A huge LED wall outside Lagardère Travel Retail's latest opening of its The Fashion Gallery concept – at Vienna Airport – is sure to catch the attention of passing travellers.
Not only is it simply too large to miss, the content is also just too compelling to pass over. The wall offers a simulated "virtual flight over Vienna's city centre to the Hofburg Palace in Vienna" in which "passengers can experience an immersion into the Viennese traditional lifestyle and ambience", Lagardère said.
The impressive flight is matched by an equally compelling store journey in the 800sq m space in Terminal 2. The Fashion Gallery features a shop-in-shop layout in which individual brands are highlighted, including Michael Kors, Hugo Boss, Ermenegildo Zegna, Longchamp, Tag Heuer and Chopard.
"Fashion is a very important category for us and key strategic asset," said Lagardère Travel Retail COO Europe, Middle East and Africa Frédéric Chevalier. "The opening of another Fashion Gallery proves that our concept has truly become a brand in itself, highly appreciated by landlords as well as brands."
Images from a spectacular launch event and of the store itself can be viewed below.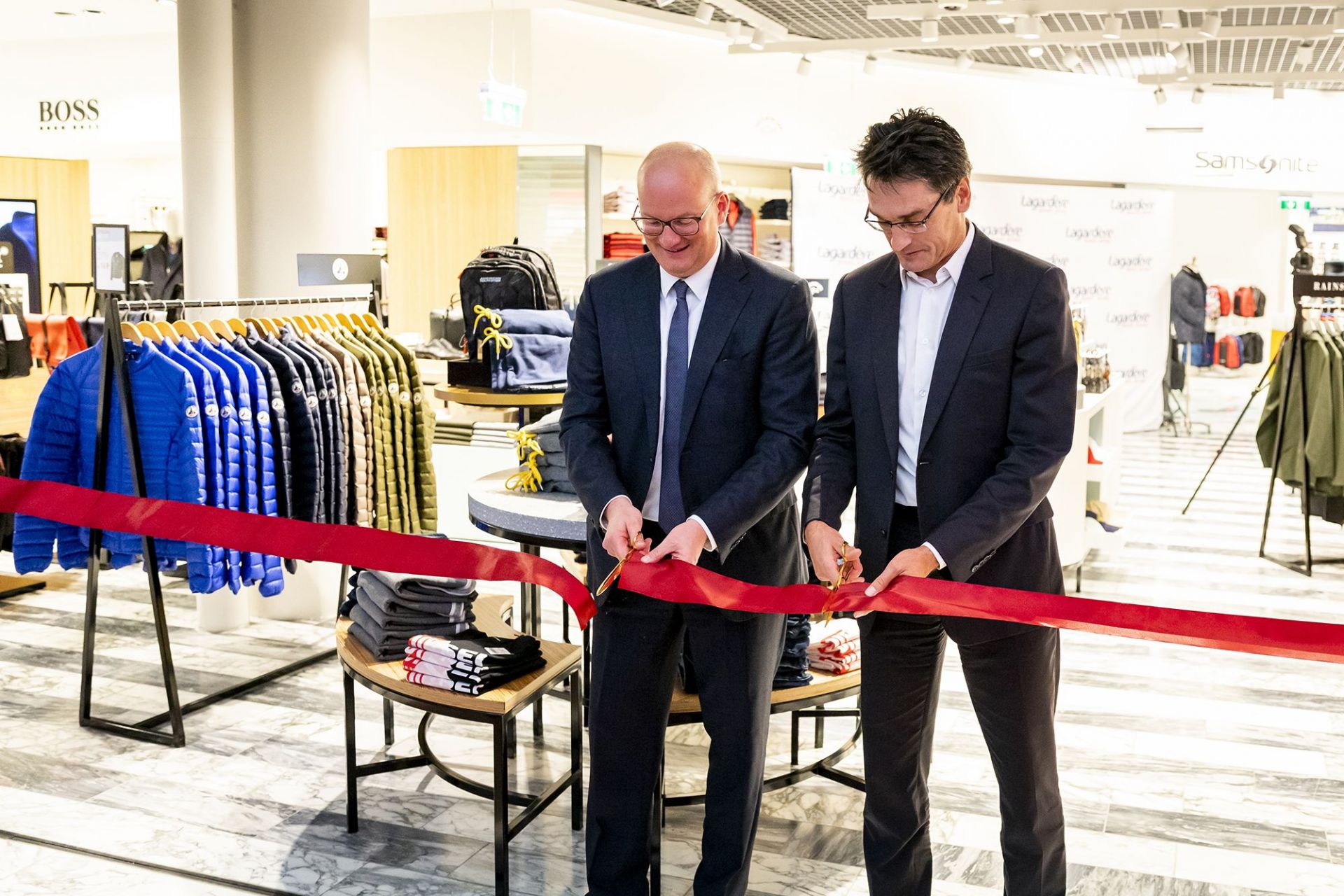 The Vienna Airport Fashion Gallery was officially opened by Vienna Airport Member of the Management Board Julian Jäger (left) and Lagardère Travel Retail COO Europe, Middle East and Africa Frédéric Chevalier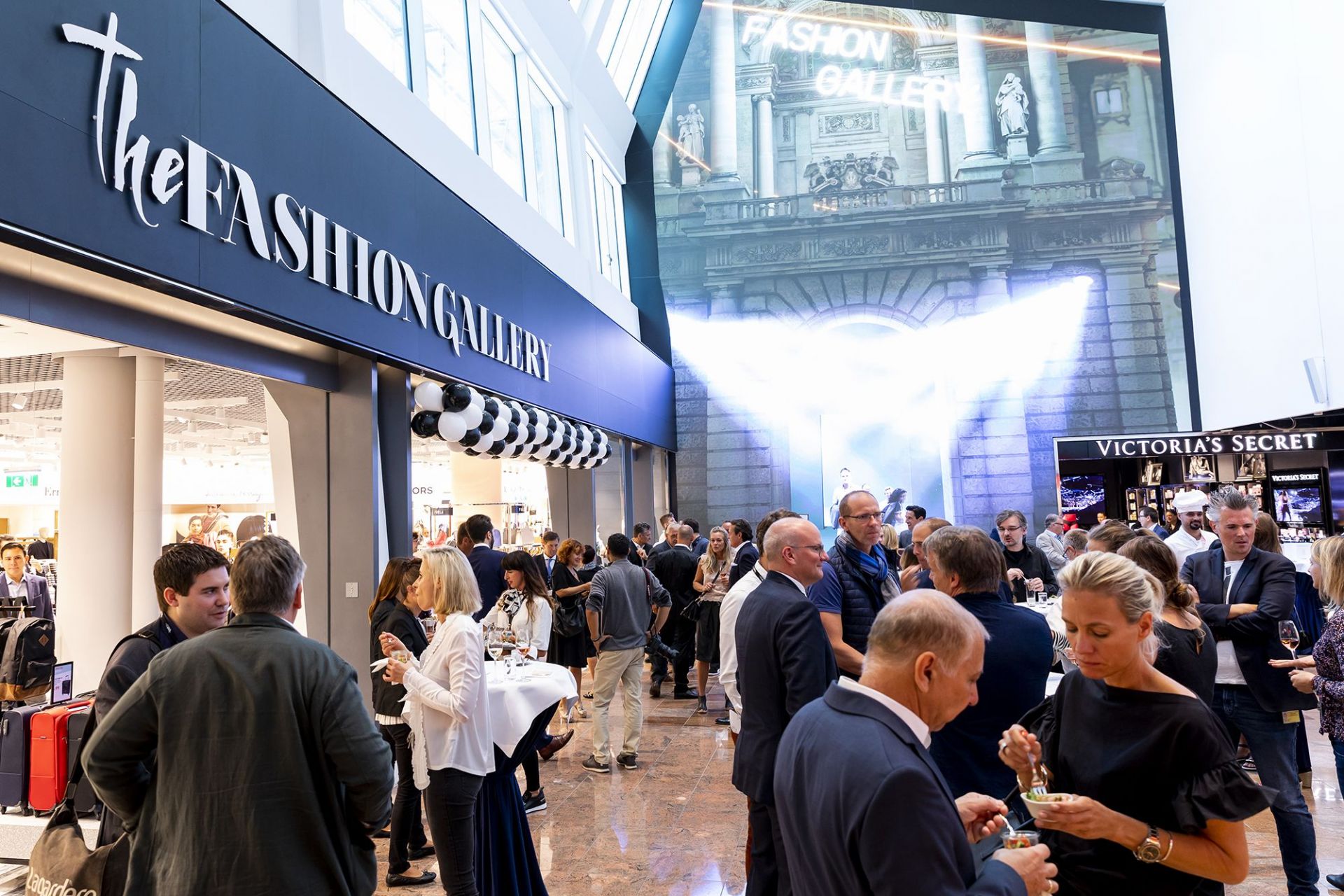 Guests at the launch event on 5 September experienced The Fashion Gallery multi-brand concept's playful and stylish shopping experience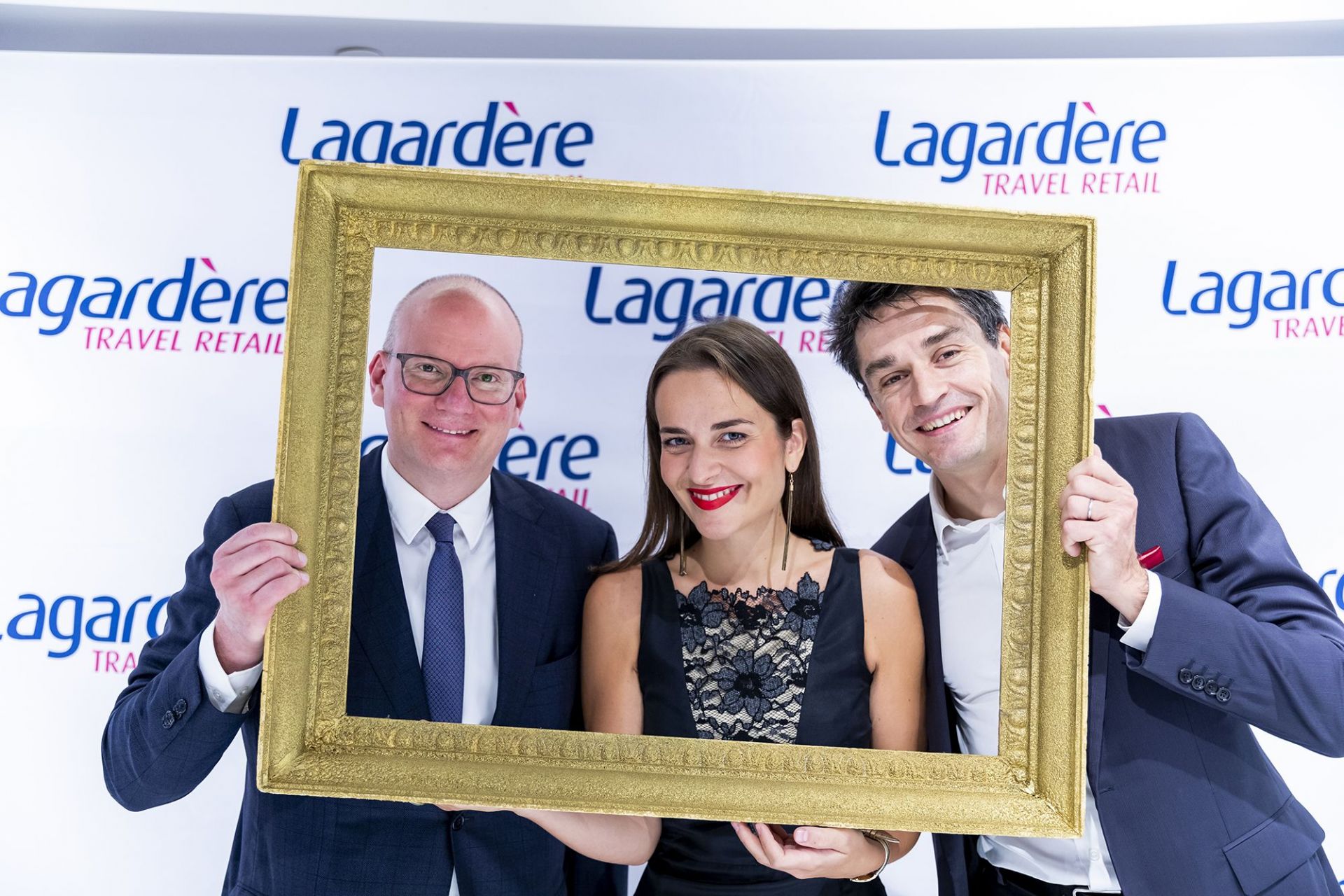 Vienna Airport's Julian Jäger and Lagardère Travel Retail's Frédéric Chevalier pose with Croatian musician Lana Janjanin

The Moodie Davitt eZine
Issue 267 | 17 September 2019
The Moodie Davitt eZine is published 20 times per year by The Moodie Davitt Report (Moodie International Ltd).

© All material is copyright and cannot be reproduced without the permission of the Publisher.
To find out more visit www.moodiedavittreport.com and to subscribe, please e-mail sinead@moodiedavittreport.com