---
Beauty for all travellers
On 15 July L'Oréal Group announced that Vincent Boinay, Managing Director for Travel Retail Worldwide, would join the Executive Committee, effective 1 September. The appointment said much about the considerable regard with which Boinay is held within the French beauty giant while also making an emphatic statement about the burgeoning importance of the travel retail channel, which soared past the €2 billion revenue mark last year. Martin Moodie met Boinay recently in Paris to discuss the group's democratic vision of offering beauty for all travellers.
"What's going to be the next quantum leap of L'Oréal Travel Retail and travel retail in general?" Vincent Boinay has posed his own question even as I am reaching for my notes to ask the first of mine. The French beauty powerhouse Managing Director for Travel Retail Worldwide, newly appointed to the group's influential Executive Committee, is in forward-thinking and upbeat mood as we chat about a fast-evolving channel in which L'Oréal has turned in consistently stellar performances over recent years.
"It's all going to be about innovation and digital," is Boinay's answer. "It's our duty to shape the experience of beauty for the future." Shaping beauty's future is exactly what's happening at the company's Retail Lab in the Parisian suburb of Clichy (see panel), where he has led me on a fascinating tour an hour earlier.
What appears from the outside a drab urban warehouse turns out to be a treasure trove of hi-tech wizardry ranging from the latest 3D printing technology to artificial intelligence to merchandising and tools that seem like something out of the 22nd century – but will become reality a whole lot sooner than that.
"That is why we wanted to take you there – because it is all about tomorrow," Boinay says. "It's an absolutely fantastic place and shows where L'Oréal is moving the beauty business worldwide, into the area of beauty tech. It's all about technology being at the service of beauty. You've seen it yourself – voice assistance, 3D printing, new diagnostic tools… this is what tomorrow will be. And that's why we talk about limitless beauty but with this idea of having beauty for all travellers."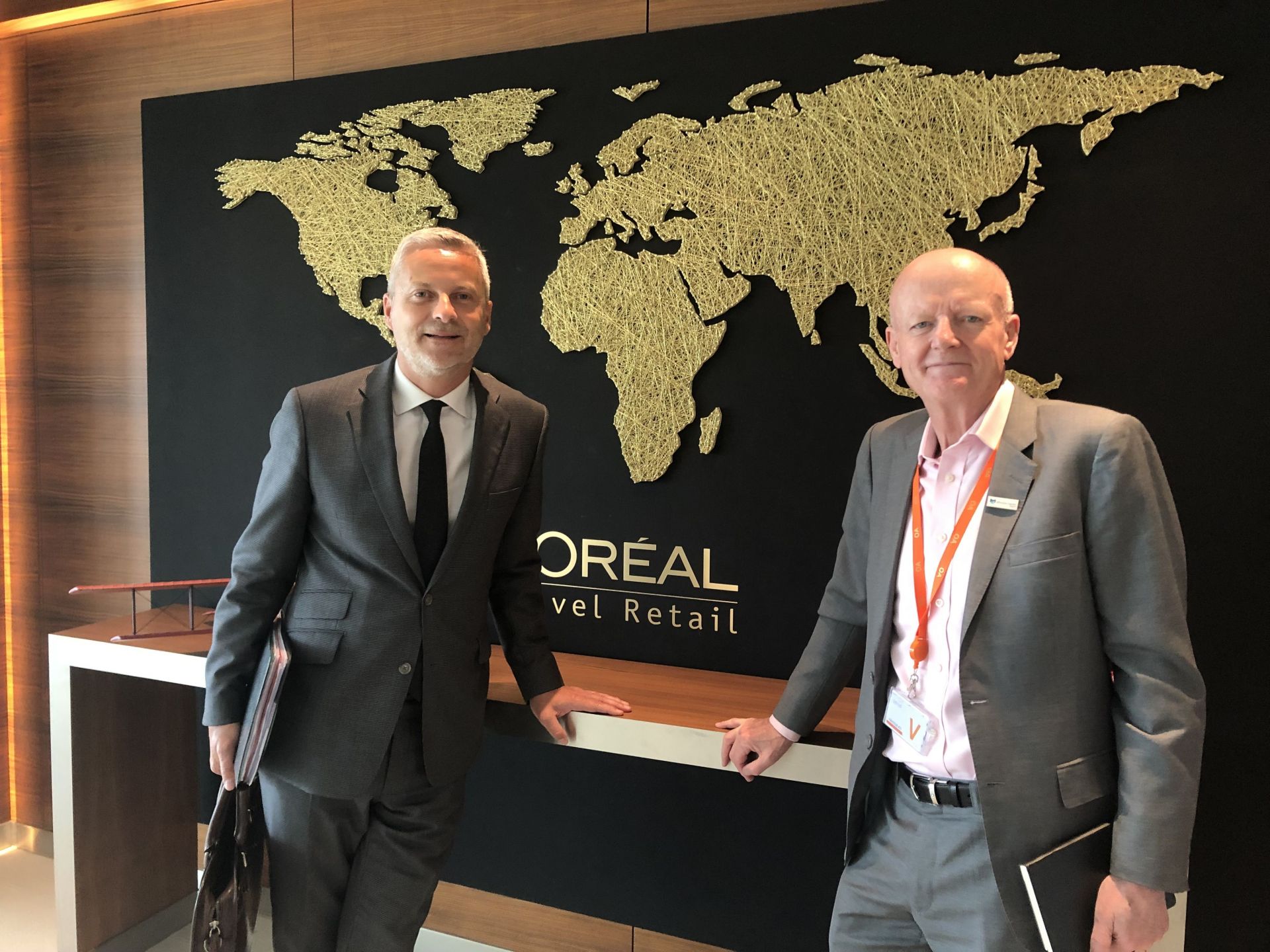 International reach: Vincent Boinay meets Martin Moodie to discuss the vast world of L'Oréal Travel Retail
Boinay says that the pace of change in travel retail is both unrelenting and exhilarating. "You remember four years ago [during our last major one-to-one interview] when we started talking about dermacosmétique? Today, we are not talking about the rationale of having dermacosmétique in stores, we are talking about how to develop the dermacosmétique category. People are looking for products for sensitive skins, such as LaRoche-Posay. People, especially in Asia, are craving certain products and wanting UV protection. How do we develop these areas?
"The same thing applies for the mass market. Is travel retail a business for the mass market? Ten years ago the answer was probably no, or only in very few locations. Not anymore. Look at the low-cost carriers around the world, such as Ryanair and AirAsia. They are transporting millions of passengers who are spending much less than the customers that we had in travel retail in the past.
"So, we have an immense potential for mass-market categories and for L'Oréal Paris in particular.
"Hair care is another frontier that we've opened in the past four years. It's interesting to see the response of customers when we start having a promotion or animation like 'Beautiful Hair: Ready to Travel'. Why should I buy haircare products in airports? Because, simply, travelling is an assault on my hair. What could be the answers? Kérastase is one of them. So, that's the beauty of travel retail. And with the portfolio we have, we are very ambitious."
Ambitious, that is, to fulfil the widest possible of consumer needs, underlining Boinay's mantra of 'beauty for all travellers', a neat phrase that captures the 21st century democratisation of travel and lends it a beauty twist. "That's our mission," he insists. "Beauty for all travellers – which we can achieve through our access to the greatest brand portfolio, through unique retail expressions, and through tailored and connected experiences."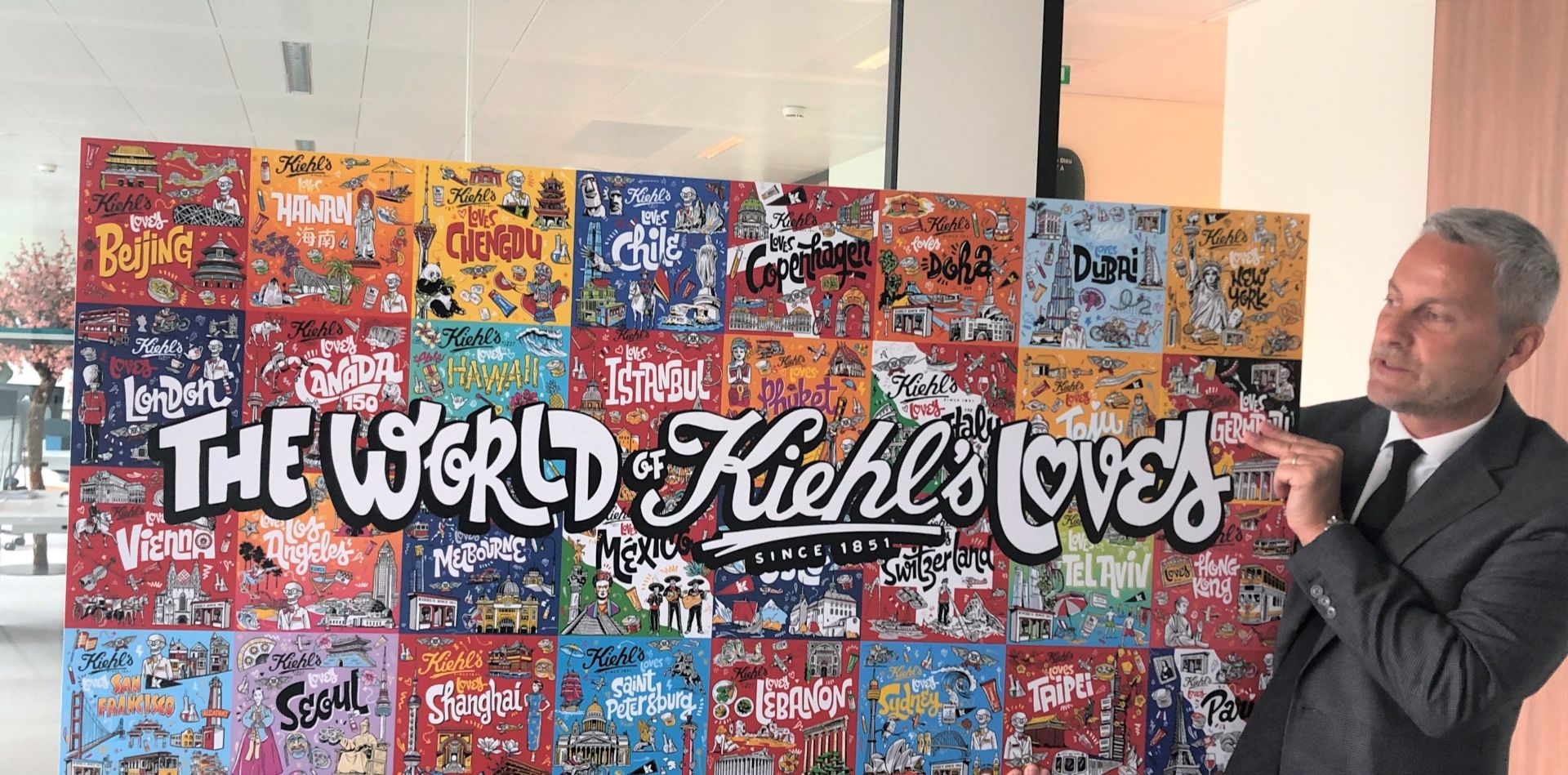 Global spread, local expression: Boinay showcases the vibrant Sense of Place conveyed by the Kiehl's Loves campaign
Boinay, a youthful 27 year-veteran of L'Oréal, quotes and applauds Lagardère Travel Retail Chairman and CEO Dag Rasmussen's stated desire [during a keynote speech at The Trinity Forum in 2017 -Ed] to "destandardise" travel retail and duty free. "We know that customers often feel that they see the same thing everywhere," he comments. "Uniformity is the greatest enemy of travel retail."
The opposite, Boinay insists, is true with the group portfolio – "in design, in the assortments, in the brand line-up, in everything we do". He develops the anti-uniformity theme by outlining the role that Sense of Place plays within L'Oréal's travel retail activities.
"We were the very first one with the skills to offer this kind of Sense of Place," he says, highlighting the third annual Kiehl's Loves campaign conducted last year, entitled 'Kiehl's Loves Around the World 2018', which comprised numerous locally themed activations across Europe, Asia and the Americas.
"That was absolutely fantastic and it's exactly what travel retail should be about – about Sense of Place and giving a unicity to customers wherever they are, wherever they travel.
"How many million people are you hitting with that?" Boinay asks of such a far-reaching global campaign.
"Your reach is unimaginable. We are talking about millions. You talk about augmented reality, but this is augmented capacity.
"When you do an event like this in Haitang Bay, or YSL Lotte Hotel or the Armani Box in Sydney, the amplification through key opinion leaders is just massive. This amplification is good for the airport, it's good for the retailers, and it's good for the brand."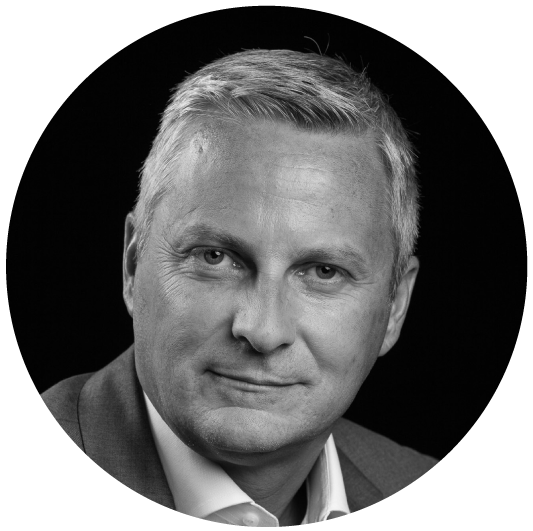 About Vincent Boinay
A graduate of the ESCP Business School, Vincent Boinay joined L'Oréal in 1992 after two years as a member of the International Volunteer Program at L'Oréal Belgium.
His company entry was into the channel he now heads 27 years later, as Area Manager for Lancôme within Travel Retail Europe. Six years later he was promoted to Managing Director of L'Oréal Travel Retail Europe.
In 2000, Boinay was named International Business Development Director for Lancôme, before assuming the responsibility of General Manager of Biotherm, Cacharel & Guy Laroche France in 2004. A pivotal career move came in 2007, when he was transferred to Japan to become Vice President of Nihon L'Oréal in charge of the Luxury Division.
He then returned to Paris in January 2012, to set up the Retail Excellence Program for the L'Oréal Luxe Division worldwide. In 2015 Boinay was named Managing Director of L'Oréal Travel Retail Worldwide and in July this year was appointed to the group Executive Committee.
Thinking out of the (Armani) box
Creating such vibrant customer engagement and experience is essential to success in today's travel retail world, Boinay says. He cites the vibrant Armani Box pop-up concept, first introduced at Hong Kong International Airport and rolled out in numerous global locations.
"It's about entertaining our passengers. We did it for Armani, we did it for Atelier Cologne, and we did it on YSL Beauté Make It Yours [another pop-up innovation, first introduced at Hong Kong International Airport by The Shilla Duty Free earlier this year and since extended to other locations, including King Power Srivaree Complex in Bangkok and with China Duty Free Group in Haitang Bay on China's Hainan Island.
"It's very much into this idea of beauty being about personalisation, on the one hand, and sophistication on the other. It's coming back to this idea of service and seduction we were talking about four years ago. We are still into it, but we are amplifying it."
As we chat, Boinay points to a powerpoint image on the screen beside us showing a recent Sydney Airport activation with Heinemann Asia Pacific. "More than 25 key opinion leaders were invited, all related to travel. They have been amplifying the message about what Sydney Airport is bringing to Australian travellers immensely. And it was a beautiful animation with the airport, Heinemann and L'Oréal Travel Retail."
Such activations aren't just about creating sales for the brand and the retailer, Boinay says. There are real benefits too for airports. "It's very interesting, because what matters for an airport today? It's to build a brand equity. It's not just to transport passengers. Of course that's part of their mission, but their mission also is to be the seat of the world, to be a place where people are going to transit. And for that, they need to build brand equity, and this is where Heathrow, Dubai, Paris, Charles de Gaulle etc. are doing a great job, as are some others around the world. It's super important. And airports building brand equity means bringing value to customers and travellers."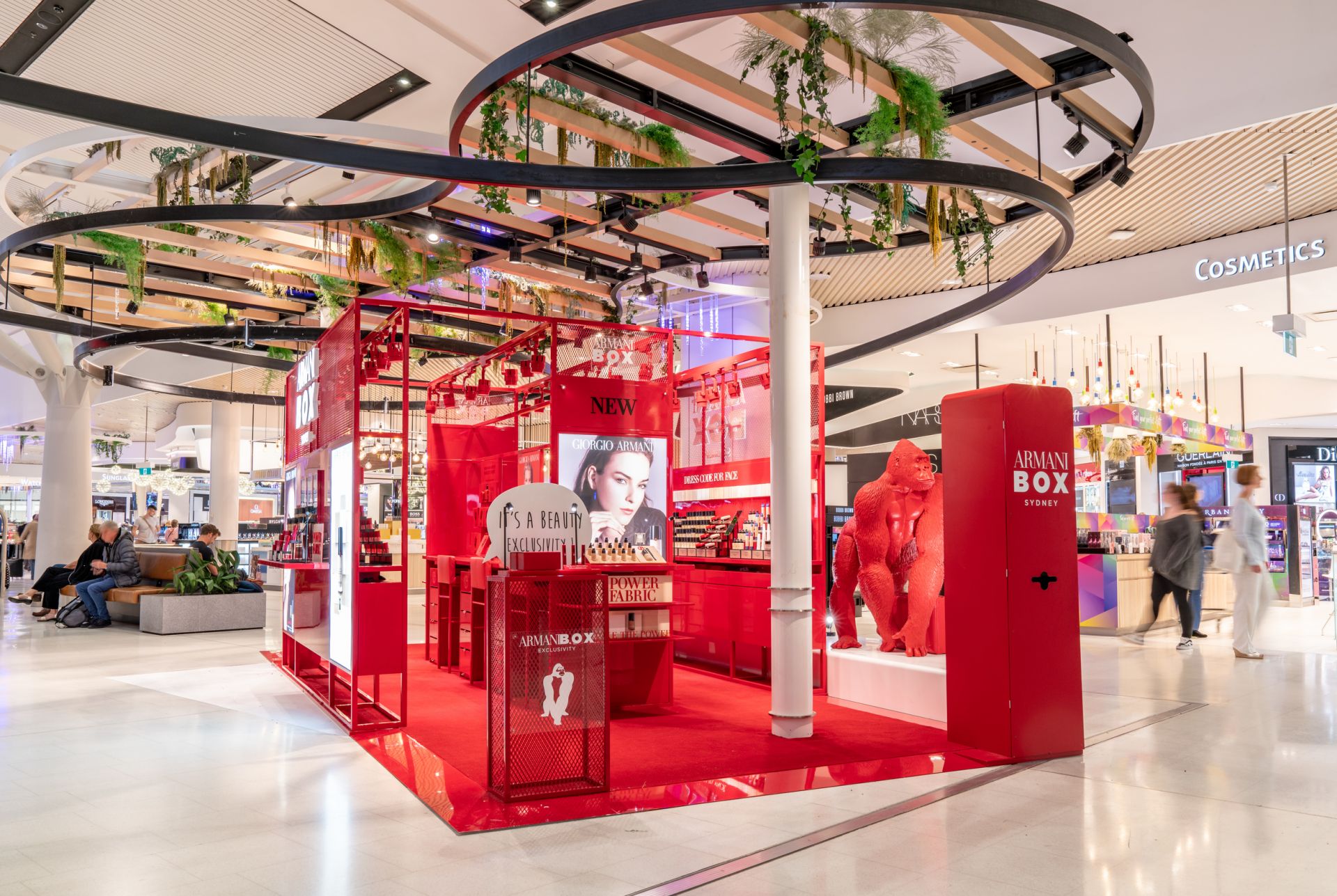 And, for that, he insists, they need good retail. In particular, beauty retail – and lots more of it. Explaining why, Boinay says: "I keep repeating that they need to give more space to beauty, because beauty is answering a very simple desire of all travellers. It's without limit, given this middle class rise everywhere in the world and because we can entertain way more than other categories.
"And that's what we see with, say, Yves St. Laurent Make It Yours or Yves St. Laurent Black Opium or the Armani or L'Oréal Paris activations. I'm not surprised that beauty is 37-38% of the worldwide travel retail business because beauty is the engine of recruitment, of modernity, of excitement and of innovation.
"The airport is a window to the world for a country. And it's important for brands. Travel retail is an image builder, a customer recruiter, and a business maker."
The rise and rise of airport advertising and digital communications
I ask Boinay about the way that L'Oréal Group and other beauty houses have embraced airport advertising – digital and static – over the past couple of years to an unprecedented extent. He points out that the company was a trailblazer in the use of airport media, long before recent digital advances.
"L'Oréal was the very first one 25 years ago to use airports as a media [platform] with the campaign 'France has a word for beauty'. This year we ran a new campaign with the same theme. We were everywhere. We always considered the airport as a platform for expression of the brands. Airport spaces are just amazing. Traffic is going up, and the quality of that traffic is going up. It also has the capacity to be more digital and more programmatic – to be more relevant in what we are conveying as messages.
"We will keep building it with our partners in airports and also with [world-leading airport advertising concessionaire] JCDecaux, because they're a great partner in developing new possibilities in airports."
Timeless message: 'France has a word for beauty'. A 25-year old theme was brought back to life this year in an ambitious global airport advertising campaign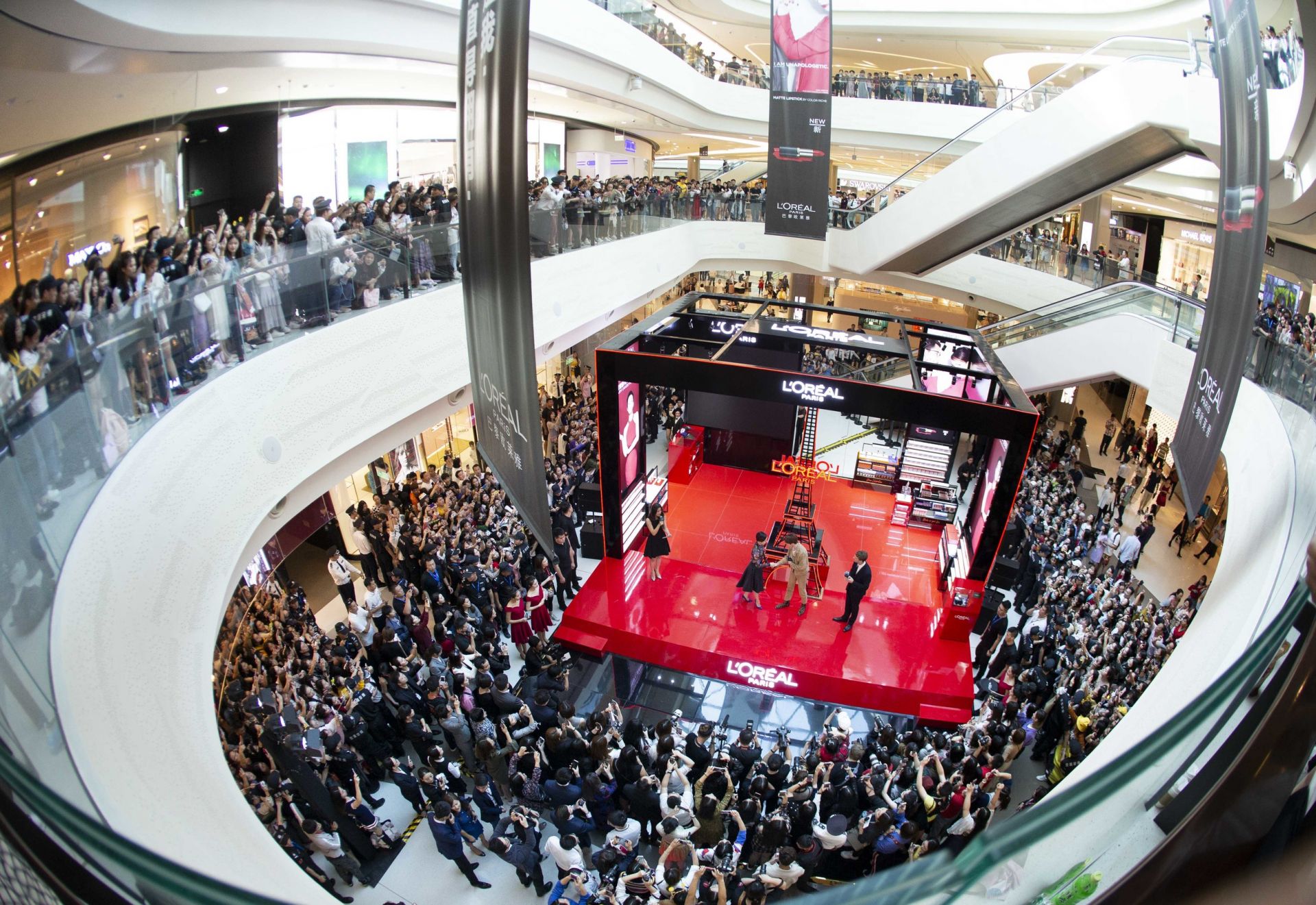 Towering achievement: High times in Haitang Bay as this L'Oréal Paris campaign with China Duty Free Group reaches a big audience in-store and an extraordinary one beyond. Over 120 million interactions on Chinese social media were generated by this L'Oréal Paris-branded replica of the Eiffel Tower. The brand leveraged the social media influence of Chinese popstar Cai Xukun (Kun), a special guest at the January launch
Inflight retail as the great 'enabler'
Digital also offers enormous possibilities to engage with travellers before they travel, a largely untapped opportunity to date. "What have we really done in view of talking to customers before they travel?" asks Boinay. "Not much. And we all know that it's going to be the future. That's why we all have to open the discussion with new partners and especially with online booking platforms and airlines. It's been very interesting to talk to airlines recently. Be it in the US, in Asia, or in Europe, they are exploring new ways of shopping for their passengers.
"And, again, in terms of new ways of shopping, it's all about digital. We have a captive audience and we can bring them added value. So, what do we do? Back to Trinity and back to digital. It's an incredible opportunity. It is our responsibility as a leader of this industry to help point the way forward, but we need to have partners to do that. And I'm glad to have some airport authorities saying 'Come and talk to us. We want to learn. We want to listen to you'. We can develop some ideas together."
In recent years airline retail has been largely synonymous with declining inflight revenues through the traditional combination of trolley service and a seatback magazine. But Boinay is excited about the channel's potential in the digital age as it metamorphisises into a different type of retail animal.
"It's about customer experience," he says. "Why would you buy from the catalogue in an airplane when you have so many great experiences everywhere else around you in the airport environment?
"And there's a second element, which is absolutely paramount – the convenience. For me, the airlines of tomorrow are going to be the enabler of travel retail. And when I say 'enabler', it means a go-between. And, therefore, they can get commission on what they bring, like, a type of affiliation online.
"But if they want to build a business, that's going to be a bit more difficult. This is where the partnerships involving Singapore Airlines, Air Asia and Avianca are very interesting to follow. And we, as L'Oréal, as a group, we support this initiative. If it's a reality, we will go for it. And we will go full speed."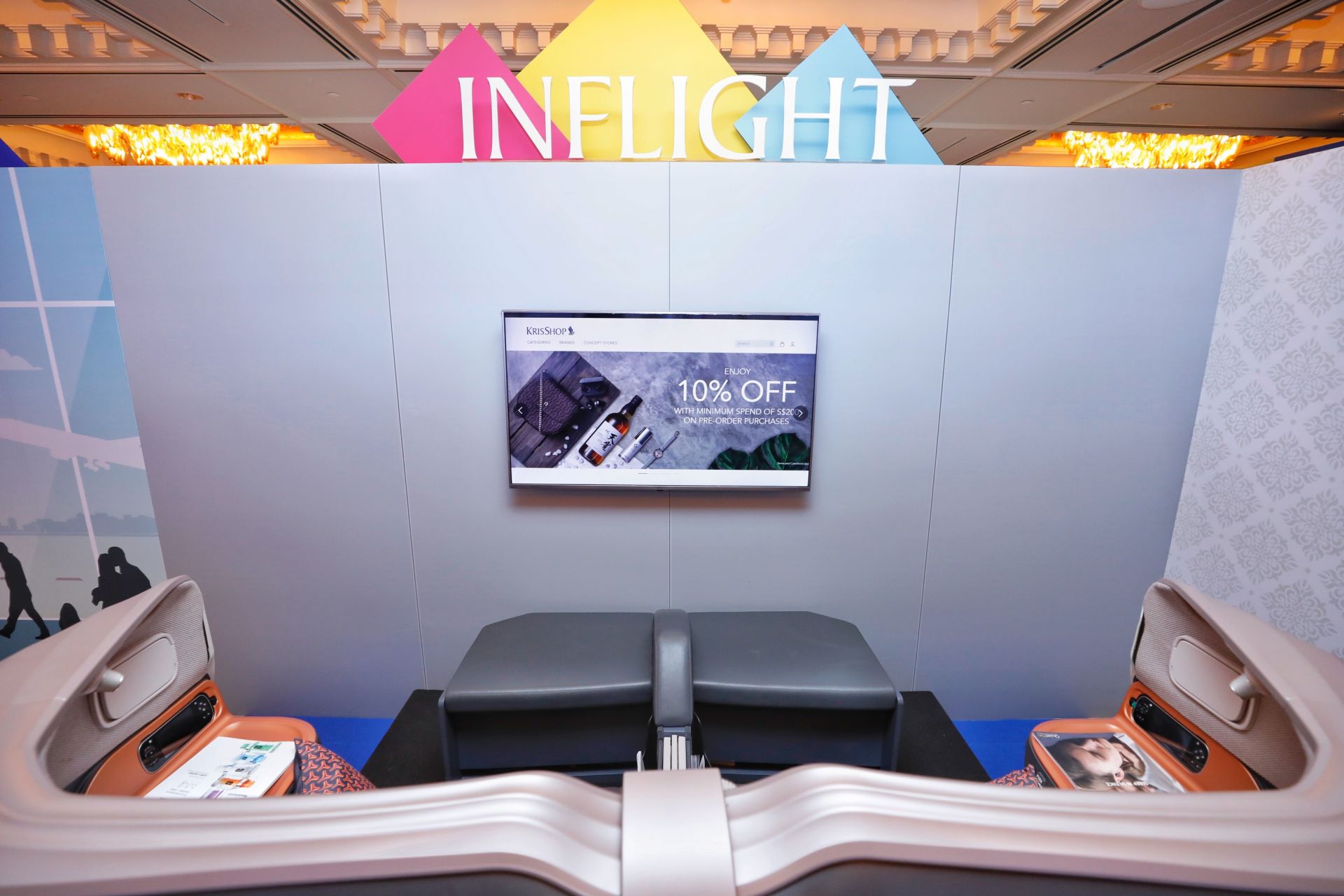 Boinay says that L'Oréal Travel Retail will support at "full speed" the efforts of Singapore Airlines (pictured above) and other carriers to transform the inflight retail model from a catalogue- and trolley-driven service to a sophisticated omnichannel approach

The Moodie Davitt eZine
Issue 267 | 17 September 2019
The Moodie Davitt eZine is published 20 times per year by The Moodie Davitt Report (Moodie International Ltd).

© All material is copyright and cannot be reproduced without the permission of the Publisher.
To find out more visit www.moodiedavittreport.com and to subscribe, please e-mail sinead@moodiedavittreport.com