Craft spirits special report
---
Curating craft
Alongside the smaller independents, the major drinks houses have turned their attention to small-batch artisan products. Here are some that have caught the eye in travel retail recently.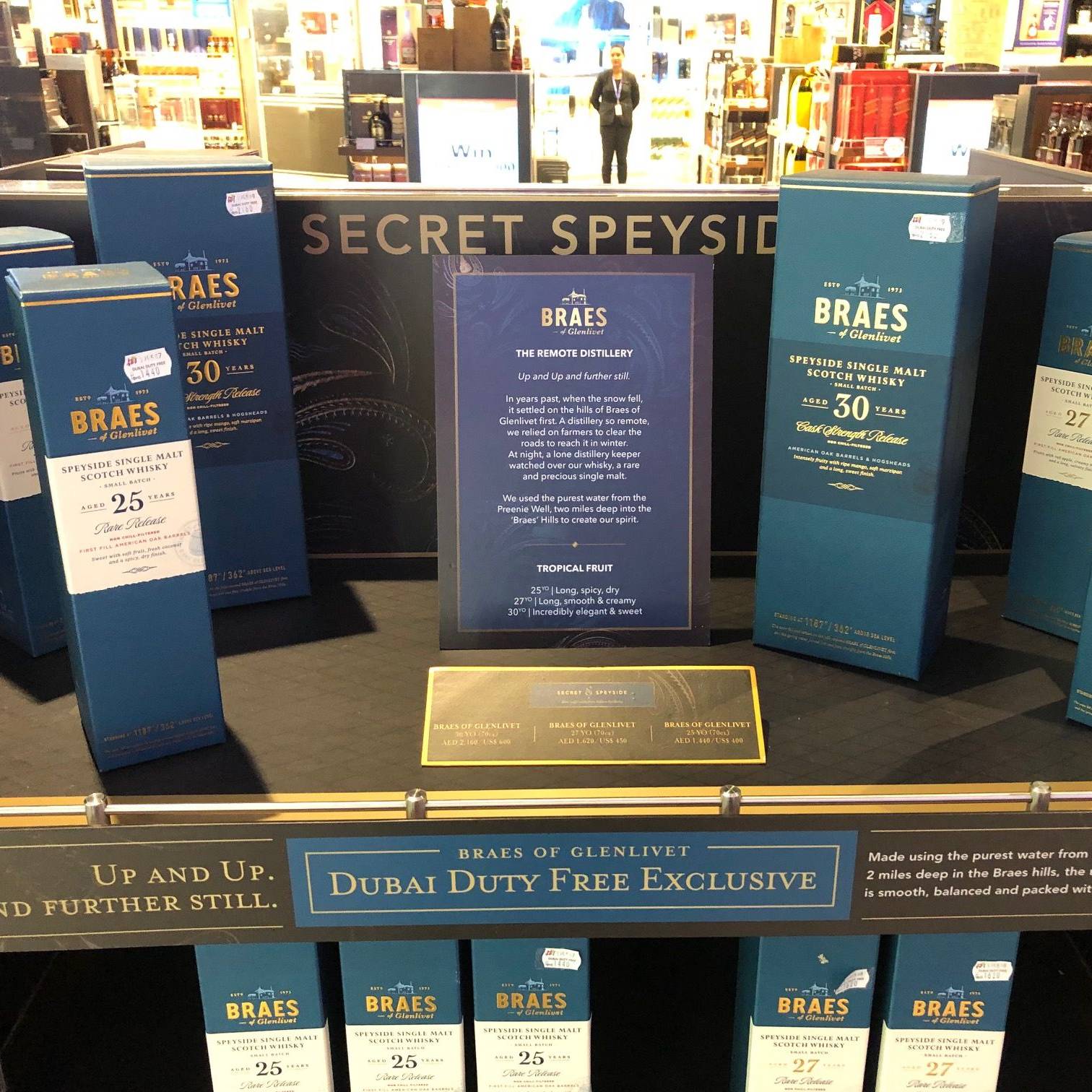 Secret Speyside
Pernod Ricard-owned Chivas Brothers has produced this collection of 15 single malts, ranging in age from 18-30yo, from four lesser-known Speyside distilleries.
The whiskies from Caperdonich Distillery, which distilled its final single malt in 2002 before closing its doors, Glen Keith, Longmorn and Braes of Glenlivet, have been exclusively available in travel retail since July ahead of a global domestic launch in summer 2020.
Master Distiller Alan Winchester says: "Curating the collection has been a labour of love for the Chivas Brothers team; its contents have been hand-selected to help shine a light on some seldom-seen distilleries, their rare malts, and unique histories."
Airport activity around the release has included gondolas and specialised stands, which have given more information on both the single malts and the relatively unknown distilleries they come from.
Glenfiddich Grand Cru
As we reported from a spectacular unveiling in Singapore, this new upscale collection from William Grant & Sons brand Glenfiddich is a whisky made from an exclusive expression that has been matured for 23 years and finished in French cuvée oak casks that once contained sparkling wines.
The launch underscores William Grant & Sons' ambition to recruit a new generation into the premium whisky category.
"Breaking category conventions once more, this unusual collaboration presented an exciting opportunity to create a spirit that further elevated our unique Glenfiddich style. We experimented with the maturation time and hand-selected the right balance of 23yo Glenfiddich casks out of our unique collection of old age malts," Glenfiddich Malt Master Brian Kinsman adds.
Two variants in the range are exclusive to global travel retail: a 75cl 43% ABV edition available solely through DFS Group, and a 70cl 43% ABV one that is available with other travel retailers. The range was also launched in spectacular fashion at Singapore Changi Airport.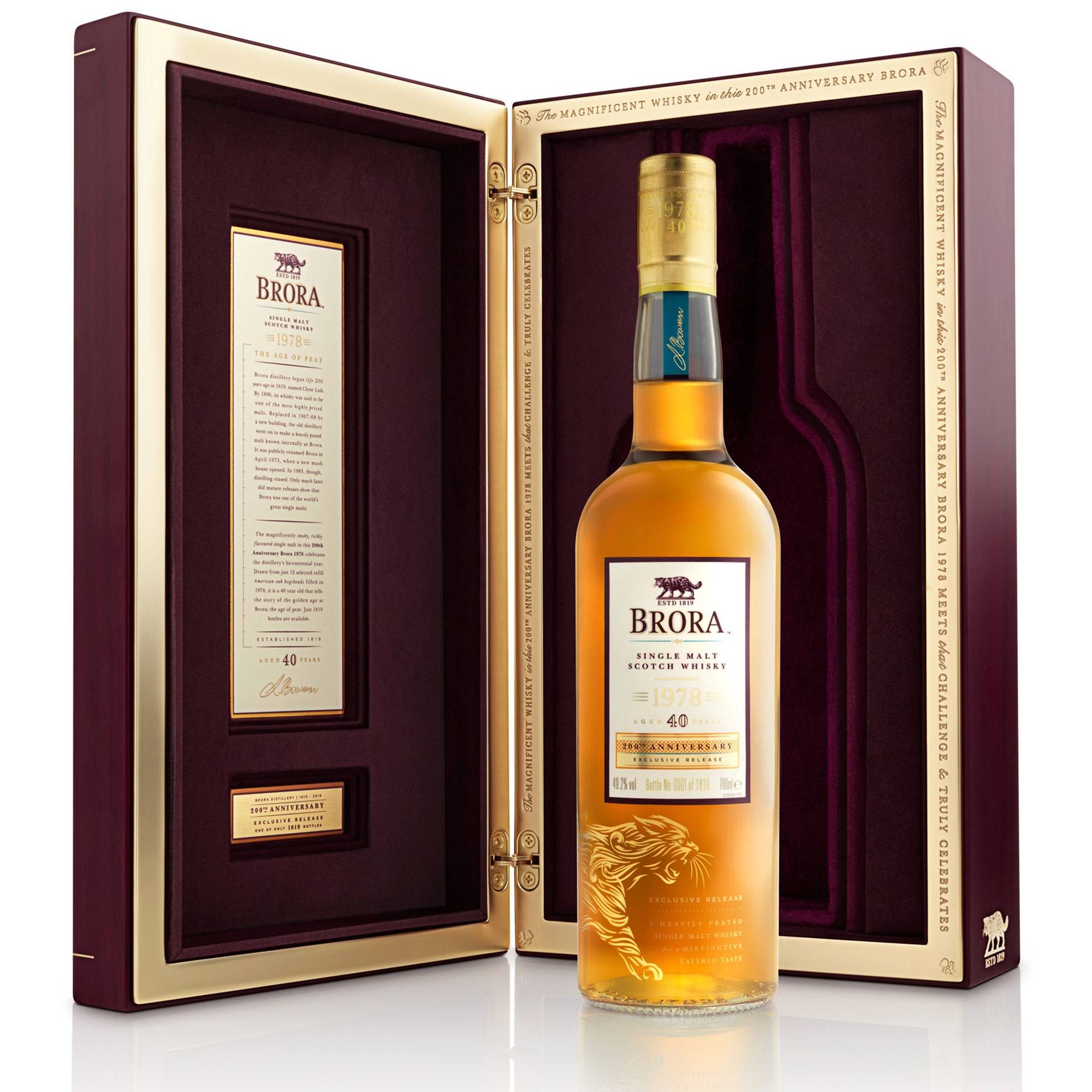 Brora 40yo 200th Anniversary Limited Edition
Crafted from 12 vintage stocks from 1978, this whisky is described as "extraordinary" by Diageo Global Travel Marketing & Innovation Director Anna MacDonald.
1,819 bottles of this highly exclusive edition have been released to reflect the year the Brora distillery opened, with 137 of these bottles available in travel retail.
According to Diageo, this edition celebrates the craftsmen who played their part in the distillery's 200-year history. Diageo Master Blender Dr Craig Wilson has noted an experimentation phase in Brora's production from 1969 until 1983, with the creation of a smoky malt using heavily-peated Northern Highland barley.
"Little did the craftsmen at the time know, they had created a masterpiece. It is emblematic of the varied past of the distillery that makes it so special to all that know it: a humble story of experimentation, craft and happy coincidence," Wilson adds.
Rémy Martin XO x Steaven Richard
The amount of craft that goes into the blending of often hundreds of eaux de vie means that craft is in the nature of Cognac already. However, for this limited edition of Rémy Martin XO, the craft decanter and gift set was created by renowned metalwork expert Steaven Richard.
Richard reimagined the decanter and gift set for the XO. His design "deconstructs [Rémy Martin's] centaur logo to propose a new experience. You can only see it when looking at the artwork from a certain angle" he says.
"This artistic collaboration is one that we are particularly proud to bring to the travel retail channel," Rémy Cointreau Global Travel Retail Managing Director, Europe, Middle East, Africa and the Americas Sebastien Devallet adds.
More than 40% of the worldwide volume of the limited edition will be available in travel retail, and the Cognac Fine Champagne launched at Paris Charles de Gaulle Airport in July.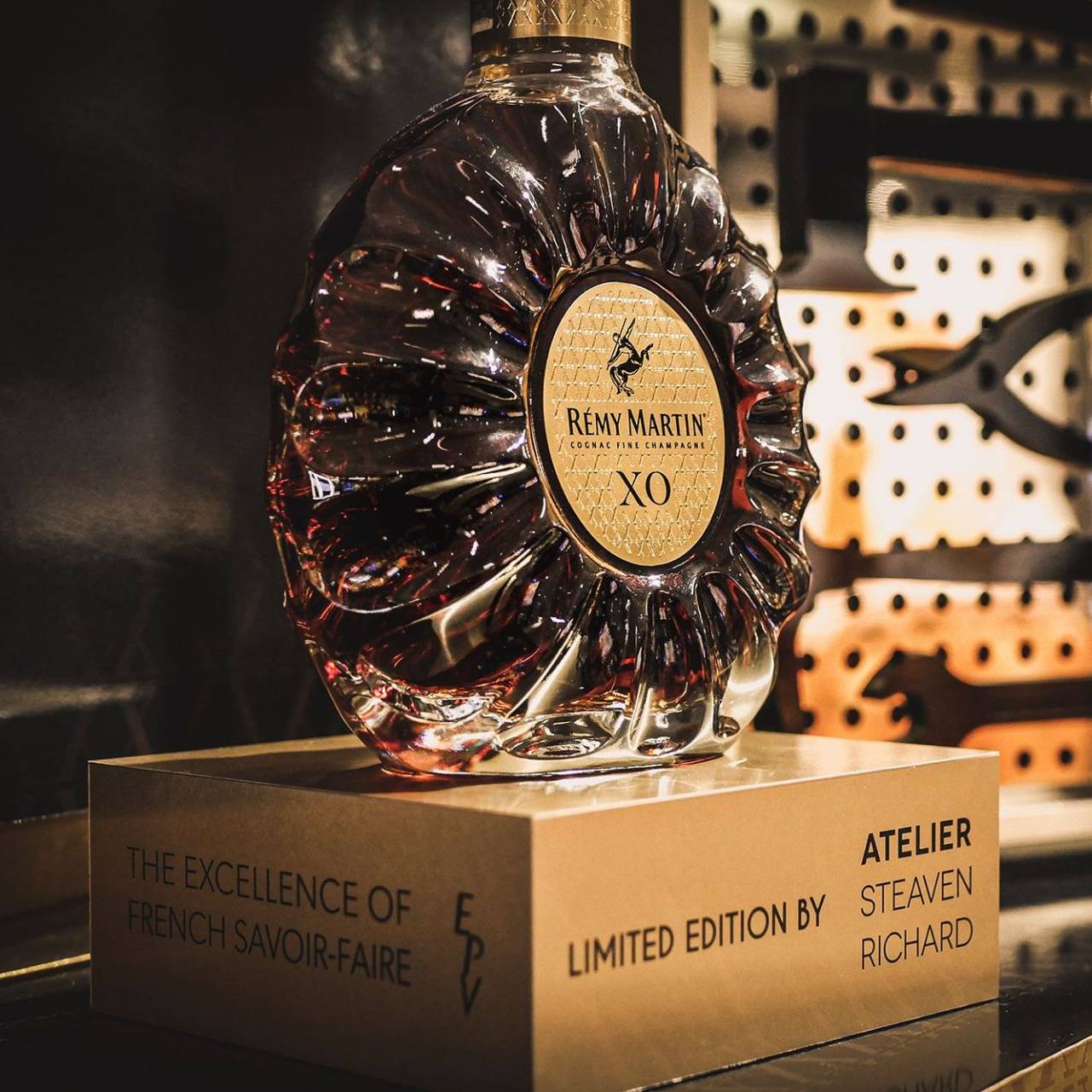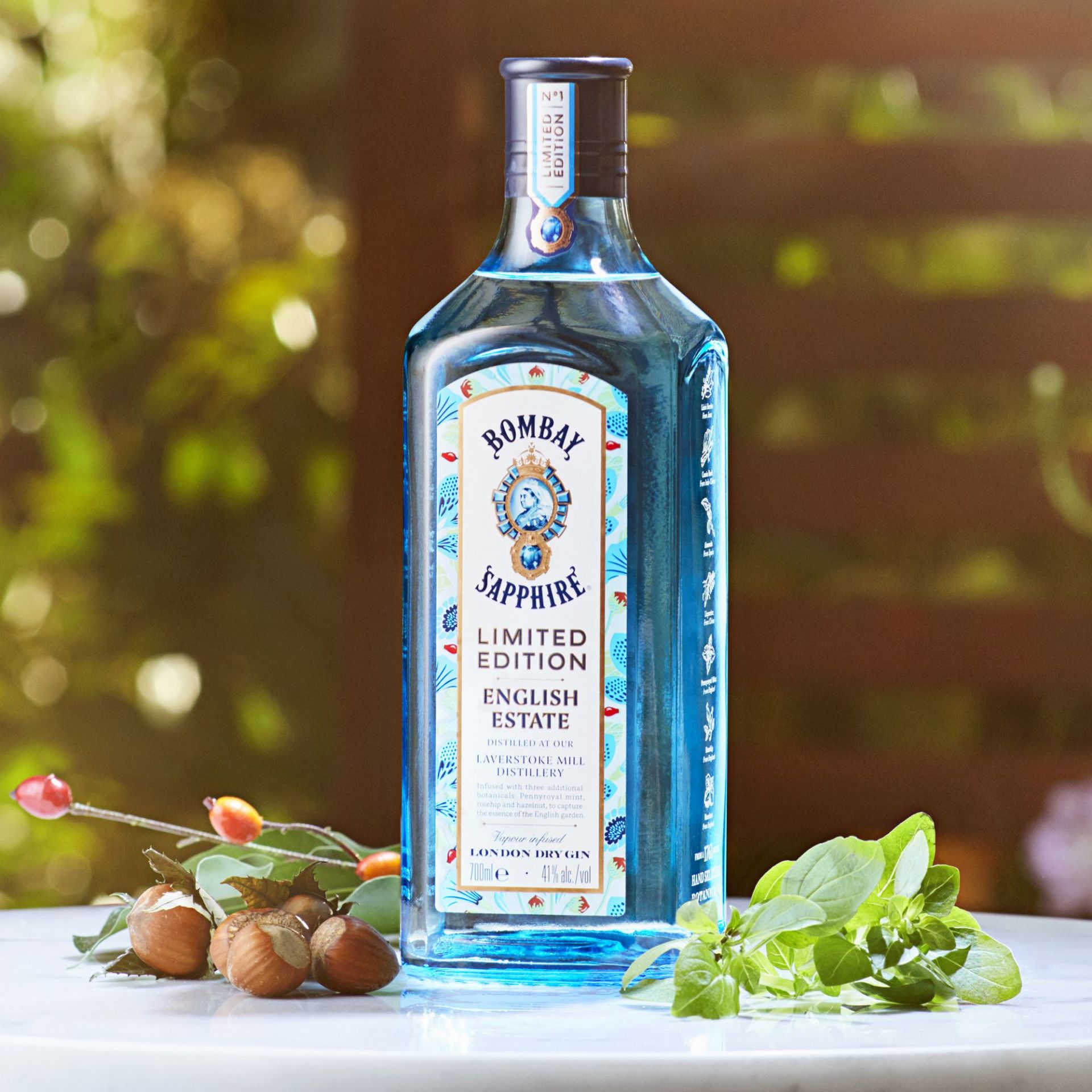 Bombay Sapphire English Estate
This limited edition from the Bacardi-owned gin brand took inspiration from the luscious landscape surrounding the Bombay Sapphire distillery in the English countryside.
The gin's citrus flavour is infused with three new botanicals in the limited-edition: pennyroyal mint, rosehip and toasted hazelnut. According to the brand, the blend of botanicals "results in bright citrus notes, invigorated with mint, which create a light and vibrant taste for the ultimate summer gin, designed to be enjoyed creatively in a variety of cocktails".
The gin was initially launched as an Asia exclusive with DFS at Singapore Changi Airport, and will be rolled out across other regions in both travel retail and domestic markets.
Bacardi Global Travel Retail Marketing Director Julie Witherden comments: "English Estate has been meticulously developed to meet the needs of a consumer and category that celebrates craftsmanship, but also appreciates the luxury of classic cocktails."

The Moodie Davitt eZine
Issue 267 | 17 September 2019
The Moodie Davitt eZine is published 20 times per year by The Moodie Davitt Report (Moodie International Ltd).

© All material is copyright and cannot be reproduced without the permission of the Publisher.
To find out more visit www.moodiedavittreport.com and to subscribe, please e-mail sinead@moodiedavittreport.com