Wizarding worlds of opportunity
---
The Harry Potter franchise continues to weave its magic in the airport world. At London Gatwick, a new 614sq ft location of The Harry Potter Shop has opened in the International Departure Lounge of the North Terminal. It offers a range of Wizarding World products including clothing, souvenirs and collectibles.
Changi Airport meanwhile has been transformed into a Harry Potter wonderland for the holiday season. Four large installations throughout terminals 1, 2 and 3 each reflect a famous location from the Wizarding World, transporting fans into the universe of the hugely popular franchise.
These locations include Hogsmeade Village and Diagon Alley, and feature recreations of shops and other interactive elements. Changi Airport is also offering a range of exclusive merchandise which is available to purchase with a minimum spend at the airport.
Both the fantastic theming at Changi and the impressive Gatwick store are powerful examples of engaging and immersive airport experiences. What Harry Potter fan (of which there are many) wouldn't want to visit?
---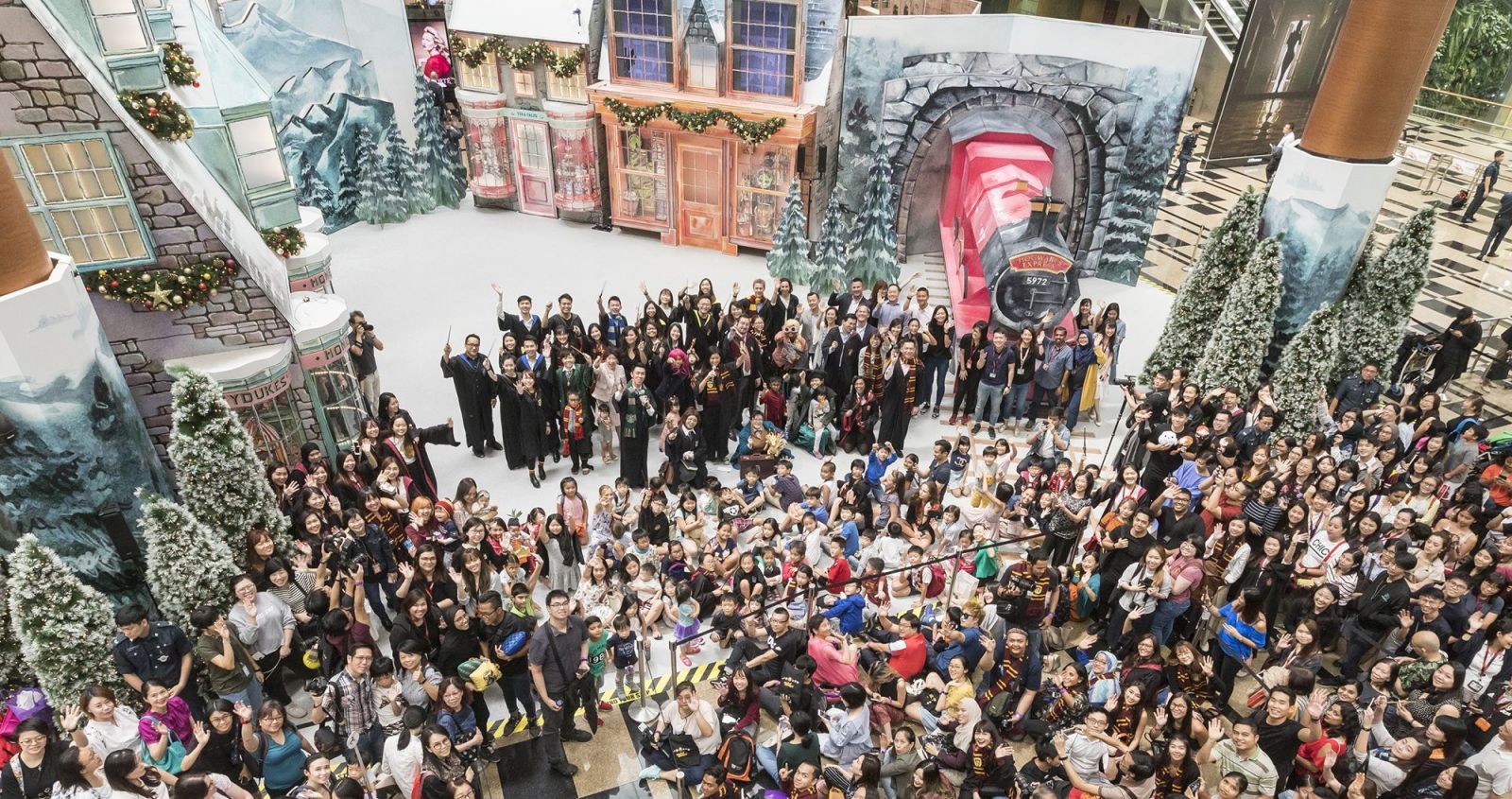 This year's annual festive campaign at Changi is one of the airport's most ambitious to date and was realised in partnership with Warner Bros Studios.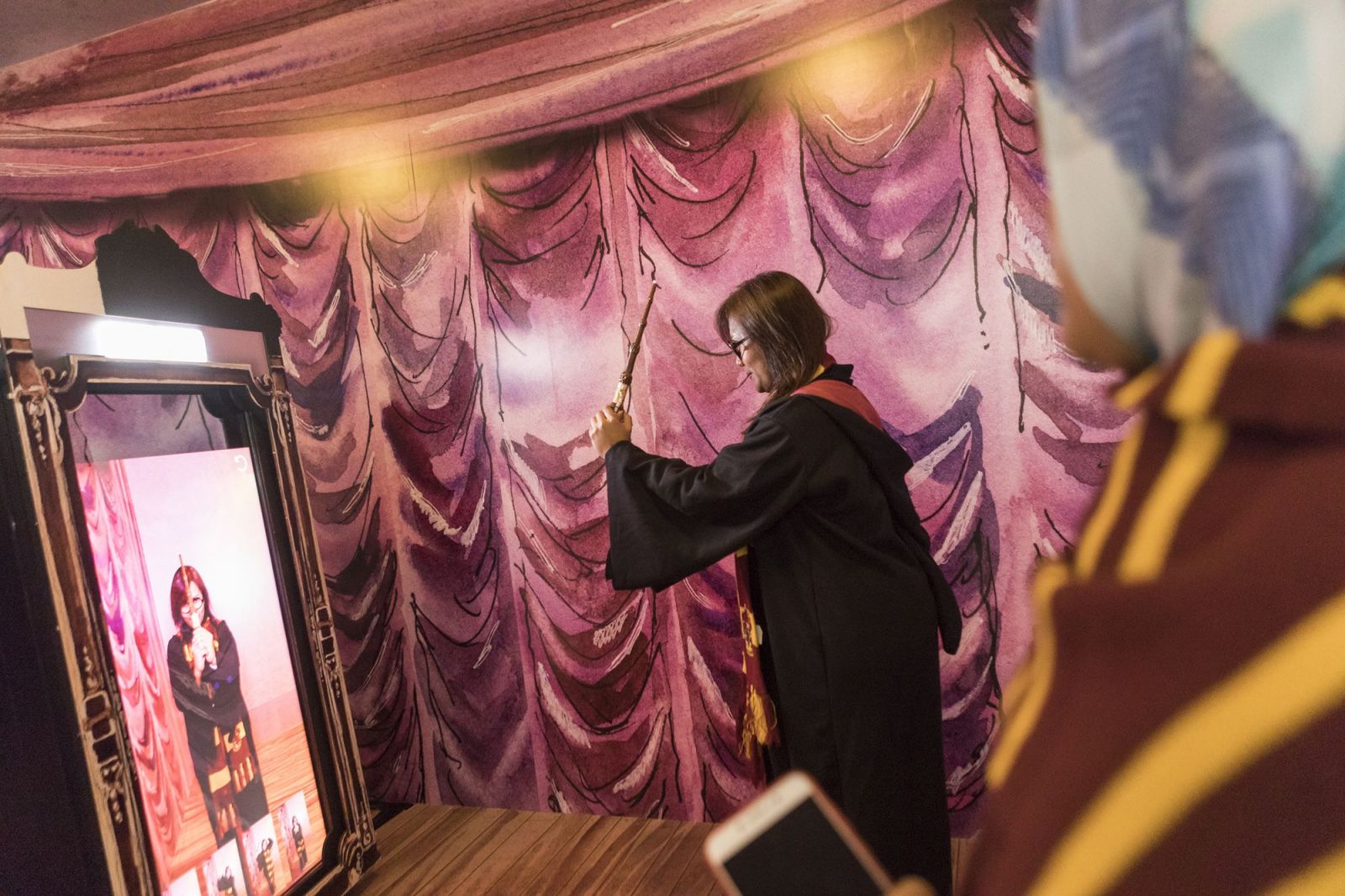 How good are your wand skills? Travellers at Changi Airport can try them out in front of the 'magic mirror' and have their movements transformed into a GIF file.
The magical takeover offers photo opportunities galore. Only in the Wizarding World of Harry Potter will you find a flying Ford Anglia stuck in a Whomping Willow.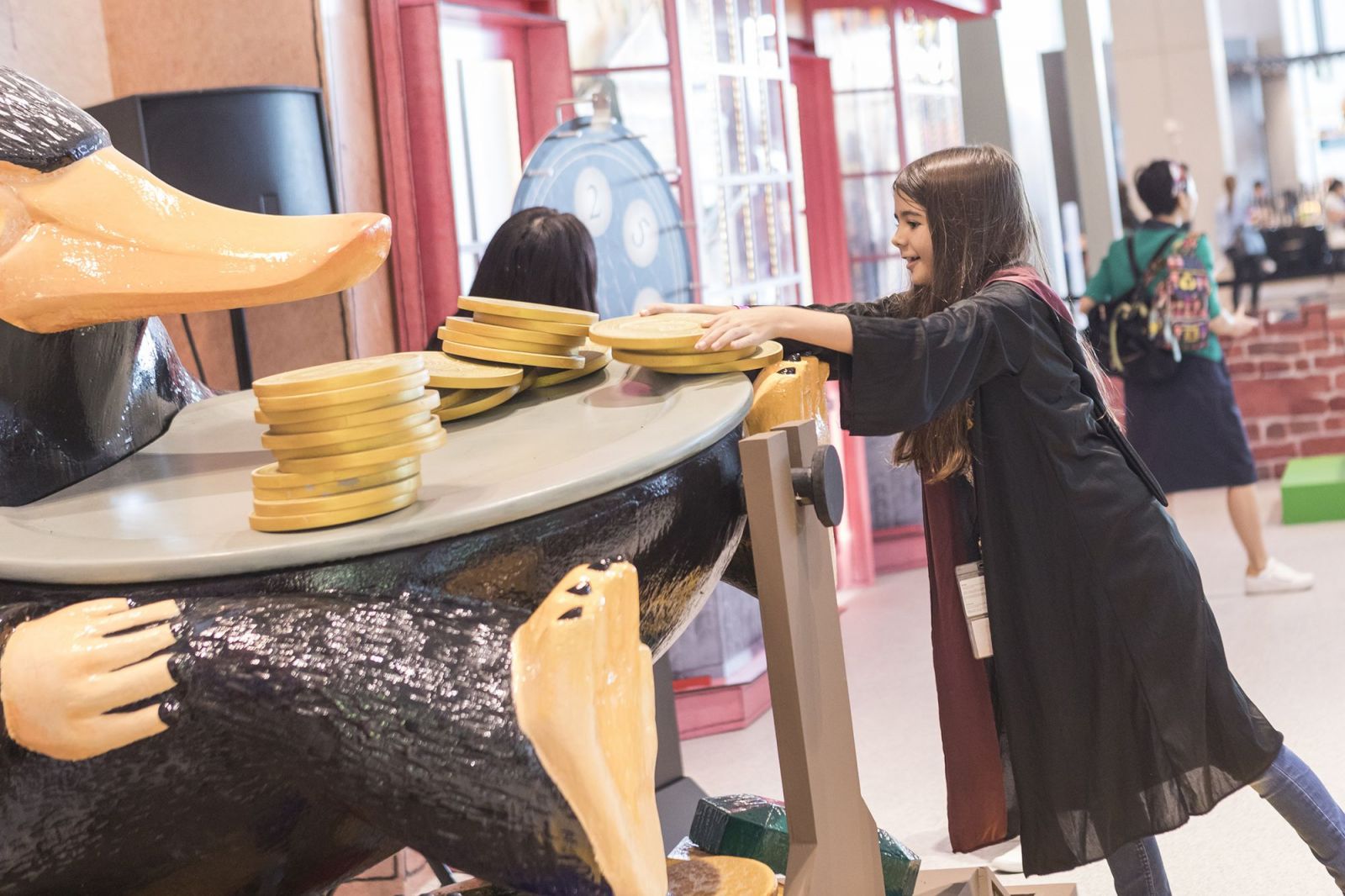 The huge Niffler game was inspired by one of the most popular characters from the Fantastic Beasts franchise.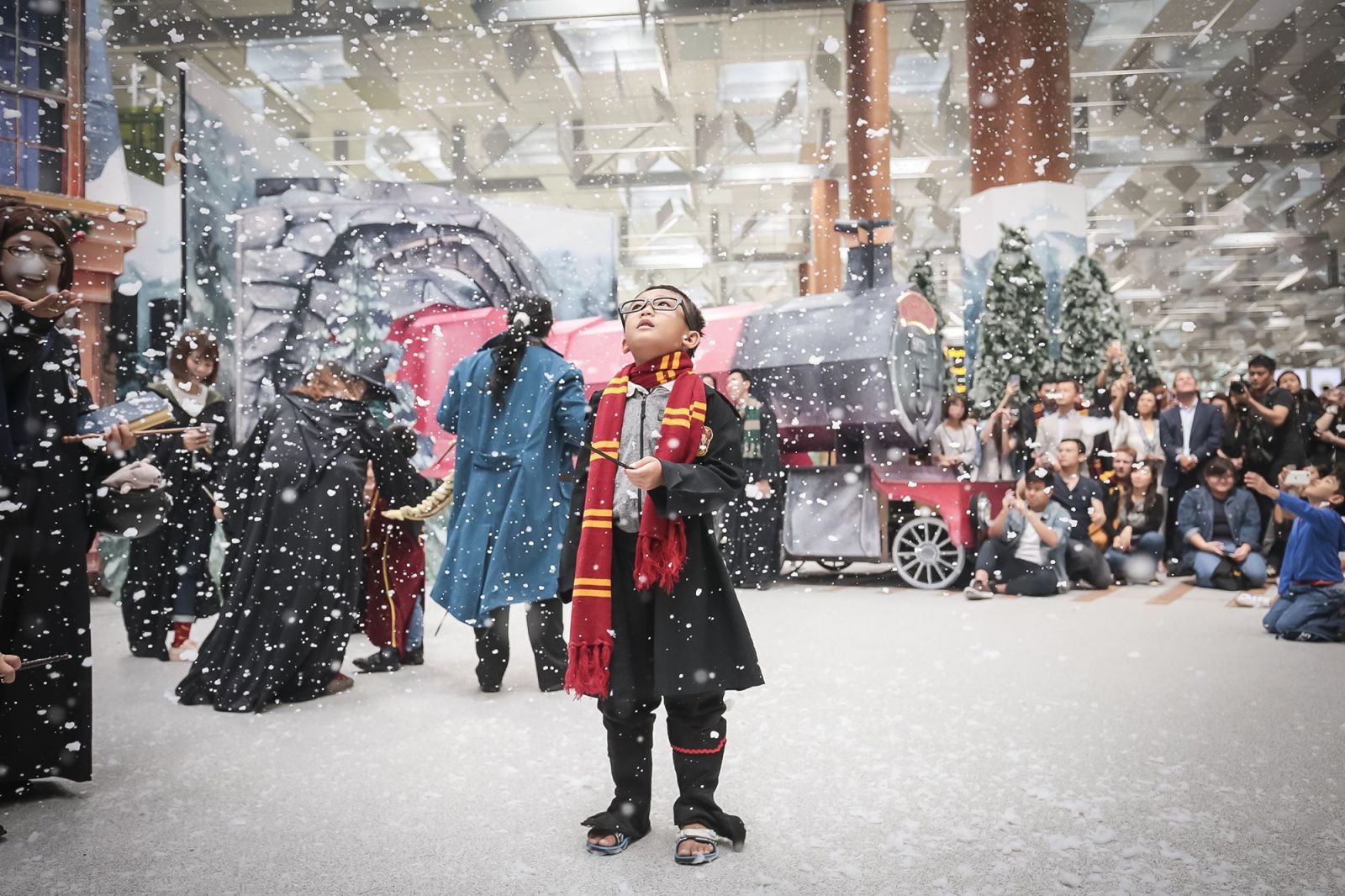 A young traveller is captivated by the artificial snow as it falls on 'Hogsmeade' at Changi Terminal 3.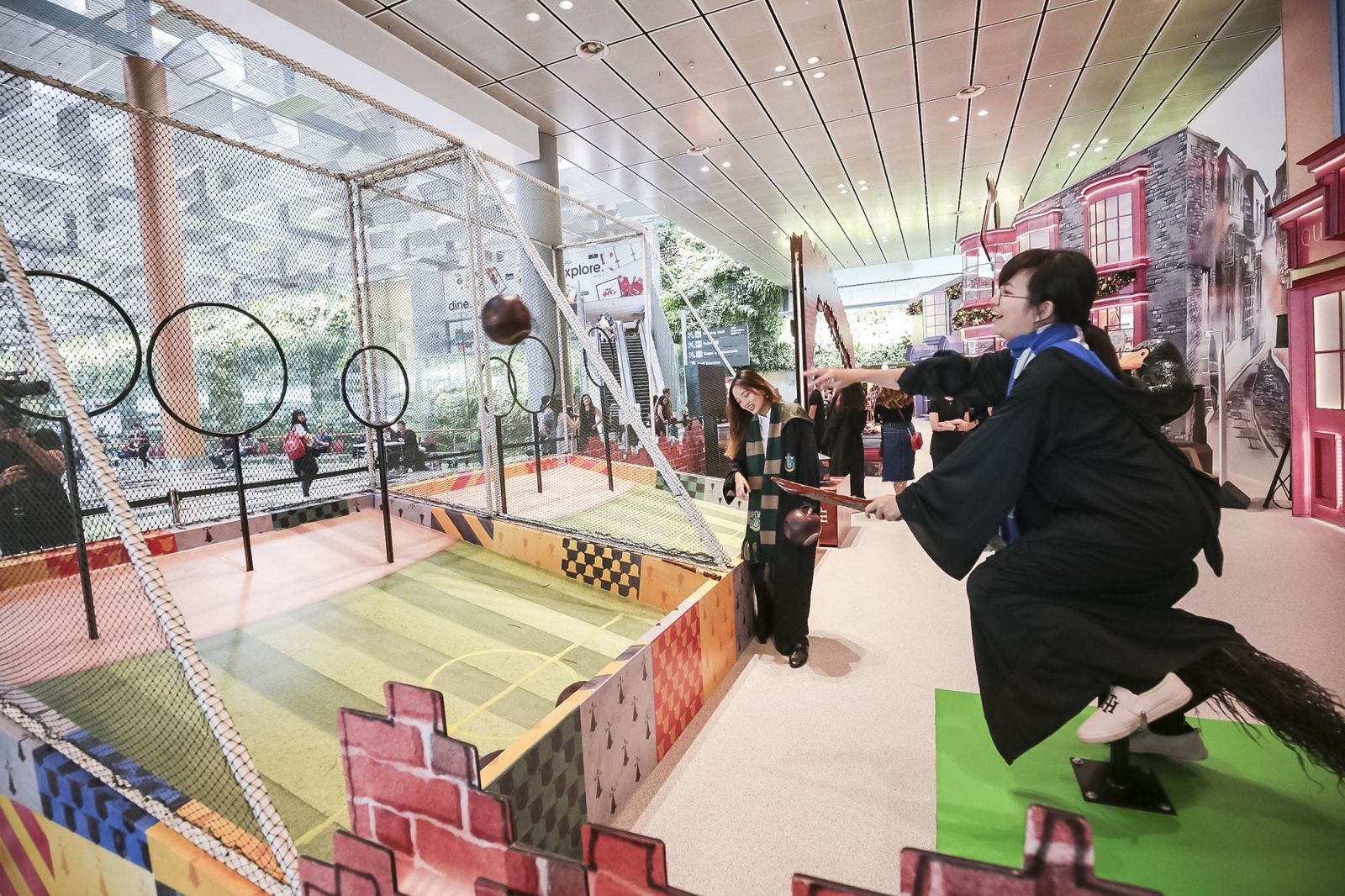 From riding a broomstick to exploring a magical menagerie, the Wizarding World at Changi airport offers fans a window into author JK Rowling's dazzlingly magical universe.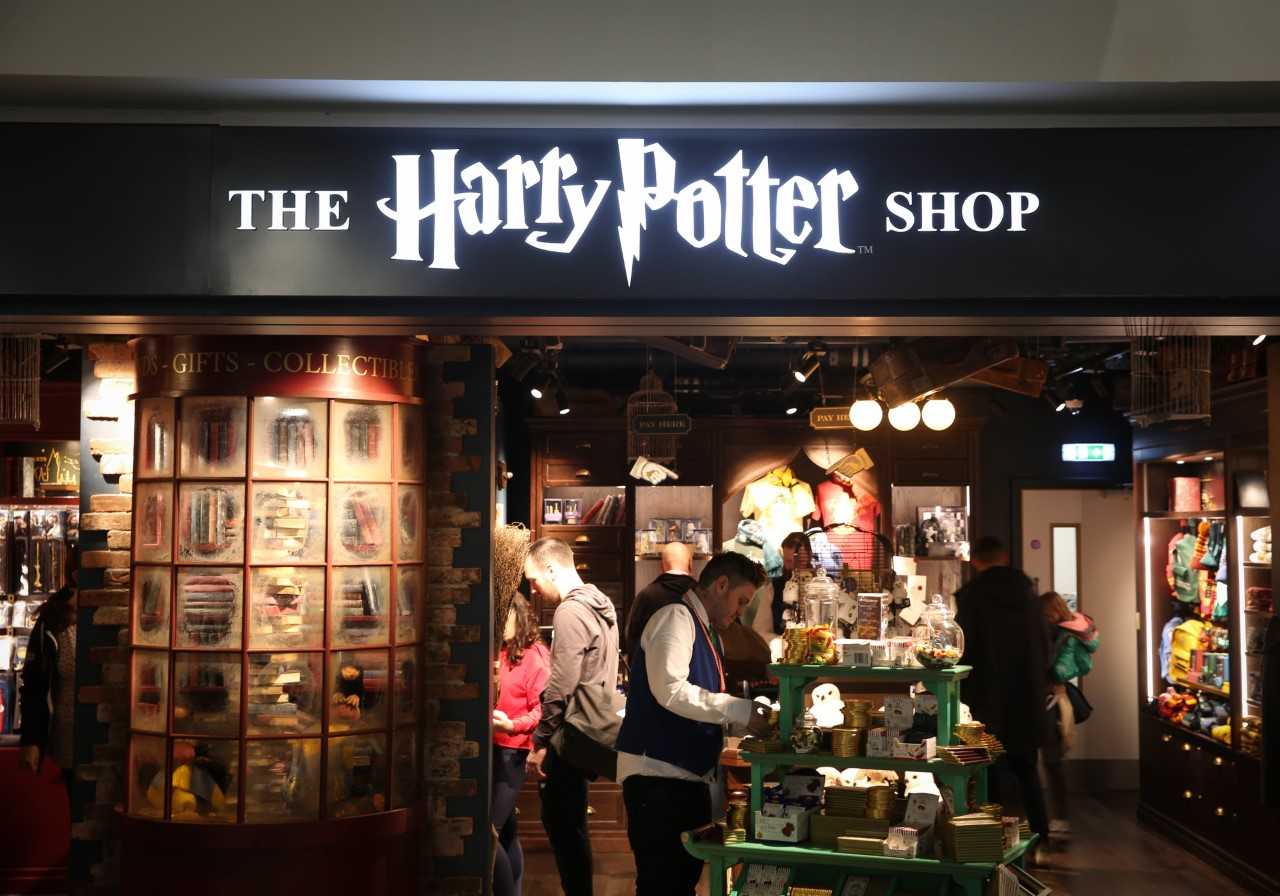 Adding a magical touch: The Harry Potter Shop at London Gatwick North Terminal.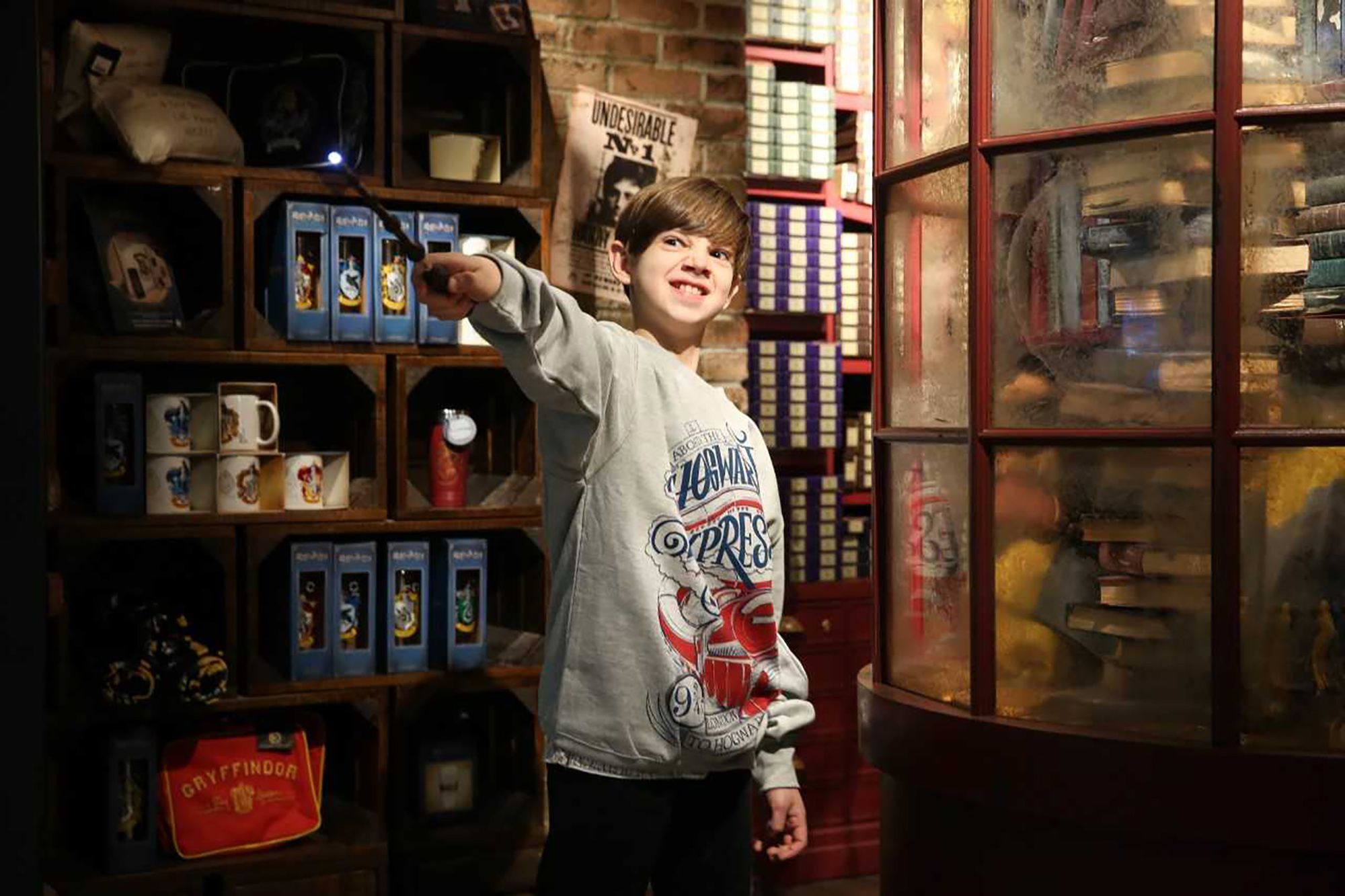 Calling all Harry Potter and Hogwarts fans: London Gatwick is ready to offer the best of the Wizarding World.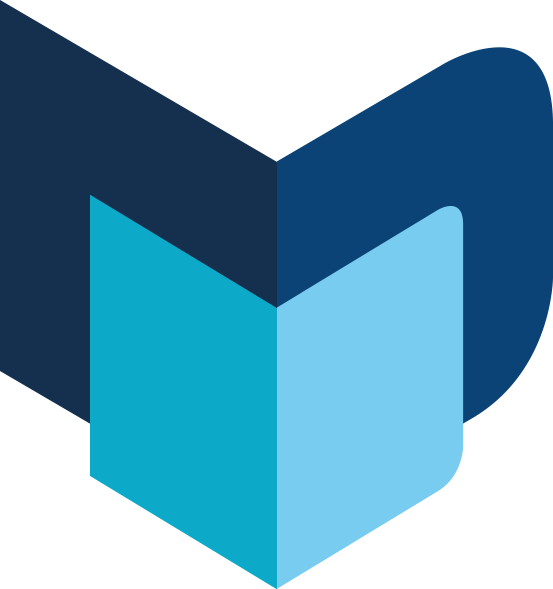 ---
The Moodie Davitt e-Zine | Issue 254 | 21 December 2018