Sense of Place:
One-of-a-kind shopping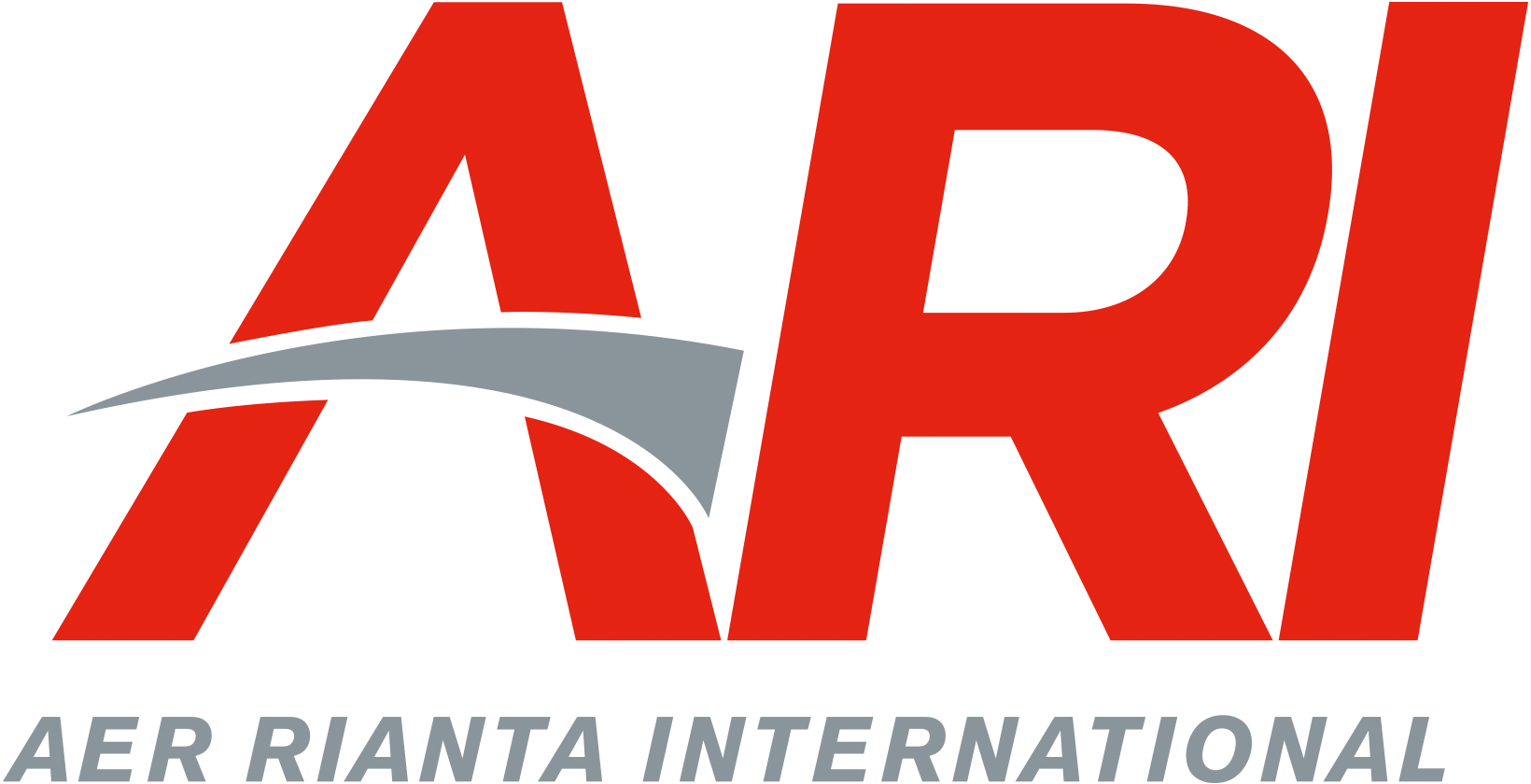 L'Oréal Travel Retail's third annual Kiehl's Loves campaign combined elements such as digital innovation and destination-specific packaging and products to create Sense of Place at locations around the world.
The Moodie Davitt Report was on location in Hainan to celebrate the launch of the Asia Pacific arm of the Kiehl's Loves Around the World 2018 campaign.
Sense of Place remains a subjective and personal concept. As we have seen in this column, there are many ways to generate it at the airport. Some are more permanent – whether it is in design touches, the way a store is fitted out, or in sculptures or other artworks on display.
Sometimes a feeling of Sense of Place can be achieved on a more temporary basis. One example is L'Oréal Travel Retail's recent 'Kiehl's Loves Around the World 2018' campaign, which comprised ambitious activations in a variety of locations in Europe, Asia and the Americas.
The campaign combined merchandising, digital innovation, exclusive packaging and travel-relevant products in order to create Sense of Place at each destination it popped up in, including Seoul, Dubai, San Francisco, Hainan, Amsterdam and New York.
Click above to find out more about the Kiehl's x Ali Mac collaboration.
The Kiehl's Loves collection was personalised to each location, offering visitors an exclusive souvenir of their journey. Packaging, along with various elements of the activations, featured bespoke illustrations by New York City artist Ali Mac. These combined elements of the destination with Kiehl's signature style.
The power of celebrities, key opinion leaders (KOLs) and immersive digital technologies were also leveraged. In Hainan, where the campaign was officially launched, L'Oréal Travel Retail hosted an influencer-driven mega event and an immersive pop-up featuring augmented reality (AR) technology and digital 'retailtainment'.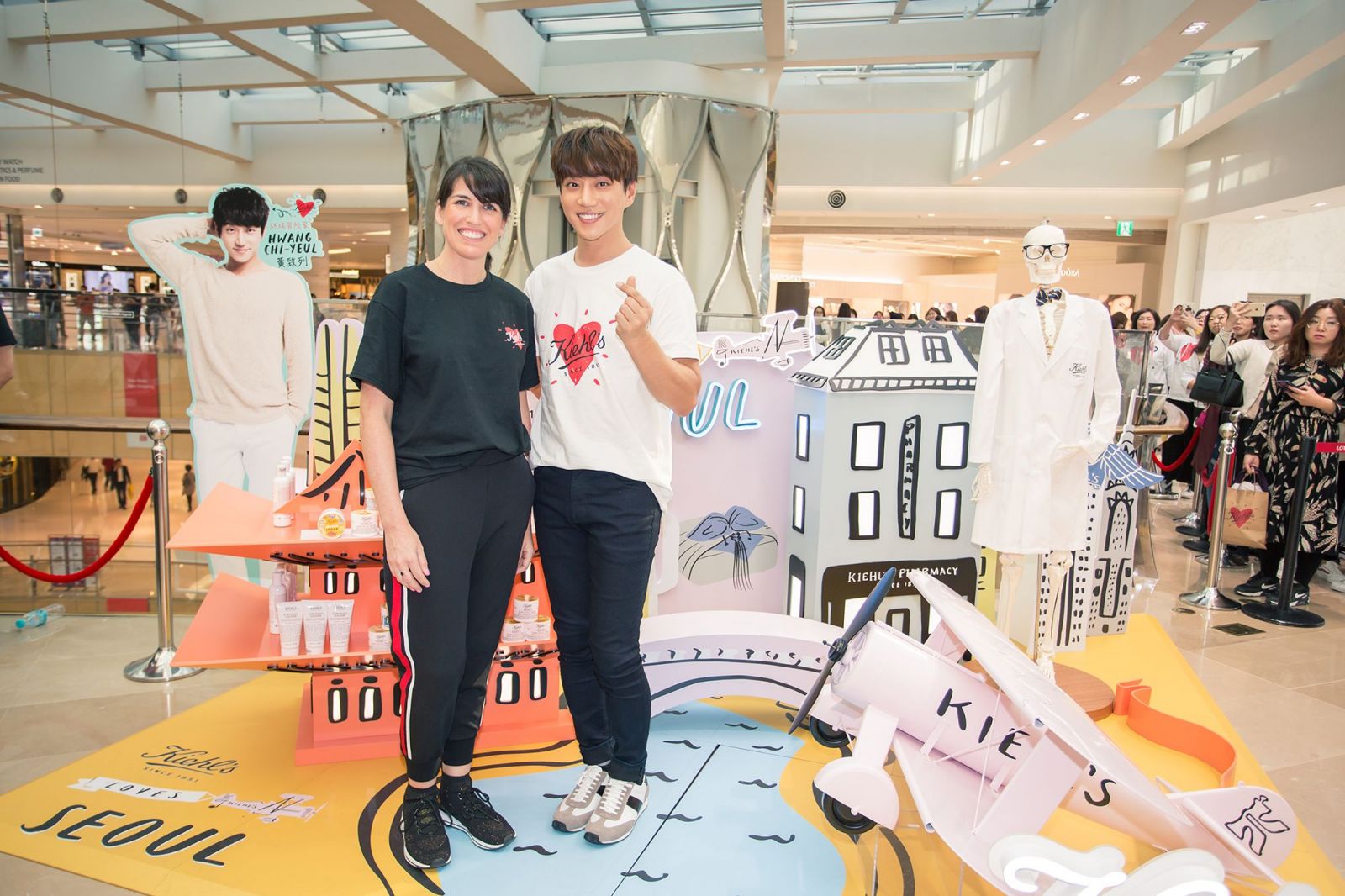 US illustrator Ali Mac designed destination-specific packaging for each location on the Kiehl's Loves campaign trail. She is pictured here (left) in Seoul with South Korean singer Hwang Chi-Yeul, who was chosen as the campaign's "global explorer", representing Kiehl's home city of New York.
Hwang Chi-Yeul is the consummate ambassador of the campaign, which taps into growing demand for destination merchandise.
In Seoul, an event at the Lotte Duty Free World Tower was attended by celebrities and KOLs – both regional and international. L'Oréal Travel Retail said the power of their live streams and posts led to a record number of sales at Lotte Duty Free's downtown operations in Seoul.
Other activations were equally creative. At Los Angeles International, L'Oréal Travel Retail Americas partnered with retailer DFS Group and advertising specialist JCDecaux on a pop-up at the airport's Tom Bradley International Terminal during September and November. The interactive space featured a Kiehl's Gumball Machine where passengers could win samples. Visitors were also able to customise their purchases by creating personalised stickers.
Pop-up stores offered limited editions of Kiehl's best-sellers such as Ultra Facial Cream and Creamy Eye Treatment with Avocado. Pictured is the Seoul pop-up.
L'Oréal Travel Retail partnered with Dubai Duty Free for a striking pop-up at Dubai International, again featuring a prominent Mr Bones figure and custom illustrations that established a Sense of Place.
Dubai Duty Free said the campaign gave customers "a new shopping opportunity" and the chance to pick up souvenirs to remind them of their time in Dubai.
L'Oréal Travel Retail noted that the campaign as a whole meets travellers' growing demand for one-of-a-kind shopping events. And that is where Sense of Place shines – through fun and memorable experiences that are location-specific.
Click to view Hwang Chi-Yeul's campaign video.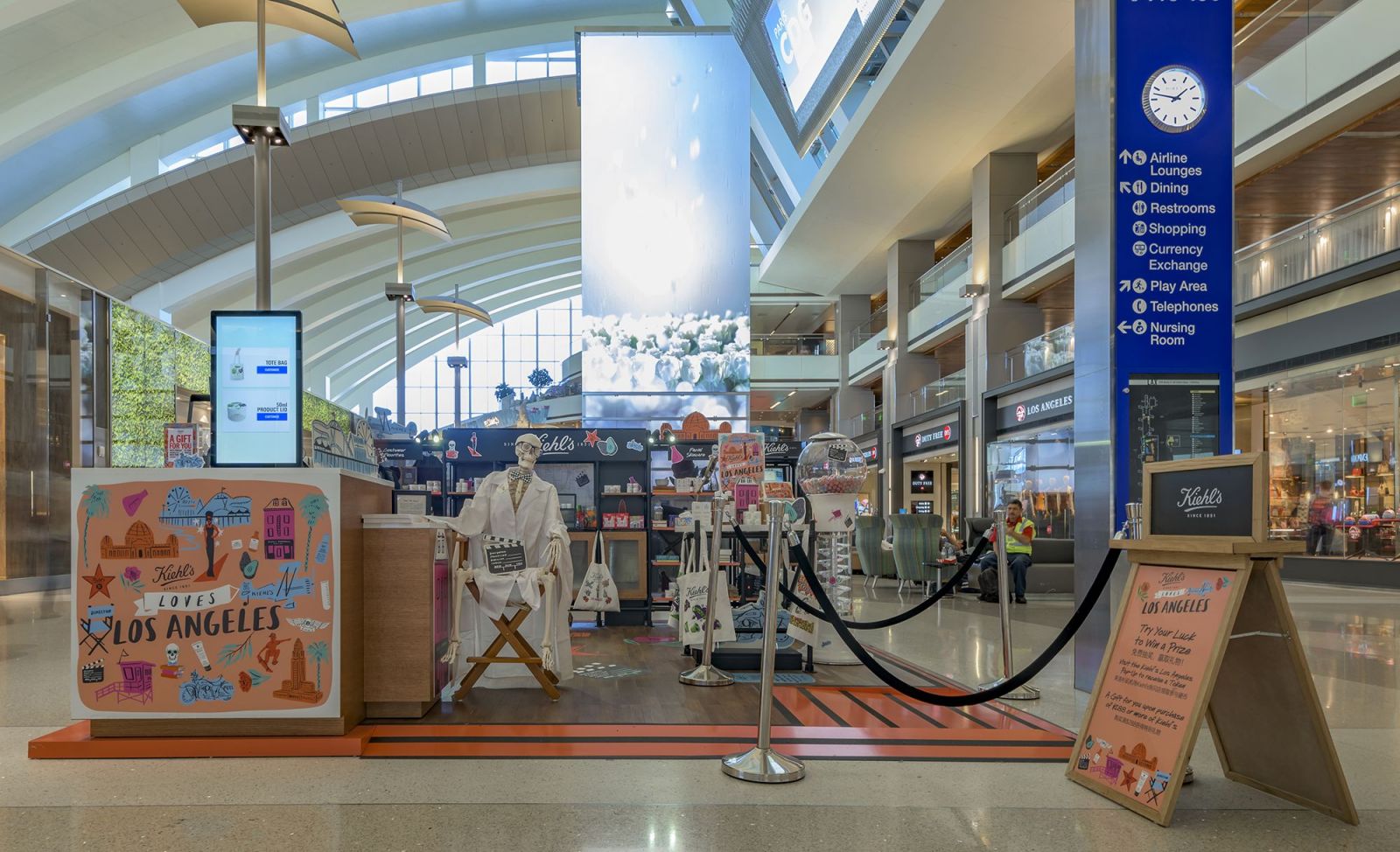 At Los Angeles International, visitors were greeted by Mr Bones, a Kiehl's mascot. They were then invited to personalise the packaging on their products.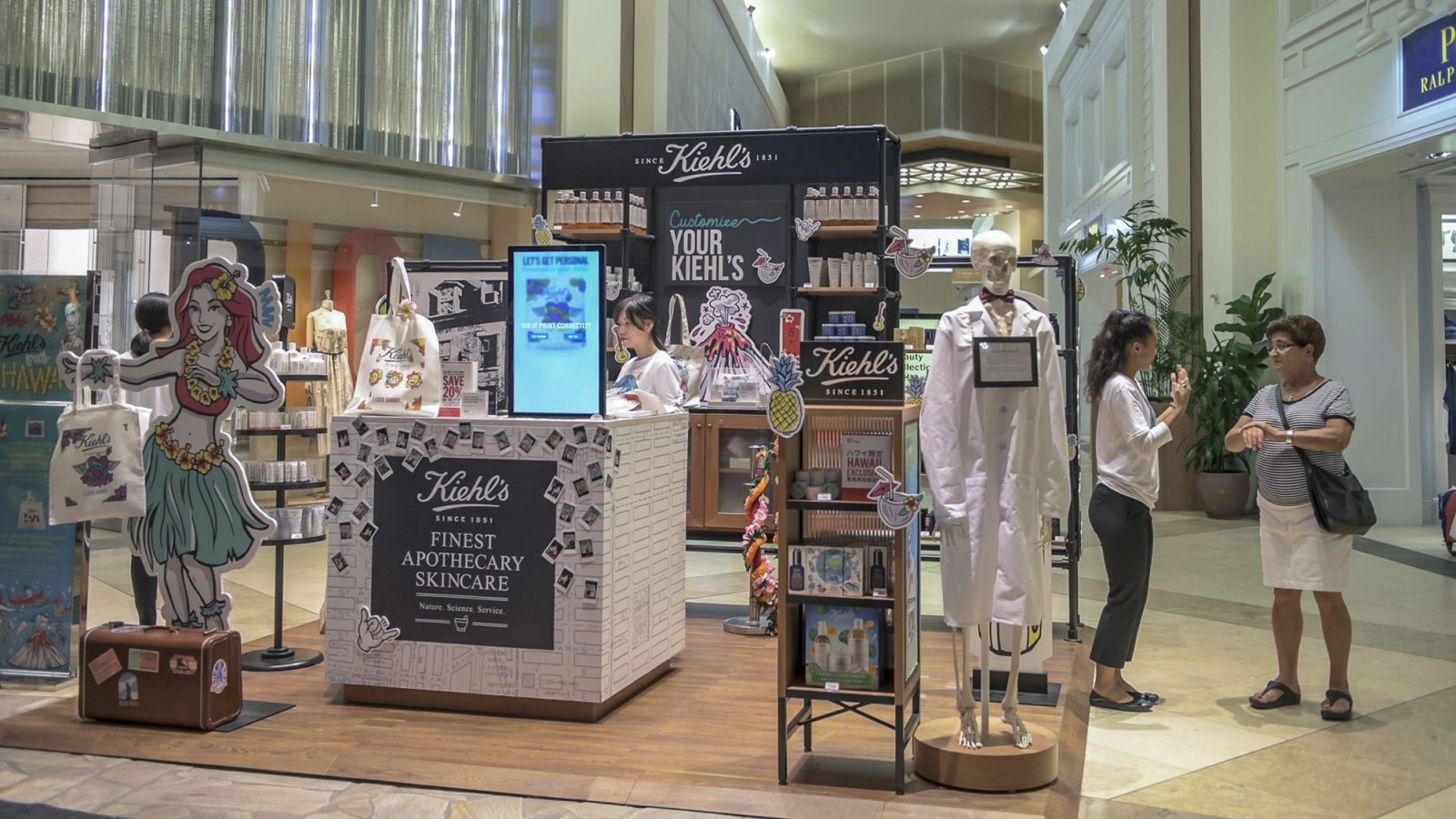 At T Galleria by DFS in Waikiki, Hawaii, visitors could purchase customised travel gifts including tote bags and luggage tags.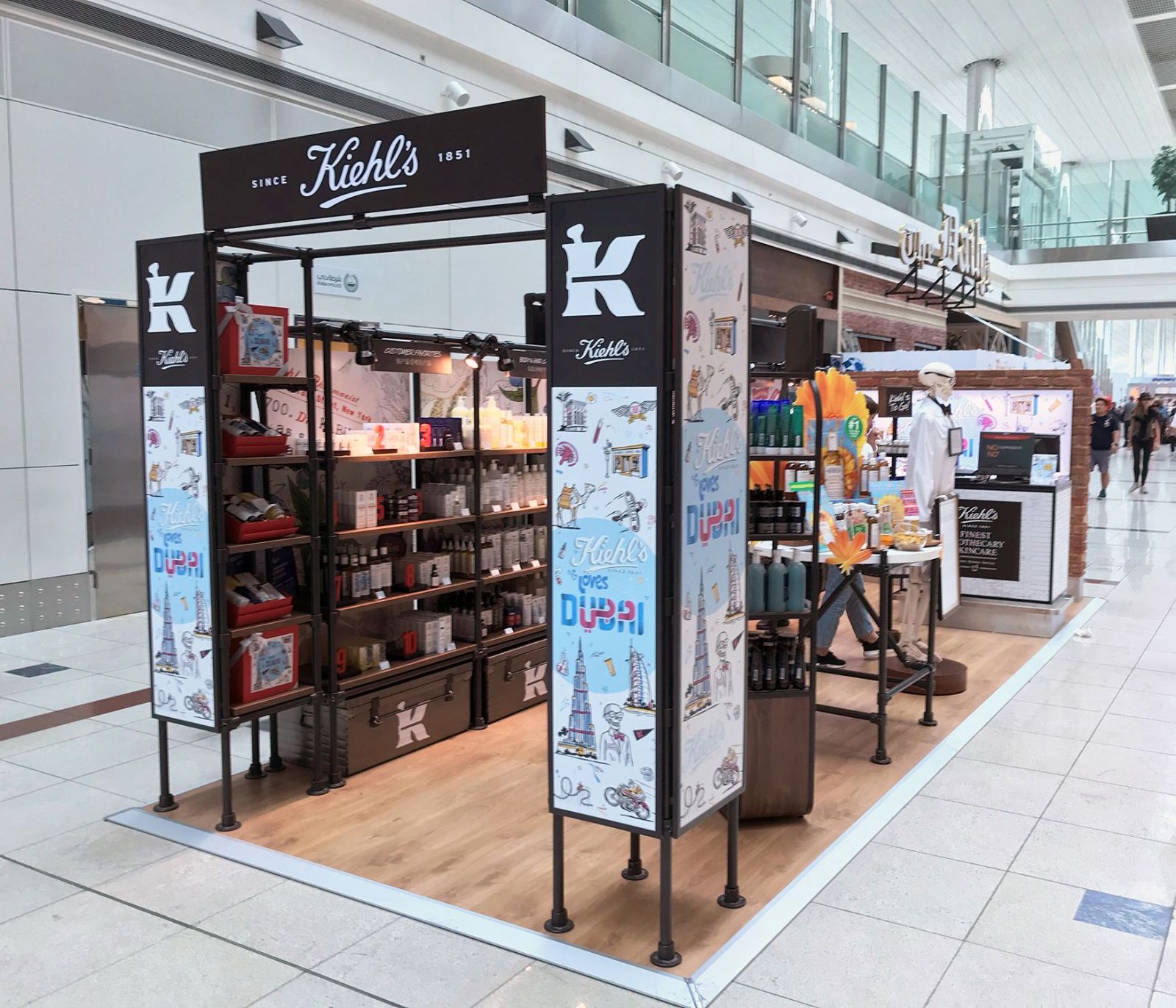 From Dubai (above) to Dublin (below), the campaign aimed to teach customers about the Kiehl's brand in an engaging and playful way.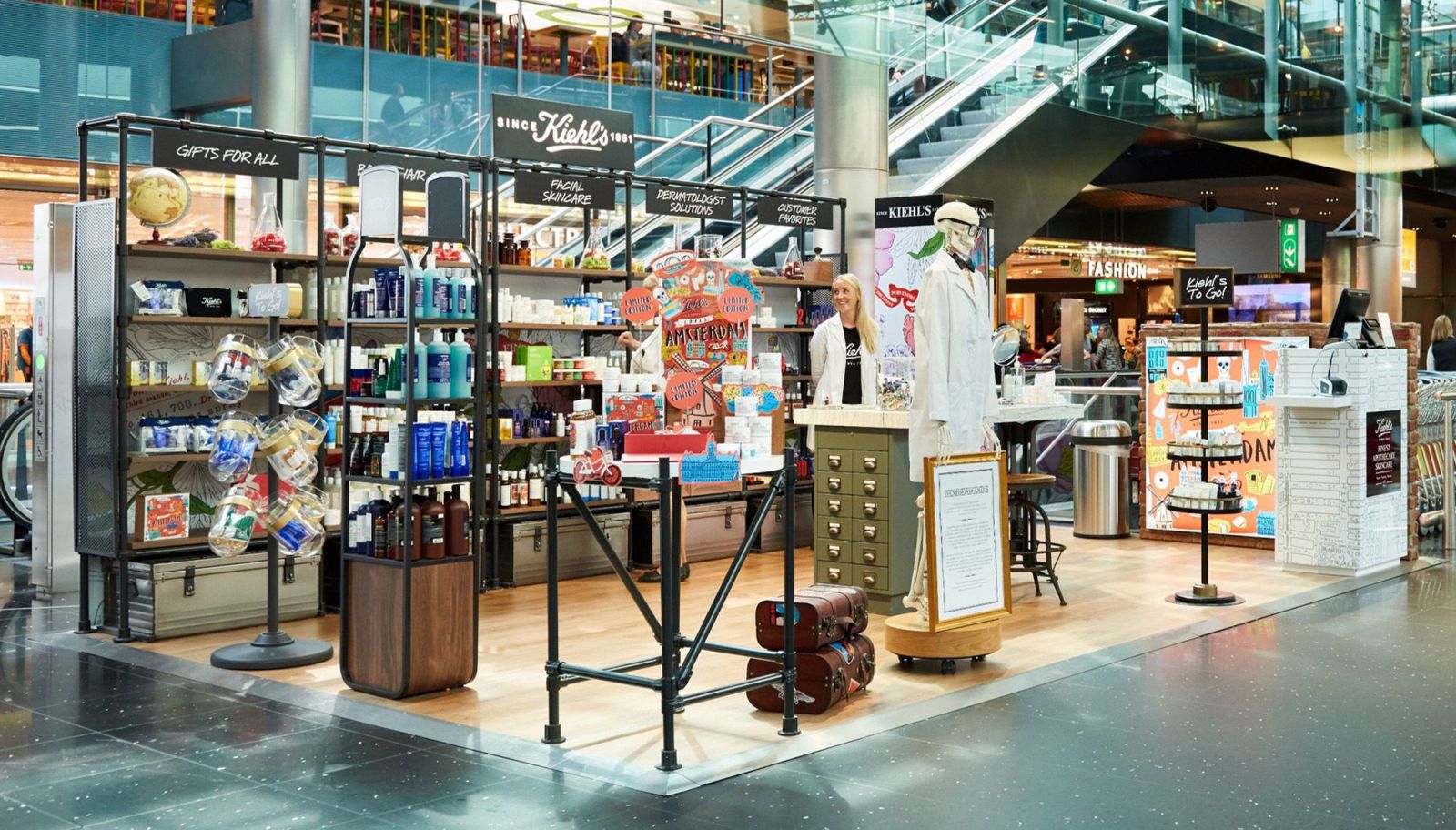 At Amsterdam Airport Schiphol, the Kiehl's Loves illustrations incorporated local icons, from bikes and windmills to Dutch architecture.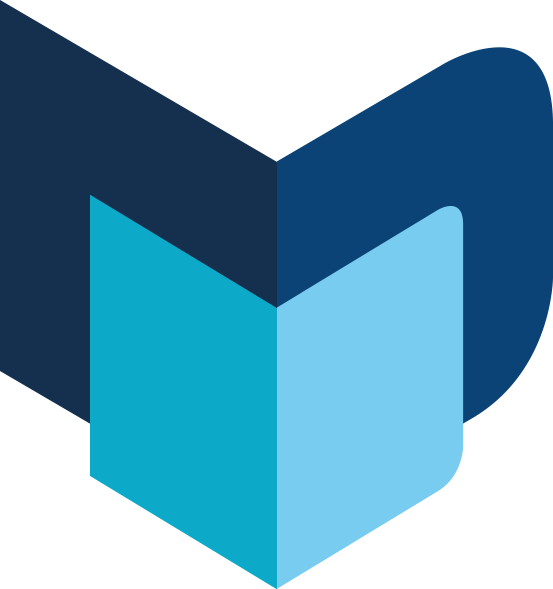 ---
The Moodie Davitt e-Zine | Issue 254 | 21 December 2018