21 December 2018
---
The Moodie Davitt Stock Watch serves as an indicator of overall business confidence in the global travel retail & duty free industry. Share prices of major publicly listed companies that own travel retail operations are monitored on a weekly and year-to-date basis to offer an indication of business confidence in the sector.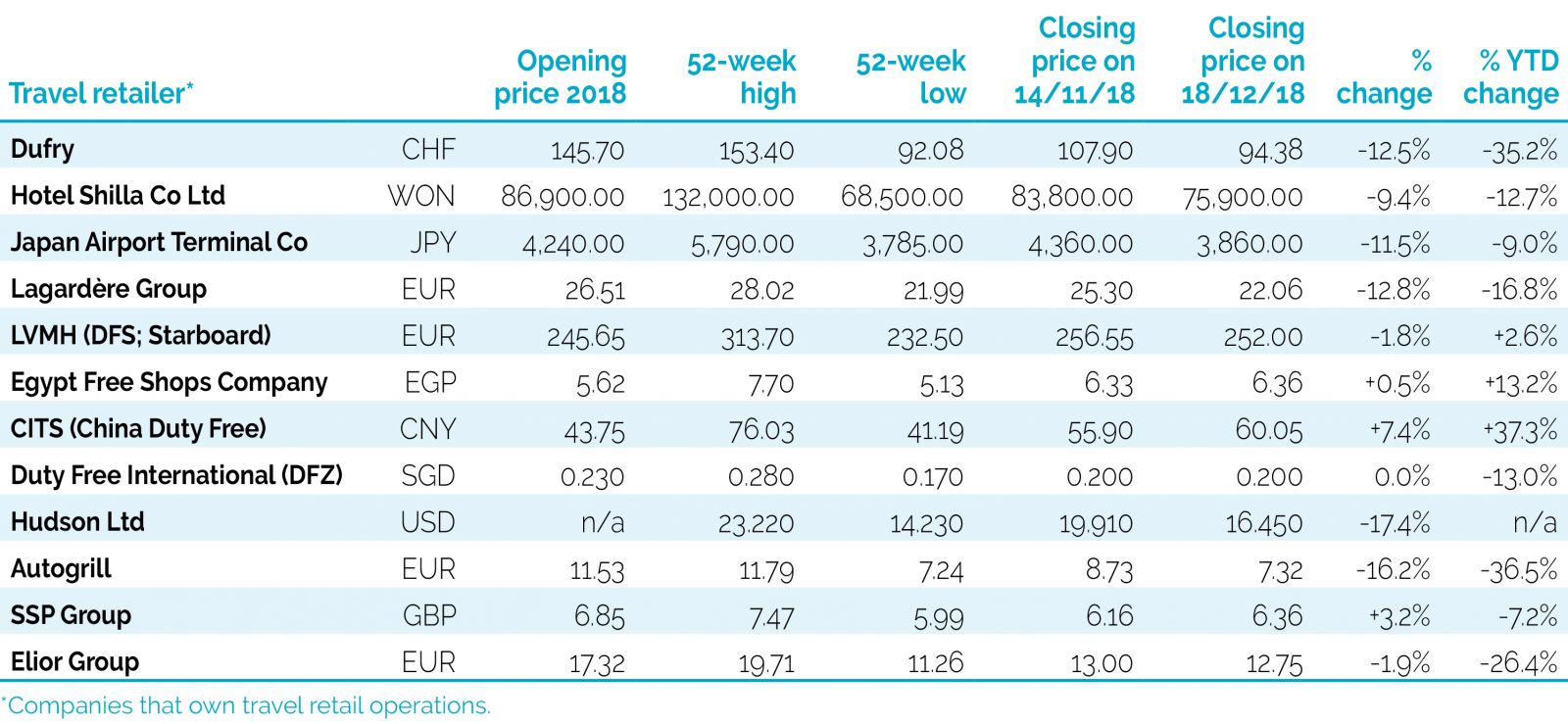 This is the last Stock Watch column of 2018, so it is time to reveal the best and worst performers of the year among the travel retail-related companies we track on the stock market.
China Duty Free Group (CDFG) parent China International Travel Service (CITS) took first place in 2017 – and is our star performer again this year by some distance.
Shares in the company were up +37.3% between 1 January and 18 December, the cut off point for our analysis. CITS was also the top performer in the final period of the year tracked in this column (closing prices between 14 November and 18 December), with shares up +7.4%.
Most of the companies we monitor had a much rougher time though, with five double-digit declines recorded. Shares in Hudson fell -17.4%, followed by Autogrill (-16.2%), Lagardère Group (-12.8%), Dufry (-12.5%), and Japan Airport Terminal Co (-11.5%). Shares in Hotel Shilla dropped -9.4%.
Those poor end-of-year performances impacted what was already a disappointing year on the stock market for many of the companies we track.
Industry powerhouses Autogrill (-36.5%) and Dufry (-35.2%) suffered the most in 2018, with the second half of the year particularly weak for both. When Dufry posted a +3.1% increase in organic growth for the first nine months of 2018, it noted the "challenging market conditions being experienced in the wider retail sector and the ongoing volatility in some of the economies in which we operate".
On a more positive note, the company's implementation of its Business Operating Model is now in its final phase and yielding results, and Dufry Group CEO Julián Díaz also noted the company's "strong strategic positioning" across the world. Indeed, Dufry recently announced it was pressing ahead with a series of new store openings and expansions in the Middle East and Africa, as it seeks to expand its presence in these emerging regions.
Autogrill completed a corporate reorganisation in 2017 which involved the separation of its Italian F&B business. The move prompted speculation about a fresh round of M&A activity in the travel F&B sector.
Just this week, the company told The Moodie Davitt Report that it was "considering any opportunity to create value for its shareholders" in response to questions regarding Elior's mooted sale of its airport and motorway catering business. In November, Elior launched a review of the concessions business that accounts for 28% of its overall group revenue of €6.4 billion (£5.7 billion). The concessions form part of Elior's Areas arm.
Elior has also had a disappointing year on the stock market, with shares down -26.4%. The Moodie Davitt Report will continue to track developments in 2019.
Aside from CITS, only Egypt Free Shops Company (+13.2%) and LVMH (+2.6%) saw their share price finish higher than where it started in 2018.
Shares in Lagardère Group fell -16.8%, but its Travel Retail division has had a strong year, with a number of openings as well as the key acquisition of North American airport restaurateur Hojeij Branded Foods and subsidiary Vino Volo, an airport wine bar and retail chain. Lagardère Travel Retail reported a +7.1% year-on-year revenue increase (on a consolidated basis) in the first nine months of 2018, to €2.725 million. Like-for-like growth was +9.9%.
Shares in Hotel Shilla were down -12.7% in 2018, amid warnings that South Korean retailers face a bleak 2019. Weak consumer sentiment, global trade disputes, slowing growth and China's imminent crackdown on daigou personal shoppers combine to threaten market conditions in Asia's fourth-largest economy.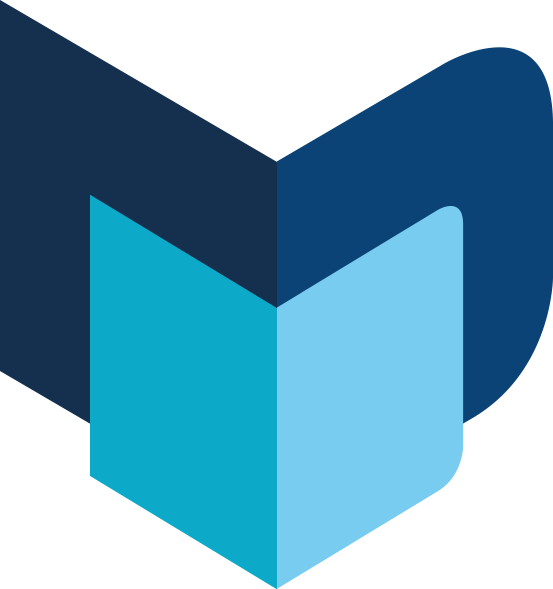 ---
The Moodie Davitt e-Zine | Issue 254 | 21 December 2018