---
Gebr Heinemann's Kay Spanger wins surprise award
The first Wine O'Clock seminar drew to a close with a special recognition for Gebr Heinemann Chief Commercial Officer Kay Spanger.
After he celebrated his 40-year landmark with Gebr Heinemann in September, colleagues and esteemed industry figures have been queueing up to pay tribute to the remarkable Kay Spanger, Chief Commercial Officer at Gebr Heinemann.
The inaugural Wine O'Clock Seminar drew to a close with a fitting recognition of Spanger's efforts in the wine category, as he was given the award for Outstanding Contribution to Wine in Travel Retail.
Presenting Spanger with the award, The Moodie Davitt Report Founder & Chairman Martin Moodie said: "Categories such as wine need champions and, if I look back over my 32 years in this business, one name stands out in that regard."
Accepting the award, Spanger issued a rallying cry calling for stakeholders in wine to do more to maximise the category's gift-giving potential through magnums. "A magnum is the best gift you can bring to an event – better than any limited edition of a perfume and better than any whisky because wine is drinkable with everybody," he said.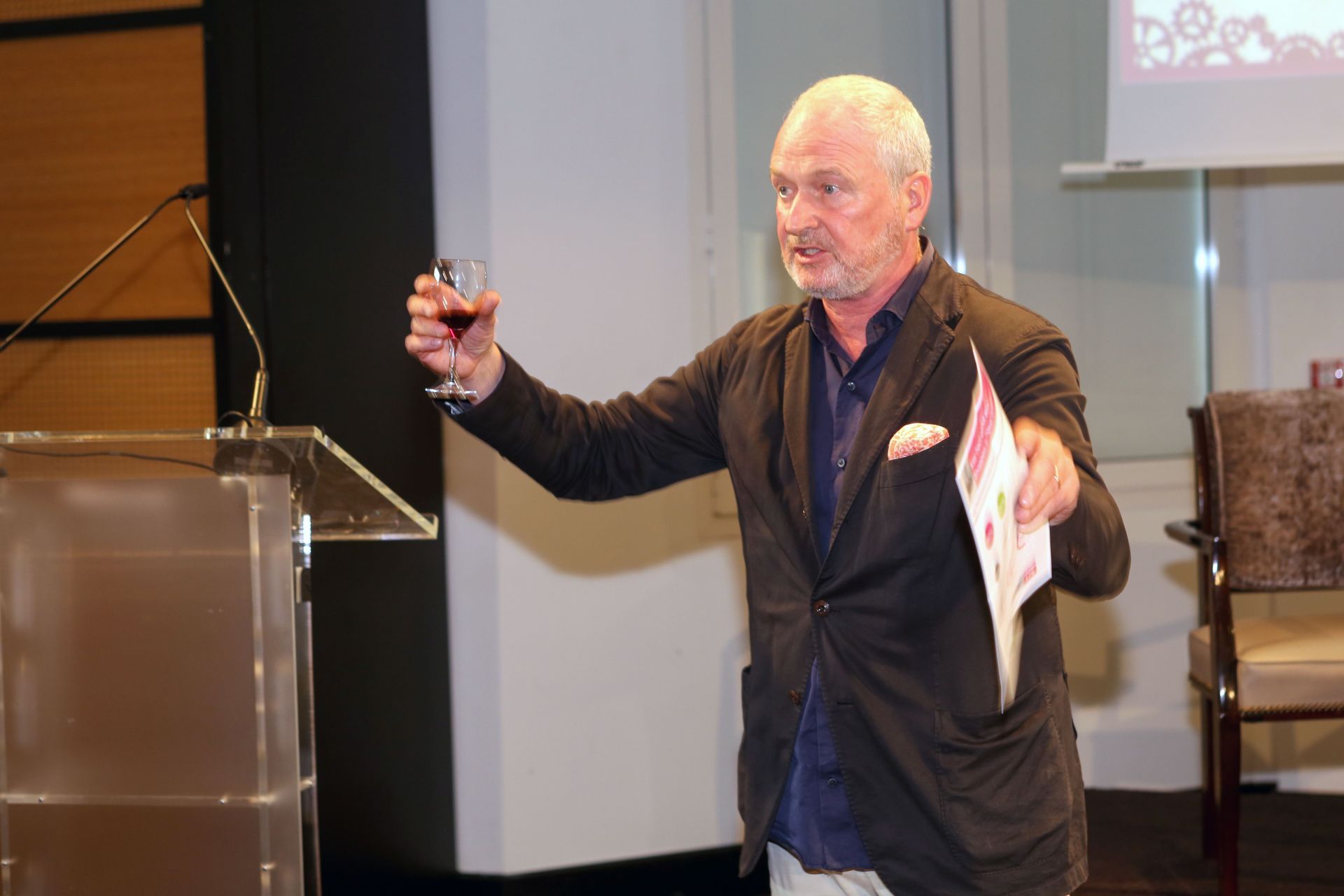 Kay Spanger: Raising a glass to the future of the wine category in travel retail

The Moodie Davitt eZine
Issue 269 | 15 October 2019
The Moodie Davitt eZine is published 20 times per year by The Moodie Davitt Report (Moodie International Ltd).

© All material is copyright and cannot be reproduced without the permission of the Publisher.
To find out more visit www.moodiedavittreport.com and to subscribe, please e-mail sinead@moodiedavittreport.com