TFWA World Exhibition 2019
---
#thinkpinkTR
We asked travel retail to turn pink at Cannes as part of a campaign to highlight breast cancer awareness and prevention – and it did just that, from very personal touches and messages to dazzling events and campaigns.
We urged the worldwide travel retail community to turn pink this month and the #thinkpinkTR campaign started at the TFWA World Exhibition in Cannes.
Our team wore one pink item (at least) throughout the Cannes event. Co-owners Martin Moodie and Dermot Davitt wore pink socks donated by Happy Socks and gave away pairs to retailers they interviewed.
Everyone was encouraged to wear a pink item or ribbon at the Opening Cocktail, which in its own way supported the campaign with startling pink fireworks included in the beachfront event.
For the most stylish pink outfit in Cannes we are donating US$1,500 to the breast cancer charity of the wearer's choice. It was a difficult decision but we believe that Fazer Senior Marketing Manager Kirsi Nordberg is a deserving winner. She chose to wear clothes in various shades of pink and also wore the pink cancer ribbon throughout the entire exhibition.
Ms Nordberg told The Moodie Davitt Report that supporting the Pink Ribbon campaign is part of the Finnish confectionery company's DNA. Its Geisha brand is a sponsor of events organised by local associations in Finland, Sweden, Estonia, Latvia and Lithuania.
We have also donated a spread of advertising in The Moodie Davitt eZine to the brand with the best #thinkpinkTR touch on their Cannes stand.
Again a difficult choice, it was a close competition between bold displays from Hershey's Kisses, Tous, Al Nassma and Murad, among others. Hershey deservedly takes the prize but to underline our support for the campaign we also offered our three runners-up a complimentary advertisement (these can be viewed later in this issue or in issue 270, to be published next week).
Many individuals, brands and retailers did what they could to support the campaign and pink was a huge feature of this year's TFWA World Exhibition, in themed evenings for brands and companies including Interparfums and Anthon Berg. Even TFWA's Le Premium night was a pretty pink affair.
Keep it up! The campaign will continue at The Trinity Forum in Doha later this month. Trinity hosts Qatar Airways, Hamad International Airport and Qatar Duty Free (together with Qatar Aviation Services) are supporting the fight against breast cancer with a series of awareness events and giveaways throughout October. The Trinity Forum Opening Cocktail will turn pink, courtesy of hosts Qatar Airways, Qatar Duty Free and Hamad International Airport and Platinum Partner Diageo Global Travel, which will offer Baileys Strawberries & Cream in pink glasses, while two of the bars will be pink.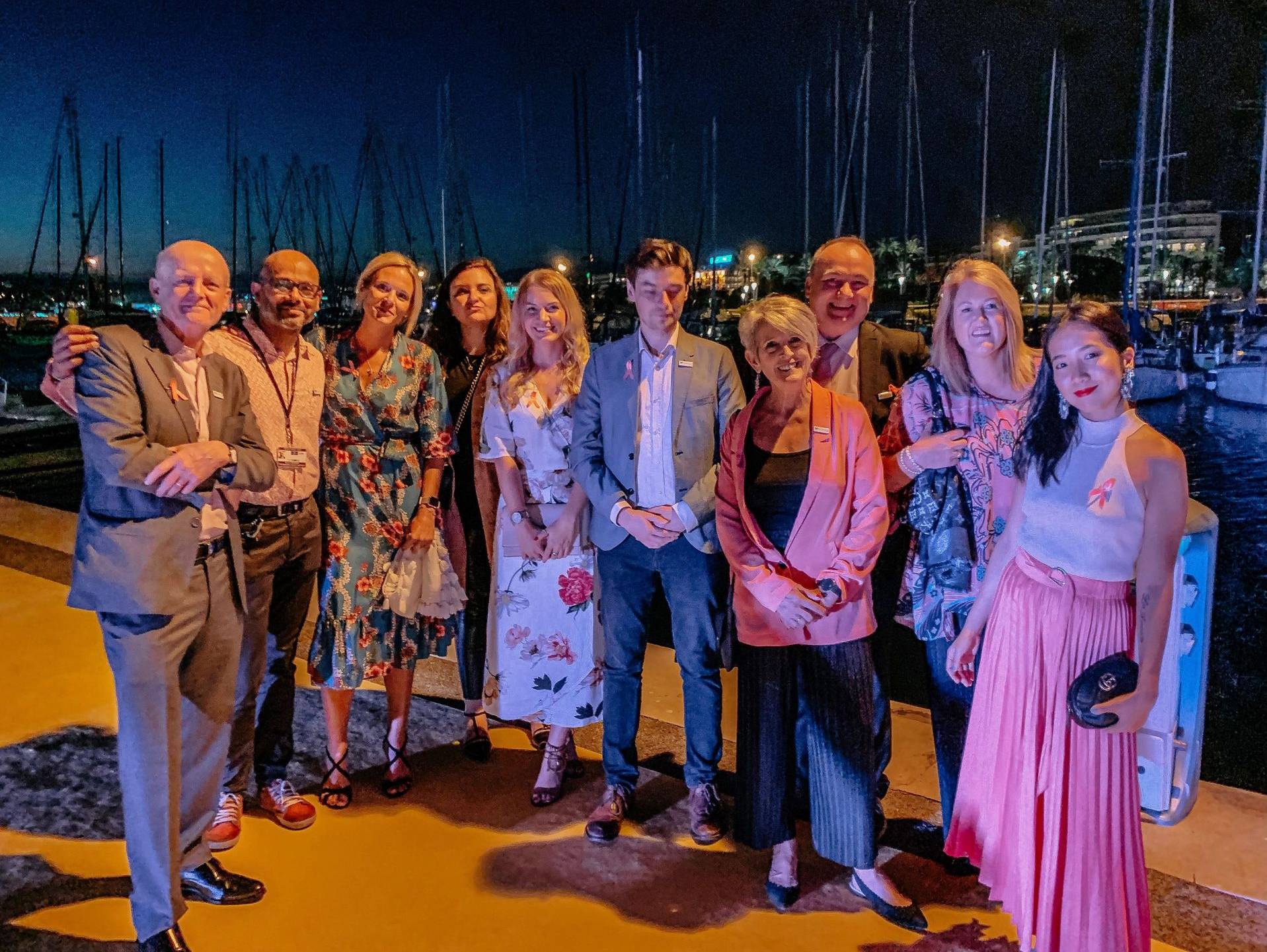 The Moodie Davitt Report team was truly in the pink in support of Breast Cancer Awareness month. Left to right are Martin Moodie, Kevin Rozario, Christina Attwood, Irene Revilla, Gemma Aldridge, Liam Coleman, Colleen Morgan, Dermot Davitt, Sarah Genest and Hannah Tan-Gillies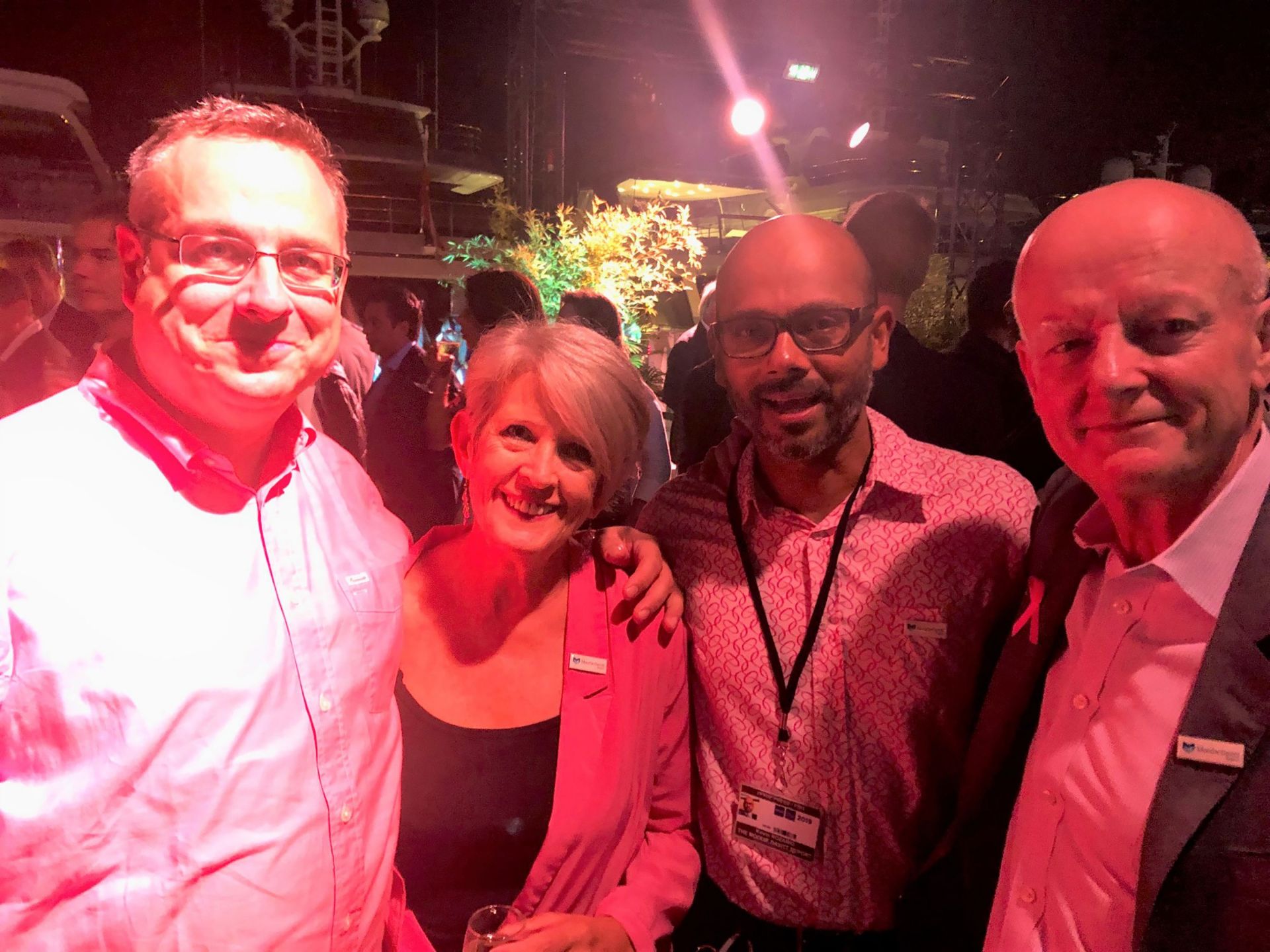 Al Nassma Chocolate Director of Sales Patrick Dorais looked almost as pretty in pink as the brand's familiar golden camel (see below). Patrick is pictured above at the Opening Cocktail with similarly hued Moodie Davitt Reporters Colleen Morgan, Kevin Rozario and Martin Moodie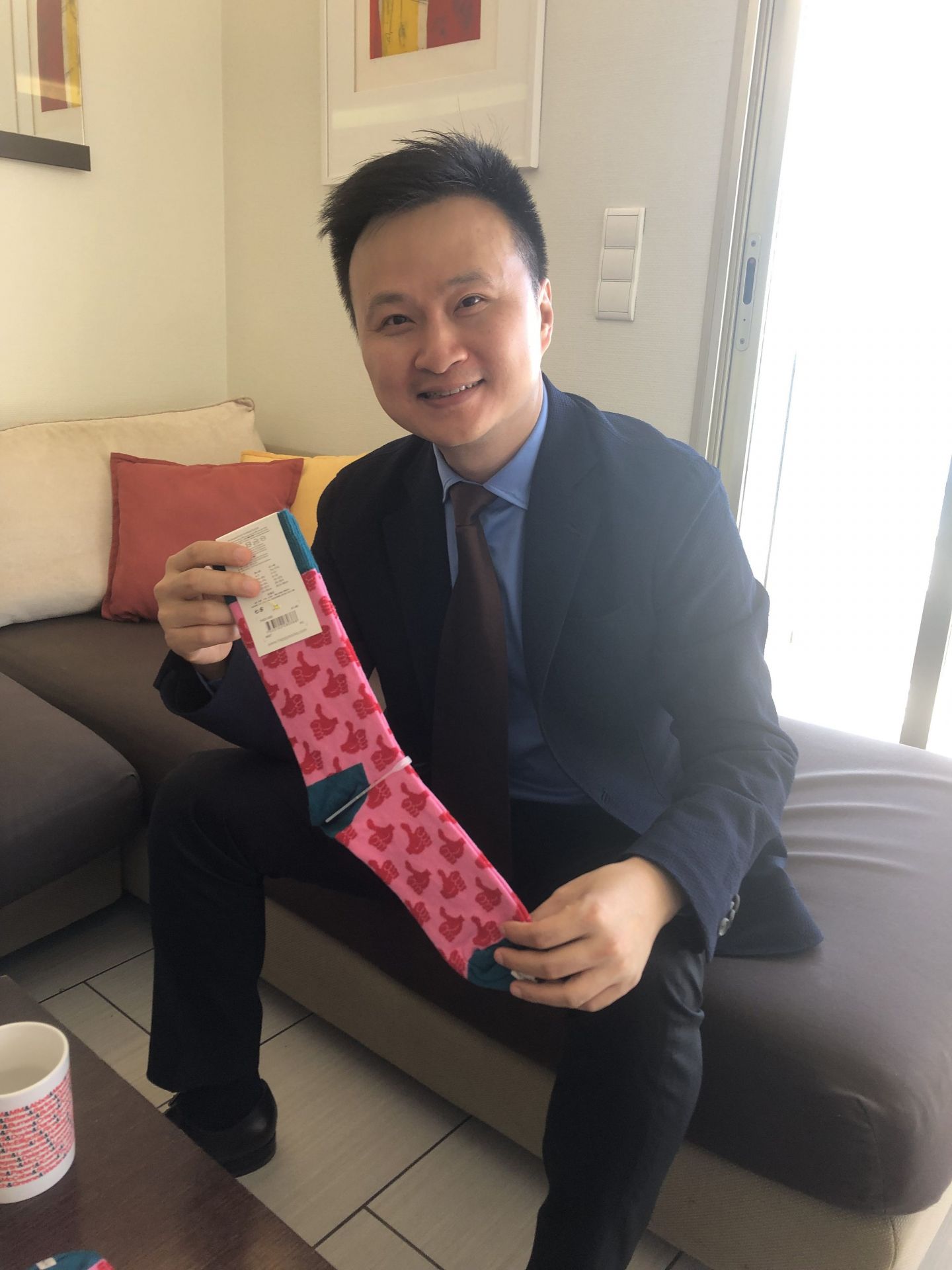 To support our #thinkpinkTR initiative, Happy Socks presented us with a range of brilliantly hued pink footwear to wear and to present to retailers. Roman Zhu, General Manager of Alibaba platform Fliggy Buy, tests his Happy Socks for size.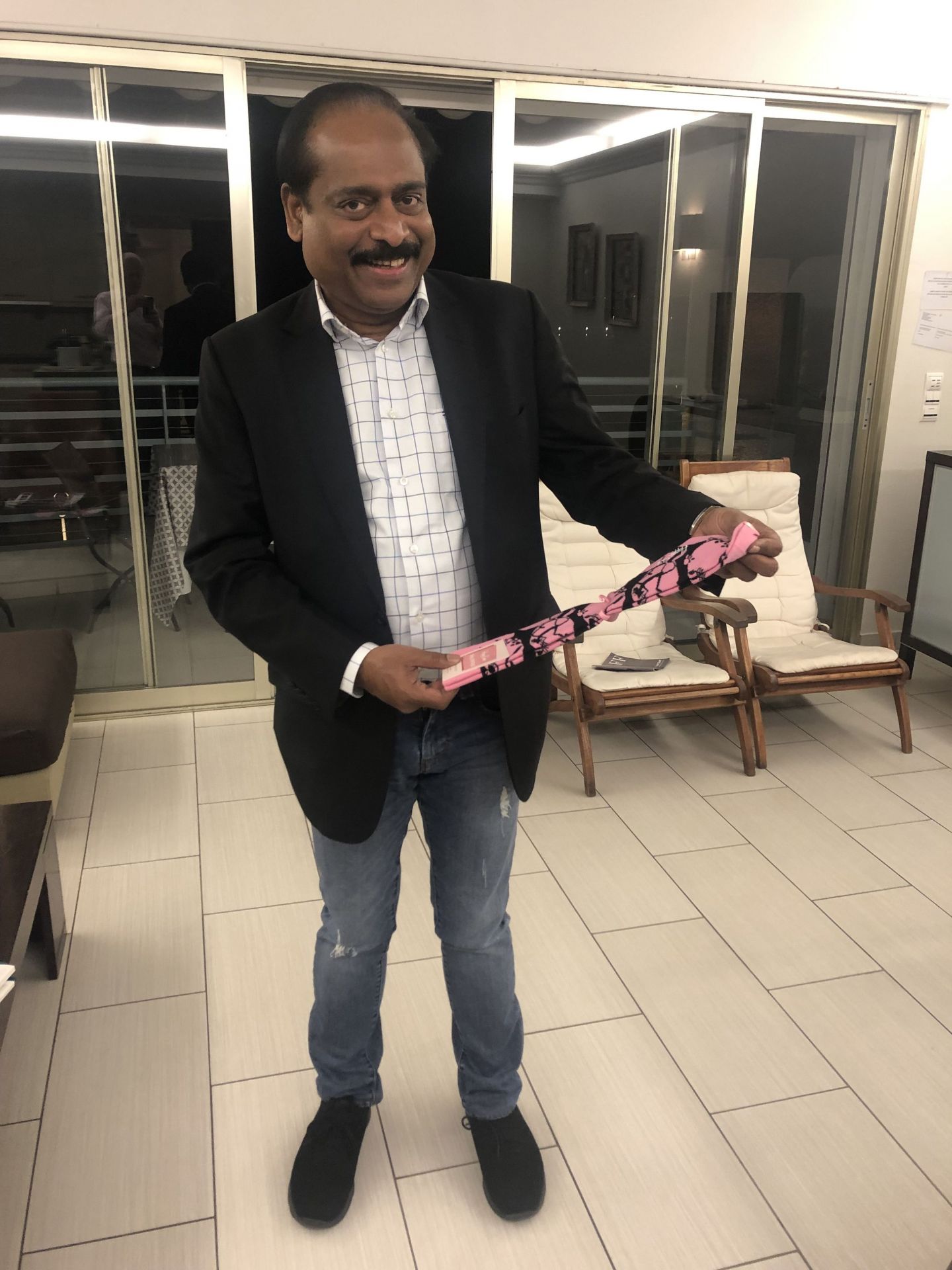 King Kreol: The ebullient Lal Arakulat, CEO of Kreol Group, in the pink as always, shows the solution to travel retail's footfall challenge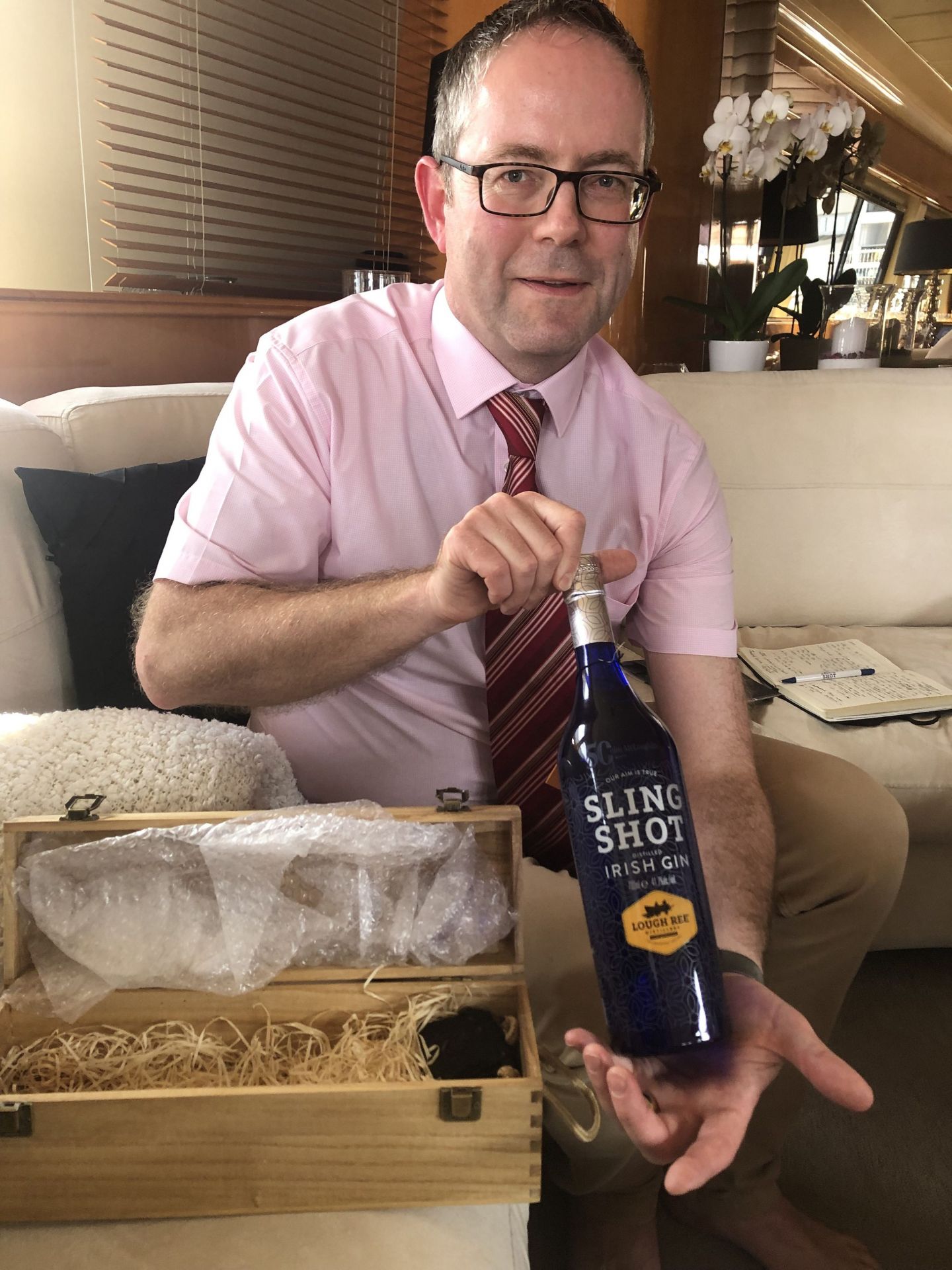 Not quite a pink gin but certainly a new one. Michael Clancy, CTO and Founder of Lough Ree Distillery in Ireland, shows his support for Breast Cancer Awareness and displays his new Sling Shot gin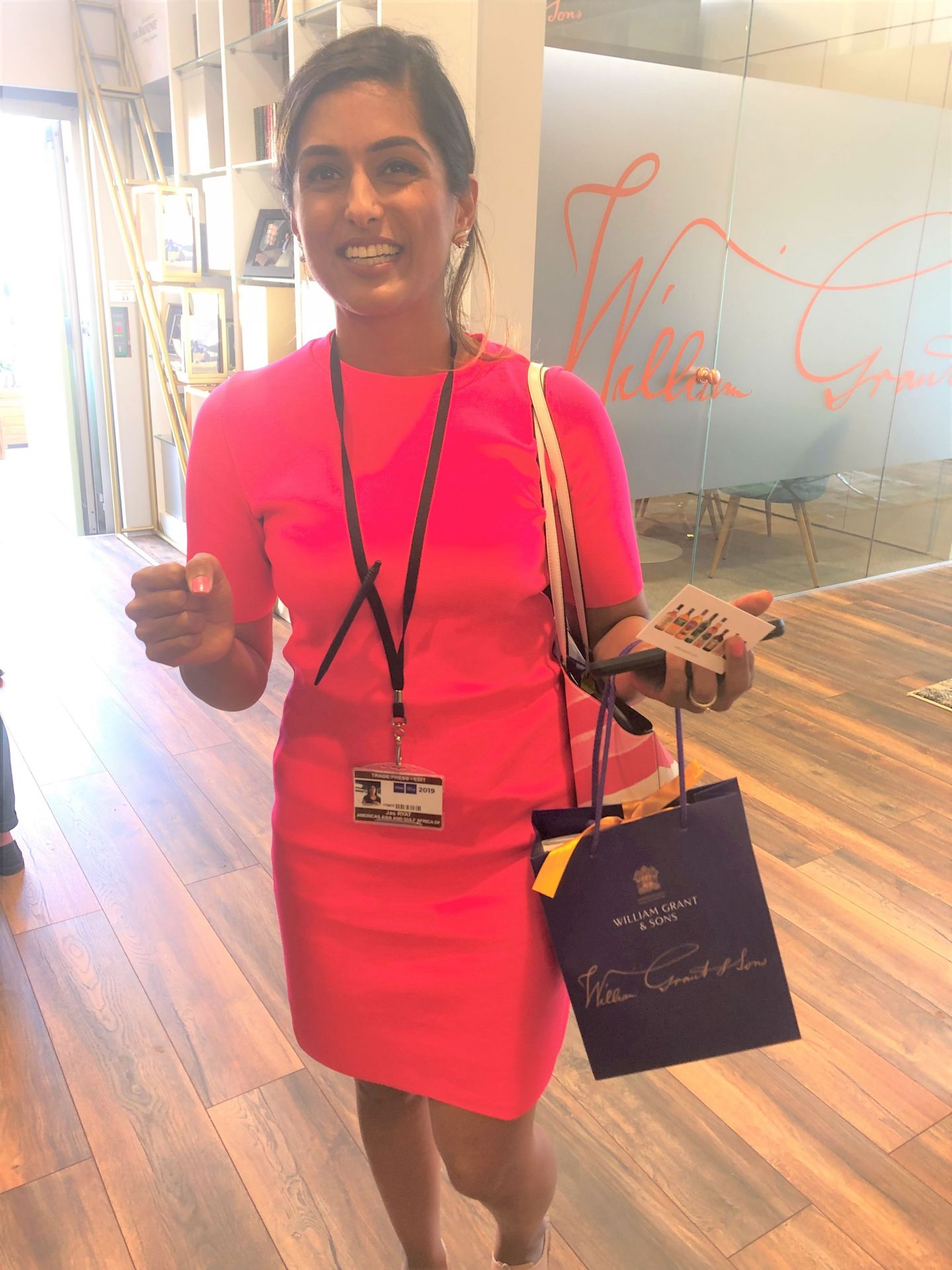 Now that is what you call a Ryat of pink. As in Jas Ryat, Deputy Editor at Duty Free & Travel Retailing Magazine, who shows her vibrant support for the Breast Cancer Awareness cause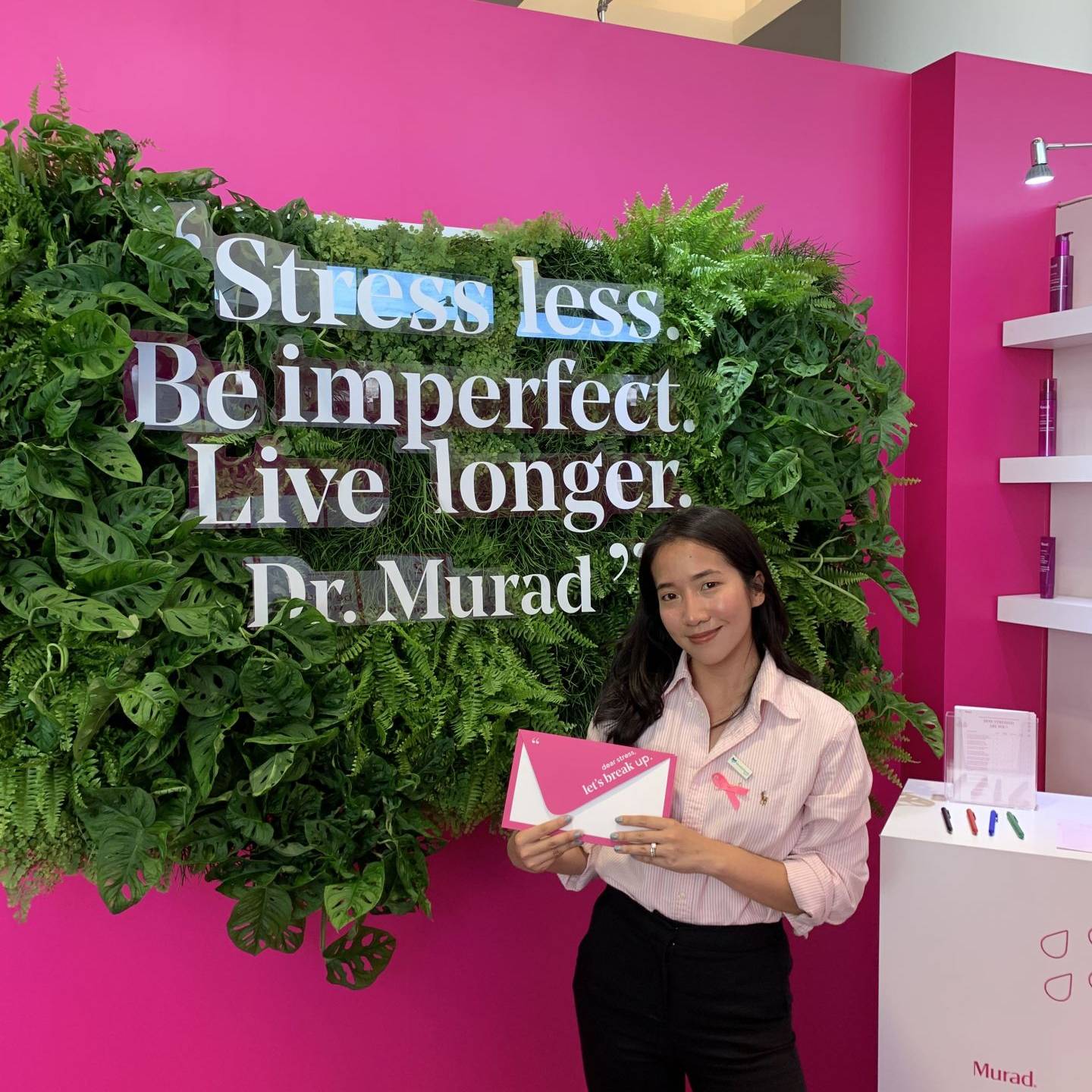 The Moodie Davitt Report's Fashion, Beauty & Social Media Editor Hannah Tan-Gillies admires the striking Murad stand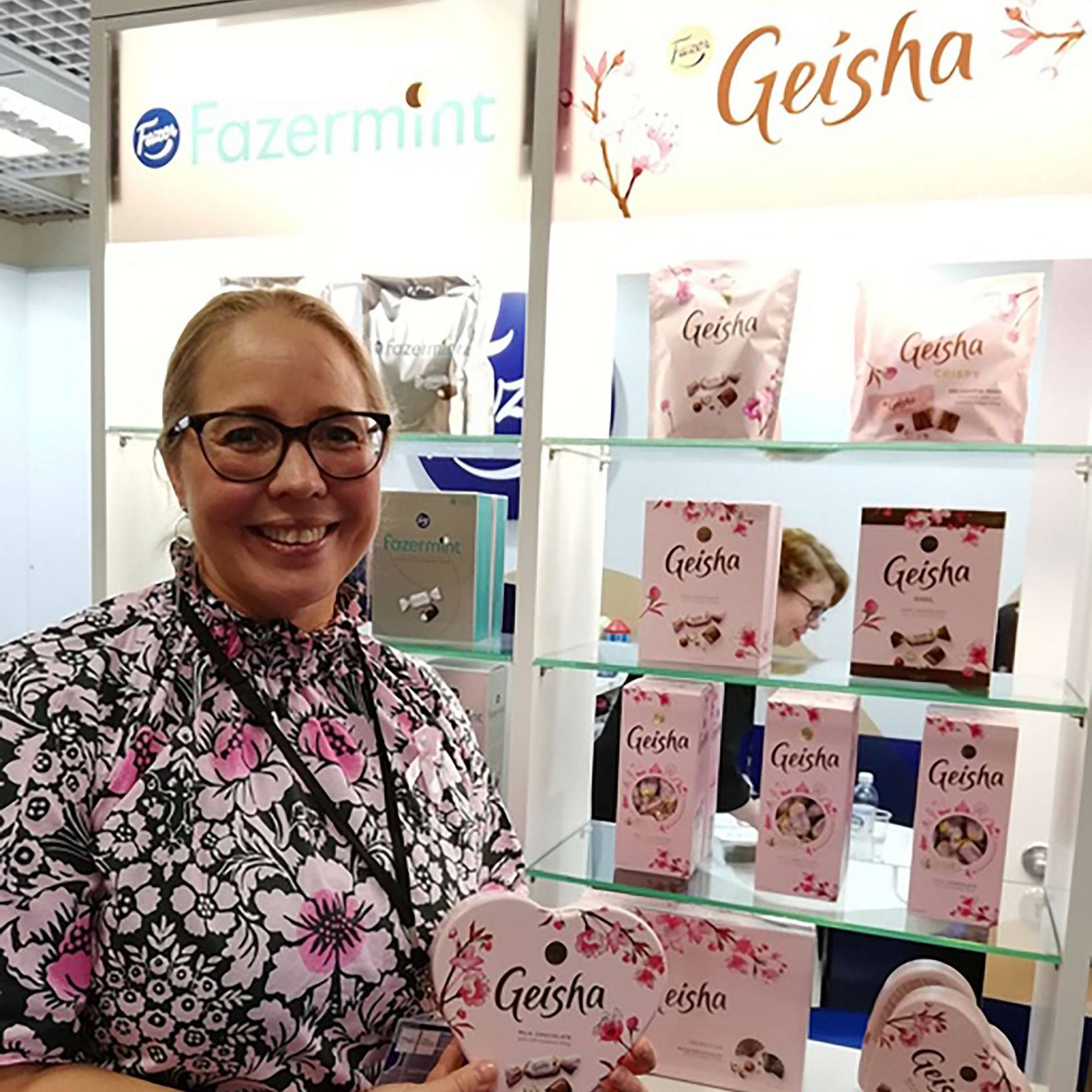 Fazer Senior Marketing Manager Kirsi Nordberg was an avid supporter of #thinkpinkTR throughout the Cannes event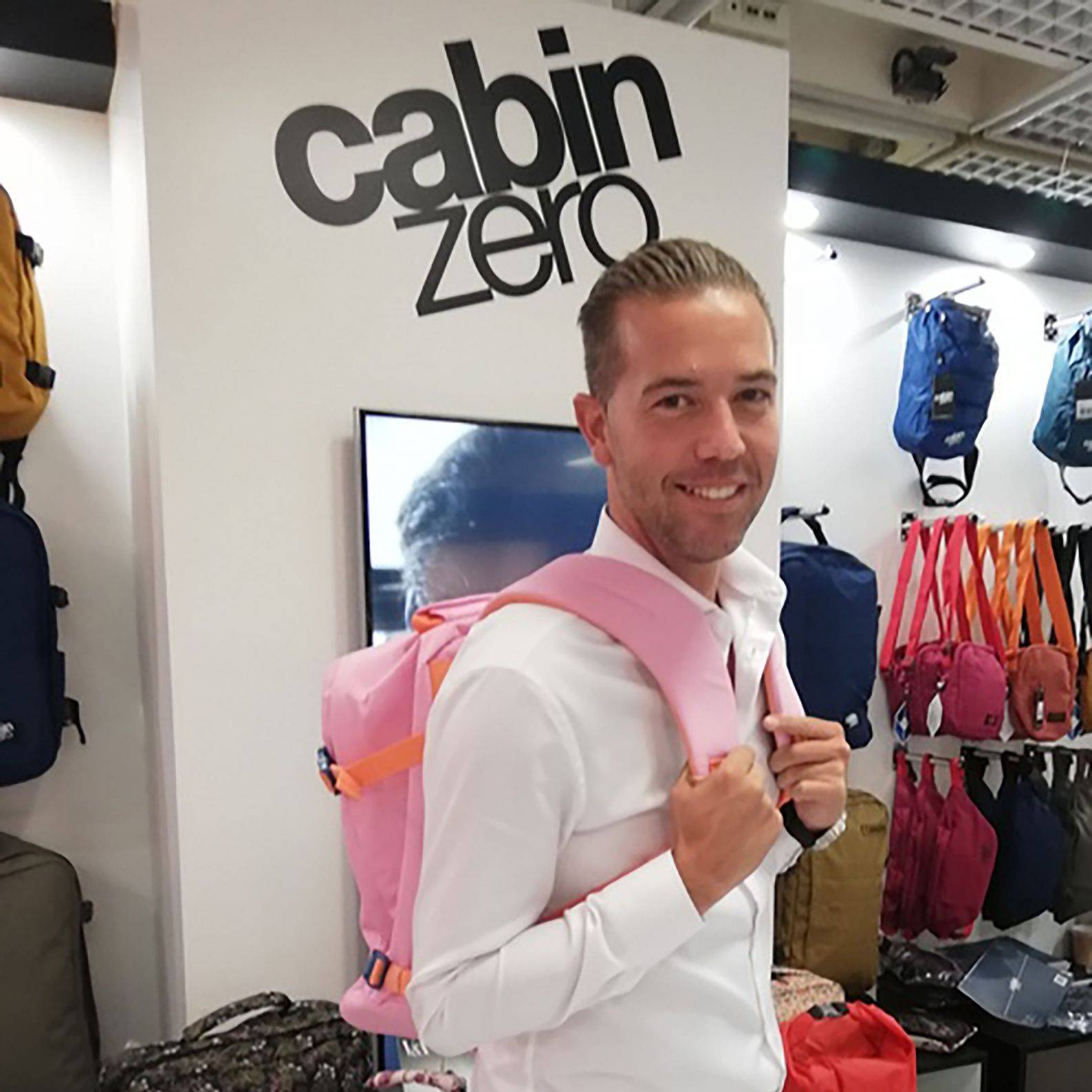 Backing the pink campaign: Cabin Zero Sales Director Global Travel Retail Denz Van Der List was quick to support the initiative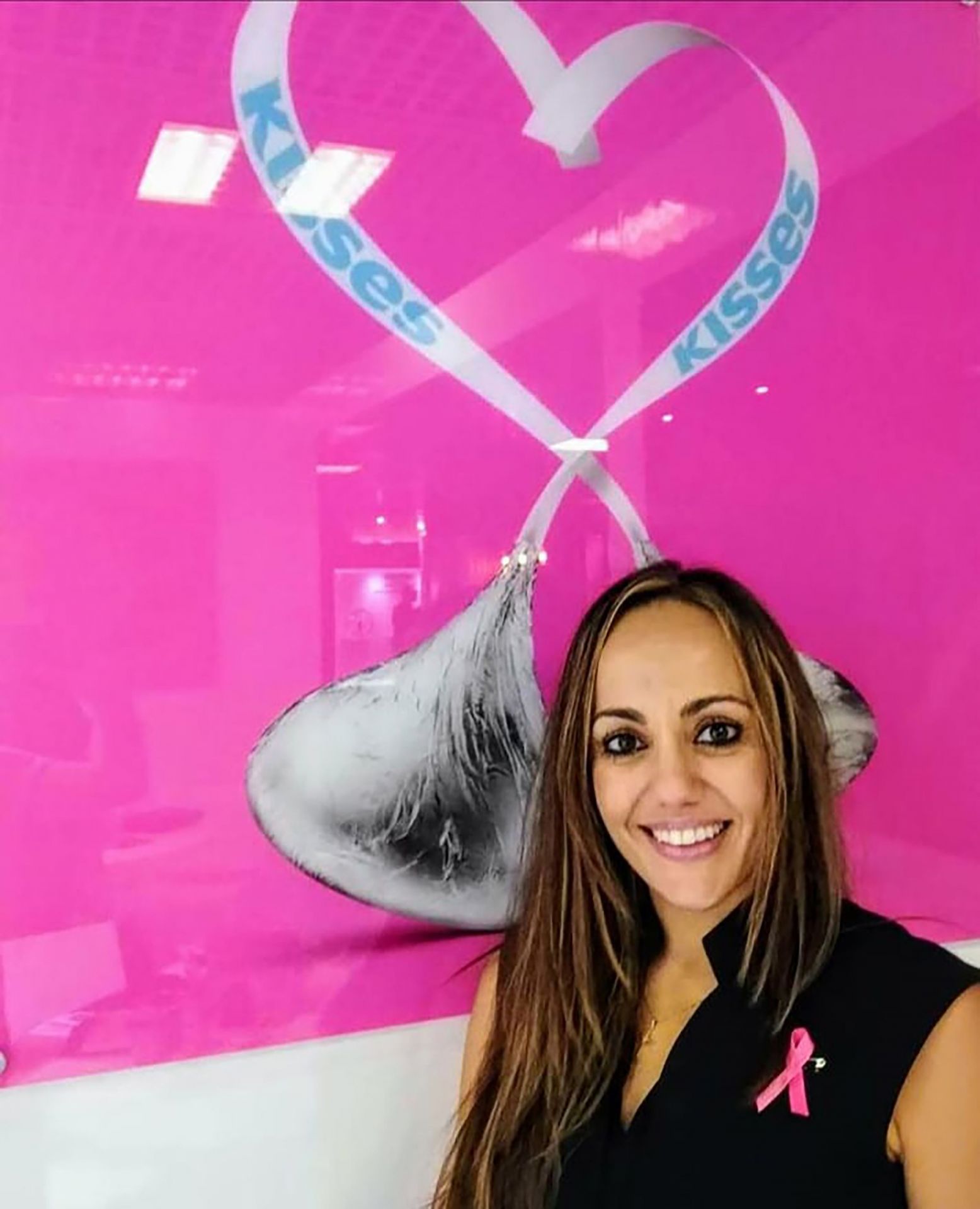 #thinkpinkTR Kisses from The Hershey Company Global Team Lead Customer Marketing Nunzia (Nancy) Amato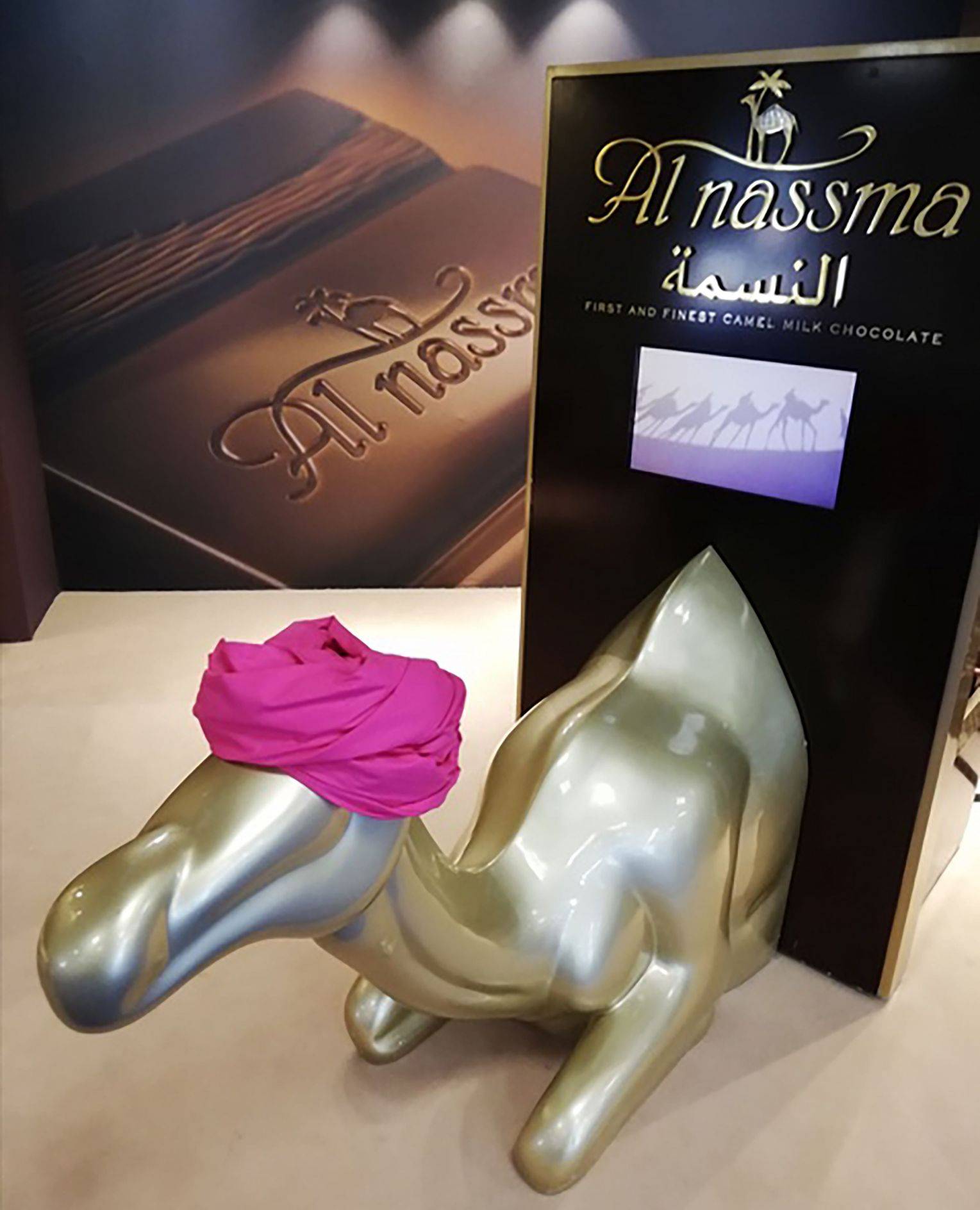 Over the hump: Al Nassma's stand-out golden camel showed its support for #thinkpinkTR

The Moodie Davitt eZine
Issue 269 | 15 October 2019
The Moodie Davitt eZine is published 20 times per year by The Moodie Davitt Report (Moodie International Ltd).

© All material is copyright and cannot be reproduced without the permission of the Publisher.
To find out more visit www.moodiedavittreport.com and to subscribe, please e-mail sinead@moodiedavittreport.com