---
Shanghai Tang: 'Designing through the Chinese lens'
Shanghai Tang CEO Maurizio De Gasperis and Global Retail General Manager Elisabetta Bazzini talk to

Hannah Tan-Gillies

about the brand's special connection with Chinese travellers and its grand ambitions for travel retail
When he founded Shanghai Tang in 1994, Sir David Tang looked to the vibrancy of the Shanghai Bund in the 1930s for inspiration. It proved to be a winning formula.
The brand sought to capture the wonder and exoticism of that bygone era through a range of colourful and luxurious fashion items and accessories. The brand would soon become synonymous with Chinese luxury and flair, offering impeccable craftsmanship served with a dash of humour and irreverence. Indeed this irreverence can be felt in any Shanghai Tang product, whether that be through luxurious silk pyjamas, jewel-toned cashmere cardigans, precious lacquer boxes or the Ginger Flower home fragrance.
Described by Jing Daily as "the poster child" of Chinese luxury fashion houses, Shanghai Tang was acquired by Chinese private equity firm Lunar Capital in December 2018. The deal came just one year after luxury powerhouse Richemont Group (which had acquired Tang's controlling interest in 1998) sold the brand to the Chairman of the Italian clothing manufacturer A. Moda, Alessandro Bastagli, and the Hong Kong private equity firm Cassia Investments.
This year, Shanghai Tang celebrates its 25th anniversary – ushering in a new era, including an accelerated travel retail expansion. The brand's flagship store at Hong Kong International Airport remains a solid benchmark for its grand ambitions in the channel, with the wider Asia Pacific region remaining a key priority. A new store opened in Shanghai Pudong Airport in September, soon to be followed by another in Yangon International Airport in Myanmar this October.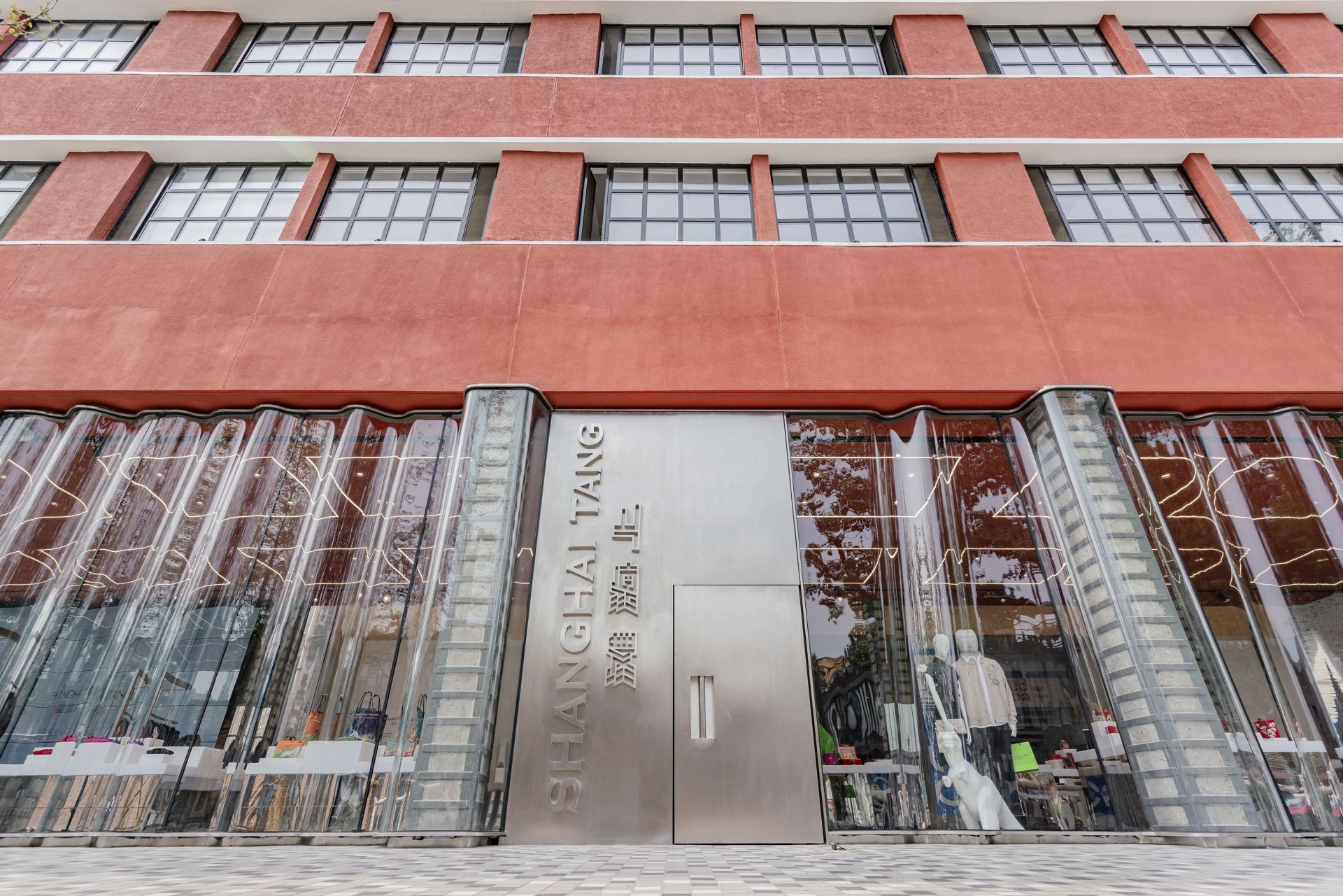 A multi-sensorial retail experience: Shanghai Tan's UCCA Concept store combines sight, sound, scent and touch to create an elevated shopping experience
The Moodie Davitt Report:

How important is travel retail to your business today and what are your biggest ambitions in the channel for 2019?
Shanghai Tang: Our Hong Kong International Airport boutique is the flagship of our travel retail business and is currently one of the best performing stores across the region. This month (September), we are also opening a second store in Shanghai Pudong Airport's International terminal, establishing a further position in the vibrant commercial hub of Shanghai, as well as in the Yangon International Airport in Myanmar in October.
In the past months, we have been focusing our energy into building a travel retail-friendly product assortment and we are now confident in pursuing rapid expansion in this important channel.
"We are recognised internationally for our authentic craftsmanship, unique designs served with a dash of humour, irreverence, and disruptive edge."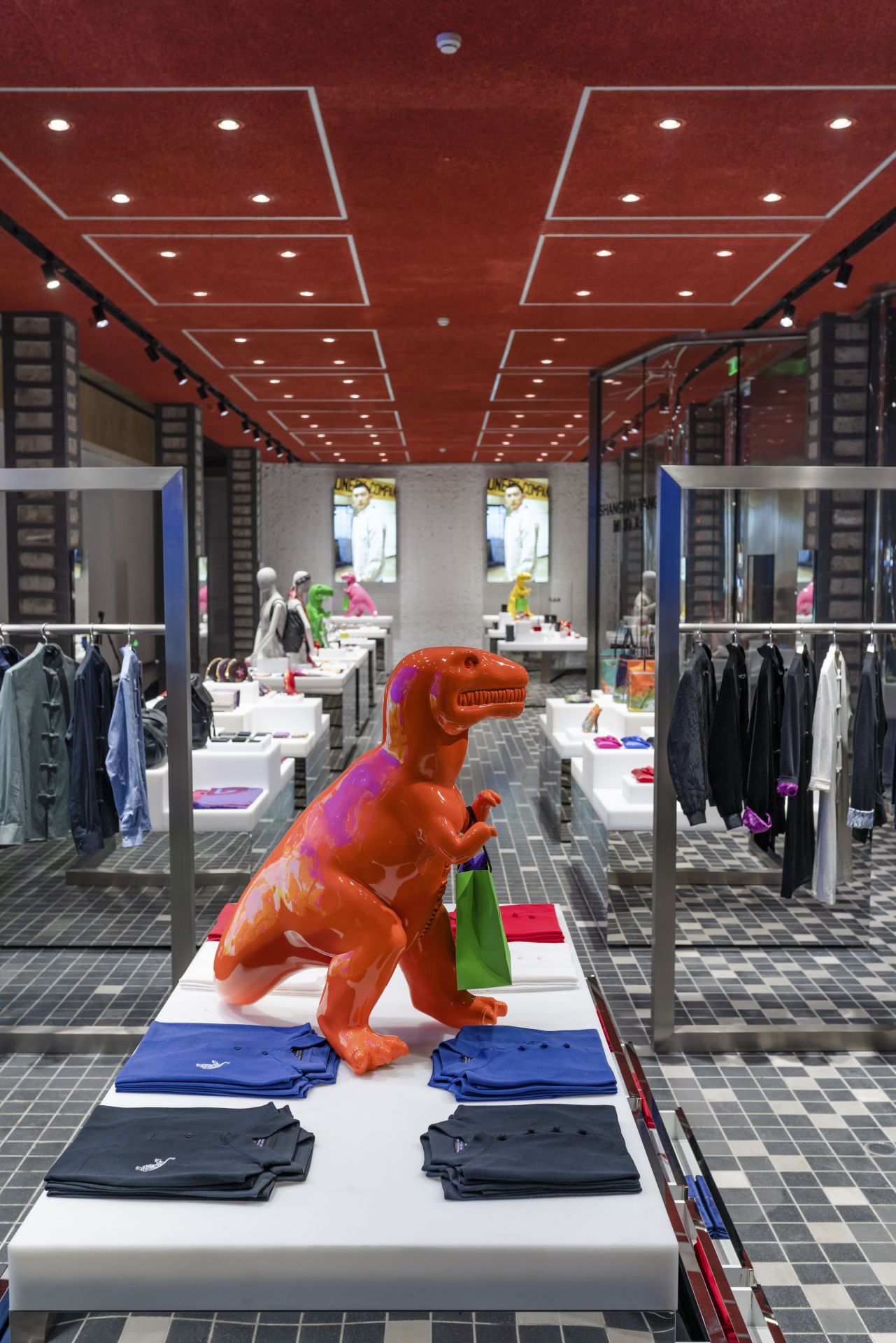 What are the biggest challenges and opportunities for the fashion category in travel retail?
One of the biggest challenges in travel retail is the speed of the business and its dynamic consumer habits. Clients are very informed and digitally connected, so they have very high expectations in terms of product offering and service levels.
The biggest opportunity we see today is the booming growth of the travel industry. Along with this comes a huge increase in traffic and experiential consumption. This is amplified for Shanghai Tang, given our strong position as a gifting brand thanks to our iconic collections and the "discovery" effect of the Shanghai Tang lifestyle.
Tell us more about Shanghai Tang's heritage and how it differentiates you from your competitors.
We are a pioneering 'Created by Chinese' luxury brand. We are recognised internationally for our authentic craftsmanship, unique designs served with a dash of humour, irreverence, and disruptive edge.
Our brand was founded in 1994 by Sir David Tang, who was inspired by the glamour and glory of the Shanghai Bund in the 1930s. This was a vibrant era during which this renowned entertainment playground was the melting pot for culture, fashion, architecture, commerce and art.
We think our unique proposition lies in our iconic products, such as the celebrated Tang velvet jackets, cashmere cardigans with silk lining, silk pyjamas, knot clutches, scarves, foulards, Chinese gemstone jewellery, lacquer boxes, and the signature Ginger Flower home fragrance.
What is coming up in terms of pop-ups, promotions and activations?
We have designed an innovative pop-up concept, which is. flexible to adapt to a variety of spaces and different types of product assortments, in order to serve various functions and consumer profiles.
What does a great Trinity partnership look like for Shanghai Tang?
We always seek to work with partners that understand our core values and DNA to deliver a consistent branding message across all channels and offer a memorable retail experience. It is crucial for us to keep an open and transparent dialogue with our partners.
What are your big priorities for the year ahead?
In terms of product, we have several new launches in the pipeline that we are very excited to see coming to life. We are also developing new packaging exclusively for this channel, and launching new sunglasses, kidswear, shoes, functional travel bags, travel sets, blankets and pyjamas.
This year at TFWA Cannes we are presenting our new travel retail store concept, which has been carefully designed by our Creative Director and Store Planning Team.
Finally, we are also celebrating our silver jubilee this year and offering capsule collections linked to our collaborations with world-famous artists.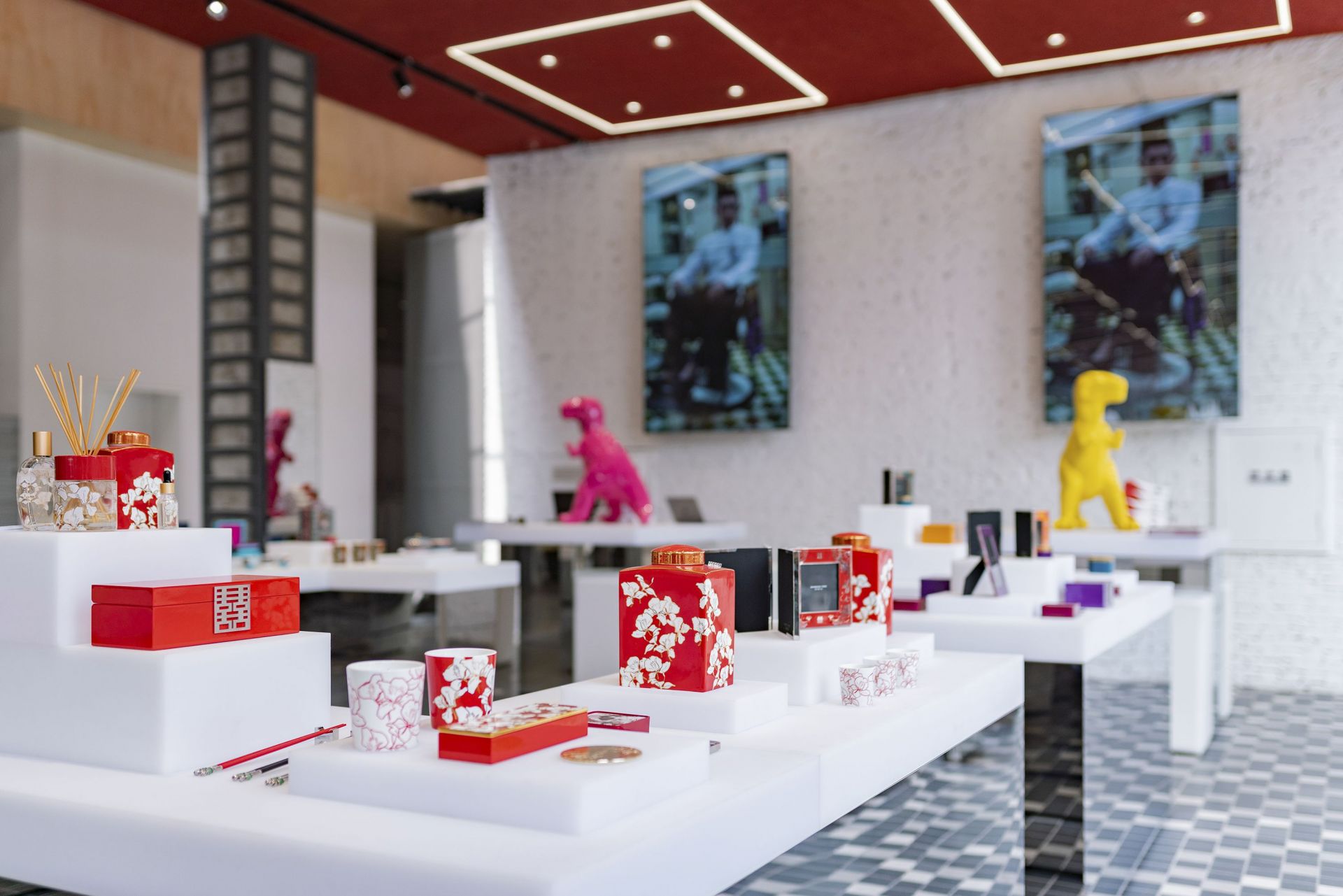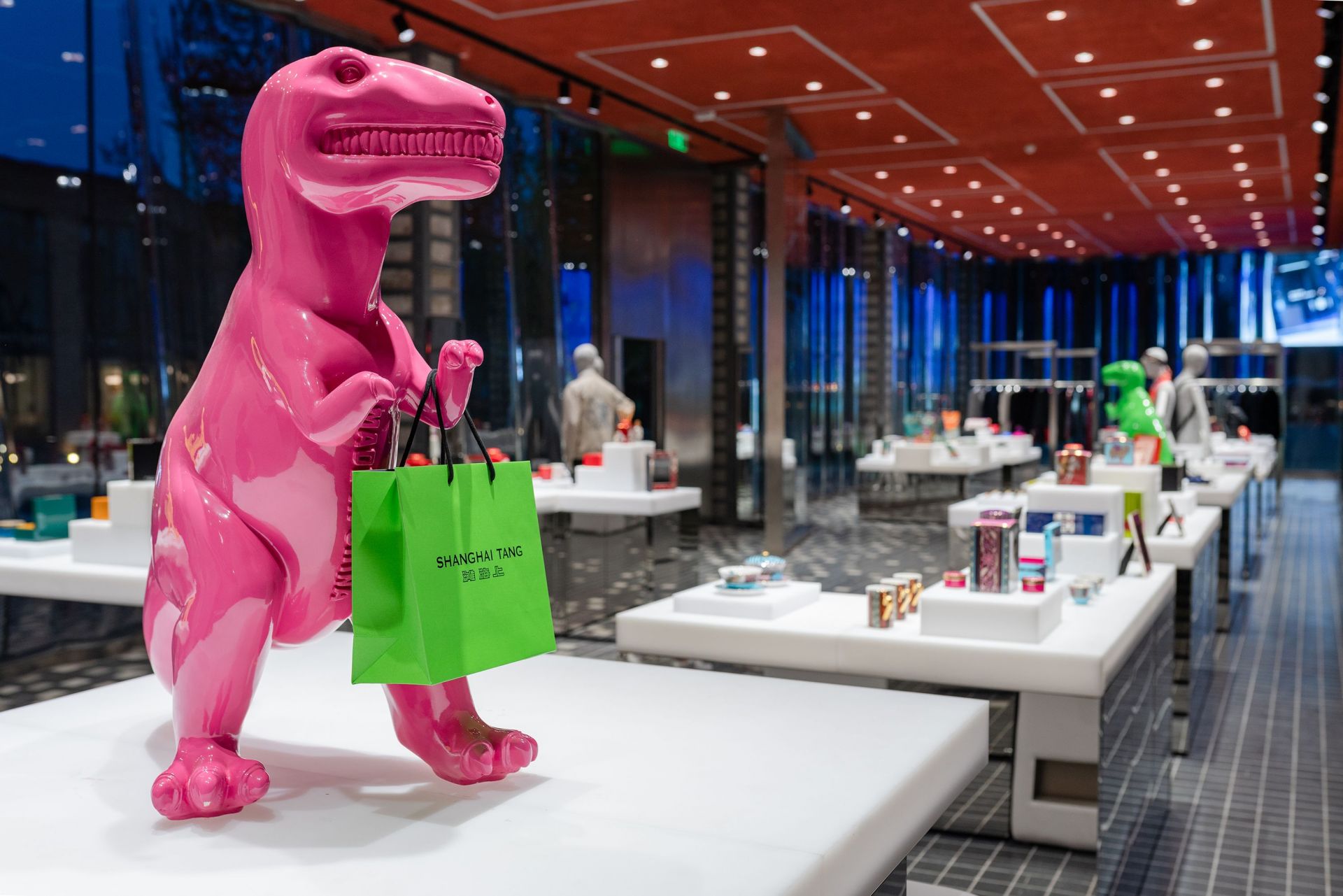 Could you expand on Shanghai Tang's 'Made by Chinese' philosophy? How does this translate to the way you approach travel retail, especially in an age dominated by Chinese travel?
As a proud 'Created by Chinese' brand, we draw inspiration and design references from Chinese heritage and traditions that customers can always distinguish in our products. We design "through a Chinese lens" and prioritise a classic Chinese silhouette with an innovative, contemporary twist.
We develop products with a focus on functionality and details that complement a modern lifestyle. With this authentic view, we are also able to appeal to an international audience, that sees the brand as exotic and very appealing.
How important is 'experience marketing' to increasing conversion in the fashion category?
We incorporate digital elements in-store which link to the brand's digital content, thus bridging our online and offline platforms, creating an omnichannel presence. One such example is the use of QR codes in-store to direct customers to our official digital channels, international and Chinese social media, newly renovated website and marketing campaigns. We place a lot of emphasis on our digital content — all of our storytelling is now digitised.

The Silver Jubilee Collection is a prime example of the brand's 'Created by Chinese' aesthetic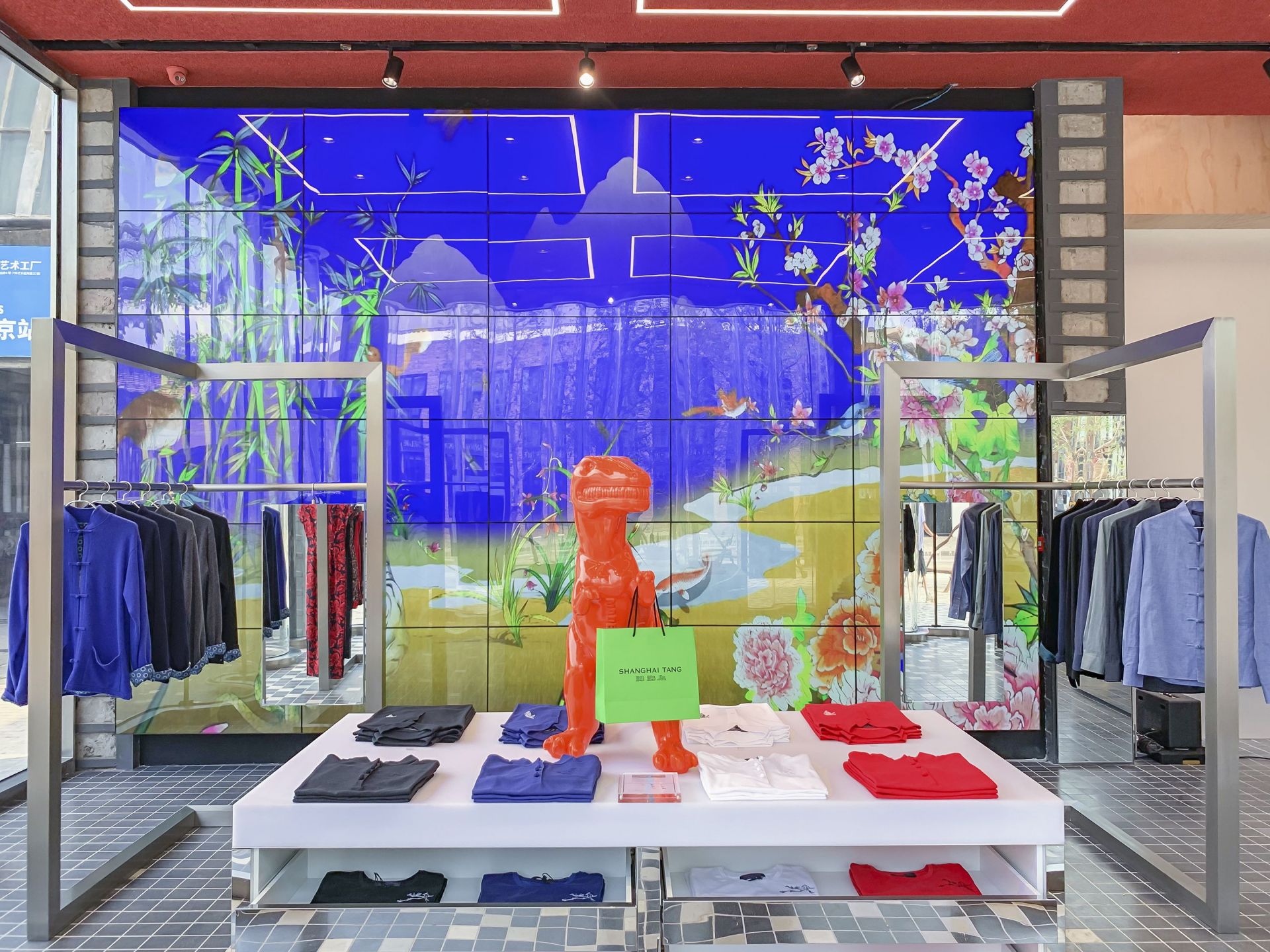 Shanghai Tang's UCCA store features a huge digital screen that brings its latest collections to life
Shanghai Tang offers a 'multi-sensory shopping experience' through the use of luxury fabrics and distinctive exotic ginger flower fragrance in-store. How are you incorporating multi-sensory elements like this into travel retail?
At Shanghai Tang, we incorporate multi-sensory elements to leverage consumers' experience through music, visuals and scents throughout our stores. We also pay extra attention to use the highest quality materials in our stores and in our collections, always keeping in mind comfort and practicality in everything we do. To quote our founder Sir David Tang, "There's confidence in the realisation that luxury is comfort."

The Moodie Davitt eZine
Issue 269 | 15 October 2019
The Moodie Davitt eZine is published 20 times per year by The Moodie Davitt Report (Moodie International Ltd).

© All material is copyright and cannot be reproduced without the permission of the Publisher.
To find out more visit www.moodiedavittreport.com and to subscribe, please e-mail sinead@moodiedavittreport.com