Social butterfly Burnique Glinton makes friends near and far through her genuine interactions with customers, and sees many exciting times ahead.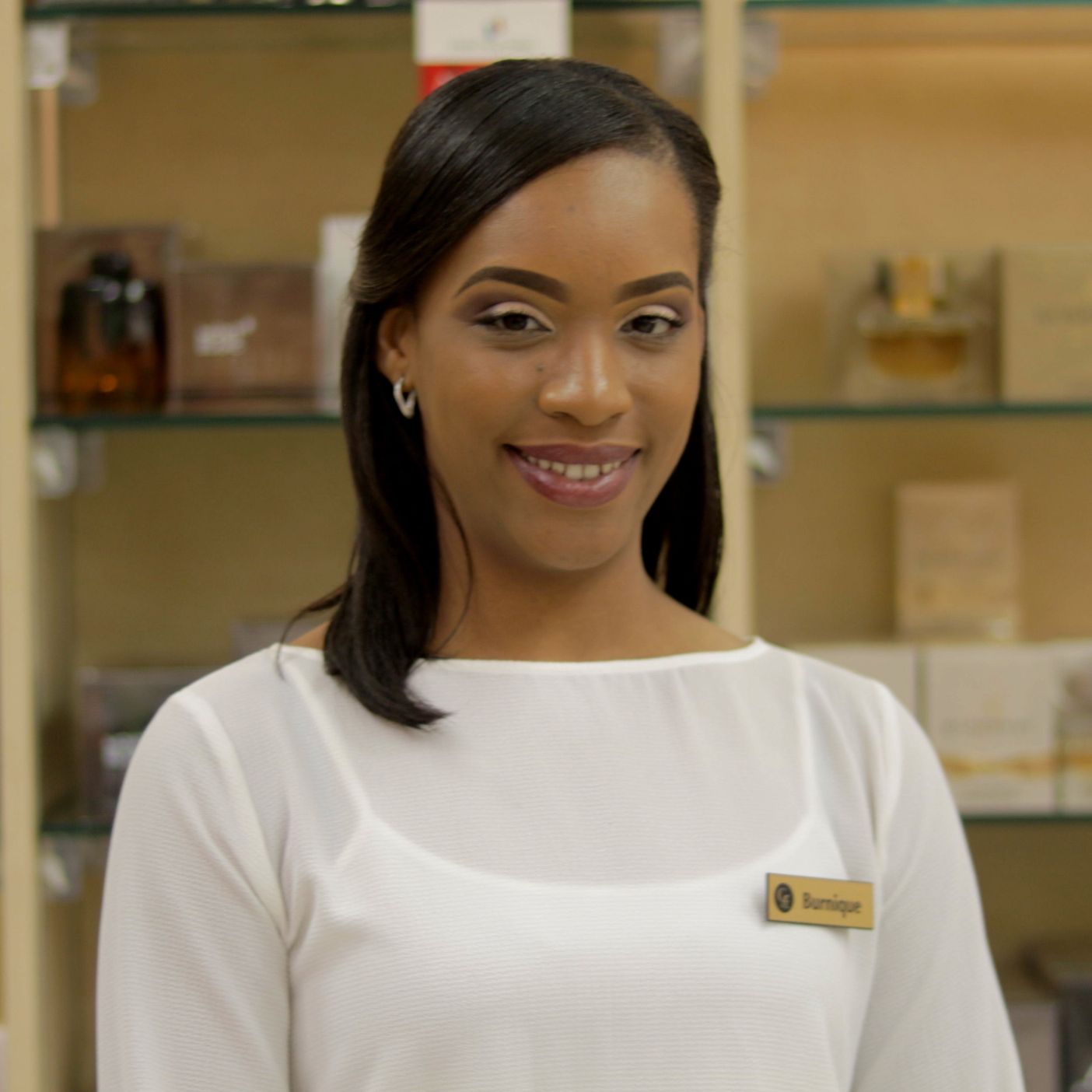 Employee: Burnique Glinton
Role: Sales associate/marketing assistant
Employer: City Associated Enterprises (Oasis Port Lucaya store)
Employer's comments: Burnique is an enthusiastic young lady who brings life to every situation that she's presented with. She is not average or run of the mill. You can place her into any work environment and she performs to her maximum. She has great office skills and is right at home helping customers make the right choice in choosing a fragrance when working out of our Parfum De Paris store, or helping customers choose suntan lotion when working out of our Oasis pharmacy store.
Burnique has proven to be reliable and responsible at all times, volunteering to take on additional shifts for employees who were unable to work. Her conduct led to her being recognised with the 'Most Improved Employee for 2018' award.
Her diligence and consistency are unquestionable, and this is especially noteworthy given that she is one of the younger workers and more junior employees in the company. She is never afraid of a challenge and is willing to go the extra mile to get the job done. It is with great pleasure that we nominate Burnique.
Burnique's comments: "Most sales associates would tell you that they love their job because they love helping others and meeting new people. For me, it is a little bit more than just that. Although I am passionate about helping others and meeting new people, I also love to see every customer who walks through our doors, at any store location, as a reflection of myself had it been me on vacation.
"I treat each and every customer as I would like to be treated if I were to walk into any business establishment. My interactions with most customers are exciting, often with hilarious conversations. In this way I make friends near and far. They always get the most genuine side of me: no acting, just me being the social butterfly that I am.
"I continue to see growth within myself as I work toward making even greater strides in this company. Whether it's being an exceptional sales associate with outstanding customer service skills, or even sitting behind a desk working to the best of my ability, I truly believe that this is only just the start of what is to come for me here with this company."
The employee's job title and length of service with your company
A short description of what makes the person exceptional
A quote or comment from them (optional) on their approach to customer service
A picture of the employee (preferably in a work environment) as a separate file

The Moodie Davitt eZine
Issue 269 | 15 October 2019
The Moodie Davitt eZine is published 20 times per year by The Moodie Davitt Report (Moodie International Ltd).
© All material is copyright and cannot be reproduced without the permission of the Publisher.
To find out more visit www.moodiedavittreport.com and to subscribe, please e-mail sinead@moodiedavittreport.com