---
"Take a little
tour of Dresden"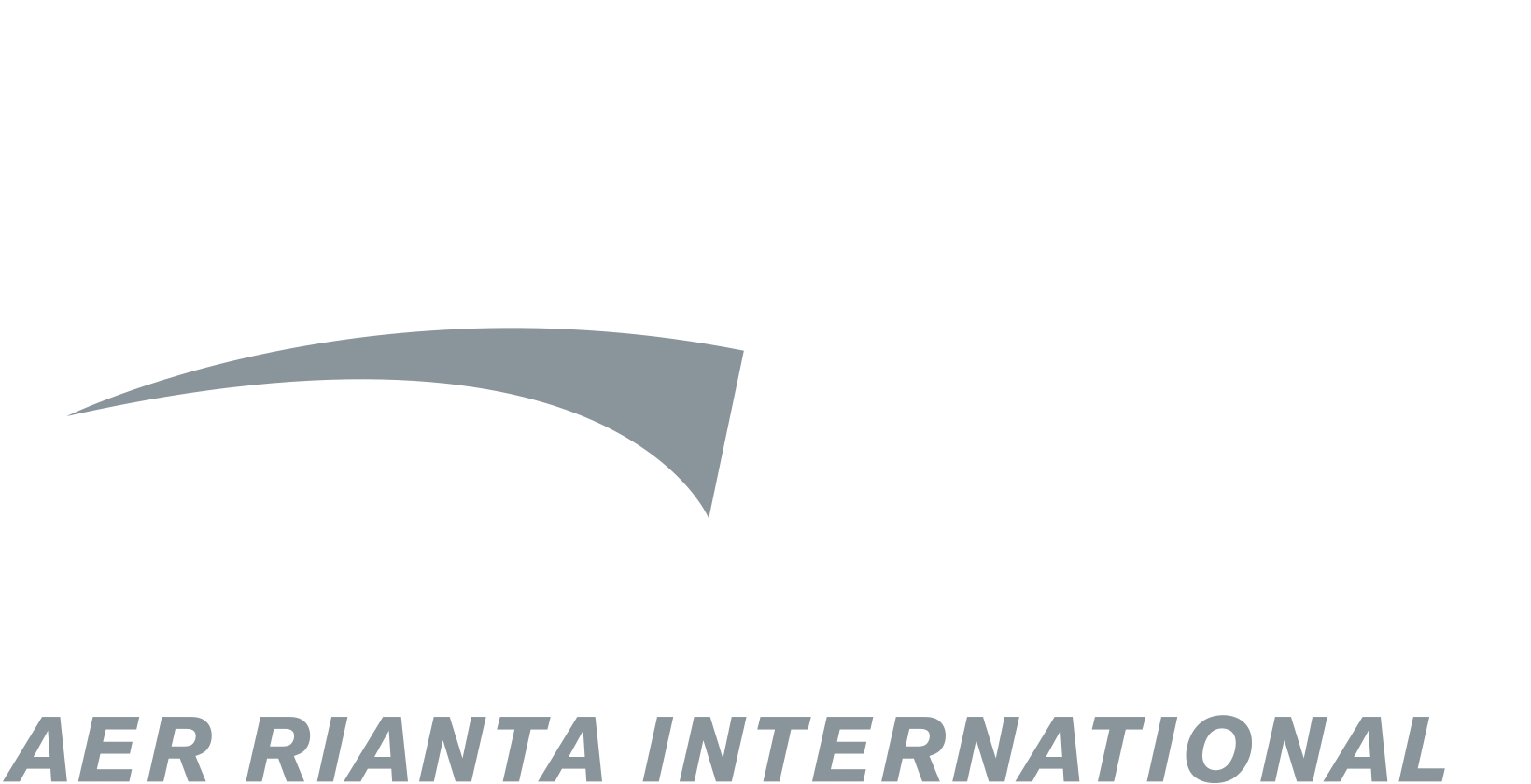 BERetail recently opened its new beDUTYfree travel retail concept at Dresden Airport, evoking the city and region in its design and the Saxony-themed offer.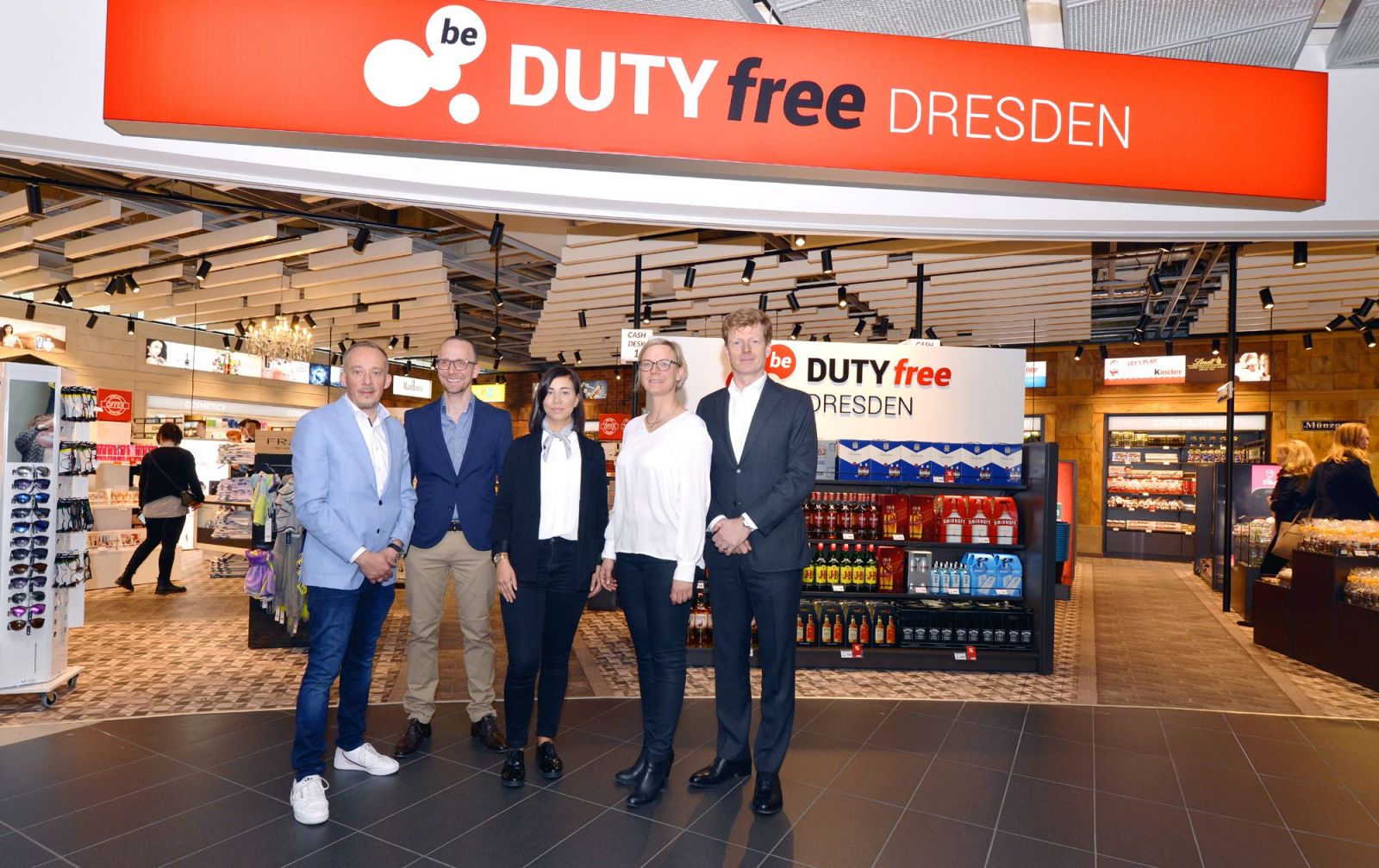 At the official store launch were (left to right): BERetail Managing Director Martin Enk-Pieper, BERetail Partner Frank Pieper, BERetail Beauty Consultant Lizzy Kubik, Dresden Airport Head of Non-Aviation Katrin Lässig, and Dresden Airport CEO Götz Ahmelmann.
Take a walk through BERetail's new beDUTYfree travel retail concept at Dresden Airport, and you might feel like you are "taking a little tour of Dresden's beautiful old town".
The store design reflects elements of Dresden's architecture through stone, wood and metal. It has a paving-stone-look floor, a theatre square and a Neumarkt "as well as many other lovingly designed details", according to Götz Ahmelmann, CEO of Mitteldeutsche Flughafen and CEO of Dresden and Leipzig/Halle Airports.
Complementing the look and feel of the 300sq m store is a range of regional and local products, including a strong assortment of destination merchandise.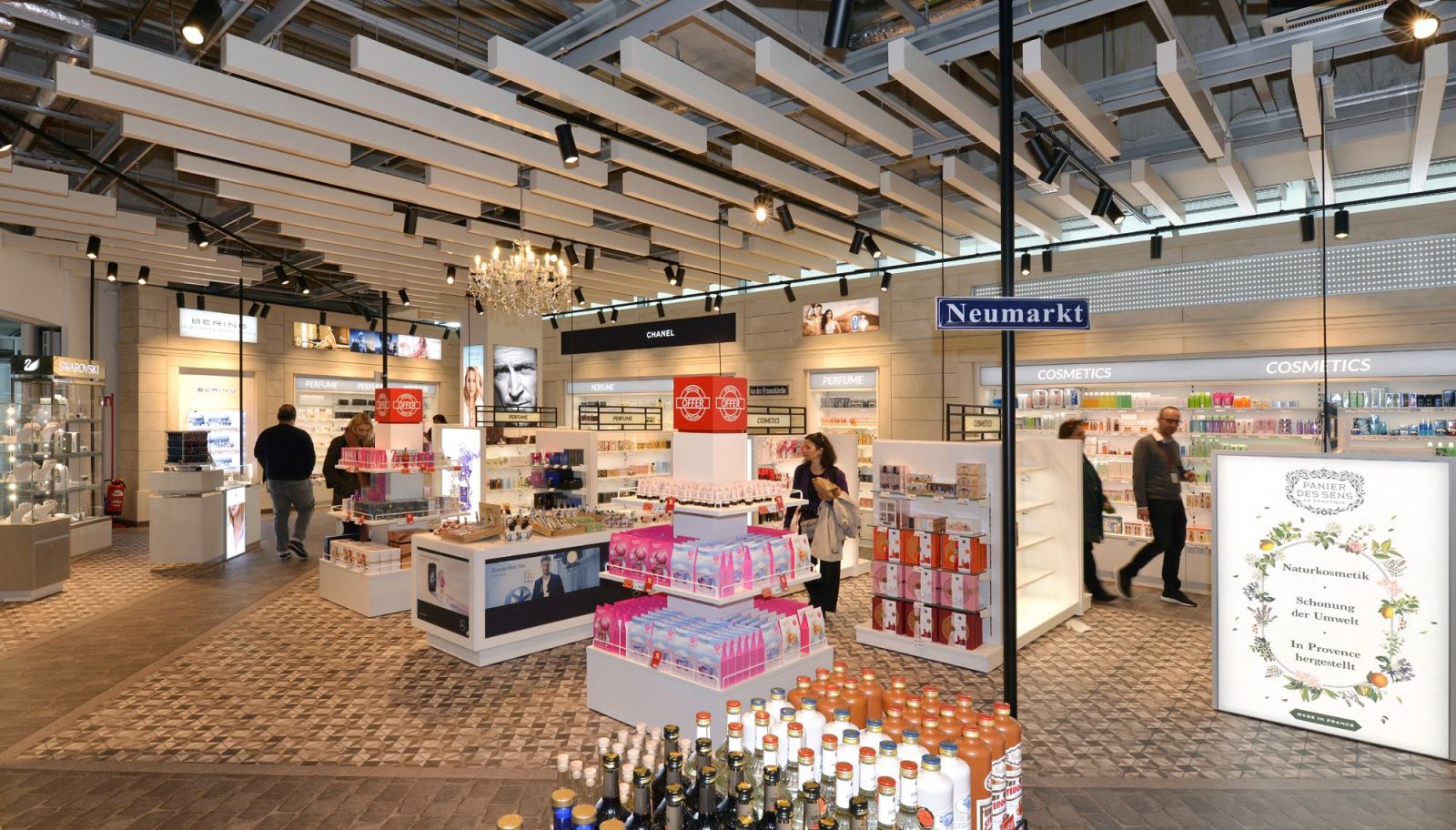 The colourful new store aims to strike a chord with travellers to Dresden, with a design and offer that evokes the city. (All photos: Flughafen Dresden GmbH, Michael Weimer.)
The store's guiding theme is 'Saxony. Future through origin'. BERetail Partner Frank Pieper told The Moodie Davitt Report in February that it was important for German and regional brands to be given a lot of space. For example, the share of German brands in the confectionery segment is about 80%.
"It is important to us to give a stage to manufacturers that are less well known nationally and internationally because they position themselves in a local niche," said Pieper. "This also makes sense for us, because the products we offer are not available at all airports."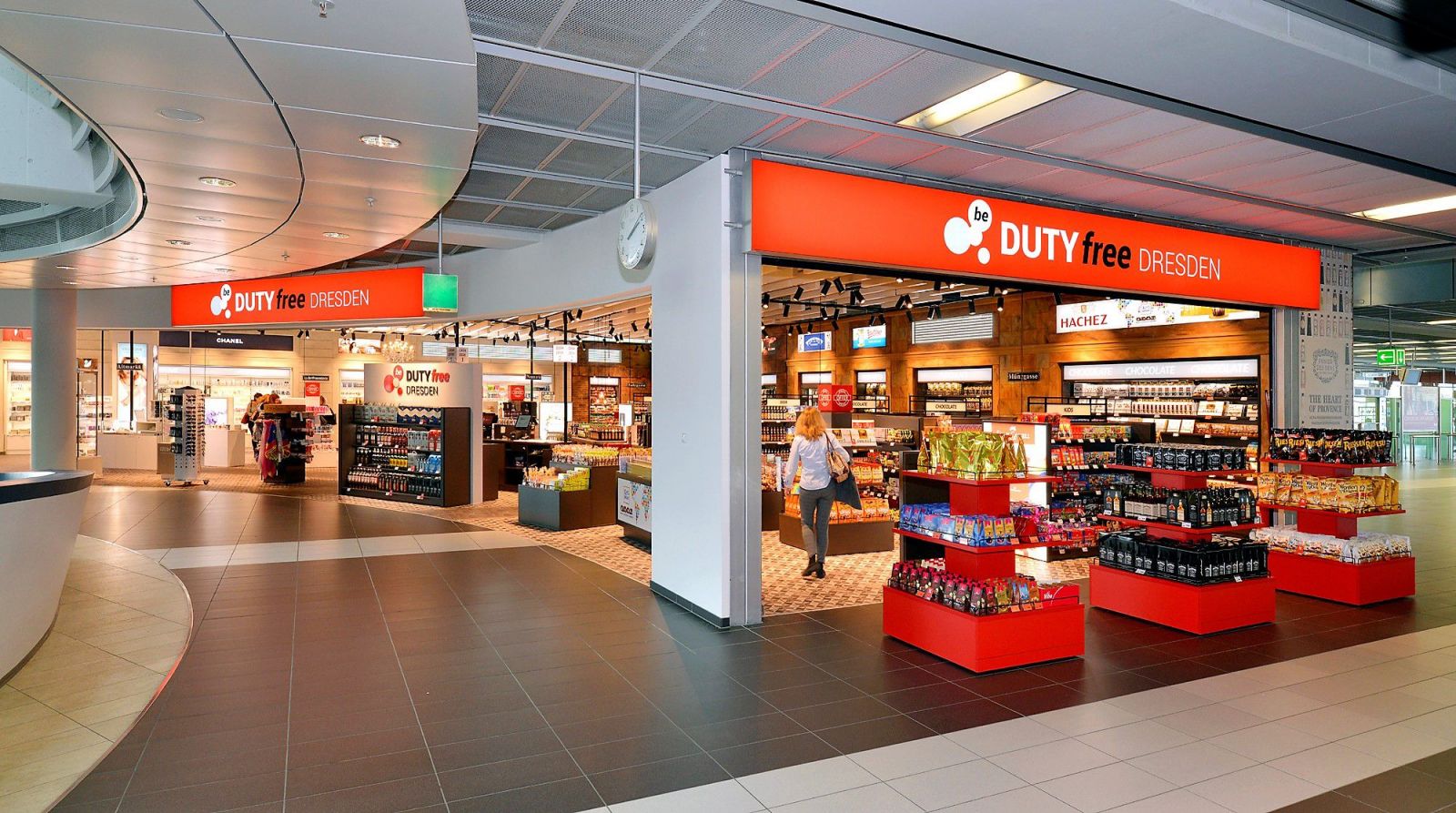 "The attractive international and regional product range as well as the moderate price positioning are convincing," says BERetail Managing Partner Martin Enk-Pieper.
The brand line-up includes 4711 Acqua Colonia, Panier des Sens and Annemarie Börlind; which Pieper described as "all fine brands with enormous regional significance". Wines from the Saxon State Winery Schloss Wackerbarth also feature along with herbal liqueur Jägermeister, whose hometown of Wolfenbüttel is in Lower Saxony.
Speaking after the official opening of the store in April, Pieper said: "Due to a clever selection of suppliers, we are absolutely competitive compared to other airports. With us, passengers can find goods that are simply fun to buy."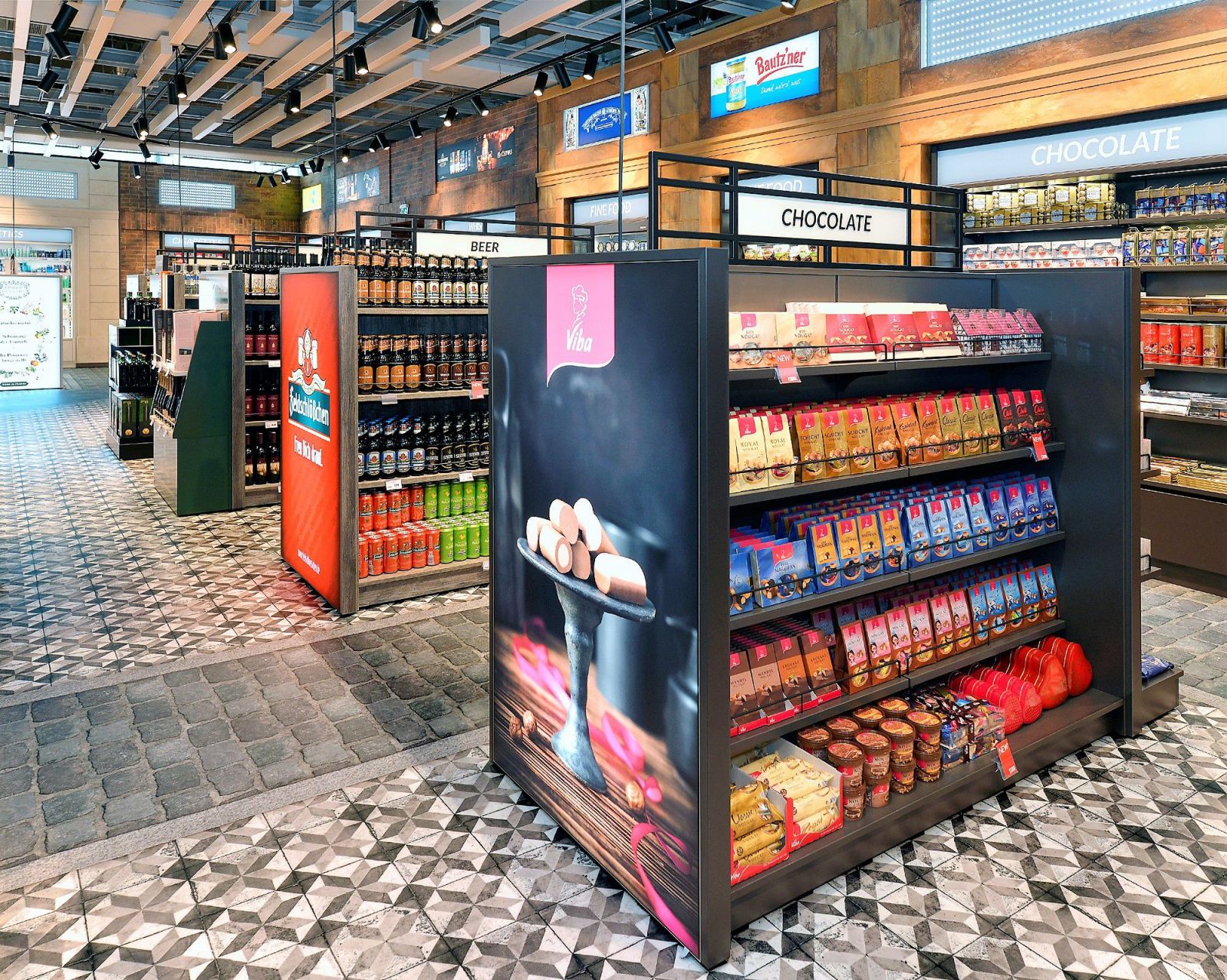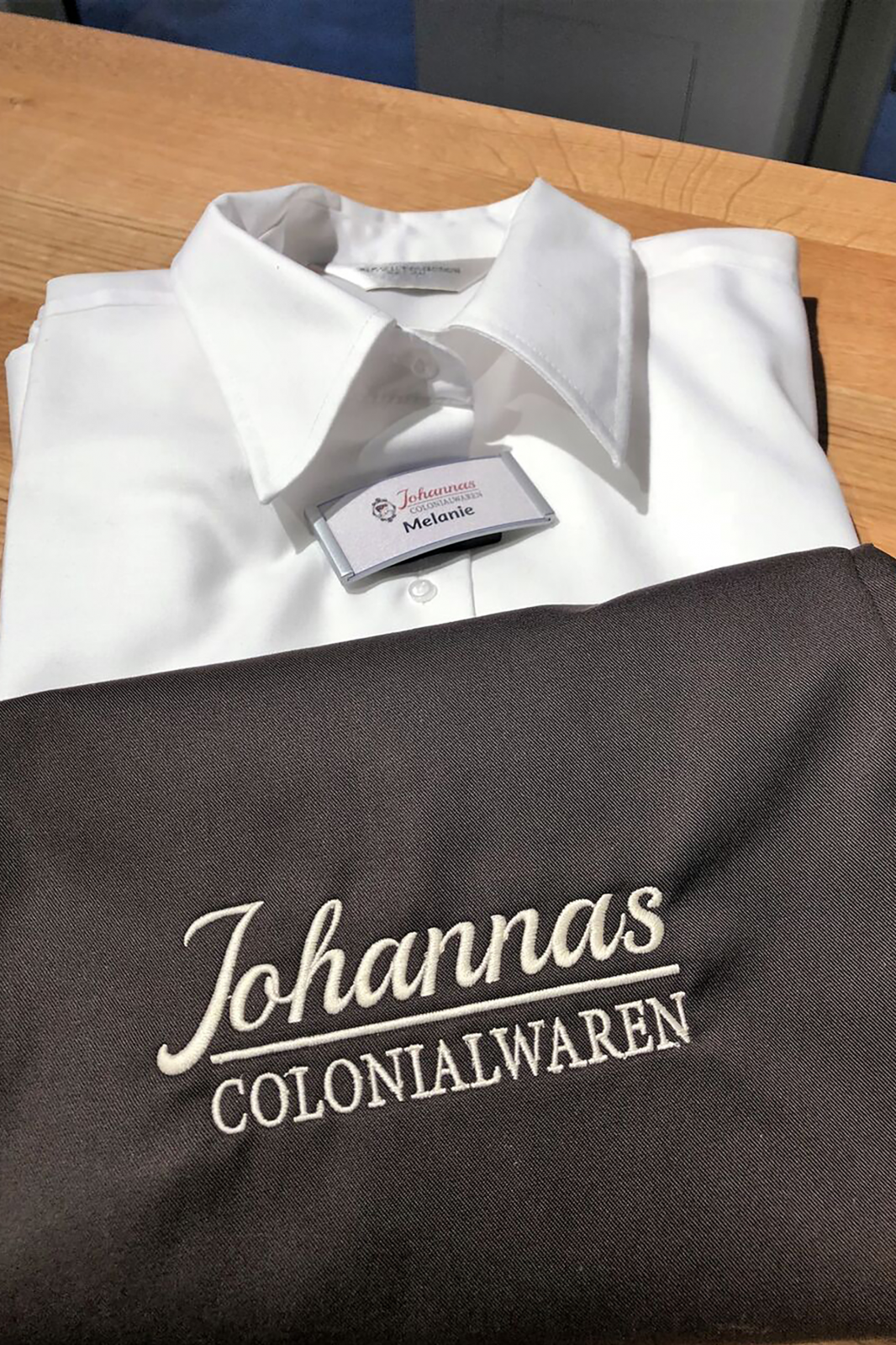 A sense of nostalgia
BERetail is targeting travel retail and F&B with its Johannas Colonialwaren concept, which first opened in Dresden's Neumarkt area, writes Colleen Morgan.
With a 'simple but good' motto, Johannas Colonialwaren can build a presence at German airports by combining retail and gastronomy to offer Sense of Place and Sense of Taste, according to the company.
The concept takes its name from Johanna Schmitt, the grandmother of BERetail Managing Director Martin Enk-Pieper.
According to BERetail Partner Frank Pieper, Johanna was born in 1918, "a time when old values were still valued and regionality was a matter of course".
Her 'simple but good' saying provided a guideline in the "hand-made, down-to-earth, honest" product range development.
"Since nostalgia is currently one of the major hot topics of our time we adapted the concept of colonial stores of the late 19th or early 20th century to modern times, with the idea of enjoying Dresden as our guiding principle," said Pieper.
The Dresden restaurant highlights local dishes such as potato pancakes from the Ore Mountains and 'Beffsteck'. Its retail line-up includes wines from Schloss Wackerbarth and freshly-ground coffee from a local roaster, along with Spreewald jams and Johannas Finest Chocolate.
Staff members wear colonial-style white blouses, black trousers and embroidered, floor-length brown aprons.
"The art is to transfer the values of the past into the future," Pieper added.
Pieper said Johannes Colonialwaren was designed with airport dining and retail in mind and aimed to offer regional goods and cuisine at a fair price-performance ratio.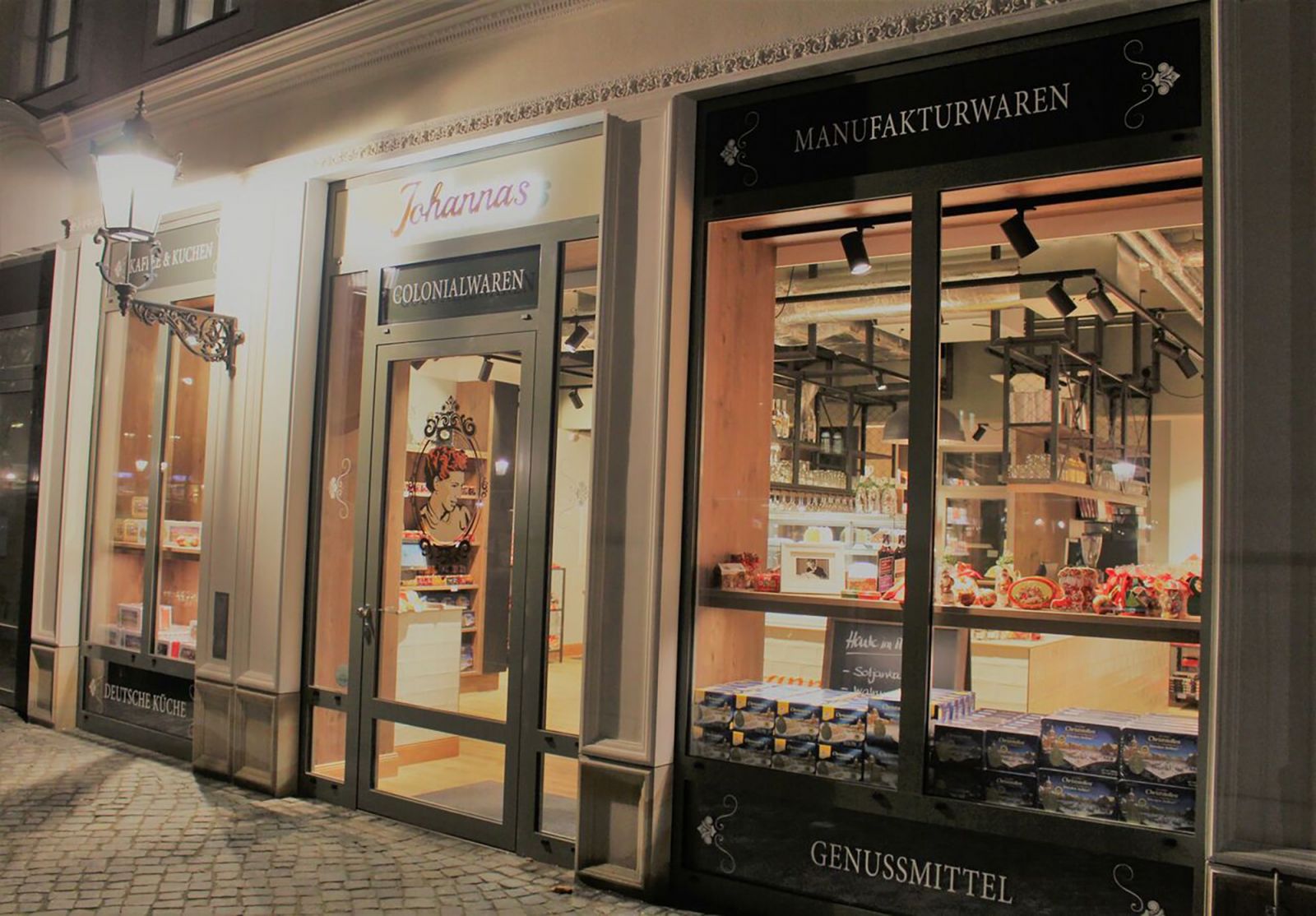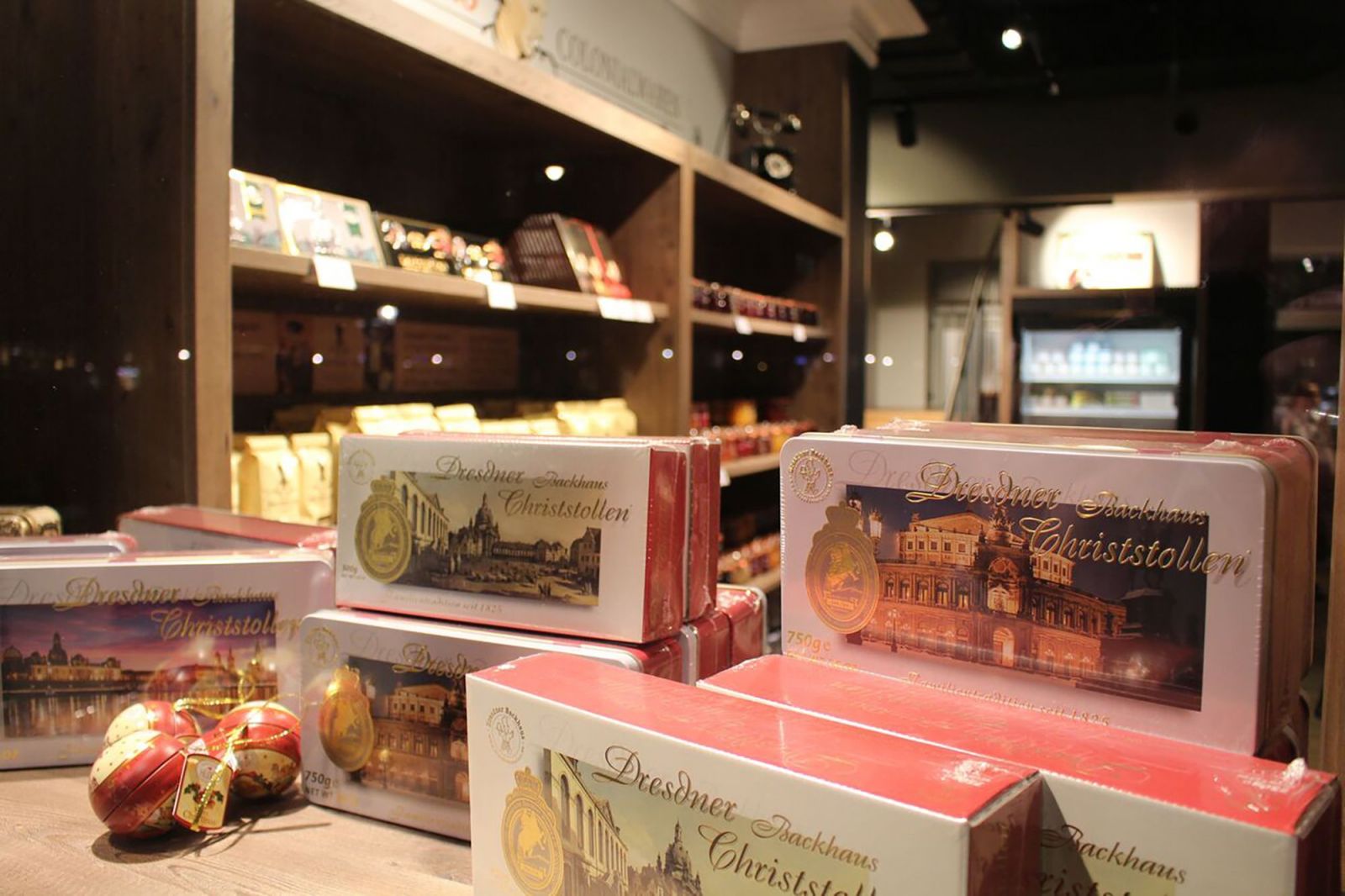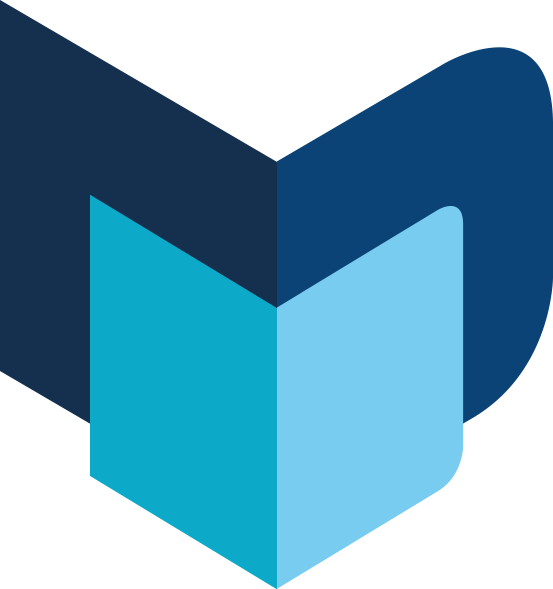 ---
The Moodie Davitt eZine | Issue 261 | 9 May 2019