---
New ideas in
confectionery
Passengers exit the Buy Paris store into a circular retail forum of standalone stores. Among them are the SDA-run My Candy Box. This is a brand new concept – which also sells Lego products and some toys – with an emphasis on customisation.
The merchandising is impactful with no repetition of confectionery brands from the main Buy Paris store. It has a La Bonbonnière sweets pick'n'mix wall, and from June a make-your-own sweets concept from Spun Candy will allow children to participate in lollipop-making.
Along the same lines, L'Atelier bar has flowing liquid chocolate (dark, milk and white) that can be selected by the passenger, along with ingredients such as nuts and assorted toppings to create a tailored product. Customers can also have messages written in chocolate on their bars making the concept perfect for gifting.
A Solaris sunglasses store is next door and beside that is a FNAC electronics unit. Further along is a large Relay unit, which Lagardère Travel Retail says is its best iteration to date, plus a Paris Saint-Germain soccer store. "The Relay we have in Orly 3 is just fantastic – our best unit in France," says Romet. "It has a very wide entry into the best possible experience in a travel essentials store."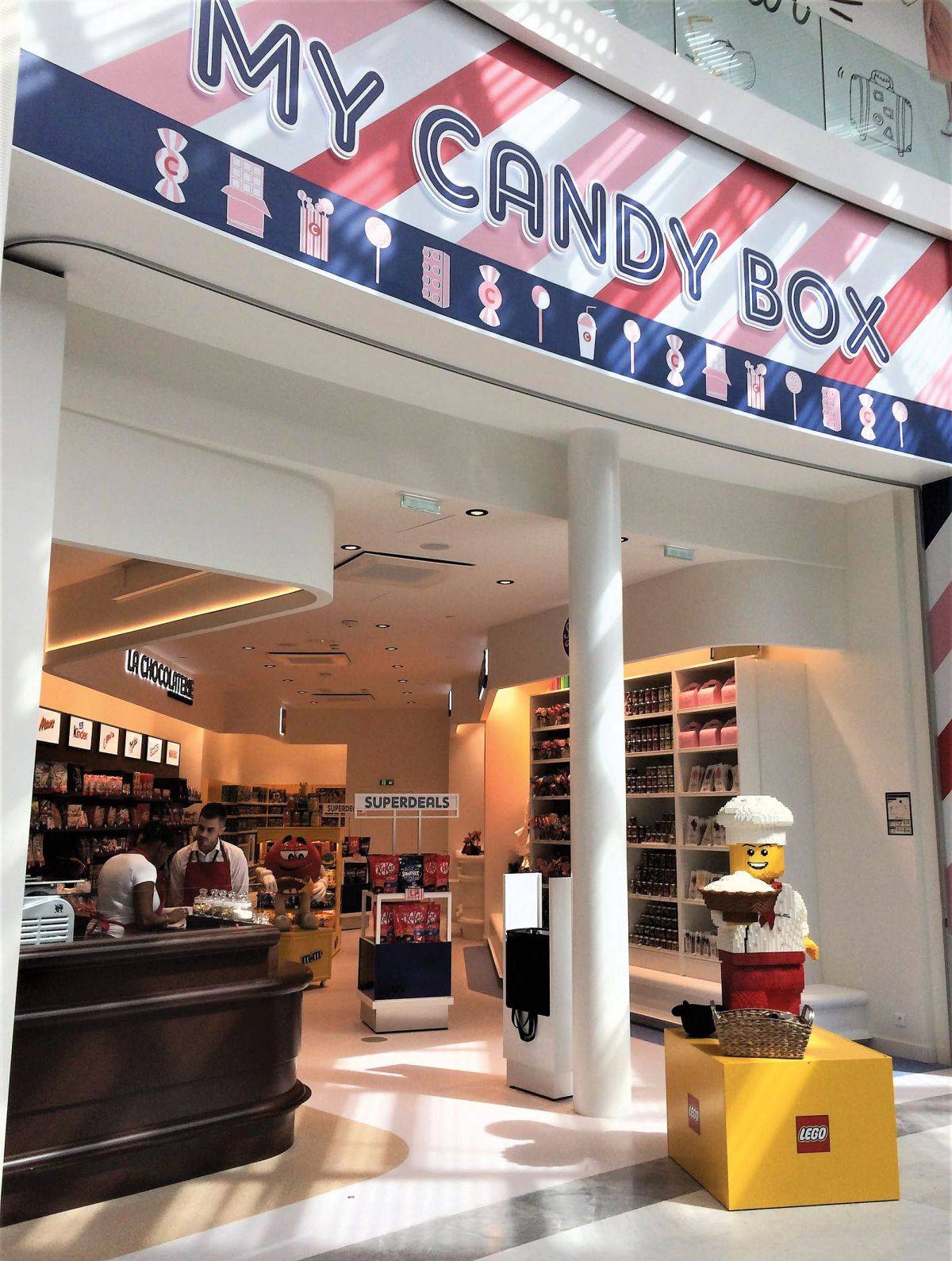 My Candy Box is a new concept that is strong on personalised services.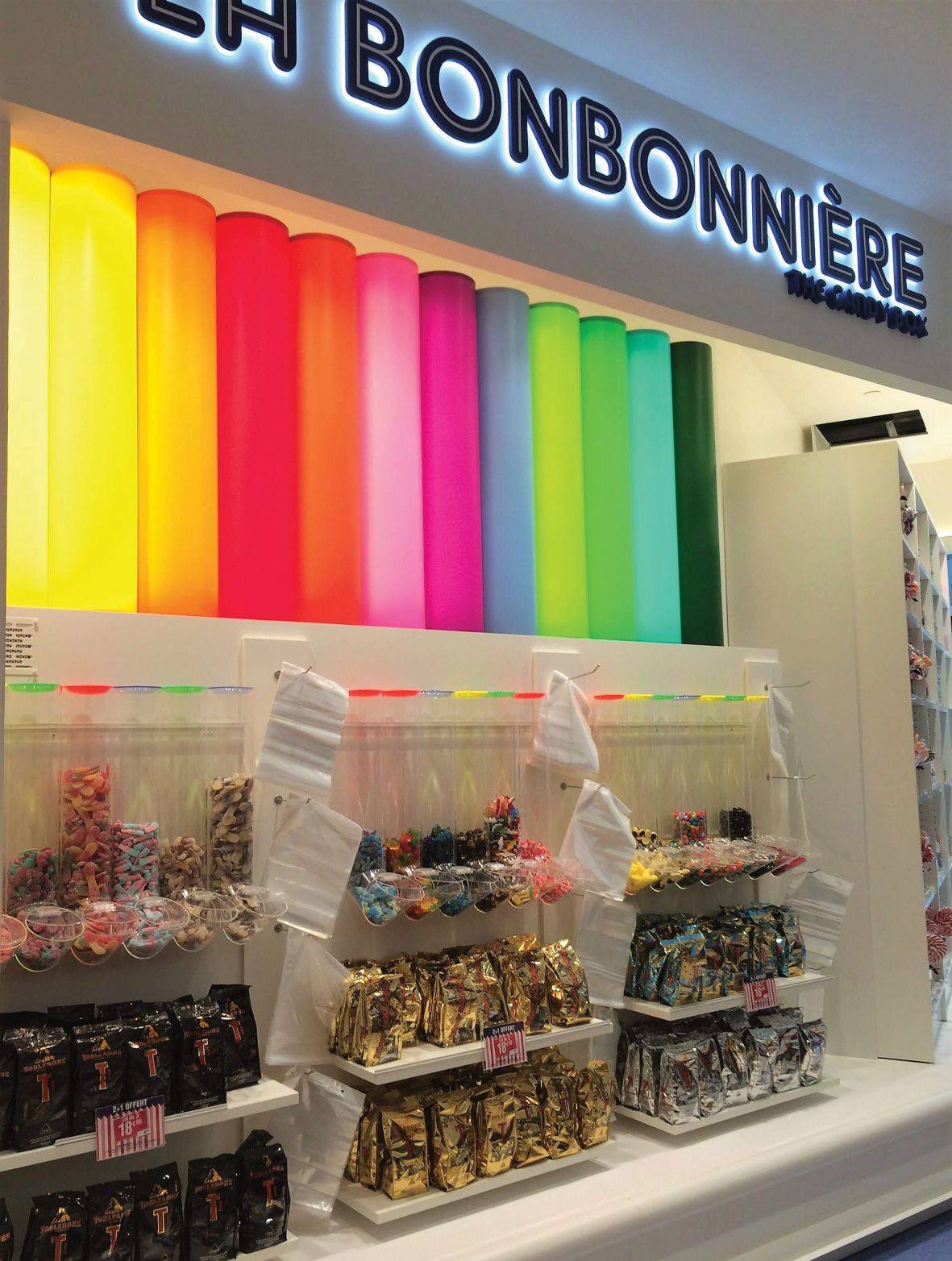 A La Bonbonnière sweets pick'n'mix wall features within the My Candy Box store.
Inside are clearly-defined store sections for snacks, drinks, books and magazines. Meanwhile, dual branding on one side with Monop'daily, the small-format sub-brand of French retail and supermarket group Monoprix, offers a full selection of packaged food items as well as chilled sandwiches and drinks.
Further along is an Hour Passion watch store and the The Buy Paris Collection store – the standalone fashion offer from SDA. It differs from Charles de Gaule in that the Orly 3 brand mix is less luxury focused and more mainstream – in line with the Orly passenger profile. Featured prestige French labels include Longchamp, The Kooples, Lacoste and jeweller APM Monaco, plus Furla, and then casual labels like Superdry, Calvin Klein, Le Slip Francais, Jott, Herschel and a sneakers corner selling a range of brands.
This second New Age project – and the first for Orly – is genuinely a radical change for the airport that is set to reap rewards. Romet says: "We will have a better penetration and capture rate because this walk-through format offers better exposure to all the categories. The store has an easy-going feel that will make people want to shop. It is really appealing to the younger generation."
As well as that, the new retail offer at Orly 3 is only just the start of what is an exciting period of development. Bodescot concludes: "The movement of airlines (to Orly 3) will take place between now and next October. Until the end of 2021, Orly will be going through major works at all terminals and particularly Orly 4. We will effectively have a new airport by then. What we have created today is the tip of the iceberg."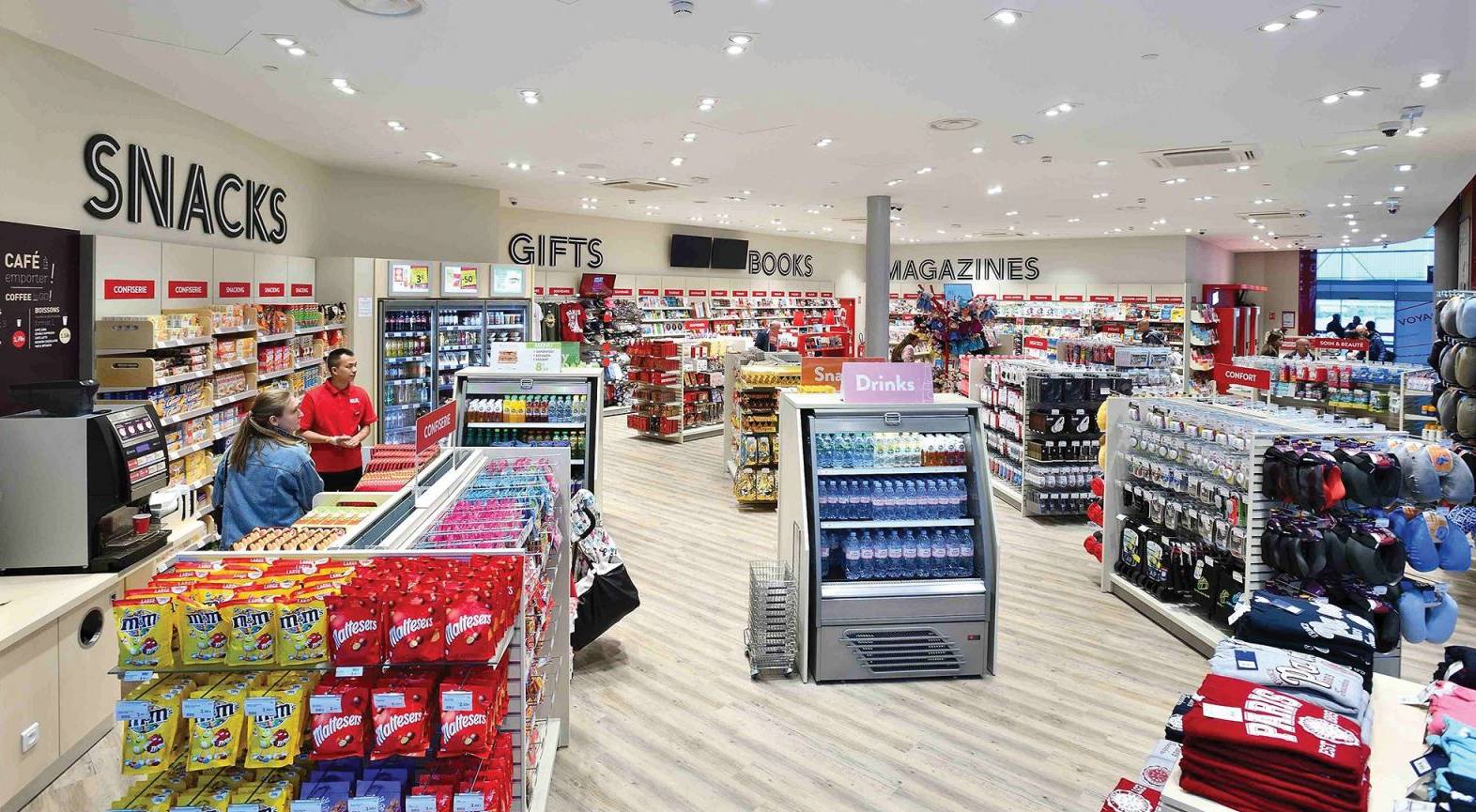 Strongly-defined sections enhance the customer experience at the Relay store.
First dedicated concierge service for Orly
A special reception area – L'Ultime – is another first for Orly. Here VIP customers get special treatment and private one-to-one presentations of products. The service, already established at Charles de Gaulle, is geared to high-spending passengers and is headed by Jonathan Boucher. He is free to travel to Orly when specific clients require his expert knowledge.
"Passengers send me their wish lists and I organise their shopping for them," he says. "I know my clients and I usually know what they want."
In the past five years the growth of SDA's transactions over €5,000 has increased by double digits. "Initially it was purely the Chinese, but now it includes many other nationals including African travellers," says SDA Chief Executive Officer Guy  Bodescot (pictured below). "Our staff, like Jonathan, have successfully developed a trusting relationship with these customers and they are buying a lot."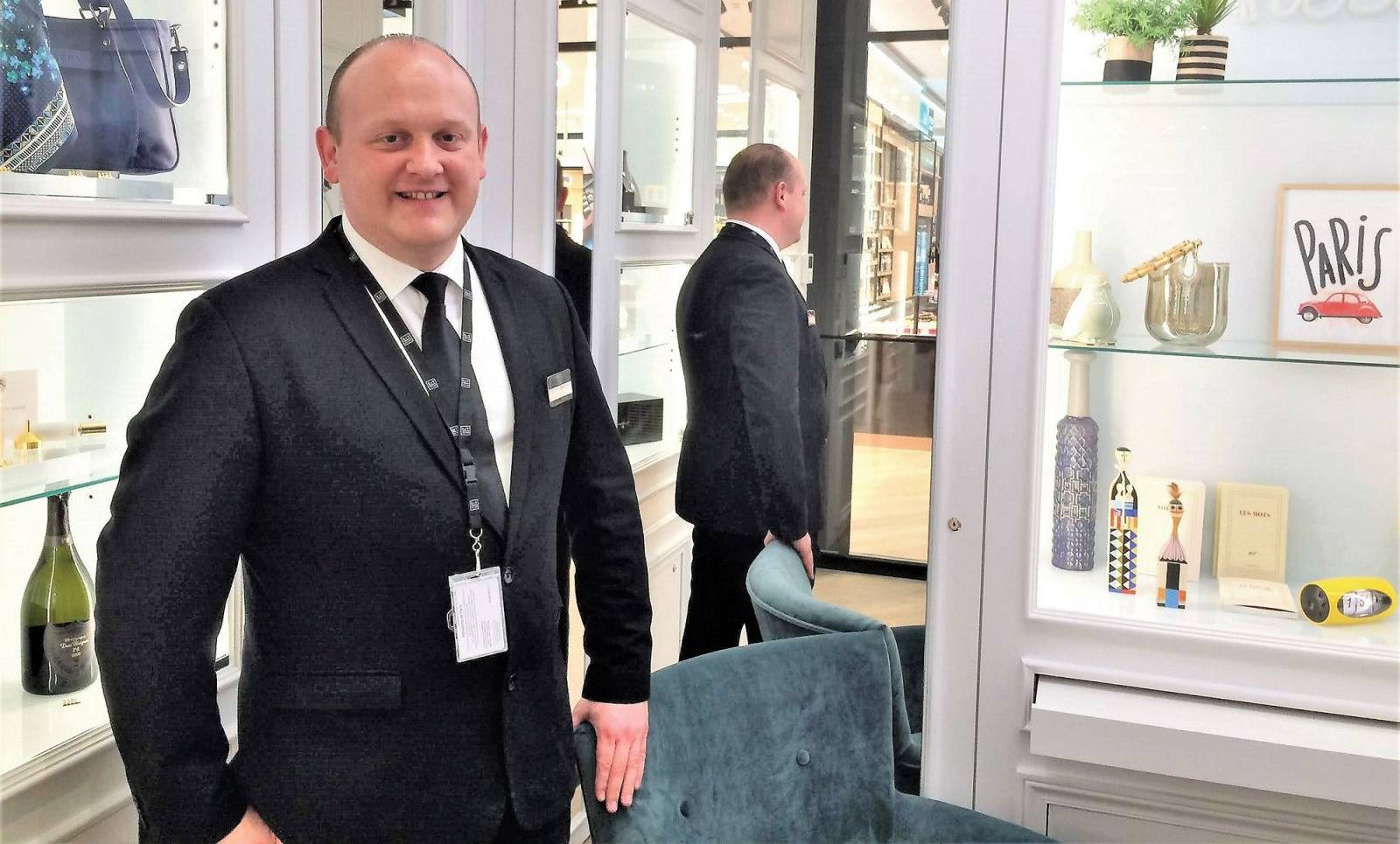 Jonathan Boucher: "Passengers send me their wish lists and I organise their shopping for them."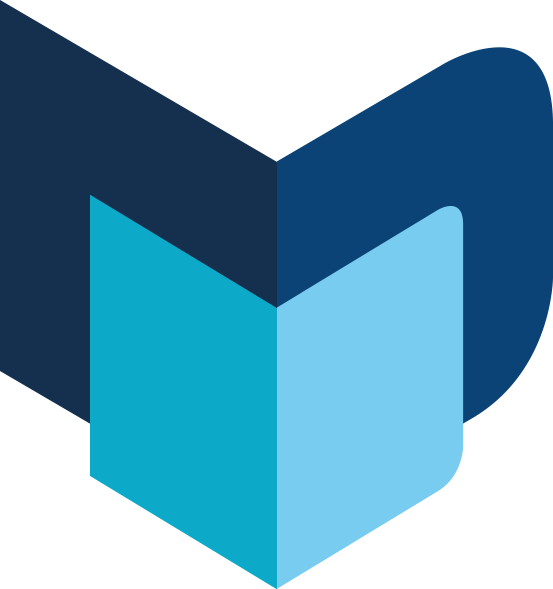 ---
The Moodie Davitt eZine | Issue 261 | 9 May 2019