---
A diversified, more
mainstream offer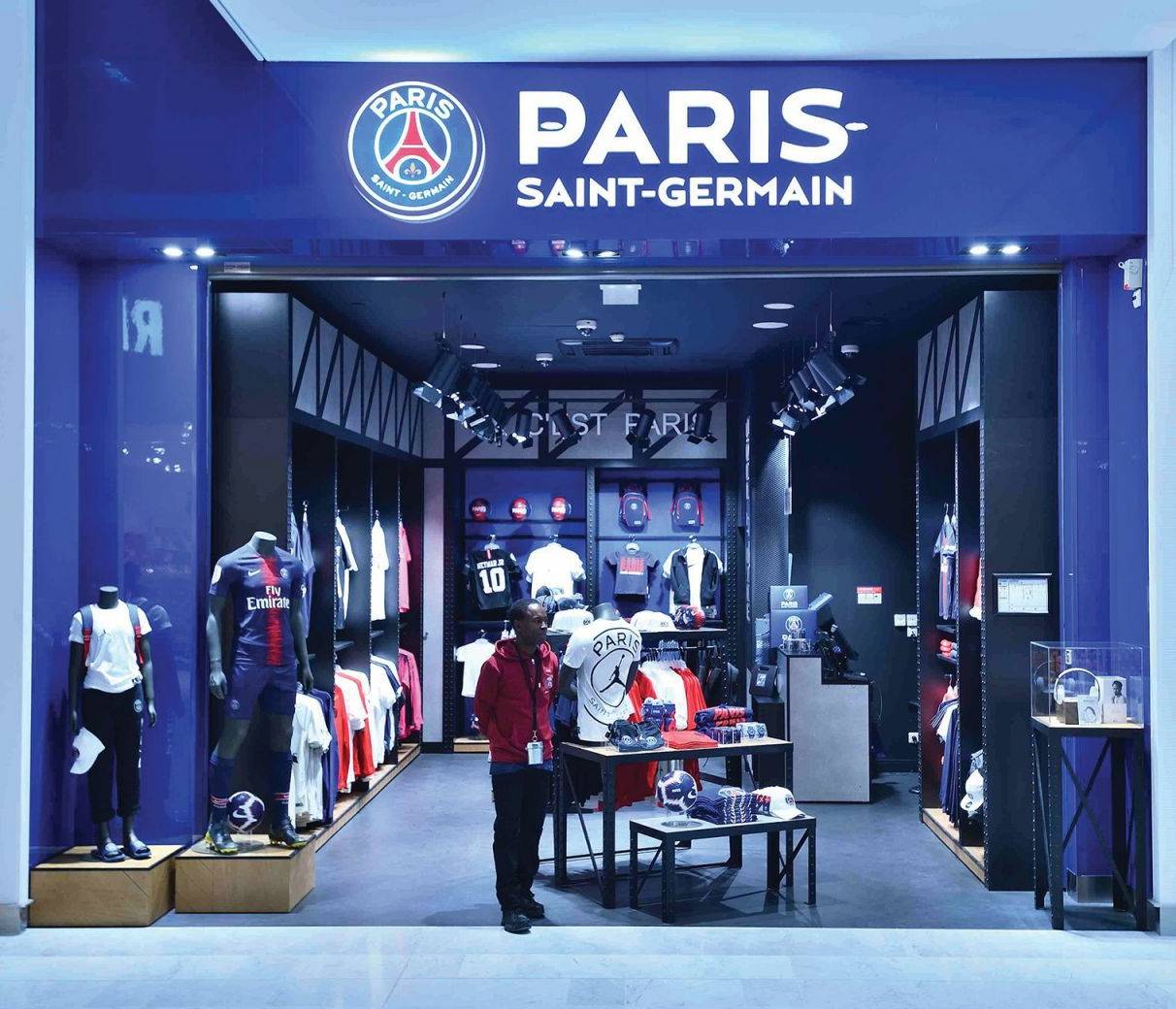 Football to the fore: The Paris Saint-Germain store is proving very popular.
A key difference at Orly 3 from other Paris terminals is the absence of luxury brand boutiques. Essentially this is a test-bed – both in F&B and retail – for a diversified, but more mainstream offer that could be rolled out across the rest of the airports terminals as they are redeveloped.
The Moodie Davitt Report was given exclusive access to the new retail offer on the opening day. Société de Distribution Aéroportuaire (SDA), the retail joint venture between Aéroports de Paris and Lagardère Travel Retail, operates the majority of the retail in Orly 3. Including the upstairs F&B areas [not set to open until the autumn -Ed], the total commercial space is about 6,000sq m.
Lagardère Travel Retail also operates some standalone stores such as convenience Relay concepts (both airside and landside) and a destination Paris Saint-Germain soccer store (airside) under the separate Relay@ADP joint venture.
The centrepiece of the retail offer is the 1,600sq m core Buy Paris Duty Free store which features a host of novelties for Orly. According to CEO of Lagardère Travel Retail France & Regional COO Vincent Romet, this store creates – for the first time at any location in the Paris Aéroport estate – a true walk-through directly after the security area. "It gives travellers the sense of being in a single multi-category shop," he explains.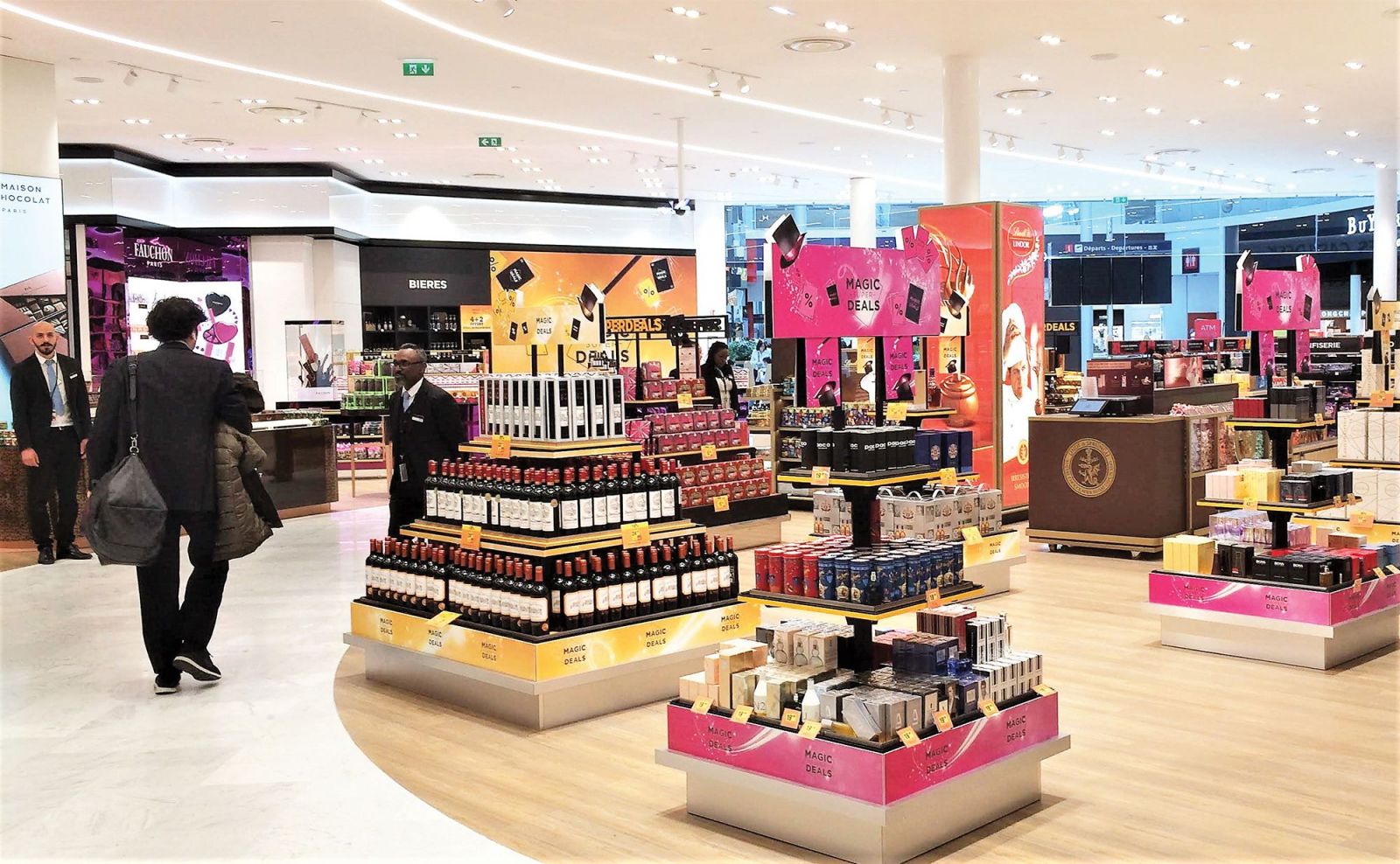 Bagging a bargain: Deals are strongly highlighted at Orly 3.
SDA Chief Executive Officer Guy Bodescot tells The Moodie Davitt Report: "Orly 3 was not just a question of new physical stores, it was about transforming the retail business with a focus on the digital experience between the customer and our staff members – in other words a bottom-up transformation."
The thought process – based on staff feedback – was to make life easier for the store personnel by giving them more quality time to interact with customers in the most efficient way. "It is now less transactional and more qualitative – a full 360° experience," adds Bodescot.
This is part of the 'New Age' project that was first showcased in the beauty category by Lagardère Travel Retail and ADP Group at Charles de Gaulle's Terminal 2E, Hall K. Orly 3 is the second outing for this digital project.
So what's new for Orly passengers? Romet stressed services first and foremost. "With 'New Age' we are taking servicing the customer to the next level and that involves experiential elements and in-store excitement," he says.
After clearing the large security area, passengers have space to 'decompress' and relax helped by a calming waterfall-wall feature through which they enter the Buy Paris store. Just beyond the threshold are ceiling-suspended hologram projectors pointing out the discounted prices that passengers can expect inside – a key message for a chiefly French customer profile.
Beauty is the first category that travellers encounter. To the left is a bright and colourful colour cosmetics section and to the right are traditional three-axis luxury brands such as Dior, Chanel, Guerlain and Lancôme, the so-called 'cathedral' brands. "With a European customer base we feel the French brands are the most important to show at the front," explains Bodescot.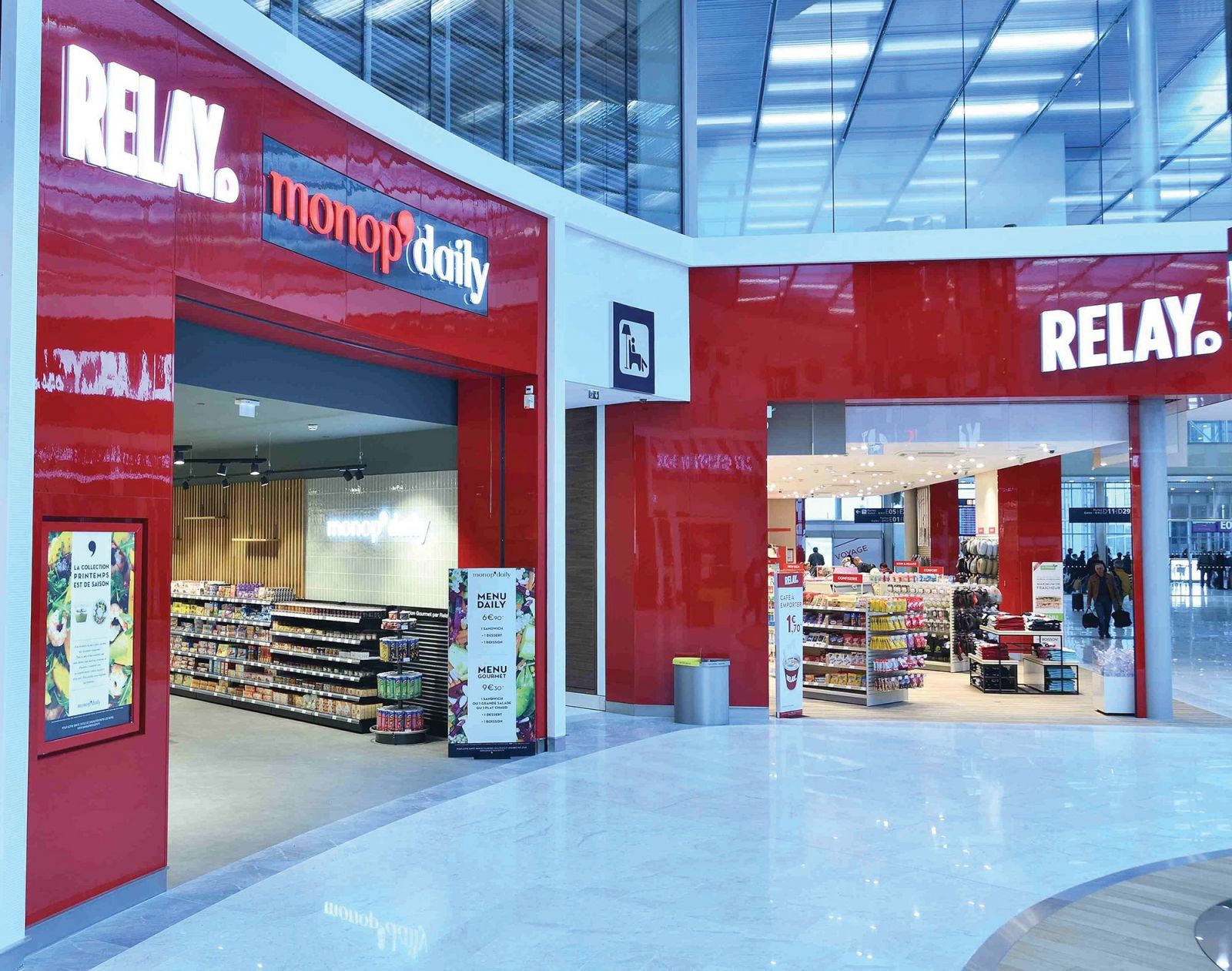 "Our best unit in France": That's how Vincent Romet describes the Relay store.
MPOS brings greater customer convenience
One service element driving interaction is the availability of roaming staff – effectively personal shoppers – armed with digital MPOS (mobile point of sale) devices that allow passengers to make one payment (including touch, Alipay and WeChat) at the end of their shopping sprees.
From May, the service is being expanded outside the main store to other SDA units such as the Buy Paris Collection shop selling fashion. This will offer even more convenience to passengers making a lot of purchases.
The device can also inform travellers about product availability at other SDA shops if the store has run out of stock. This makes it possible – if time allows – to have the item brought to Orly 3.
"This service encourages interaction and shows our service ethic. It is working very well for many nationalities at Paris Charles de Gaulle, and now with French customers too at Orly," says Bodescot (pictured below).
A separate mobile communication platform called IRIS is also used to handle behind-the-scenes management aspects of the business and measure KPIs (eventually also looking at customer pre-and post-visit data) to ultimately drive more efficient in-store executions.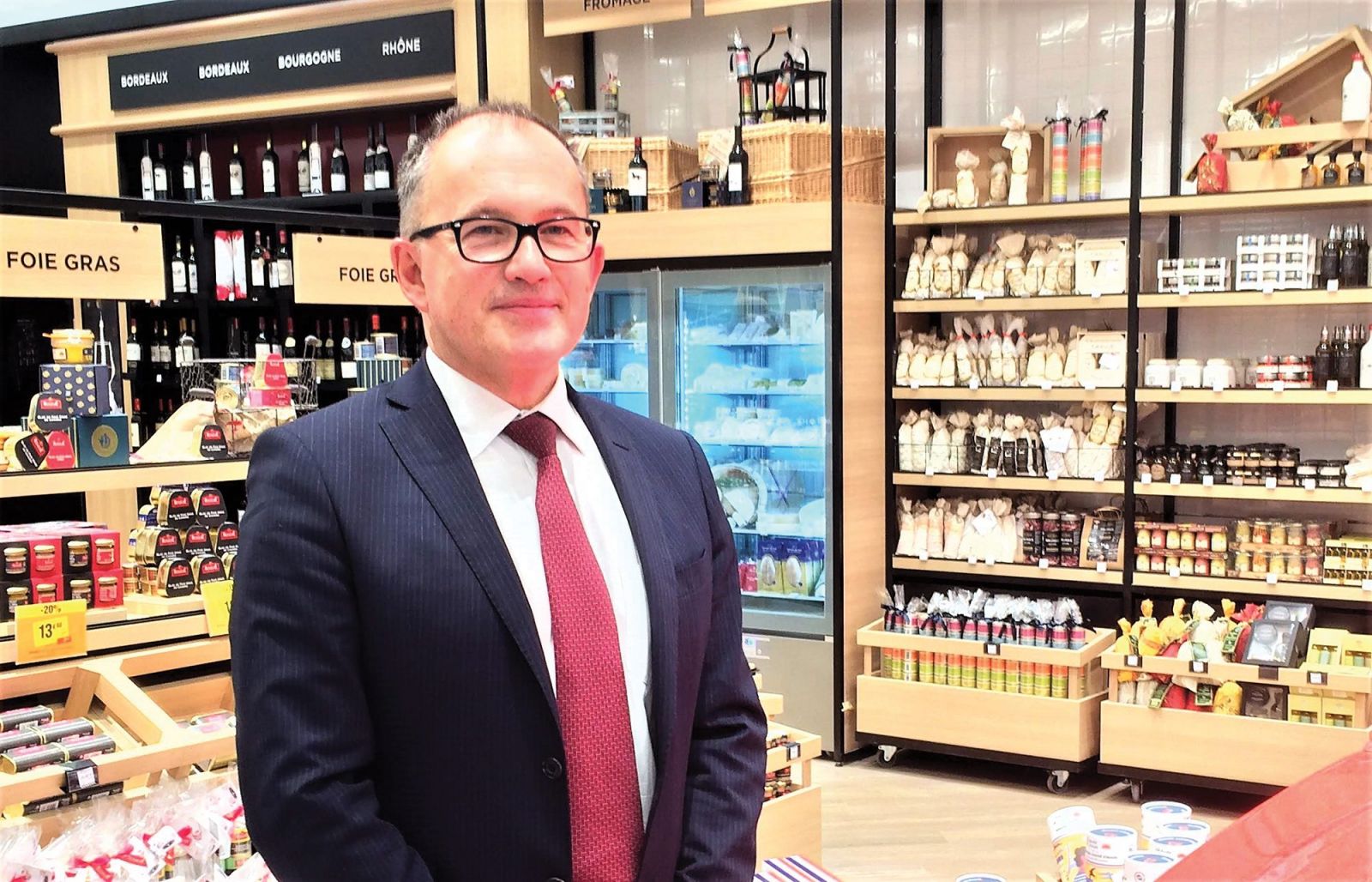 SDA Chief Executive Officer Guy Bodescot: "What we have created today is the tip of the iceberg."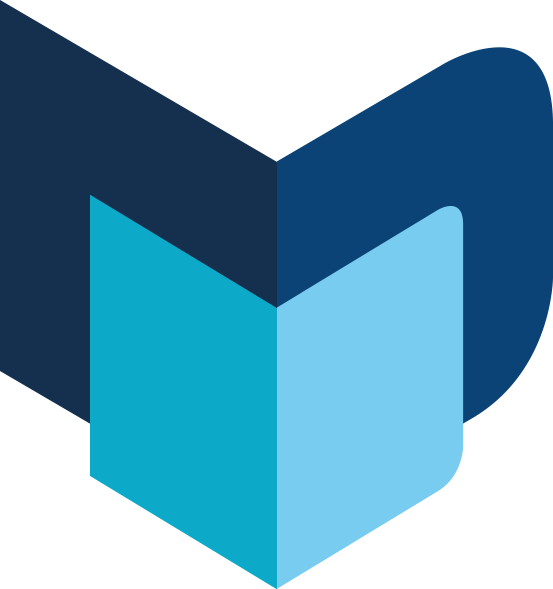 ---
The Moodie Davitt eZine | Issue 261 | 9 May 2019