Dippy is a plaster cast replica of a diplodocus that became an icon of London's Natural History Museum and a major tourist attraction [the 21.3 metre long cast was displayed between 1905 and 2017 but is now on tour].
London Heathrow Airport now has its own awe-inspiring dinosaur showpiece – a 13 metre, 155 million-year-old skeleton that is believed to be a newly-discovered dinosaur species and a cousin of the diplodocus – and of Dippy.
Heathrow's skeleton has been named Skinny, because it shows significant impressions of the skin of the dinosaur, which has never before been discovered on this dinosaur type.
Skinny is offering a "sizeable welcome" for families, in the words of Heathrow Chief Commercial Officer Ross Baker. More than 4.5 million passengers are expected to pass through the airport over Easter.
The display is not permanent though. After its stay at Heathrow, the skeleton will be sold by the French auction house Aguttes for an expected £2 million (US$2.6 million) in June.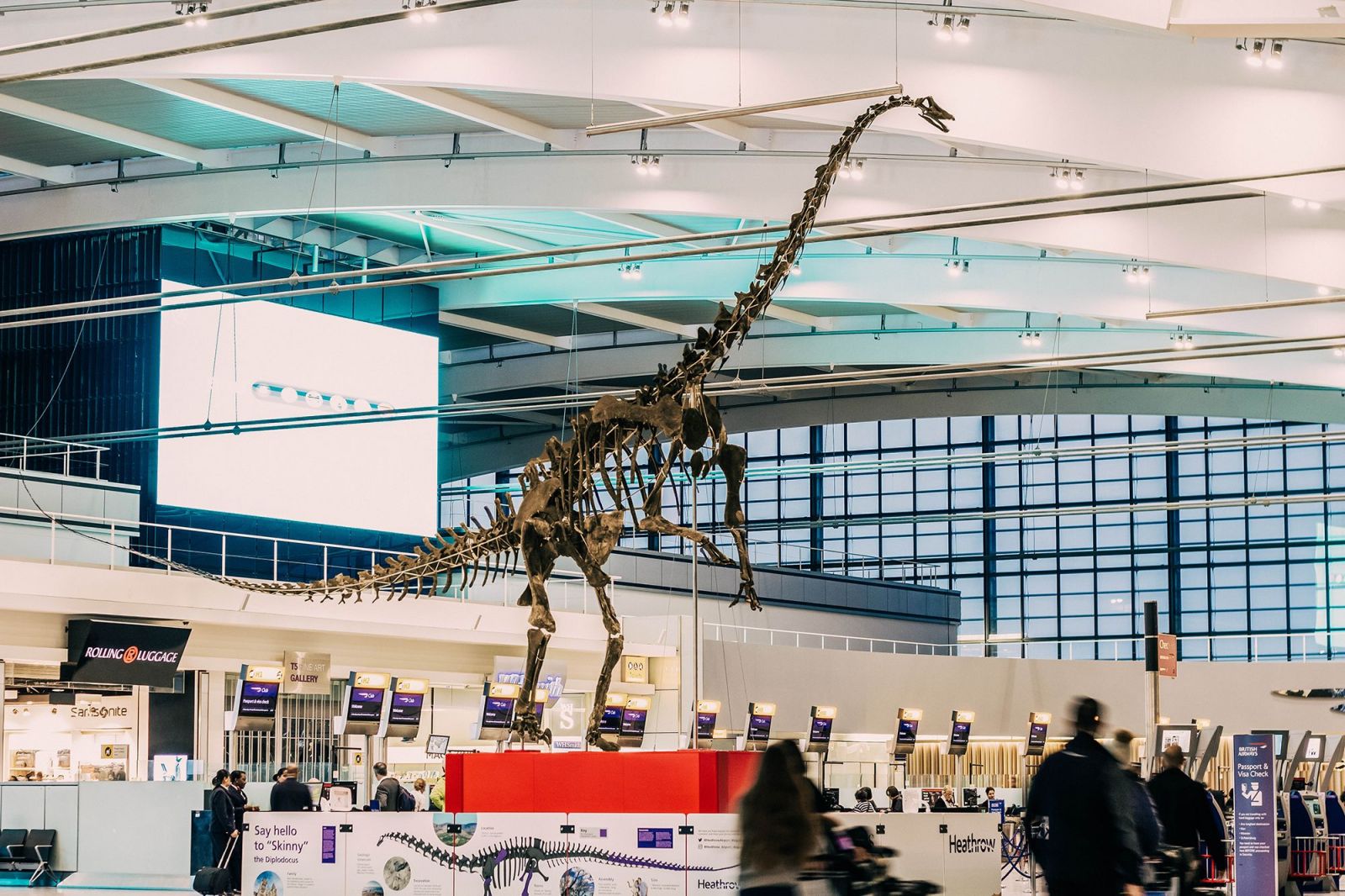 Attention-grabbing display: "The sheer size of dinosaurs awes people," says archaeologist Eric Mickeler, who notes that few such well-preserved skeletons are found.

Message boards: Accompanying information boards outline when the dinosaur lived and how the skeleton was excavated, while also noting the connection to the diplodocus plaster cast replica at London's Natural History Museum.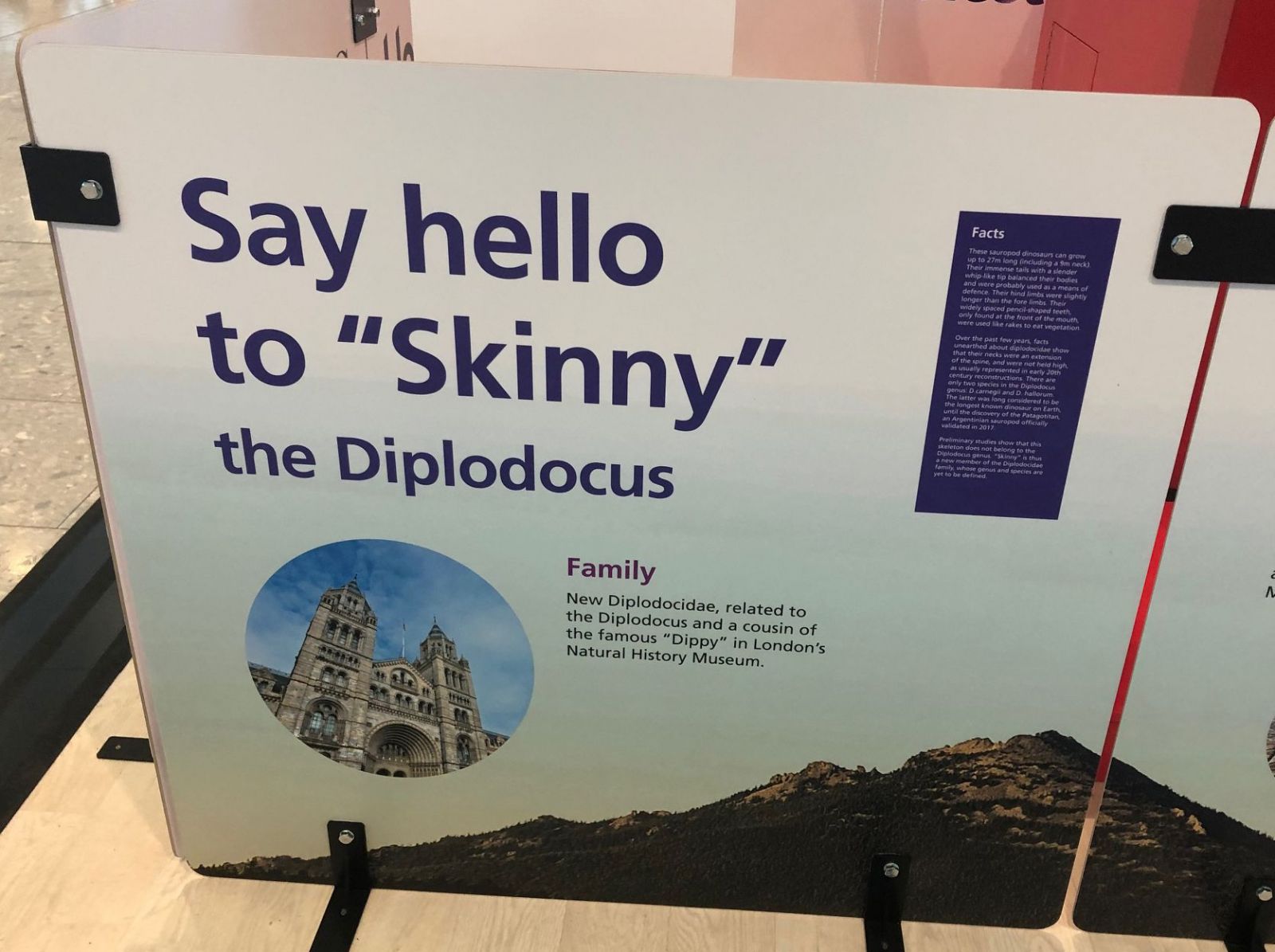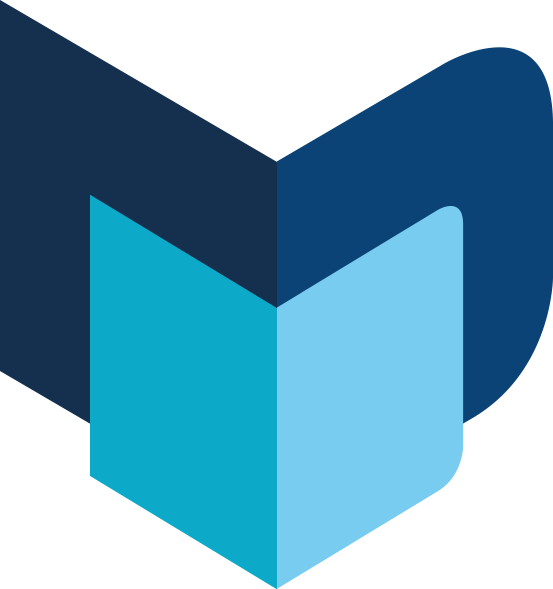 ---
The Moodie Davitt eZine | Issue 259 | 15 April 2019