15 April 2019
---
The Moodie Davitt Stock Watch serves as an indicator of overall business confidence in the global travel retail & duty free industry. Share prices of major publicly listed companies that own travel retail operations are monitored on a weekly and year-to-date basis to offer an indication of business confidence in the sector.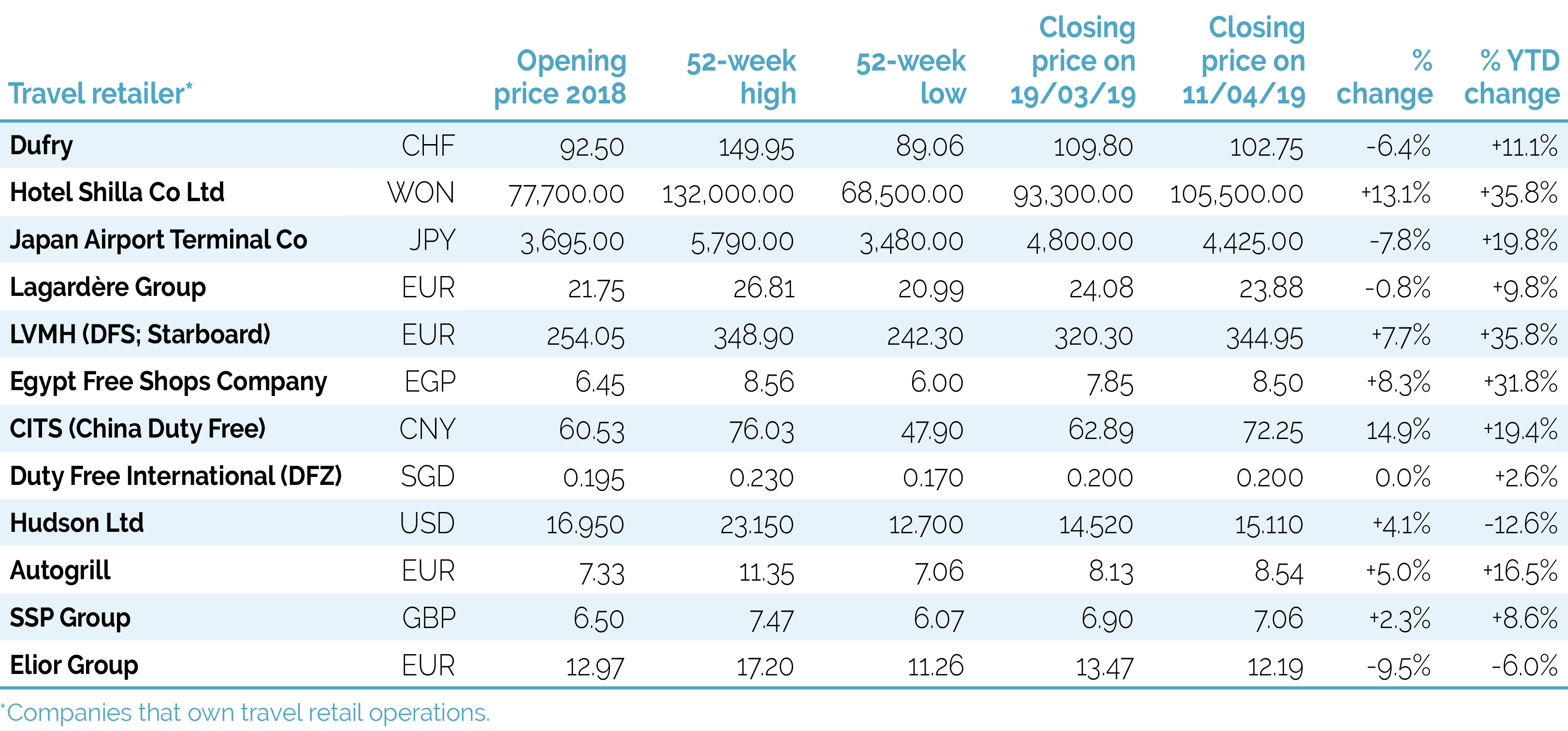 Shares in China Duty Free Group parent China International Travel Service and Hotel Shilla surged 14.9% and 13.1% respectively in the period tracked here (closing prices between 19 March and 11 April).
Hotel Shilla was also a strong performer in the previous period (27 February to 19 March) with a 9.6% increase. Shares in the company have been on a strong upward trend since early February, and are now up 35.8% from the opening price on 1 January.
That figure makes it our joint top performer so far in 2019 among the travel retail-related companies we track. The other is LVMH; its stock price was up more than 3% by the end of 10 April when a double-digit revenue increase for the first quarter was announced.
LVMH recorded revenue of €12.5 billion for the period, an increase of 16%, and beating analysts' expectations. Organic growth was 11% compared to the same period in 2018. All geographic regions showed good growth.
DFS Group sales grew "at a steady pace" in the first quarter, and the Selective Retailing division, of which it is a part, posted revenue growth of 13% (8% in organic terms) in the quarter to €3.5 billion.
Of the DFS performance, LVMH said in a statement: "The Gallerias of Hong Kong and Macau performed particularly well. Momentum remained very strong at the Fondaco dei Tedeschi in Venice, the first European site for DFS. Its expansion in Europe will continue in 2020 with an opening in La Samaritaine in Paris."
Financial news analyst Barron's recently commented: "LVMH's heft and strong brands position gives it an edge over smaller rivals as the luxury market goes digital to woo China's millennials – including the growing share of women buyers. That should set the stock up for further gains over time."
Shares in LVMH reached a 52-week high of €348.90 on 12 April in the wake of the announcement. Egypt Free Shops Company also posted a 52-week high of EGP8.56 in April, continuing its robust performance in 2019. Shares in the company are now up 31.8% since the start of the year.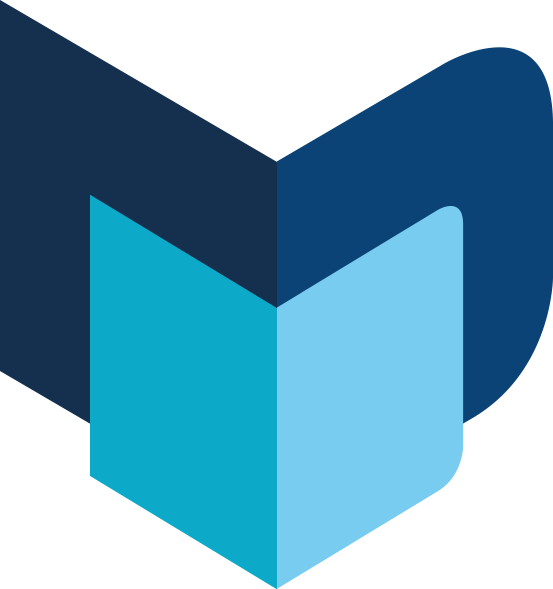 ---
The Moodie Davitt eZine | Issue 259 | 15 April 2019