Travel Retail's Positive Disruptors and Innovators
---
Mapping the future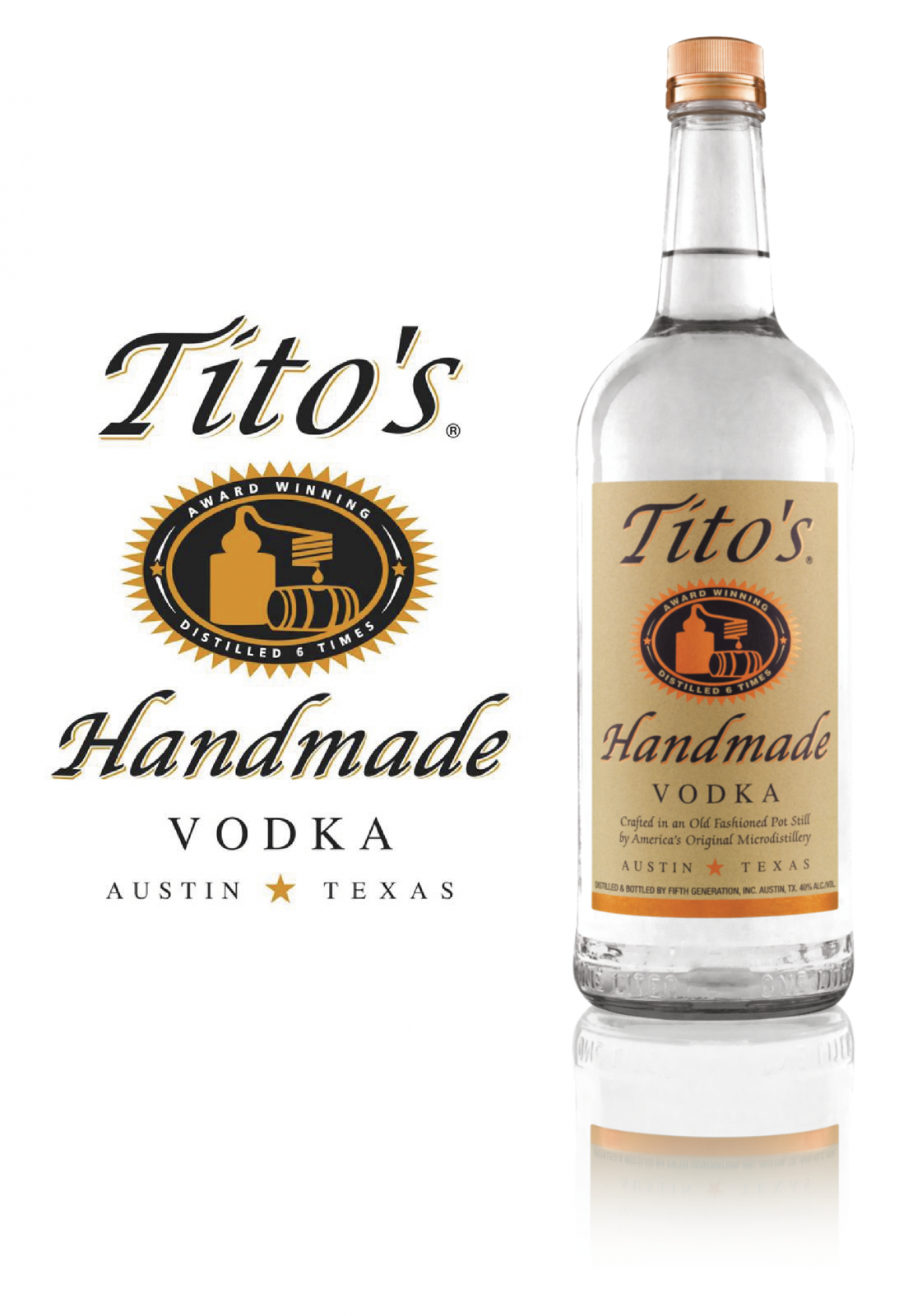 What if passengers could accurately find their way around airports in real-time without the need for Wi-Fi, beacons or anything but their mobile phone? Mapsted offers an app that achieves exactly this, with plenty of opportunities for travel retailers to increase sales.

Jason Holland

reports.
Indoor location-based technology company Mapsted says it has the answer to one of the travel retail industry's most pressing concerns: how to capitalise on digital technology to convert passengers into buyers and increase brand sales and retailer profitability.
Mapsted offers a smartphone application that can guide passengers in real-time around the airport without the need for expensive and time-consuming beacon deployments – or indeed any hardware other than a passenger's existing mobile phone.
In discussing the capabilities and advantages of the Mapsted platform, Mapsted Corp. Founder and CEO Paramvir Nagpal (right) says: "With 35 patents and over 50 patents pending, Mapsted enables airports and airlines to enhance their customer experience and accelerate business profits.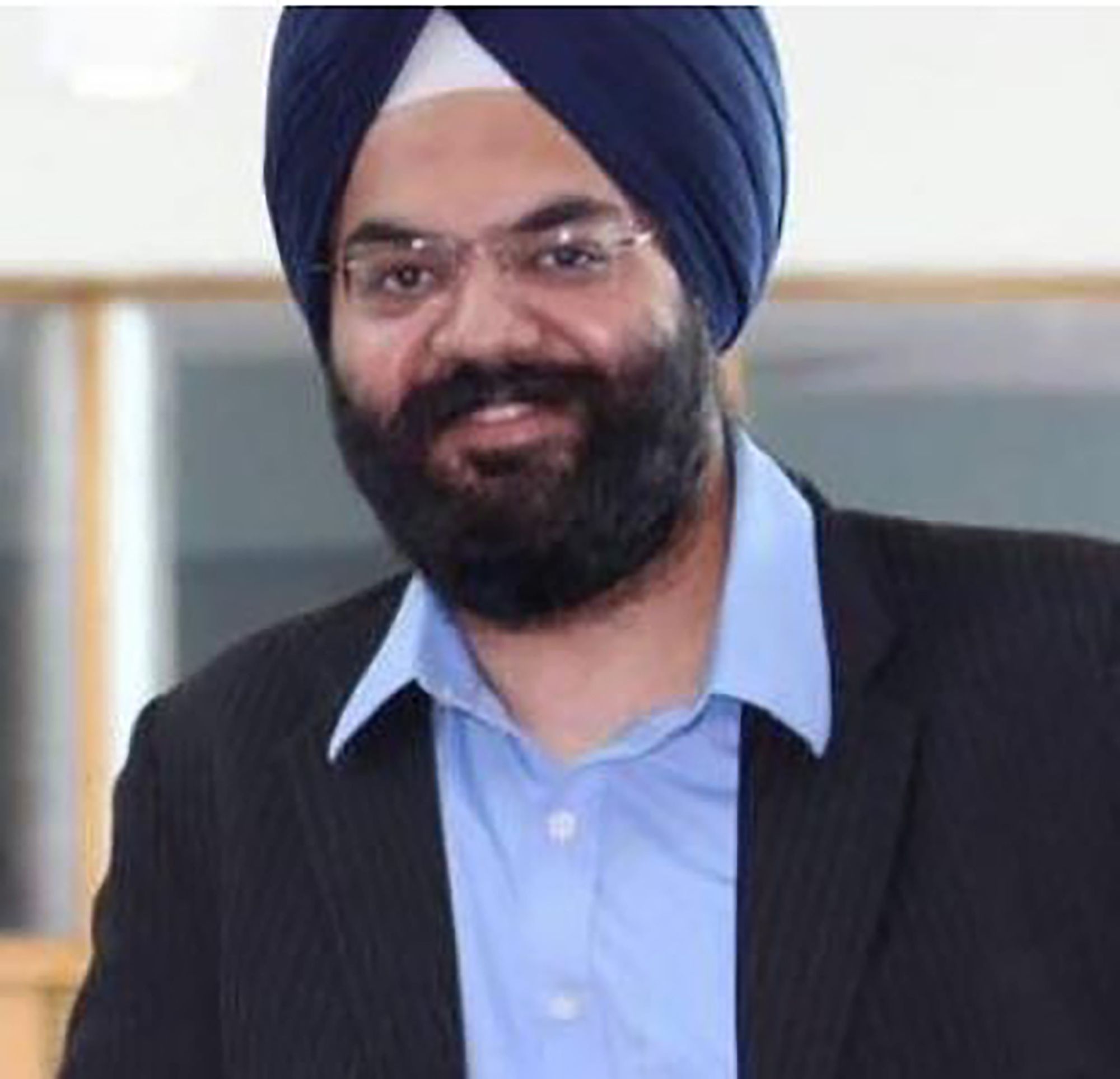 "Using sophisticated algorithms, Mapsted can provide high accuracy location services without the need for additional infrastructure. This means Bluetooth beacons, Wi-Fi routers, and digital kiosks are not required. Along with the most accurate indoor location technology, Mapsted's platform allows for proximity-based messaging for direct communication with possible customers, and valuable insights on customer behaviour inside the property."
Mapsted's marketing and analytics packages can help increase revenue and profitability via targeted mobile advertising as well as actionable footfall and heat maps. An airport operator could choose to create location-based or behaviour-based triggers that would, for example, notify duty-free shoppers of certain promotions currently taking place, or that would draw traffic to certain areas within the airport where specific events are happening.
"[The] platform allows travel retailers to provide an exclusive user experience for their customers," says Nagpal. "While in the airport, customers receive location-based and behaviour-based personalised messages asking about their experience. Customers also receive periodic reminders to purchase future travel packages from airlines.
"Also, customers experience effortless navigation to their departure gate and favourite retailers. Travel retailers have the opportunity to increase sales in the airport and onboard a flight. Retailers can send personalised location and behaviour-based triggers even when a customer's phone is in airplane mode and they can also send intelligent proximity-based advertisements in real-time.
"Through Mapsted's indoor location-based platform, retailers are able to understand their customers better through advanced analytics. Retailers can view and analyse high traffic times and areas inside their property and understand detailed information about their customer demographics including their age range, gender, shopping habits, and more. By elevating the overall customer experience, marketing directly to a customer's needs, location, and behaviour, and by understanding customer analytics, Mapsted can increase the customer spend."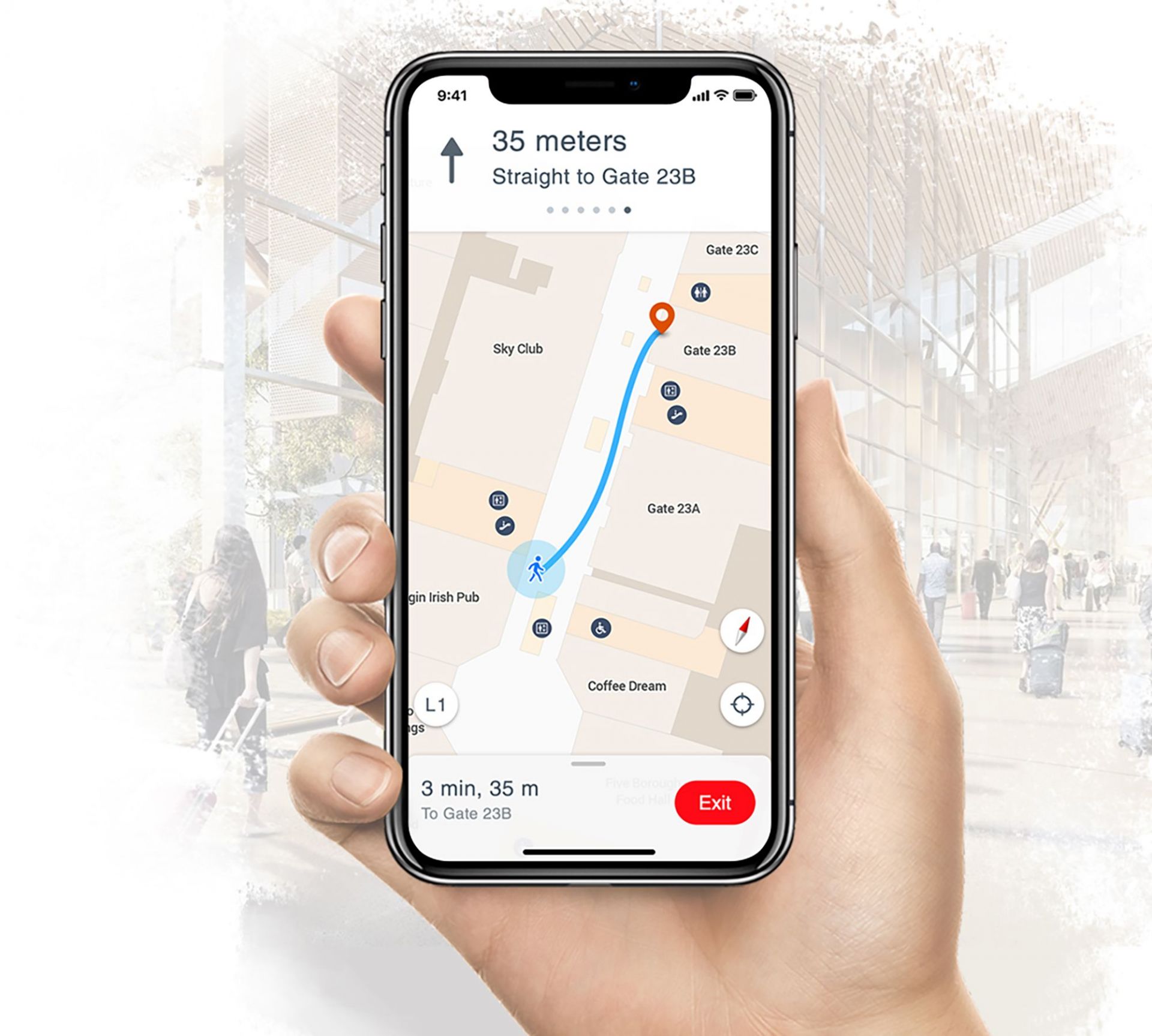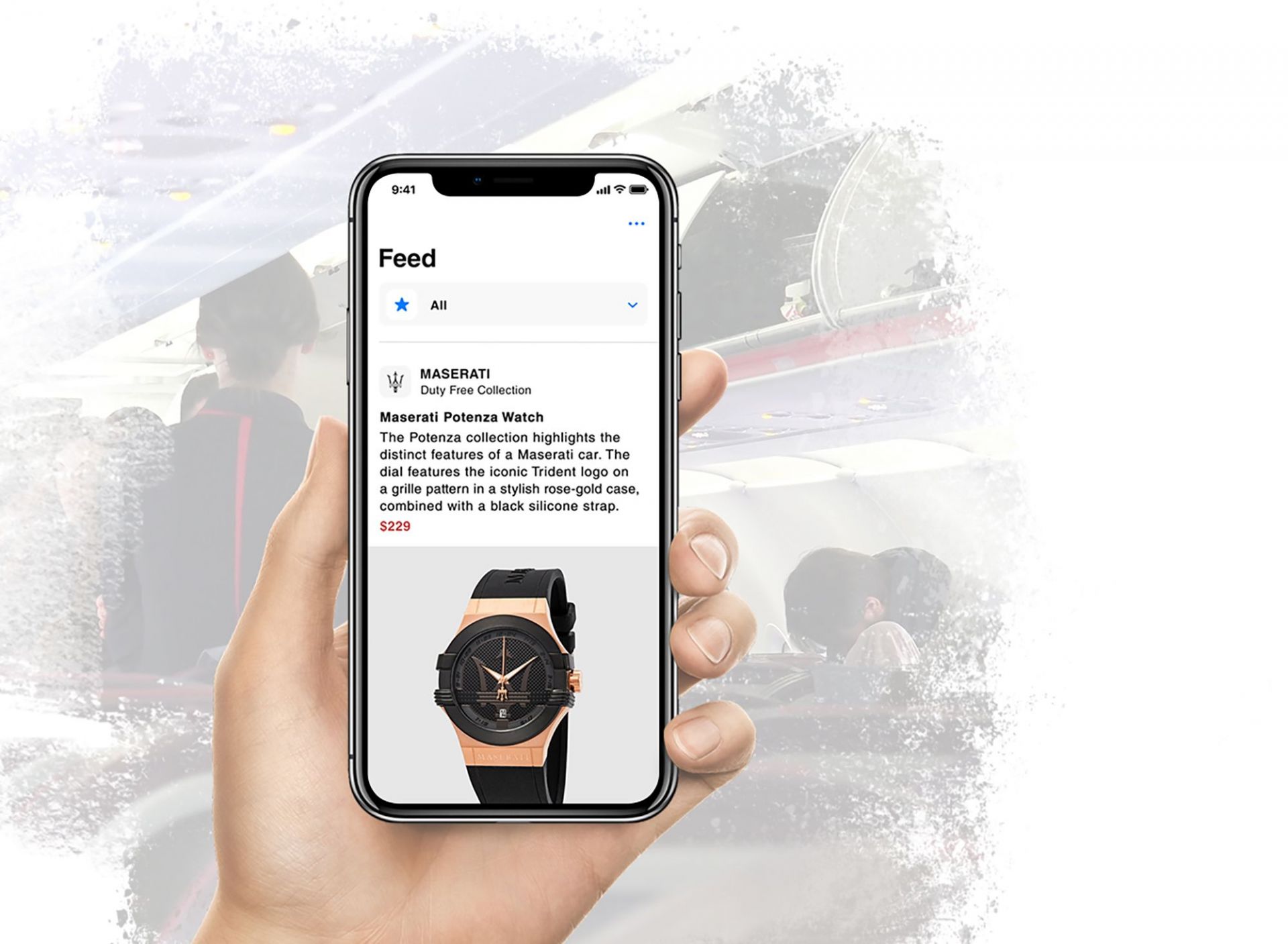 According to Nagpal, results are compelling. "Based on conversion rates, 47% of people who receive notifications on our platform from retailers purchase something in that specific store," he says. "Users, on average, engage with the Mapsted platform for more than 55 minutes while inside a property."
Although Nagpal sees great potential for Mapsted in the airport environment, he also has wider plans for the technology. "It can be implemented in any large indoor facility such as college and university campuses, museums and art galleries, trade shows, big box retailers, and resorts. We provide these industries with a platform that elevates customer experience while boosting the company return on investment."
Inflight retail is another interesting area. Push notifications can be sent to passenger phones announcing special prices on certain SKUs or highlighting certain promotions mid-listing, all without the need for an internet connection.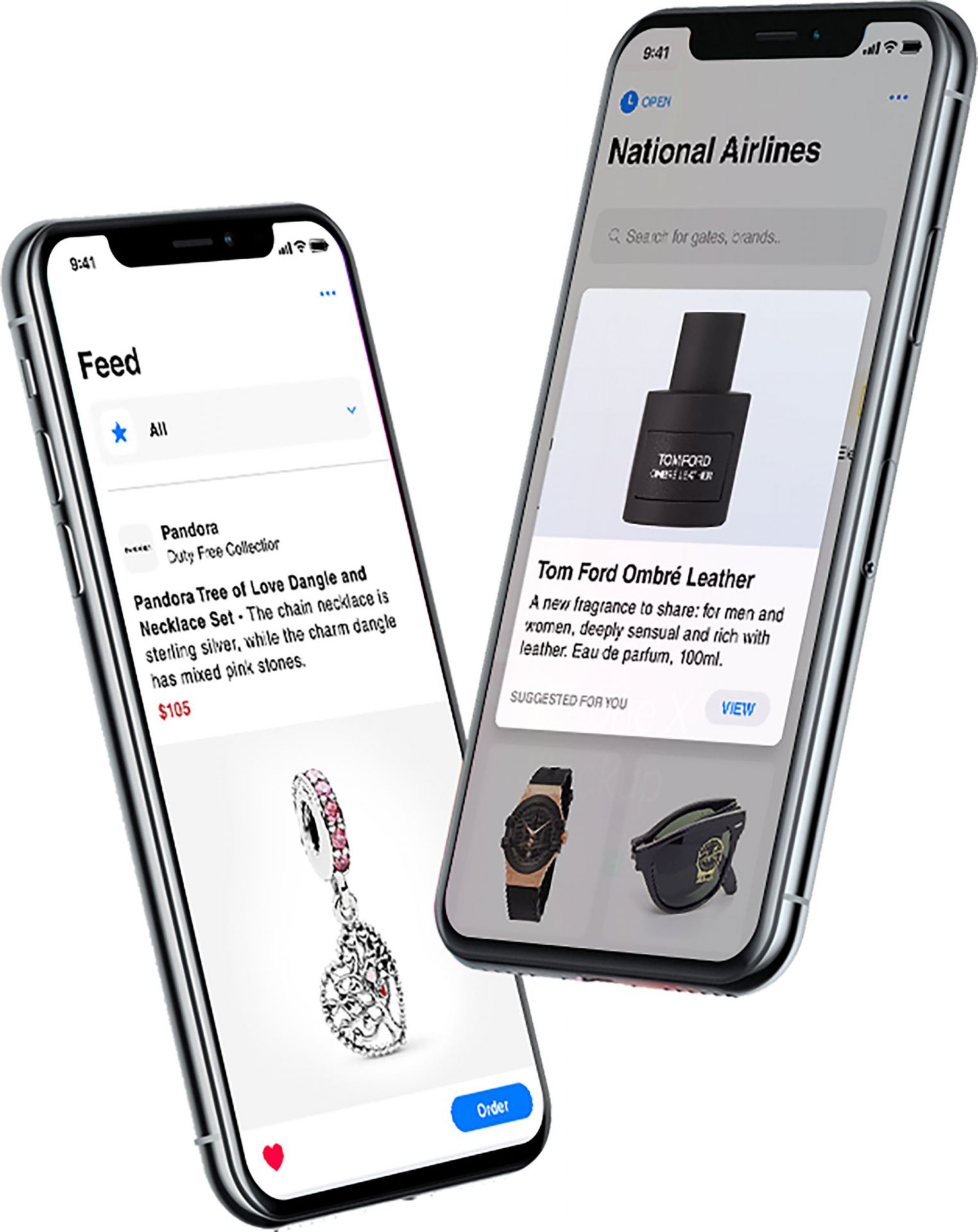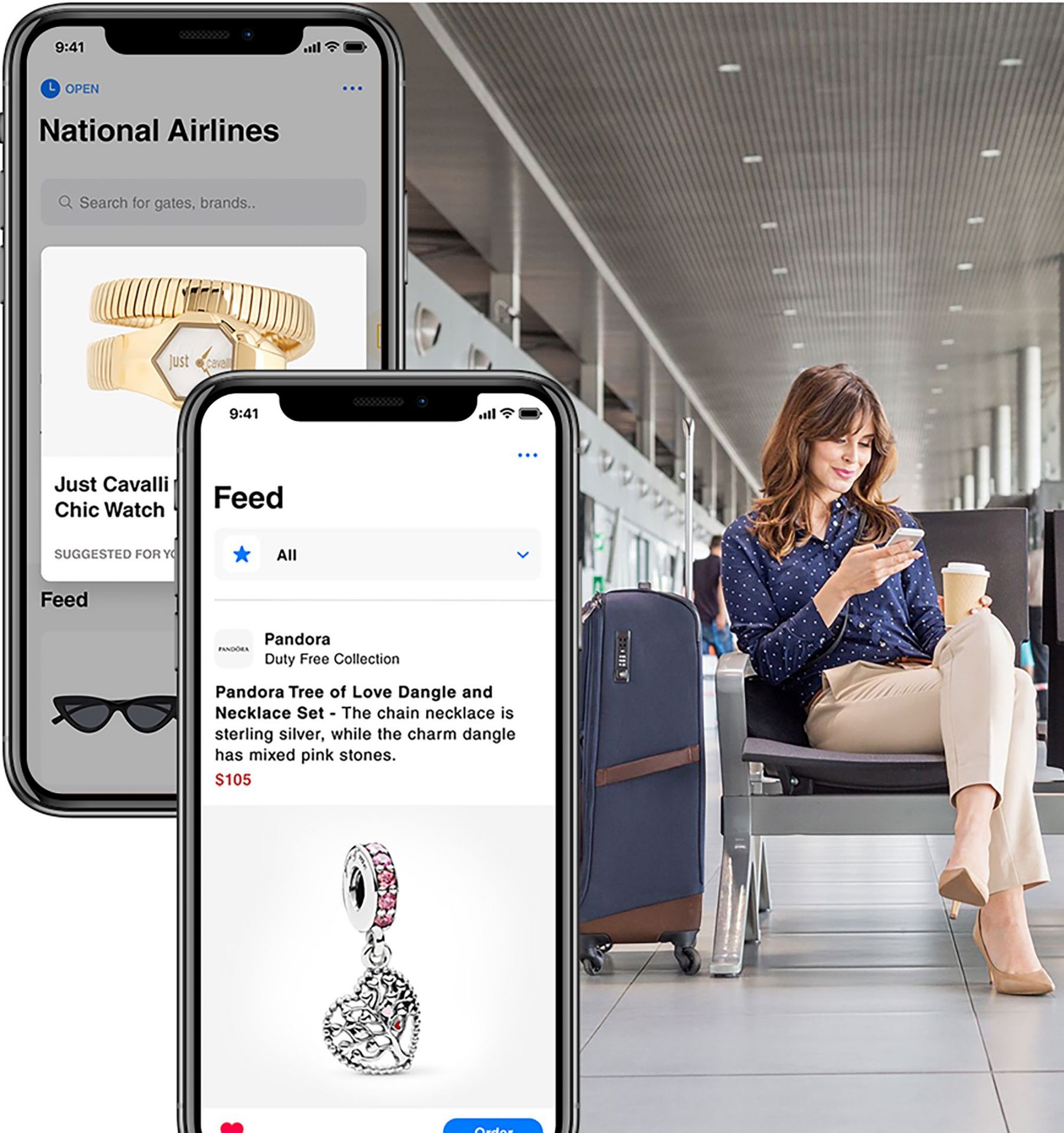 "Inflight sales do not always make the list of important things to cover onboard given that the primary focus is usually on safety, security, and service," notes Nagpal. "As a result, cabin crew might not have the time to announce duty free sales or push the cart down the aisle, which results in lost sales as passengers might forget about inflight sales altogether. Mapsted's platform can help by ensuring passengers receive live notifications about the latest products available for purchase, even when their phones are in airplane mode.
"Another challenge many airlines face is the inability to run special offers or promotions onboard like a traditional retailer due to the fact that the printed inflight brochure is pretty much 'set in stone' between editions. Mapsted's intelligent marketing technology overcomes this problem by allowing airlines to send personalised location-based and behaviour-based notifications that would announce any promotional offers or daily specials, hence capitalising on the fact that a readily-available audience is now more aware of unique inflight deals."
With the inflight retail model evolving fast, Mapsted's technology could become an important tool in airlines' arsenal – just as it might for airport retailers looking for an edge.

The Moodie Davitt eZine
Issue 266 | 4 September 2019
The Moodie Davitt eZine is published 20 times per year by The Moodie Davitt Report (Moodie International Ltd).

© All material is copyright and cannot be reproduced without the permission of the Publisher.
To find out more visit www.moodiedavittreport.com and to subscribe, please e-mail sinead@moodiedavittreport.com