On location: KrisShop launch
---
Great expectations
As Chairman of KrisShop and Senior Vice President Sales & Marketing for Singapore Airlines, Campbell Wilson saw huge two-way value in aligning the once marginalised retail programme with the national carrier's core activities and unrivalled knowledge of the travelling consumer. He told Martin Moodie about his hopes for the omnichannel platform.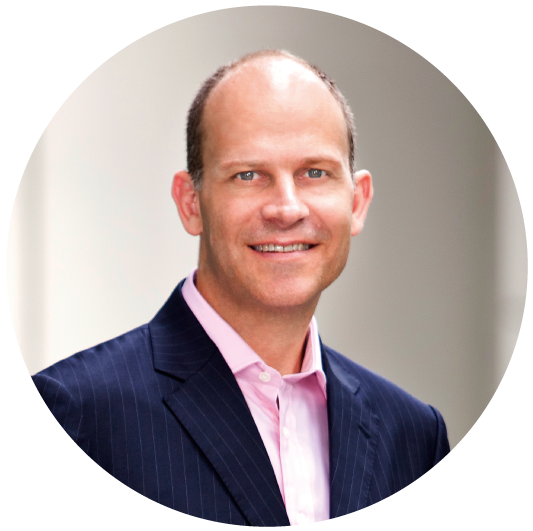 The new-look omnichannel platform represents a solution to evolving consumer behaviour and needs. according to KrisShop Chairman Campbell Wilson. The Christchurch-born and raised New Zealander returned to Singapore Airlines (which he originally joined in 1996) in September 2016 as Senior Vice President Sales & Marketing, five years after setting up the carrier's low-cost cousin Scoot.
His new and wide-ranging remit ran the gamut from ecommerce to marketing across overseas territories to merchandising. That responsibility embraced inflight sales – run under a traditional outsourcing agreement with Miami-based sector giant DFASS (now 3Sixty).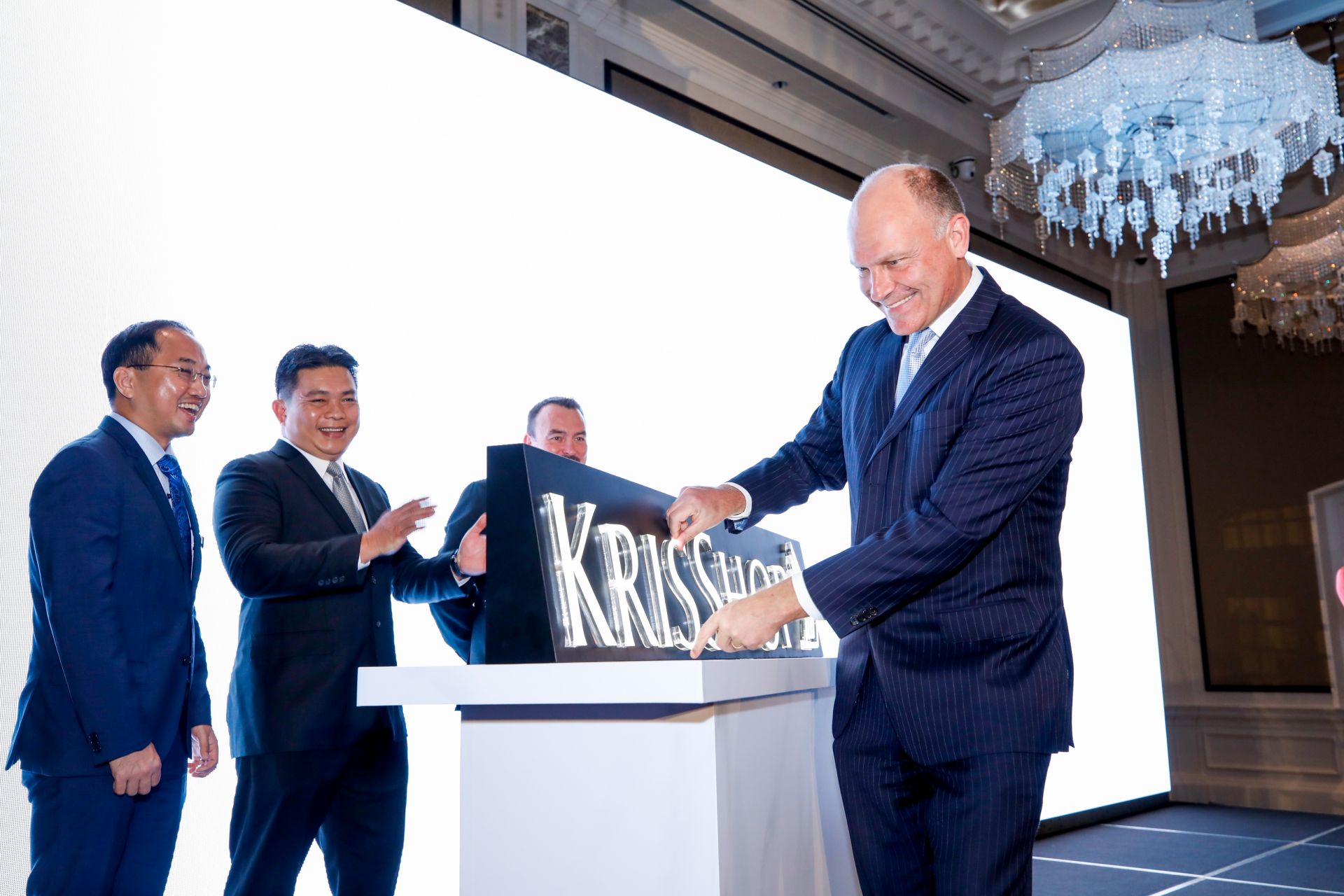 Campbell Wilson puts the symbolic S in place to mark the inauguration of the new KrisShop omnichannel platform
At the time, Singapore Airlines was evaluating how to better express its relevance to more people. It began increasingly to focus on data-driven personalisation and individual targeted marketing. "We thought 'It's not just air tickets or hotels or other ancillaries like extra legroom that people value, it is goods and services'," Wilson recalls. "And the perfect vehicle through which to deliver goods and services was KrisShop.
"We thought 'Let's set it up as a separate company, restructure the relationship we had with DFASS, and give everyone skin in the game.' Let's change the incentives from just doing a good enough job during this concession contract that someone gets the contract renewed to one of 'let's invest in what the business needs in terms of process, technologies, supply chains and skills'."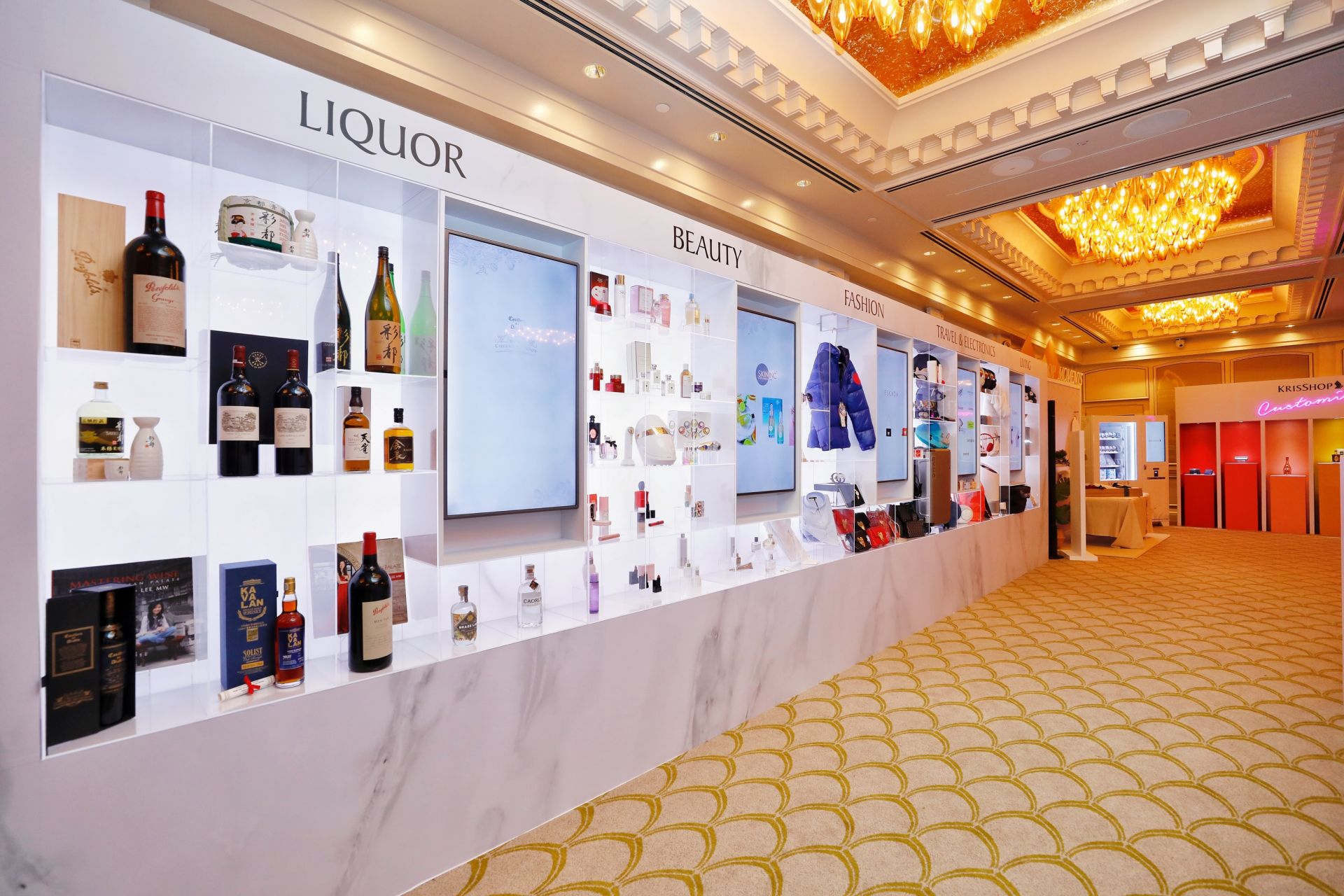 KrisShop is expanding its catalogue of goods and services with a range of international and local brand partners
That was the genesis of the project. DFASS, now 3Sixty, bought into the vision, as did SATS. KrisShop became a joint venture company in which Singapore Airlines owns 70%, and DFASS and SATS each have 15%. "We wanted and needed to own a majority of the business," explains Wilson. "That's because one critical asset is access to the customer database that we have, and we would not be comfortable with sharing anything with an entity that we didn't control.
"There's subsequently been a lot of work behind the scenes on the platform and the logistics and the capabilities."
It's a far cry from the long-held perception of inflight retail as an archaic shopping platform featuring a trolley stacked with duty free items being wheeled along the aircraft aisle by crew who would rather be taking care of their core guest responsibilities.
"We've built tens of millions of dollars' worth of customer segmentation, AI profiling; and targeted marketing capabilities; all things which a standalone ecommerce retailer simply couldn't do"
"We're an airline but customers' lives are much broader than that," Wilson continues. "We know a lot about those customers, and they trust us. We have a brand. They have a currency with us in terms of the loyalty programme. How can we use that to be more helpful to people and be more present to people beyond just the flight experience? KrisShop is the vehicle through which that can happen.
"Conversely, to the extent that we learn new things about people's likes and dislikes through the KrisShop platform, we can then bring that back into the inflight experience so that we can improve that part of the relationship as well. So it should by symbiotic.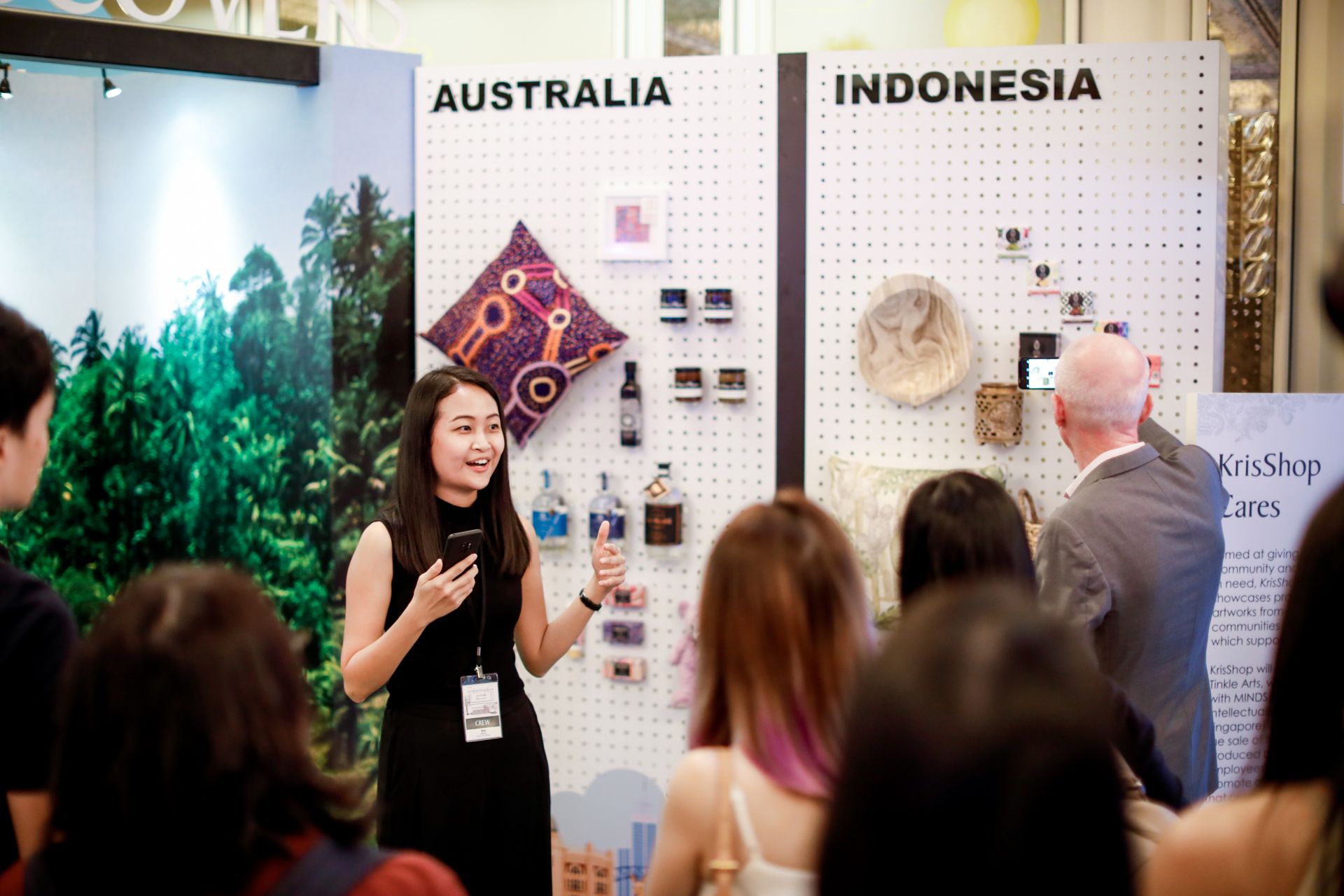 "Singapore Airlines now has this platform to offer artisan manufacturers or local producers an ecommerce platform to the world"
"I think KrisShop has an unfair advantage over a lot of [travel retail] players because as an airline we have advance travel information on our customers. We know where they're going and when they're going long in advance. We have the ability to profile and segment, especially for frequent flyers but also for first-time flyers based on the characteristics that we see in their behaviour.
"We've built tens of millions of dollars' worth of customer segmentation, AI profiling; and targeted marketing capabilities. These are all things which a standalone ecommerce retailer either simply couldn't do because of the cost of acquiring the customer or the cost of acquiring the customer information – or the technical cost of getting out there and communicating to people."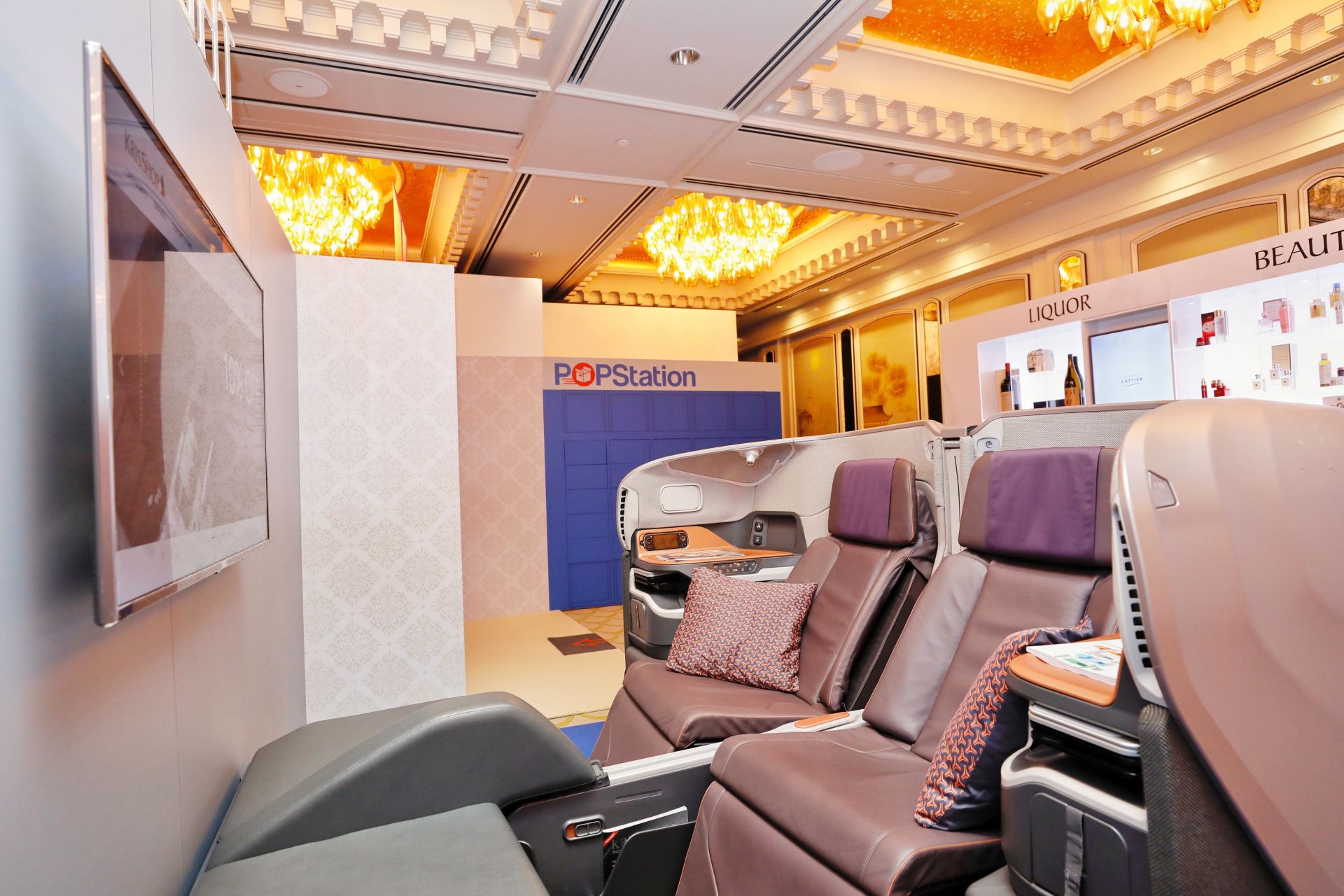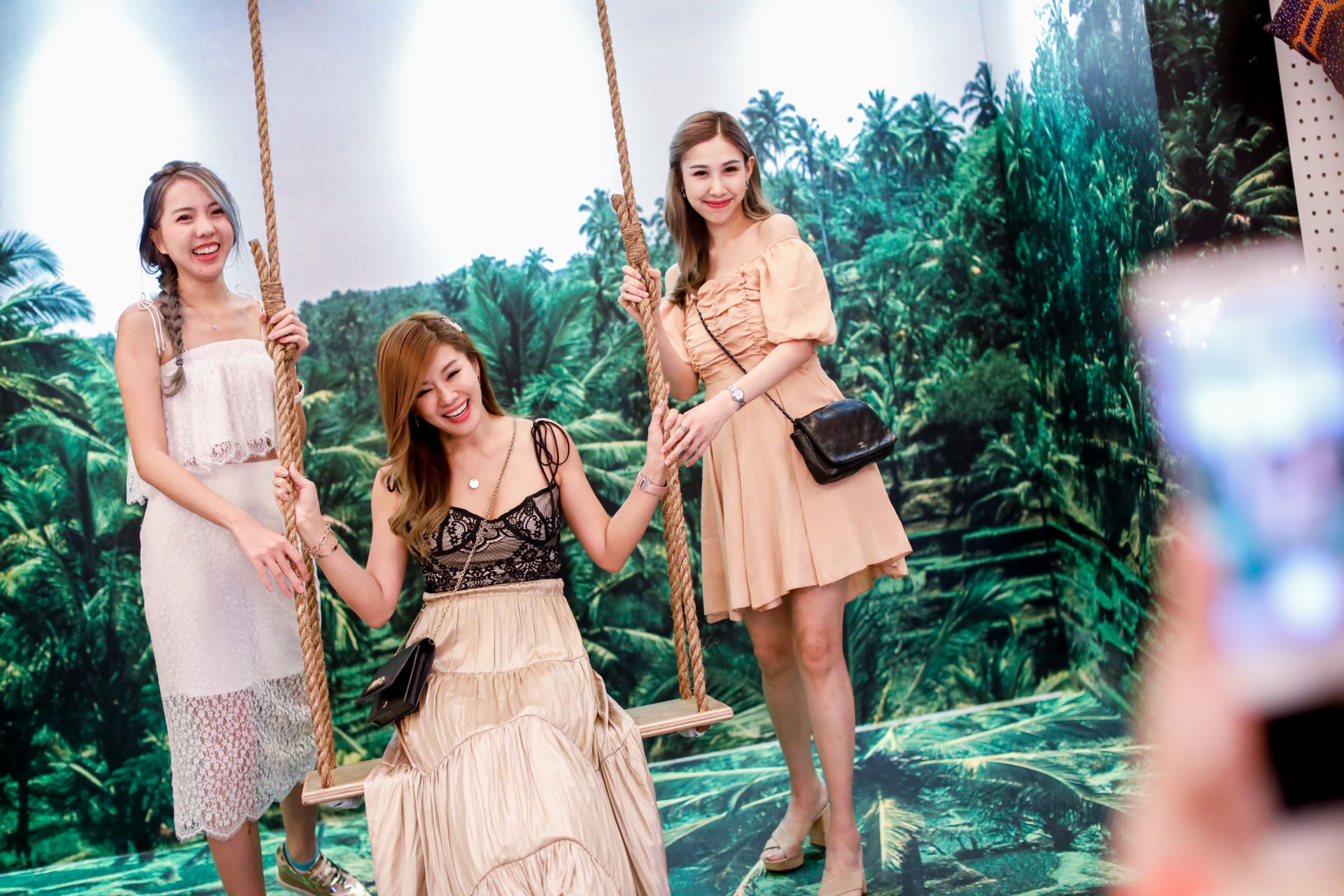 (Above and below) Getting into the swing of things: Instagrammable moments for leading KOLs; (right) The joy of discovery: KrisShop offers a treasure chest of local products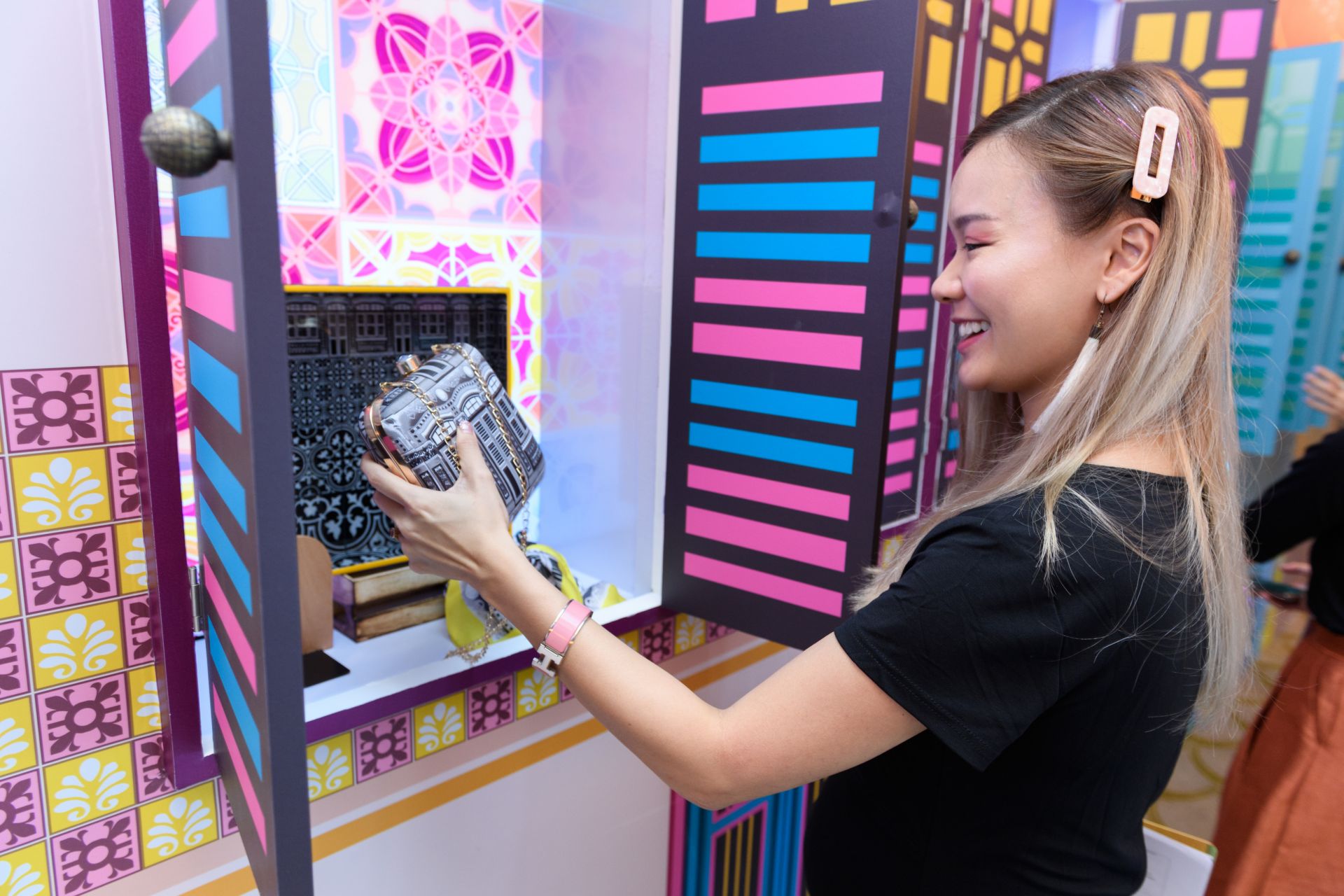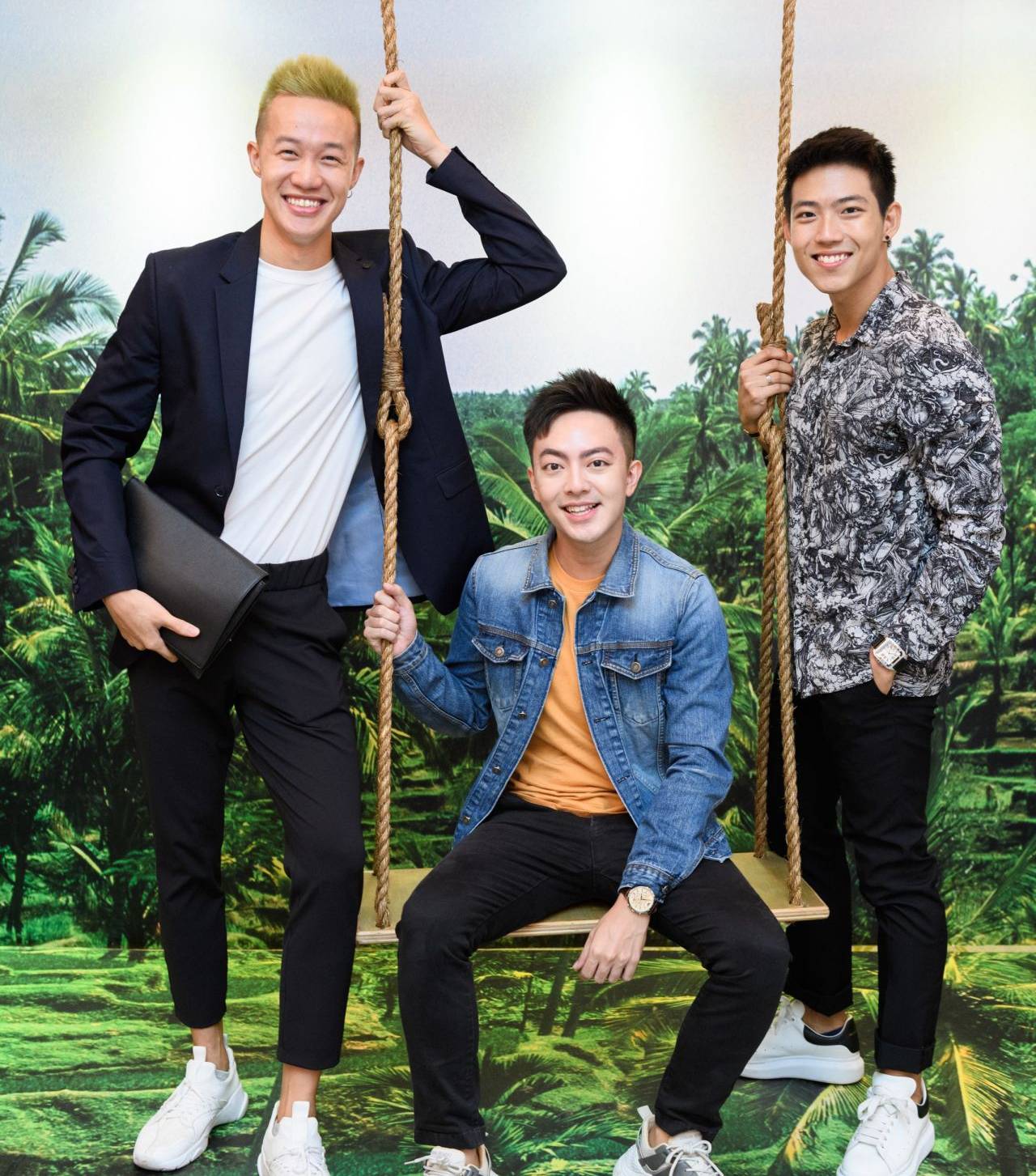 The combination of that reach with the omnichannel model means that KrisShop can look far beyond the historically constrained inflight retail product range. That can mean, for example, flower bouquets, spa experiences, artworks, items produced by special needs groups, or curated products linked to destinations served by Singapore Airlines.
"One of the beautiful things is our 'With Love, SG' concept store for Singapore-produced items," says Wilson. "But actually the concept replicates everywhere we fly. We can go to Bali and talk to the local trade body and say 'look, Singapore Airlines now has this platform to offer your artisan manufacturers or your local producers an ecommerce platform to the world. We have our logistics capability, so all you need to do is get your product to our office in Bali. We can load it on the aircraft, and we can distribute it anywhere'.
"So we then become more supportive and more relevant than just bringing in tourists. We become a conduit for local business to export their product overseas. It's very symbiotic and it ingratiates ourselves into the local community more than just tourism.
"It also gives our customers a selection of unique and bespoke products that they would never otherwise get, because, firstly, would they be aware of them? Secondly, would they be able to buy? Thirdly, would anyone wish to import one or two units of an item to a particular country? We have created a very easy mechanism for people to come to KrisShop and realise that they're getting a unique selection of things they can't get anywhere else, and they can pay with their frequent flyer miles."
"Other airports have approached us, keen to see how they can connect with us and provide complementary products or for us to steer purchases in their direction"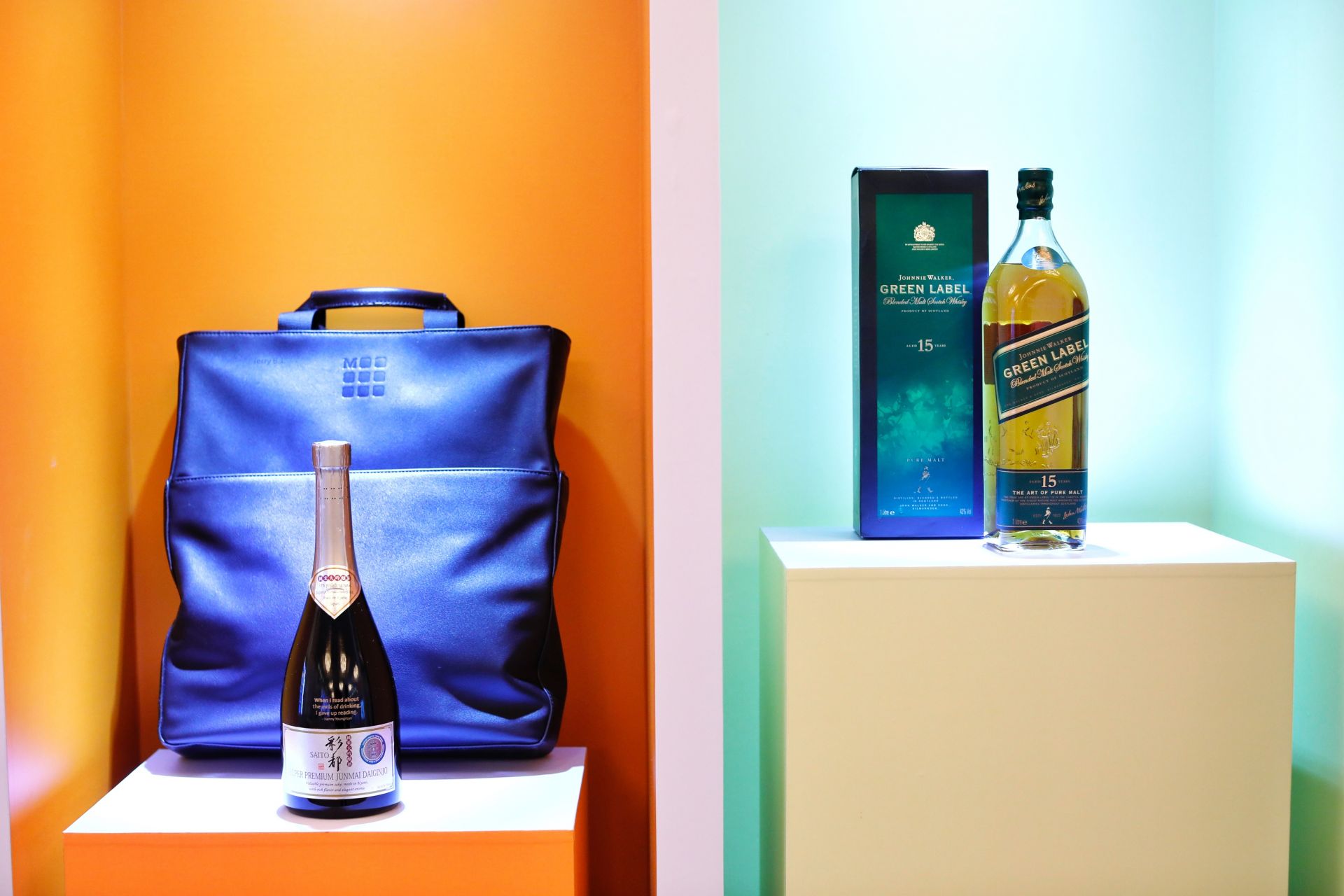 The advanced digital platform allows other improvements over the typical inflight sales offer. "With advances in technology and logistics capabilities now we're developing the ability to have a different product set on, say, London versus Tokyo flights or even a different product set on the night flight to Tokyo versus the morning flight to Tokyo, and so the offer becomes a lot more relevant," Wilson comments.
"Even though the infight experience will never have the broad product range that online will have, it can at least be a more relevant product range. And then by integrating it into the inflight entertainment system, we create a captive audience for many hours where people can actually transact and have their product delivered on arrival to their home or to their hotel."
Bringing airports onboard
The KrisShop.com dropdown menu offers multiple delivery options – on the passenger's airline seat, at home in Singapore and (on certain items) to overseas locations. Wilson says the platform could easily be linked to the retail offer of an airport. While that's difficult in the case of Changi due to perceived competition, he is confident that deals can be struck at Singapore Airlines' destinations offshore.
"Hitherto the airline and airport have seen themselves as competitors within the space. And while there's no compulsion to do so, we see logic in the two working together – people still want to touch and feel their product but they don't actually want to spend a long time at an airport. So how can you have the two work together complementarily?
"Obviously it's going to be more difficult with any airline's hub airport, because that's the natural point of competition, but certainly for other airports in our network – that is probably the easiest collaboration to begin with. Logically I think the whole airport-airline ecosystem can be much stronger than it is now.
"There's a real logic to it, but no one wants to concede ground on what they have. For airports it's a big revenue stream. For airlines it is a big potential revenue stream. It takes a while for the thinking to go 'well, how could I make it a bigger stream that I share differently in?'"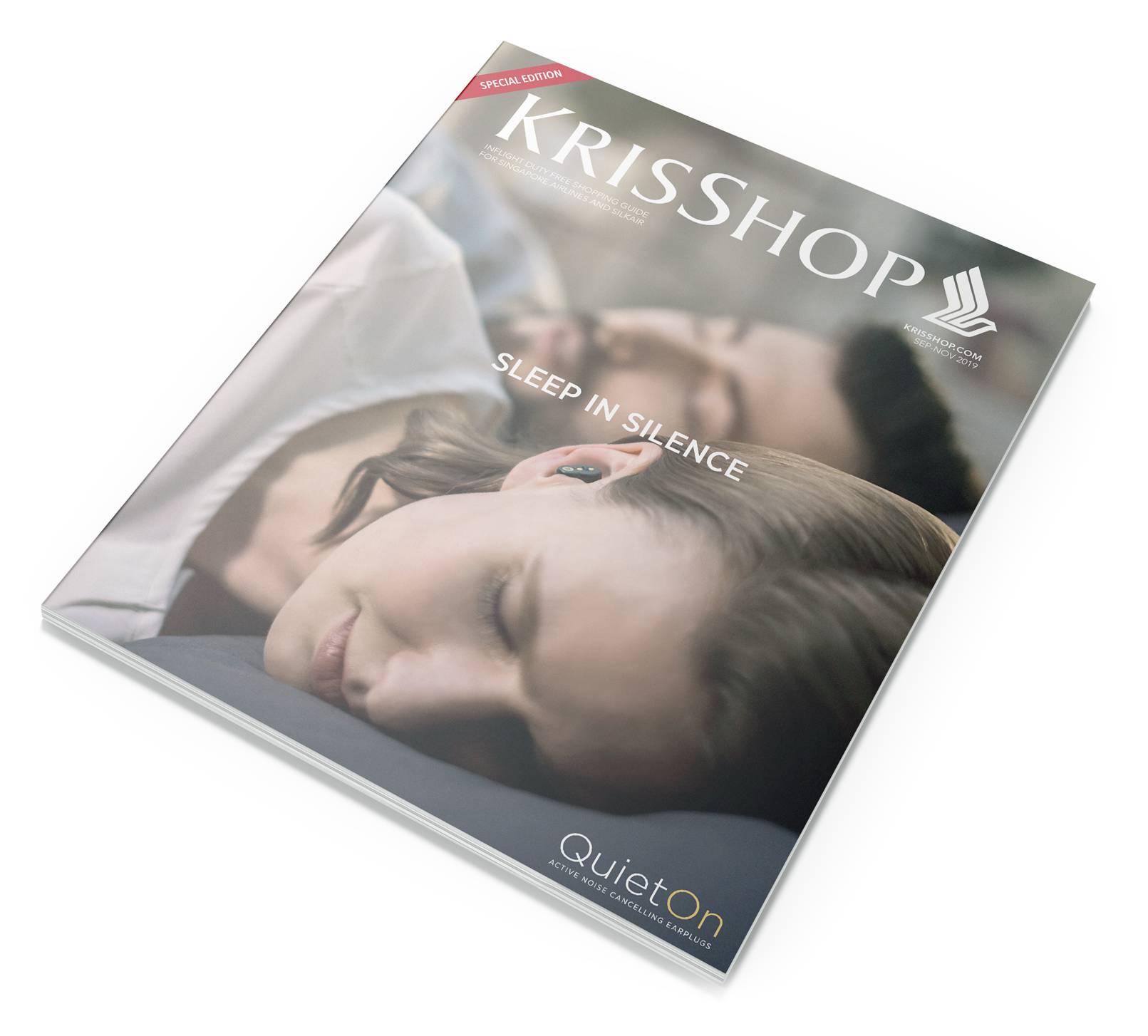 In other words, grow the cake and stop worrying about the portion of the pie. "Certainly other airports have approached us, keen to see how they can connect with us and provide complementary products or for us to steer purchases in their direction," Wilson responds. "We haven't yet inked any of those deals. We're looking to do so, but step-by-step."
How high are the airline's ambitions for the new-look omnichannel platform? "We're absolutely convinced that this can become a very significant business," Wilson replies.
"There are some very high expectations amongst various parties. We need to go step-by-step because this is blazing new ground in many respects. But all of the ingredients that I feel are necessary to achieve success are in place.
"Then there's the global network that we have; the corporate structure that has been set-up; the people we now have in the business; the investment that's being made in customer segmentation and personalisation not just for KrisShop but for the group as a whole. I think we're on the right track."

The Moodie Davitt eZine
Issue 266 | 4 September 2019
The Moodie Davitt eZine is published 20 times per year by The Moodie Davitt Report (Moodie International Ltd).

© All material is copyright and cannot be reproduced without the permission of the Publisher.
To find out more visit www.moodiedavittreport.com and to subscribe, please e-mail sinead@moodiedavittreport.com