---
Sporting dreams and lifestyle goals
For some, the school sports day offers nostalgic memories of glorious summer days, friendly (and not-so-friendly) competition, and the beginning of summer.
Dubai Duty Free clearly believes the concept should not be limited to school days. The retailer has launched the inaugural Dubai Duty Free Summer SportsFest, which will feature some 900 Dubai Duty Free management and staff members. The focus is not only on competition and team building; the new event also promotes a healthy lifestyle and celebrates cultural diversity within the company's growing workforce.
Not surprisingly, the egg and spoon race is nowhere to be seen. Instead, 44 squads representing seven teams – from Concourse A, Concourse B, Concourse C, Concourse D, Terminal 2, AMIA and Distribution Centre – will compete for trophies in more serious sporting events such as basketball, volleyball and football.
Dubai Duty Free Executive Vice Chairman and CEO Colm McLoughlin expressed his delight at the creation of the Summer SportsFest, noting the important role of the Dubai Duty Free Sports & Social Committee, which was set up in 1986 to encourage an active lifestyle and sporting achievement among its employees. Since then, Dubai Duty Free players have excelled in major tournaments within the UAE in basketball, football, bowling, cricket, volleyball and dragon boat.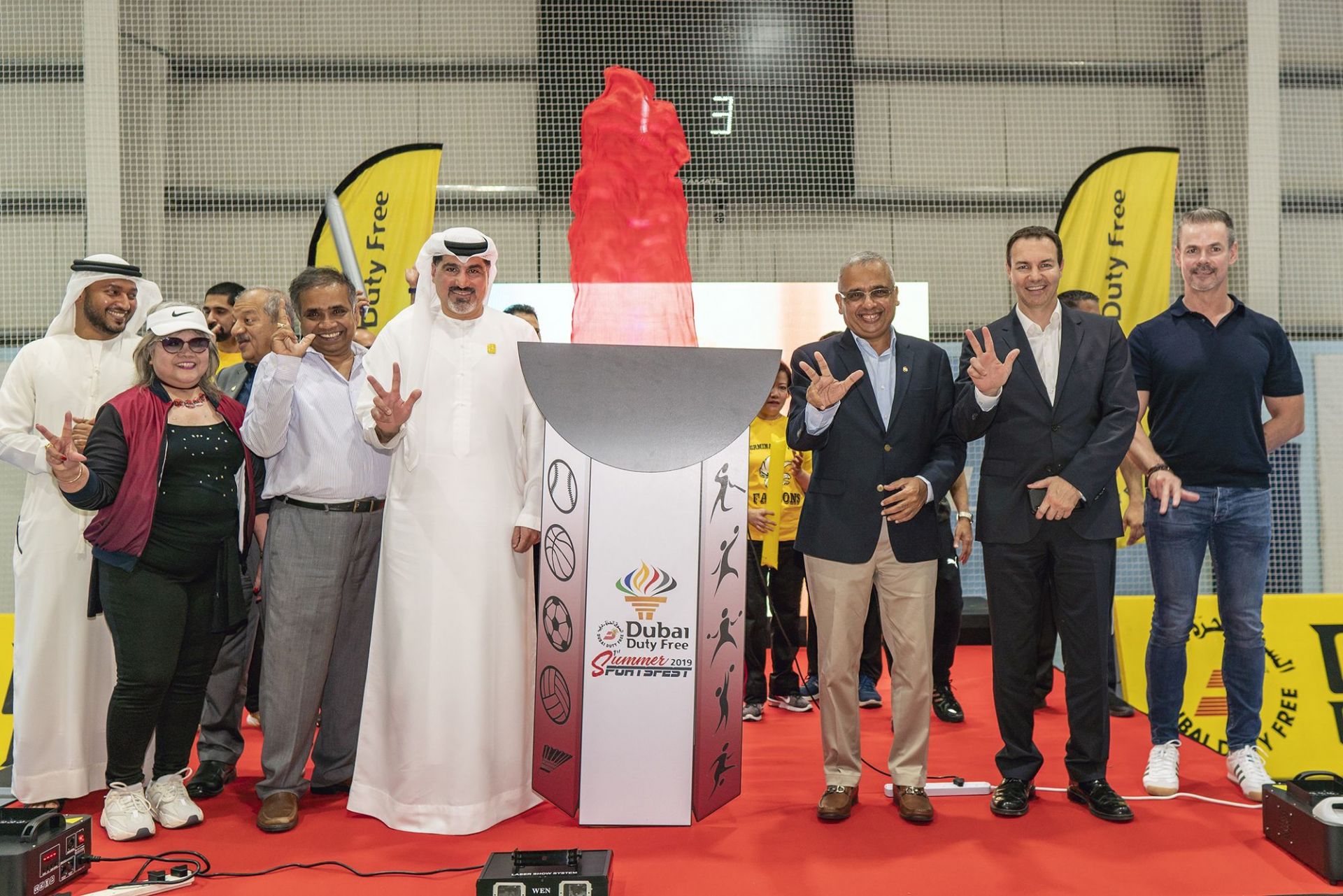 Let the games begin: From left to right, Dubai Duty Free Senior Manager External Affairs & Legal Yousef Al Khalid; Executive Office Manager Nida Ponce; Vice President Finance Kumar Ananthan; Executive Vice President Corporate Services Salah Tahlak; Chief Operating Officer Ramesh Cidambi; Senior Vice President Retail Support Michael Schmidt and SVP Finance Bernard Creed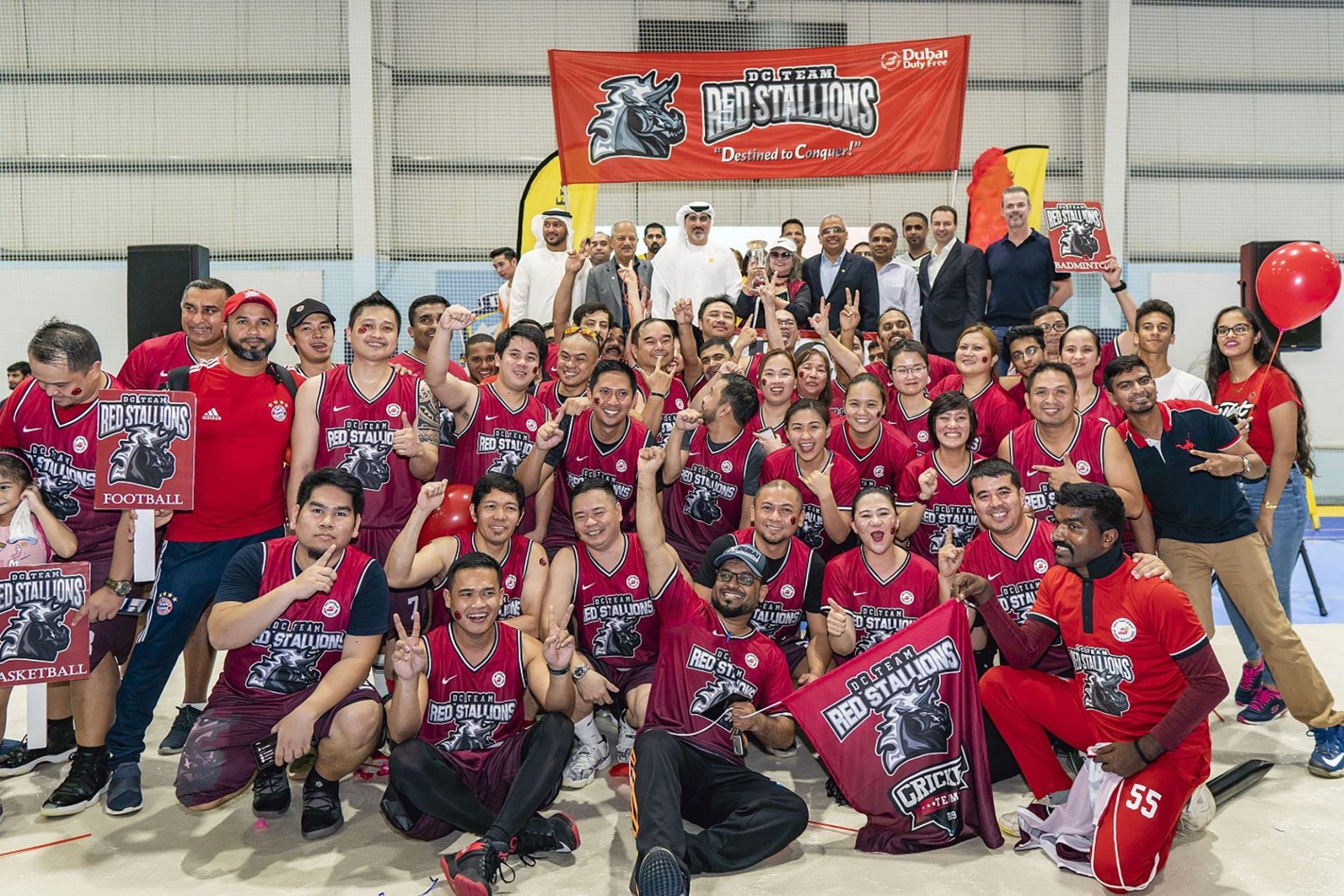 Horsing around: All competing teams participated in a parade at an opening ceremony event, with DC Team Red Stallions receiving a special award as the 'Best Team in Parade Presentation'

The Moodie Davitt eZine
Issue 266 | 4 September 2019
The Moodie Davitt eZine is published 20 times per year by The Moodie Davitt Report (Moodie International Ltd).

© All material is copyright and cannot be reproduced without the permission of the Publisher.
To find out more visit www.moodiedavittreport.com and to subscribe, please e-mail sinead@moodiedavittreport.com