---
Rituals commits to stepping up for the planet


Welcome to Duty Calls. This regular feature aims to shine a light on some of the most laudable examples of altruism and sustainability within the travel retail industry by companies that go beyond the call of duty. In this issue the focus is on Rituals, which has adopted a multi-faceted approach to sustainable innovation through natural collections and refillable products. Colleen Morgan looks at the brand's next steps.
Home and body cosmetics specialist Rituals prides itself on being a brand which has the wellbeing of both its customers and the planet at heart.
Its focus on natural-based formulas is derived from Rituals' ethos to "make impactful changes" and Rituals Travel Retail Director Neil Ebbutt (right) believes this is a powerful part of the brand's appeal in travel retail.
"Part of the key to building a lifestyle brand in travel retail, where you have the opportunity to engage with so many consumers for the first time, is presenting a genuine, authentic story," he says.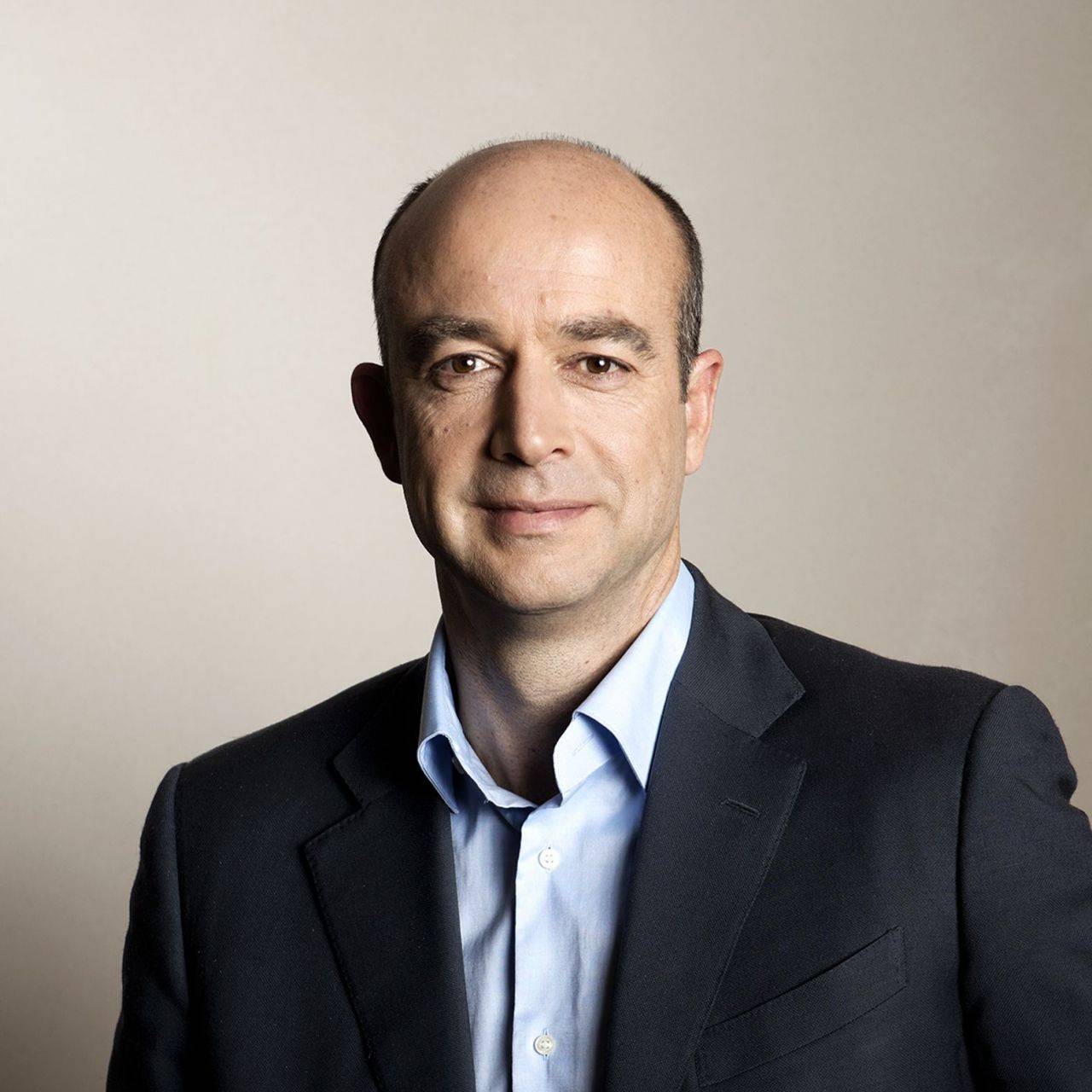 The Ritual of Namasté skincare range features products that have been developed with responsibly sourced natural or naturally derived ingredients
"What we know about our consumers is that wellness means more than just taking care of themselves. It's also about taking care of the planet, so we must live and breathe this philosophy too. Wherever our sales staff are in the world, they are able to deliver a very compelling sustainability message."
Through its products, Rituals aims to add a touch of luxury to everyday routines. Its philosophy is based on the power of turning those rituals into moments of wellness and selfcare; the brand encourages its customers to "find happiness in the smallest of things".
Rituals Founder Raymond Cloosterman is adamant that Rituals is "not here to sell you beauty; we are here to make you feel good" while Rituals Director Innovations & Sustainability Niki Schilling underlines the brand's commitment to having a positive impact on the planet.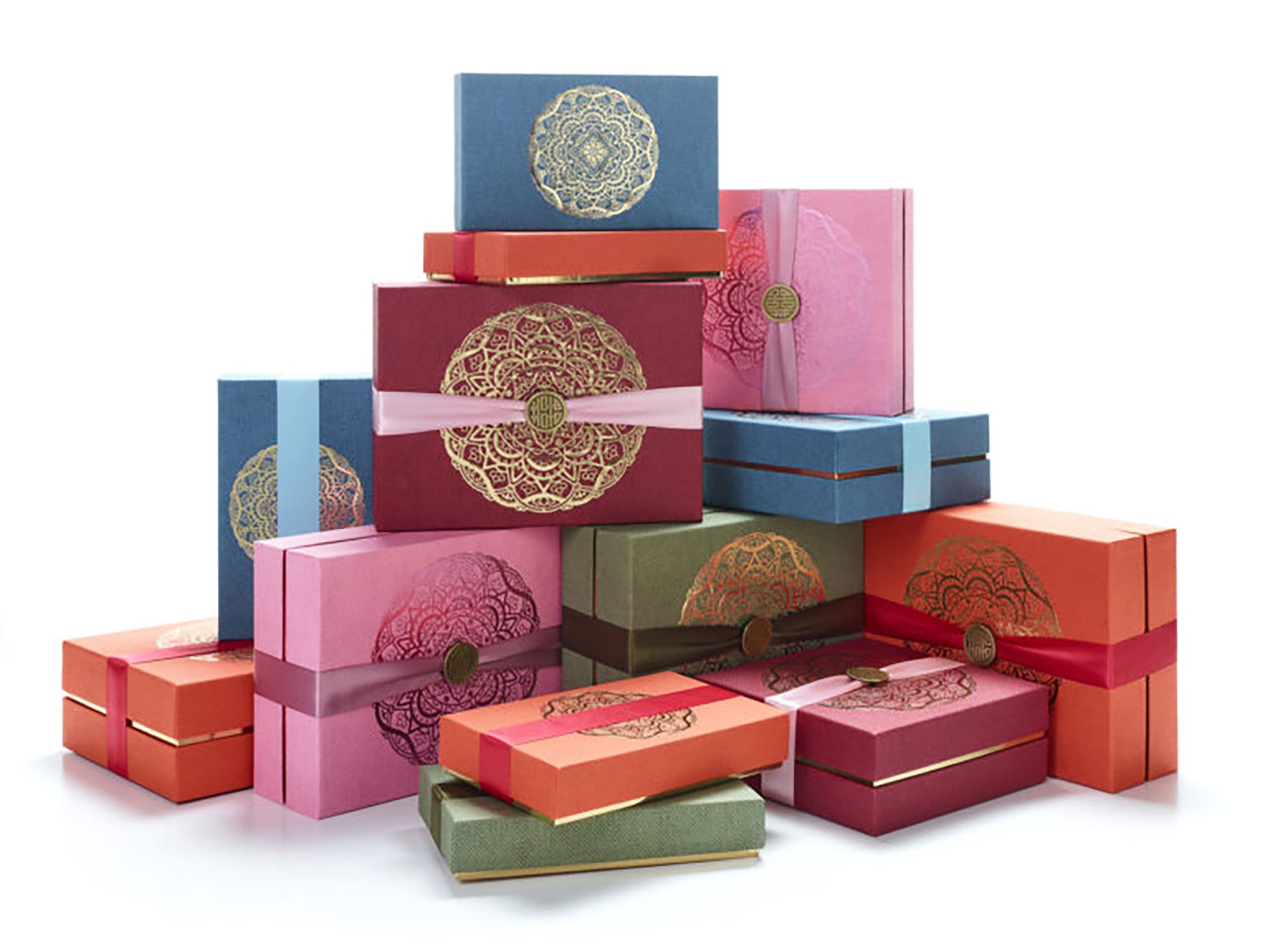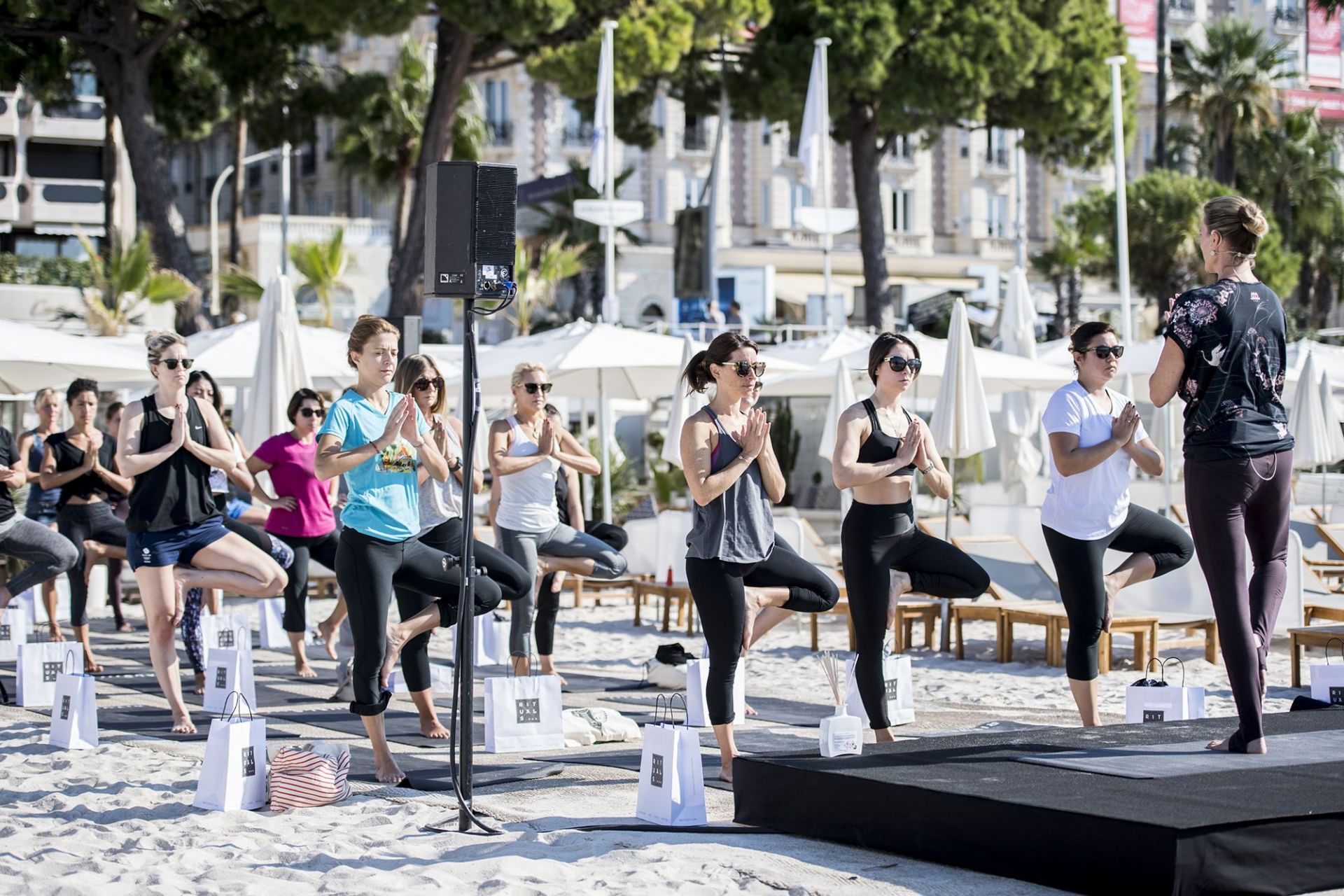 Rituals underlined its commitment to wellbeing with a yoga session prior to the opening of the TFWA World Exhibition & Conference in 2018
The importance of a 3Rs approach to sustainability
To support its products, and its extensive sustainability efforts, Rituals has adopted the 3Rs approach: Reduce, Reuse and Recycle.
"Rituals is all about wellbeing; ours, our customers and the wellbeing of future generations," Schilling says. "There is no planet B. That's why we are determined to not just make our customers feel good, but also to do good. At Rituals, we don't just set high standards for our products – we set high standards for our processes as well.
"Our innovation team is working non-stop to pave the way for a more sustainable world. This can be seen with the introduction of natural and eco-friendly products, such as the eco-chic refills and the advanced natural skincare range The Ritual of Namasté collection."
A key to Ritual's approach, according to Schilling, is ethical sourcing, to ensure that ingredients are obtained in a responsible and sustainable way. Suppliers, she adds, must sign a code of conduct to ensure there is no child labour used in the production of any ingredient, that there is no discrimination and fair salaries and safe working conditions are guaranteed.
Products are not tested on animals and the brand is a member of the Better Cotton Initiative, which aims to make global cotton production better for the people who produce it, the environment it grows in, and the sector's future.
Rituals is determined to minimise its environmental footprint. The brand introduced eco-friendly refills for its body creams in 2016 and has since extended the refills to its day and night creams, fragrance sticks, car perfumes and hand washes. According to Rituals, in major categories like skin, home and bodycare, refills generate more than 25% of its sales.
The brand uses FSC-certified paper for secondary product packaging and, where possible, uses recycled paper. Wood is sourced from sustainably managed forests in Europe and is PEFC-certified.
Rituals' gift sets are presented in reusable boxes instead of wrapping paper. As reported, the company has also made its gift boxes more compact and plastic inlays have been replaced with compostable paper foam. Some have been resized to reduce shipping requirements.
Rituals launched a campaign in 2016 in which 10% from certain purchases went to the Tiny Miracles Foundation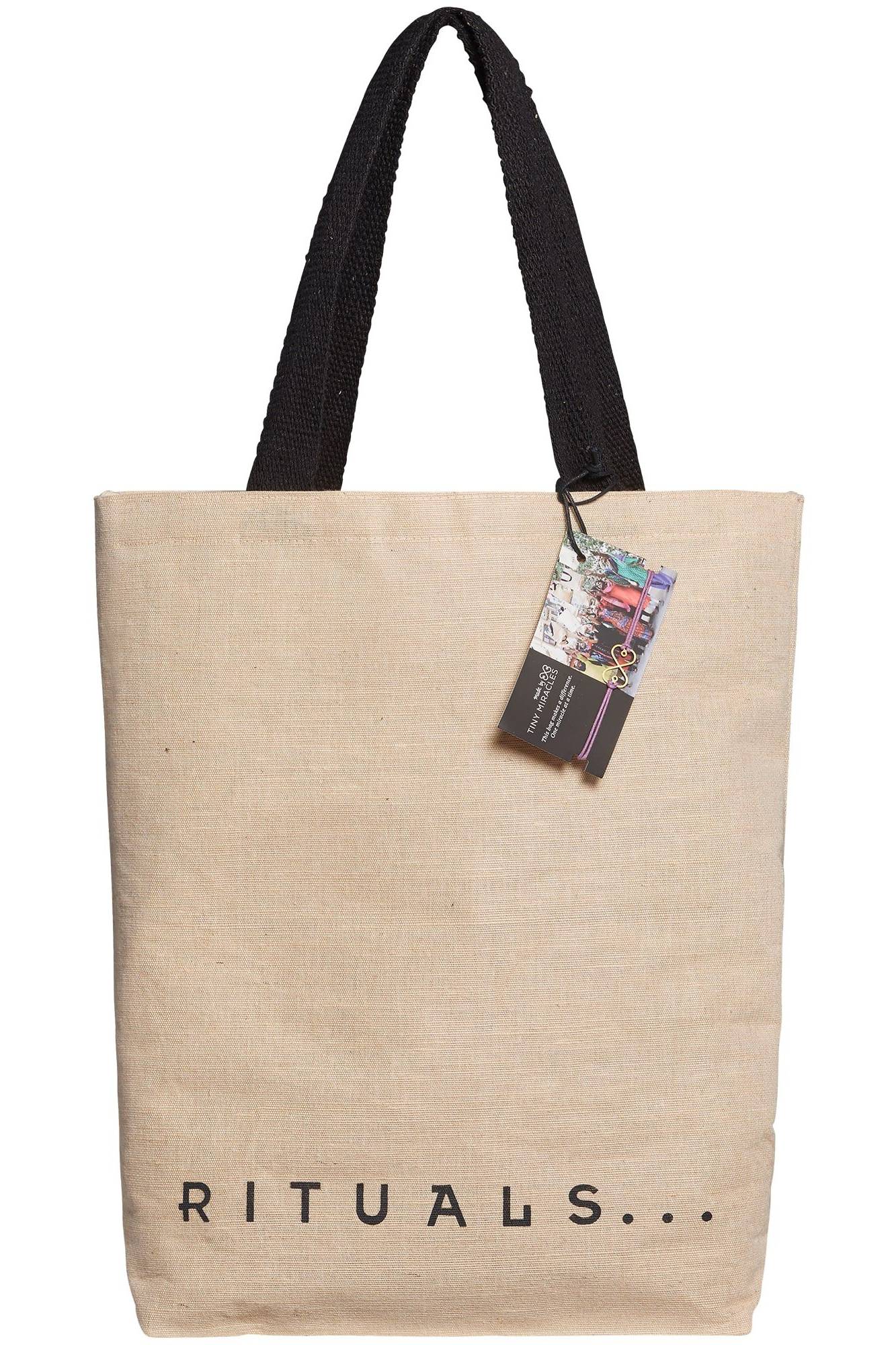 "Considering that we annually sell around 6.5 million gift sets, these are improvements that really make a difference," Schilling says.
She quotes figures indicating the positive impact buying refills can have on the environment. For example, if a customer buys a refill instead of a new Rituals body cream, there is a 70% saving on CO2, 65% on energy and 45% on water.
"The Dalai Lama once said, 'If you think you are too small to make a difference, try sleeping with a mosquito'. I believe we have a shared responsibility to make sure future generations won't suffer the consequences of our lack of care for the natural world—and that if we all commit to consciously making better choices on a daily basis, we can make a difference," Schilling adds.
According to Rituals, it was one of the first companies to remove microplastics from its body scrubs, opting to use natural scrub particles such as sea salt or sugar instead. The brand has also removed potentially harmful substances, such as parabens, phthalates, methylisothiazolinone (MIT) and sodium lauryl sulfate, from all its formulations.
Shilling believes that sustainability and affordability can go hand in hand, adding that the Rituals refills are a "great example of how eco-friendly products can also be friendly to their customers' wallets". Shilling also notes that Rituals will introduce a shower foam which is packed in an eco-light can and uses less aluminium.
The brand has launched a reusable, cotton jute shopping bag (pictured); Rituals says the bag underlines its commitment to promoting more sustainable shopping and to giving back.
The bag is crafted by the women of the Tiny Miracles Foundation. The project was established in 2010 with the aim of enabling the world's poorest communities to break their own poverty cycle within ten years, starting with the Pardeshi and Aarey communities in Mumbai, India.
"By buying this bag customers support women's skills and training and provide them with an income to support themselves and their families," Rituals says.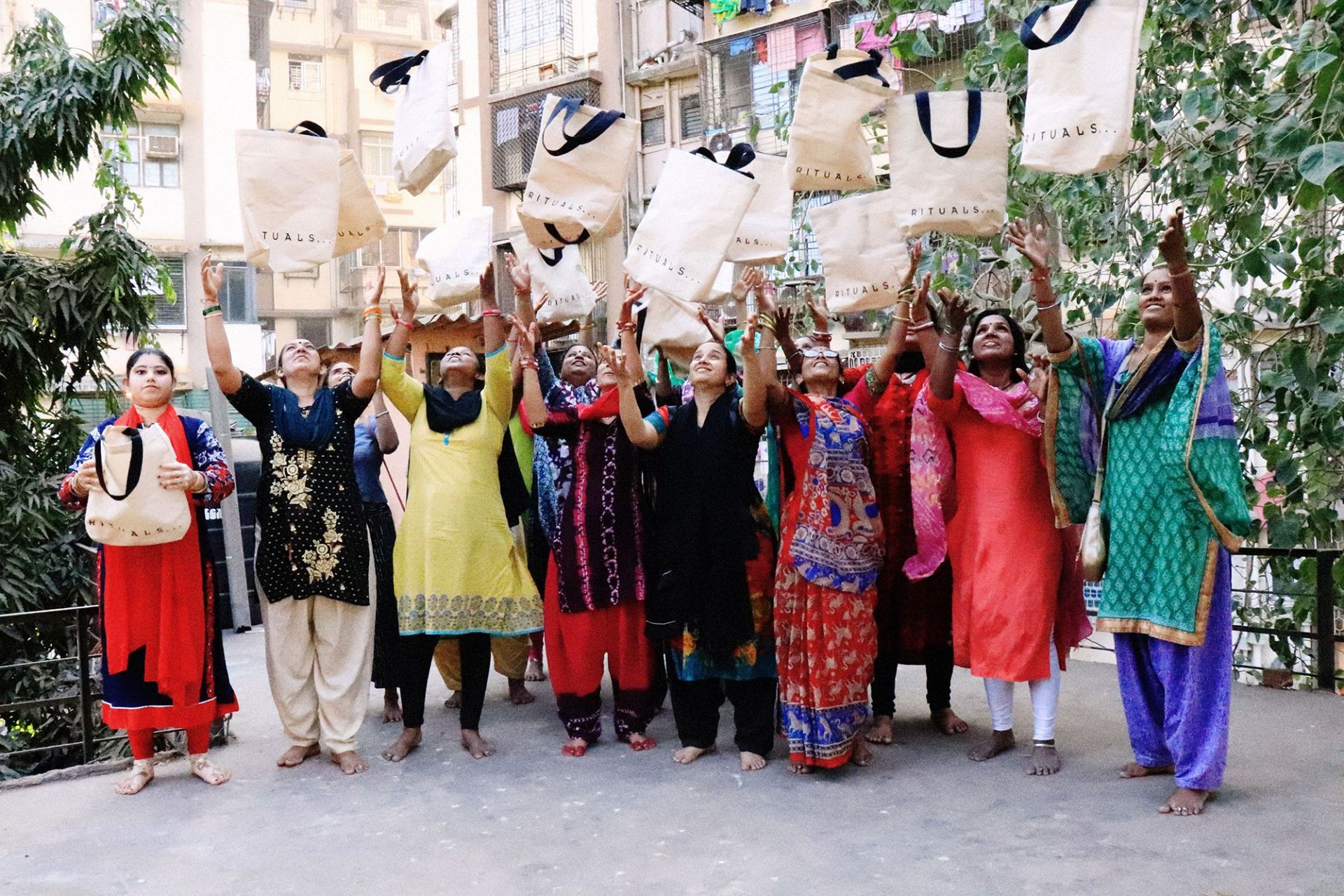 Lift off: Women from the Tiny Miracles Foundation with Rituals' reusable shopping bag
Shilling says Rituals' wellbeing plans go beyond its products to concentrate on teaching people to "take time for themselves".
The brand hosts events – including a Sunday morning yoga session prior to the opening of the TFWA World Exhibition & Conference – to help not only their customers but also their employees and business partners to slow down through yoga and mindfulness sessions.
The company is exploring a new concept, The Soul School, which is a small-scale pilot project combining yoga, meditation and mindfulness sessions in classes for school children. The five-minute daily programme aims to help children, aged six to 12, begin their day with calm and focus. According to Rituals, this is a "scientifically proven methodology that will help boost concentration, diminish stress and improve the effectiveness of their education".
A Rituals app also includes meditation and yoga sessions.
"Rituals' continuing dedication to be a pioneer in sustainability is supported by the various ongoing and upcoming initiatives that align with the Rituals Care pillars: wellbeing, cruelty-free, clean and safe, limiting waste, and giving back," the brand says.
"As part of this global commitment, Rituals continues to promote and support its key initiatives through avenues such as travel retail to ensure that even customers in transit are shopping and living more mindfully."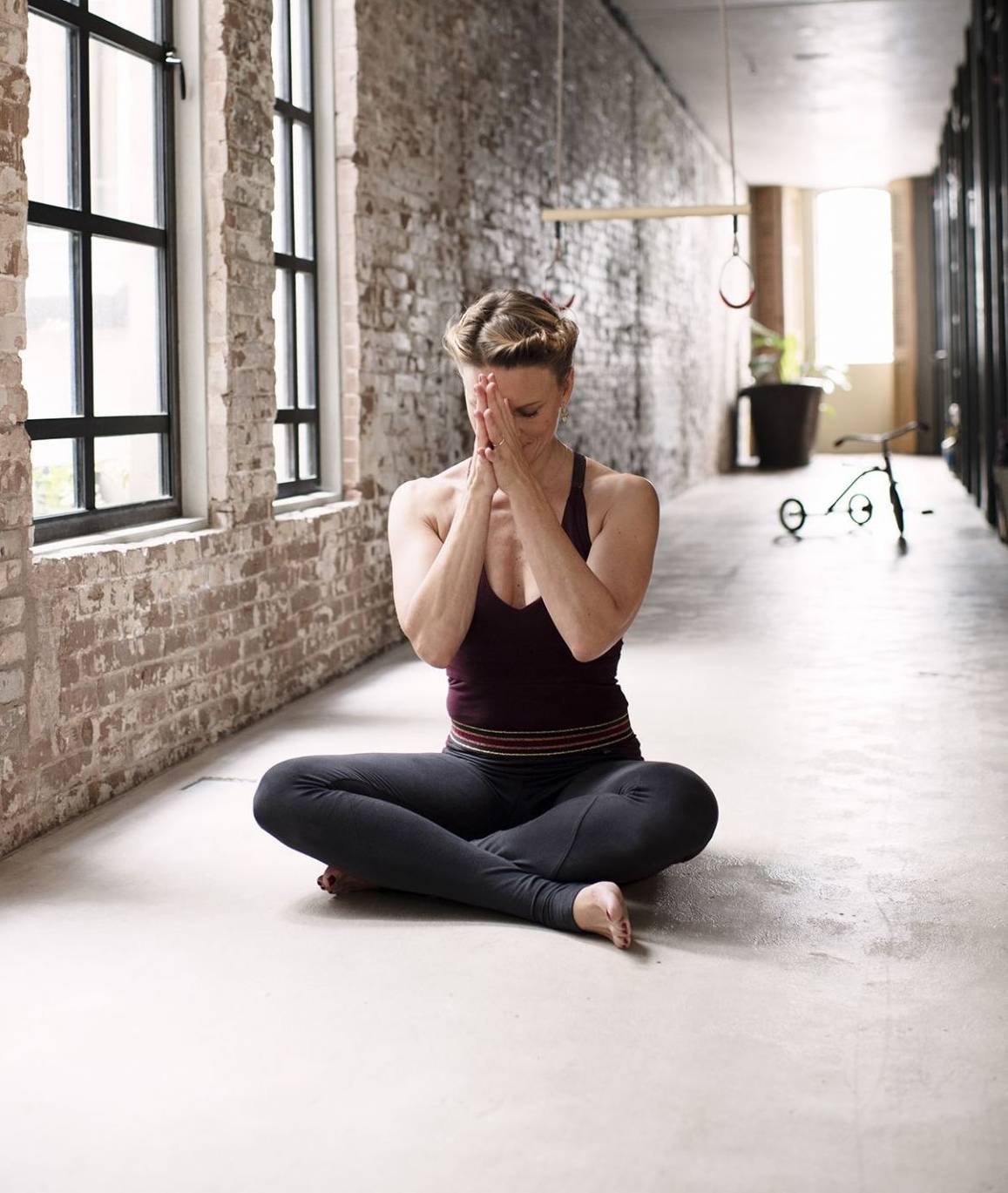 The Moodie Davitt e-Zine Duty Calls feature highlights environmental and socially responsible initiatives around the globe where people and the planet are the priority. If you have CRS projects, big or small, that you would like featured in Duty Calls, please contact Jason Holland at Jason

The Moodie Davitt eZine
Issue 266 | 4 September 2019
The Moodie Davitt eZine is published 20 times per year by The Moodie Davitt Report (Moodie International Ltd).
© All material is copyright and cannot be reproduced without the permission of the Publisher.
To find out more visit www.moodiedavittreport.com and to subscribe, please e-mail sinead@moodiedavittreport.com