Following the tremendous success of the inaugural event this May, the King Power Travel Retail Friendship Club (TRFC) Golf Open and Gala Dinner is to become a permanent fixture in the global travel retail calendar.
The 2020 event will take place on Friday 8 May, just before the TFWA Asia Pacific show in Singapore.
King Power Group (HK) Managing Director and TRFC President Antares Cheng said: "The King Power Travel Retail Friendship Club (TRFC) Golf Open and Gala Dinner, open to all members of the travel retail community, was a tremendous success this year and we look forward to an even bigger and better event in 2020 – an auspicious date marking the third decade of the 21st century and the Chinese Year of the Rat.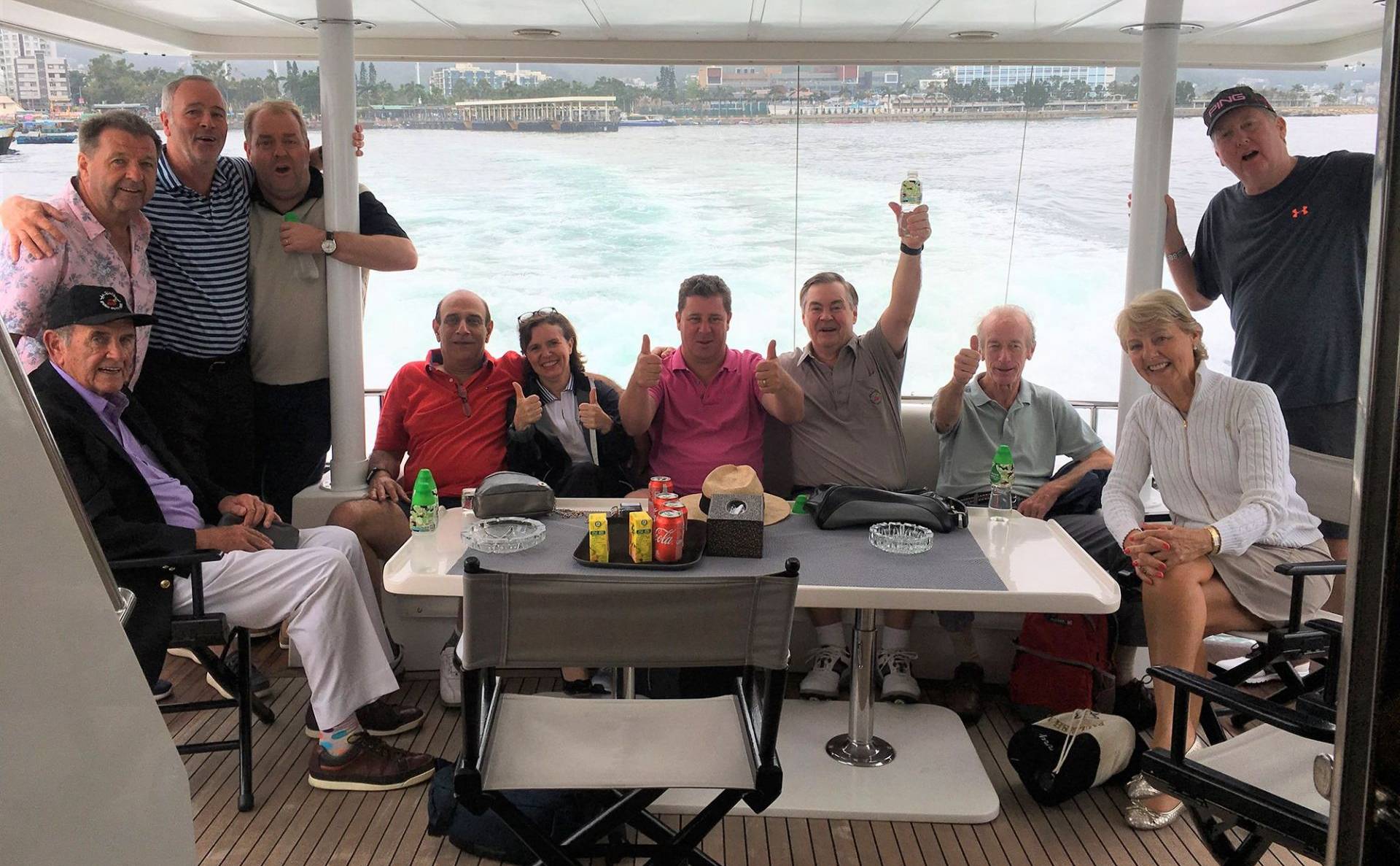 All aboard as the King Power Travel Retail Friendship Club Golf Open contenders head towards the magnificent Kau Sai Chau Golf Club
"The travel retail community sells great brands in great locations all around the world. But it's not just about business; it's also about friendship. It's about reaching out around the world, across geographic, cultural and linguistic boundaries and creating a common bond born out of mutual understanding and travel retail friendship. The TRFC celebrates those bonds and that friendship in a unique way."
King Power Group (HK) Travel Retail & Duty Free Managing Director, TRFC CEO and India's most famous tee-planter Sunil Tuli said: "We welcome back industry friends, old (some really, really old) and new, to the King Power Travel Retail Friendship (TRFC) Club Golf Open and Gala Dinner. While not everyone in the industry can aspire to my Mount Kangchenjunga* heights of golfing excellence, they are all warmly invited to play on one of the world's greatest courses and with, surely, some of the world's most friendly business colleagues.
"To ensure an immersive and engaging travel retail experience, I will be available for autograph signing and selfie sessions after the tournament for those wanting to have an unforgettable memory of this unique event – and me – which they can then post on social media."
*FOOTNOTE: At 8,586m Mount Kangchenjunga is India's highest mountain, and the third-highest in the world. The Mount Kangchenjunga Golf Course, 400m from the summit at its highest point, features the world's most elevated tee-plantation. Here, the young Sunil Tuli would send his irons soaring high into the Himalayan sky, sometimes stopping to pick up his clubs once they landed.
The legendary 8,586 m par-46 18th hole is famous for its elevated tee (and its very good coffee) near the peak, with the green situated far below amid a precarioius ravine on the border between Sikkim state, Northeastern India, and eastern Nepal. "This is why my golf game is so borderline," Sunil Tuli told The Moodie Davitt Report during a self-autographing session on the course. "I teed off there once and it's been downhill ever since."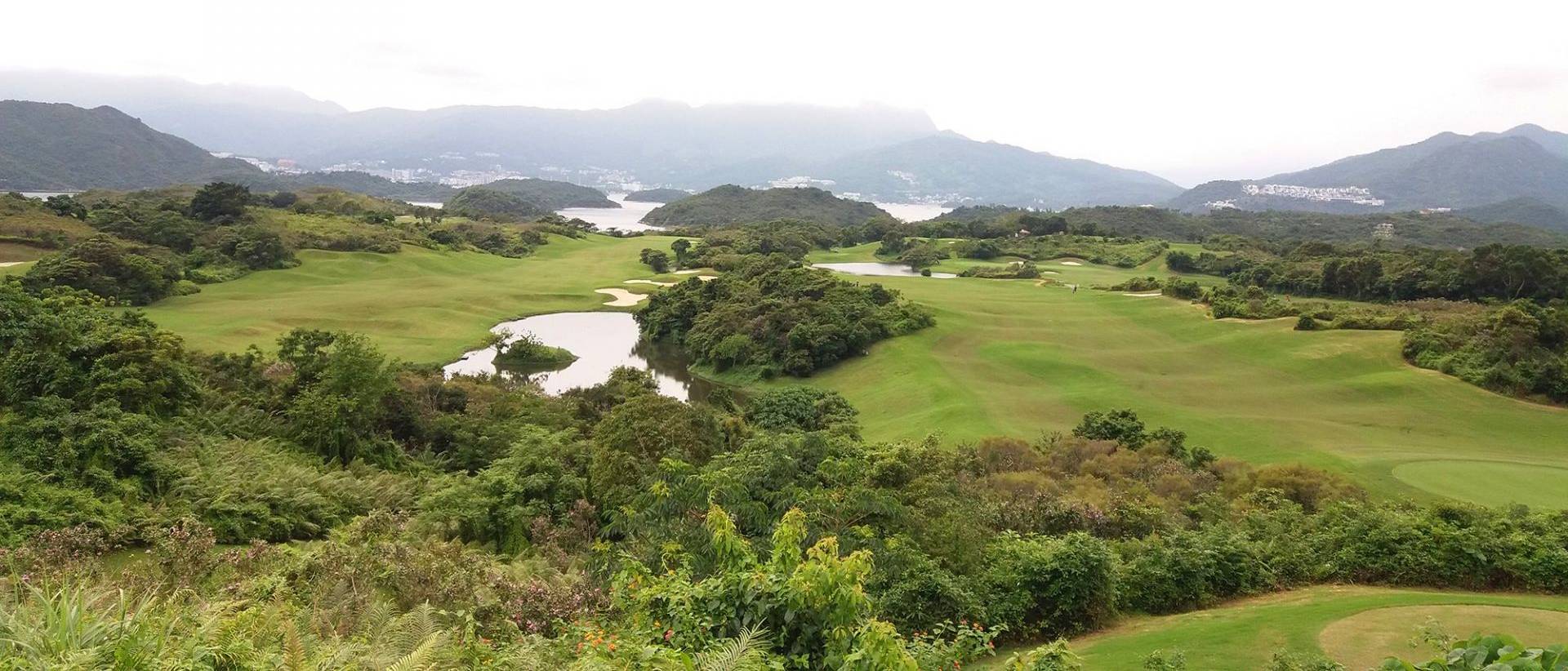 The beautiful course is located on Kau Sai Chau, an island off the coast of Sai Kung of Hong Kong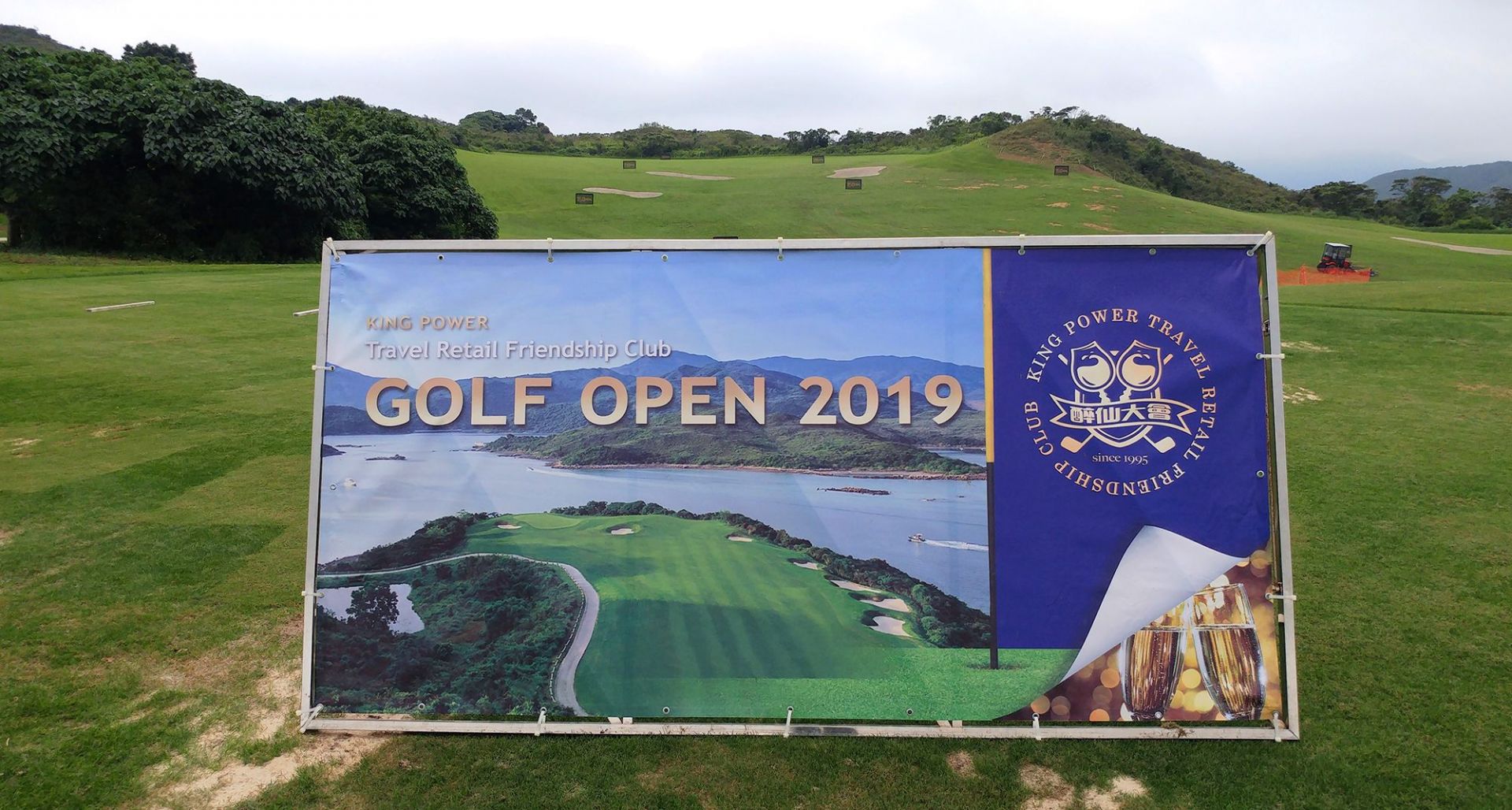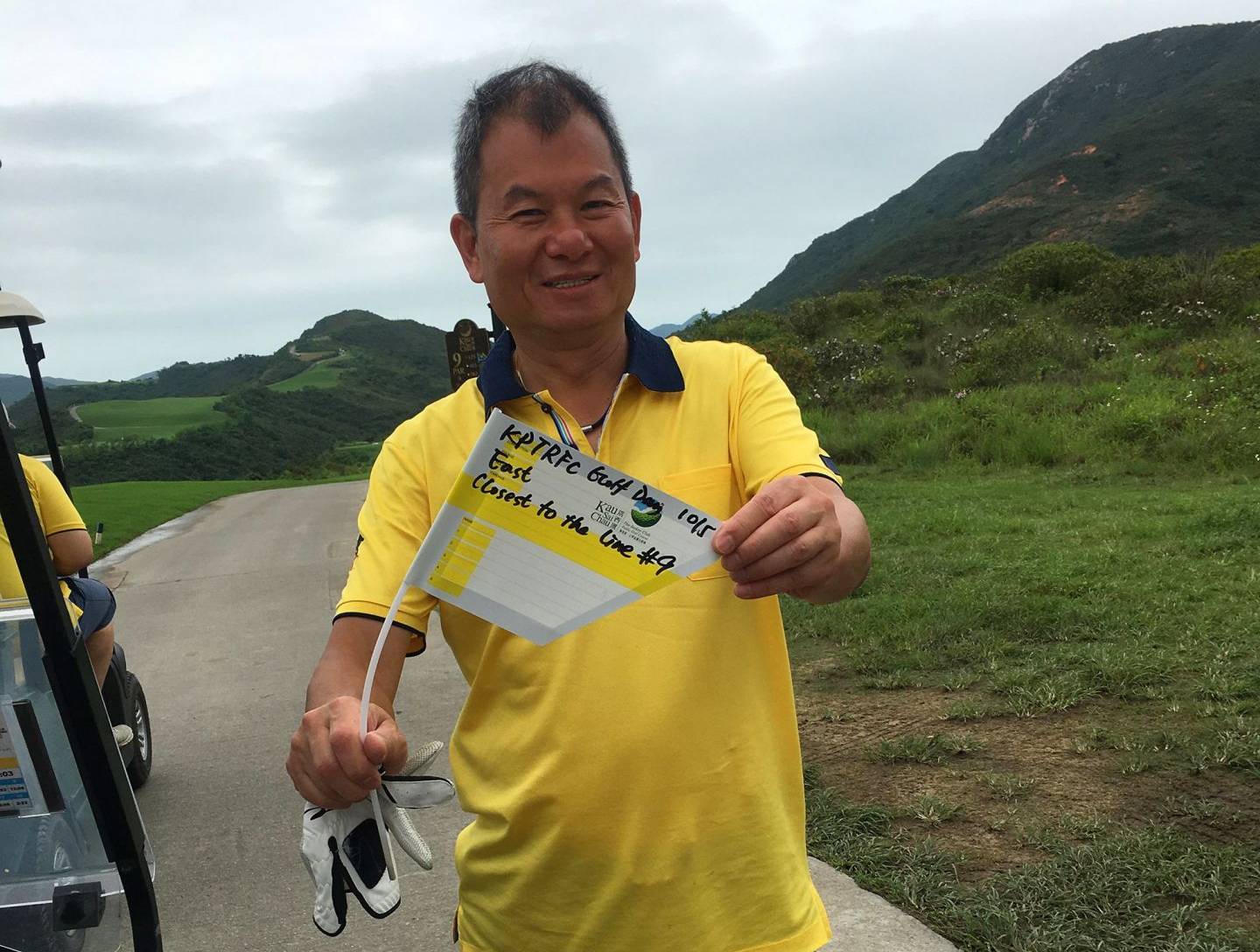 King Power Group Hong Kong Managing Director Antares Cheng is President of the Travel Retail Friendship Club
Anyone for Tee? The TRFC board members prepare to play their honorary opening drives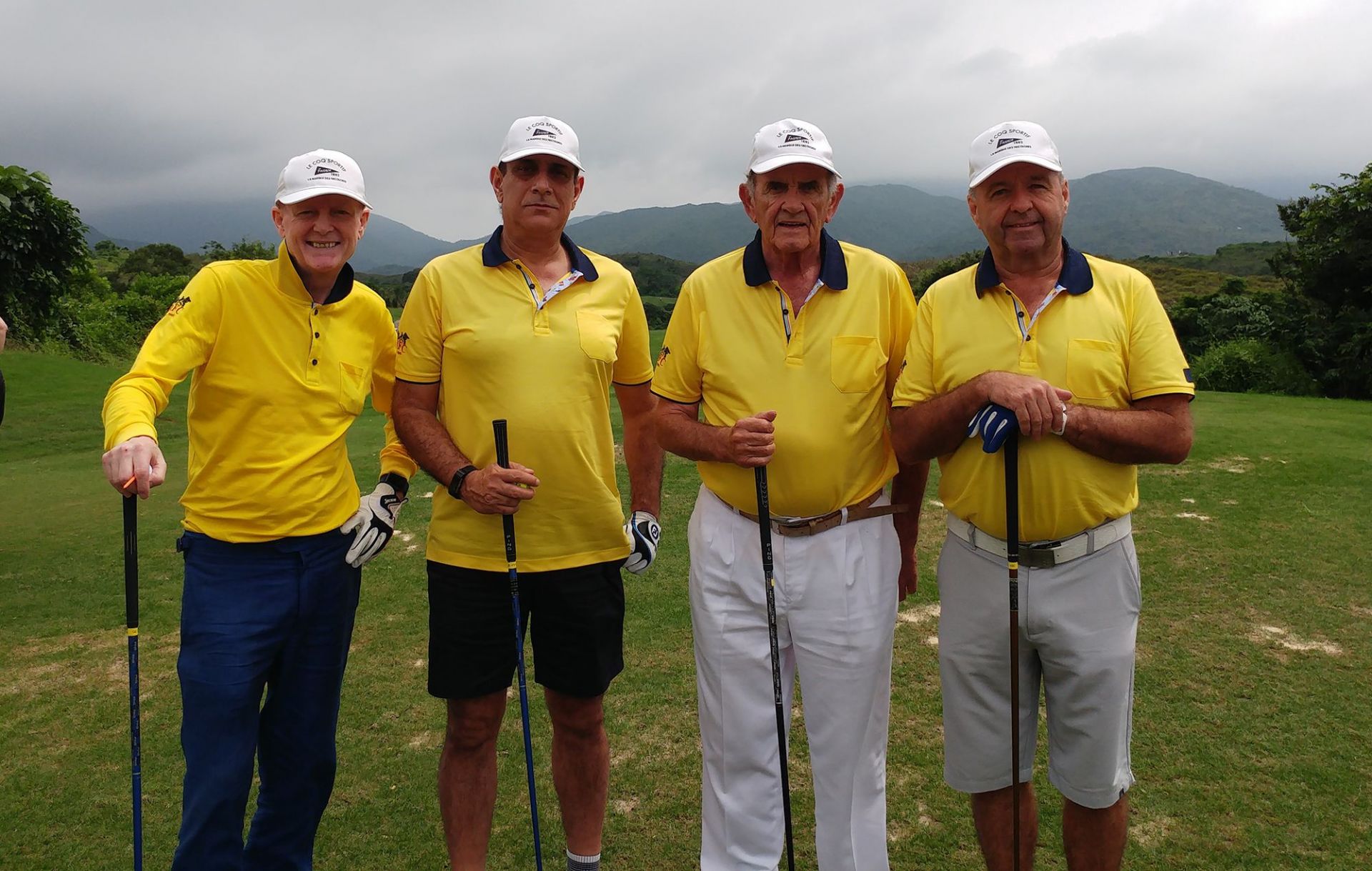 Famous Indian tee-planter Sunil Tuli (second from left) with his young prodigies (from left) The Moodie Davitt Report Founder & Chairman Martin Moodie, Dubai Duty Free Executive Vice Chairman and CEO Colm McLoughlin, and long-time ARI-Middle East Managing Director (and still a board member) John Sutcliffe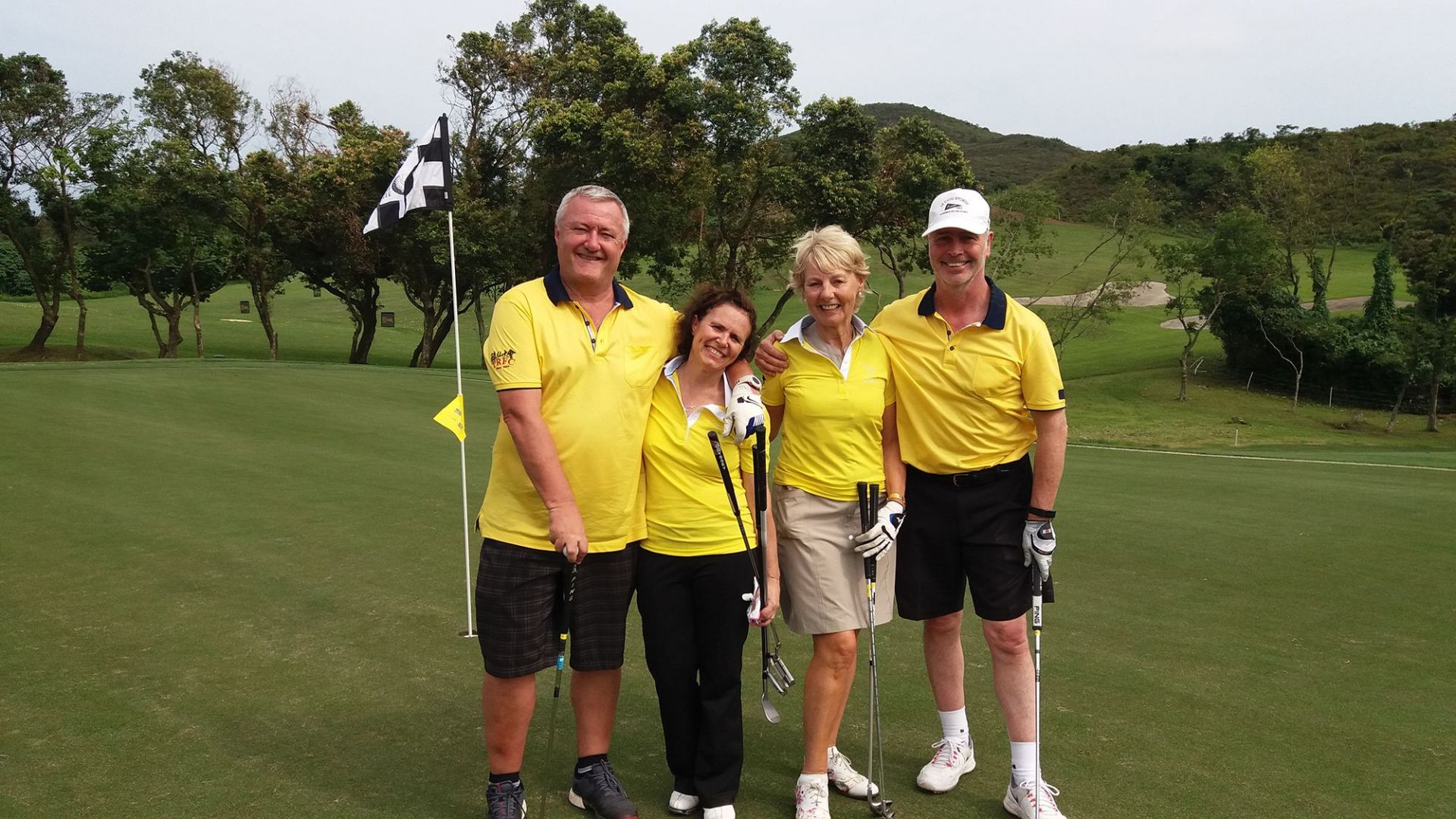 A quality quartet (left to right) Garry Maxwell of Premier Portfolio; Catherine Bonelli of Paul & Shark; Jeannie Archer of Morgan & Oates; and Andrew Webster of Premier Portfolio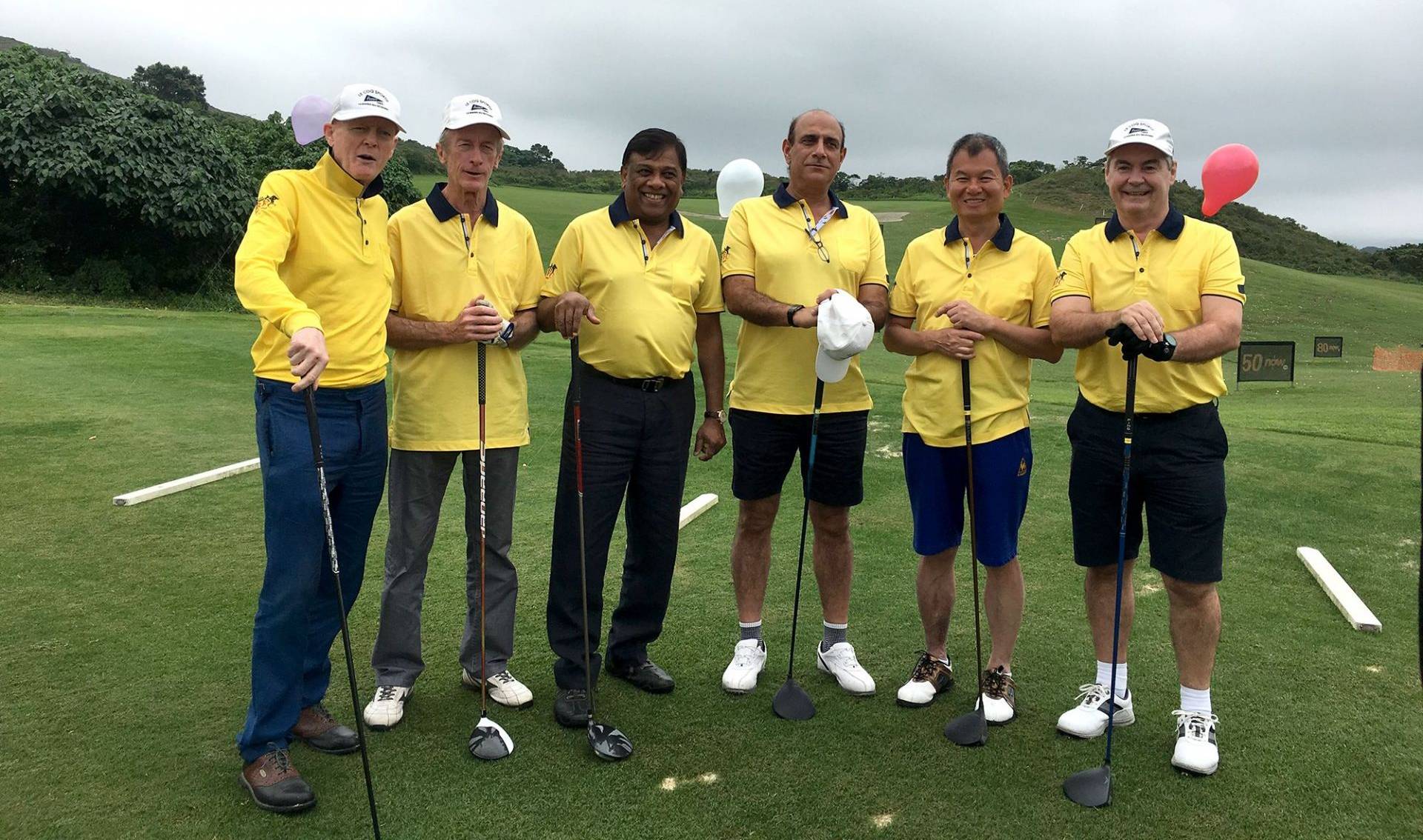 Board members: (left to right) Martin Moodie, Joel Lafon, Rakhita Jaywardena, Sunil Tuli, Antares Cheng and Jonathan (Chaps) Holland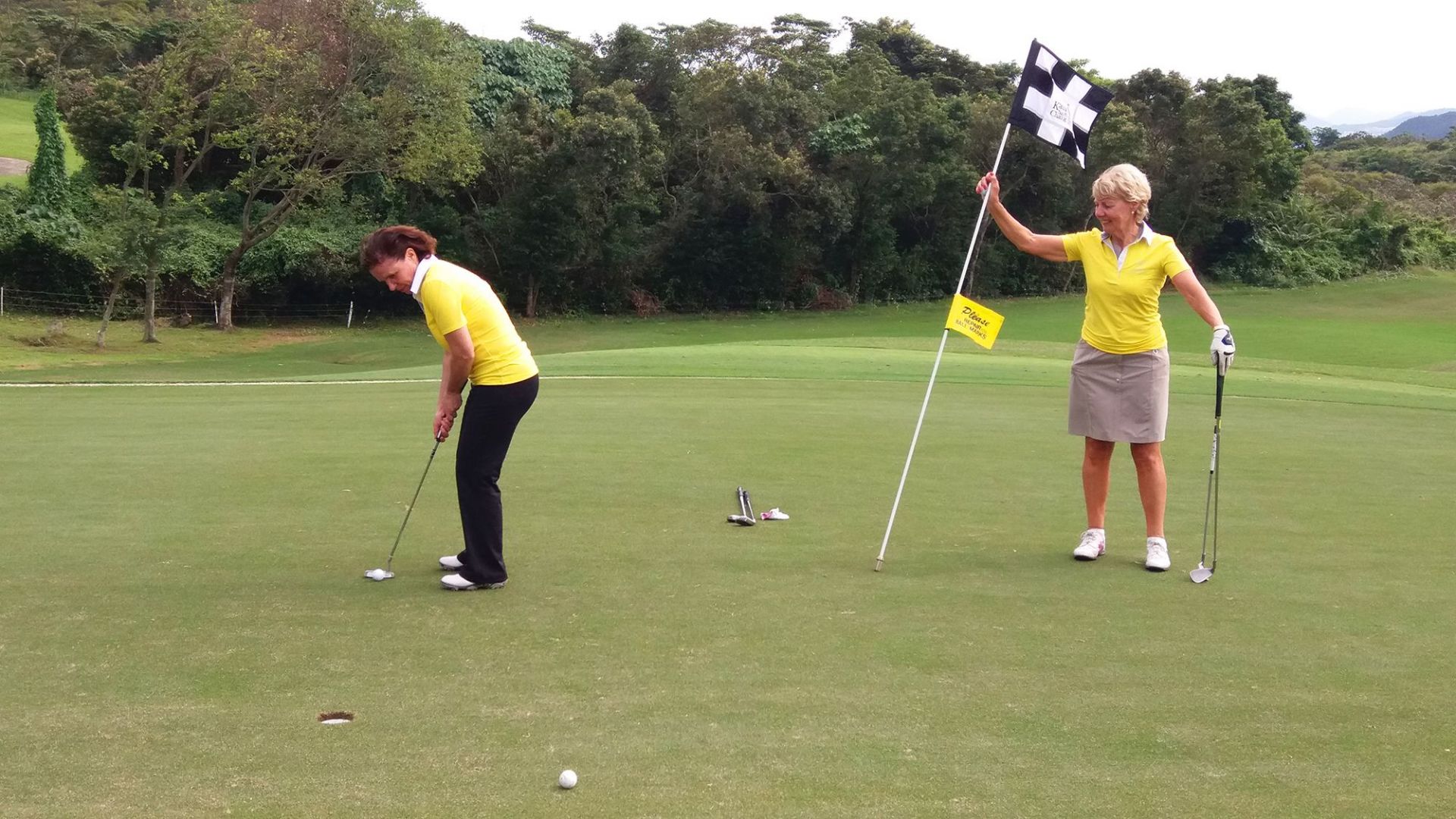 Catherine Bonelli of Paul & Shark lines up a testing seven-foot, left to right downhill putt. There's bite in that Shark – she sank the putt
The maestro himself, Dubai Duty Free boss Colm McLoughlin, eyes up another birdie opportunity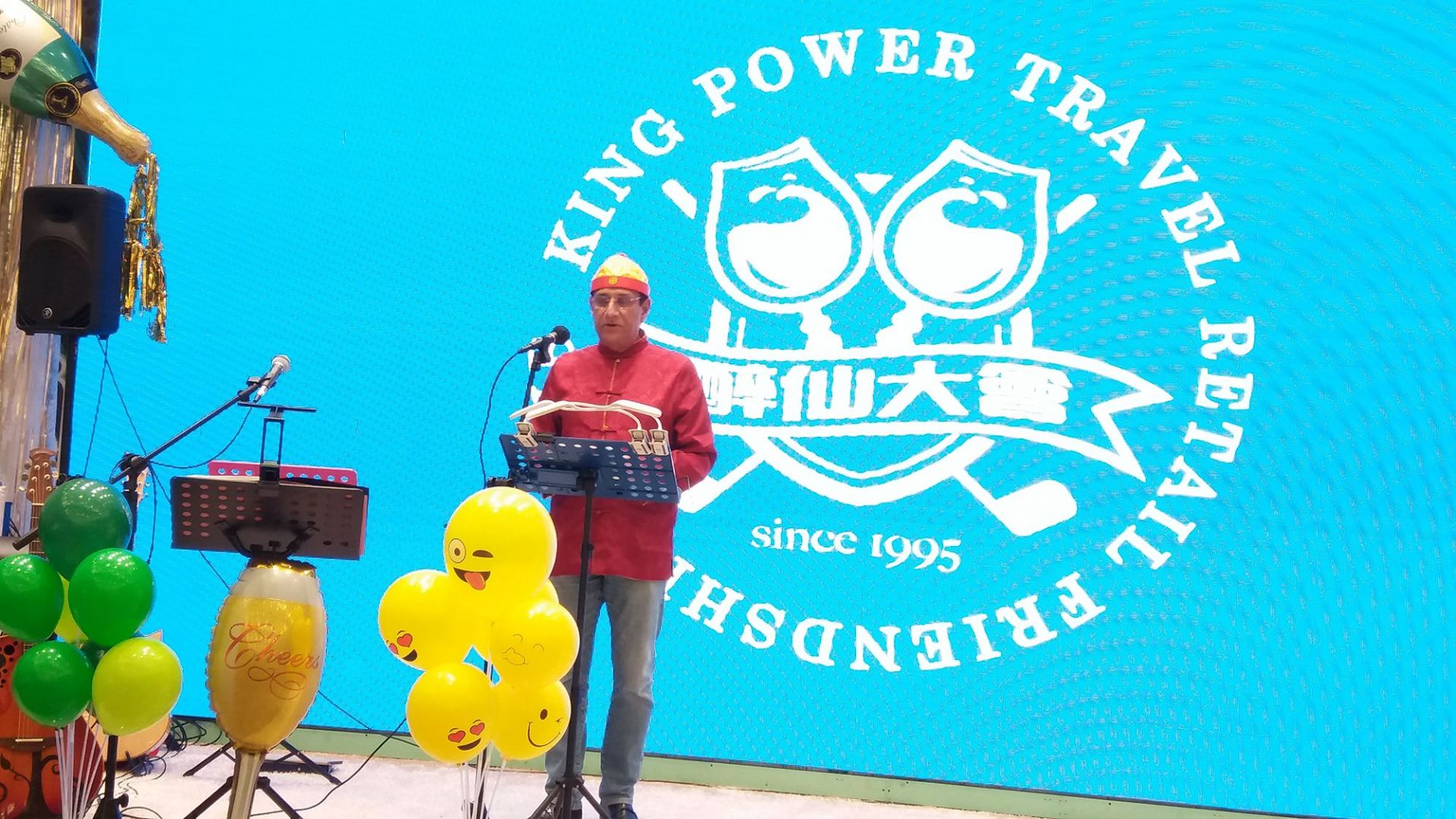 Keynote address: Master of Ceremonies Sunil Tuli starts the prize-giving ceremony at the Gala Dinner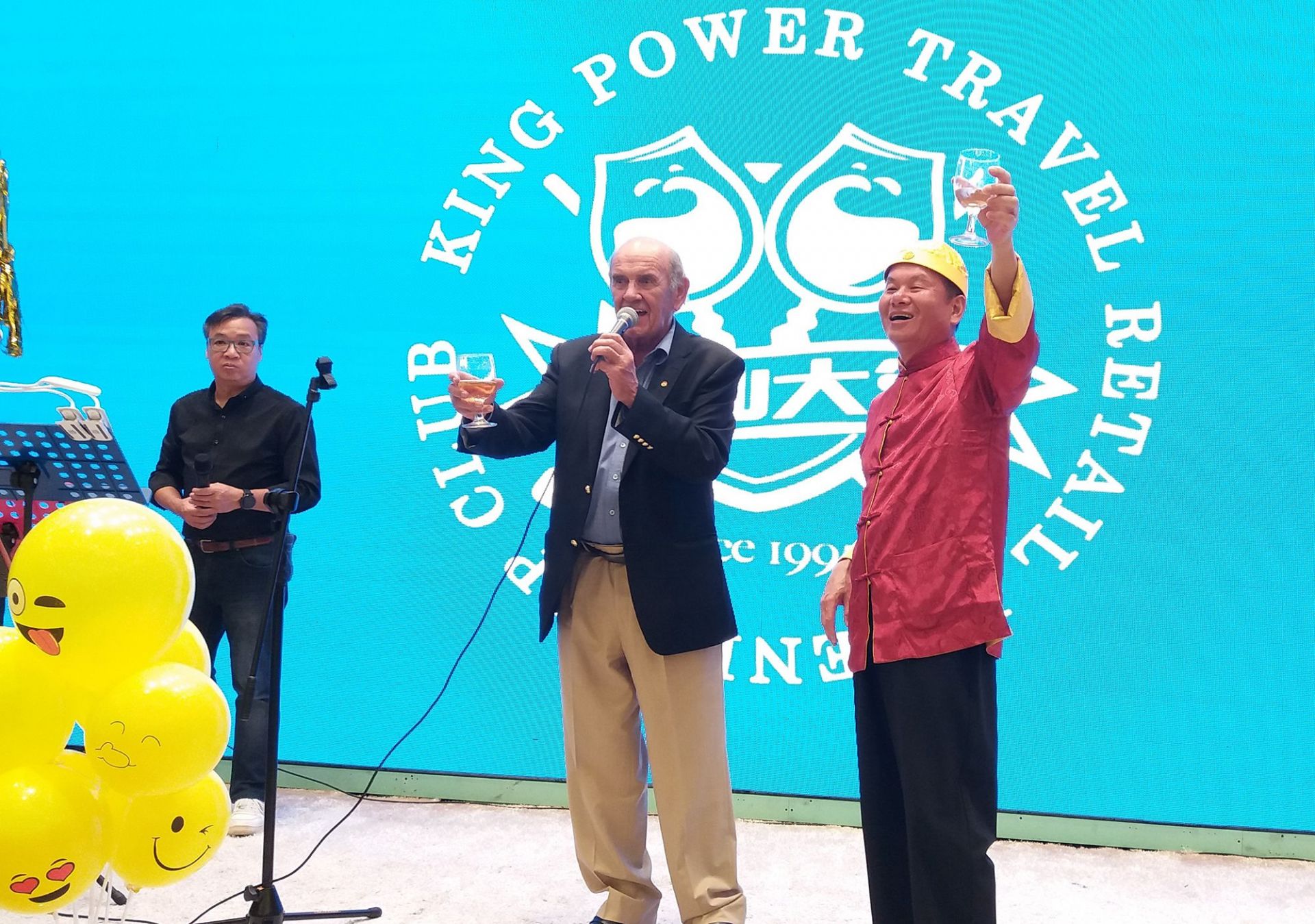 "Yam Seng!" Colm McLoughlin and Antares Cheng toast the event's success in time-honoured Chinese style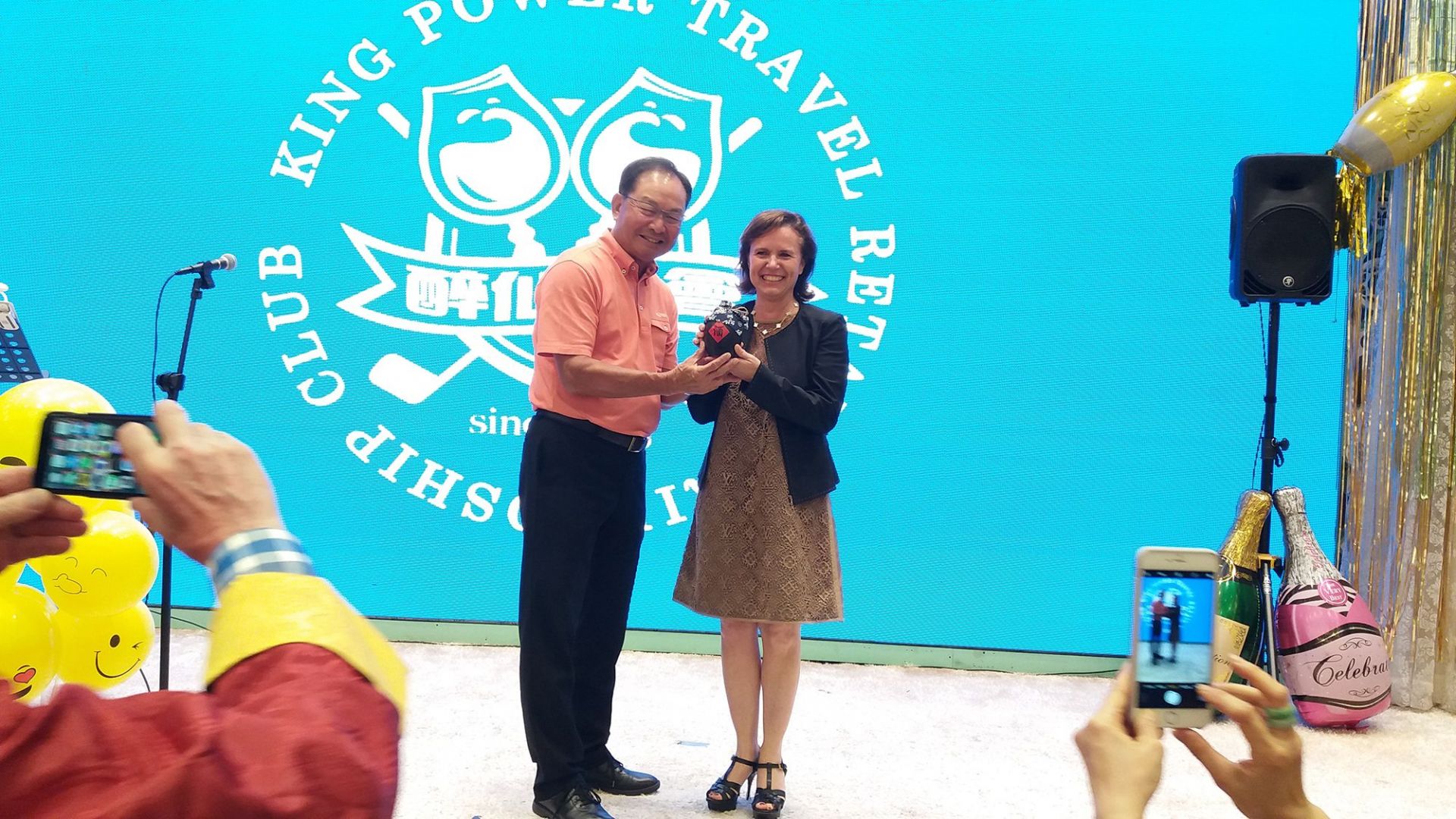 Catherine Bonelli accepts her trophy for closest to the pin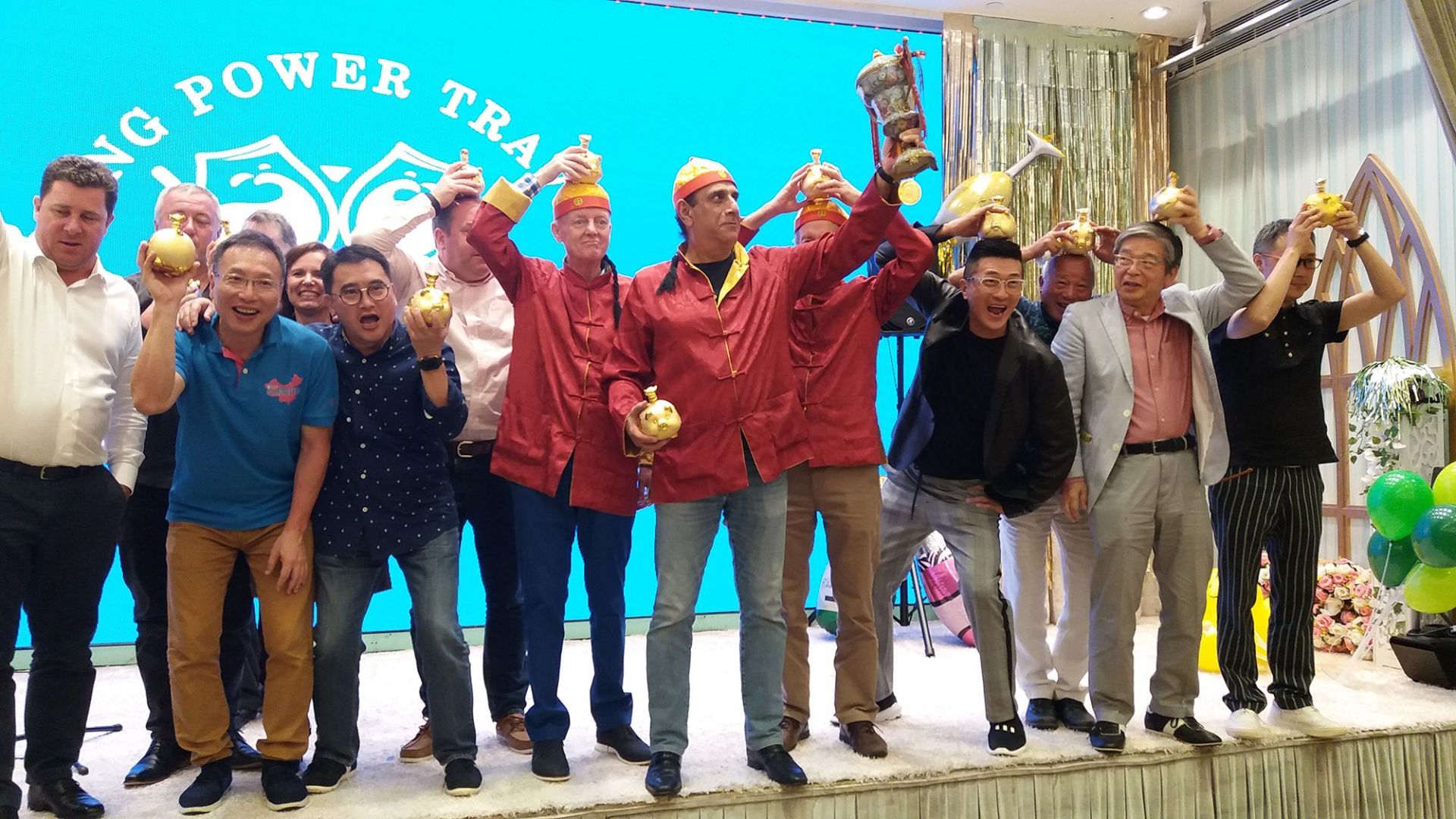 The winning teams celebrate their success with distinctive Year of the Pig prizes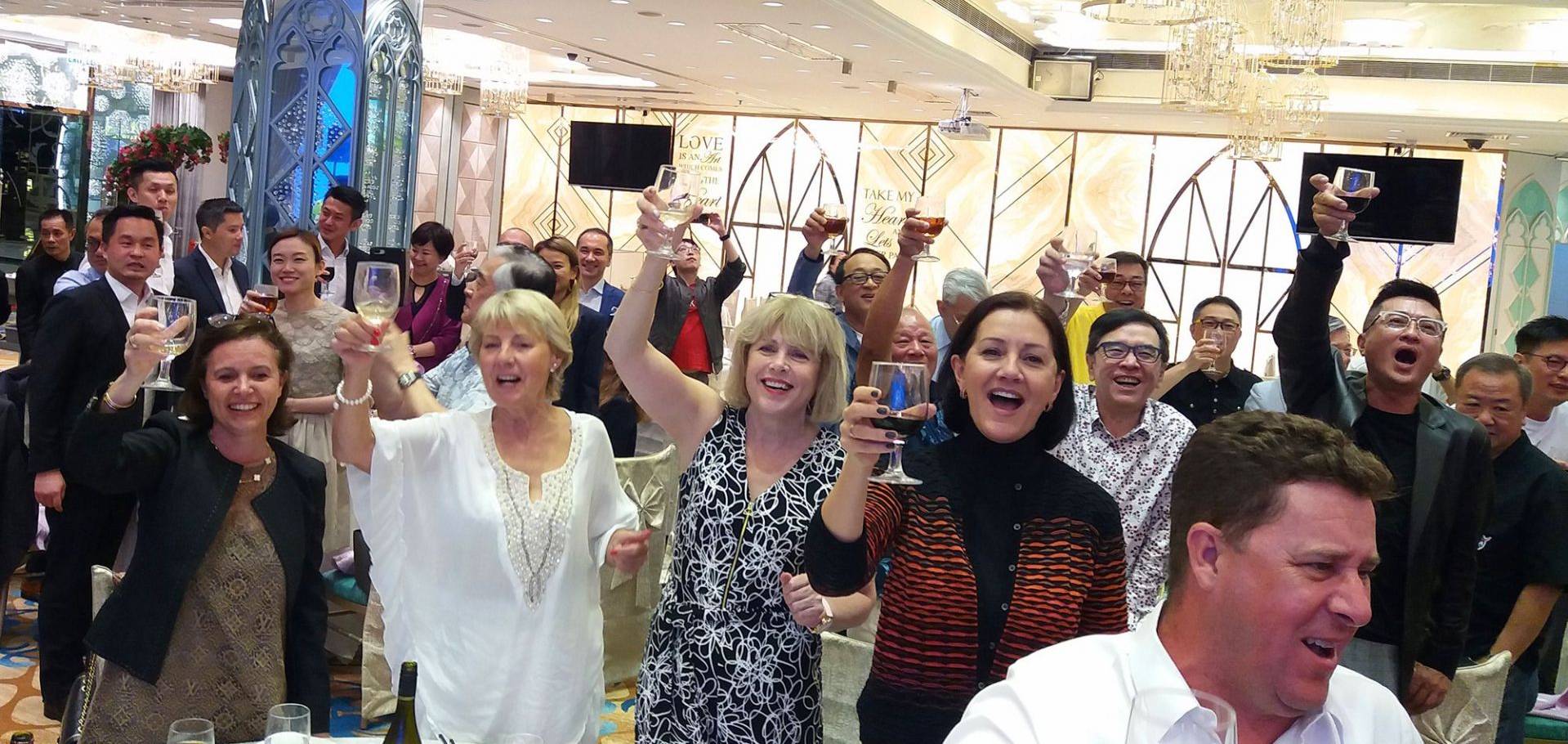 A group toast to a memorable evening, hosted in inimitable style by King Power Group Hong Kong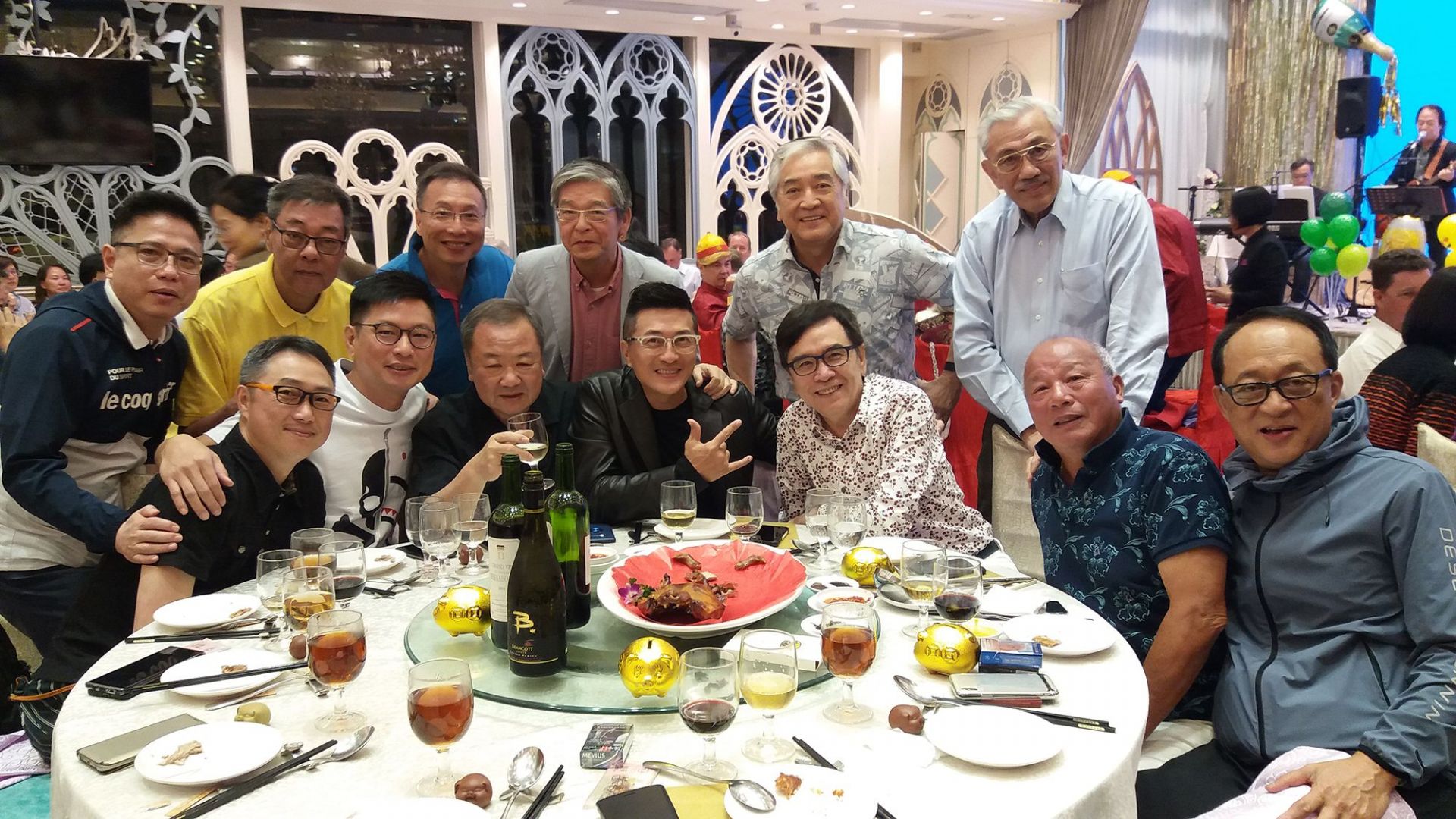 (Above and below) Great golf, a superb dinner and a celebration of friendship in business were the order of the day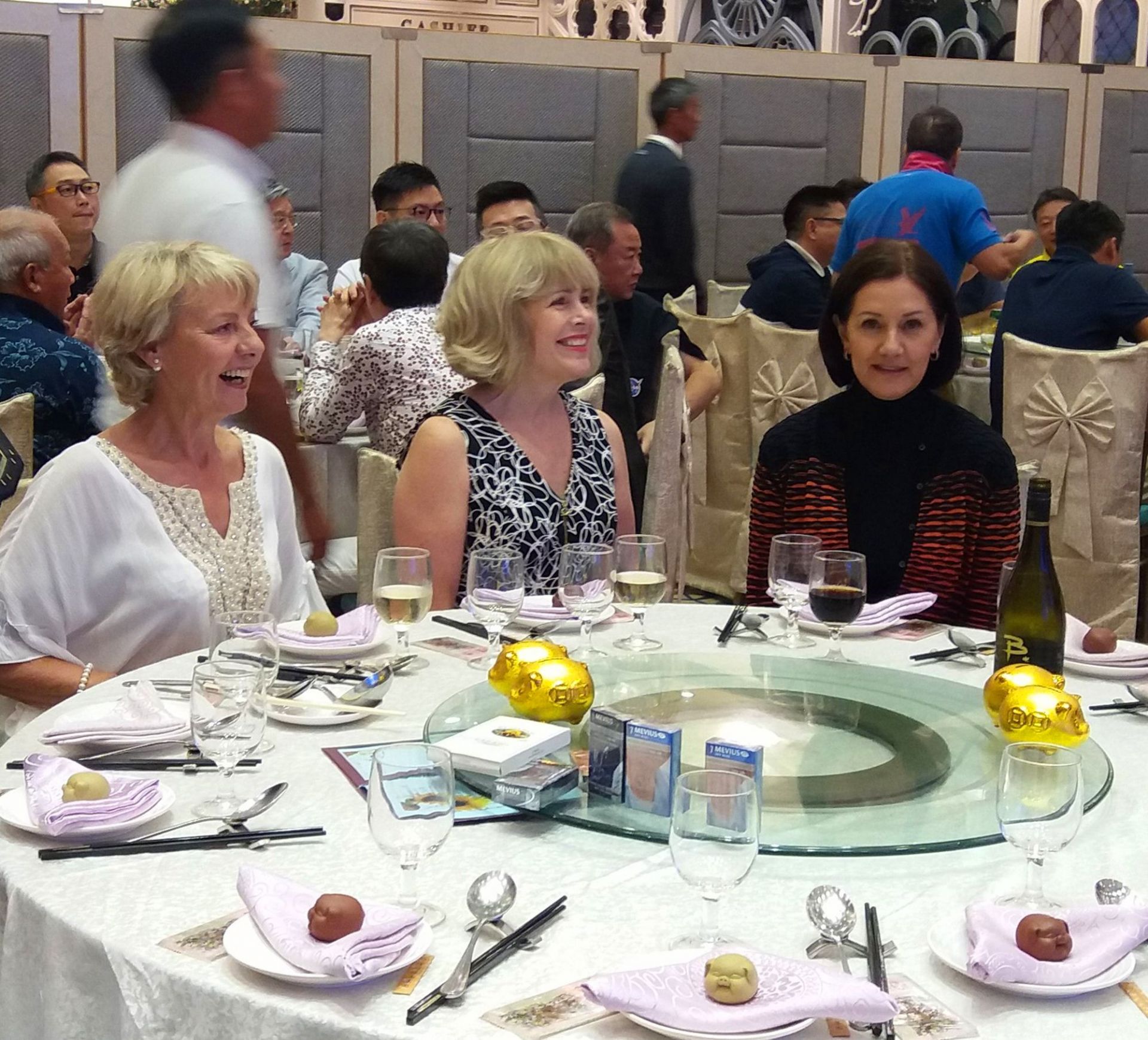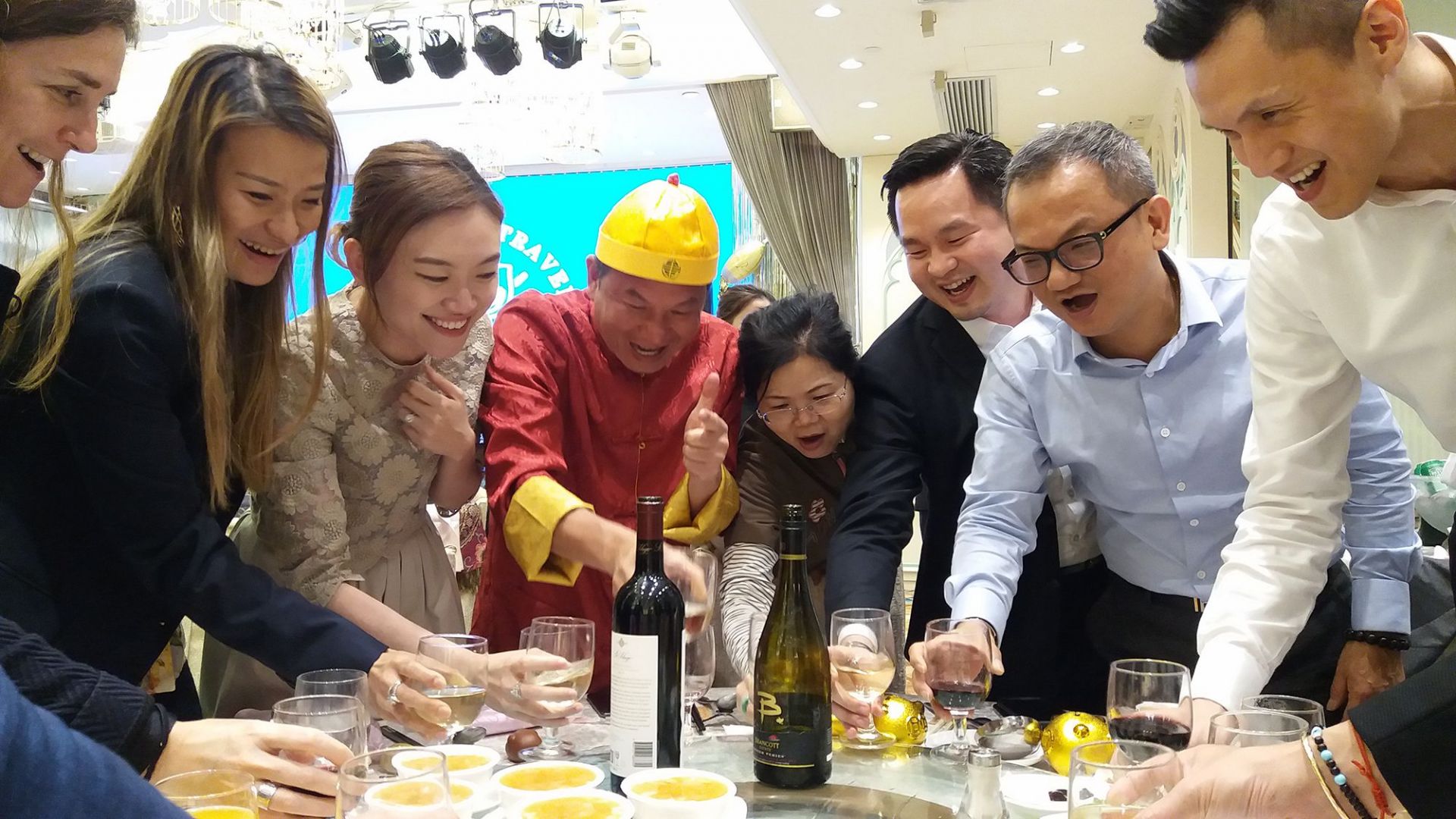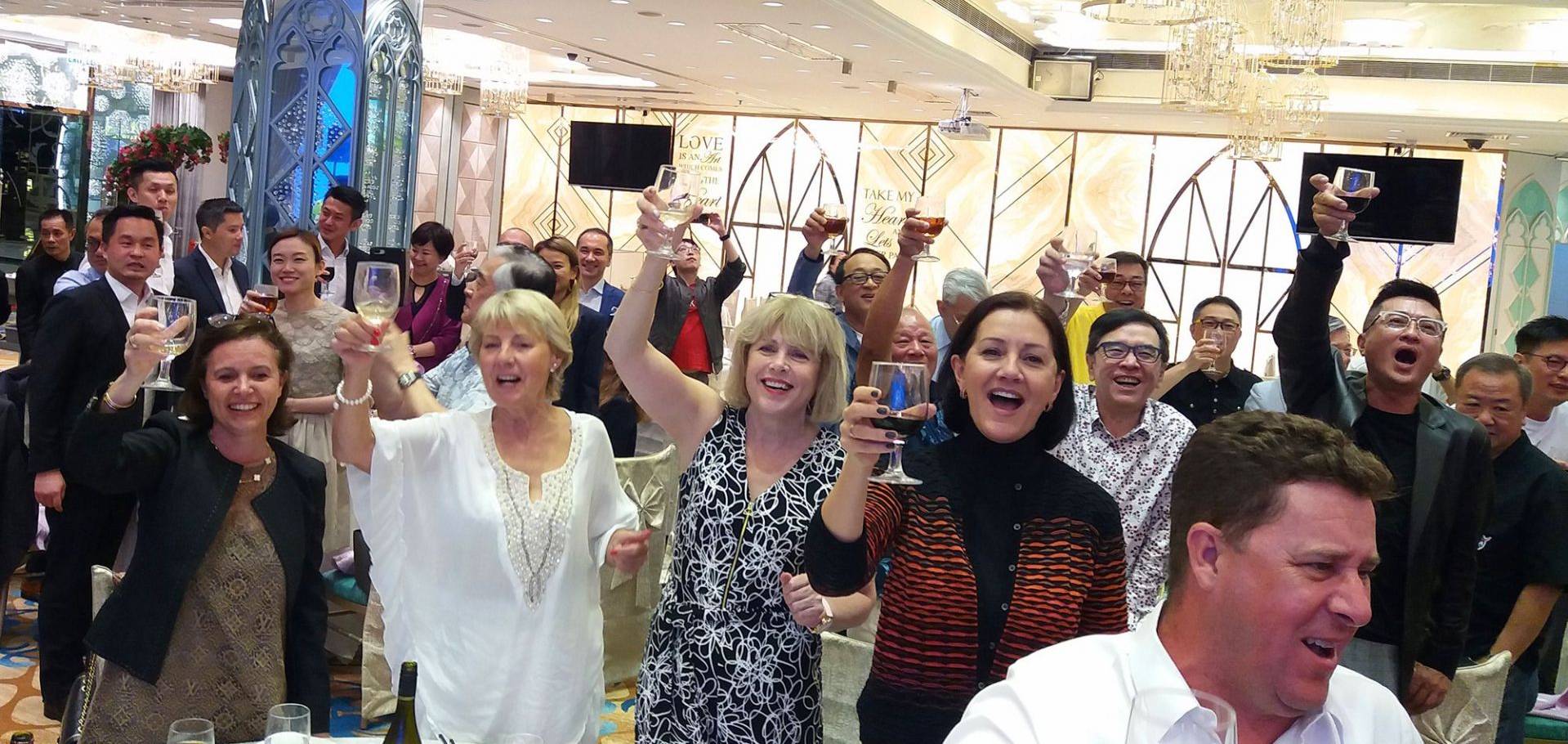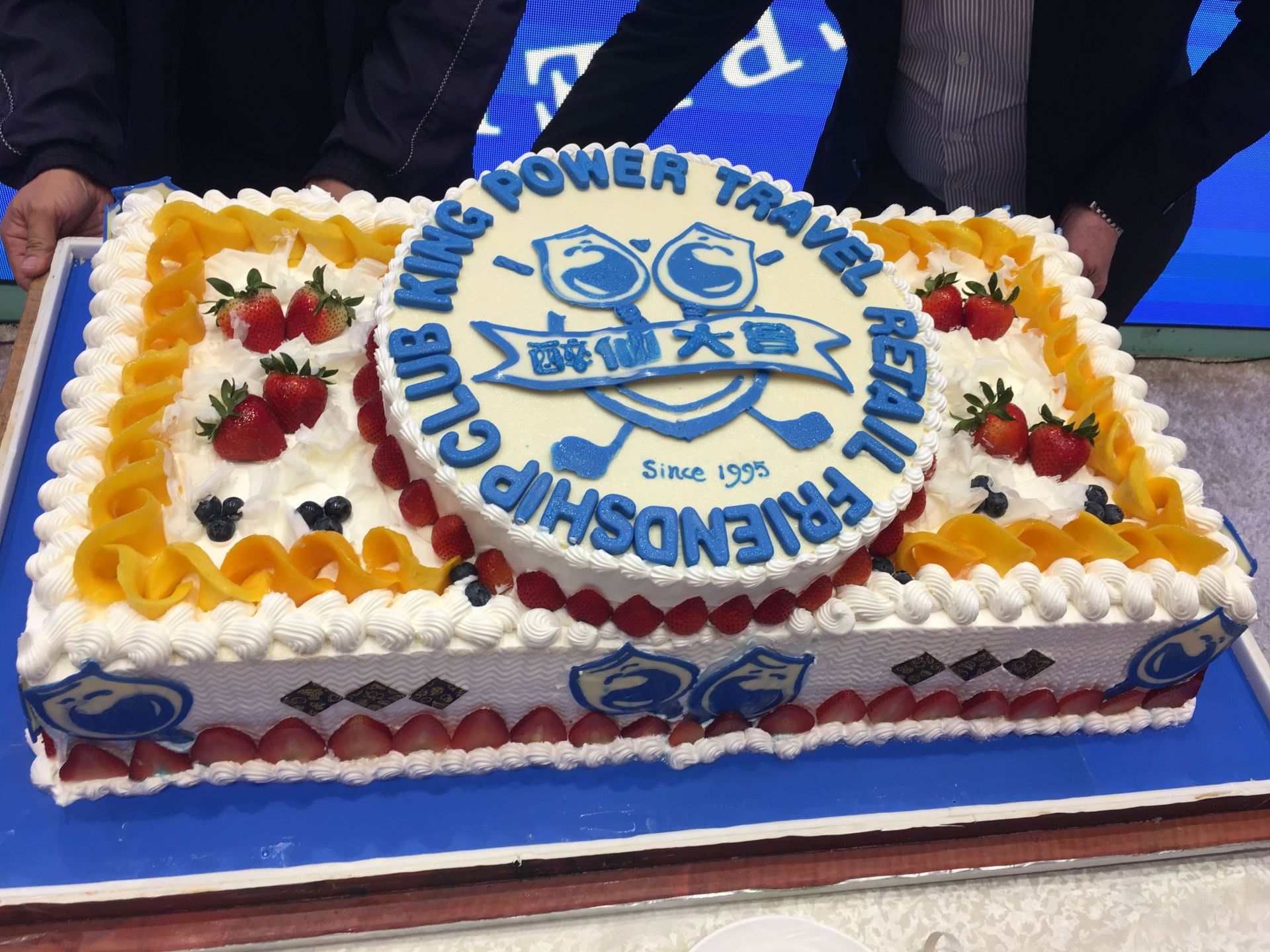 The Moodie Davitt eZine
Issue 268 | 26 September 2019
The Moodie Davitt eZine is published 20 times per year by The Moodie Davitt Report (Moodie International Ltd).

© All material is copyright and cannot be reproduced without the permission of the Publisher.
To find out more visit www.moodiedavittreport.com and to subscribe, please e-mail sinead@moodiedavittreport.com