Behind the counter at Starbucks in Paris Charles de Gaulle Airport Terminal 2F is not just a master of customer service, but an artist.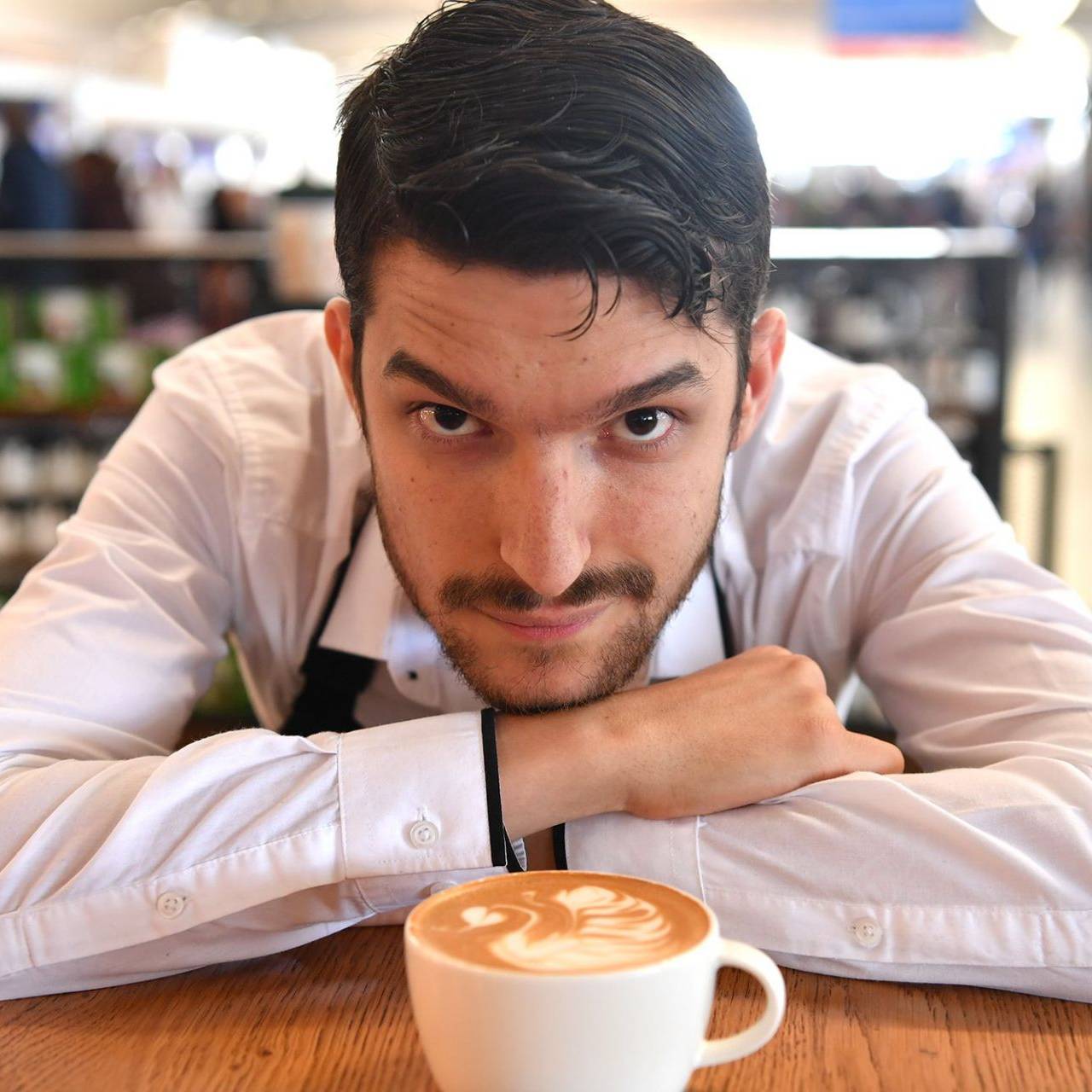 Employee: Bryan Marcos Fuentes
Role: Assistant manager, Starbucks, Paris Charles de Gaulle Airport Terminal 2F
Employer's comments: Bryan Marcos Fuentes was hired in March 2017 as a barista at EPIGO (a joint venture created by Groupe ADP and SSP). Since October 2018, he has held the position of assistant manager at Starbucks in Terminal 2F at Paris Charles de Gaulle Airport.
His list of awards include: District Coffee Master 2018; Vice Champion of France 2018 and 2019; and District Champion 2018 and 2019.
Bryan's comments: "I am a very rigorous person that always cares about client satisfaction before all. I excel thanks to the quality of my drinks and more particularly, my latte art.
"I always welcome the customer with a smile. This allows me to get in touch more easily with the customer, and when I serve them a drink I make them a latte art to show my passion through their drinks.
"Once when a customer saw the latte art that I had made for her, she came back to congratulate me and look at how I created it. She told me that if she didn't have a plane to catch, she would have 'stayed for hours to look what you make, it is just wonderful'."
The employee's job title and length of service with your company
A short description of what ma

kes the person exceptional

A quote or comment from them (optional) on

their approach to customer service
A picture of the employee (preferably in a work environment) as a separate file

The Moodie Davitt eZine
Issue 268 | 26 September 2019
The Moodie Davitt eZine is published 20 times per year by The Moodie Davitt Report (Moodie International Ltd).
© All material is copyright and cannot be reproduced without the permission of the Publisher.
To find out more visit www.moodiedavittreport.com and to subscribe, please e-mail sinead@moodiedavittreport.com