Duty Free Philippines
invests for growth
Duty Free Philippines (DFP) Chief Operating Officer Vicente (Vico) Pelagio A. Angala has served the country's travel retail sector with distinction since joining the state-owned retailer in its inception year of 1987.
That service was rewarded in November 2016 when he was promoted from Head of Finance to his current leadership role. While the business has faced some stern challenges in the intervening period, Angala believes that the growth in Chinese tourism to the Philippines and heavy investment in stores and marketing augurs well for the future. Martin Moodie caught up with him at company headquarters in Fiestamall, in Paranaque City, Manila.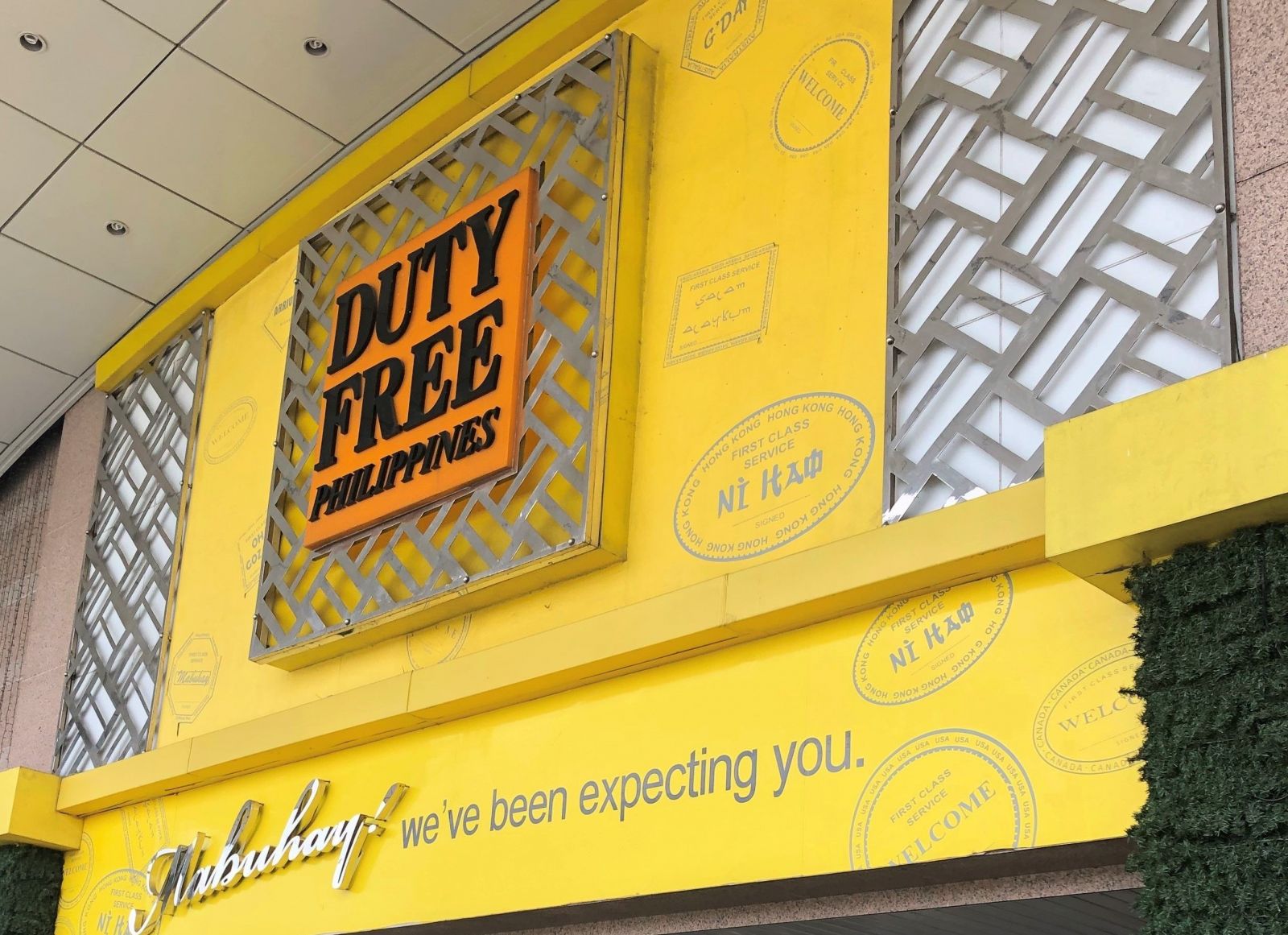 'Mabuhay' means welcome in Tagalog, the national language of the Philippines. Soon a new, updated welcome will beckon the huge crowds of Filipinos who pour into the post-arrivals Fiestamall duty free store each year.
Later this year Duty Free Philippines (DFP) will embark on a PHP27.2 million (US$513,000) partial refurbishment of its downtown Fiestamall in Parañaque City, Manila, the successful post-arrivals store for Filipino travellers.
The new look, due for completion around September this year, is the latest in a series of openings and refurbishments as the state-owned retailer aims to boost sales and profitability. And with sales to the country's burgeoning Chinese tourist base soaring, the success of DFP's upscale new LUXE Duty Free downtown store, opened last October, may lead to the development of similar tourist destination retailing operations elsewhere in the country.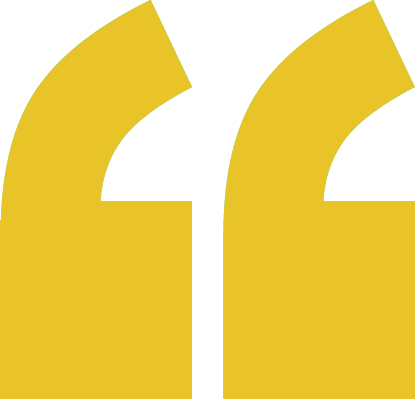 "With the new emerging market, which is the Chinese, Luxe is the right store at the right time."
Chief Operating Officer Vicente Pelagio 'Vico' A. Angala says that the multiple investments are both overdue and well-timed. A highlight of the programme is a makeover for Fiesta's distinctive yellow façade, well-known to millions of Filipinos drawn to the store's extensive post-arrivals shopping offer. "The façade has been like that for over 20 years. So we have to renovate," says Angala.
It's More Fun in the Philippines is the title of the Department of Tourism's long-running campaign. Judging by this 2019 video, few could doubt the claim. #ItsMoreFunInThePhilippines.
"We will also be revamping our whole confectionery area, working with our concessionaire and supplier for chocolates [EDF]. Plans are just being finalised for that area. That will probably happen in the second quarter of this year." DFP also plans to introduce a food court at Fiestamall to entice more travellers to stay longer and enjoy their shopping in a family-orientated leisurely manner.
LUXE a big hit
Angala says he is delighted with the early results from the new LUXE Duty Free store which houses the most upscale travel retail offer and environment in the country. "With the new emerging market, which is the Chinese, LUXE is the right store to cater to their needs," he says. DFP partners with its sub-concessionaires, principally Chim Esteban's Landmark Management Services (fashion) and Landmark Management PandC (beauty) plus CMH HK (wines and spirits) and EDF (confectionery and food) to run LUXE.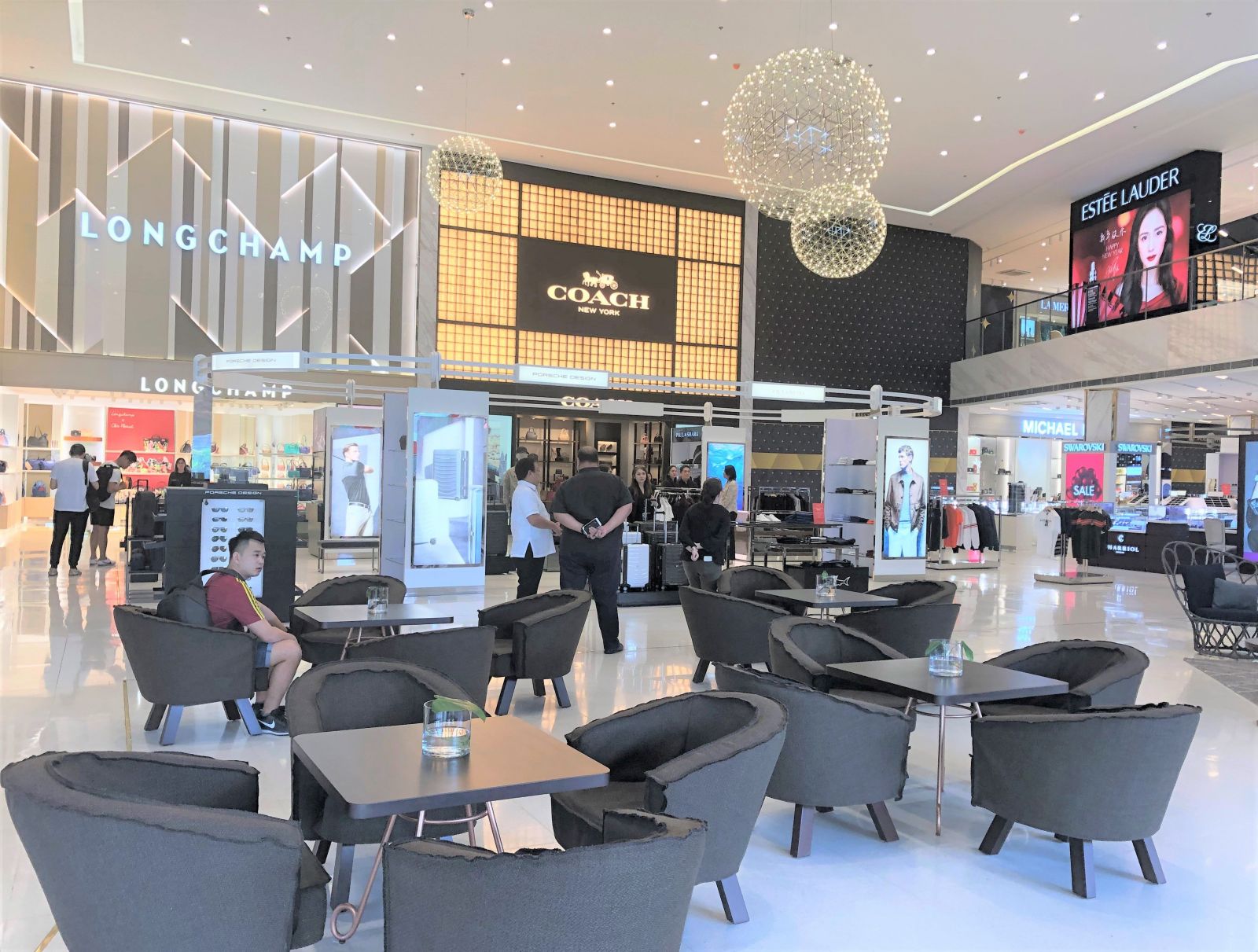 Many big luxury and beauty brands have already signed up at LUXE and more will come as Chinese tourism blossoms, says Angala.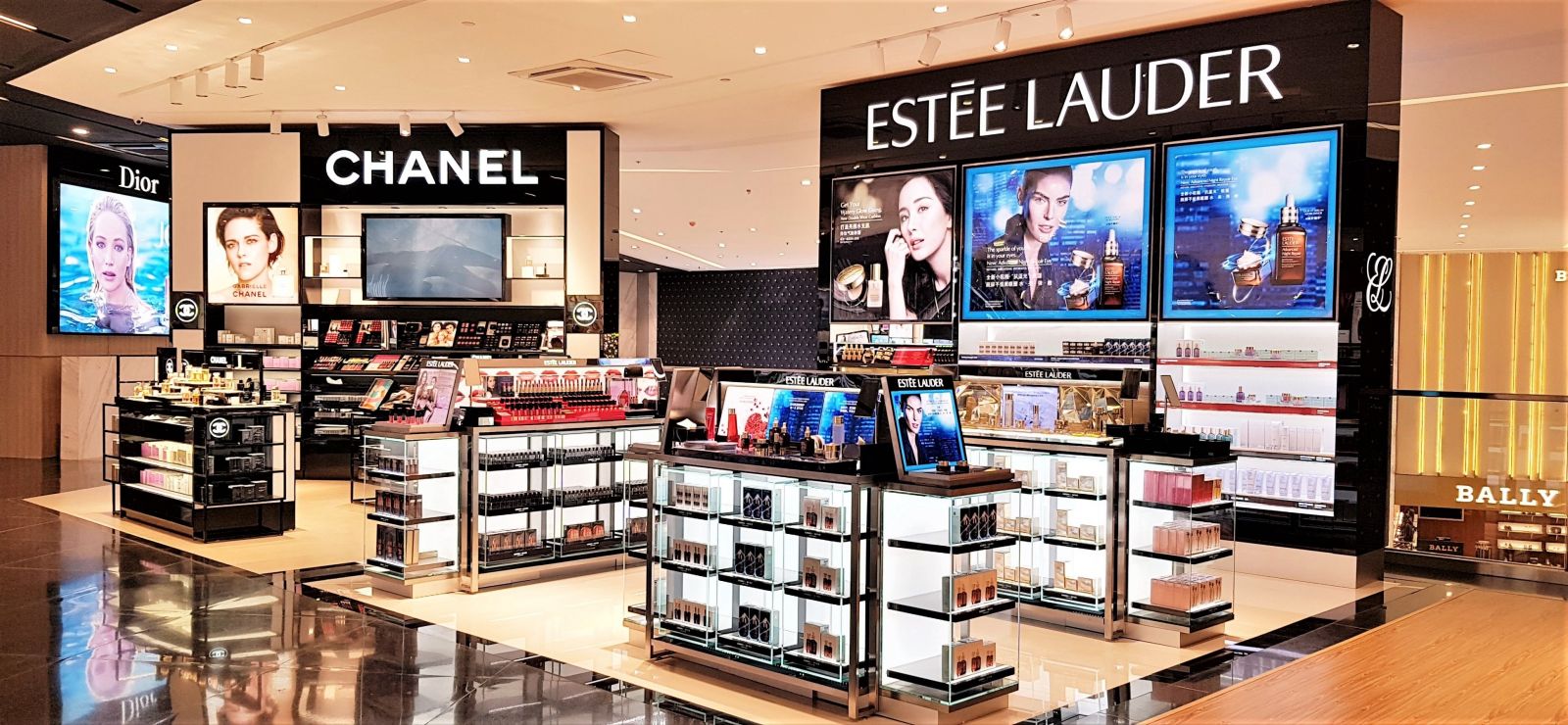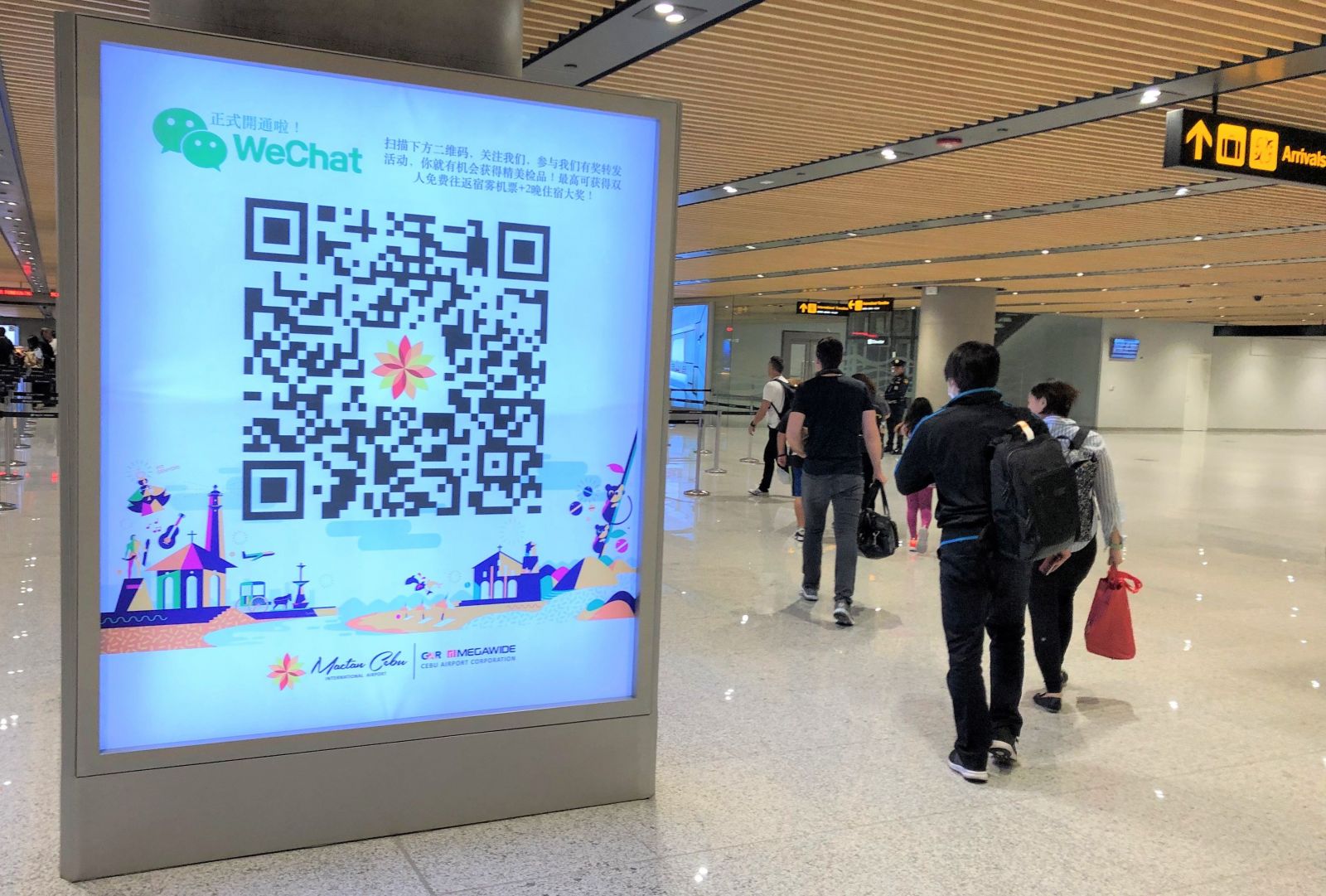 Sign of the times: This WeChat digital advertisement greets arriving Chinese passengers at Mactan-Cebu International Airport.
DFP has also been busy in engaging more with its growing Chinese customer base, tying up deals with Alipay, UnionPay and WeChat. The retailer is also collaborating with its parent body, the Department of Tourism, to forge closer relationships with tour operators, particularly in China. "Once we have further established that market, we believe more big brands will be enticed to LUXE," says Angala.
The growth in Chinese customers has been the dominant trend since Angala assumed his leadership role. "For a long time we only really catered to Balikbayans and OFWs. With the new emerging market, which is the Chinese, Luxe is the right store to cater to their needs. It's the right store at the right time."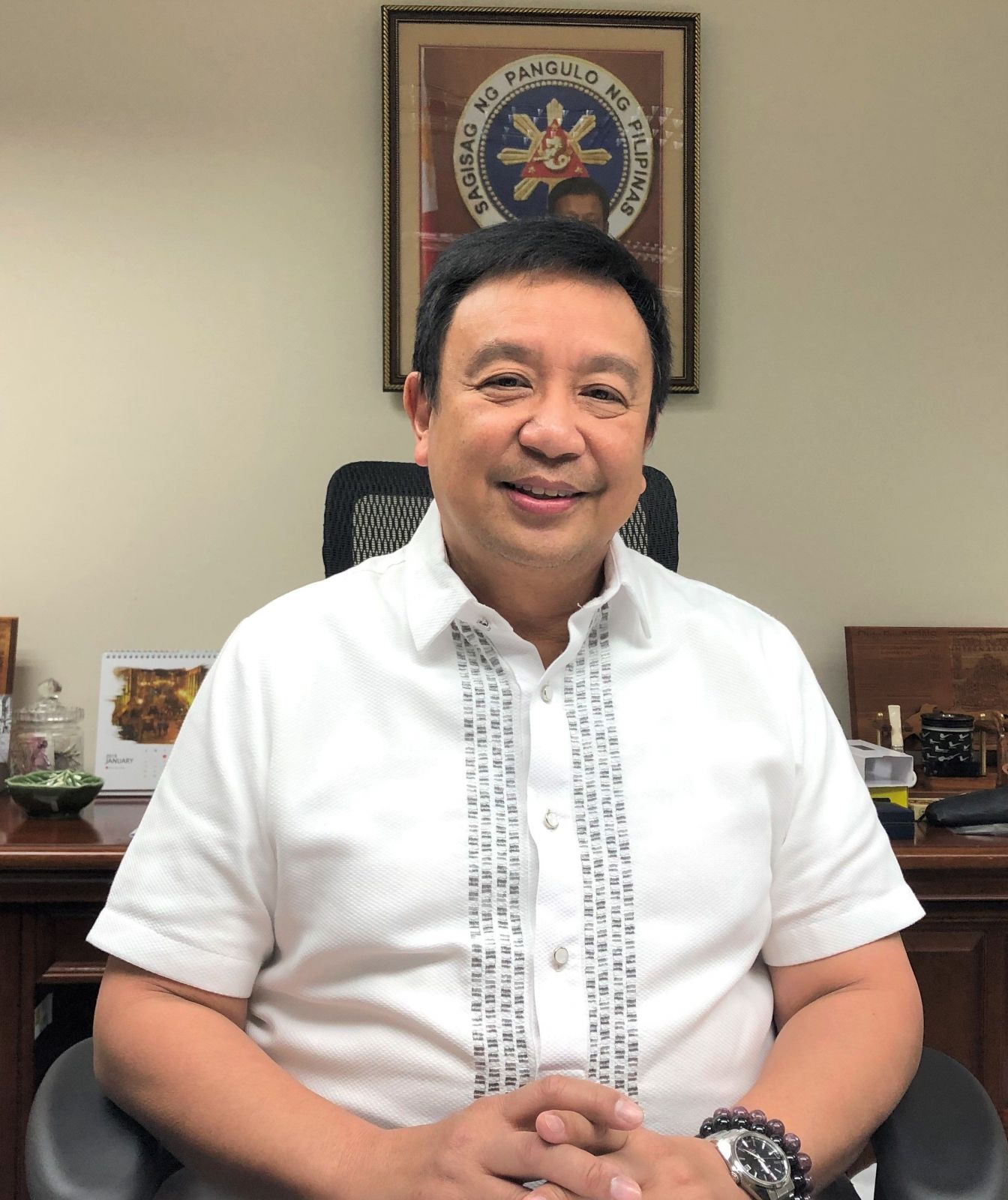 Vico Angala: More LUXE-type stores are on the cards.
Asked about the possibility of more LUXE-style stores catering to Chinese and other international visitors being built in popular tourist destinations, Angala says the option is being considered. Cebu, where the Chinese now represent around 15% of passenger numbers from almost nothing four years ago (and the highest average transaction value), is a prime possibility but there are several other emergent tourism hotspots.
As reported, the government's Public-Private Partnership Center last year began a review of DFP's operations, which generated sales of US$219 million last year. However, The Moodie Davitt Report now understands that the Department of Tourism has opted to create a technical working group to assess DFP's future direction. While various models are likely to come under the microscope, the retailer's contracts with its sub-concessionaires are firmly in place until 2023, meaning any substantial change to structure is unlikely.
DFP is targeting US$220 million in sales this year, Angala says. Last year Fiestamall accounted for around 32 percent of DFP sales, with Ninoy Aquino International Airport (terminals 1, 2 and 3) generating a further 52 percent. Of the balance, Mactan-Cebu Airport was around seven percent with the balance accounted for by small provincial outlets and the then-fledgling LUXE business which soft-opened in late October.
Cebu success story and going 'Lokal'
Angala says that DFP is delighted with the early results from its stores at Mactan-Cebu International Airport's new Terminal 2 opened last June. "We were very happy to be able to open on time, working in partnership with our concessionaires and suppliers," he says. "We only got the approval to open last March and we had two months to build the store. It's a very nice store."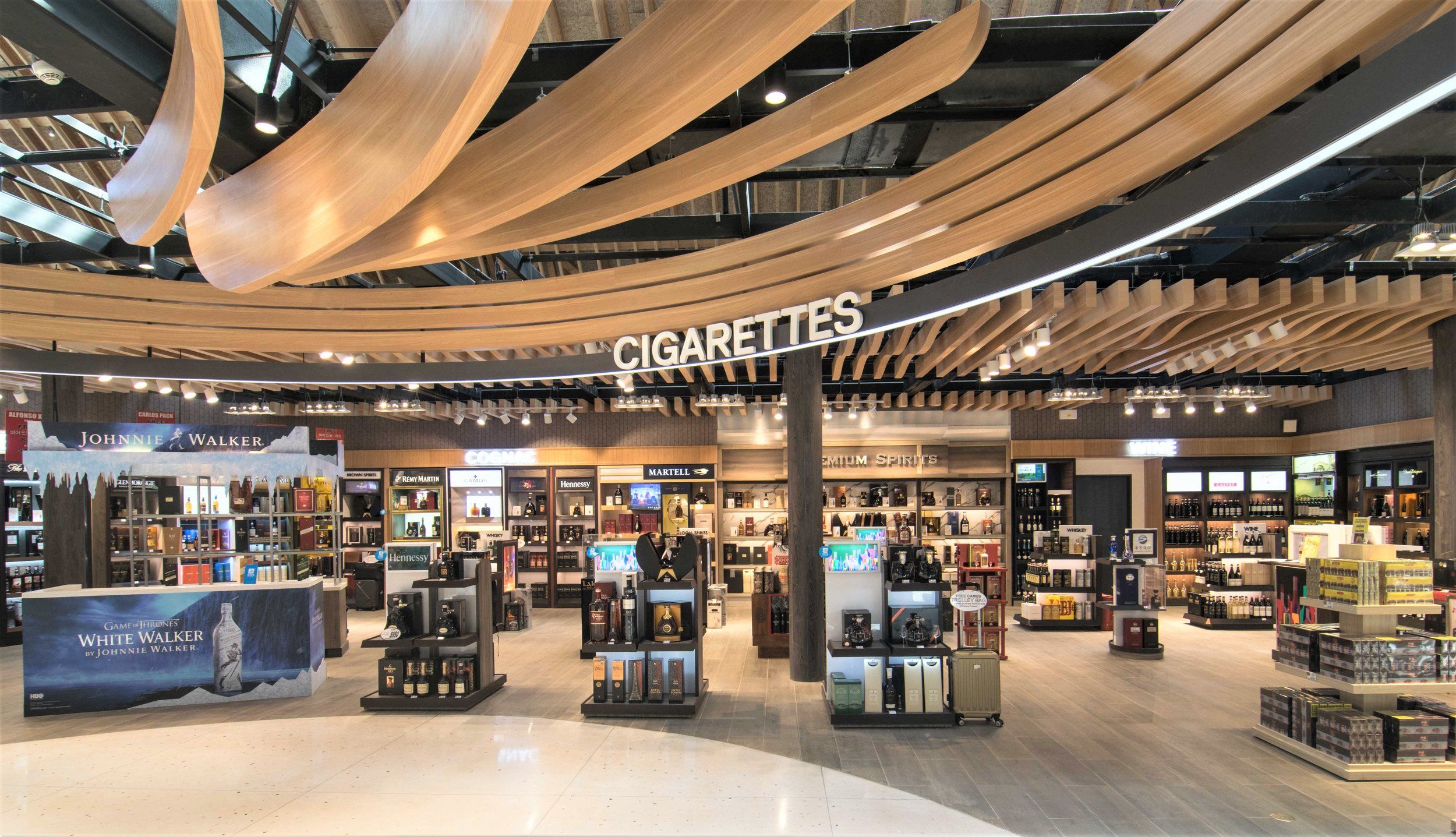 Duty Free Philippines partners with its sub-concessionaires, Landmark Management PandC (beauty), CMH HK (wines and spirits) and EDF (confectionery and food) to provide an expansive and diverse retail offer to Cebu passengers.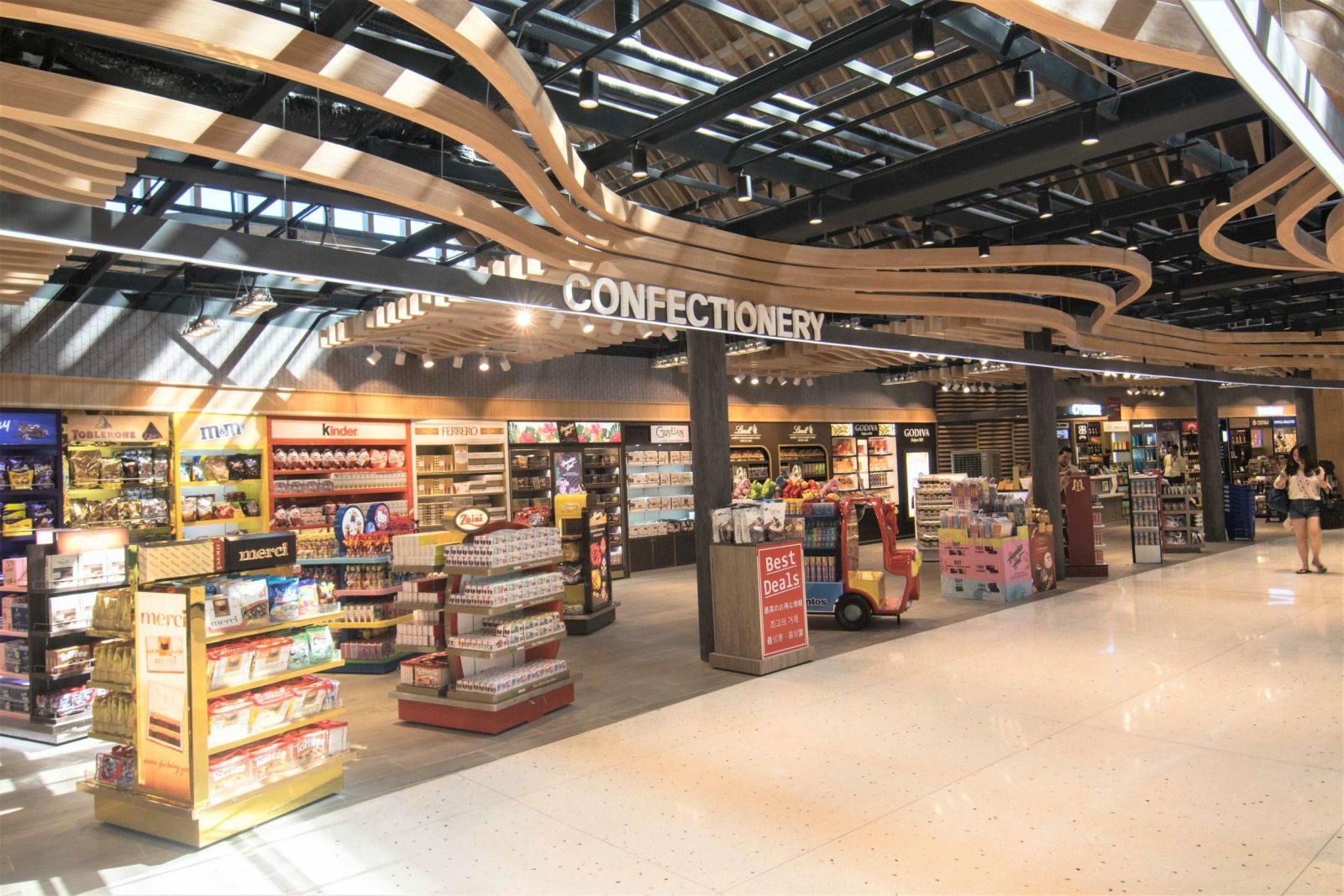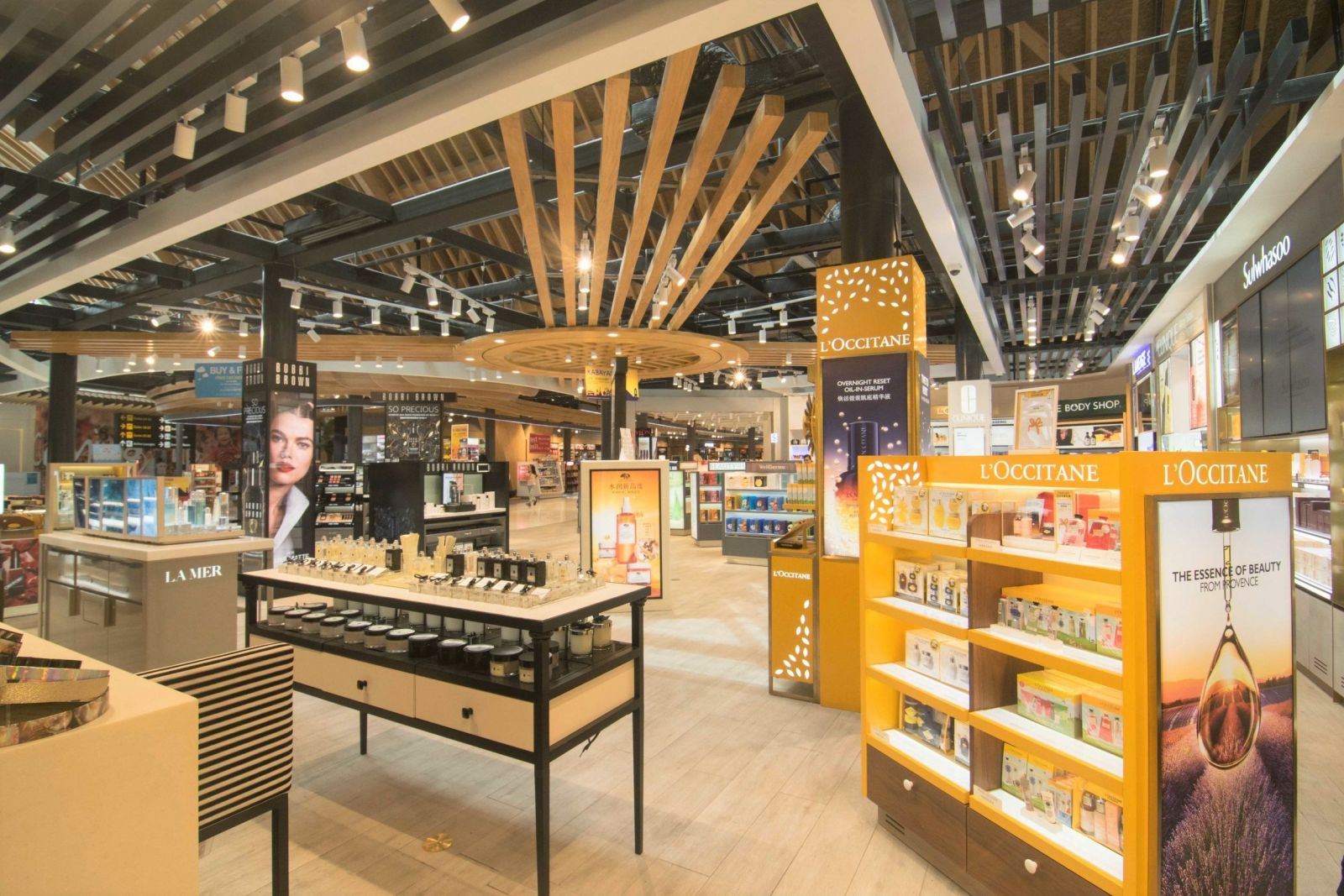 "There are a lot of challenges for the business," says Angala. But with the help of its sub-concessionaires the corporation has been able to invest significantly in new stores, not only LUXE but also the expansive Terminal 3 landside arrivals store at Ninoy Aquino International Airport (pictured below).
In line with Secretary of Tourism Bernadette Romulo-Puyat's wishes, DFP is also placing greater emphasis on local products, helping to promote the country's strong artisan traditions. In December 2017 in collaboration with the Department of Trade and Industry it launched Go Lokal!, a retail concept store showcasing quality local products created by Filipino micro, small, and medium enterprises. "That's why we've allocated 50sq m in LUXE for local items," says Angala, highlighting the Go Lokal! offer there.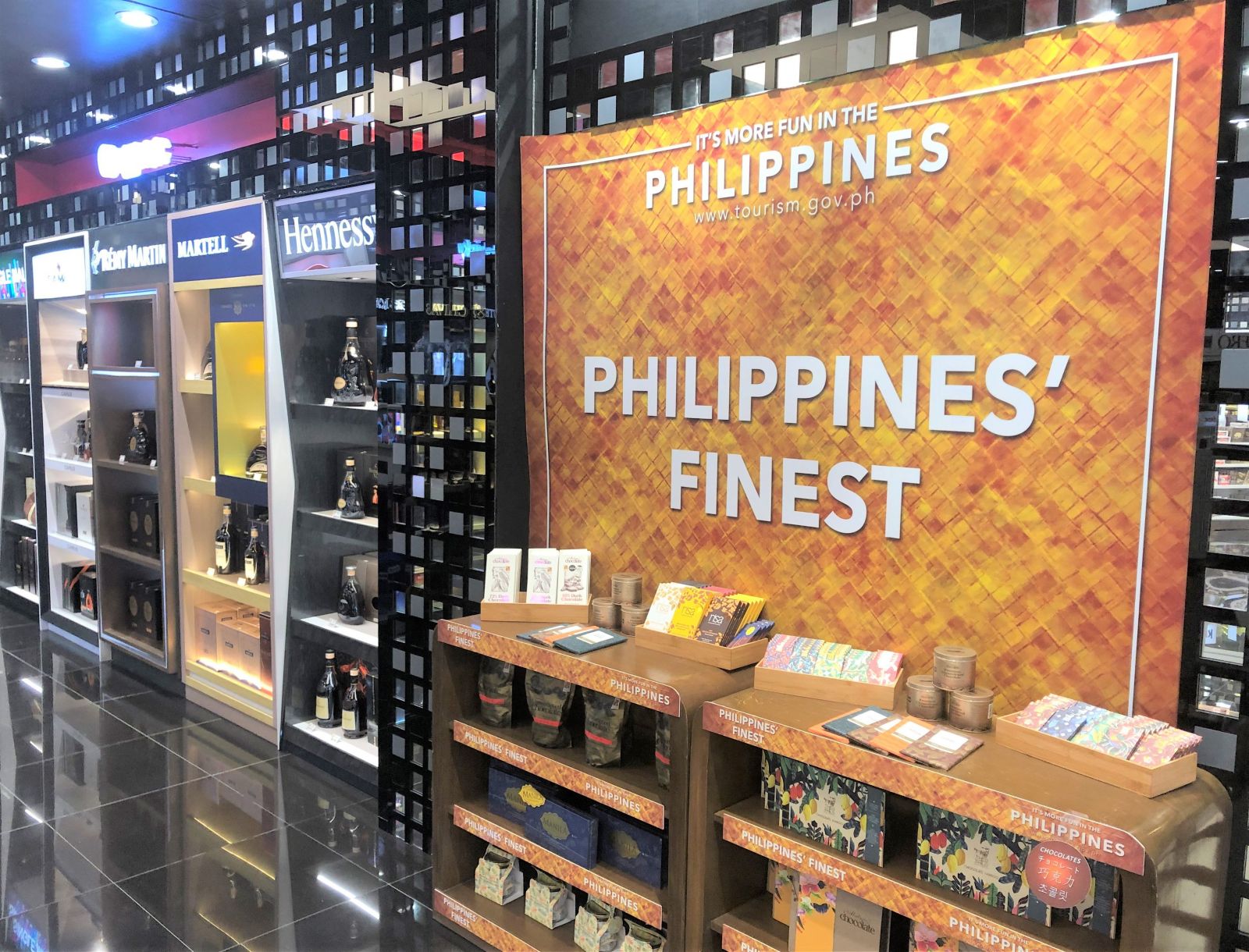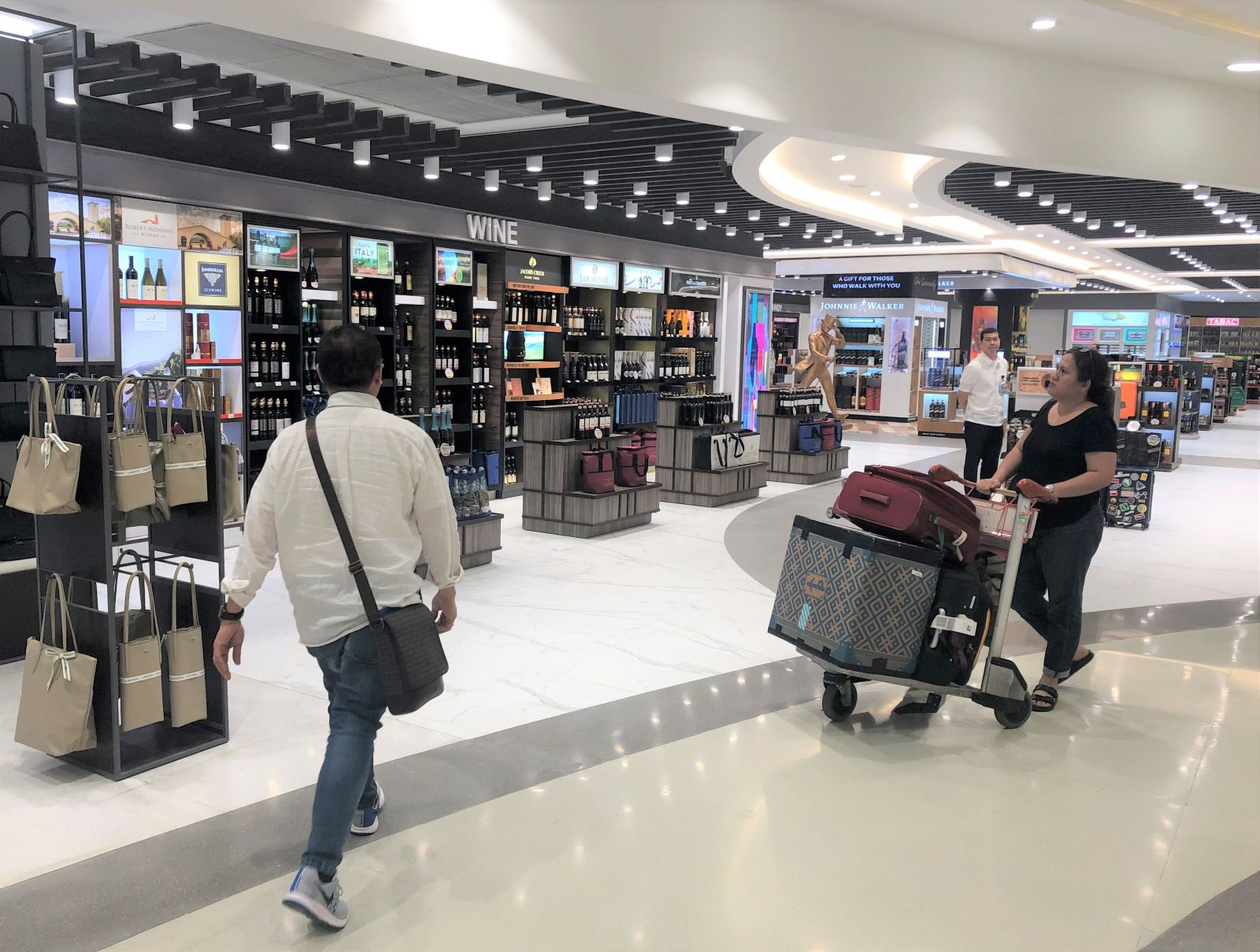 (Pictured above and below) Duty Free Philippines presents an extensively ranged, cross-category shopping offer at its huge new arrivals store at Ninoy Aquino International Airport Terminal 3.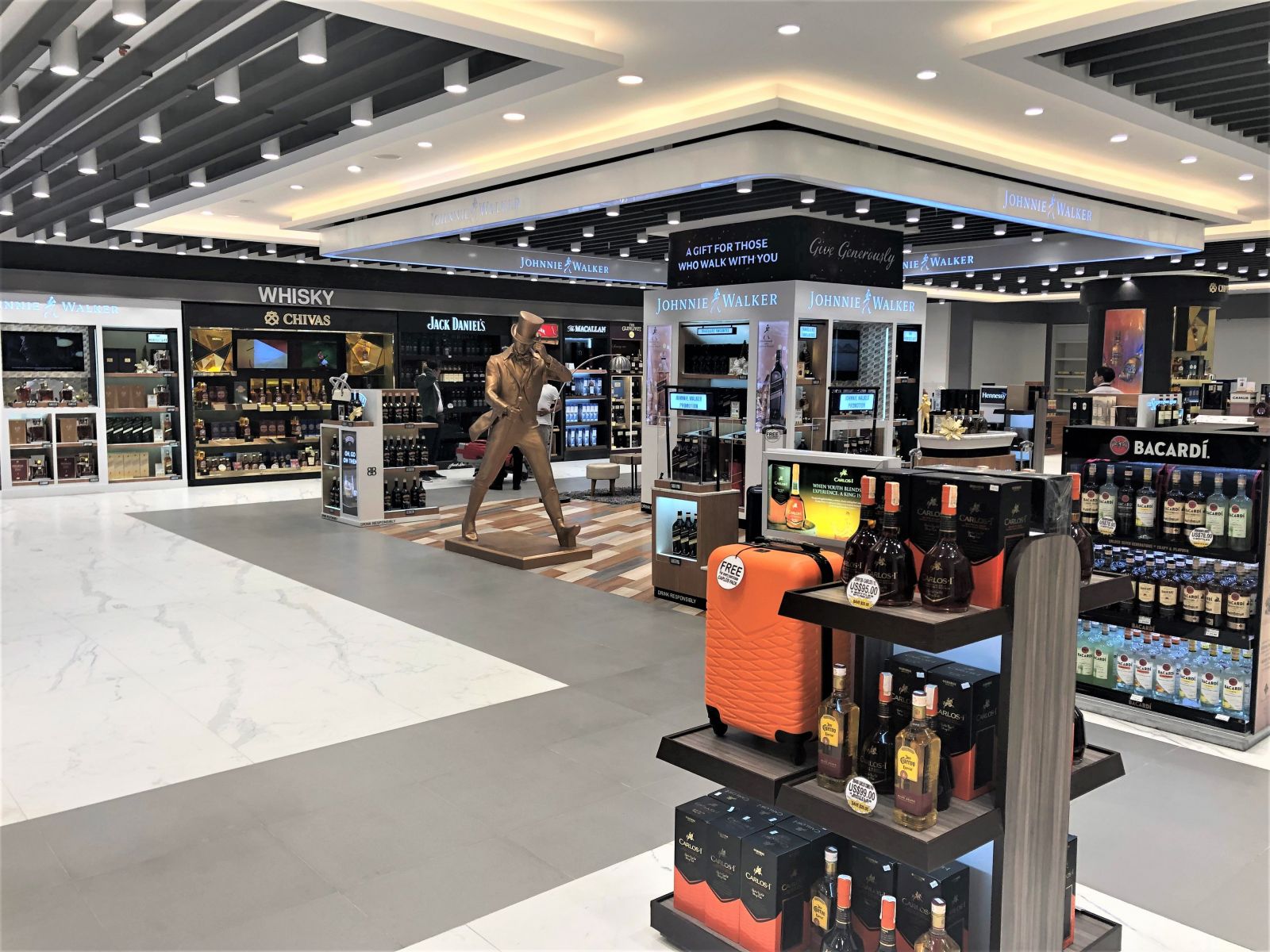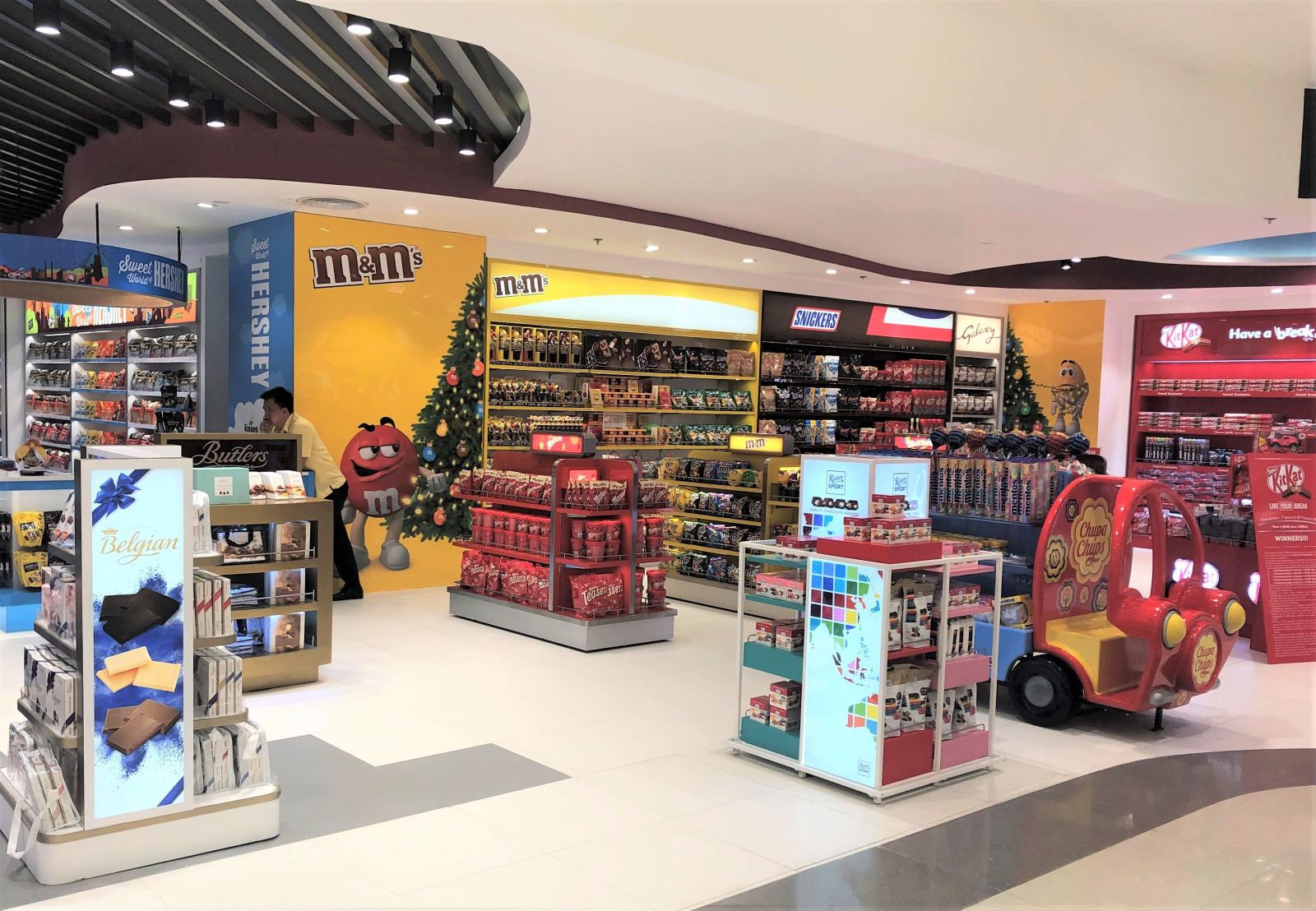 Riding the wave
As DFP prepares to celebrate the 32nd anniversary of its first store opening on 2 May 1987, Angala is determined to not only boost sales but profitability. The task won't be easy. Duty Free Philippines' sales have stagnated in recent years, rising just 2% in 2018 and actually falling since 2015 when they reached US$226.1 million.
The new stores (including planned shops at the international airports in Puerto Princesa in Palawan and Panglao in Bohol) will help, but it's the swelling wave of Chinese tourism that offers the big opportunity. Quite simply, Duty Free Philippines must ride it all the way to shore.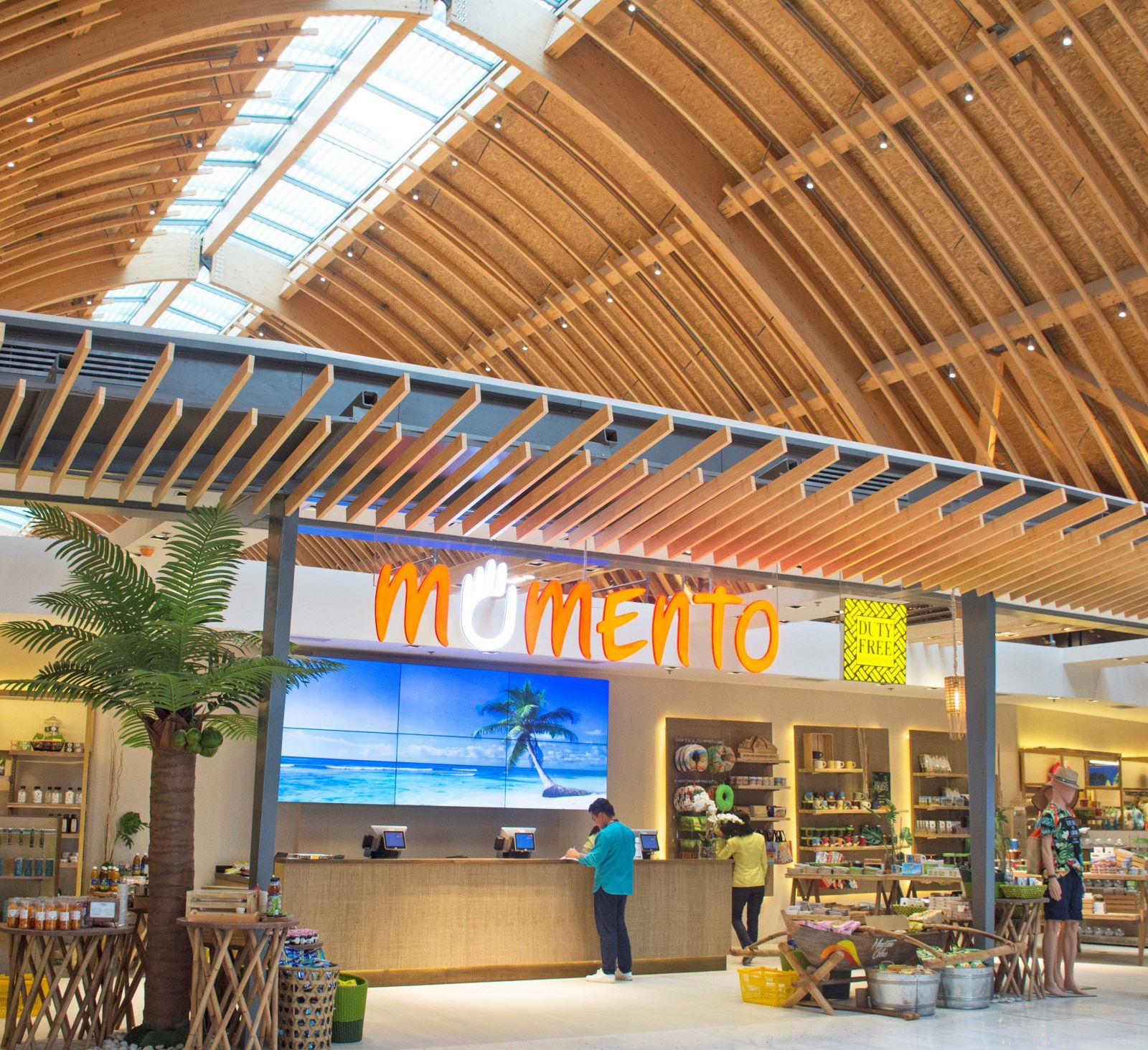 Duty Free Philippines works hand-in-hand with its parent body, the Department of Tourism, to promoute the country's attractions.
D

elivering smiles not just products
Duty Free Philippines (DFP) partnered with online shopping website Speed Regalo late last year to offer a wide array of gift item. Speed Regalo is a new e-commerce retailer in the Philippines. It offers a variety of gift items including Pinoy-made products, confectionery, gift baskets, flowers, plush toys and flowers.
DFP described the service as "hassle-free shopping" and said consumers can now order their items online and have them gift-wrapped and home delivered. "With the recent trends in online shopping, DFP continues to serve its customers by providing options to make their shopping experience more convenient, efficient, and enjoyable," the state-owned retailer commented.
Speed Regalo General Manager Jose Carlo Medina told local media that the partnership has two phases, the first involving online pre-order with pick-up on arrival at the airport. The second phase will allow online ordering and home delivery after the passenger arrives in the country.
"We deliver smiles," runs the Speed Regalo tagline. Duty Free Philippines will be hoping that the tie-up with the fast-growing e-commerce retailer will also deliver a big boost in sales.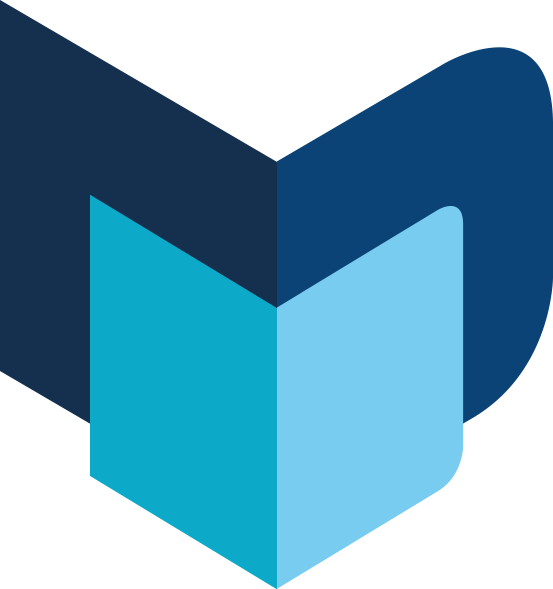 A Moodie Davitt Report publication | Philippines Travel Retail 2019