15 January 2019
---
The Moodie Davitt Stock Watch serves as an indicator of overall business confidence in the global travel retail & duty free industry. Share prices of major publicly listed companies that own travel retail operations are monitored on a weekly and year-to-date basis to offer an indication of business confidence in the sector.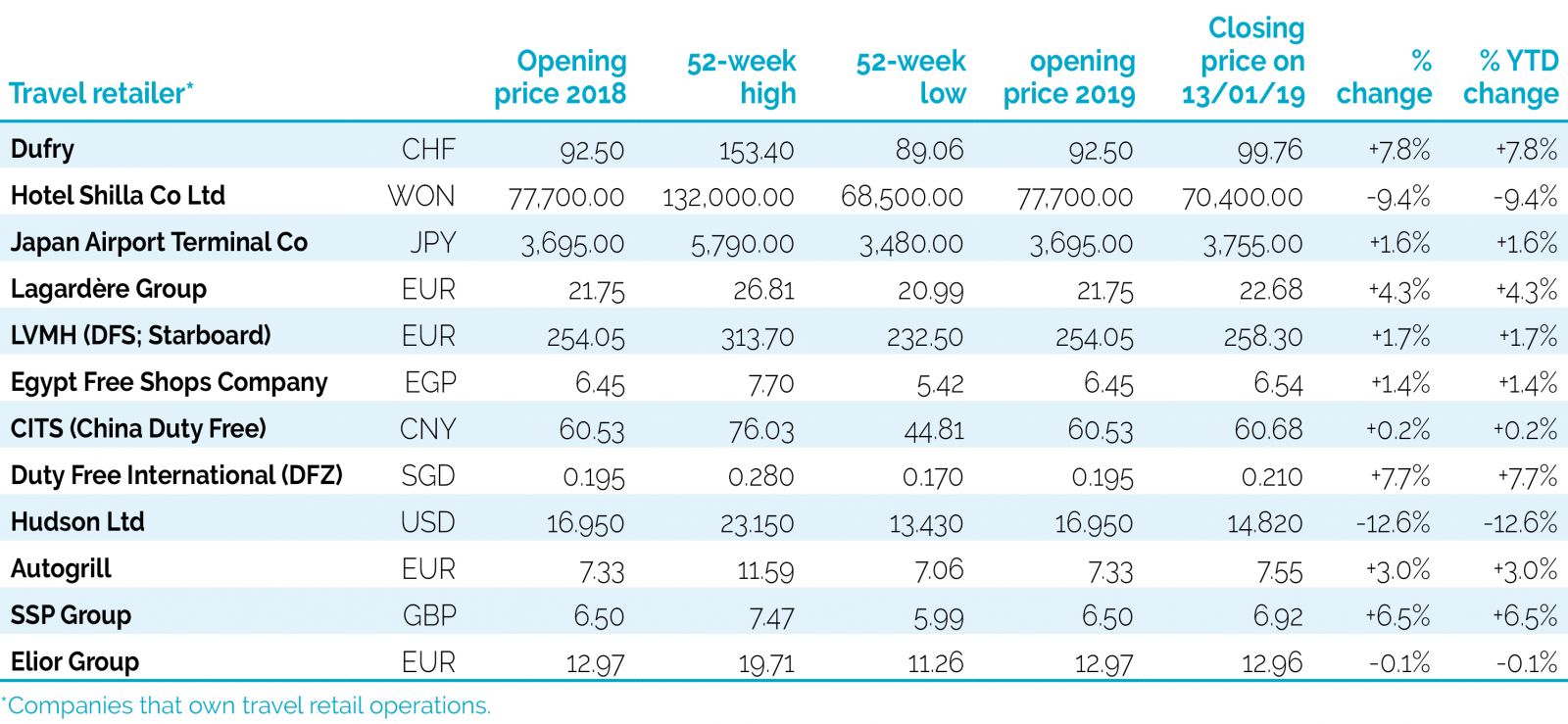 China Duty Free Group (CDFG) parent China International Travel Service (CITS) was our star performer in 2018, in terms of percentage change between stock prices at the start and end of the year. How will the companies we monitor in this Stock Watch column perform in 2019?
Shares in Hotel Shilla and Hudson Group are already down significantly (9.4% and 12.6%) compared to 2019 opening prices.
Duty Free International (up 7.7%), SSP Group (up 6.5%) and Lagardère Group (up 4.3%) have started the year well, when comparing the price they opened 2019 with and closing prices on 13 January.
Dufry (up 7.8%) has also made a good start, after struggling in 2018. And it could be a good time to invest in Dufry stock, according to a recent column in the Irish Independent. It suggested that widespread global uncertainty over economic conditions in 2019 make the travel retail giant an attractive stock bet.
Writer John Lynch said: "The group, which depends on internal and international air travel, could be 'quids-in' if global trade suddenly fractures and tariffs and duties begin to appear where none existed before. That's because tax-free airport shops could gain a price advantage if governments impose new levies on imports.
"Interestingly, the group is also well positioned to come smiling out of a trade war, with 2,400 duty-free shops in airports, cruise liners and railway stations and operations in 64 countries."
Noting Dufry's CHF5 billion (€4.5 billion) valuation, the report commented, "Dufry is living proof of the contention that while shopping in airports is duty free, it is not by any means profit-free."
Lynch added that the company could also benefit if it cracks the Chinese market and the low take-up of passports by Chinese nationals improves.
Despite the good start to 2019, Dufry remains far short of its 52-week high of CHF153.40.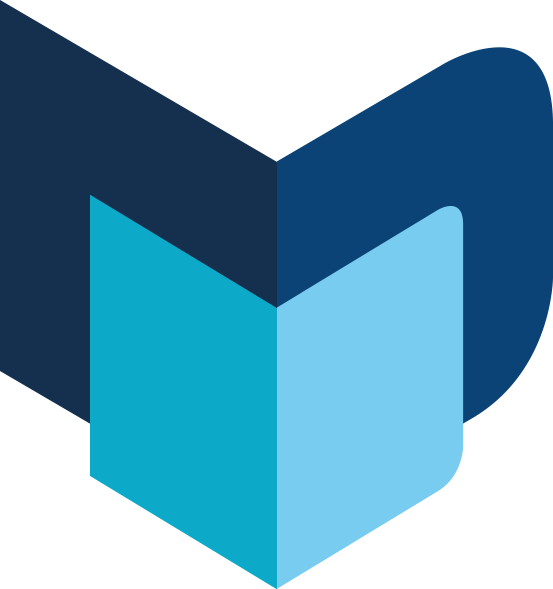 ---
The Moodie Davitt eZine | Issue 255 | 15 January 2019