Christmas blessings
Welcome to Duty Calls. This regular feature aims to shine a light on some of the most laudable examples of altruism and sustainability within the travel retail industry by companies that go beyond the call of duty. In this issue, we take a look at an Ever Rich Duty Free Christmas charity scheme which helped support disadvantaged Taiwanese families.
Vending machines were the unlikely medium for a novel Ever Rich Duty Free Christmas charity scheme which aimed to spread festive cheer and happiness to disadvantaged families.
Several 'love' vending machines were installed in Taipei Taoyuan, Songshan, Taichung and Kaohsiung airports. Each contained handmade goods such as coasters, small bags and bracelets made by women working in remote and mountainous areas of Taiwan, who are supported by the retailer.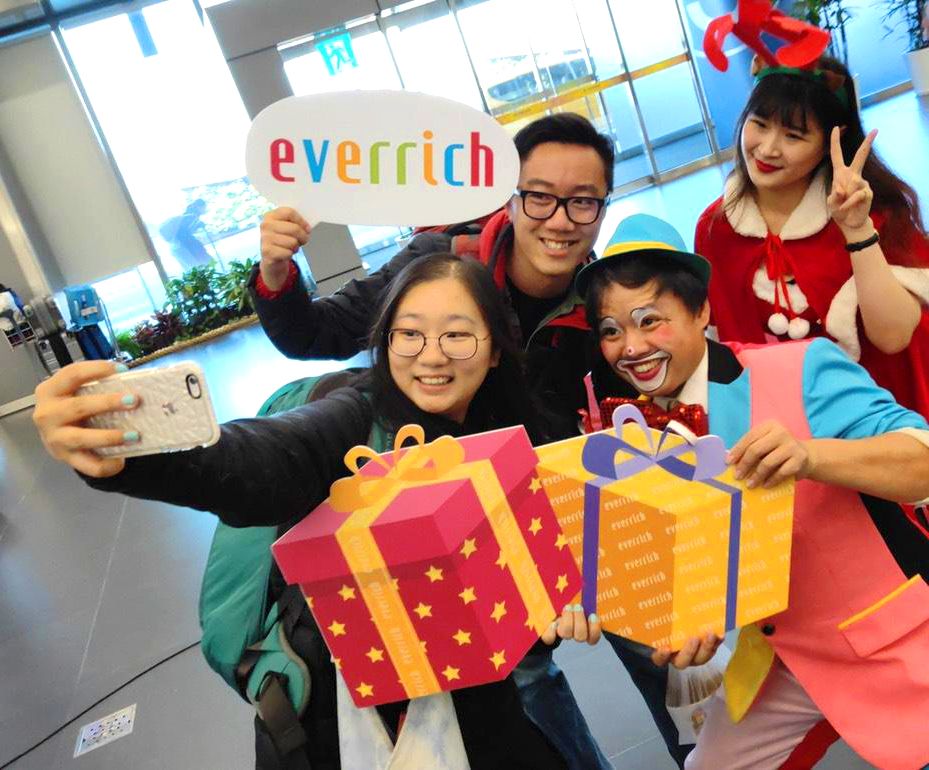 Ever Rich's Christmas entertainment included a magician (pictured above), a 10-metre high tree and a merry-go-round.
Passengers travelling through the airports received one handmade good each for free if they left a 'Christmas blessing' for the disadvantaged families – with some 12,000 travellers taking part in the charity programme.
Just before Christmas, Ever Rich staff visited branches of the Taiwan Fund for Children and Families (TFCF), an international NGO, in Taipei, Taoyuan, Taichung and Kaohsiung to offer the blessings from passengers, while a Santa Claus handed presents to the children of the families.
As part of its CSR programme, Ever Rich Duty Free Shop provides 50 annual scholarships to single parents and unemployed families in Taiwan to enable them to study.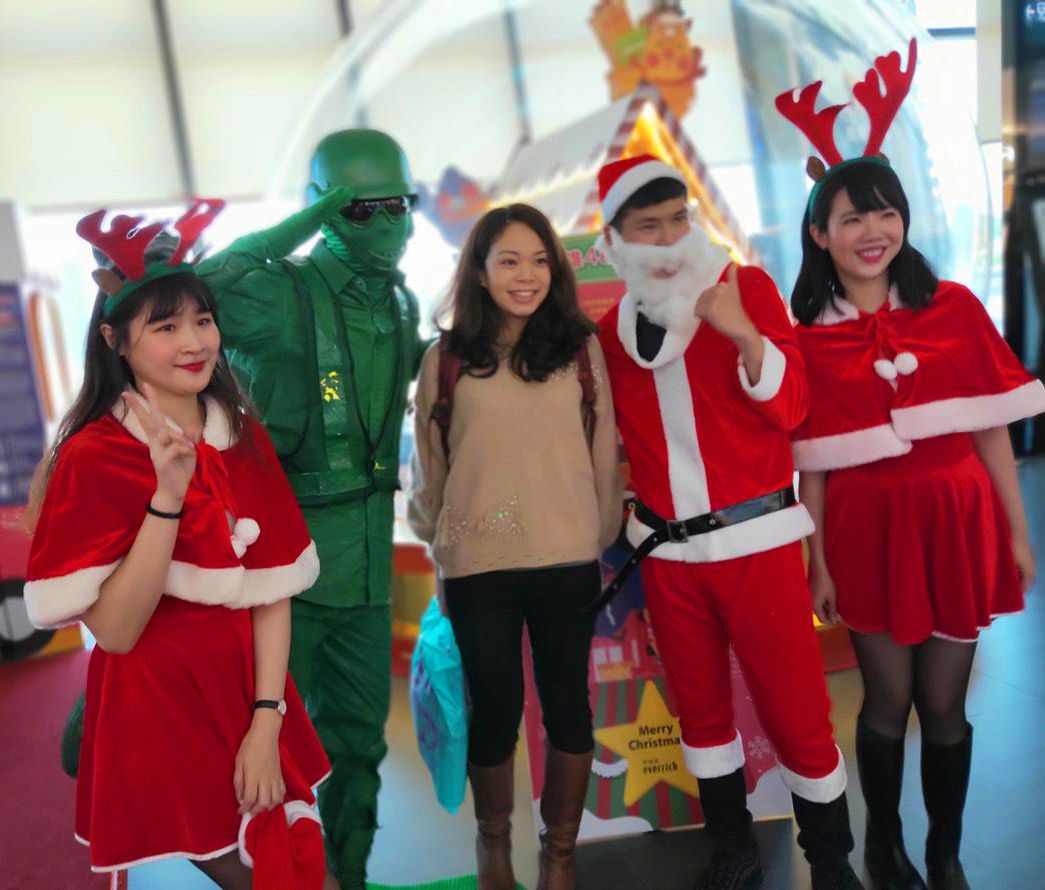 Christmas celebrations, including living statues, were on display as part of the '4everrich' Character Snow Ball.
The company also organised a '4everrich Character Snow Ball' last year, in which four protected Taiwanese species were transformed into exclusive images and products and used to decorate the airport.
In the run-up to Christmas at Taoyuan International, a 'Shining 4ever Lighting Up Event' was attended by Taoyuan Airport Company Vice President Hong Yufeng, Ever Rich Duty Free Vice Chairman Samuel Wu and TFCF Director Lin Xiufeng. Children from Shi-li Elementary School in Hsinchu, one of the groups sponsored by TCFC, played traditional Taiwanese music and Christmas carols on wooden drums.
Ever Rich Duty Free President Kevin Chiang said of the event: "Ever Rich wishes to create a lively and entertaining airport to surprise all the passengers by giving [them] a different experience."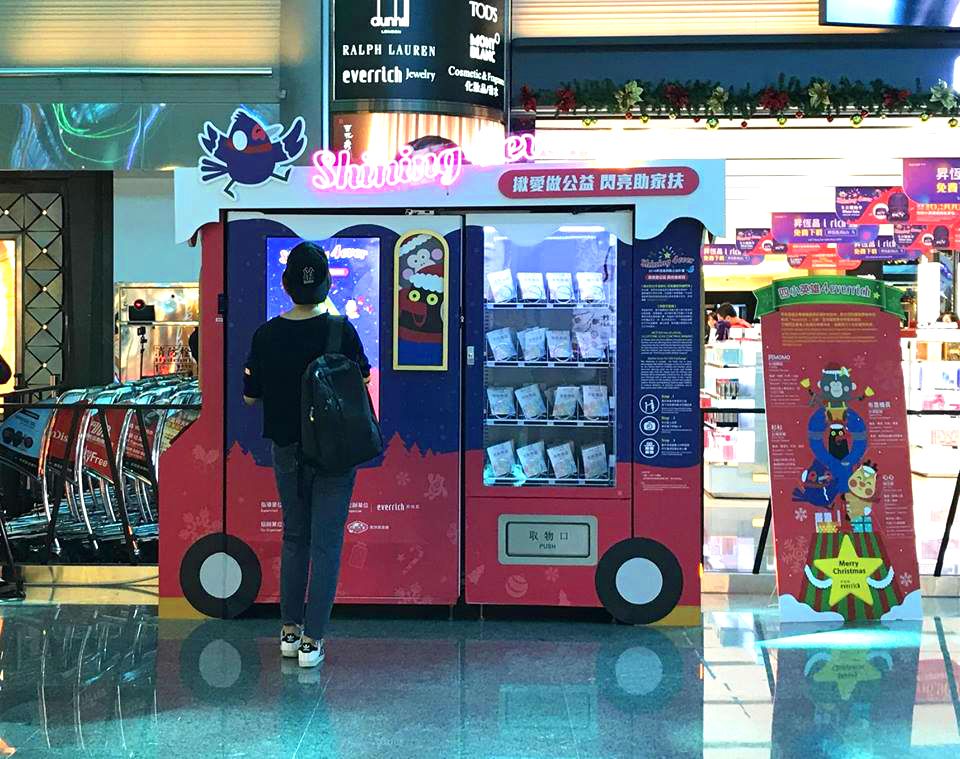 One of the 'love' vending machines, in Taoyuan Airport Terminal 2.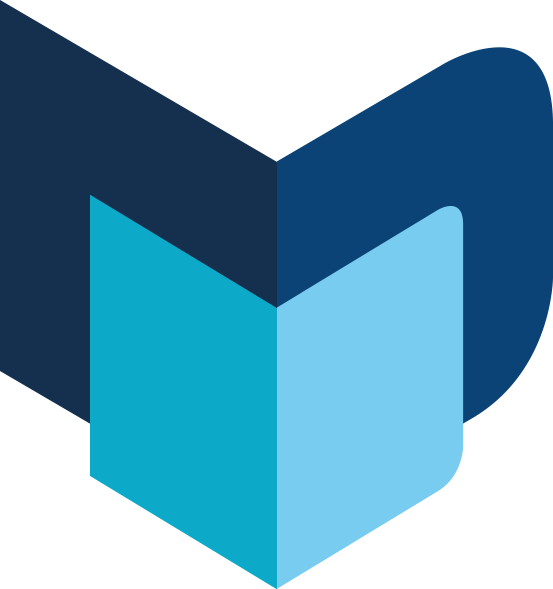 ---
The Moodie Davitt eZine | Issue 255 | 15 January 2019