---
Tallink homes in on Asian market as retail and F&B grow share of revenues
Tallink's Silja Line Baltic Princess in Stockholm
Photo: Marko Stampehl
Baltic ferry and short-cruise company Tallink has been increasing the focus on its retail and restaurant operations in the past 18 months – and says it has altered its offer to differentiate it from competitors in the region.
In particular, the Estonian company – the biggest ferry player in the northern Baltic – has stepped up its drive to target Asian travellers who are coming to the Nordics in increasing numbers. It has also formulated a fashion strategy which Tallink believes will pay off in the coming seasons.
In May, efforts to entice Chinese travellers to its Tallink and Silja Line vessels and to enhance services to them were recognised at ITB China, Asia's biggest tourism fair. The company won the Global Gold Prize in the Chinese Tourist Welcome (CTW) Awards in the category Best Product Innovation at the Shanghai event.
The honour is accepted as a quality marker for the Chinese outbound market, which should enhance Tallink's reputation among PRC Chinese. This is the second time Tallink has scooped an award at the event, but the first time at gold level.
Among those adaptations have been Chinese-speaking customer service hosts on Finland-Sweden Silja Line ships during the high summer season, as well as on Helsinki-Tallinn shuttles. Additionally, restaurant menus, shopping catalogues and other information are available in Chinese, Korean and Japanese.
Recently-appointed Tallink CEO Paavo Nõgene: "The number of Chinese and Asian tourists in general travelling on Tallink ships has increased significantly in the past few years and, as the biggest shipping company on the Baltic Sea, we have also adapted our offer for Asian customers to the types of services and comfort they are used to."
The new vessel Megastar, launched in 2017 on the Tallinn Helsinki route, has a two-storey 2,800sq m Traveller Superstore onboard.
A key target market
Asian travellers have become a big target for the travel retail shopping business onboard Tallink's fleet due to their higher than average spend per head. While Finnish, Estonian and Swedish travellers lead passenger volumes, Asian visitors combined represent the next biggest group. The ferry company carried 9.8 million passengers in 2017.
"We take Asian customers' preferences into account when selecting products for our shops and also offer them support in Mandarin, both in the form of a Mandarin language website as well as on social media platforms like WeChat and Weibo," says Nõgene.
Unionpay also makes payment easy for Asian shoppers with 6,600 annual transactions now taking place through this playform on Tallink ships – equivalent to €1 million. The popular Alipay system is now also being implemented.
Tallink Duty Free Director of Business Development Magnus Skjörshammer tells The Moodie Davitt Report that about 500,000 Asians travelled with Tallink in 2017, and that an increase of about +15% is expected this year.
Tallink Duty Free Director of Business Development Magnus Skjörshammer: "Asian spending power is more than double the average onboard and their focus is strongly on Nordic brands."
As Asian numbers have crept up, there has been an effect on sales. This has helped offset more cautious spending from Nordic passengers and lifted restaurant and shop sales. In 2017, those sales accounted for 56% of Tallink's €967 million (US$1,291 million) turnover, or €541 million (US$722 million), up +2.9%. In the first quarter of 2018 the share of restaurant and shop sales grew to 57.1%.
As well as Asian nationals, recent retail developments have also helped business. "Our decision to create walk-through shops has led to a double-digit increase in sales to male visitors as well as increased conversion rates and increased average purchase values," says Skjörshammer.
Q-Shopping, a self-scan solution to ease overcrowding and long lines at checkouts, is another option for passengers. The service enables Tallink to collect behavioural analytics data (in a GDPR-compliant way) on customers who use the scanners. This allows the company to build up a better picture of how passengers shop in its stores.
Meanwhile, the new vessel Megastar, launched in 2017 on the Tallinn Helsinki route, has a two-storey 2,800sq m Traveller Superstore onboard. It offers direct car deck access for passengers to unload their shopping during the short crossing making it convenient to buy more items.
Tallink Q shopping for convenience.
Fashion focus and Nordic nuance
That store has already undergone a revamp, along with others on Silja Line, as part of a strategic shift to fashion – with an emphasis on Scandinavian brands. By building its fashion and accessories business, Tallink can diversify away from traditional duty free categories such as liquor, tobacco and perfumes.
On Megastar space for the fashion & accessories category has almost doubled from 405sq m to 795sq m while on Silja's Baltic Princess, plying the Stockholm to Turku route – which has the highest spend per passenger of any vessel – fashion and accessories now occupies 284sq m, up +47% after a refit.
Women's fashion has traditionally accounted for two-thirds of Tallink's fashion sales but this is likely to change. Skjörshammer says: "In the much-enlarged area on Megastar, many more of our brands have men's as well and women's sections now." Guess, Solid, Superdry and Seidenskicker are among the brands with extensive men's sections.
The transformation has been undertaken to cater to what Tallink believes is an under-served need for fashion in the Baltic ferry market – and to forge its reputation as an expert in fashion retail. The move has been underway in a low-key way since 2014 and follows a review of the business.
The build-out on Baltic Princess consists of a large store called Fashion Street – essentially a long 'walk-through' space which passengers must pass via an adjacent corridor to get from one side of the ship to the other.


The open-access nature of the space and the high visibility of certain brands have increased store penetration. This is aided by the presence of a large Tommy Hilfiger shop-in-shop – the first on the Baltic on this scale – anchoring the space at one end.
"Sales have been growing above our expectations in the new fashion shop," said Klaide Roschler, the Shop Manager on Baltic Princess. "Men can find what they are looking for much more easily, especially brands like Tommy Hilfiger. Among youngsters, Superdry is really popular and also Vans."
For Chinese tourists looking for Nordic brands, Tallink now prominently presents Ecco shoes from Denmark, plus marques like Geographical Norway luggage, and apparel from Solid, SoyaConcept, and Zizzi. Lumene– the Finnish beauty house using Arctic ingredients – has also seen soaring sales.
In 2015, fashion made up just over 30% of what Tallink refers to as the retail category [this covers all product sectors except the traditional duty free staples of liquor, tobacco, beauty and confectionery]. By 2016 this retail share had risen to 35%, and the expectation for this year – thanks to the fashion expansion – is for a 40% share.
Skjörshammer notes: "Let's not forget that the retail category increased by over +10% last year and that's quite something. Many years ago fashion was not a significant segment but we have dedicated a lot of time and effort to it and the results now speak for themselves."
Fashion on Megastar now has many brands and a large department store feel.
Fashion Street branding has been rolling out.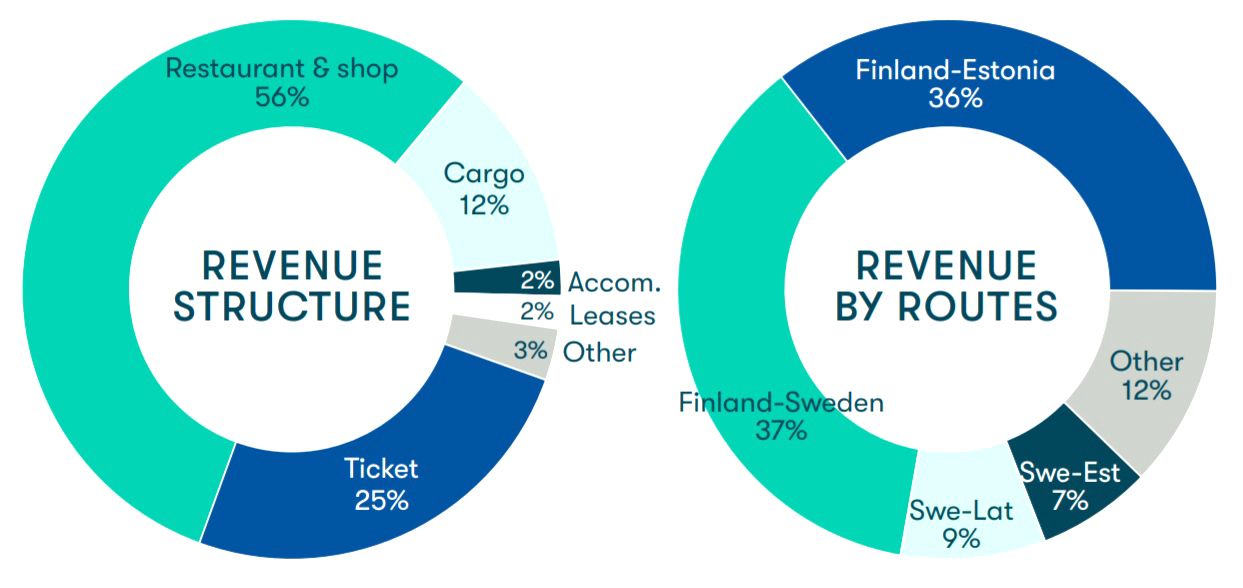 Tallink 2017 revenue by profit centre and route.
An open plan layout has increased penetration on Baltic Princess.
A fashion leader, not follower
He adds: "In this region, the trend is less towards traditional duty free products, and more towards other categories. It's been happening for some time. Our focus is now to add premium fashion brands as we widen the assortment from medium-positioned labels." This includes the planned introduction of Diesel and testing niche Danish apparel brand Knowledge Cotton.
"For our Nordic customers, a wide fashion assortment onboard is also favourable because many of them come from smaller rural towns which don't have certain in-demand brands like Tommy Hilfiger," adds Skjörshammer.
As fashion and accessories take an increasing share of Tallink's shops and restaurants onboard revenue the company coffers are also benefiting from the domestic market. Earlier this year, Tallink acquired the rights to manage franchise stores in Estonia for Esprit.
This business – currently consisting of three Esprit retail stores in Estonia – reports into Tallink's duty free division. The division therefore stands to gain valuable knowledge about Estonian consumers' fashion tastes, as well as operational expertise in the category.
Other fashion franchise deals have not been ruled out, and with a retail diversification agenda continuing, the prospects for the luxury category looks healthy.
The focus also feeds into Tallink's passenger diversification strategy, given the Chinese attraction to branded fashion. The company's vision is to diversify and attract consumers from new markets. More than 10% of its passengers now come from outside the Nordics and, from a retailing perspective, this is likely to be a key growth driver for the future – particularly if Asian numbers continue to rise.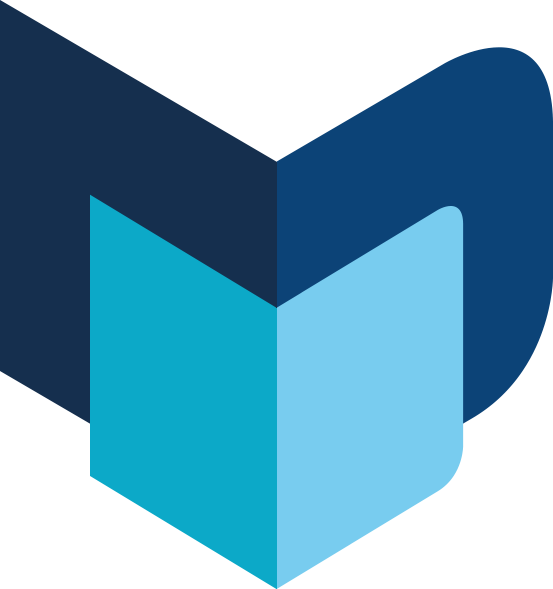 Klaide Roschler, Shop Manager on Baltic Princess.
Megastar's two-storey superstore.
---
The Moodie Davitt e-Zine | Issue 243 | 16 July 2018