---
A walk in the woods at Heinemann's all-new 'hygge' Copenhagen store
Heinemann's revamped duty free store at Copenhagen Airport incorporates strong city theming and a plethora of features that it hopes will attract Millennial travellers.
Gebr Heinemann's new and enlarged 2,600sq m main store at Copenhagen Airport is a case study in how design interacts with the commercial requirements of a duty free store, writes

Kevin Rozario

.
The Hamburg-based global travel retailer hired the Danish Johannes Torpe Studios to update its previous shop – which was not getting enough sales from Millennials according to the gateway's operator, Copenhagen Airports.
The answer? Bringing a 'hygge' approach into the shopping area. The word describes the Danish attitude to life – combining a sense of happiness, togetherness and comfort.
Johannes Torpe set about creating a green and cosy atmosphere to relax shoppers. At the same time there are strong digital and vibrant colour elements to attract multiple passenger segments.
Back to nature: Plants and greenery are everywhere.
'Hygge' encapsulates the Danish attitude to life and has become a global phenomenon.
He said: "The challenge was about what Danish 'hygge' entails and how to translate a feeling of homeliness into an extremely busy retail space. Functions and sentiments have to go hand in hand, but I think our efforts have resulted in a very exclusive, agreeable and efficient shopping experience."
Bébé Branss, Director of Design at Gebr Heinemann, added: "We wanted to give travellers a sense of where they are in the world right now." That didn't mean Denmark… it meant the capital Copenhagen – a hub for design, beauty and fashion, but also a city full of green spaces.
Heinemann is so confident about its revamped store design that it is expecting to see sales rise by at least +10% as a result of the changes.

Here The Moodie Davitt Report presents a 'hygge' tour through the new format split into three zones: 'Joyful', 'Nature' and 'Rethink'. Trees and plants play a part in the Danish design "and metropolitan-inspired shopping ambience" as Heinemann describes it.
The ceiling features vibrant colours, attracting travellers' attention.
A busy and bright store entrance
When passengers exit central security they see an explosion of colour and bright lights – this is the start of the 'Joyful' area. Men's and women's beauty facings are on the right of the central walkway, sweeping around to a very visible 'travel exclusives' section. To the left is a large spirits area.
To encourage shoppers to slow down as they pass through the store, 'bargain bins' have been placed just at the edge of the walkway where shoppers can be found rummaging through the items to find a good deal. This strategy has proved effective in delivering strong sales in this section.
Colour central
Further in, as the central walkway take a left, passengers pass under a vibrant ceiling of coloured circles that brighten up what is a low section of the store. Part of the ceiling surface reflects back the colours like ripples of water. This is reminiscent of the reflections of houses in the Nyhavn district, with their colourful façades reflected in the canal. Sections for spirits, natural cosmetics and skincare are all easily visible from here.
Nature trail
Continuing along the path travellers arrive in the 'Nature' zone, with the liquor and tobacco areas on the left and more beauty – including promotional spaces – on the right. Tree trunks, green foliage and a sense of the open air with a skylight-like high ceiling are designed to create a calm and relaxed feeling that encourages browsing. The colour scheme here is natural with muted shades.
Anchor and promotional points
Throughout the store, tall vertical anchors are present to give the large sales area some structure. Branss explains: "The pillars help customers find their bearings within the product groups. They also create a cosy, homey touch due to decorative materials such as plants or lighting elements." They are also used as linking themes for cross-category presentations.
Their design of dark metal trusses and wood-like shelves are reminiscent of the Copenhagen's Torvehallerne Food Market.
The appearance of the compact pillar elements also match the categories they are in: white, glazed brick found in kitchens and market halls is used in fine foods, while calm shades are present in the natural beauty space.
Confectionery and fine foods
Beyond spirits is the wine and Champagne zone that then leads into back walls of confectionery and chocolate brands. More central displays featuring fine foods and gourmet products, together with another selling Danish butter biscuits, are said to be among the top-performing areas of the store.
The latter are presented in a unit reminiscent of an oversized kitchen shelf and elaborately decorated with baking and cooking utensils. Many of the food products are local or regional and therefore in demand as souvenirs or gifts. A number of chocolate brands here have their own signature sections, the biggest for Danish chocolatier Anthon Berg.
Time for a rethink with #LookLab
As the walkway opens out to the final area of the store, shoppers arrive at the literal high point of the store in the 'Rethink' zone. Here the ceiling is vanishingly high and houses the showpiece #LookLab colour cosmetics shop-in-shop. Accessories, kids items and a Click & Collect counter are also found in this zone.
The #LookLab concept, which Heinemann hopes to roll out to other locations, houses new younger and niche brands including Korean cosmetics (such as TonyMoly and Dr Jart+).
The company hopes they will attract more Millennial shoppers. Digital touch screens also feature at some of the cosmetics counters to drive customer interaction.
A well publicised 'selfie point' allows shoppers to upload images from the #LookLab photo booth to the 64 digital screens – collectively called the 'Whirlwind' – that hang like a large digital chandelier. Customers can also change the images on the Whirlwind from a pre-set selection on a digital wall. Here users can find other interesting information that is music and lifestyle related.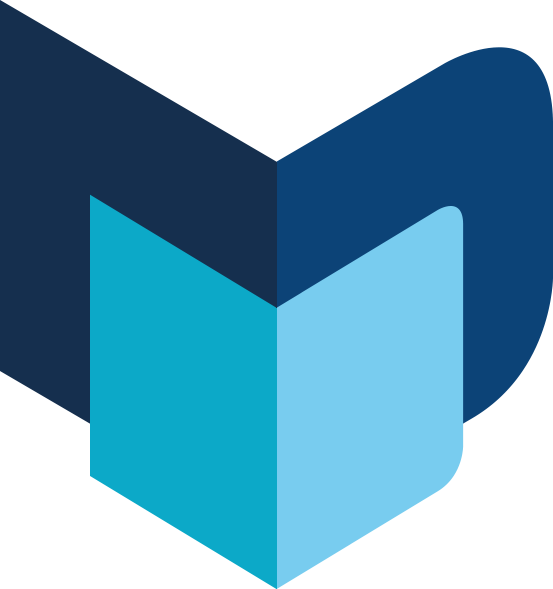 ---
The Moodie Davitt e-Zine | Issue 243 | 16 July 2018