16 November 2018
---
The Moodie Davitt Stock Watch serves as an indicator of overall business confidence in the global travel retail & duty free industry. Share prices of major publicly listed companies that own travel retail operations are monitored on a weekly and year-to-date basis to offer an indication of business confidence in the sector.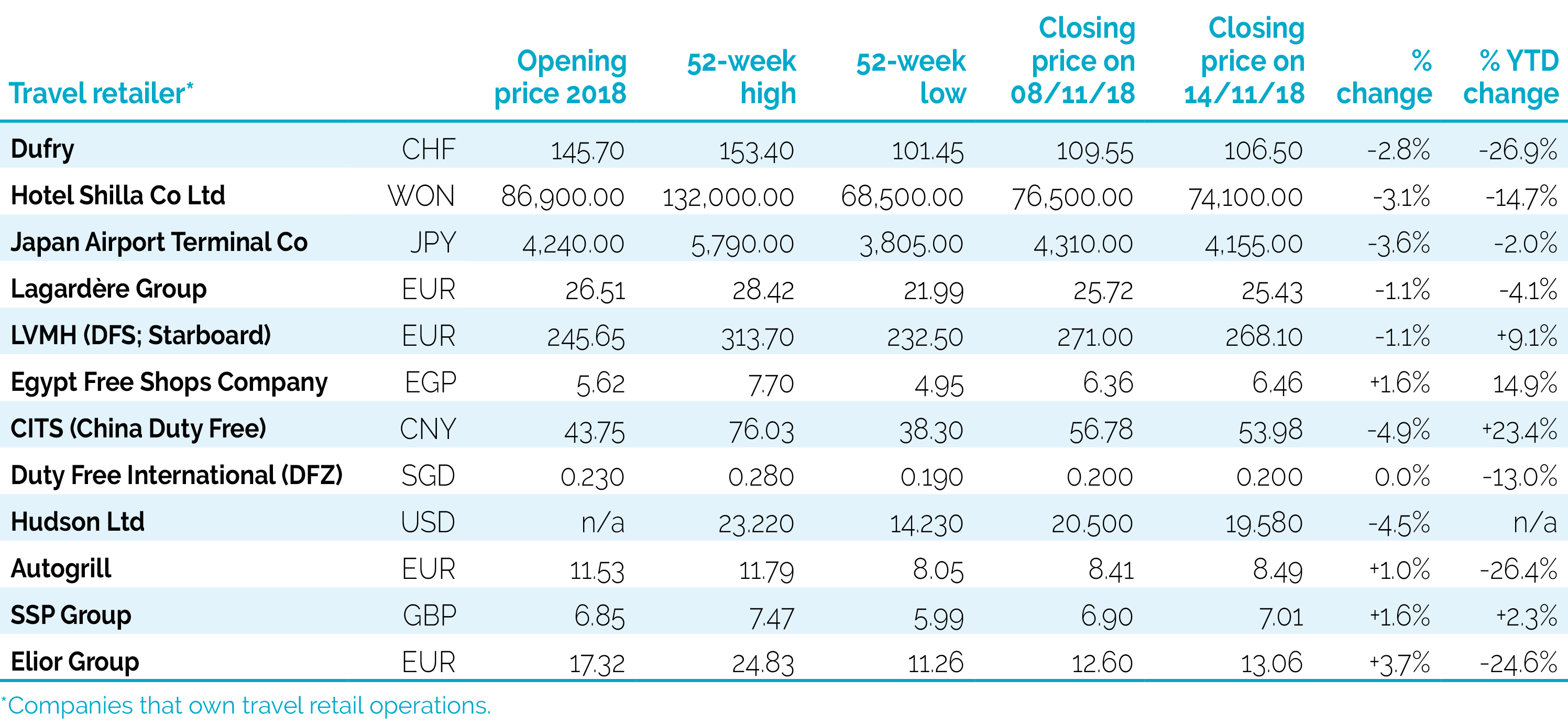 Apart from the (primarily) food & beverage companies we monitor in Stock Watch, only shares in Egypt Free Shops Company went up in the period tracked here (closing prices between 8 and 14 November).
Shares in the Egypt-based duty free retailer improved +1.6%, and have now increased +14.9% since the start of the year, making it our second best performing company in 2018 so far.
China Duty Free Group parent China International Travel Service is the only company to have a greater year-to-date differential, at +23.4%.
However, the Chinese company was the weakest performer in the current period, with shares down -4.9%.
Shares in Dufry subsidiary Hudson fell -4.5% in the current period, continuing a general decline since the end of September after a relatively strong couple of months.
As noted, the three food & beverage companies we monitor – Autogrill, SSP Group and Elior Group – all saw shares go up in the current period. Those increases were +1%, +1.6% and +3.7% respectively.
Elior's increase comes in the wake of its announcement that it is carrying out a review of strategic options for its concession catering activities, which are grouped within its Areas subsidiary.
Areas is the world's number three player in contract catering and a major force in airport food & beverage. Elior is the world number four in contract catering.
Elior said that the review, "which could lead to the separation of Areas from the rest of the Group", is intended to accelerate the development of each of its activities and create value for Elior Group shareholders.
The company said: "Elior Group emphasises that this review of strategic options may or may not result in a transaction and that the Group remains fully focused on executing the Elior Group 2021 plan as a way of creating value, regardless of the outcome of this process."
Elior said it does not intend to report on the review's progress before the Board of Directors has taken a decision either to approve a transaction or to end the process.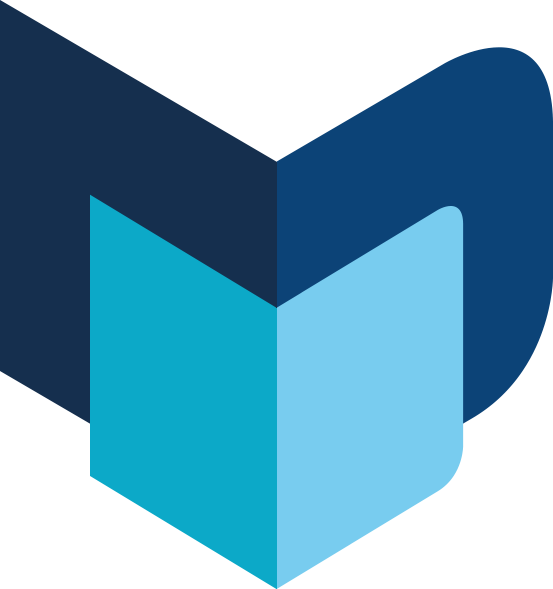 ---
The Moodie Davitt e-Zine | Issue 252 | 16 November 2018