---
Dubai's bold new airport food & beverage disruptor
There's a new kid on the airport food & beverage block. Dubai-based HWH Hospitality Investments is making waves at Dubai International Airport with a series of innovative and highly successful outlets that have brought a new foodie inspiration to the world's busiest international airport. In part one of a two-part interview,

Martin Moodie

sat down with the founders

Talha Al Hashimi

(pictured left below) and

Mustafa Al Hashimi

(right) recently to talk about progress to date, and the exciting culinary course they have set ahead.

Click on the video below to view the conceptual thinking behind Treehouse Juicery
"Disrupting the transient passenger dining experience." The opening words on HWH Hospitality Investment's website are not your typical corporate marketing speak. But nor is HWH your typical airport food & beverage operator. The fledging but fast-growing Dubai-based enterprise has positioned itself as a very different kind of company, a sector challenger determined to offer air, rail and bus terminal passengers a new dimension in travel dining.
"We're very fortunate to be living in Dubai. We have great connectivity with Emirates Airlines and therefore have excellent opportunities to travel as much as we can," says HWH Co-Founder Mustafa Al Hashimi. "But we always felt a disconnect when we went to the airport and saw the offering compared to what's available in the city. We asked, 'Why is that? Why can't I get something in the airport that looks beautiful and tastes beautiful, something that I would expect to get downtown?"
"Our family background is in hospitality (see 'Meet the Founders' panel below). We develop hotels, residential and other businesses. But I always felt that the airports were missing out," agrees Chief Executive Officer and fellow co-founder Talha Al Hashimi. "So we decided in 2013 to try to do something innovative for Dubai International Airport."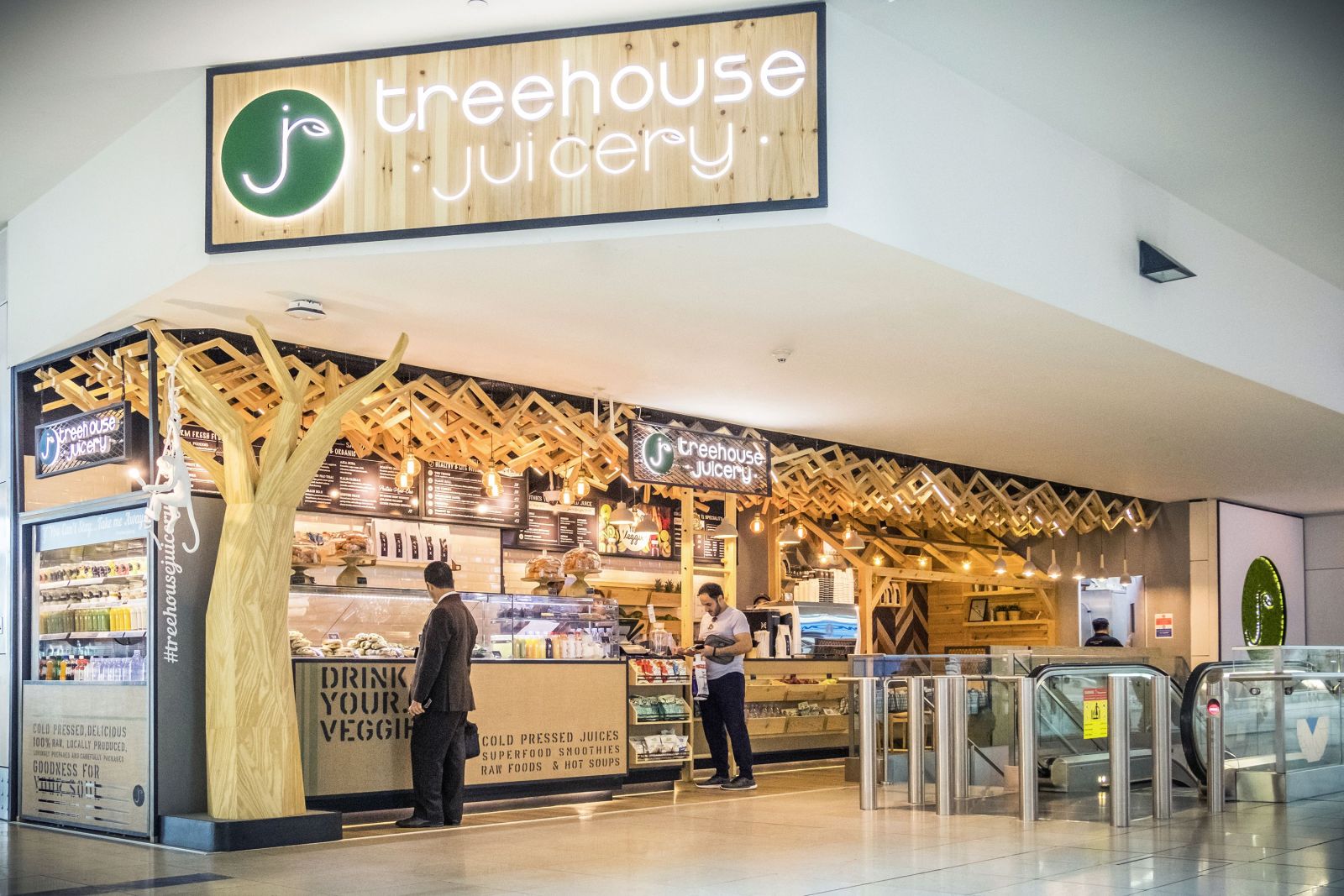 'Drink your veggies' is the memorable tagline underlining the healthy, organic principles of Treehouse Juicery.
"The best way for us to compete with the big players was to do the same thing that all other great innovators and entrepreneurs have done in their own respective industries, which is to be a disruptor."
The point of difference and moment of inspiration found expression one day as the Al Hashimis were at the airport and began brainstorming how to bring a unique pizzeria concept to the location. How could they break through the common consumer perception that "it's only airport food"?
"We saw a great opportunity to present pizza in a way that it had never been presented before," Talha recalls. "When we were walking through the terminals we would see all the big brand names but if you looked at the actual product and the design, and the look and feel, we felt that the real effort people were making was limited. Because they all knew that the brand name itself will attract and people will gravitate towards their outlets."
The two partners were determined to show international travellers that Dubai had some home-grown, world-class concepts. They approached Dubai Airports and said, "Give us a chance. Give us a space that today you consider a low footfall area and let us show you what we can do."
It was a bold challenge, but Dubai Airports, always keen to support local small and medium businesses (SMEs), gave the partners the green light. "And so, with that chance, we said, 'Let's create something really crazy," says Mustafa.
And crazy it was. Instead of creating some familiar, aviation-themed concept, HWH opted to build a replica of a Milan tram to house a pizzeria with a difference. "It had precisely the same dimensions as a tram that you would see in Milan," recalls Mustafa with a smile.
"We found an architect in Dubai who was from Milan. Then we put our kitchen in the tram! So, okay, we didn't have the name or the brand recognition like the Starbucks of the world, but we said, let's make a statement which will make people curious. We wanted them to say, 'What is that? Let's go check it out.'"
That's precisely what happened. The project not only announced HWH's arrival on the airport scene but also defined its philosophy. "Design is at the forefront of who we are," says Mustafa.
"We decided that the best way for us to have any chance of competing with the big players was to do the same thing that all other great innovators and entrepreneurs have done in their own respective industries, which is to be a disruptor.
"Basically you are welcoming people into your home. You want people to feel comfortable eating their food and spending time here."
"The only way for us to disrupt this industry was to offer food, design, and the look and feel of something different compared to what every passenger expects when they go to any airport. We wanted to create innovative concepts with universal appeal in mass transit locations."
It wasn't just the environment that was innovative. Instead of opting for the typical Neapolitan circular pizza, HWH chose to serve the cuisine in the way it is served in Rome – in square slices. Apart from a compulsory breakfast offering, the focus remained purely on pizza, no pasta dishes for example, were added.
The tram pizzeria concept, called Slice by Slice, traded successfully until a major terminal development meant the outlet had to close. But HWH, far from finished in the airport world, was only just beginning.
Another conversation with a now impressed Dubai Airports followed. "They saw not only the creativity that we were able to bring, but also the differentiation that we had promised and which we actually delivered," Mustafa remembers. "So, they said, 'Okay, there's this other location coming out for tender.' They threw in us like a wildcard."
The brief for the Concourse B bid was to come up with something healthy, fresh, clean, and (critically) highly appealing to the Millennial traveller." The Al Hashimis replied that the way forward was not just healthy but healthy organic – whatever the chosen style of food. A winning concept, they argued, had to be something that the customer understands and buys into from day one. HWH conducted intensive consumer research into the airport passenger's mindset.
"Travellers don't have much time to think about food," says Talha. "They walk, they see, they like, they grab. If they don't like it, they move on. Everyone is anxious to get to their gates but at the same time if they can eat rather than having to put up with airline food that's what many do."
GOING OUT ON A CREATIVE LIMB
HWH created a concept called Treehouse Juicery, offering a combination of cold-pressed juices, hand-crafted sandwiches, with everything responsibly sourced (no GMOs, no additives, gluten free) "Everything is freshly handmade and we deliver it twice a day to the airport," says Talha. "And it's very, very good for you."
Again, rather than choosing stereotypical images associated with the term Treehouse, HWH opted for a "cool" wood look featuring bare Japanese tree branches. "There's always a playfulness in our designs," says Mustafa. "So, just like Slice by Slice had a tram, here we have a treehouse and we have a monkey that's hanging from a tree. We always like to put in some hidden messages, some playfulness, because at the end of the day many people are going on holiday when they come to the airport. They may be stressed out and running for their gates, but when they come to our space it's very important for them to leave with a smile on their face."
HWH also wanted Dubai Airports to smile. Rather than trying to impress the potential client with a standard tender bid, the company brought their new concept to life in a memorable video (see above). Designed to capture the concept's exuberant energy, it was underlined by memorable taglines such as 'Drink your veggies'. "We opened up the outlet, made it look colourful, and then included some nice accessories such as a clock and some books – things that you'd have in your own treehouse," comments Mustafa.
HWH won the tender and the early results were astounding. "We tripled the revenue from the previous operation at the same location. We also had one of the world's biggest airport F&B operators operating opposite from us," says Talha proudly. That success spawned two more outlets at Dubai International under the Treehouse Juicery name. So impressive were results, in fact, that HWH was approached by leading international concessionaire HMSHost to franchise the concept at other international airports [see panel at foot of story].
HWH adopted a similar philosophy with Treehouse Juicery as it had with Slice by Slice – quality food, innovative and compelling design, and an 'Instagrammable experience'. The company's nascent personality was taking shape nicely. "We realised with the tram that everybody was stopping and Instagramming," says Talha. "People were saying, 'What's a tram doing in an airport? Who would build a tram here?" So you attract the customer, number one. Number two is the design. And number three, they come see the food and, if it looks good, they will say, 'Great, let's buy. This looks like a good place.
"The real value is design and customer experience. We want them to feel that it's somewhere off the street, really cool and not cold and 'airporty'."
#I'M IN TRANZEET
Once more, success bred success. And once more Dubai Airports came calling, this time saying it wanted something different from any F&B proposition in the airport. HWH responded by devising what Talha calls a "doppelgänger" – a diner with a twist. The twist was simple but unusual. Take a classic American diner (an American catchall name for a counter-based quick eating establishment) but serve Arabian foods in a western fashion, such as a pizza made with flatbread. In the process, embody the spirit of downtown Dubai. The name chosen was Tranzeet (Arabic for transit), which lent itself brilliantly to social media with the hashtag #I'm in Tranzeet. The company evocatively describes the fusion of pan-Arab food and a western environment as 'Nostalgia meets Modernity and A Sense of Place Meets Universal Appeal'.
"People have become more aware of their diet choices and food sourcing. They seek better alternatives to fast food, without sacrificing quality or value," says Talha. "They seek more authenticity and human connection."
Tranzeet was designed to satisfy those need states. It presents comfort food, served quickly, in a culinary interpretation of "evolved nostalgia". Besides upholding the diner tradition of offering bacon and eggs all day, it also provides chicken shawarma sliders, mac and cheese, healthy options and daily blue-plate specials (a popular US diner term from the 1920s through to the 1950s for low-priced meals that change daily).
The beverages are designed to be both fun and refreshing, again paying homage to the diner's 'cup of joe' [an American nickname for a cup of coffee] and coke floats with inventive coffee drinks, slushes, juices and milkshakes.
AVOIDING STEREOTYPES – S34
Next up was a street café. The brief this time from Dubai Airports was for a culinary and environmental statement that told international passengers not only they were in Dubai but also reflected what the emirate has to offer – in both cuisine and character. "Again, we didn't want to do anything stereotypical," recalls Talha, "so we avoided the guy in the tent with the falcon and the coffee and all that kind of stuff. We said, 'Let's veer away from that, it's too tacky.' To me, as a local, that is not Dubai.
"So we approached it differently. We did a beautiful street café with local food and brought local artists (Emiratis and Dubai-based foreigners) in to create art, ranging from graffiti to paintings. We tried to make it like one of the streets you will walk down in Dubai and where you will find these sorts of cafés. To give the passenger the feeling that while they weren't in [downtown] Dubai, they could know how it feels." HWH called the concept Sikka 34, describing it as "a homegrown coffeehouse taking inspiration from the qahwas [Arabic coffees] found within the back alleys of old towns".
The airport brief had been for an Arabic cuisine restaurant but HWH wanted to be more specific than that. "When you talk Arabic cuisine, you normally think, say, Lebanese, Egyptian or Moroccan food," says Mustafa. "But again we wanted to show our Emirati culture to everyone that comes to Dubai Airport."
What better way to achieve that end than to showcase a local UNESCO heritage site? The choice was Al Fahidi Historical District, commonly referred to as Al Bastakiya, which evokes the era pre-dating the creation of the UAE in 1971.The Al Bastakiya quarter is the oldest standing residential area of Dubai. First established at the close of the 19th century by wealthy textile and pearl merchants from Bastak, Iran, the neighbourhood stands today as a maze of old-world wonders, a contrast to the otherwise thrilling modernity of Dubai.
"If you walk around Al Bastakiya, you'll find different types of finishing on the buildings," says Mustafa. "The older houses were made out of coral, gypsum and sand. Then, later on, the modern houses were built from very old concrete. We wanted to show both the eras. The first house was built in 1884, which might not seem that old, but for such a modern city as Dubai it is!"
Al Bastakiya is also the epicentre of Dubai's artistic community. It is home, for example, to XVA, a leading gallery specialising in contemporary Arab art. It also houses the Majlis Gallery, Dubai's oldest art space, renowned for launching regional artists onto the international stage. Talha Al Hashimi has a particular affinity with the heritage site, having previously managed it, a period when he successfully drove an ambitious arts and cultural programme.
That experience convinced HWH to introduce elements of the streets and alleyways of Al Bastakiya [S34 stands for Sikka 34, Sikka means alleyway in Arabic] to the airport.
The restaurant conveys the look and feel of the historic quarter, including a wind tower and traditional old wooden doors. All that is being complemented by a thrilling local art programme, which diners will be able to peruse before they fly. "By having local artists showcasing their work, that allows for the transit passenger who cannot go downtown to at least feel that they are in Dubai and experiencing the local art scene," says Mustafa. "We are also helping local artists to be exposed to an international audience."
That word 'Instagrammable' resurfaces. "Everything we do, from the tram to Treehouse to Tranzeet to S34 has to be Instagrammable," says Mustafa. "Our social media will become very important. We haven't really tapped it yet but we are looking to do so with a bang. We want a planned strategy with a full year of events and of images, so we have a continuous engagement with the customers."
The cuisine, too, reflects the streets. Emirati pancakes, qahwa and other local delicacies ensure that S34 reflects the traditional influences of wholesome homemade dishes found in local kitchens across the region.
HOTEL EXPERIENCE TO THE FORE
The Al Hashimis' experience of hotel development (see panel below) has helped shape their approach to airport food & beverage.
"Design and customer experience are very important to us because it's how you define your brand," says Talha. "Basically you are welcoming people into your home. You want people to feel comfortable eating their food and spending time here.
"Everything we do is in-house. Our logo. Our ethos. Our brand values. We don't outsource anything because we take to heart what we do. And when we franchise a brand it needs to resonate to the customer as it resonates to us. With all of our concepts we use multiple designers and we deploy multiple collaborations. That's because we feel that in order to create a great idea, you need a range of inputs to complete the picture."
HWH is growing fast but remains a lean 25-person operation that is determined to stay true to its entrepreneurial, cultural, creative and culinary roots. Both Mustafa's and Talha's wives are avowed foodies and have played key roles in driving the portfolio to date. Mustafa's wife, for example, does all the branding, logos and creative taglines.
The company is proud of its success and flattered by HMSHost's and Dubai Airports' belief in what it stands for. The path ahead, say Mustafa and Talha Al Hashimi, will involve measured expansion, a zealous insistence on quality food, top-class and innovative design, creative marketing and a blend of cultural and consumer insight. That sounds, in foodie terms, a certain recipe for success.
[Footnote: HWH has a number of other exciting and in some cases pioneering F&B concepts, which will be the subject of our exclusive coverage in coming weeks.]
Meet the HWH founders
"Avid traveller, foodie, and passionate connoisseur of global trends within the F&B industry." That's how Talha Al Hashimi describes his background – and his inspiration – in becoming the CEO and co-founder of HWH Hospitality Investments.
Before devoting himself full time to HWH, Talha served as CEO of Bright Start in Dubai, where he drove the inception, design and launch of the UAE's first Four Seasons hotel in Dubai.
There he selected some of Dubai's best restaurants, such as Nusret, Coya, Jean George Dubai and many more. He managed a portfolio worth over US$1 billion, including malls, residential operations and hotels, while sitting on the board of several multinationals. Earlier, he was Finance Manager at Dubai Holding, an investment firm active in real estate, business parks, financial services, telecommunications and hospitality.
In 2013, Talha Al Hashimi and Mustafa Al Hashimi founded HWH Hospitality Investments by developing F&B concepts to address what they saw as a gap in the airport market.
Co-Founder of HWH, Mustafa Al Hashimi is also the CEO of Wasl Hospitality.
There he leads a team that currently asset manages a portfolio of 12 hotels with over 5,000 rooms and over 90 restaurants and manages two renowned leisure facilities, Emirates Golf Club and Dubai Creek Golf & Yacht Club.
The Dubai-based hotel portfolio includes six hotels under the Hyatt Group; four under Marriott/Starwood Group and three under the Hilton brand.
In addition to the asset management role, Mustafa also oversees a further 14 hotels (adding another 5,000 rooms to the portfolio) with new brands such as Mandarin Oriental, Bellagio, MGM, Hampton Inn, Aloft and Elements.
Prior to that, Mustafa served as the General Manager of Dubai Creek Golf & Yacht Club, responsible for the entire operation of one of the most prestigious golf resorts in the Middle East.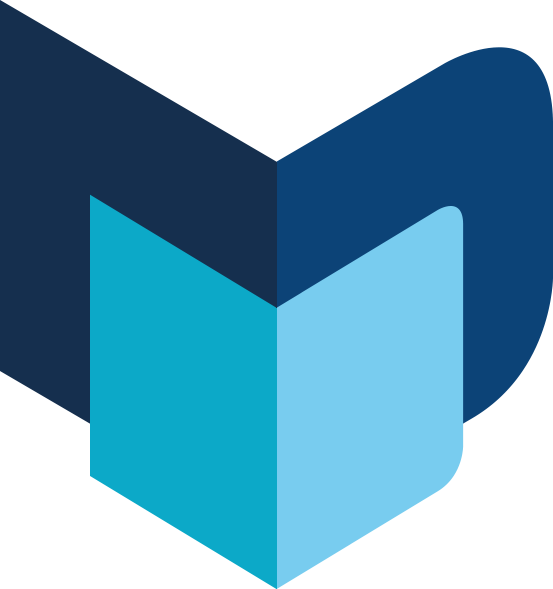 A creative culinary alliance takes shape
HWH's stirring early success with Treehouse Juicery has spawned a flourishing relationship with international F&B giant HMSHost.
"We started getting noticed after Slice by Slice and Treehouse Juicery," says Mustafa Al Hashimi. "HMS Host were like, "Okay, who are these guys creating such cool stuff? They seem very creative and very innovative." A meeting of management quickly turned into a meeting of minds, as a result of which HMSHost has opened two new concepts in Dubai International Airport Concourse C and is set to unveil a Treehouse Juicery at Istanbul Atatürk Airport.
The first of the new concepts, called Flour + Stone, is based on the beguiling premise that bread unites people across all cultures. "Place a big, crusty loaf fresh from the oven on the table, and watch as borders fade and happiness grows," the company says. This intriguing, intelligent concept focuses on 'bread culture' and celebrates various versions of the staple offered around the world.
"The story of bread goes back centuries in every single dynasty or culture or ethnicity," says Mustafa. "Bread has always been a staple food for all cultures. So, we looked at how we could do something that celebrates the universal appeal of bread around the globe. As James Beard [the American chef and food writer recognised by many as the father of American gastronomy – Ed]said so inspirationally, 'Good bread is the most fundamentally satisfying of all foods; and good bread with fresh butter, the greatest of feasts.'"
"We wanted to offer different types of flatbread from Africa, South America, India, Europe, Arabia and elsewhere," says Talha Al Hashimi. "We wanted to hear people say, 'I would like to have the South American bread with this topping. I would like to have the veggie Indian barata' and so on. It's a very colourful menu because we realised that travellers eat with their eyes. The more colourful and fresh things are, the more willing to people are to spend more. Whereas if they're wondering if it's frozen and whether it's the last piece, people are warier."
"Good bread is the most fundamentally satisfying of all foods; and good bread with fresh butter, the greatest of feasts" – James Beard
From France to India, passing by Turkey, Georgia, Morocco, Palestine and Lebanon, Flour + Stone revisits ten different flatbreads recipes such as Galette, Fougasse, Pide, Manakish or Naan, adding a twist of modernity while respecting the traditional baking process. The offer includes delicious options such as UAE flatbreads, called khameer, Ethiopian flatbread, and even a Georgian version [a staple in Georgia].
The second concept is a fast food offer called Qfta. The name pays homage to Kafta, a Lebanese-originated dish that blends ground meat, spices and herbs. Like bread, however, Kafta has many national and regional interpretations. Greece, Turkey, the Balkans, Italy, the Levant, North Africa, Arabia, Iran, South Asia and even Japan have versions that are linked through their basic premise – a minced meat mélange, flame-grilled and served up an easy, satisfying meal. "This humble, homey dish is like a hamburger with a global personality," says the company.
Is there a danger of HWH diluting its hard-won but still fledgling reputation by franchising to a multinational? After all, the company's intellectual and creative handprint is all over the success to date. "We are very much involved," replies Talha Al Hashimi."We create the whole design print of the place and tell them, 'Okay, this is the way we want it.' The customer journey is mapped through us. The menu and food tasting is strictly done by us. The good thing is that the first of the franchises is here at Dubai International under our supervision. And in Istanbul, it will be the same team that did Dubai. We have the facilities to train the chefs, to show them the menu, how it's done. Even the sauces will be procured by us and sent across."
But HMSHost has also brought much to the party, says Talha. "They have given us great insight about how certain operational things would work better. And we've taken that into consideration on site. So it's a very collaborative effort in that sense."
---
The Foodie Report | 14 June 2018