---
"A big industry opportunity"


Partnership in practice


at Budapest Airport
Creative collaboration: (Left to right) Patrick Bohl, Ildikó Jankovich, Ildiko Marcze and Dermot Davitt.
A trial partnership launched by Budapest Airport, Heinemann Duty Free and Wizz Air could be a template for future industry collaboration, according to the parties. After delivering solid increases in penetration and spend over a three-month period, such a campaign could produce incremental industry sales of around US$860 million if rolled out across European travel retail, they claim.
The BARTA (Brand, Airline, Retailer, Technology, Airport) trial was implemented over three months from 1 March this year.
The project's results were outlined at a special session of the Future Travel Experience (FTE) conference in Dublin last week. The initiative will also be highlighted during The Trinity Forum in Shanghai (31 October-1 November) as part of a Trinity-BARTA working cooperation.
During the trial, any departing Wizz Air passenger spending over €50 or €75 at Heinemann Duty Free received a €4.50 or €7.50 voucher to spend onboard the airline. In March/April some 77% of vouchers were redeemed (final results for May are awaited).
Patrick Bohl: "A sales rise of +4.3% sales per passenger, if reproduced across Europe, would see an uplift of US$860 million".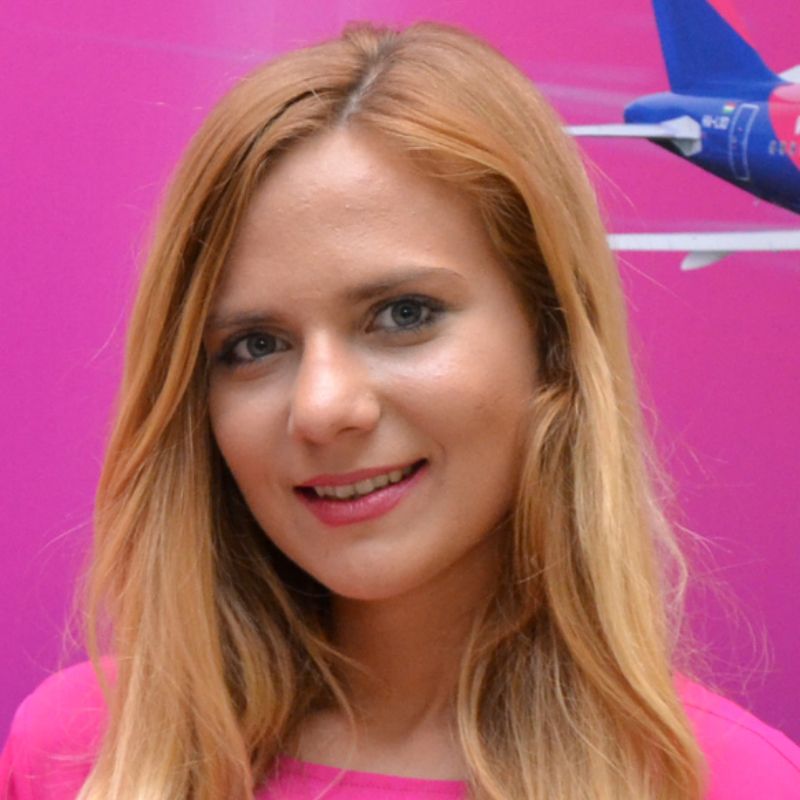 Views from the front line
"Passengers of Wizz Air were happy to hear details about the promotion, although some passengers were confused about which carrier they are flying with. After they were informed about connection with Wizz Air flights they become interested and open for the details. Instant offers onboard from Wizz Café products was the most popular key sentence that raised passengers' awareness." 
Renáta Tóth, Hostess at Budapest Airport
A compelling marketing campaign was vital. Crucial was the use of both online and offline channels across each of the partners' platforms. These included their respective websites, airport and retailer digital advertising posts and social media, with Wizz Air using push notifications and boarding pass messaging to highlight the promotion. These were reinforced by teams on the ground and in the air.
The campaign was significant in that it included and incentivised an airline to take part in a ground-to-air retail promotion. It was the first time that Wizz Air has participated in a shopping promotion of this size.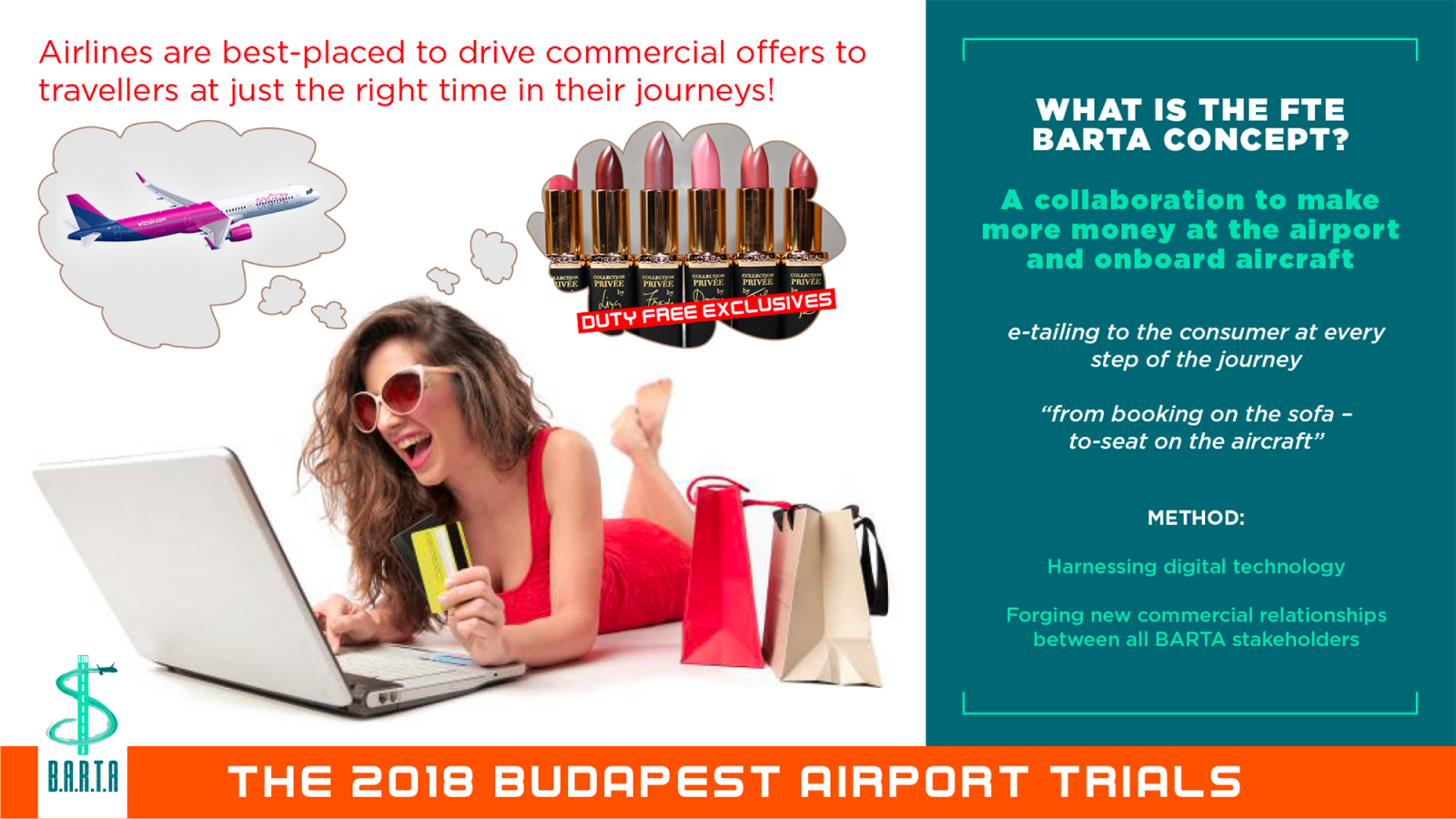 The airline's involvement in the campaign was a critical element and a first of its kind at Budapest Airport.
Budapest Airport Head of Retail and Advertising Patrick Bohl said: "The big challenge at the beginning was to convince an airline to take part. Now we have seen how such a campaign can lead to sales above the rest of the network, and no cannibalisation of sales onboard. Also, until this point Heinemann and Wizz Air didn't have a commercial relationship. We foresaw a trial that could benefit all of us. A sales rise of +4.3% sales per passenger, if reproduced across Europe, would see an uplift of US$860 million and that's without the final May figures."
"It's worth us continuing this discussion, through The Trinity Forum, which has also delivered many great new initiatives and collaborations. And ACI Europe through its Retail & Commercial Conference is another forum that can take this initiative forward through retailers and brands."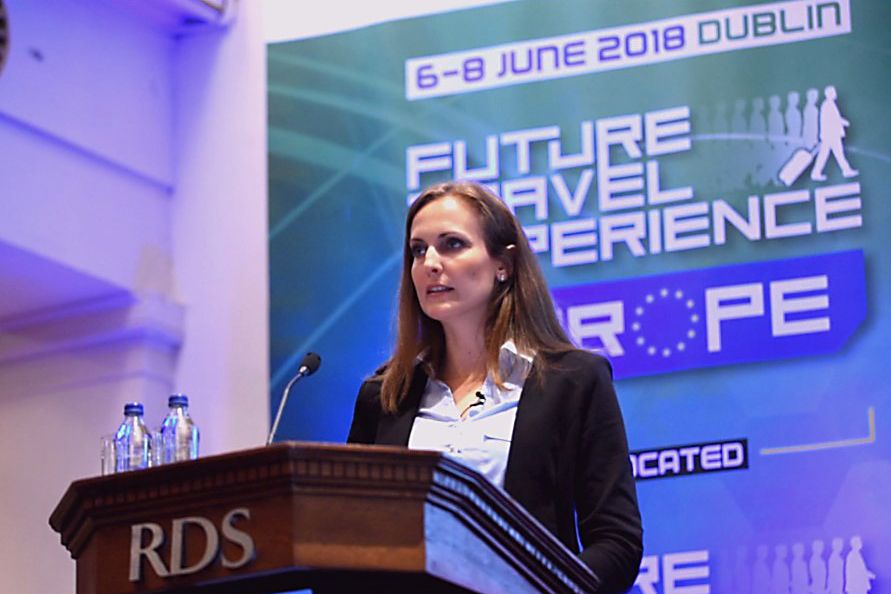 Overcoming concerns and fears
In a critical part of the BARTA presentation in Dublin, Wizz Air Revenue Development Manager Ildiko Marcze candidly addressed the commercial concerns of each party before the campaign began.
She said: "Heinemann wanted to drive added sales, but their concern was that they would see a [disproportionate] increase in lower margin duty paid sales [due to the strong share of UK destinations in Wizz Air's network] and that there would be no impact on spend and penetration.
"We at Wizz Air aimed to grow our onboard café business, but our fear was that we would see falling boutique sales and no additional revenue from the café – and that we would just see vouchers replacing credit card transactions.
"Budapest Airport wanted improved turnover. Its concern was that passengers might delay consumption of food & drink until they reached the aircraft, resulting in F&B revenue losses. They also feared that customers might not remember to pick up coupons and that there could be a negative response from non-Wizz customers."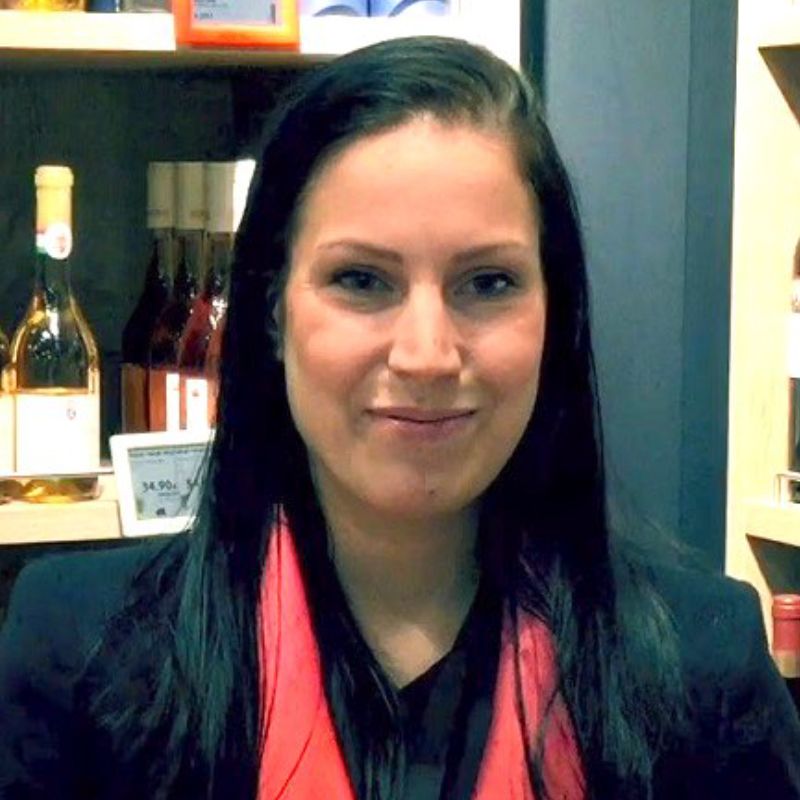 Views from the front line
"During my morning shift, a nice family came up to me. They wanted to have breakfast, but their plane was leaving very soon. Their basket had more products, almost reaching the required amount. I told them about the programme and their possible gift. They were happy to put further articles in the basket and left ready for their breakfast in the sky."
Ivanovics Dalma, Sales Advisor Heinemann Duty Free
BARTA: Key questions
What is the economic model for the BARTA campaign?
Patrick Bohl: "We cannot divulge the commercial agreement but it did take time to strike. We all wanted to manage risk but here two things were key: support of senior management on all sides and trust. You are negotiating and you have to be open about the profitability of such cooperation. We wanted to ensure that profitability was at least similar for all parties, and that we could all walk away and agree that it was profitable.
What levels of data-sharing were needed?
Ildikó Jankovich: "We managed to create and implement this campaign without having to share each others' customer data, which was important. But we did use each others' social channels to approach the customers. And we aligned well on that. Driving penetration and spend per head was key. We see this kind of promotion as part of the future, engaging passengers before they come to the shop."
How involved were crew and staff on the ground and in the air?
Ildiko Marcze: "For us everything comes down to crew engagement. It doesn't matter what the commercial initiative is, if the crew is not engaged or doesn't put their heart into it, it won't work. They are the touchpoint for the customer. We developed training materials jointly with Heinemann and feel staff on the ground and in the air were fully engaged."
What do you see as the role of brands in future BARTA collaboration?
IldikóJankovich: "There are opportunities. We have a joint loyalty programme with Budapest Airport called Heinemann & Me. That offers a chance to collaborate and do special offers with certain brands. With Wizz Air's discount club we can push special promotions and even upgrade the experience for travellers with brands playing a role."
What do you see as the potential role of technology providers?
Patrick Bohl: "Here it was manual, so of course automating the process should be a next step. There are solutions around already from tech companies on how to engage with the traveller, so we could see technology fitting well into such a scheme. But there are challenges in technology too. Having the right tech provider to ensure digital engagement would make it easier but then that could mean significant investment. For us, it would potentially be expensive but I think the solutions are out there."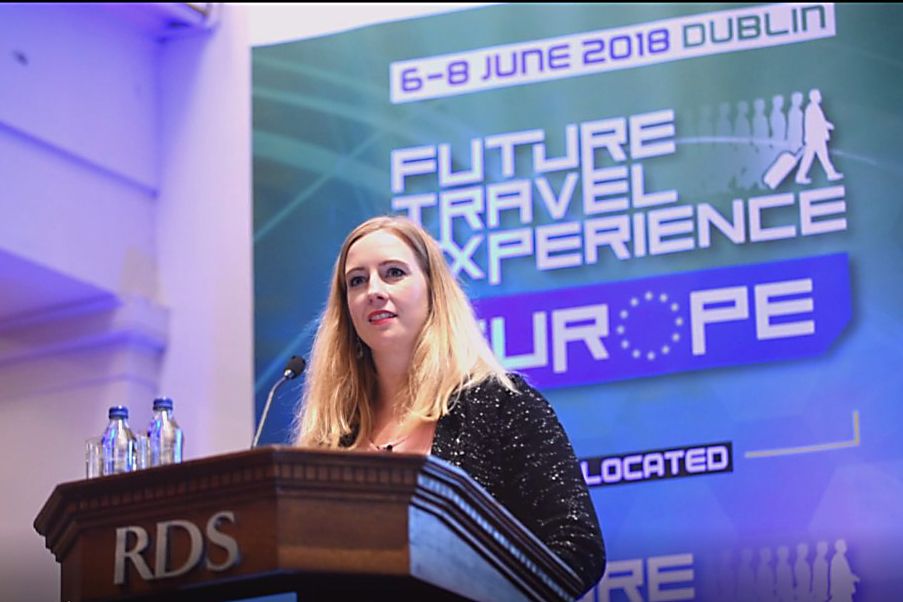 Ildikó Jankovich: "We have a network we could share and I'm sure if we can take it to new outlets then the financial consequences can be negotiated at a global level".
For each party the Key Performance Indicators were positive.
For the airport, sales growth among Wizz Air travellers outperformed other groups, and crucially there was no negative impact on airport F&B (an initial concern of the airport's).
For Heinemann, penetration increased in the period by +3.3% (the non-EU rise alone was +4.3%) and spend per passenger by +4.3%, both well above the performance of non-Wizz Air travellers in the same time. By key route, stand-out sales came from travellers to London Luton, Tel Aviv and Barcelona, each with double-digit spend per passenger growth at Heinemann stores.
Wizz Air found that café sales grew more strongly at its Budapest base than across the rest of its network in the period, and saw no cannibalisation of boutique (retail) sales. Crucially, outbound sales from Budapest (with travellers who engaged with the campaign) outstripped those on inbound Wizz Air flights. The airline also found that the top-performing routes from Budapest for café sales overlapped largely with those for duty free sales.
BARTA: What might the future hold?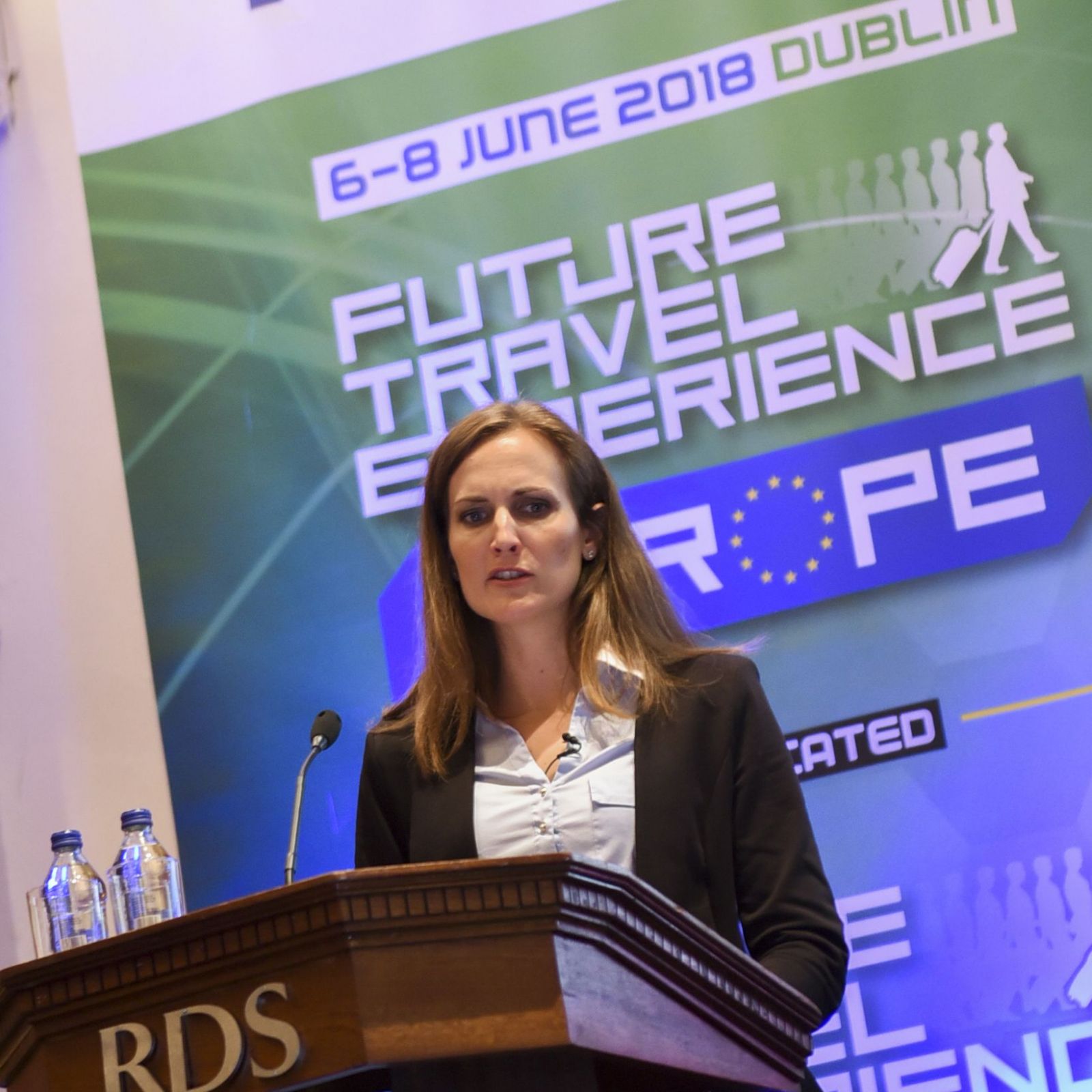 Ildiko Marcze: "We work closely with our partner (Gate Retail) on onboard sales so we would like to see this reconciliation work and to align with our partner on next steps. We can then continue discussions with Budapest Airport and Heinemann. Let's see what the future brings."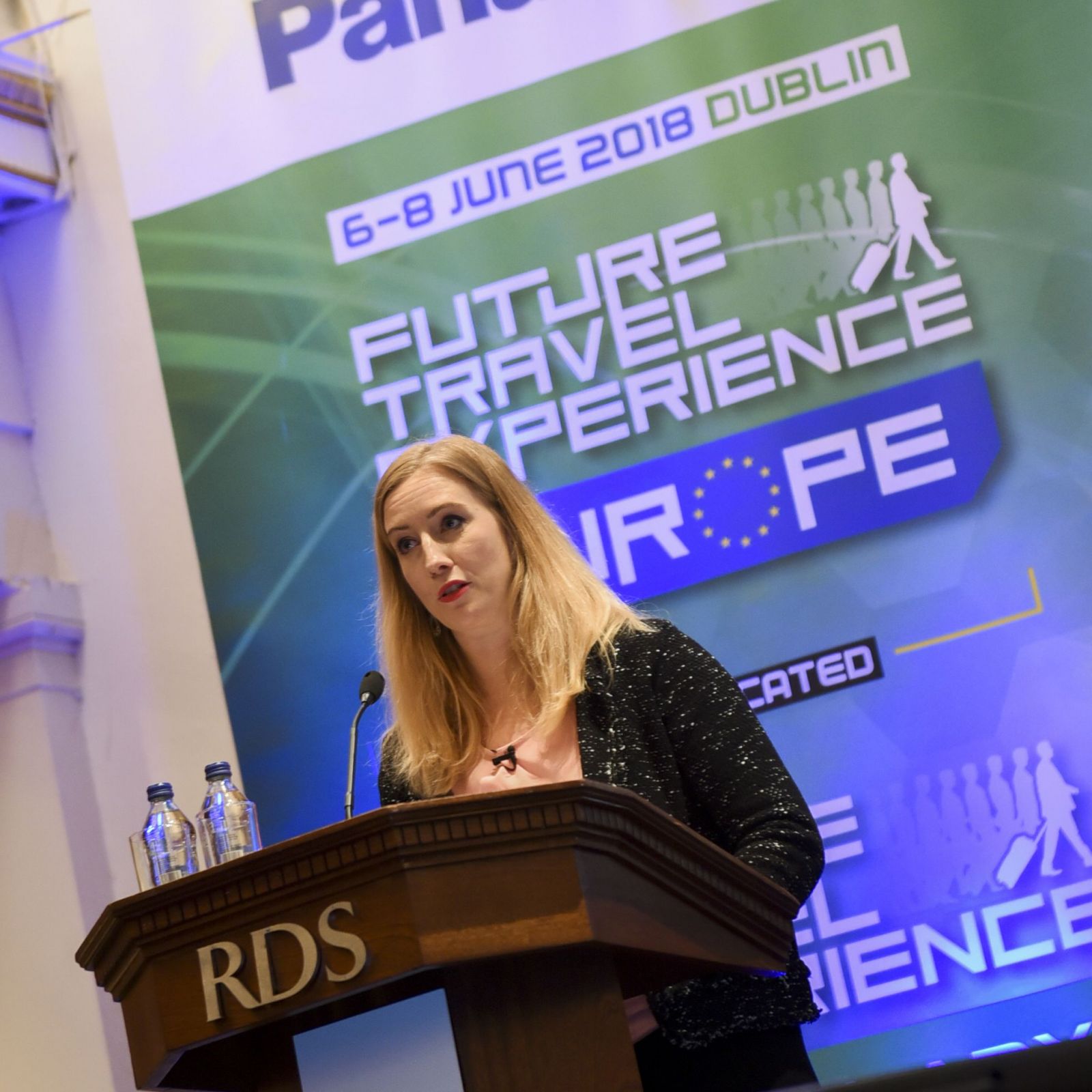 Ildikó Jankovich: "We think that we can sit together and move it forwards. We have a network [through Heinemann] we could share and I'm sure if we can take it to new outlets then the financial consequences can be negotiated at a global level, taking into account each location's relevance. Heinemann is interested in broadening this."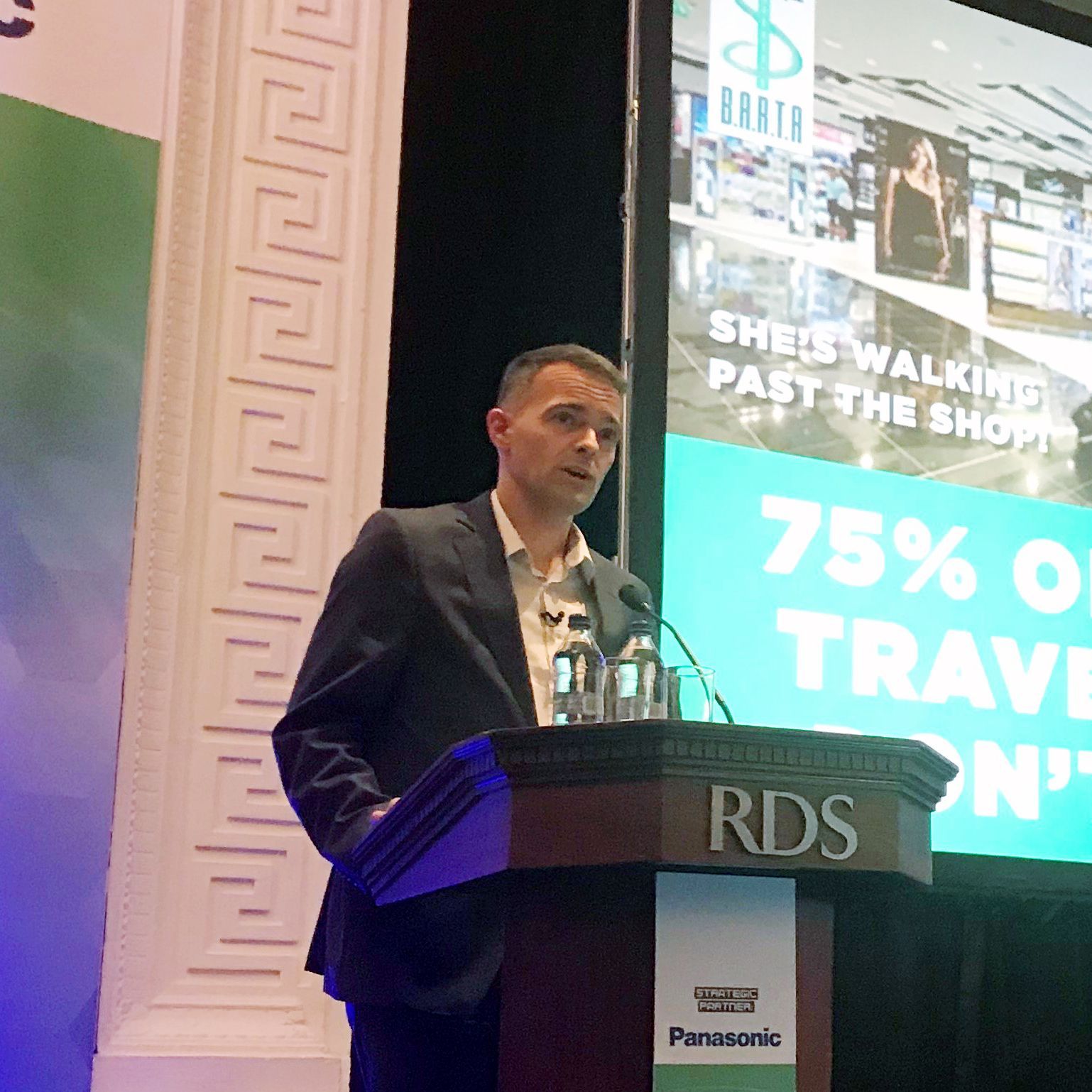 Patrick Bohl: "We are more limited as we are a single location of course so we're not going global. But one of our strategic objectives was to make people think differently about what is available at the airport. Our local research shows us that around 45% of people don't understand what the duty free or travel retail proposition means, certainly not well enough to arrive early to shop or eat. So if we can continue our activities, or change the mindset about what duty free means, we can build something new."
Commercial considerations – HDF KPIS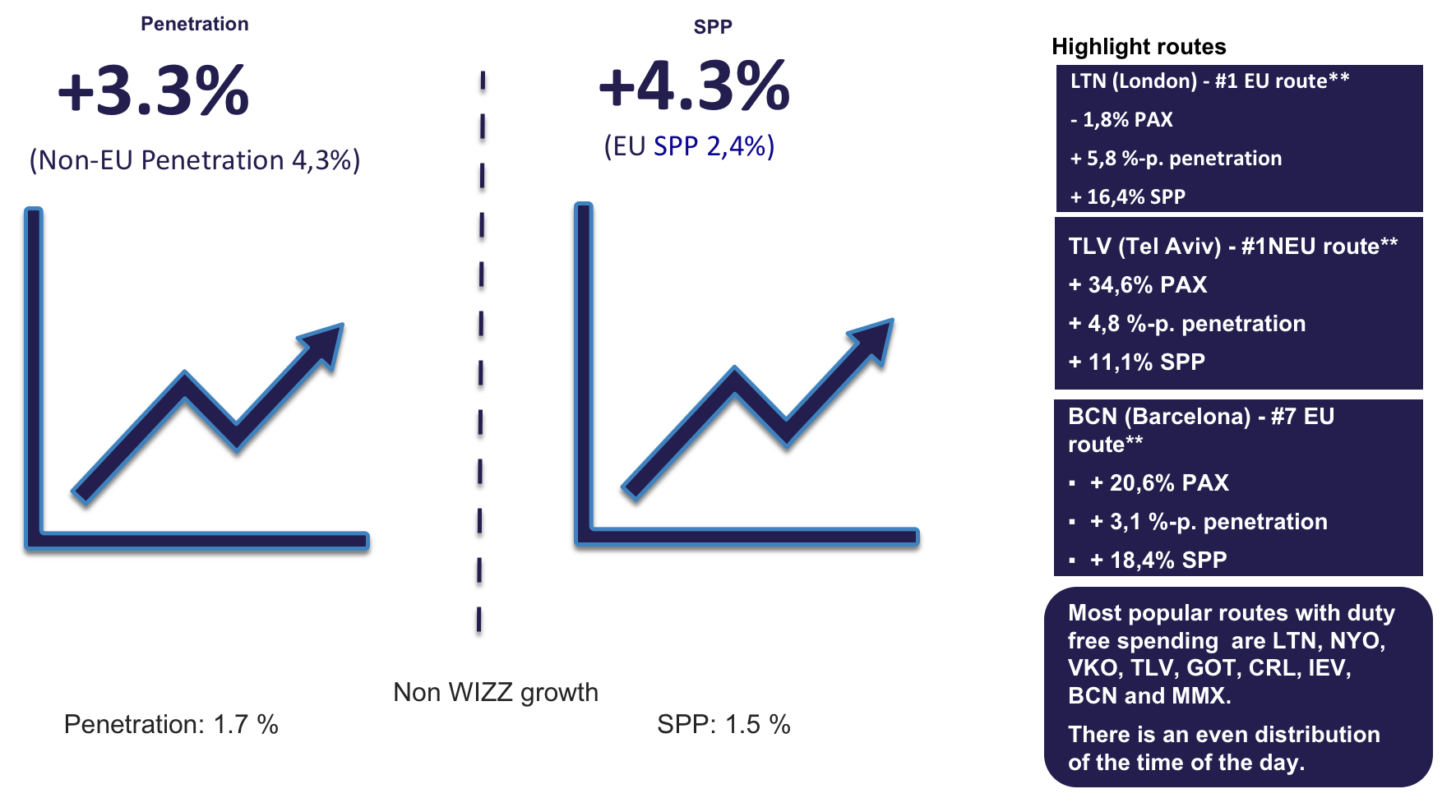 Commercial considerations – BUD Onboard KPIS March and April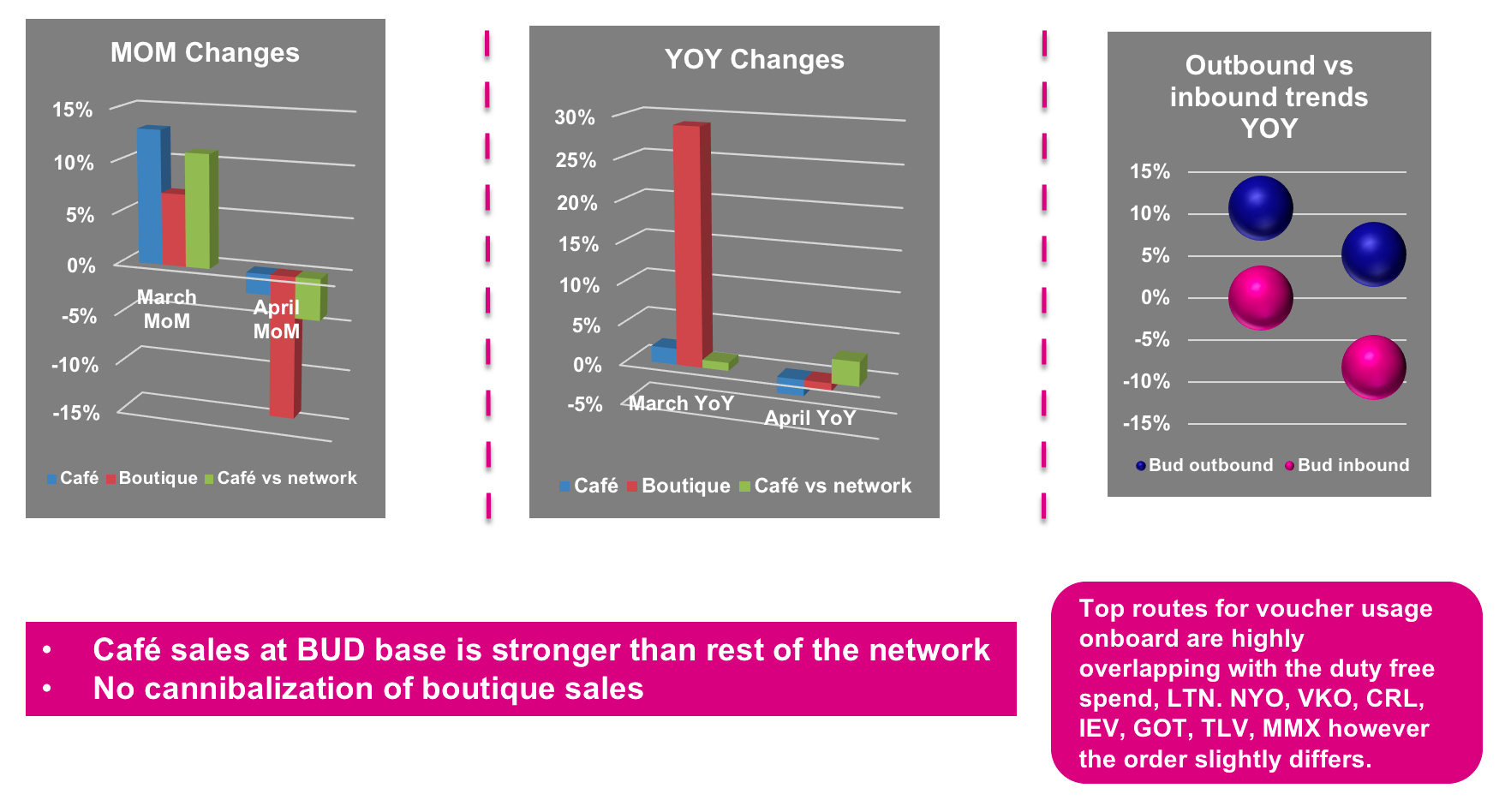 Video highlights: The BARTA session at FTE 2018.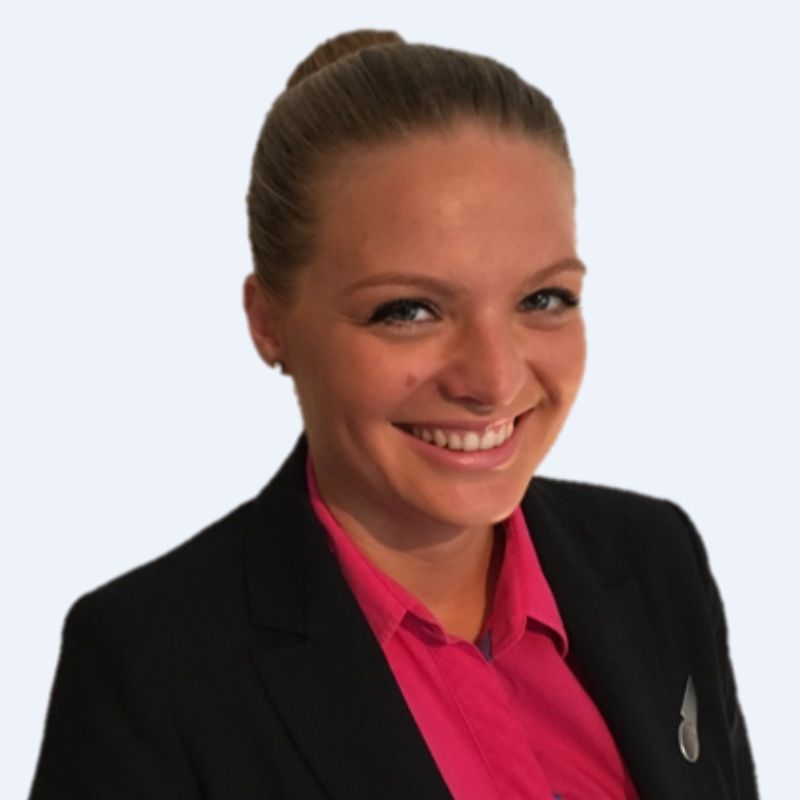 Views from the front line
"Our customers are welcoming and enjoying this new opportunity. Most of them are willing to use their voucher even if normally they would not be keen to purchase onboard. The initiative also provides an additional occasion for the crew to be engaged with the customers, and increase their own income by upsell." 
Mesterhazy – Nagy Orsolya, BUD Cabin Crew (Customer Experience Specialist)
---
The Moodie Davitt e-Zine | Issue 242 | 14 June 2018