14 JUNE 2018
---
The Moodie Davitt Stock Watch serves as an indicator of overall business confidence in the global travel retail & duty free industry. Share prices of major publicly listed companies that own travel retail operations are monitored on a weekly and year-to-date basis to offer an indication of business confidence in the sector.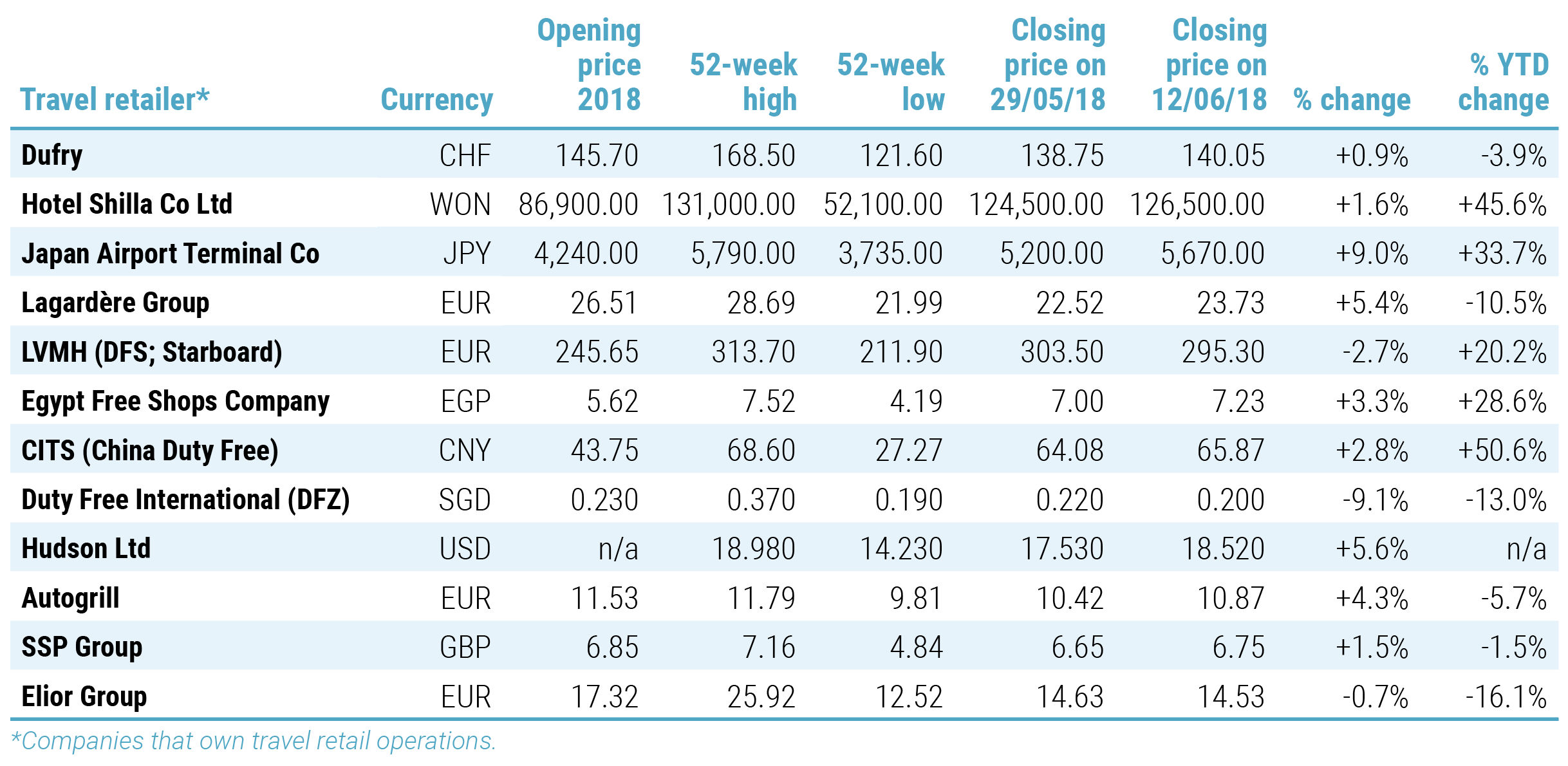 Hudson Group was again a star performer among the travel retail-related companies we track in this column. Shares in the company reached their highest point since Hudson made its debut on the New York Stock Exchange on 2 February 2018, when 39.42 million Class A shares were made available, priced at US$19.
In the current period (closing prices between 29 May and 12 June), shares in Hudson rose +5.6%, reaching US$18.52. They are steadily creeping toward the US$19 mark.
The company posted positive first quarter results in May, and announced the opening of the world's largest Hudson store this week. The opening of the 5,000sq ft ATL Shops by Hudson, at Hartsfield-Jackson Atlanta International Airport, is part of a drive to convert the company's travel essentials and convenience locations to Hudson stores.
Asian companies China International Travel Service (parent of China
Duty Free Group), Hotel Shilla (parent of The Shilla Duty Free) and Japan Airport Terminal Co continued their positive momentum.
The trio are also our top performers for the year to date. Shares in the companies have risen +50.6%, +45.6% and +33.7% respectively since 1 January.
On 30 May, China Duty Free Group was awarded a five-year duty free contract at Macau International Airport in a joint venture with King Power Macau (KPM), part of King Power Group (Hong Kong). It is another major coup for China Duty Free Group, and the latest in a string of successes for the company over the past year.
Elsewhere, shares in Lagardère Group rose +5.4% in the current period. Autogrill (+4.6%) and Egypt Free Shops Company (+3.3%)
also saw positive growth. Egypt Free Shops Company has had a strong year so far, with shares in the company up +28.6% since
1 January.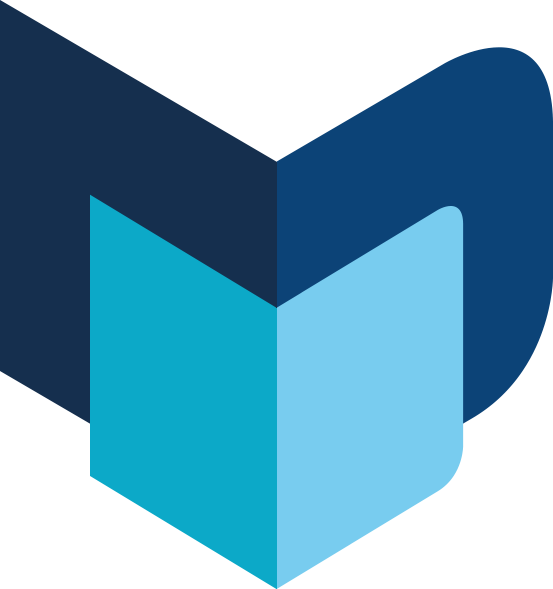 ---
The Moodie Davitt e-Zine | Issue 242 | 14 June 2018