---
Duty Zero by cdf
A very Grand Opening and a very grand statement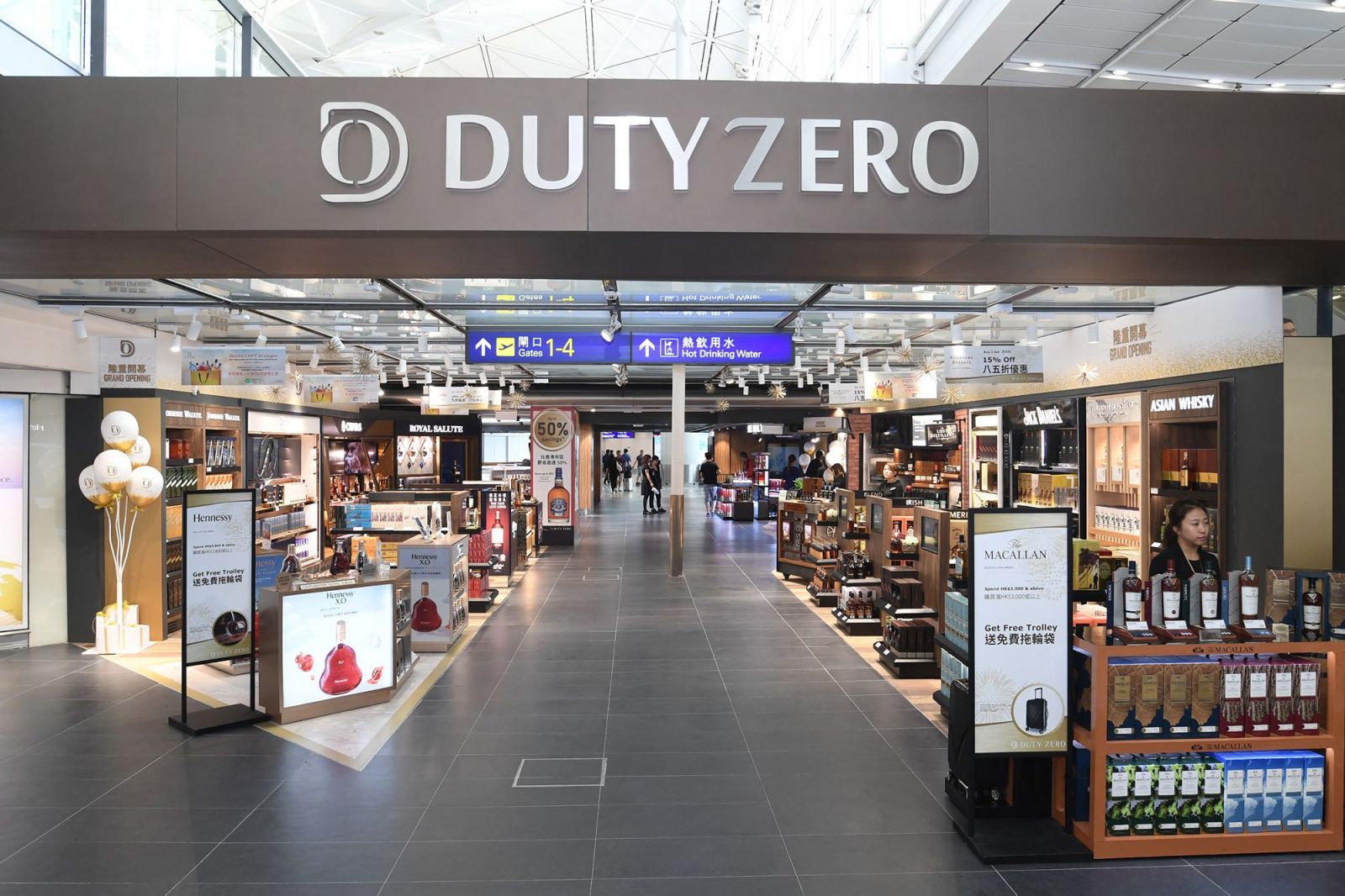 Brand emporium: Duty Zero by cdf offers an outstanding range of international and Chinese brands, especially in the anchor East Hall stores.
A watershed moment in travel retail
Welcome to Duty Zero by cdf, a special edition of The Moodie Davitt e-Zine.
This is a one-off publication dedicated to a landmark opening. One that is important not only in its own right but also for the statement that it makes to the travel retail world.
The 12 July Grand Opening of Duty Zero by cdf was the thrilling realisation of an alliance between China Duty Free Group (CDFG) and Lagardère Travel Retail, a formidable Sino-French partnership that triumphed in the hotly contested tender for Hong Kong International Airport's (HKIA) liquor, tobacco and packaged foods concession in April 2017.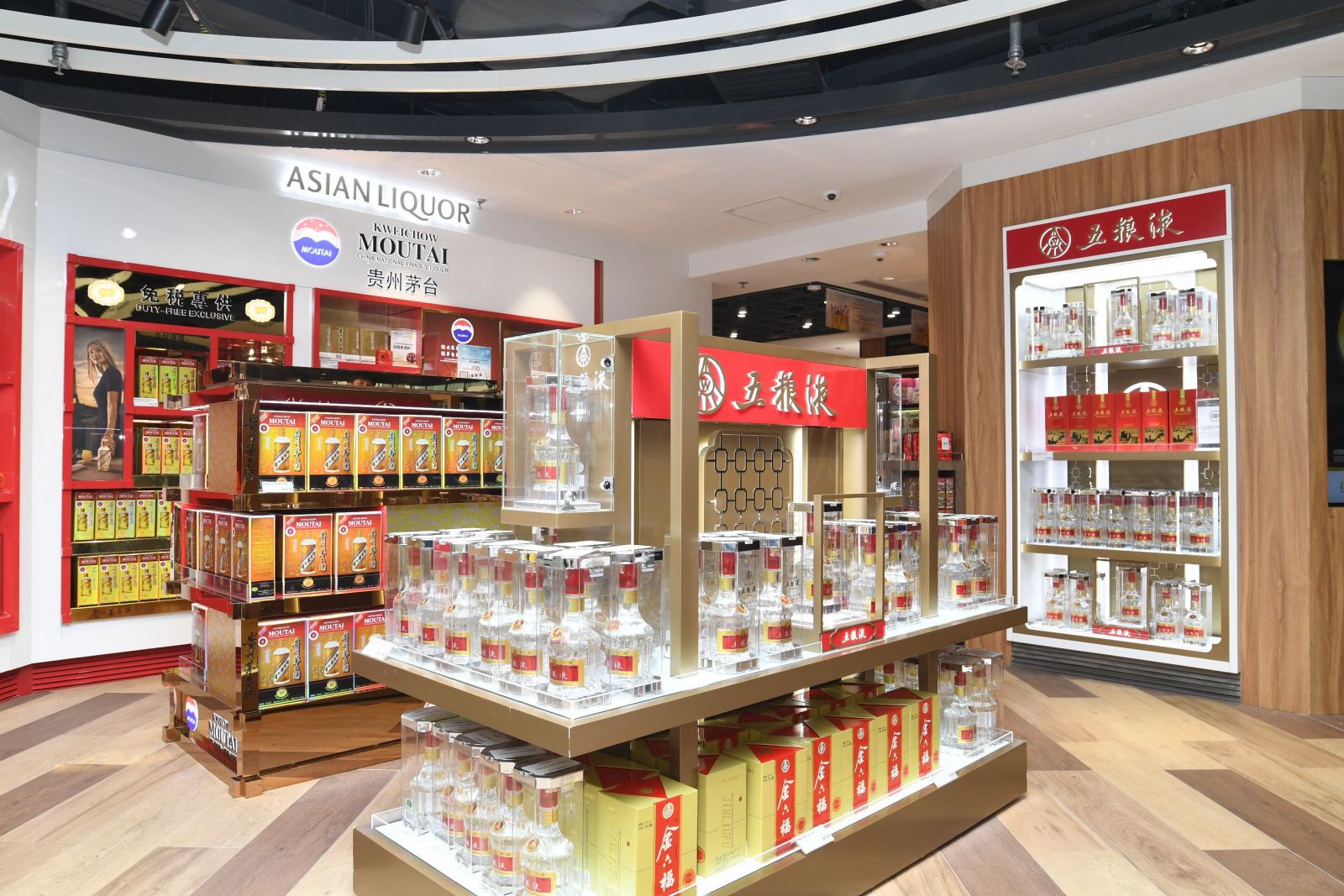 At the time of that seminal success, China Duty Free Group (CDFG) President Charles Chen said: "This marks an important milestone in the international development of our organisation's duty free business. We... will join hands with Lagardère Travel Retail to present a world-class duty free shopping experience to HKIA passengers." Lagardère Travel Retail Chairman & CEO Dag Rasmussen mirrored the excitement, noting: "We look forward to growing our long-standing partnership with one of the world's finest airports. Our teams across the world are excited to collaborate with our brand partners to bring to life a new benchmark for quality and engagement in travel retail."
Some 15 months on, this special e-Zine looks at how that pioneering partnership has delivered on those claims. It examines, in words, pictures, video and sound, the conceptualisation and ultimate execution of an ambitious, highly contemporary fusion of east and west, expressed through diversity of product range, digital technology, consumer engagement, promotions and personalisation. We talk to CDFG and Lagardère Travel Retail senior management about the challenges they faced and the ultimate realisation of the partnership's pledges to Airport Authority Hong Kong.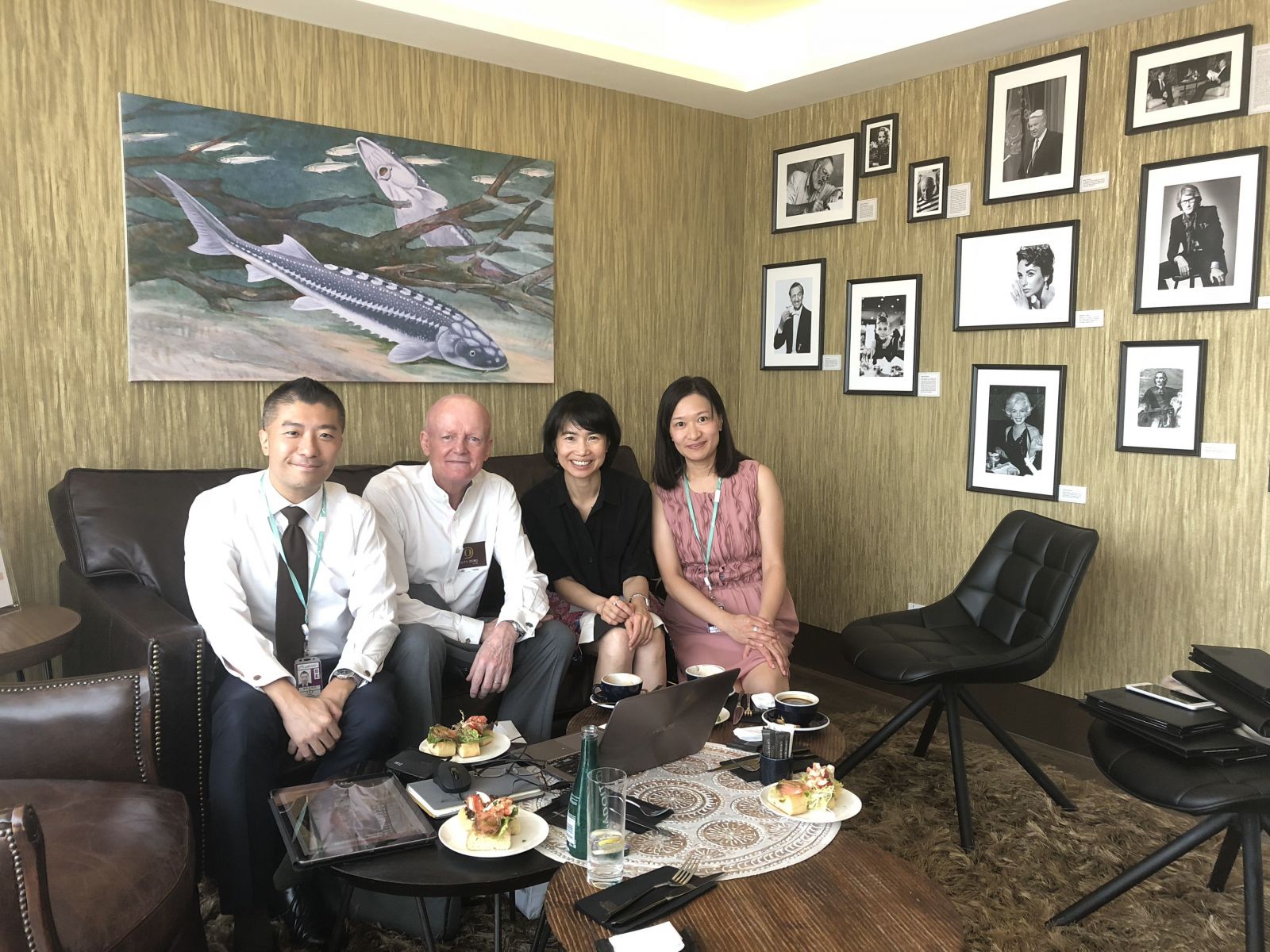 A proud Airport Authority Hong Kong management team chat with Martin Moodie over refreshments in Terminal 1's excellent Caviar House & Prunier outlet. Pictured left to right are General Manager, Retail & Advertising Alby Tsang; Martin Moodie; Executive Director, Commercial Cissy Chan and General Manager Retail Experience, Retail & Advertising, Kitty Lo.
But we do more than that. Duty Zero by cdf's Grand Opening may have been held in HKIA's departure zone but for CDFG it was also an emphatic statement of arrival. Arrival on the international stage. The group has long been a tour de force on the Chinese Mainland and on Hainan Island. Now, as Charles Chen makes clear in his refreshingly candid interview on page 8, CDFG is going global. Later in this edition, we profile that international journey to date. The conclusion is irresistible. The journey ahead will be both fast and far-reaching. In many ways, it has just begun. As the HKIA retail tagline says, "Start from zero, start from here".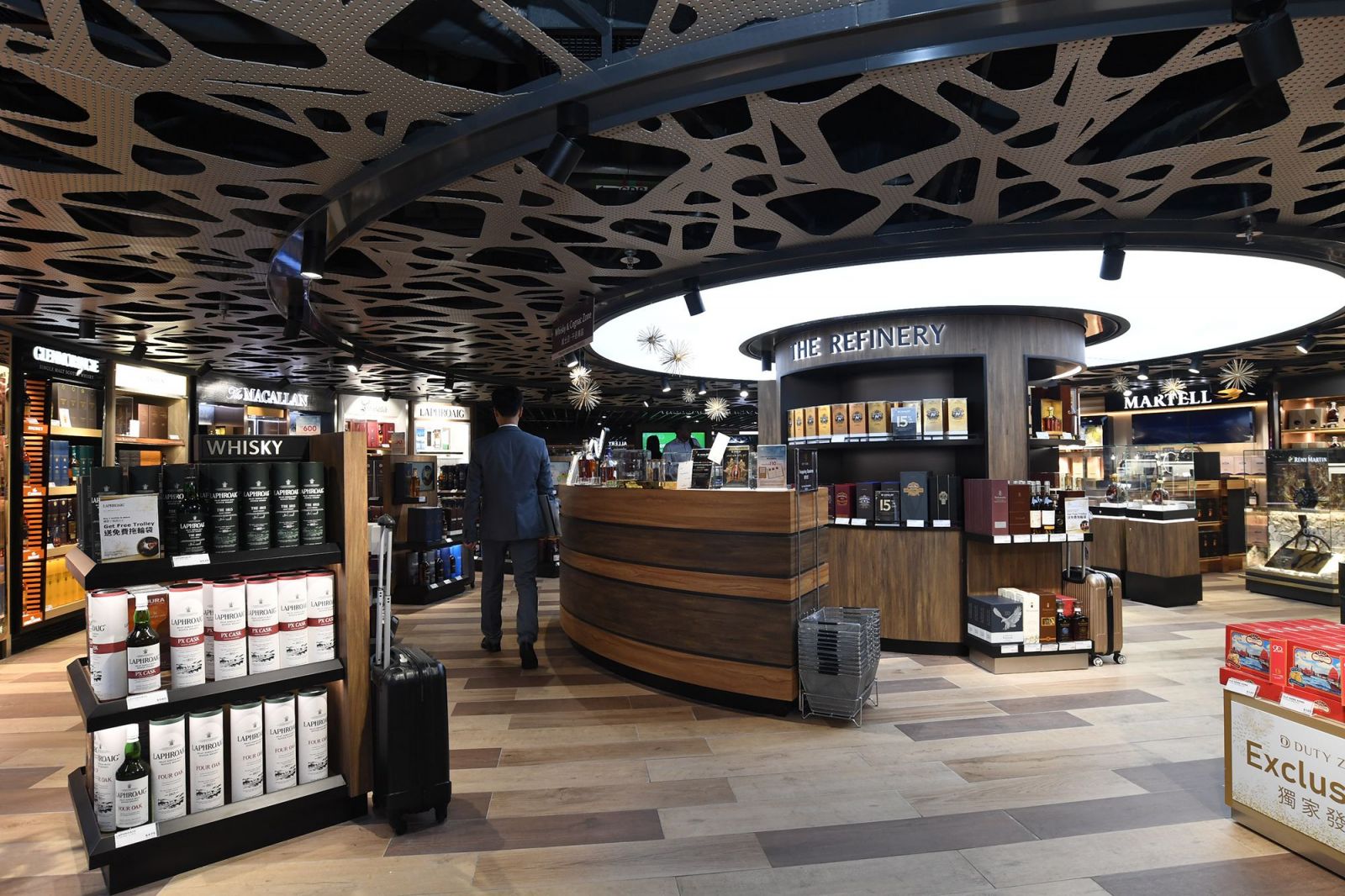 The Refinery blends elegant surrounds with some of the world's most illustrious brown spirits.
---
The Moodie Davitt E-Zine | Duty Zero by cdf | August 2018