A stylish showcase for
wines in Sydney

Category
Wine
Winner
Heinemann Tax & Duty Free
(Sydney Airport)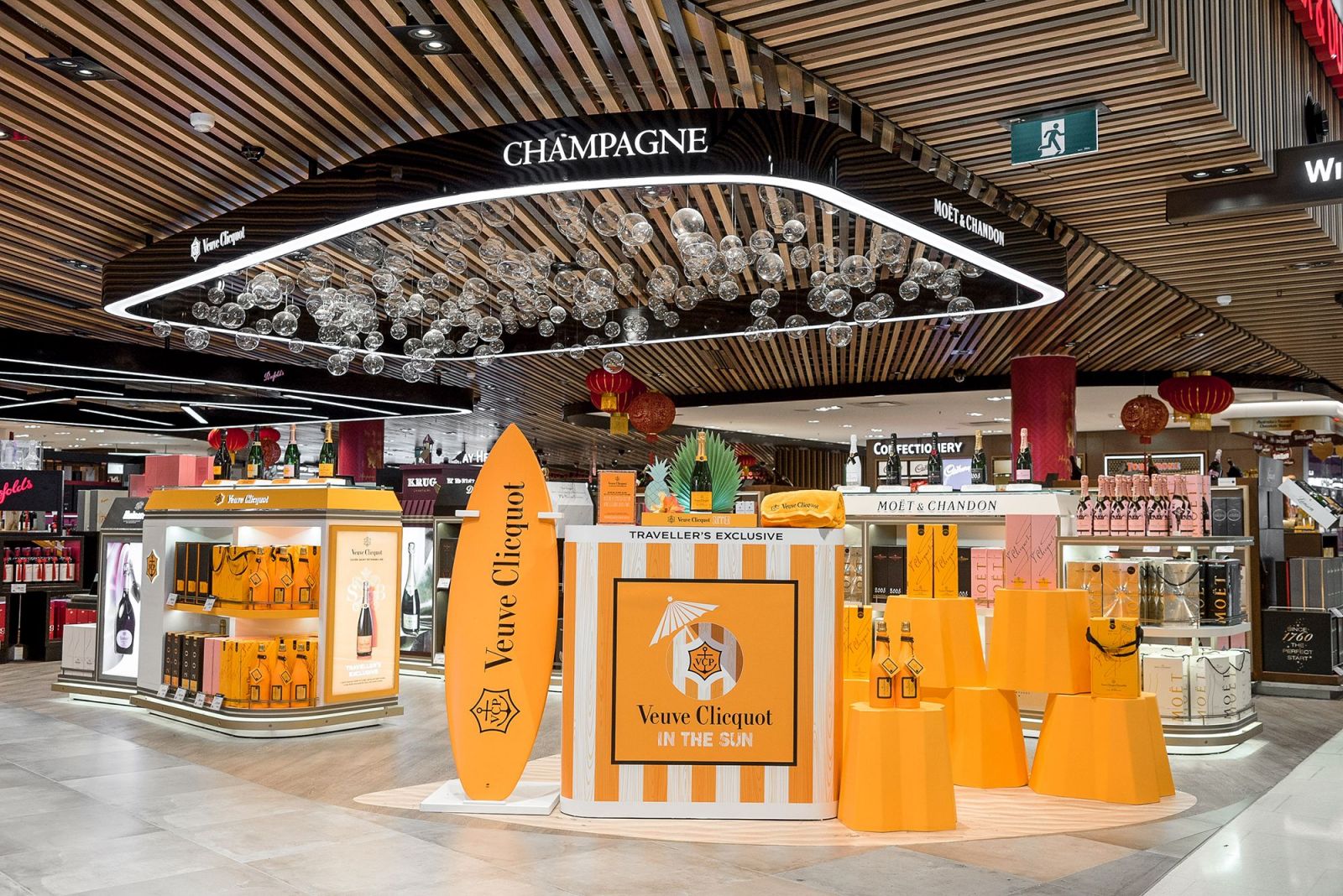 Heinemann at Sydney Airport: A showcase for international as well as local brands
As in each of the past four years, we have separated the wines category from spirits, acknowledging the former's very real points of difference in terms of brands, showcase, commercial proposition and communication.
Some stores of course stand out for their executions across both wines and spirits. DFS at Singapore Changi Airport is among them, and drew wide acclaim across the categories. Its well-trained staff and service, along with its appeal to consumers across price points were among the factors that drew supplier votes.
One leading multinational brand owner said: "DFS is a proactive retailer and creates an excellent brand environment. It sets the benchmark for luxury in the category."
The range and choice on offer, with an emphasis on luxury, was a key element, we heard, with many countries of origin represented – as they should be in this hub airport.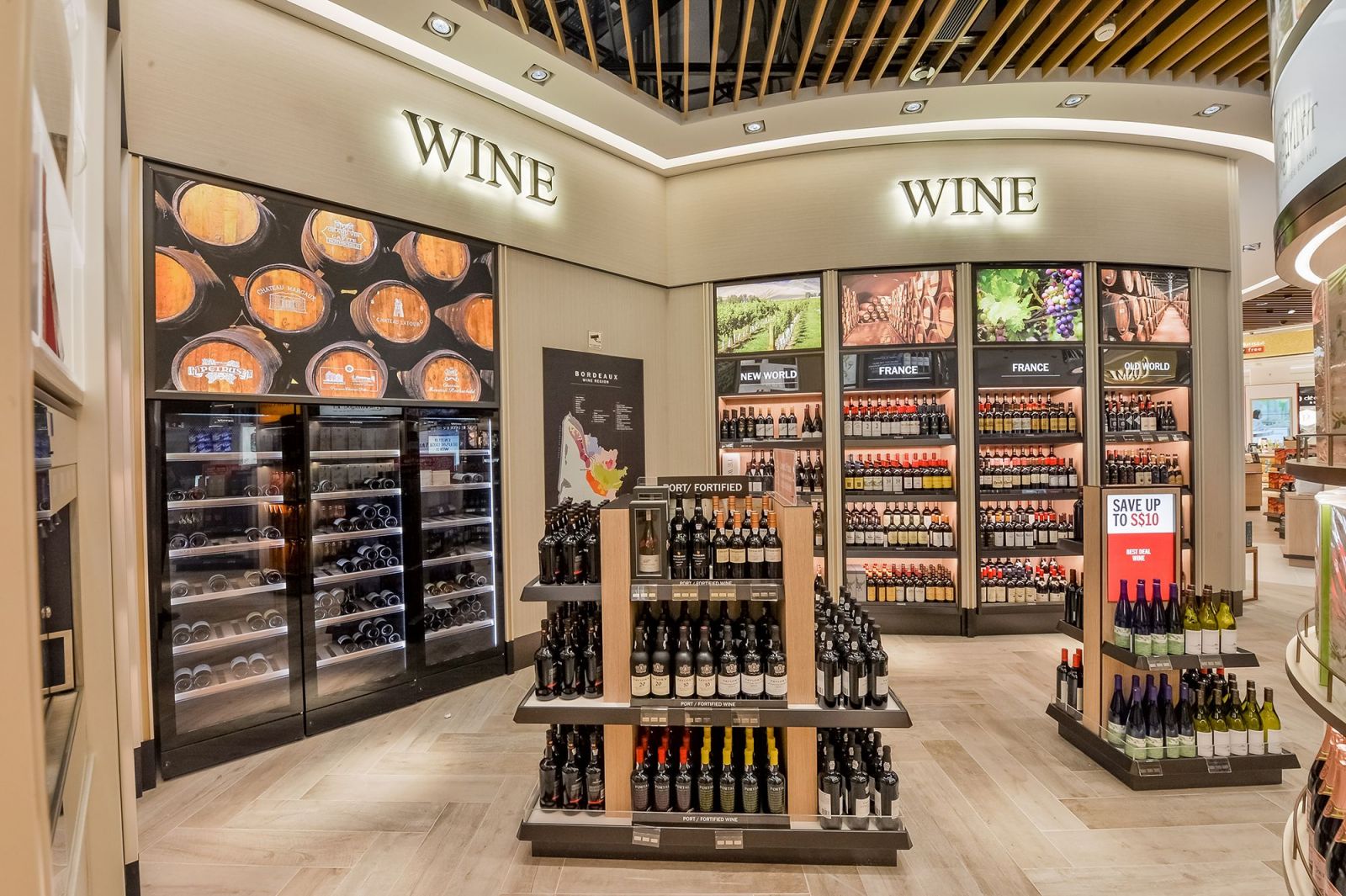 DFS offers a "benchmark for luxury" at Changi (T4 pictured)
Several Lagardère Travel Retail locations stood out in this year's survey, among them Paris, Nice, Rome and Prague. The company's Paris Charles de Gaulle and Nice stores deliver a superb French offer, with Sense of Place to the fore, as suppliers acknowledged.
JR/Duty Free also earned acclaim for some of its Australian airport locations, notably Brisbane International. The retailer offers value and an incentive to buy that one doesn't see at every location, some brands noted. JR/Duty Free is also among the most transparent and collaborative with partners in this category, offering suppliers the chance to adapt to new consumer needs.
One leading multinational brand owner noted: "JR Duty Free shared good data to allow us to flex the offer, whereas another very large retailer wants to charge ridiculous amounts of money even for our own sales out. This is on top of already inflated margins and other costs to trade that restricts progress and a centralised and stifling process. They have every opportunity to engage but are slow to do so."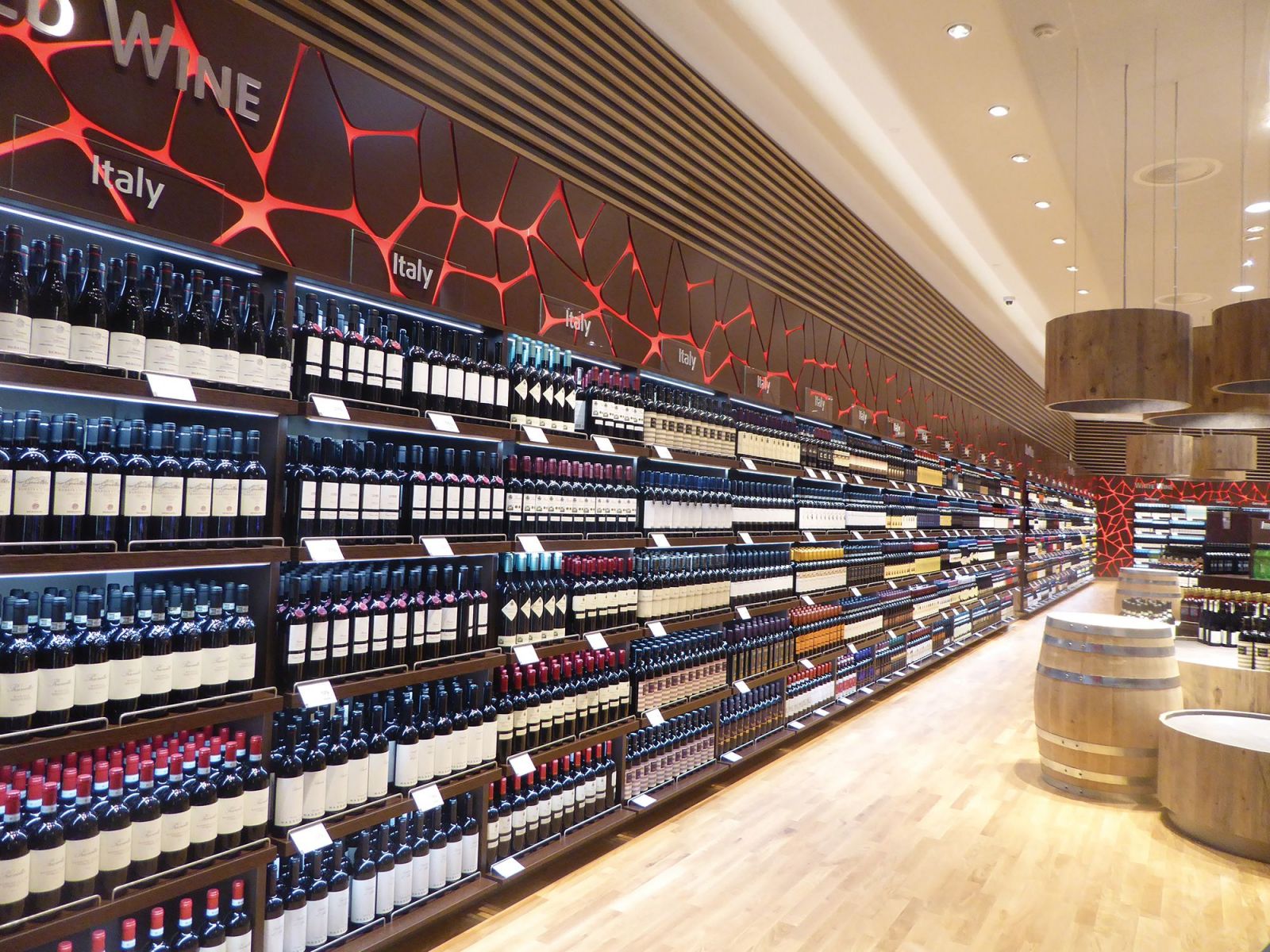 Heinemann at Oslo Airport: One of several Heinemann stores acclaimed for their rich assortment and classy merchandising
JR/Duty Free has also encouraged newness, allowing key partners more space to showcase their brands and to engage consumers with better display and tastings.
"They are open to showing wines in a coordinated fashion over a protracted period of time to showcase the best of Australia from across regions. Prices range from top-end rare wines through to more accessible prices that appeal to Australians as well as international travellers, all with different sized wallets," we heard.
As in other years there was healthy support for Sunrise Duty Free at Shanghai Pudong Airport, now managed within China Duty Free Group (CDFG) after the latter completed its acquisition of 51% of the shares of Sunrise Duty Free (China) Co Ltd and Sunrise Duty Free (Shanghai) Co Ltd. The retailer has shown itself to be open to new products and innovation in wines, suppliers noted.
Of the Pudong business, one leading house said: "They recognise the opportunity the wine category presents and are bold with their allocation of space to realise this.Their collaboration and speed to market is first class and they consistently embrace innovation to excite the consumer."
Several Gebr Heinemann stores won solid support, and one of them was our top-ranked location. The company's Oslo Airport arrivals shop in the expanded airport was rated highly by wine and sparkling wine brands. The wine business drives volume of course but the retailer also takes a qualitative approach, said suppliers. The business at this location focuses on wine like few others in global travel retail, with a top-quality assortment and excellent merchandising. Wine knowledge among staff is a key barometer of any operation, and here Heinemann excels, we heard.
But it was another Heinemann store that emerged on top in our 2018 survey – Sydney Airport – with its superb showcase for Australian wine right across sectors from luxury to premium to popular, with every region and varietal covered.
The company has understood the different requirements of wines and spirits in terms of margin and marketing, noted some brands, and this has translated into consumer engagement.
One of the brand leaders in the category said: "Heinemann provide an ample open space plan with clear pricing and promotions, housing all Australian and international brands, making it easier for the consumer to shop.
"The in-store interaction is fantastic, driving conversion through tastings, brand ambassadors and use of technology. And they are open and honest with data, do what they say they are going to do, and collaborate quickly."
That's one of many ringing endorsements of the Heinemann approach to a fast-emerging category, one in which the retailer is enhancing its status as a true champion.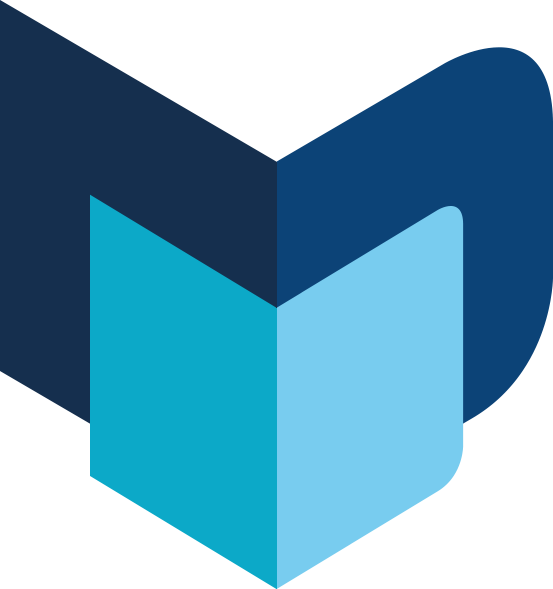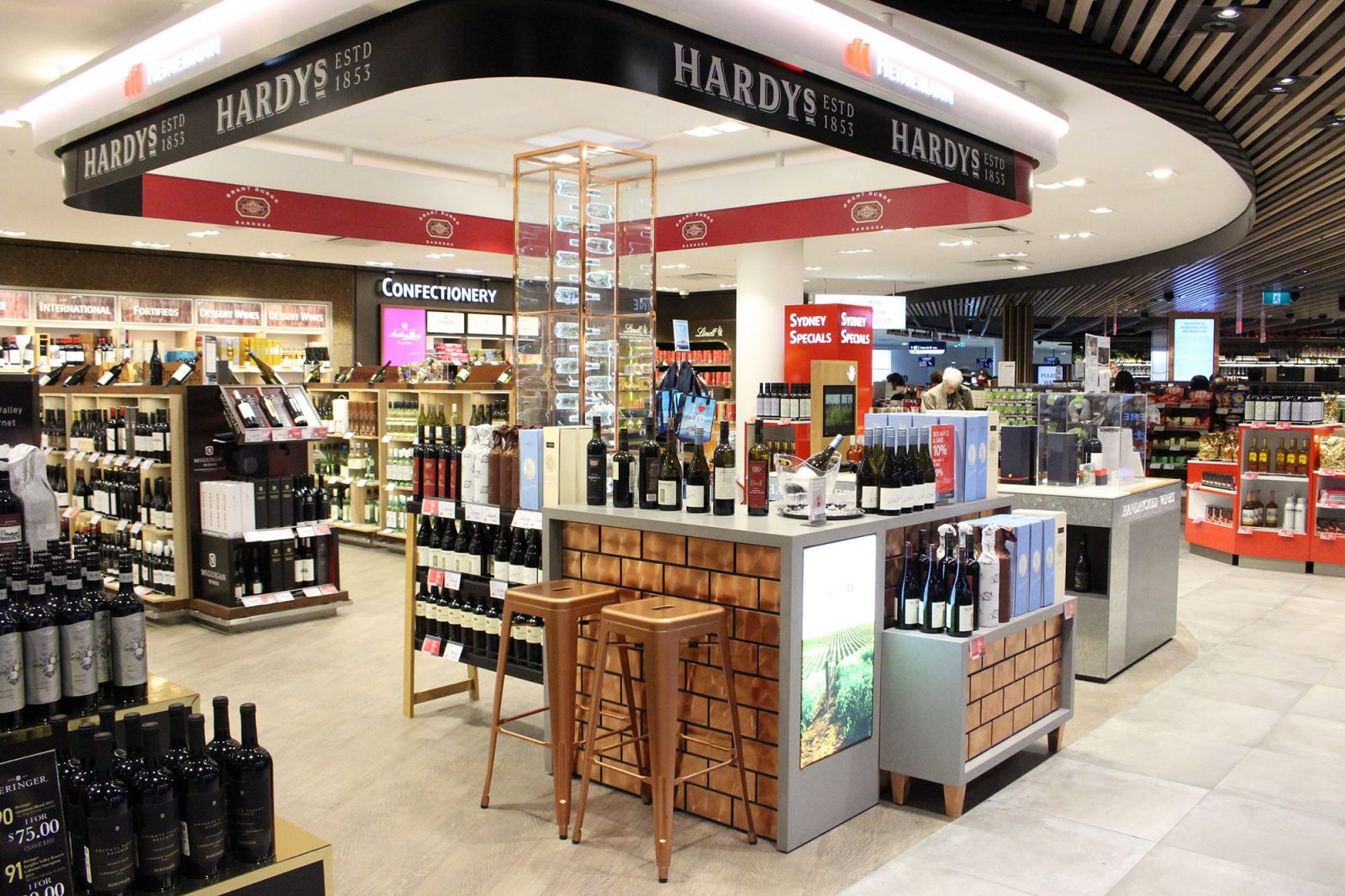 Interaction and engagement leading to conversion: High praise for Heinemann in Sydney (above and below)
---
The Moodie Davitt Dreamstore | July 2018