DFS at Changi remains the
"benchmark"
in spirits

Category
Spirits
Winner
DFS Group (Singapore Changi Airport)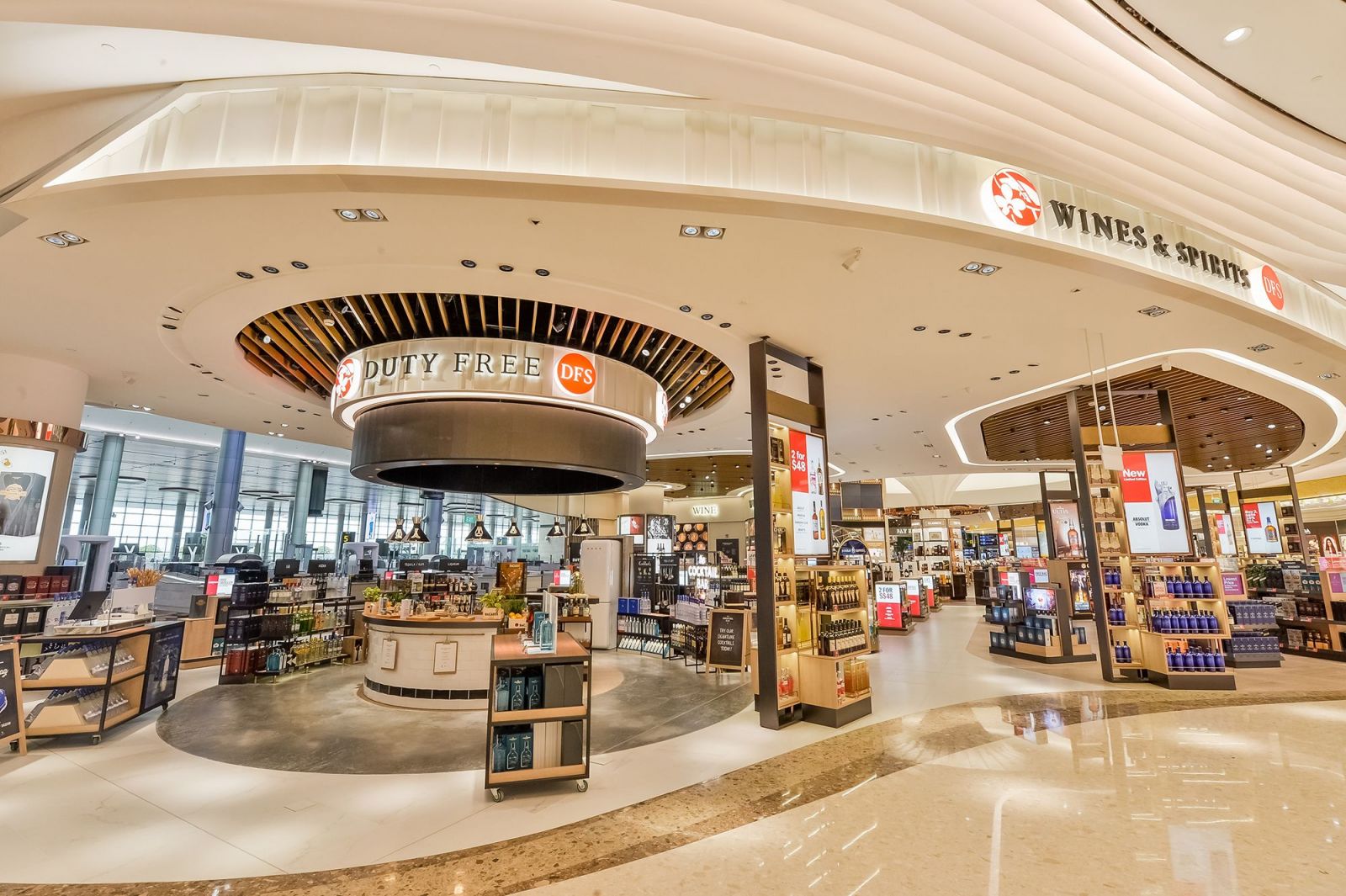 Changi T4: Last year's opening marked a new chapter in the DFS Singapore story
The vibrancy and variety of the spirits category in travel retail is reflected in the range of responses to our annual Dreamstore survey, which resulted in another outstanding (repeat) top-ranked retailer.
As in other categories, some of the industry's newest stores were among the most highly rated by brand owners. One of these was Duty Zero by cdf at Hong Kong International Airport. As reported, the retail joint venture between China Duty Free Group and Lagardère Travel Retail marked the Grand Opening of its eight-store network on 12 July but had traded in temporary space from last November.
Brand owners have been impressed by the segmentation of the categories and concepts, among them an integrated Asian liquor department, what is claimed to be the most comprehensive selection of single malt whiskies among Asia Pacific airports and a wide Chinese liquor offer. They highlight the new consumer experience too, with immersion in brand appreciation, product education and sensory elements prominent.
One Asia-based brand owner highlighted the way that brands are clearly sorted and managed; others hailed the engagement that new technology has delivered.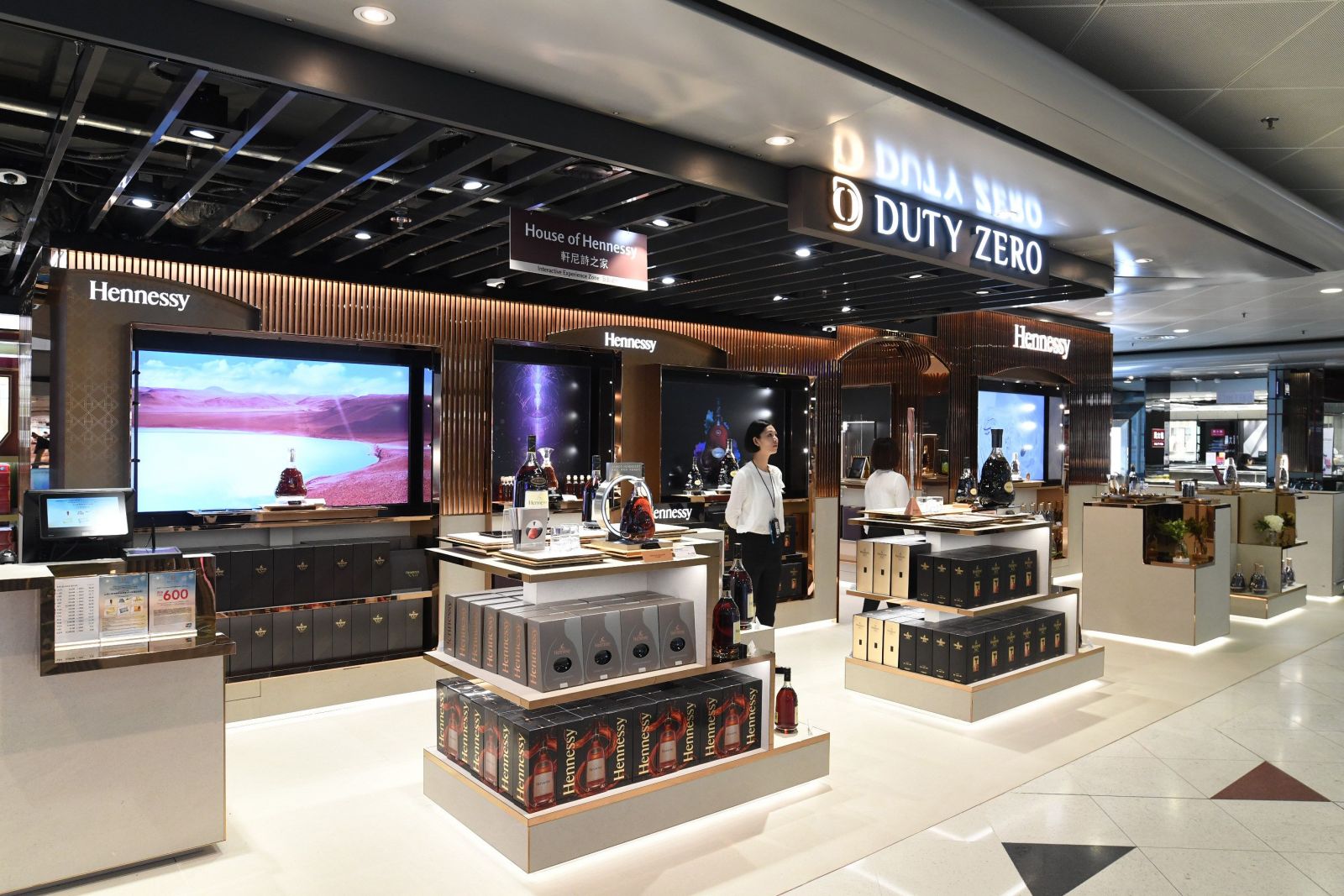 Duty Zero by cdf: Sensory elements and educational appeal
As well as being noted for this partnership in Hong Kong, Lagardère Travel Retail gained votes in this category for new stores opened over the past two years at Nice Côte d'Azur Airport T1 and T2. The Aelia Duty Free shops stand out for their strong Sense of Place, immersive brand experiences and use of new technology.
Several Dufry locations attracted votes, including London Heathrow, Madrid, Melbourne and Cancún. The latter – the first of Dufry's New Generation stores in Latin America – was in the top three for many brands across categories (UK-based The Design Solution was a key influence on the store design). One of the spirits industry powerhouses told us: "In terms of truly transformational stores, our recommendation would be Dufry's new Cancún store. Both the impressive use of digital technology and the 'Tequileria' multibrand shop-in-shop make this really stand out from the crowd."
Gebr Heinemann's international network of stores also earned praise for the company's creative marketing efforts, category management and blend of regional and international brands, with Oslo and Istanbul Atatürk airports standing apart.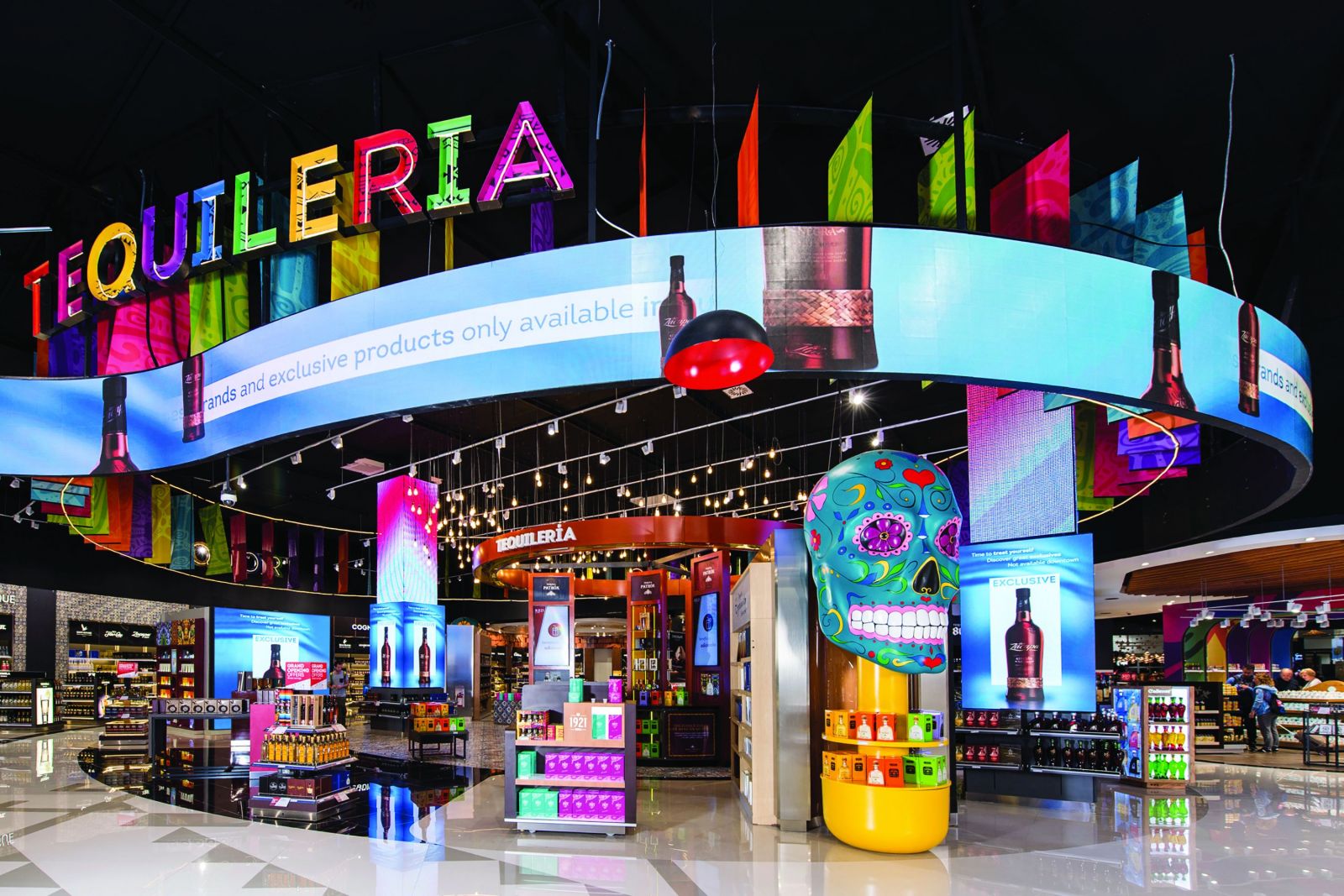 "Truly transformational:" Dufry's New Generation Cancún Airport store
In the Middle East, recent store investments by Dubai Duty Free and Bahrain Duty Free earned these retailers the acclaim of suppliers in the category; both were singled out for their solid ranges and improved merchandising by key partners.
Some of the major accolades went to retailers in Asia Pacific, among them Ever Rich Duty Free and King Power International Group (Thailand). The former drew votes for the strength of its merchandising and displays at Taoyuan International Airport. The latter operates in a difficult regulatory environment but has managed to create a high-class spirits zone at Bangkok Suvarnabhumi Airport. The company is also "highly supportive" of new launches and "an innovator" when it comes to range and offer.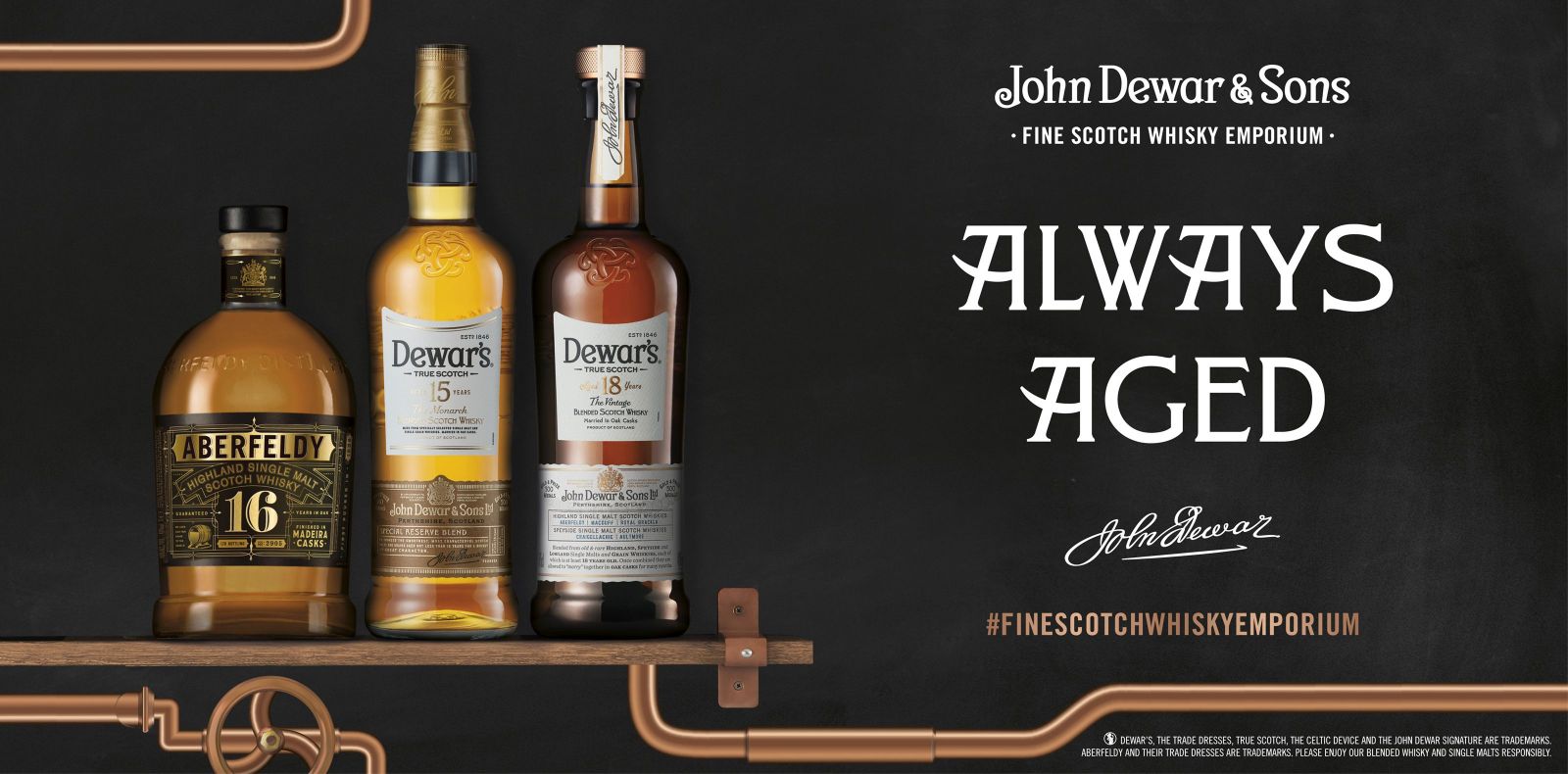 But one retailer stood out again, as it did last year: DFS Group at Singapore Changi Airport. Its acclaimed Wines and Spirits Duplex stores in T2 and T3 have been joined since 31 October 2017 by a striking new store in T4. This store spans over 1,800sq ft and houses over 300 brands. Upon opening DFS also introduced two new category concepts: The Cocktail Bar and The Craft Collection. These sit alongside The Whiskey House, already open in T2. There is a curated range of prestige wines and Champagnes and excellent consumer engagement through staff and digital tools.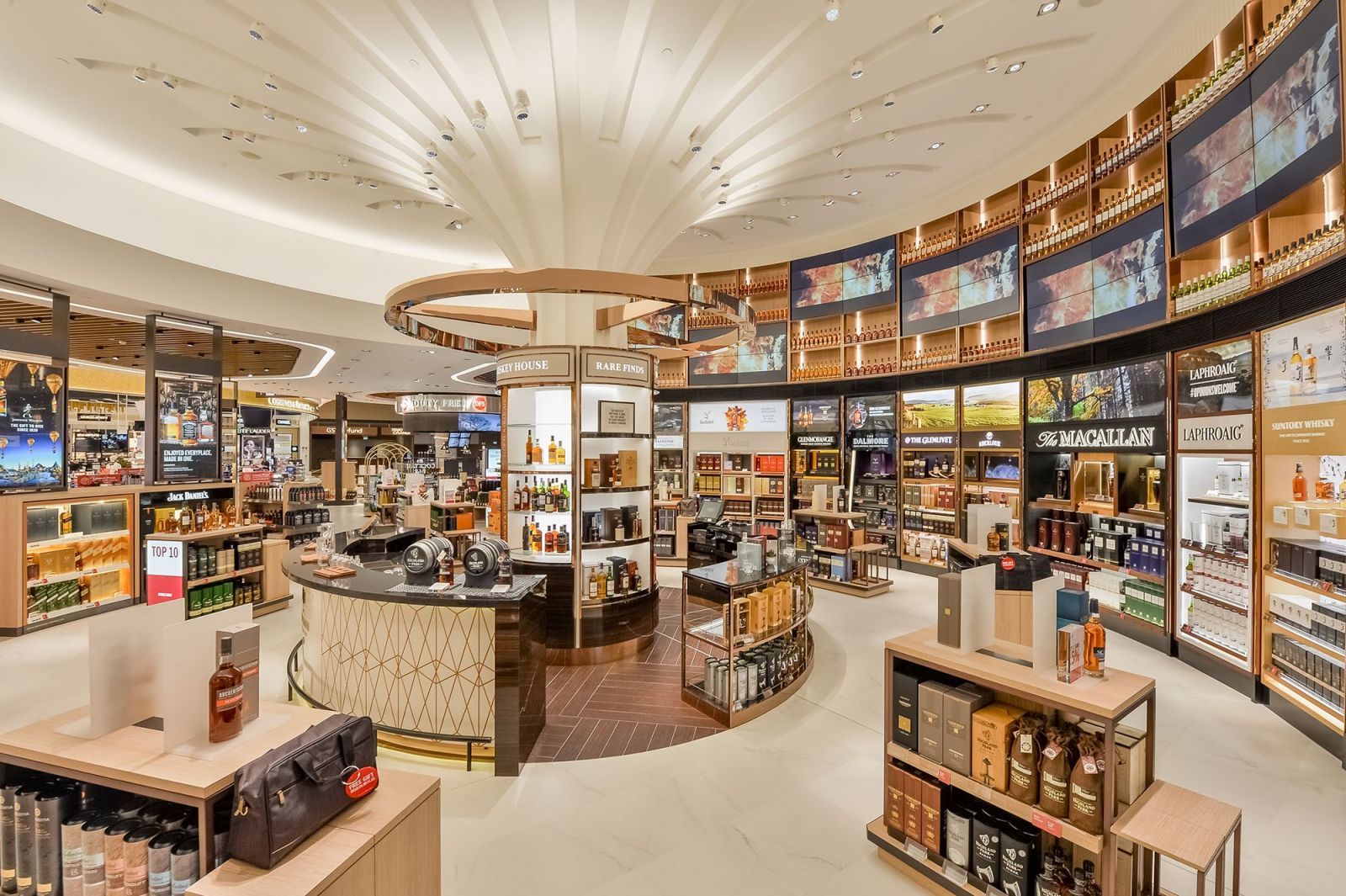 The Whiskey House: One of several DFS in-house concepts that entertain and engage consumers in the new T4 environment (pictured above and below)
DFS ranked first with many brands in this category, among other reasons for the promotional opportunities it offers, the professional way staff interact with consumers plus the focused goals that the retailer sets for its partnerships with suppliers.
As last year, we heard that DFS at Changi remains the "benchmark" for spirits travel retailing in Asia Pacific. That's high praise for the stunning environments that the company has put in place across Changi's terminals, which make DFS a deserving repeat winner of this Dreamstore category.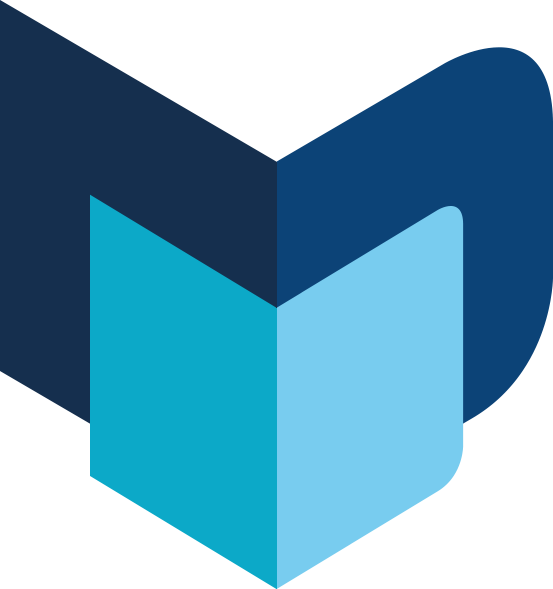 ---
The Moodie Davitt Dreamstore | July 2018