Embracing the challenge of

changing consumer appetites
The disruptiveness of digitalisation, the question of value, the trend towards more healthy eating and the costs of doing business: these are just some of the issues raised by confectionery & fine food brand owners in our annual survey into the category in travel retail. By Dermot Davitt.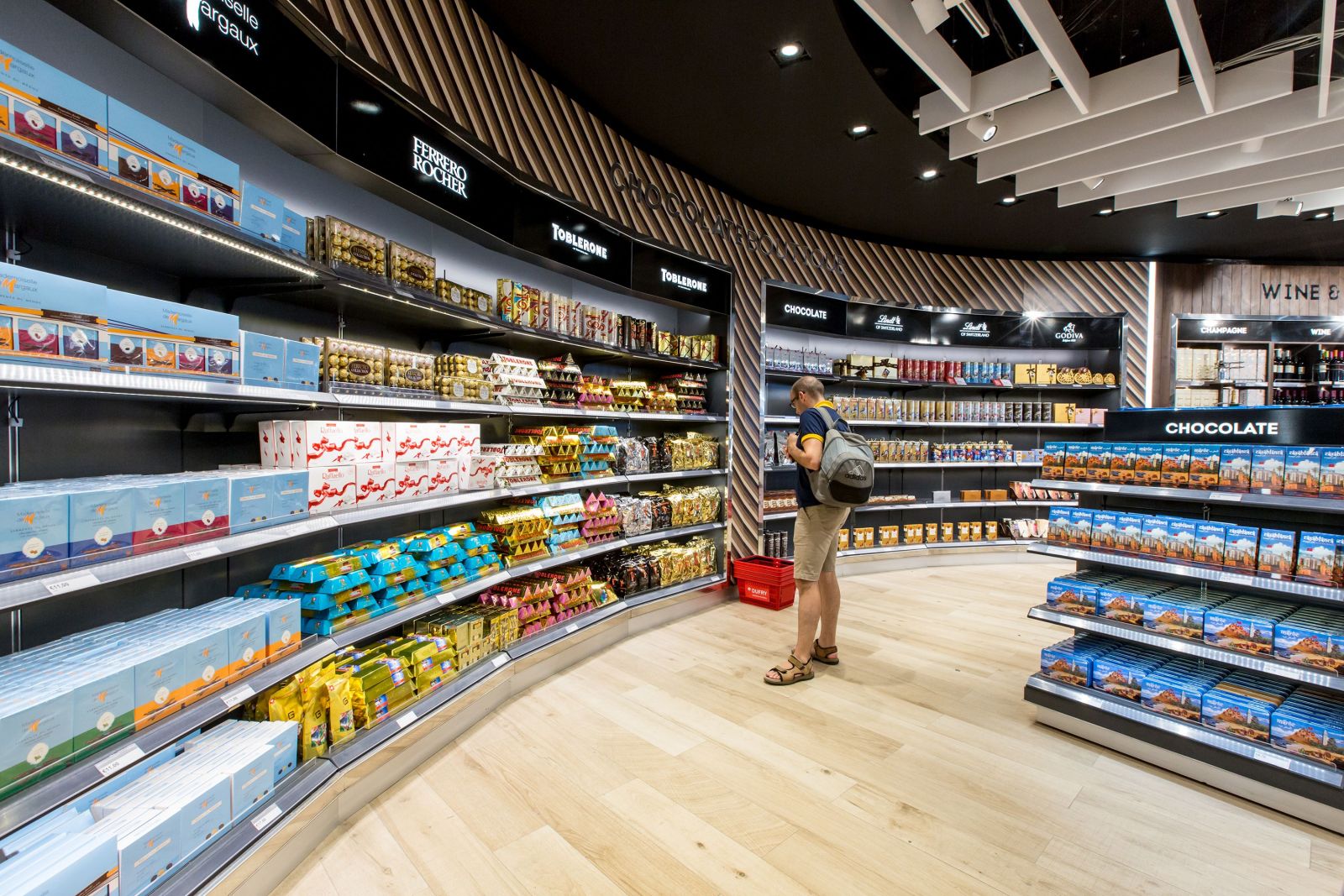 What major factors are influencing the performance of your brand(s) in travel retail in 2018?
Mondelez World Travel Retail Managing Director Jaya Singh: The ultimate driver for our performance is our capability to successfully address the three major challenges in travel retail. Our Delighting Travelers Category Vision was designed to tackle these challenges to increase footfall, conversion as well as basket size and thus help Mondelez World Travel Retail (WTR) extend its leadership in confectionery.
As the category leader, we drive the differentiation this channel requires and we are constantly redefining it by bringing unique experiences to the airport retail theatre. While we are primarily defined by our products, we apply a holistic approach to confectionery by covering all of its aspects with campaigns and in-store engagement. We are focusing not only on our product offerings, but equally on shopper engagement strategies to keep confectionery relevant and innovative within travel retail. We have leveraged this holistic approach on numerous occasions, most recently in the interactive Cadbury Premier League activation at London Stansted Airport or with the Toblerone Gifting Station at Zürich Airport.
We have launched new flavours to establish the biscuit category with the latest additions to our Oreo portfolio. We also introduced novel sharing and gifting formats in chocolate, such as Toblerone's popular Crunchy Almond flavour in our 'tiny' version. Through our holistic campaigns, we have also leveraged on the key shopping themes we observe among travellers:
Toblerone Messages has appealed to those looking for a personalised gifting offer;
Our #travelwithoreo campaign delivered against the need for a Sense of Place in travel retail; and
Toblerone's Happy Holidays created excitement in the festive season around the end of the year.
Fine-tuning the value proposition in confectionery is increasingly important with the emergence of Next Generation travellers. This group of frequent travellers is highly connected, tech-savvy and has a strong desire for bespoke experiences and shareable moments. In response, we attached a digital strategy to our Delighting Travelers Category Vision last year. It is based on the three pillars of in-store digital engagement, online communications and e-commerce. We are pleased with the results of its execution in support of the Toblerone Tiny Crunchy launch and Cadbury's Premier League partnership, among other campaigns.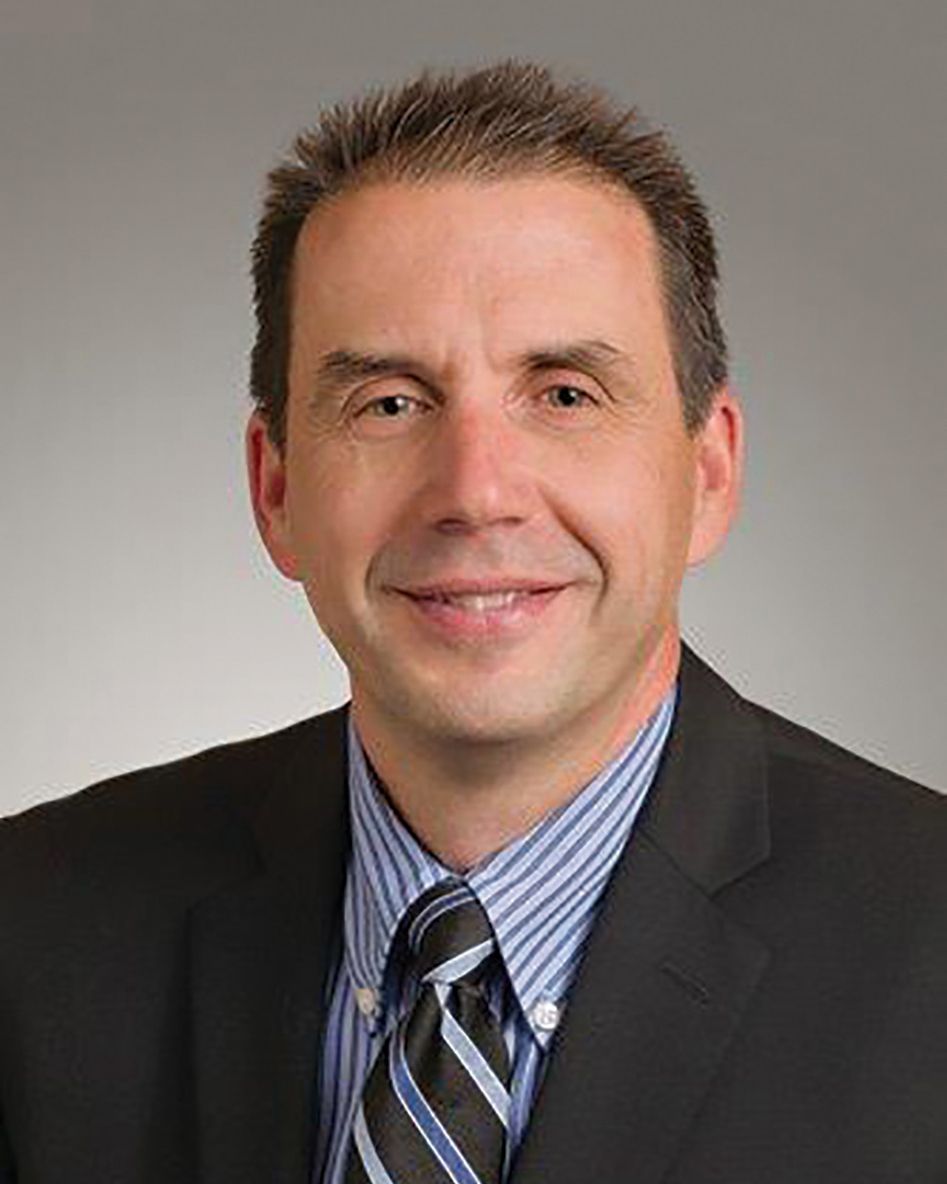 The Hershey Company General Manager, World Travel Retail Steve Bentz: We are pleased with the performance of the Hershey brands and we are on pace with the overall category growth in 2018. Our growth is driven by innovation, the evolution and expansion of our Sweet World of Hershey merchandising platform, strong growth in the India travel retail market and great execution on numerous HPP events.
From an innovation perspective we are very happy with the distribution and volume generated by our new Hershey Travellers Collection Nugget Variety Mix and Hershey's Premium Chocolate gift box, after both items were launched in Q2 2018.
We continue to expand our Sweet World of Hershey's merchandising platform which is bringing excitement to our brands and making it easier for the travelling consumer to shop the category and find their favourite Hershey products. This is our second year in the Indian market and we continue to close distribution gaps and post strong double-digit sales growth in this key market. And we have executed some exciting HPP events in key airports like Changi, Frankfurt, Dubai and New York JFK that are captivating consumers with interactive personalisation and social media.
Haribo Marketing Manager Travel Retail Elisa Fontana: For Haribo 2018 is a year of consolidation, especially in Europe, where we have worked closely with our retailers to fine-tune the assortment and to improve visibility and the brand awareness. One positive influence has been the acquisition of new customers and another is geographical expansion within the network of existing partners. Our overseas business has proved in particular how our new assortment strategy, which we launched three years ago, gives the desired results. We still have a long way to go to consolidate our European business, especially in border shops and the inflight channel.
Godiva Channel Marketing Director – Global Travel Retail & Continental Europe Leen Baeten: As a Belgian brand with a global presence, it has become essential for us to understand the evolution of various market and channel dynamics and to look closer at cultural and retail trends.
There are several factors that are influencing performance in 2018 but also beyond. A brand's ability to engage with travellers is very important. To increase travellers' engagement with Godiva we focus on offering an experience, and include technology and digital applications in our set-ups.
With the challenges that traditional retail is facing and the reality of an omnichannel environment, retail will have to become more event-led and experiential. For Godiva this means that we will take the chocolates out of the box and invite travellers into our world: let them live, feel, touch and taste the ultimate chocolate indulgence.
To provide our consumers with additional opportunities to experience the brand, we are launching the Godiva Café Chocolat, an immersive new café concept putting the theatre and craftsmanship of chocolate-making centre stage, inspiring consumers to immerse themselves in the Godiva experience.
Godiva and Qatar Duty Free joined forces to pioneer the next generation of in-store display in travel retail with a contemporary, interactive wall bay, to be launched in Q4 of this year.
This revolutionary concept, with back-lit product display niches and an integral 'Concierge App' touch-screen, provides product information and enhances brand story-telling at the point of sale. Not only is it expected to drive footfall, it will enhance the appeal of our gifting items and, through the clever use of technology, make it easy for Millennial travellers to purchase products based on their specific needs.
For travellers, it is important to explore the authentic culture of their destination. We take pride in understanding the uniqueness of the destinations we are present in so we can partner with airport retailers and create a Sense of Place in the stores. A good example is the recent partnership with DFS.
As part of the 'From (DFS) with Love' campaign – which curates the best local and international food and gifts anchored with Sense of Place, Godiva released the new design of the Godiva Souvenir Collection inspired by Guam, Saipan, Palau and Hawaii, as well as a DFS-exclusive version for the USA. Additional designs for various locations will be available at other retailers later in the year.
Korea Ginseng Corporation Global Travel Retail Department Head Rian Lee: Two main reasons have led to the sustainable business growth of Korean red ginseng premium brand CheongKwanJang in 2018. First, consumers are becoming more conscious of being healthy. They are looking for products that are lighter in alcohol, sweeteners, artificial flavours and textures as well as natural food supplements to support their health. Second, the increasing number of Chinese travellers and airlines is contributing to the sustainable growth of CheongKwanJang in travel retail.
Nestlé International Travel Retail General Manager Stewart Dryburgh: Millennials and consumers now want premium brands and experiences, as well as products that offer a sense of indulgence. This will continue to be a key focus for NITR in 2019 as we develop our ranges to fulfil these consumer desires. An example of our innovations within this field is KitKat Senses, an exciting new proposition offering consumers a unique multi-sensorial journey to delight the palate. The bars are presented in an elegant gift-worthy and impactful format, fulfilling consumers desires of wanting a premium branded product. NITR has also relaunched its premium travel retail exclusive Nestlé SWISS to appeal to travellers.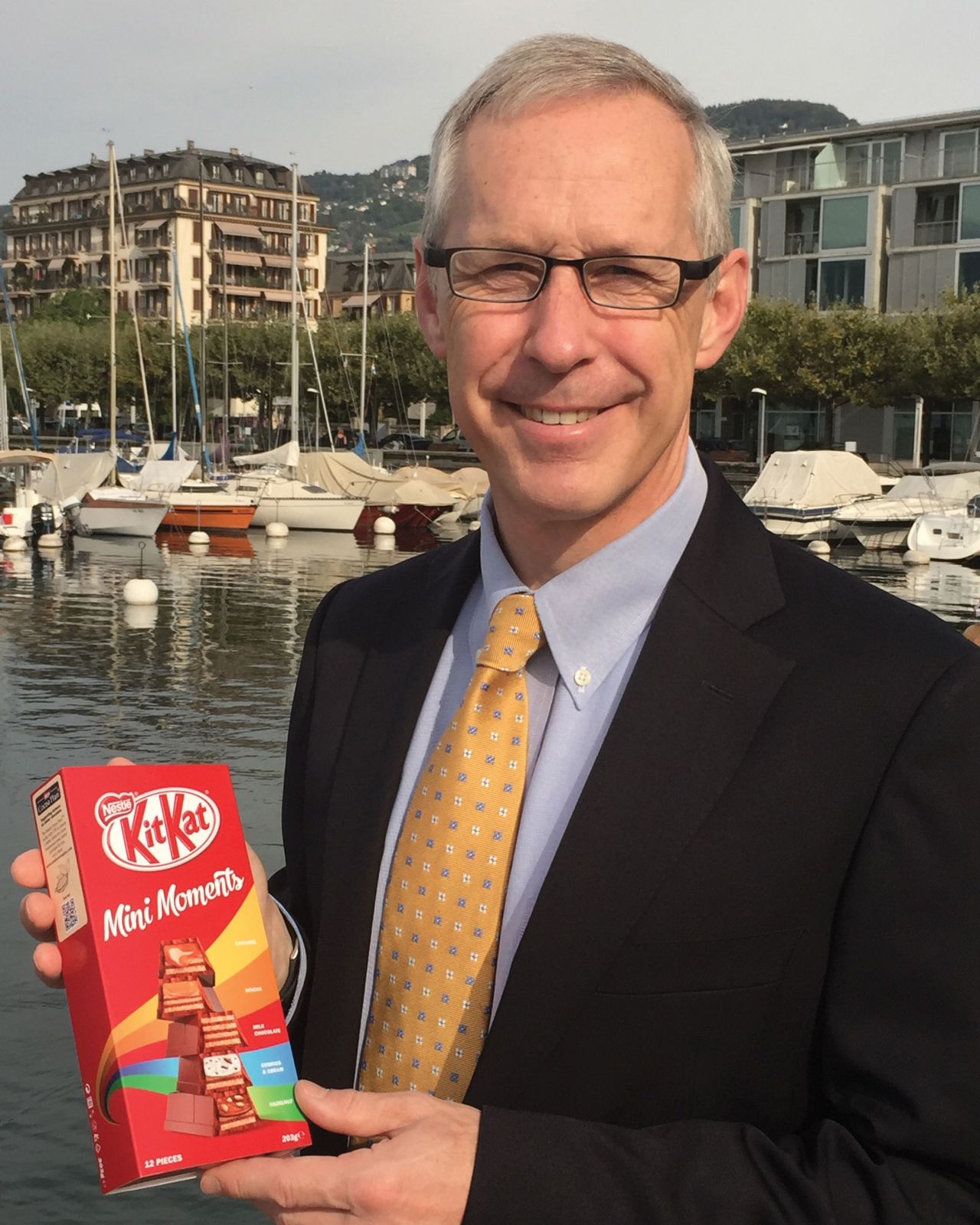 Mars International Travel Retail Category Director Raghav Rekhi: The main factor influencing the performance of our brands is how we can drive more passengers into the shopping environment and towards the confectionery offer. Our priority is to grow category penetration.
We're working closely with key retailers globally to drive growth through our focus on range, display and activation and have reaped the rewards from our hard work. Confectionery plays a vital role in the travel retail product mix and will continue to do so in the future. As passenger numbers increase and only 9% of travellers buy confectionery today, there is headroom for this fun and impulsive category in travel retail.
Clearly performance varies from retailer to retailer but where we can create disruptive display to attract travellers, the results stand out. For example, we worked closely with Focus Network Agencies (FNA) on their new flagship The Cocoa Trees store at Changi T4, from the initial design phase to the final store concept. The result is in line with our store principles and category vision and is a perfect example of what we believe is the way forward for confectionery. The 433sq m store features Mars ITR blockbuster brands at the key entrance area with the focus on billion dollar brand M&M's. The bright, distinctive yellow shop-in-shop area clearly signposts the confectionery category. Further into the store consumers will find a fun Snickers Spinner corner with leading brands Snickers, Maltesers and Galaxy products.
The new Changi store is a perfect example of how confectionery can better meet the needs of travellers and reflects Mars Wrigley Confectionery's vision through delivering across all segments and need-states; concentrating on best-selling, global brands across chocolate, gum and mints, and fruity confections; providing an easy-to-navigate store; and introducing theatre and excitement through activations and promotions that drive category conversion.
The store is now one of the best performing Changi airport stores for Mars with FNA. Since its opening we have seen steady month-on-month growth, which shows there is more to expect from this store as more and more airlines use Terminal 4. M&M's performance is especially strong in this store, which shows that signposting the category with a powerful brand has a big impact.
Perfetti van Melle Global Travel Retail Manager Susan de Vree: First of all there is the retailer, who decides on relevant aspects like presence of products in the shop, quality of the distribution, location, price, branding etc. If you don't get retailer support, other factors are irrelevant.
Assuming the product is there with good visibility, then consumer needs influence the performance. For that reason we need to have the right product assortment for the shopper profile in the specific shop. Obviously local support from our domestic colleagues affects the performance as well. If our brands are unknown with the consumer, performance can be disappointing. If the category is very small, this is less appealing to the shopper. The way the category is organised, communicated and located in the shop is relevant. The consumer expects confectionery near the cash till area as this is a high impulse-driven category.
If we are talking about influencers within travel retail then compliance in terms of labelling, the 'one bag rule' and geopolitical unrest affect the market. We are looking forward to the moment when the EU approves the digital labelling of confectionery.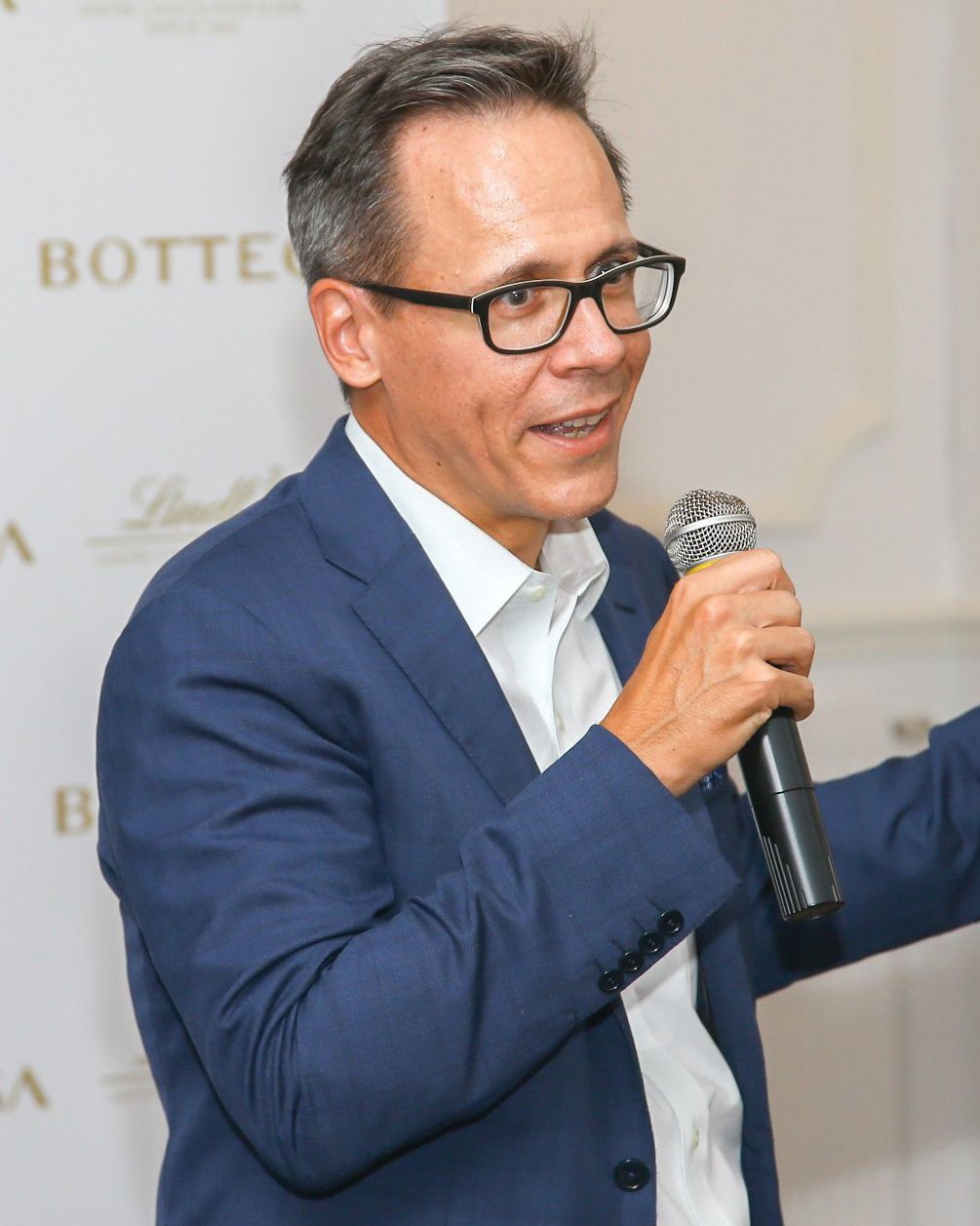 Lindt & Sprüngli Head of Global Duty Free Peter Zehnder: The current global economic climate, debates around visa policy changes, consolidation of travel retailers and the shifting behaviour of certain nationalities of travellers are some of the biggest factors affecting confectionery sales in travel retail.
Overall, we are seeing lower average spend from consumers but also an increase in self-consumption, snacking and cash-till items being purchased, and a general growing global demand for premium chocolate. An increase in travellers from BRIC nations is also having a positive impact on the confectionery category. Despite the recent focus on Millennials (and digital-centric activity and increased personalisation), spend among baby boomers and Generation Xers remains important.
Injecting colour and fun: Candy Cloud is ARI's kids' confectionery concept.
Ferrero Travel Market General Manager Frederic Thil: Ferrero has been showing consistent growth over the last few years, resulting in an increased market share in confectionery. The performance is positive in 2018 but we're facing a slowdown in the market that is affecting the overall category.
From our side, we are investing even more in innovation to increase the relevance of our brands and products to shoppers. In general, we believe that the whole industry must reflect deeply on the current situation and identify the path for growth. The reality is that we are not capitalising on the increase in passengers as we should and we are still unable to increase the footfall of passengers in the duty free areas. Therefore, the whole industry is lacking relevance in the eyes of shoppers.
At Ferrero we believe strongly in the concept of the 'triple win': to build a sustainable business all stakeholders must win in the value equation. At the moment, the value equation is penalising the consumers and we need to balance it to start growing again.
Guylian Sales Director Steven Candries: The key factor that held us back from more substantial growth was the summer heatwave, which has an effect on chocolate purchases and consumption. In the Middle East the hot weather has also been above average, as in Korea and Japan.
Harison Global Sales and Marketing Director Alan Brennan: The Sweetgarden brand portfolio continues to deliver strong double-digit year-on-year growth in 2018, both organic and incremental. This is largely driven by the Harison brand and through new distribution gains for the portfolio across the Middle East and Asia. The Harison brand is appealing to a broad section of shoppers from different nationalities who are looking for something different, of premium quality at an affordable price.
Butlers Chocolates Marketing Director Aisling Walsh: New product development has continued to be an important driver of our growth in travel retail this year. 2018 saw the roll-out of Butlers Drumshanbo Gunpowder Irish Gin chocolate truffles and bars globally. This has been very successful for us and has contributed to growth for a number of reasons; variety of product and pack formats, attractively priced, impactful and striking design on shelf, great taste and importantly it is totally on trend.
Another driver of growth for us has been the introduction of The Chocolate Collection. This was unveiled at the Singapore show and has enjoyed tremendous success since. We will build on this range at Cannes by introducing a dark variant.
In addition to product development, well thought out and executed promotions/HPP activity, supported by Brand Ambassadors, have been instrumental in driving visibility and sales of Butlers.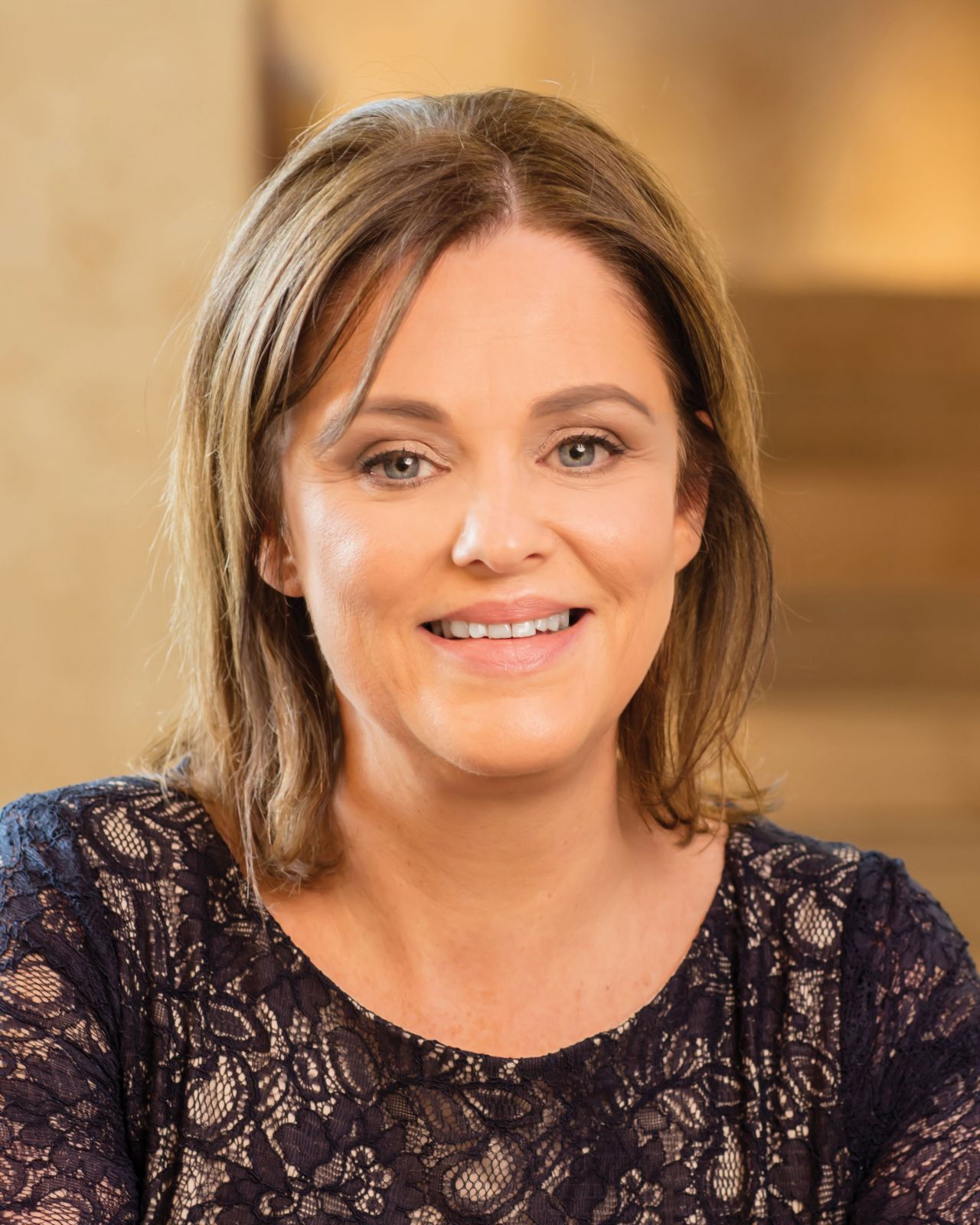 Maestrani Export Manager Marcel Koller: The Munz brand continues to launch new novelty items such as the Smiley Tower (an extension of the Tower line) as well as Butterfly and Unicorn line extensions for the successful Munz Kids line. As word spreads among different airport operators that the Munz products are selling well when properly displayed, it is pleasing to note that more dedicated product placements (in the form of gondolas and/or backwalls/cash till) are being achieved in such diverse locations as Turkey, Hong Kong, Malaysia and the Philippines.
Leonidas Global Travel Retail Manager Nelly Sannwald: Leonidas has achieved very satisfactory double-digit growth over the last year with a particularly fine performance in Europe as well as in Asia. A new travel retail market for us is Japan, which is the strongest Asian domestic market for the brand, so this is a great milestone. Leonidas has over 40 doors in the Japanese domestic market so, as the airports become more revenue-focused, it was a natural progression to move into travel retail.
China – with its millions of outbound travellers – is next on the agenda. We put much of our growth down to an ambitious marketing strategy, with a portfolio of attractive core and seasonal products that is regularly updated and a range of travel exclusive items which are essential in this market. We are also investing in human resources with a dedicated manager in Asia and another focusing on Europe.
Fauchon Paris Travel Retail & Key Account Director Alexandre Antuszewicz: We are currently rolling out a new retail concept – The Food Artist – at most of our corners in duty free locations. We are currently renewing our offer of fresh products adding new items and skus to strongly develop this segment, which is a key driver of our travel retail activity. And we are developing exclusive sweet grocery travel retail products targeting local markets.
Ricola Head of Travel Retail and Middle East Andreas Reckart: Seasonality of the product (higher purchase occasions during winter cold and cough season), expansion of listings and very good performance of our new travel retail exclusive impulse range.
Food Accademia CEO Fabrizio Canal: For sure there is a growing interest generally in fine foods among consumers. Just look at the number of programmes on mainstream and digital channels devoted to food, cooking, baking, chefs and restaurants. Bringing some of the best ingredients and opportunities to purchase products not easily available on domestic markets has to have a place in global travel retail.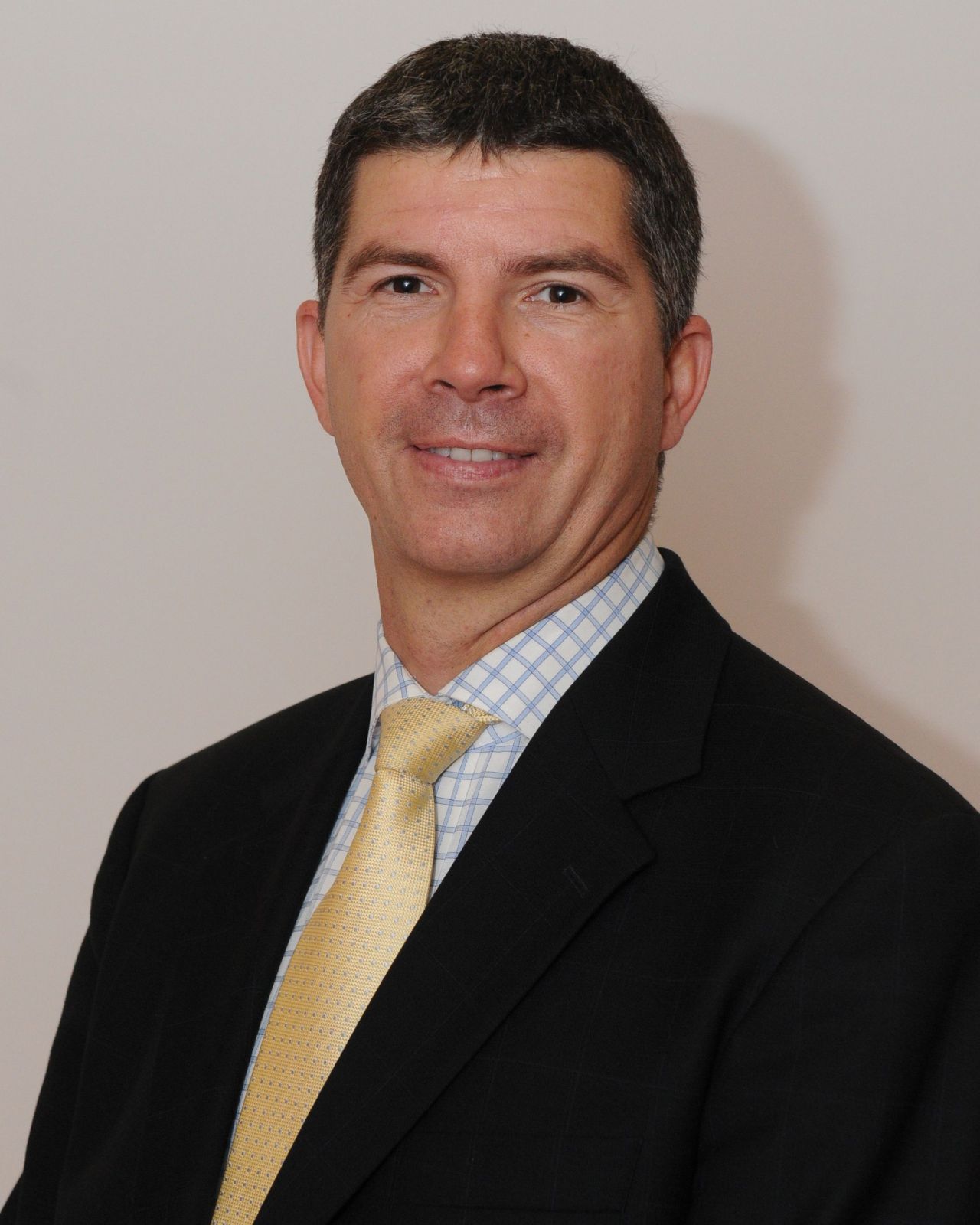 Wonderful Pistachios Sales Director Australia, SE Asia and Global Travel Retail James Kfouri: There are two main factors influencing the positive performance of Wonderful Pistachios in travel retail. The first is the consumer's growing demand for healthier snacking options while travelling. The second is that the retailers benefit greatly from the sales performance, and we now have historical data to back that up from working with global travel retail partners. This data is now used to show prospective retail partners how the Wonderful Pistachios brand can benefit them.
Jules Destrooper Sales & Marketing Director Filip van de Vyver: Passenger numbers are strong and robust, while people are still searching for an affordable gift or a personal treat from authentic brands. Since Jules Destrooper is positioned at the premium price spectrum of the biscuit category we target premium, affluent consumers who demand the best quality and taste experience when they decide to indulge. Jules Destrooper continues to grow with double-digit numbers thanks to its brand activations and by optimising the shopping experience through personalised display fixtures.
Niederegger Export Manager Willi Meier: Marzipan is still a product that needs to be explained, with hesitation among consumers in some regions. Wherever we get the chance to explain the product with promotions, tastings or other category programmes, consumers realise the different taste of Niederegger. It is intense in almond taste but not bitter, due to the high almond content. By extending our quality-oriented promotional programmes during the last few years we will see success in 2018.
Traveller's Trove Managing Director Gerry Murray: The introduction of new products and increasing the breadth of our listings with existing customers have been the major drivers. This is satisfying as it proves the brands we offer are successful. Of course we continue to build distribution with new customers and have had some major Asian customers add our brands since the Singapore show.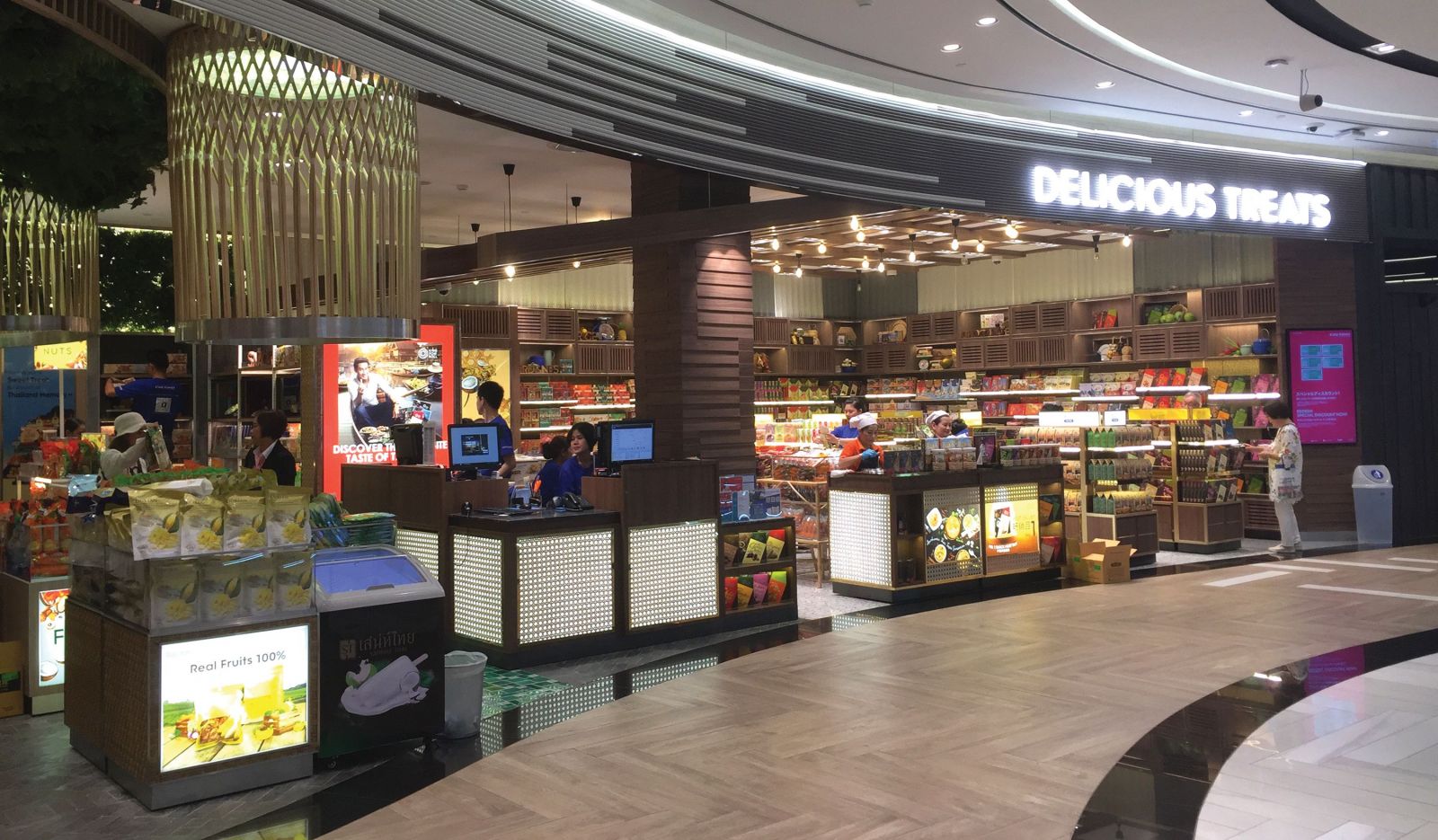 Local flavour is becoming an important driver of the confectionery & fine food business (King Power Rangnam pictured).
Cavendish Harvey Product Manager Mona Mieske: Product quality and novelties are major factors for our performance. This is why we upgraded our hard candy range even more by using real fruit juice and relaunched our design at the beginning of this year.
Exclusively for travel retail, we launched our Drops Selection showing travel destinations as new products are also a factor in building our brand and generating sustainable growth. The 200g golden travel tin will be available in two colourful lid designs, paying tribute to the world of travel. Additionally, investments in brand building activities such as tastings also influence our performance.
Fazer Senior Marketing Manager Kirsi Nordberg: Our ambition is to have a unique travel retail portfolio, where the products sold are exclusive for this channel. For this season Fazer introduced new Traveller Exclusive boxes for Fazer wrapped pralines. This new box range is designed especially for travellers while package size and quality (sturdier material) and traveller exclusive design makes these boxes ideal for both sharing and gifting.
Moreover, we have launched two new flavours in our Karl Fazer bar range during this year, which have been a success. Interest in co-branded Karl Fazer Domino and Karl Fazer Tyrkisk Peber bars has added significant category growth. Consumers are waiting to see interesting and wild combinations of chocolate and have different kinds of taste sensations.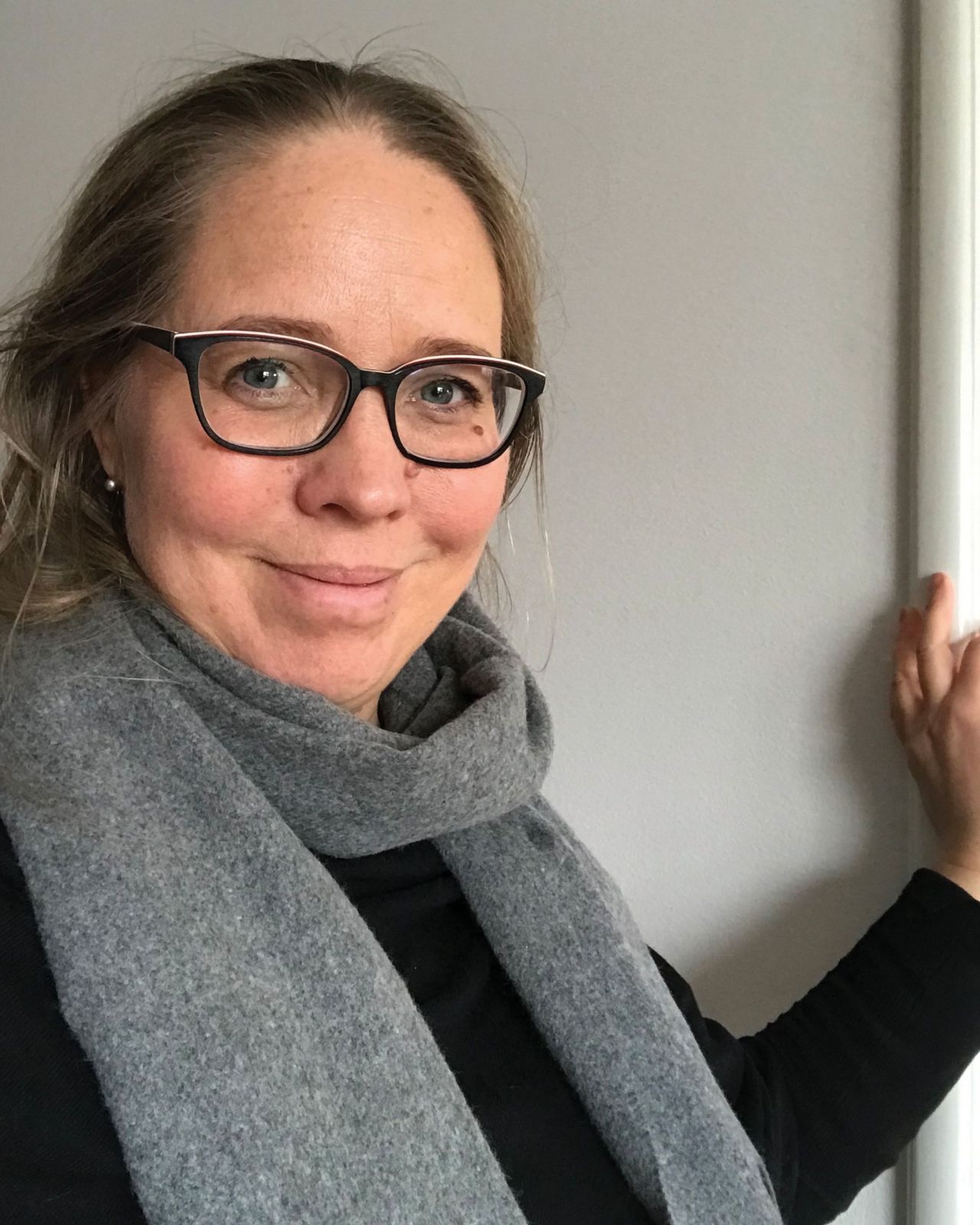 The Silver Crane Company Director Dave Syms: Primarily our growth is from increased listings, driven by both travelling consumers' demand for innovative and destination-specific items, and also from a greater network within the industry that has enabled us to showcase our service to confectionery buyers.
Gardiners spokesperson: Key factors are uniqueness of the product, design or size and value for money. There is a vast range of brands that command space in the duty free perfumery or drinks categories, which are driven by price and special offers.
However, in other categories, although price plays a factor, location, design and uniqueness drives sales. Gardiners tends to fall into this second category, producing handmade quality gifting confectionery with its embossed tins and cartons.
Gardiners holds several worldwide and localised licences including Jim Beam, Baileys, The Famous Grouse and a range of retro regionalised brands. These brands alongside Gardiners' own design-driven ranges are positioned as high-quality products and year-round purchases.
How do you view the strength of the confectionery & fine food category in travel retail today? Does it have the right share of voice among retailers?
Peter Zehnder (Lindt & Sprüngli): Confectionery is the third largest category visited and the second biggest category purchased in travel retail, which means it is a driver of increased average basket value, footfall and penetration for travel retailers. However, despite consistent annual sales growth, the category remains underrepresented in travel retail, and space dedicated to confectionery is even coming under threat from an expansion of fine foods. The average transaction value for confectionery is lower when compared against the two largest categories in travel retail – beauty and alcohol – and as a consequence, retailers tend to allocate more shelf space to these products. Most confectionery is purchased on impulse, so retailers should increase the number of chocolate touchpoints within the store and make these products more visible at the store front to take advantage of this.
Aisling Walsh (Butlers): The category is strong and is in a stronger position than it was a few years ago. Notwithstanding this, there are still plenty of opportunities for it to further develop. Confectionery is, to a large extent, an impulse purchase and in an airport, premium indulgence is an important sales driver. Therefore retailers who can unlock the potential of the category and understand how it can significantly increase basket value relatively easily stand to gain. A good, current example of a retailer that recognises this is ARI with the recent opening of the flagship liquor store in Terminal 2 at Dublin Airport. This beautiful new shop included confectionery as an integral part of the design and although it is clearly a liquor shop, there was space and thought given to confectionery through the inclusion of attractive confectionery gondolas.
Elisa Fontana (Haribo): Confectionery & fine foods – confectionery in particular – are the most impulse-driven products in travel retail and can be a much stronger footfall driver if correctly placed in and out of shelf. Retailers know it and are willing to place the category out of shelf to attract shoppers. However there is still potential to grow on shelf, where the share of space is not always proportional to the potential of the category.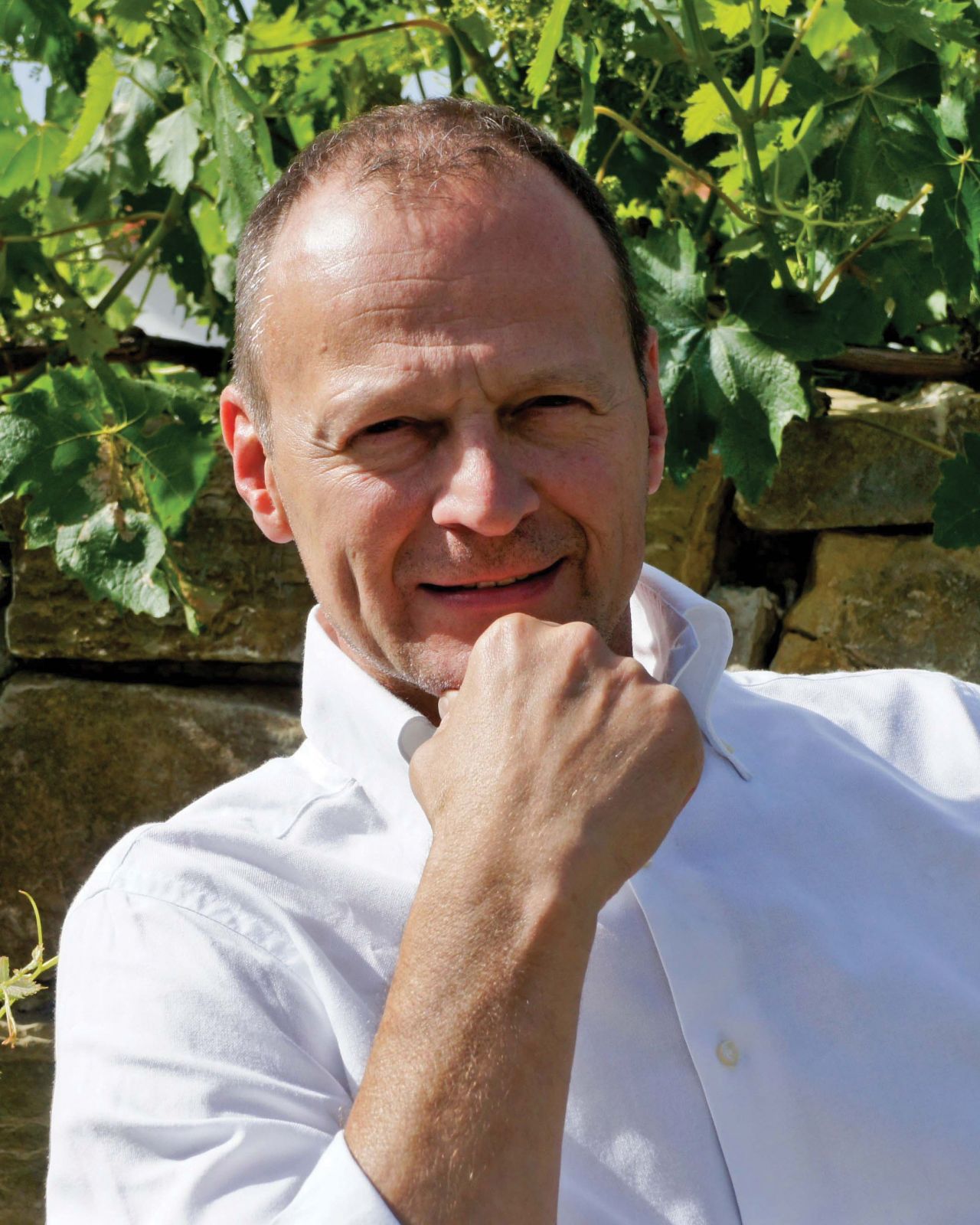 Steven Candries (Guylian): The category does get the right share of voice in some regions and with specific operators. But some significant operators are so big that they can't manage the category any more and some have no idea what it can bring to their passengers and profits.
Confectionery, fine foods and food supplements can be bought on impulse. The sector doesn't need much training or huge investment (except the right air conditioning or cooling infrastructure). It is not dependent on fashions. But the products are perishable, an expiry date will make or break your brand's sales, so that is why in-time promotions are so obvious and create attention.
Tomorrow we will go a step further to answer the needs from the consumer, namely for healthy ingredients, sustainability and an emotional connection. With Guylian we do this from August, with products that are palm oil-free and allergen-free. These are big steps, but steps that need to be taken to make a difference and to stand out from the rest.
Filip van de Vyver (Jules Destrooper): There is still room for growth for the confectionery & fine food category. The category deserves more space and is very impulse-driven and gift-oriented. The development of the biscuits category will help to drive the overall category.
Rian Lee (Korea Ginseng Corporation): Because of integration, the global travel retail market is becoming more competitive. However, the confectionery and fine food category still retains an old-fashioned and limited selection which is not good enough to fill customer needs.
Raghav Rekhi (Mars): Confectionery remains a key part of the travel retail business, representing around 6% of the overall value and continuing to show growth. Those brands which offer products across all categories – chocolate, fruity confections, gum – are driving growth and encouraging retailers to offer this key impulse-driven category through our growth priorities of penetration and disruption.Mars International Travel Retail is at the forefront of driving conversion in confectionery with an actionable plan that enables retailers to offer products that meet a wide range of consumer needs in key touch points of the consumer journey and supported by exciting activation and promotional programmes. Confectionery sales should not be restricted to just one area of the shop floor but can be positioned in key high traffic areas and – importantly – the point of sale area to improve average basket sales and unlock total category growth.
Jaya Singh (Mondelez WTR): We're seeing a turnaround and significant growth in confectionery after a few challenging years. It is good news for us, as well as for the rest of the industry, as confectionery has a high potential for inducing cross-category purchases.
Our category is essential and universal both in terms of appeal to different demographics, and price range. It has one of the highest conversion rates and its popular global brands have the power to bring excitement as well as bespoke experience to the travel retail environment, leading to improved store footfall.
We believe that confectionery has an even bigger role to play given the right amount of space and location. We have seen the best results with confectionery positioned towards the entrance of a store. We have also observed that the right in-store executions and campaigns – including digital – require additional space but deliver increased store footfall and conversion from visitor to buyer.
Still, we are constantly reviewing our approach to space and location with our retailer partners in the light of new insights. We have run encouraging trials of alternative arrangements to generate incremental sales, for example through placing confectionery in other categories or in the impulse-driven checkout areas.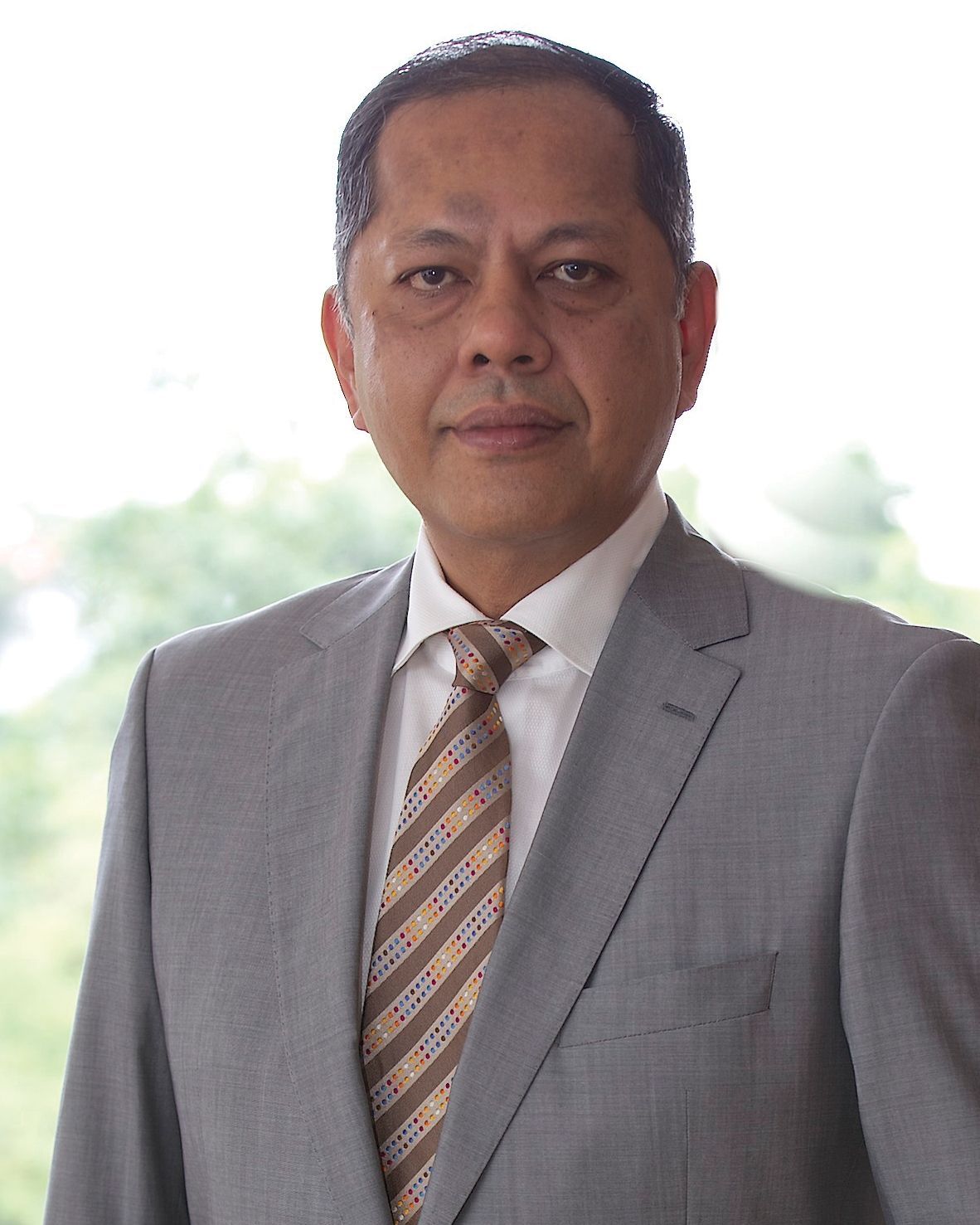 Fabrizio Canal (Food Accademia): We know that fine foods is a growing category within travel retail but the space devoted is generally still quite small, which is a challenge. But at least more retailers are seeing the opportunity and realising that, alongside local brands from a country, there is a definite market and need for quality products regardless of their origin.
Italy has a global reputation for foods, oils, wines – Food Accademia brings that to the traveller in a way that focuses on product quality merged with passion and tradition.
There is more that retailers can do to attract consumers to fine food – perhaps linking with the latest cookery and food-inspired books that are trending internationally, bringing chefs in to create theatre with mini cookery displays or sampling of products such as cheeses and jams.
Kirsi Nordberg (Fazer): There is more to be gained by allowing extra space for confectionery and fine food. It adds value to the total shopping experience by triggering impulse decisions and allows you to spend a little extra, giving added revenue and earnings to the retailer.
Marcel Koller (Maestrani): Consumer mixes and buying patterns are not uniform around the world and it is the operators of the different locations that should have the necessary knowledge to allocate the different categories correctly. One thing is for certain however: Confectionery should be a part of the business in all travel retail locations, as an attractive product category for consumers around the world.
Dave Syms (Silver Crane): Our main customers report flat category performance following several years of an upward trend. We are still thriving due in part to our relatively recent introduction to the market, which means we are still gaining space, listings and are therefore growing well above the category. It feels like a category that is embracing the challenge of sustaining growth (for which product innovation and in-store theatre seem to be the main heroes) while being perhaps fragile in terms of wider society trends, for example around health.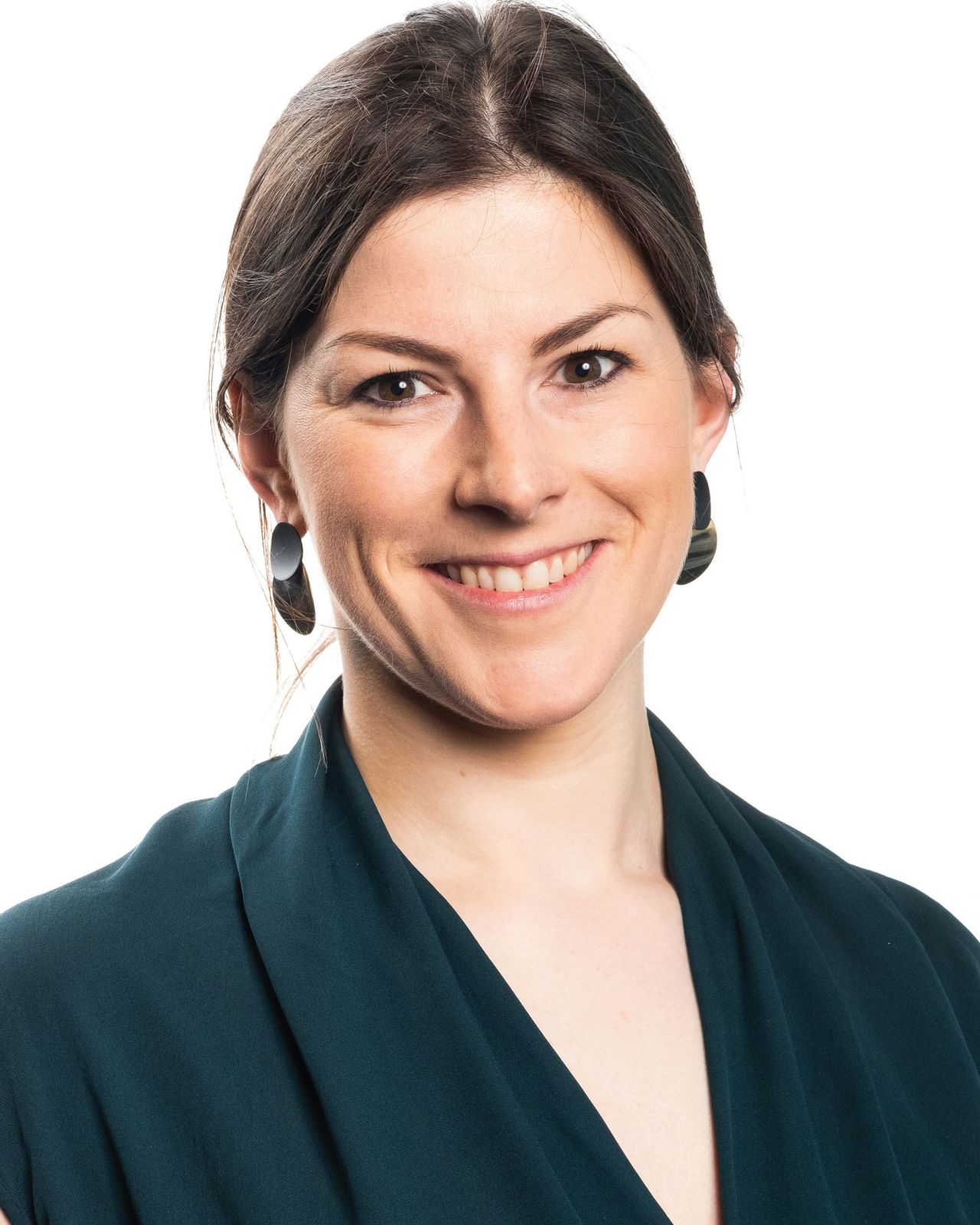 Nelly Sannwald (Leonidas): The confectionery category is already well represented but there is more potential. After all, chocolate, candies and fine food make great gifts for all ages and cultures, not to mention the increasing demand for snacking items in travel retail. Retailers still tend to view confectionery as an additional purchase once tobacco, liquor and beauty needs have been met, but in fact it is a major footfall driver and should be given due prominence.
Alexandre Antuszewicz (Fauchon): We strongly believe that the fine food segment adds magic, refinement and Sense of Place to airport store assortments, and that it positively impacts other store categories. Fine foods are also a way for operators to strongly develop average spends on a limited floor surface.
Fine food brands can also create true experiences for customers. To achieve this, investment in stores and staff is mandatory. It requires us to build long-term relationships between brands and operators, with balanced and sustainable commercial terms. Fine food and confectionery are growing categories in most markets, and they do not necessarily target the same customers or overlap.
Frederic Thil (Ferrero): We have performed an in-depth study on travellers in recent months to better understand our shoppers and our category. Confectionery still has huge room for growth in our channel. First of all, it's a category purchased strongly on impulse, therefore investing in the category can generate an increase in the basket size. Confectionery products can go on top of purchases from other categories. Second, we believe that there are opportunities also in the check-out areas, a key location in-store that at the moment is not fully exploited by retailers.
Leen Baeten (Godiva): The category definitely has a role to play in the travel retail portfolio, whether as a primary purchase among nationalities such as Japanese and Indian travellers or as an add-on purchase with perfume, souvenirs or skincare. The challenge is often that the average basket value remains low especially compared to leading categories such as P&C or L&T. On the other hand, because the category is so competitive and brands need to win over travellers time and time again, confectionery brands focus on engaging presentations and innovative activations. They have proved to be successful at driving footfall and sales, with high rates both in visits and conversion, hence demanding its place in duty free.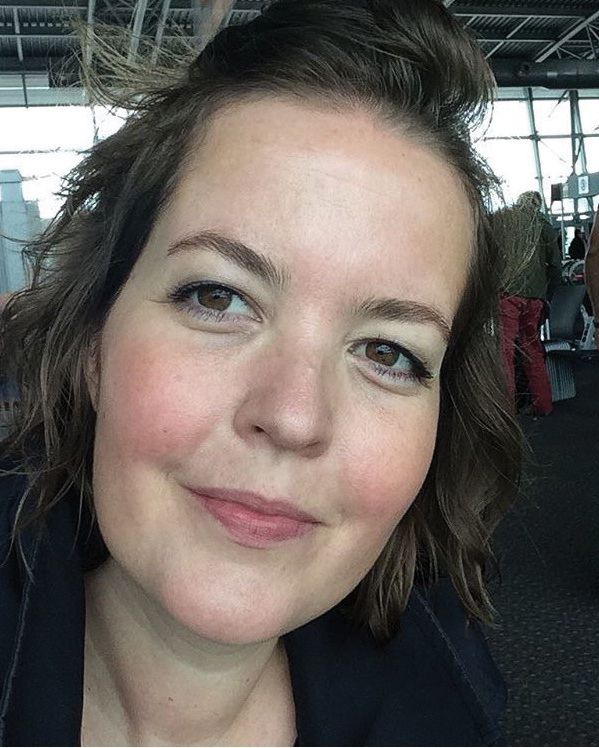 Steve Bentz (Hershey): The category is trending in the right direction after a few years of slow category growth. I believe it is on the right track but it's up to the companies to continue that upward trend by bringing exciting innovation and enticing merchandising programmes to the travelling consumer.
Despite the category growth we are seeing, the 2018 global confectionery category study we recently completed with CIR indicates that traffic into the category is down, but conversion from those who do visit is up compared to the same study from two years ago.
At our end we are committed to the five pillars we established for our brands in the channel to unlock category potential. Those include Shopper Understanding, Ease of Shop, Maximizing Impulse, Unlocking Occasions and Captivating Shoppers. We are excited to have recently reviewed the results of our 2018 global category study and look forward to sharing those insights at the upcoming 2018 TFWA event in Cannes.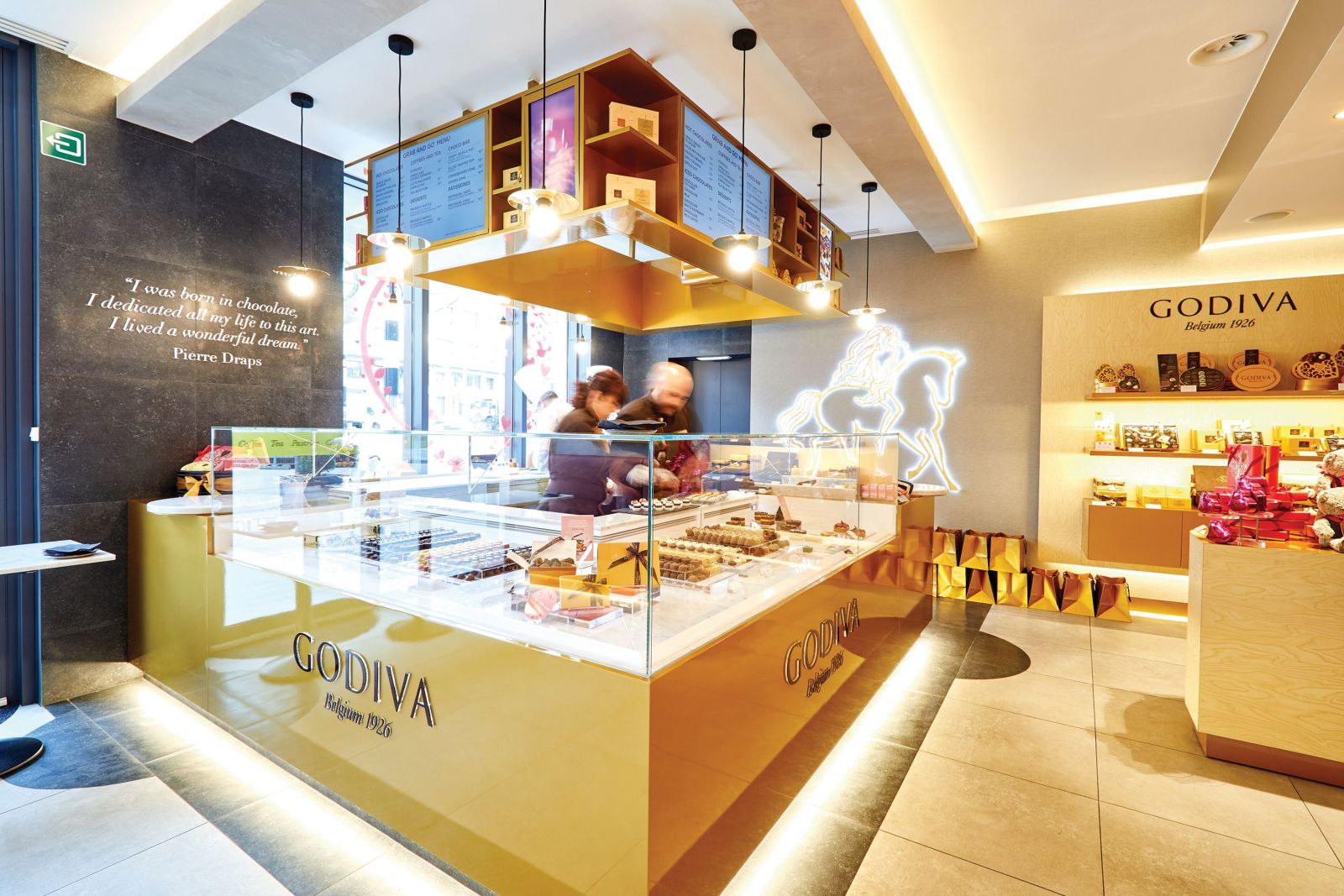 Brands are investing in delivering experiences, notably at the premium end.
Susan de Vree (Perfetti van Melle): With some retailers, confectionery is getting little attention because they think travel retail is still mainly about the high end. The profile of passengers is changing and the best way of making money is by adapting to the renewed profile.
With the increasing share of budget airlines, demand for luxury products, even luxury confectionery, is decreasing. Mainstream is therefore part of the answer. It not only seduces the shopper to purchase something unique for themselves or someone else, but also takes advantage of the fact that the consumer is captive. Many non-frequent travellers don't prepare well for their trip. If they want to snack during their flight, they either buy it at the airport or onboard, but inside the plane the assortment is limited. Demand, especially for snacking and sharing propositions, will only grow.
James Kfouri (Wonderful Pistachios): Confectionery and fine food in travel retail is strong, but there is room for growth with healthier food options like pistachios. Traveller demand for healthier options, including nuts like pistachios, is increasing and some retailers have answered those requests and reaped the benefits by adjusting their offerings. In fact, when it comes to selling Wonderful Pistachios, profitability contribution to the retailer is consistently high and there is no competition or category cannibalisation.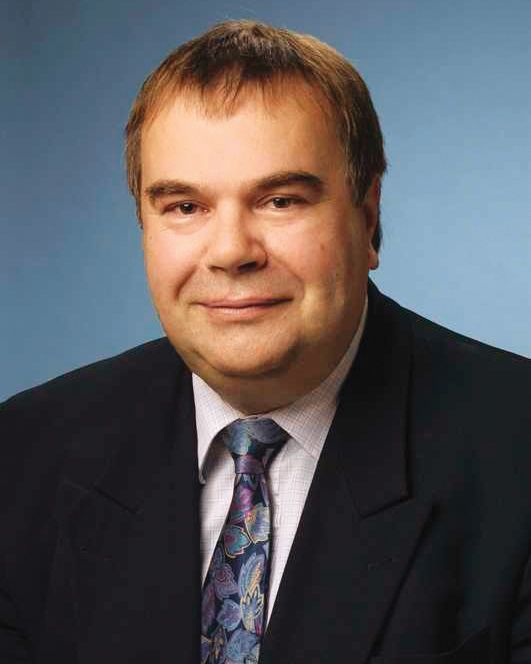 Willi Meier (Niederegger): As we know confectionery is more impulse-driven than other categories, also in duty free. At the same time it is unlikely that the consumer will replace the purchase of confectionery with another very different category. This means that the operator as well as the brand owner might run the risk of leaving behind potential business if confectionery is not represented effectively in-store. This is still a challenge in some regions.
Gardiners: In confectionery more major brands have entered duty free and are extending their product ranges either by weight or collectable packaging or offering their products in twin-pack value for gifting sets. Gardiners has built its reputation in dealing with the independent sector, positioning its ranges within duty free as exclusive and unique as they are not over-exposed.
Alan Brennan (Harison): It is a positive to see the category returning to growth, but it needs to deliver stronger percentage growth this year and in subsequent years. Both brand owners and retailers have a collective role to play in making this happen through greater shopper insight, product innovation, differentiation and execution. The category needs better, not necessarily more space (voice). Retailers need to firstly understand the role of the confectionery category within their business based on their shopper profile, namely is it a primary or secondary purchase? This should be the basis of their category strategy and in turn how they allocate the right space.
The execution of this space should be centred on how to target effectively and efficiently the pre-planned and impulse shopper. They should look beyond the constraints of standard confectionery space, to unlock incremental sales growth through secondary locations, to trigger impulse purchasing, thereby increasing conversion, basket size and average spend.
Mona Mieske (Cavendish Harvey): Retailers could be more open to new products from different brands. There is a focus on multinational corporations offering well-known brands and products. As shoppers in travel retail are constantly looking for novelties, offering distinct niche products could cater to this need.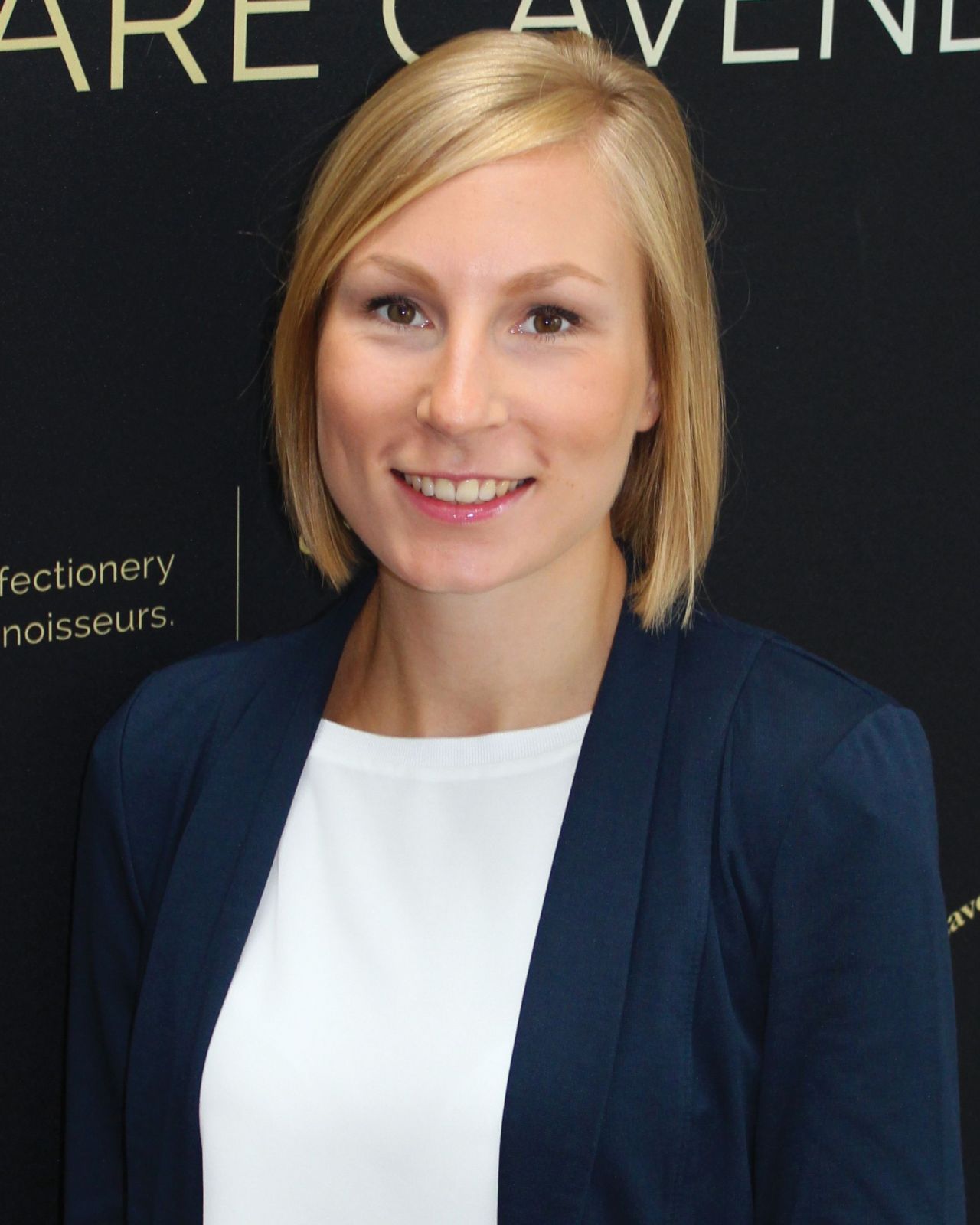 Andreas Reckart (Ricola): The confectionery & fine food category is on a good track, the offer has become broader and more tailored towards the needs of different traveller profiles in terms of product variety and price points. In addition you find a lot of travel retail exclusives in the category.
Finally, the brand owners are supporting the product offer with a lot of attractive promotions which in turn also increases the attractiveness of the travel retail offer. Unfortunately, the potential of the category is not yet fully recognised by retailers in comparison with other categories. So there is still quite a bit to do to improve the category performance.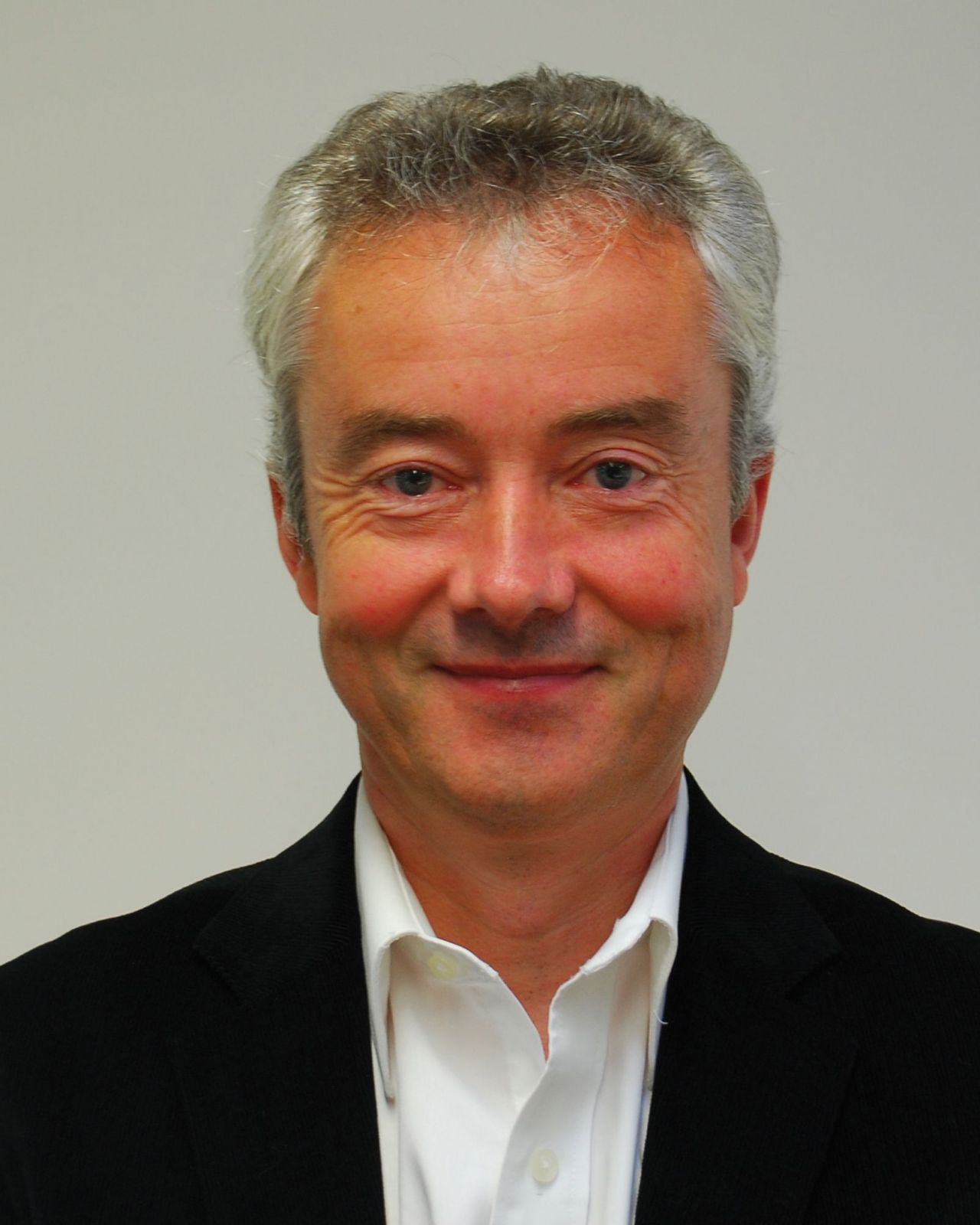 Gerry Murray (Traveller's Trove): The category continues to lose share so clearly the offer is not meeting consumer expectations. It has long been said that innovation and channel exclusives are key to driving growth, not just in this category, though they play an even more important role here. More and more the major retailers look the same with the same brands in the same formats. If we continue to offer the same the category share will continue to decline.
What is the biggest opportunity for your brands and for the category in travel retail?
Stewart Dryburgh (Nestlé): NITR's biggest opportunity is its interaction with consumers and Millennials in particular, one of the industry's most influential and highest spending audiences. Millennials value experimentation and originality, and enjoy collecting and sharing life experiences.
They are also more spontaneous than their predecessors and enjoy carving out their own paths. NITR's SOUL (Stories, Occasion, Unique, Local) framework and 2019 NPD including travel retail exclusive Nestlé SWISS help to deliver aspiration. KitKat Mini Moments has also been an opportunity for Nestlé boasting indulgent flavours and premium packaging, appealing to Millennials and consumers who are actively seeking new experiences and flavours.
In addition, Millennials' use of technology is also a consideration within travel retail as this group is more likely to disengage for entertainment and social media. As a result, retailers and brands need to respond to the high usage of mobile phones in airports and use this to their advantage – for example with personalised offers and experimental activity that uses tech to help engage consumers.
Nelly Sannwald (Leonidas): The expansion of the travel and tourism market, combined with the increasing sophistication of the new generation of travellers from China and India, creates a significant increase in demand for all categories including confectionery. We see that many travellers are now becoming more adventurous and exploring confectionery brands which are not necessarily in the top five by volume, looking for something a bit different, a bit special. Leonidas is well placed to capitalise on that trend with high quality at affordable prices.
Rian Lee (Korea Ginseng Corporation): The growing number of travellers from China, Korea and Southeast Asia is one of the biggest opportunities for us. Customers are always looking for something new and special. At the same time they are becoming more and more interested in health and wellness. Because of this, several major global duty free operators are developing the health and wellness category separately from the confectionery and fine food category.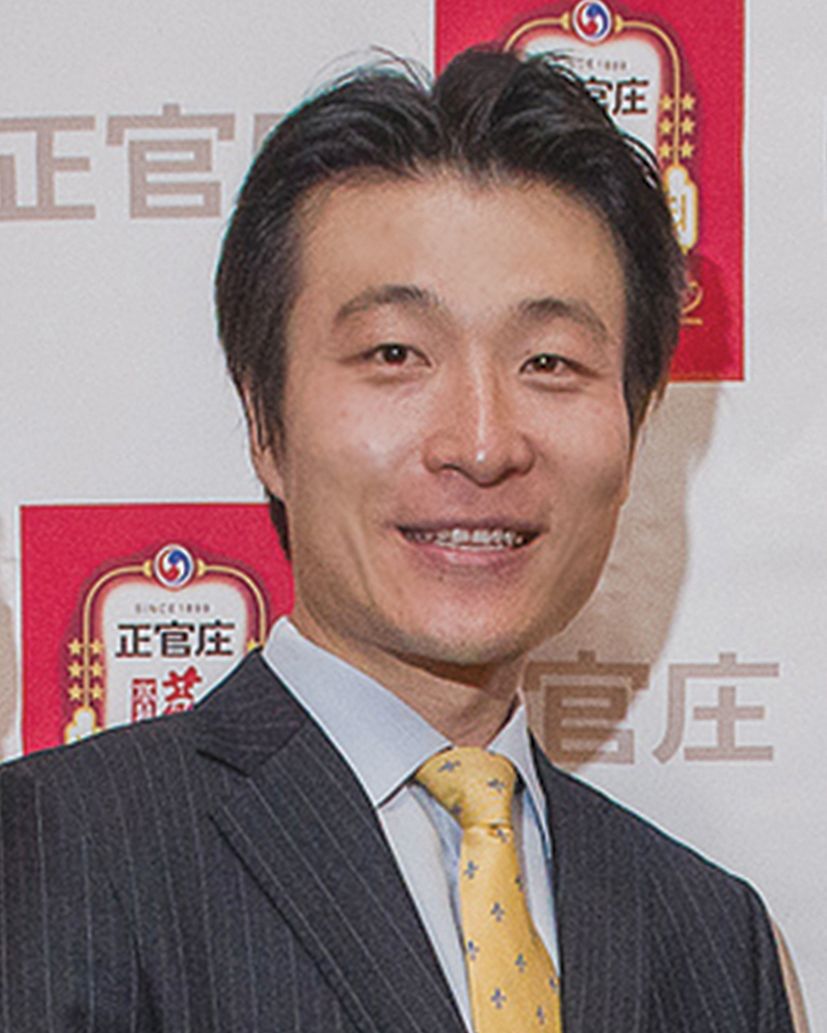 Peter Zehnder (Lindt & Sprüngli): Confectionery is an impulse-driven category, and encouraging customers to visit the confectionery aisle remains an important task for all retailers and suppliers. Among many of the higher spending nationalities, it is an undoubted basket driver and has the highest conversion rates, so it categorically should be well represented in the duty free retail space.
Eye-catching displays, engaging promotions and service, as well as the extra appeal that comes from a degree of personalisation, will convert the browser into the shopper. At Lindt, we believe that duty free should be a magical place, with a dash of magic added by:
Product Power: stocking surprising, unique and travel retail-exclusive products to appeal to a global audience;
Passion: hosting in-store confectionery events placing our Master Chocolatiers centre stage to engage travellers, increase store perception, enhance POS, and bring the magic and craftmanship of our Master Chocolatiers to life;
Premium: having no compromise when it comes to offering high quality products, production and sourcing (as exemplified, for example, by our farming programme);
Perfection: loving attention to detail and delivering perfect execution in product, packaging and point of sale;
Partnership: establishing lasting and mutually beneficial business relationships with Trinity partners;
Pace: being aware of and quick to adapt to ever-changing consumer and traveller trends.
Aisling Walsh (Butlers): Brands that think about the channel separately to the high street are the ones that stand to grow and gain. Understanding airport shoppers and their specific needs and pressure points and thinking about how best to satisfy these is key to driving both sales of individual brands and the category forward.
Travel retail should not be viewed with a "one product fits all" approach if long-term sales and growth are to be maintained. The nuances of different regions and cultures need to be understood and identified and reflected in product ranges. This focused thinking, backed up by a strong in-store presence in high-profile locations within the shopping environment, with fair and reasonable prices for the consumer, should be a catalyst to stimulate brand and category growth.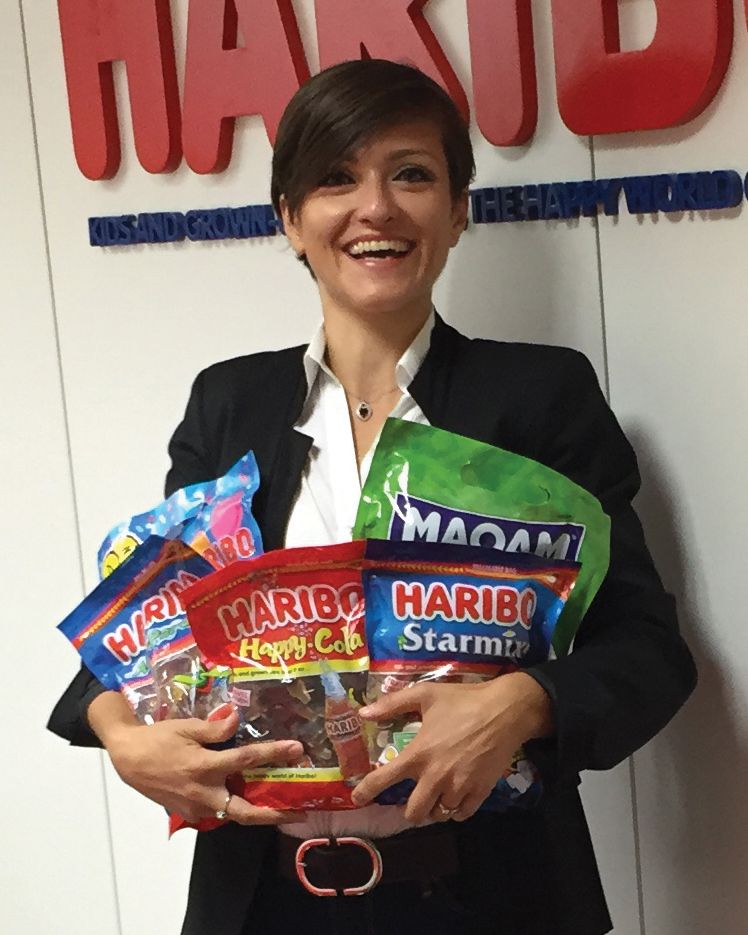 Elisa Fontana (Haribo): Our category is loved for bringing small moments of happiness to people's everyday lives. As a category we will not forget this insight and will leverage it. With this in mind, we at Haribo believe we have the opportunity to increase penetration, leveraging the relaxed, spontaneous moments of happiness which travellers seek to enjoy.
Steve Bentz (Hershey): Right now, we are working on unlocking the potential that exists in our Hershey-owned retail stores and bringing that excitement and innovation to the travel retail channel.
In a small way we are testing that platform with the pop-up space that is underway at the DFS T4 store at New York JFK. That space is featuring Hershey confections, licensed Hershey products and exciting, interactive stations all together in one small footprint.
Through the first six weeks we saw very strong, double-digit sales increases and I believe both parties are very happy with the success. If we can continue to develop that concept and commercialise it on a broader scale it could be a big opportunity for us at Hershey and for our retail partners.
Alexandre Antuszewicz (Fauchon): For Fauchon, operations outside duty free stores in mini shops and stand-alone kiosks are an interesting way to expand and develop brand awareness. For fine food brands in general, we should see more multi-brand speciality stores dedicated to the fine food category and cooperation and co-branding between fine food brands.
Leen Baeten (Godiva): For Godiva Chocolatier, the biggest opportunity is F&B. We strongly believe it is the way we can provide travellers with that memorable experience they are seeking, offer them accessibility to our brand as well as capitalising on the growing importance and role of F&B in an airport. In 2016 Godiva captured its vision for the future in 'Destination Godiva', highlighting the brand's mission to provide every traveller with rewarding opportunities to taste, buy and experience Godiva throughout their journey.
2018/2019 are milestone years as the brand embarks on its new adventure and plans to open a series of cafés around the world. At Godiva, we invite our key partners to join us during the 2018 TFWA show and discover the Godiva Café Chocolat, its contemporary interior and freshly-made sweet and savoury creations. Godiva is always looking at how to diversify, expand and to reach new consumers to deliver the ultimate chocolate experience.
Susan de Vree (Perfetti van Melle): Having a fair share of space for sugar confectionery. The category is still dominated by chocolate while global consumption has a more or less equal split of sugar and chocolate. For the category the biggest opportunity is snacking and sharing propositions. In our case Mentos is known as a refreshing candy and in that sense is the perfect brand for this market, especially with our sugar-free products mentos gum and mentos mints.
Marcel Koller (Maestrani): The Munz brand will continue to launch excellent products and with distinctive product concepts such as the Munz Kids Line and the Munz Good Luck Line. Moreover, Munz can offer destination packaging. As Munz only started to actively participate in the travel retail market a relatively short time ago, the brand has ample room for distribution expansion on the one hand and for sales growth in existing locations on the other.
Raghav Rekhi (Mars): The biggest opportunity is to convert more travellers into shoppers. How we do that in confectionery is by using category vision to drive more consumers to the confectionery aisles and checkout tills, and converting browsing consumers to spending shoppers. Mars ITR has been developing its category vision over the past four years, refining and adapting based on consumer insights to create the best possible actionable plan for our retail customers.
Remember, 75% of passengers still do not visit the confectionery sales area, so we have huge scope to improve. For 2019 our insights will focus on why travellers shop for confectionery and to ensure that our product range meets those needs. When purchasing confectionery, consumers generally shop for one of four different reasons: to recharge, to reward themselves, to connect with others, or to celebrate. In global travel retail, purchasing is primarily to connect, with celebrate coming a close second. However, our insights indicate there are opportunities in the recharge and reward space across all price points.
Mars ITR will continue to offer travellers a portfolio of brands and products that addresses all consumer needs. Our step-change is an additional focus on the opportunities to meet all the 'Why' drivers such as seasonal celebration (Eid, Diwali, Chinese New Year, Christmas, Easter), connect (through our already successful snacking and sharing packs) and recharge/reward, by driving checkout and point of purchase sales, where gum and mints are a must.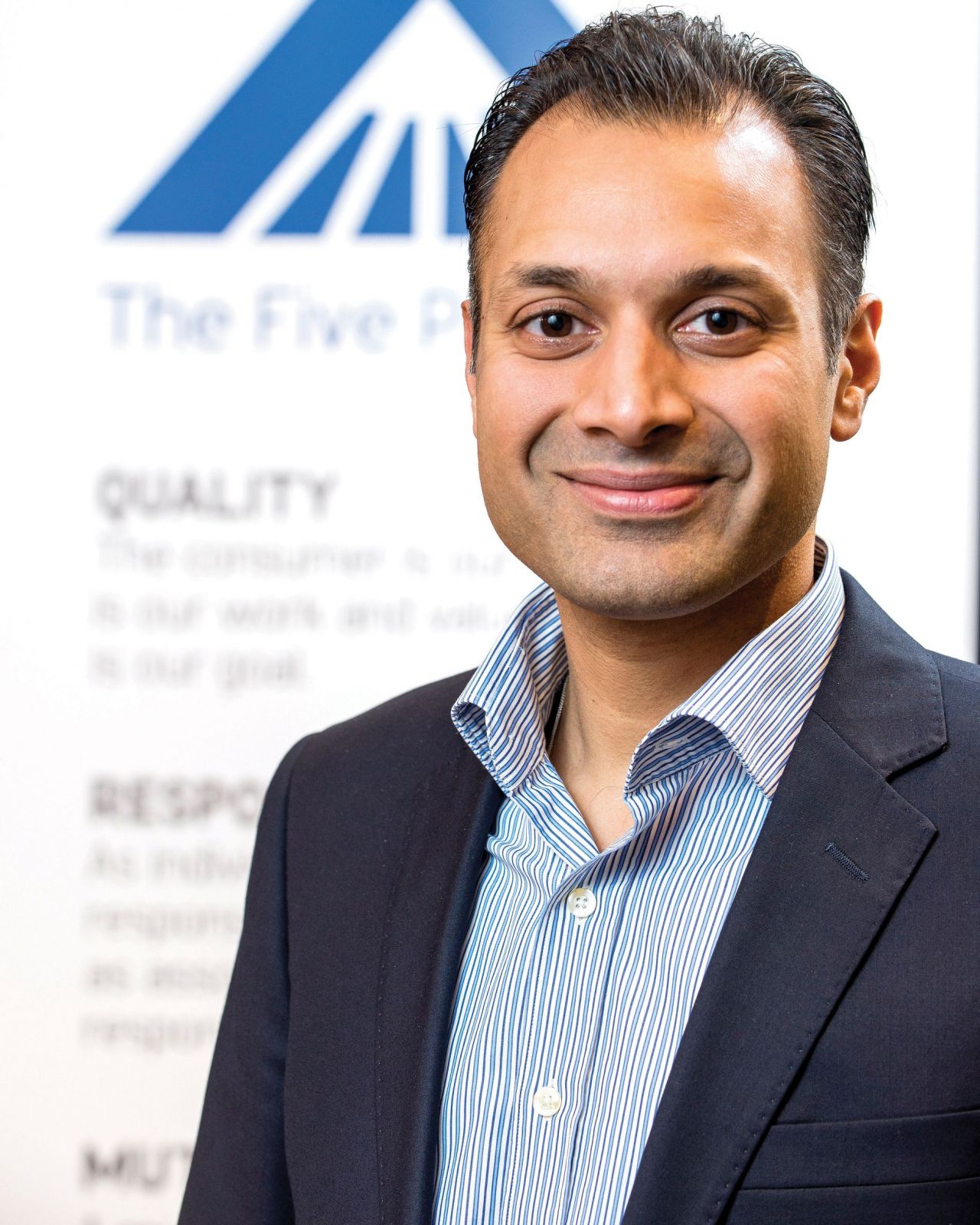 Kirsi Nordberg (Fazer): Traceability and sustainability are megatrends. To secure the pleasure of chocolate lovers around the world, Fazer is dedicated to making cocoa production sustainable. Since January 2017, all the cocoa we use comes from sustainable production. In addition to direct farmer programmes in Nigeria and Ivory Coast, Fazer buys cocoa certified by UTZ, the Rainforest Alliance and the Fairtrade Cocoa Program. We have added a marking to our chocolate products showing the responsible sourcing of cocoa and opened a website for consumers at www.forbettercocoa.com.
Also, Fazer will respond to global trends and consumers' wishes for vegan and healthier options by introducing a novelty to our travel retail exclusive premium chocolates series, Karl Fazer 70% dark chocolate.
Alan Brennan (Harison): Harison is an exclusive travel retail brand, and is delivering incremental category sales growth for our retail partners. It ticks the boxes of shoppers who are looking for something special, of high quality, and is differentiated and affordable. This combination represents a powerful proposition, and in turn is a big opportunity for retailers wishing to stimulate stronger sales growth within the confectionery category.
Jaya Singh (Mondelez WTR): In the pursuit of sustainable growth, our emphasis is on unlocking opportunities for incremental revenue, and we see major opportunities in the biscuit category. Biscuits are growing four times faster than chocolate and studies have shown that 26% of potential shoppers who do not otherwise buy confectionery products in travel retail are willing to purchase biscuits. When it comes to our own brands, Oreo sales, for example, have tripled since the brand's launch in travel retail in 2012, which underlines the potential.
We are also looking at unlocking opportunities beyond our category as we continue to deploy our cross-category initiatives and alternative placements, such as the checkout areas. Knowing that one out of four duty free buyers' purchases at the checkout area reveals significant opportunities. In addition, queuing accounts for up to 20% of the time that a shopper spends in a duty free store. Purchase in the checkout area is impulsive and, as such, perfect for products like confectionery. Optimising this space with confectionery, for example with Cadbury and Toblerone items with Qatar Duty Free, bore good results already. To further capitalise on the opportunity at cash tills Mondelez WTR developed relevant Toblerone and Milka offers that aim to address need states of impulse shoppers and will premiere at Cannes in October.
We also believe that there is space available for confectionery outside the actual physical retail environment as well. Our aim is to leverage the in-store brand experience to the traveller's entire journey via digital touch points and thus capture more planned purchases and raise interest in the in-store experience to drive footfall. Our biggest opportunity lies in cooperation. By strengthening our partnerships with retailers and airports in the Trinity and by inviting other parties to the table we will be able to find solutions to the industry's challenges and the changes ahead together. Partnerships are the key to securing sustainable growth for the channel.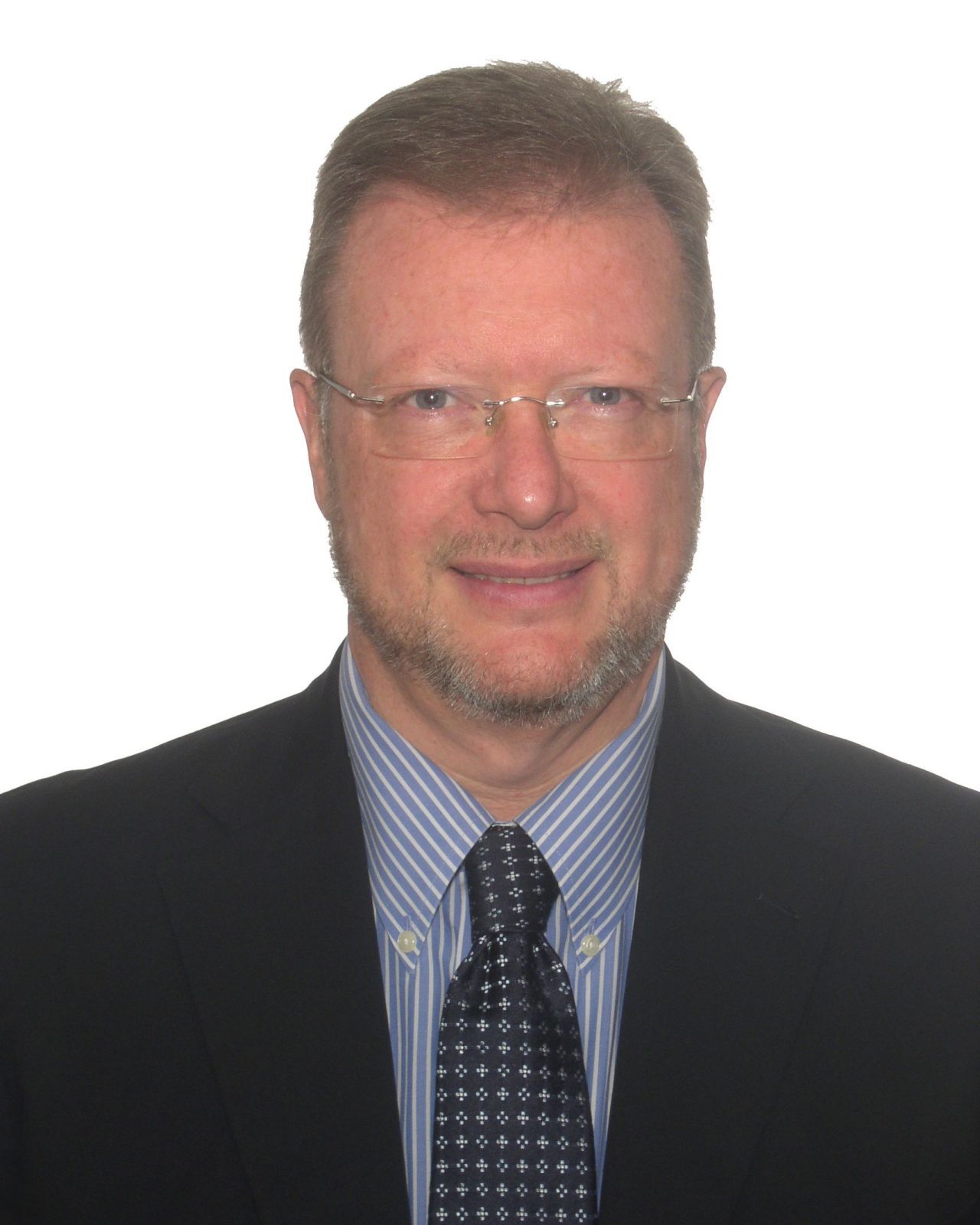 Fabrizio Canal (Food Accademia): There is a gap in the market for a high-quality selection of products from Italy, which is what Food Accademia brings to the industry. We represent over 20 world-class brands of fine foods, wines and spirits. We offer a total concept representing the very best of Italy – with excellence and unique products that will appeal to travellers globally. Fine food offers in travel retail do not need to be just about the local produce from that particular country or region; Italy is known globally for the quality of its fine foods – they do not just have to be available in Italian airports!
Food Accademia is a commercial partner able to negotiate with major operators offering consulting on products, distribution, packaging, brand positioning. Our team is aware of the importance of selecting the right products according to culture and market trends in each country. Food Accademia specialists can help operators in creating the best-fitted product portfolio for each business opportunity. In addition to products, we can offer retail formats tailored to measure: coffee shops, beer and sandwich shops, patisseries, restaurants, food markets are designed and managed for long-term agreements, if requested.
Steven Candries (Guylian): Tne opportunity lies in the reconstruction of devastated cities in the Middle East. We just returned with our products to the airport in Damascus, Syria though there is still a long way to go. The biggest opportunity lies in the growth of passenger numbers, meaning governments must adapt and expand their airports or even build new ones to cope with the forecasts. China, Singapore and Turkey (with the new airport in Istanbul) are examples.
Technological evolution and sophisticated social media platforms will change the traditional shopping cycle. It is this engagement with the consumer that we all wish to have.
James Kfouri (Wonderful Pistachios): The biggest opportunity for us is the recent launch of our Wonderful Pistachios No Shells variety.
The convenient No Shells variety features bright green packaging and will bring all the taste and health benefits of pistachios, without the need to crack open the shells. This is our fastest growing SKU in the USA, with domestic sales up +40% year-on-year.
Mona Mieske (Cavendish Harvey): We see big opportunities for our brand within the travel retail sector as we offer a distinct product range. Our premium products meet high standards as we only use natural ingredients and real fruit juice.
Dave Syms (Silver Crane): Confectionery is linked with excitement and fun. These themes need to stay core to the offers in store – through innovation, exclusives and brilliant product design.
More than any other category, the 'wow' factor is essential to draw in often rushed passengers so they take a moment to stop and with some luck, pick up that perfect gift/souvenir that confectionery and fine food products do so well. 'Health' also presents an opportunity, as we look to alternative snacks and confectionery.
Andreas Reckart (Ricola): While the gifting aspect of the category is well taken care of, the impulse business opportunities still offer potential. Optimising checkouts and impulse assortments and dedicating sufficient space in critical locations could be a game-changer.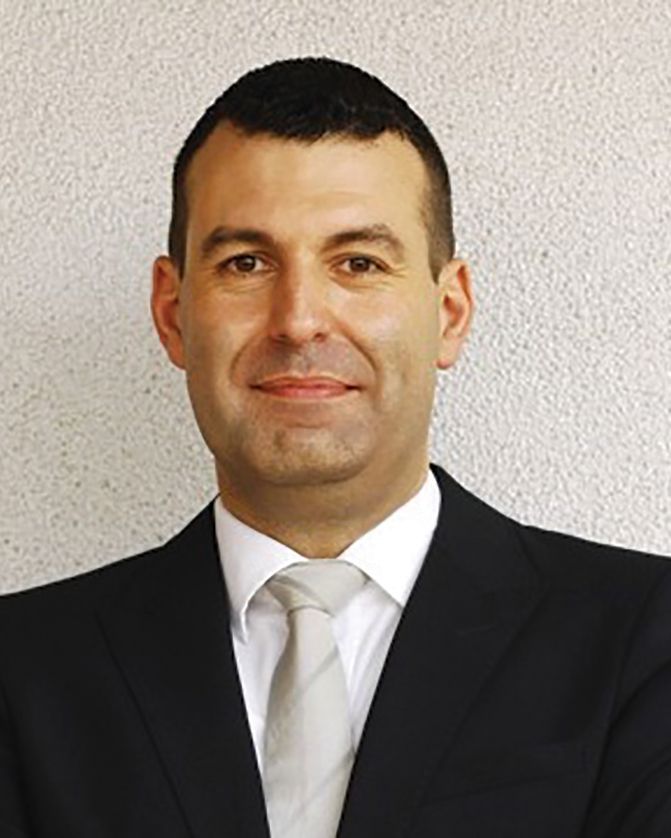 Filip van de Vyver (Jules Destrooper): The biscuits section barely exists within the confectionery category and has recently shown nice progression. The category has a universal appeal across all ages and cultures. At Jules Destrooper it is our ambition to become a leader in the premium biscuits category in travel retail.
Willi Meier (Niederegger): Due to the premium positioning of Niederegger marzipan and its availability in the top end of the retail market, we offer margins to the trade that allow us to place our key selling items not only in the domestic markets but also in duty free.
Gerry Murray (Traveller's Trove): The nutraceutical market worldwide is the same size as the confectionery market, however with one or two exceptions, nutraceuticals are completely absent from duty free and travel retail. Our Health-iX brand offers a real opportunity for retailers for 100% incremental sales while offering travellers a bespoke solution to their health and wellbeing concerns while travelling.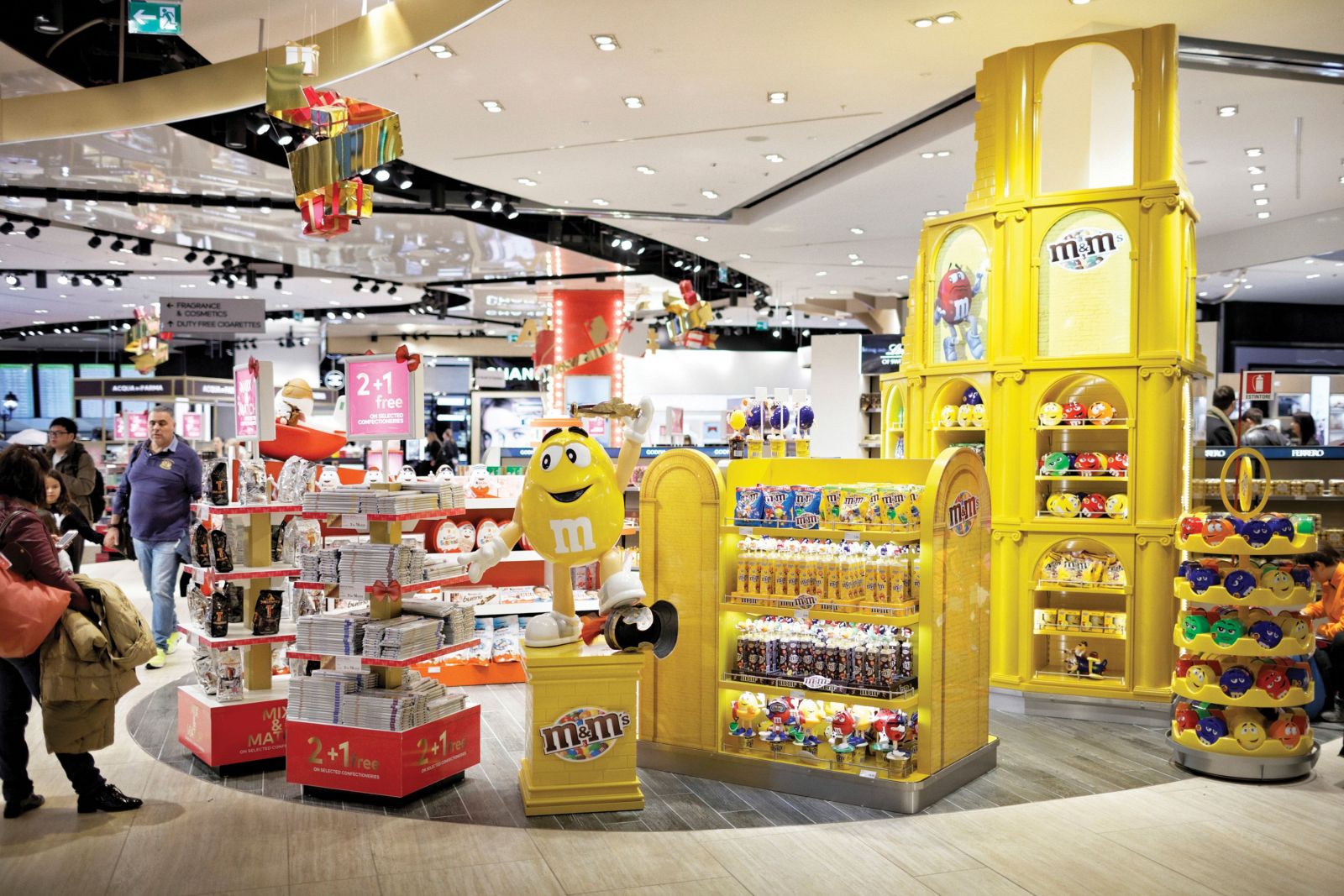 Adding character and a dash of colour at Rome Fiumicino.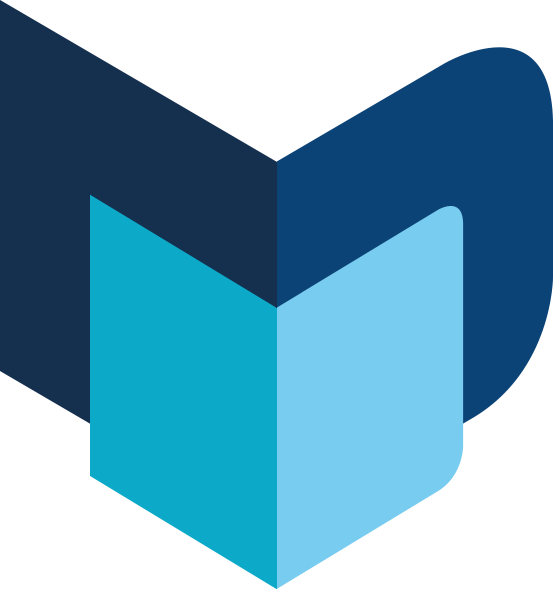 ---
The Moodie Davitt Report • The Online Magazine • Category Insight • September 2018