CASE STUDY
---
Zürich Airport maximises advertising visibility
New digital advertising options are regularly coming on stream at Zürich Airport as the Swiss airport operator seeks to engage its customers in eye-catching ways. Mark Lane discusses pixels, platforms and portfolio upgrades with the airport's Senior Sales Manager Advertising Marketing, Sharon Sessa.
Hugely impactful wrap-around advertising from Swiss watch brand Tissot in a dramatic overhead position.
An impressive array of new digital advertising investments and installations is garnering traveller interest at Zürich Airport, Switzerland's busiest travel hub.
The latest addition – installed earlier this year – is a single LED screen, dominantly and eye-catchingly positioned to engage passengers heading to Passport Control. "Thanks to this placement, and a long escalator, all our passengers are in virtual contact with the advertisement on this screen for 35 seconds while moving towards the Immigration Hall," says Senior Sales Manager Advertising Marketing Sharon Sessa.
This prominent ad placement followed hot on the heels of two new LED screens installed earlier in February at the heart of Check-in 1, the airport's dedicated zone for its home carrier Swiss International Airlines. The screens have a pixel pitch of 1.5mm.
A strikingly Swiss advertising campaign from Edelweiss Air.
"Framing either side of the flight information board – and using the same LED technology – the ads are seen by all passengers who enter and navigate in the area," says Sessa.
"The head-on positioning of the screens and the moving images attract the target audience in one of the most highly frequented locations in the airport. The loop is dedicated to a single client and sold either on a long-term contract or bookable (depending on availability) on a monthly basis."
Sessa is the key account manager for the contracting advertising partner at Zürich (Clear Channel Switzerland), responsible for securing sales. She expands on her responsibilities: "Product development – such as new advertising formats, portfolio upgrades – and liaising with our architects, project planners and the ICT team to ensure state-of-the-art highlights, to guarantee high quality for our premium hub airport.
"The exchange within our commercial team is essential," she adds. "We are frequently in contact with our retail partners and advertising clients."
The airport, Switzerland's largest international gateway, is owned and operated by Flughafen Zürich AG. In 2018 it handled over 31 million passengers and served 206 destinations, of which 141 were European and 65 intercontinental. More than 50% of all passengers flew with Swiss International Airlines, and the airport was used by 77 scheduled and chartered carriers.
"Below-the-line elements such as music or scent are likely to be integrated into certain positions of our inventory in the near future."
New LED digital screens at Check-in 1 frame either side of the flight information board, ensuring maximum exposure for brand messages.
Sessa explains that Zürich provides a range of advertising options, including promotional areas, online advertising formats and, increasingly, digital advertising spaces.
To supplement broad-based poster campaigns, it offers megaposters of up to 500sq m in size, which can be seen from over 22 million cars, buses and taxis which drive past the display area each year. In addition, the airport offers up to 500 advertising sites in a mix of analogue and digital positions.
The airport offers several branding zones in which a brand can be promoted exclusively, with no competing products allowed.
In terms of digital advertising, Zürich has introduced 'ad-e-motion', which allows brands the opportunity to broadcast a range of multimedia content in various forms such as stills, animated images, dynamic progression and video commercials. The message accompanies passengers along mobile walkways in the Arrivals and Departures corridors, increasing exposure time and assuring greater impact in an environment where nothing diverts the viewers' attention from the branding.
Location, location, location: Swiss watch manufacturer Carl F. Bucherer is among the regular digital advertisers at Zürich Airport.
Circling the terminal: This giant megaposter sends out powerful brand messages as drivers arrive at Zürich Airport.
Which does Sessa regard as the most successful ad campaigns at Zürich Airport?
"There are many creative and impactful examples I could mention. Credit Suisse, Carl F. Bucherer, Edelweiss Air and LGT are among the most creative examples of branding areas here, but I'll let the pictures speak for themselves.
"We are monitoring airport advertising platforms around the world," Sessa comments on the channel in general. "There are many very interesting markets. Indeed, we also have our secret favourites."
How does she see the future of airport advertising? "We are still seeing strong interest in exclusive branding areas, and of course digital platforms at strategic locations are in great demand.
"Generally, the trend at Zürich has always been quality instead of quantity, getting the right locations and integrating the appropriate technology. Below-the-line elements such as music or scent are likely to be integrated into certain positions of our inventory in the near future."
Line of sight: Passengers heading for passport control cannot miss this prime new advertising installation.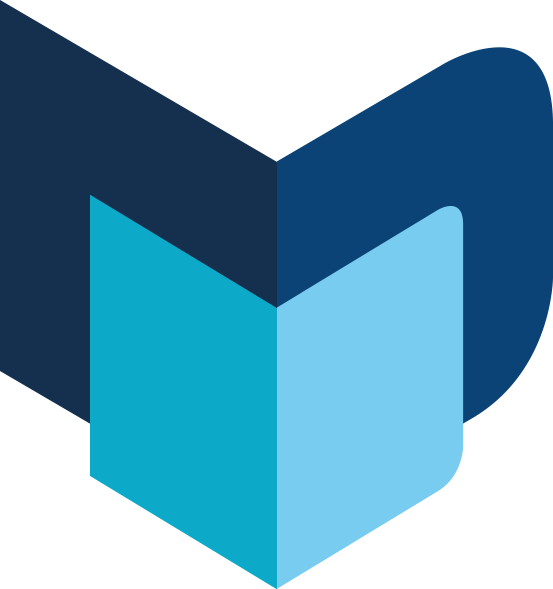 A Moodie Davitt Report publication | Sight Lines April 2019