OPINION
---
How to maximise airport advertising revenue
By Martin Salter, 2h Media Solutions
Most global airports are failing to maximise the revenue and customer experience benefits that advertising offers. From many years working in the aviation and media industry, I see that few airports invest enough time and resources to fully understand the significant potential that this rapidly-changing channel offers.
The approach is often to use consultants to assist in conducting tenders and developing strategies to manage and grow the advertising income streams. Many operators find dealing with media companies directly challenging. They can feel out of their depth in understanding the many complexities. This is understandable, but means that many are potentially missing out.
Technology is moving fast
Technology is the main contributor to this complexity. There are many competing digital technologies in this space and it can be hard to decipher what's really going on. For example, many media companies make claims such as, "We have just launched the first DOOH programmatic solution", when in reality they are simply offering 'time of day' scheduling.
This can be good, but it's not new and certainly does not offer the benefits of true programmatic media. That requires a DSP (Demand Side Platform) that segments the audience by obtaining real time data to deliver live content to current customer profiles in the airport environments.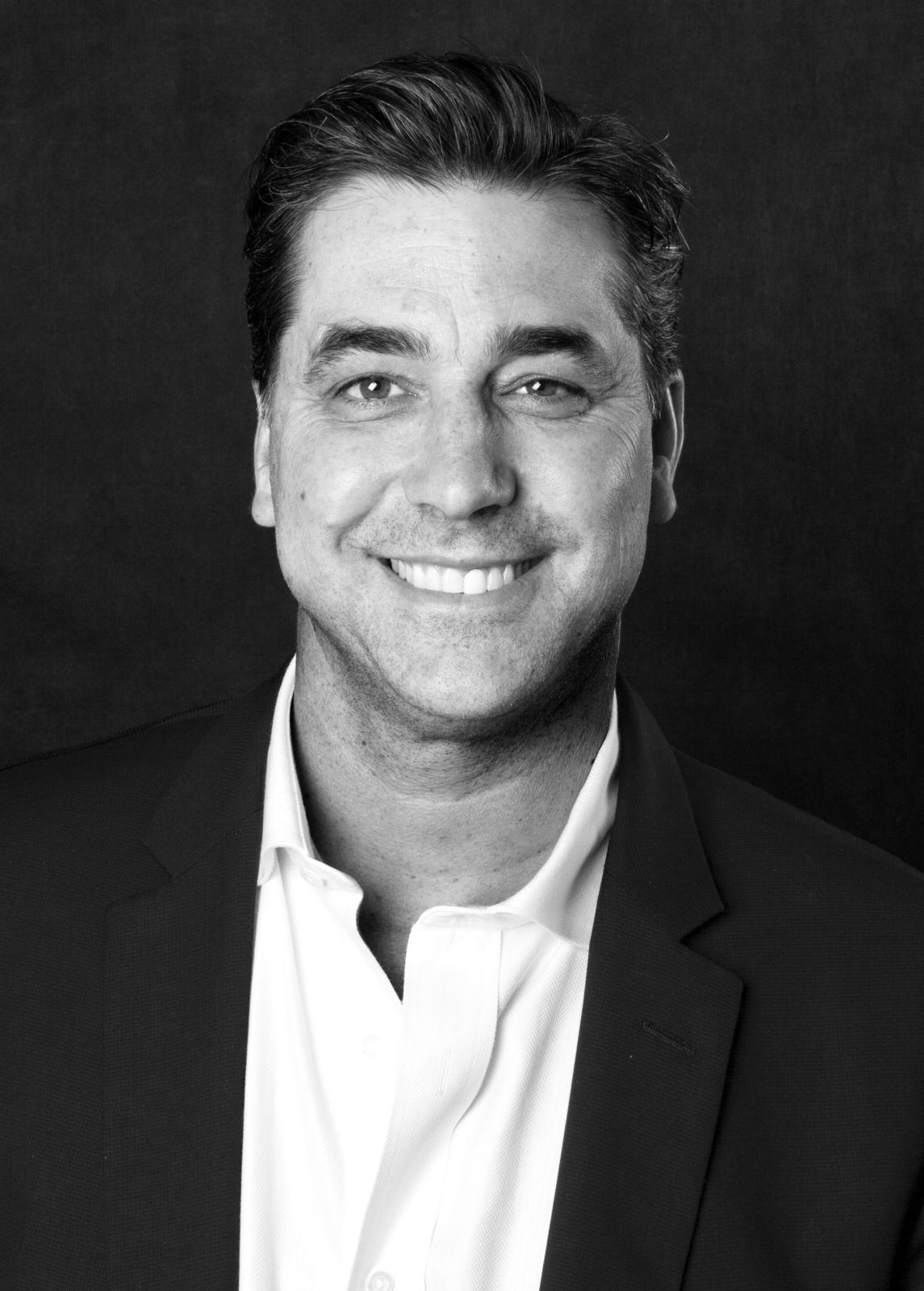 Martin Salter: "Advertising as a business unit has so much to offer airports."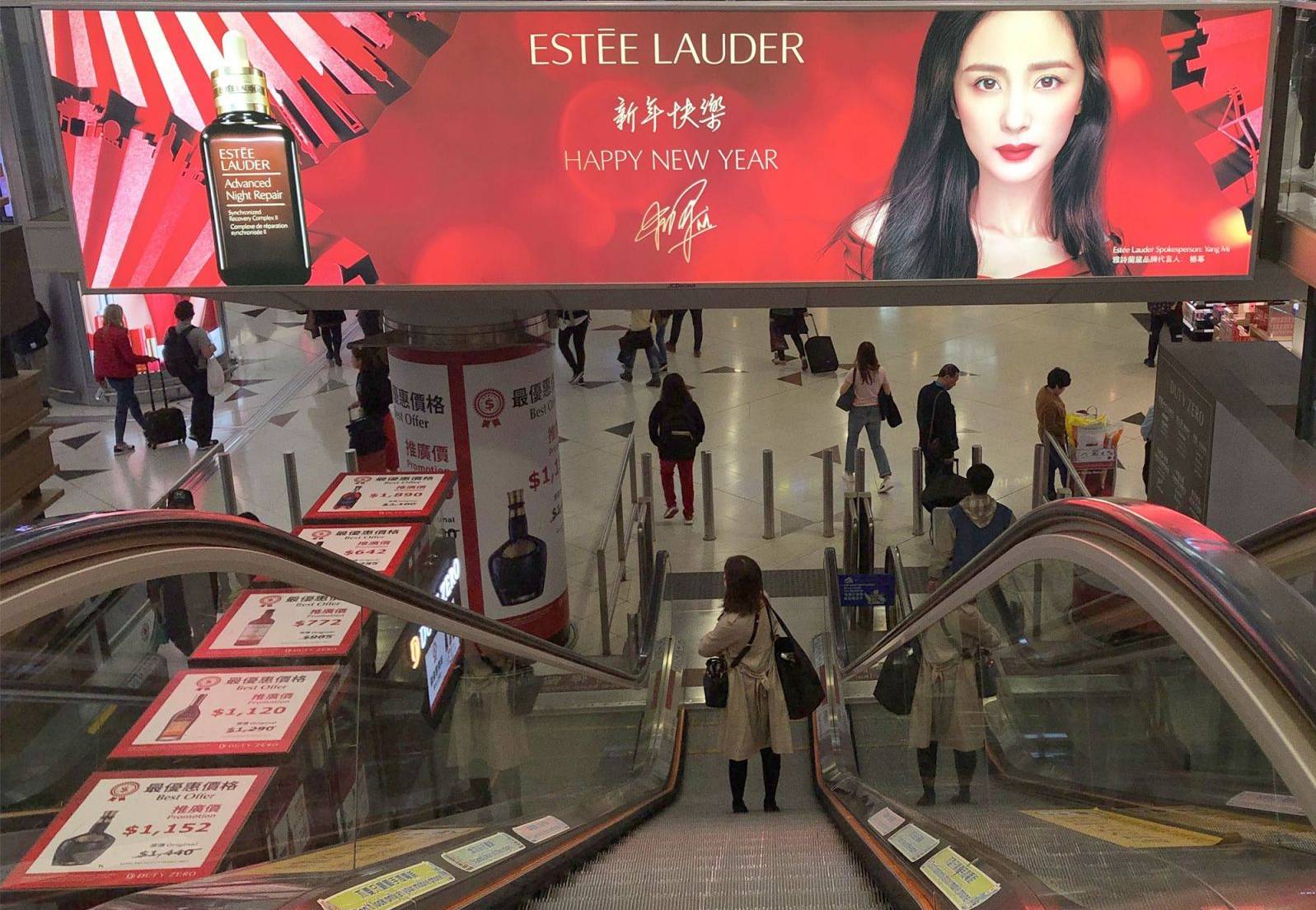 Prime visibility for Estée Lauder's Chinese New Year advertising at Hong Kong Airport, just metres from The Shilla Duty Free's 'Beauty&You' store.
It's easy then to see why many operators fail to make the most of their advertising potential. That's a mistake, because, looking past the conflicting claims of competing media providers, there have indeed been significant technological advances that create new and bigger income opportunities. Technology has been awesome for the Out Of Home (OOH) industry and particularly Digital Out of Home (DOOH). The integration of digital innovations is delivering much better revenue results for customers, brands, media and asset owners.
Advertising as a business unit has so much to offer airports. Moreover, if an asset strategy and commercial optimisation plan is implemented successfully it can deliver much more than revenue.
Invest in understanding the possibilities
Unless you are part of a major international airport such as LHR, JFK, Changi or Hong Kong, chances are you have only limited staff resources to invest in optimising advertising and associated revenue strategies. Advertising is specialised, so it is important to retain advice by specialists, not only people from media but from those who have worked in and for an airport.
So how do you benchmark yourself against these airports? How do you know if your concessionaire is making enough money and what else can you do to leverage advertising to improve the customer experience?
Measuring your performance is key
How do you benchmark yourself globally? In 2013 ACI conducted an Airport Economics Report. This looked at global advertising review of income per passenger. They found that advertising generates quite a low global average for Income per passenger (IPP). This is estimated at 30 cents IPP.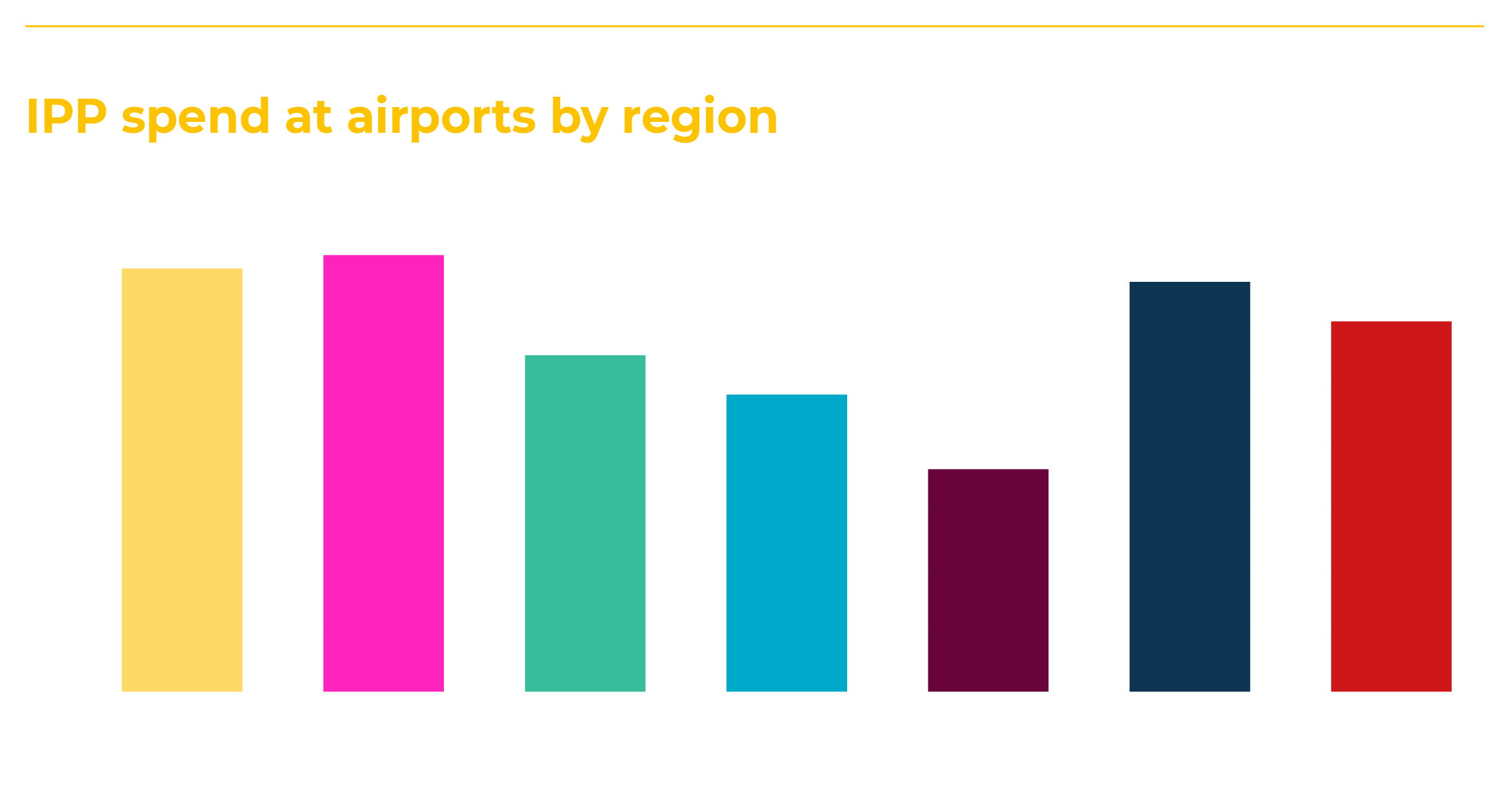 5 Keys to improving your advertising-based IPP
How you increase your performance against this benchmark figure will be determined largely by how well you implement against the five key asset performance success factors identified in the 2h Media solutions model: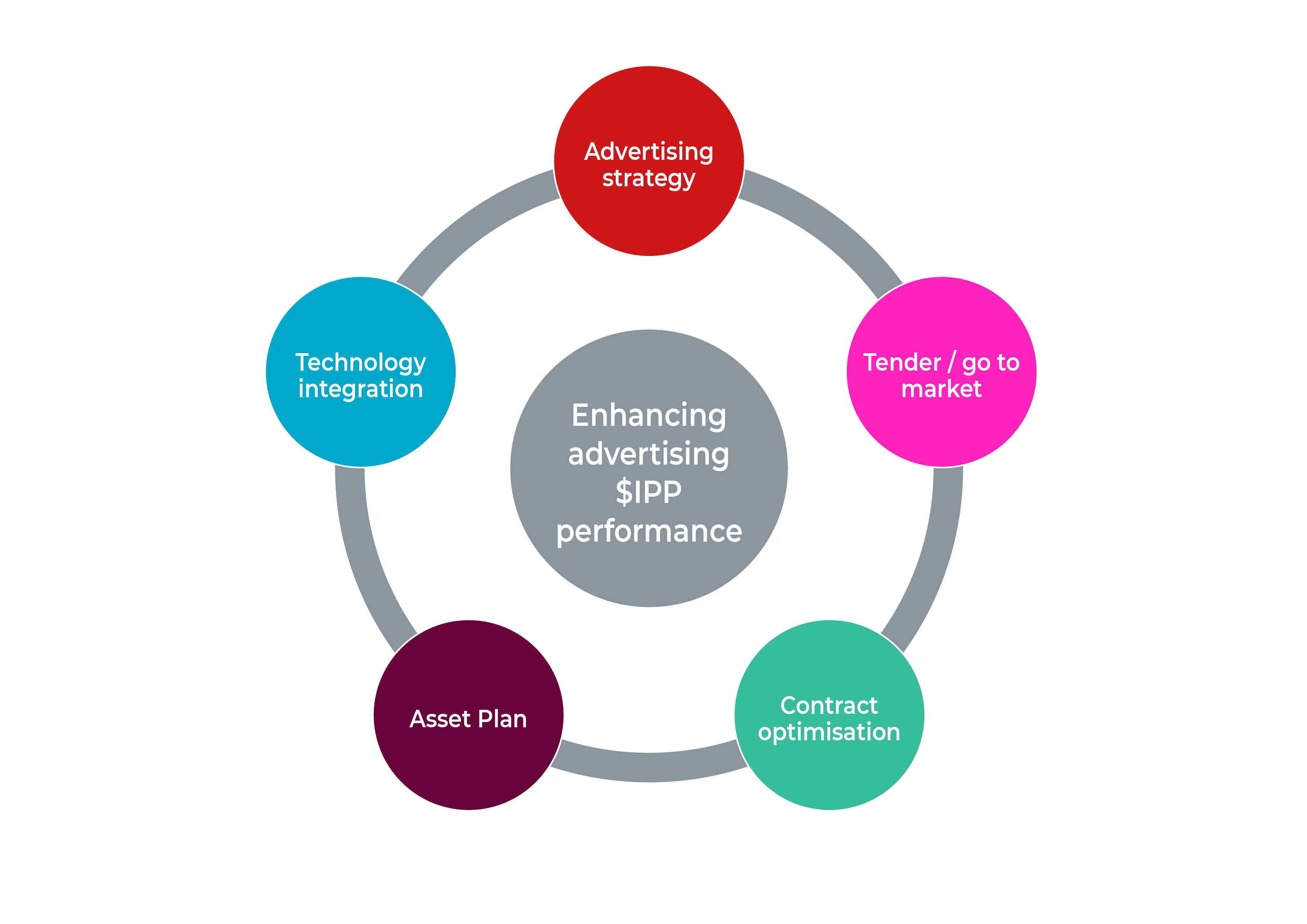 1) The advertising strategy
Are your advertising assets easy for clients to buy? Too many airports and suppliers think that 'if we build it, they will come'. This is often not the case. Ensure your portfolio has been Standardised, Digitised and Rationalised. Key questions to ask are 'Does this asset strategy improve operations and customer experience?' Is the design integrated into the environment? Is the solution clutter free? Does it target 100% of passengers?
2) Tendering and going to market
Your performance can be only as good as your last tender process. Was this process customised for your site? Or was the process managed like a one-size-fits-all scenario. Each location needs to find its unique selling point and to attract the key media partners. When I develop tenders, I ensure we find the one aspect to this site that will help SELL it to the media operators.
3) Contract optimisation
Many contracts and airports give away rights for media that are under-utilised. This is a mistake. While you think it may enhance the value you get for your asset, it will create issues in the long run. My advice is not to do precinct deals. It's strategically smart to manage contract timelines and commitments to be able to take advantage of evolving technologies and trends.
4) Asset plan
Invest in premium quality signage, not what is just acceptable at the time. This helps retain the relevance and quality of the product for the length of the contract (typically 5 years). If you are currently looking at upgrading signage then you should be looking at nothing greater than a LED sign of 4mm pitch quality.
5) Fully-integrated technology
Airports have many systems and software including FIDS, cameras, Bluetooth, Wi-Fi access points and security systems. ALL of these can be leveraged to support both advertising and non-advertising content. Delivering the right content to passengers in real time will increase revenues and support to operations. There are many ways to integrate these into media software such as SCALA.
Develop a premium proposition
Airports are a highly sought after locations. A 2009 study by APN Outdoor (Australia) noted that brands are perceived as more premium just by advertising at airports. Airports are unique in this regard. It's why so many global and high-end brands advertise in them. Ensuring the mechanisms you create to connect with your customers is of the same quality as the brands advertising on them is the key to maximising revenues.
Ensure every strategy considers these areas and aligns them to best practise. Advertising can provide solutions to benefit operations and communications. Every airport should be making informed decisions by meeting with industry experts particularly at key investment phases. Many airports miss out on maximising both operationally and in revenue by not giving advertising enough thought.
Implementing the 5 key areas above well will see your income per passenger increase and position your airport to make the most of the opportunities in this fast-changing environment.
About 2h Media Solutions
2h Media Solutions offers strategic insight into developing new media and provides commercial opportunities, evaluations and insights for clients. We offer professional assistance in business and commercial development activity for negotiations with international and domestic airports, rail, shopping centres, property developers, media businesses and technology. We assist government, property, airports and other infrastructure providers in developing clear commercial strategies to maximise the valuable revenue that retail, technology and digital media can provide.
For advice or questions regarding this article contact Martin Salter on +61419223414 or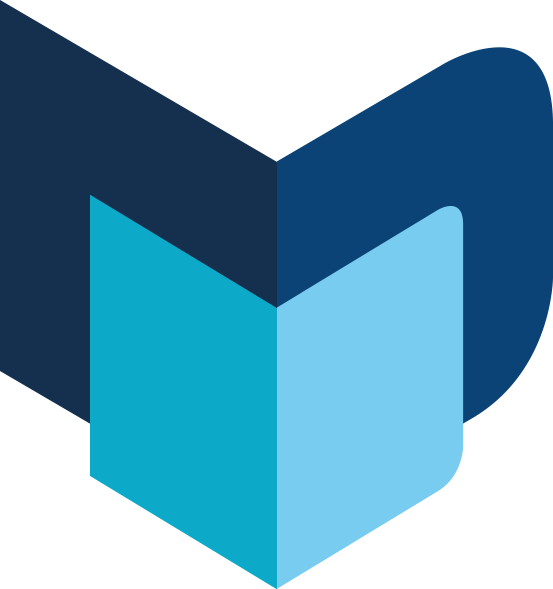 A Moodie Davitt Report publication | Sight Lines April 2019