PERSPECTIVE
---
From the Publisher, Martin Moodie
"This is the terminal, the light
Gives perfect vision, false and hard;
The metal glitters, deep and bright
Great planes are waiting in the yard
They are already in the night."
– From 'At The San Francisco Airport', Yvor Winters
As someone who loves airports and who is equally fascinated by the world of advertising, Sight Lines was an irresistible creation.
It often feels that my second home is Heathrow Airport (with Hong Kong International a close third). And when I'm not taking up residence there, I'm just as likely to be in my own form of Airbnb – flying around the world at 35,000 feet.
Nowhere do the worlds of aviation and advertising converge more than in airports, often to thrilling effect. For years I have admired The Estée Lauder Companies' giant advertising installation alongside the main escalator leading from the security level to the main shopping zone below at Heathrow Airport Terminal 5. I have ridden down that escalator hundreds of times, each time transfixed by the power and proximity of the giant image.
Just as I've taken countless photos of that installation, so have I of HSBC's brilliant airbridge campaign that is played out to such telling effect in numerous airports as passengers all over the world board or disembark their planes. That long-running campaign (it has been sustained for almost two decades) has almost taken a life form of its own, and a unique semantic quality.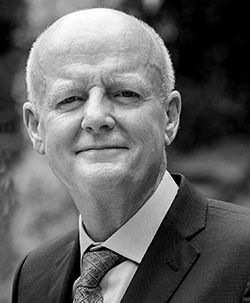 Martin Moodie: "Airport advertising is undergoing a thrilling renaissance. We're excited to be part of it."
The eyes have it in one of the airport world's great advertising executions at London Heathrow Airport Terminal 5 [Picture: The Estée Lauder Companies]
What started as 'The world's local bank' and which has now morphed into 'Together we thrive' is a kind of Esperanto of the advertising world, a universal language that speaks to a population constantly on the move. And that is exactly what airports represent, a fascinating, ever-changing crossroads of humanity. Multiple races, religions, cultures, ages and socio-economic profiles all brought together fleetingly under the great umbrella of air travel and taking up temporary residence within those great contemporary operational and commercial cathedrals, airports.
From a communications perspective, there can be no doubting the worth of that audience. But in a 21st century world dominated by social and digital media, one in which millions of consumers are looking down at their mobile devices rather than ahead (or up) at traditional advertising formats, a huge challenge exists in engaging with those consumers. Threat or opportunity?
Jean-Charles Decaux, subject of our inaugural cover story, has no doubts about the answer. "The airport environment is ideally suited to developing new brand concepts that optimise passengers' engagement," he says in part one (page 4) of a compelling two-part interview.
Whereas traditional static advertisements could not be adapted to the myriad demographic fluctuations in an airport day, digitalisation allows fantastic flexibility and freedom of communications. JCDecaux has developed VIOOH Content, a real-time content management system that allows advertising to be automatically scheduled according to specific live data feeds – such as destination, language, location, social media, news and weather. As Jean-Charles Decaux points out, this allows the relevant content and the right message to be delivered to the right audience at the right time.
One of the prevailing themes of travel retail 21st century-style is how brands are embracing digital media with fervour, resulting in spectacular campaigns with an offline to online reach that no-one could have dared dream of a decade ago. Airport advertising, from sponsoring Wi-Fi services to immersive digital installations has played an integral role in that transitional journey. We saw the result played out to thrilling effect in our recent Moodies Social & Digital Media Awards, where the 2019 entries represented a masterclass in contemporary communication (we will bring you some key case studies in our next issue).
Sight Lines will track the evolution of the airport advertising and communications world in words, pictures and video. We will champion the excellent, question the mediocre and probe the issues . We'll bring you case studies of big campaigns, opinion pieces and in-depth interviews. Airport advertising, considered by many to be vulnerable in the digital era, is in fact undergoing a thrilling renaissance. We're excited to be part of it.
"Airports represent, a fascinating, ever-changing crossroads of humanity. Multiple races, religions, cultures, ages and socio-economic profiles all brought together under the great umbrella of air travel and captured within those great contemporary commercial cathedrals, airports."
HSBC's Global Airport Programme has become a familiar part of the travel journey for many millions of travelling consumers.
"Nowhere was the airport's charm more concentrated than on the screens placed at intervals across the terminal which announced, in deliberately workmanlike fonts, the itineraries of aircraft about to take to the skies.

"These screens implied a feeling of infinite and immediate possibility: they suggested the ease with which we might impulsively approach a ticket desk and, within a few hours, embark for a country where the call to prayer rang out over shuttered whitewashed houses, where we understood nothing of the language and where no one knew our identities."
– Alain de Botton, A Week at the Airport: A Heathrow Diary
JCDecaux's brilliant immersive corridor creates an experiential zone before passengers enter the Aelia Duty Free store at Nice Côte d'Azur Airport.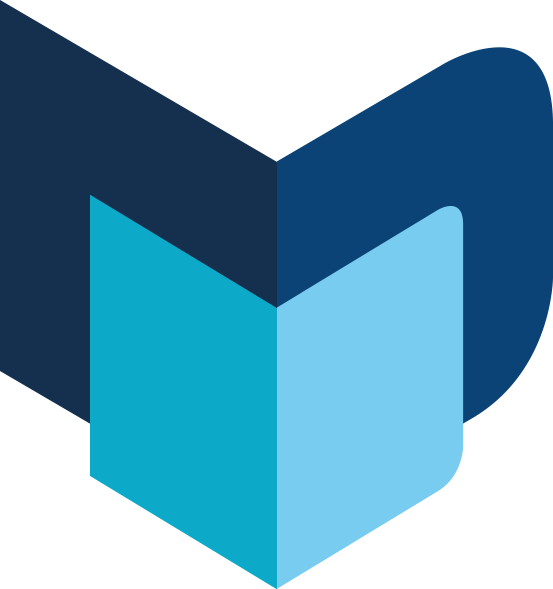 A Moodie Davitt Report publication | Sight Lines April 2019