A milestone moment for Oman
Muscat International Airport was officially inaugurated on Sunday (11 November), with The Moodie Davitt Report on location for this historic national event. In the pages ahead we report on the highlights of the retail offer led by Muscat Duty Free. Here we introduce the new facility, and speak to key figures – including Oman's Minister for Transport and Communication His Excellency Dr Ahmed Al Futaisi – about the significance of the Grand Opening, and how the airport fits into the wider aviation strategy.
Pride of a nation: A modern structure with Oman-inspired touches at Muscat International.
"In any country, opening a new airport is a great achievement, and our entire country is proud of this landmark. Airports are a strong enabler for any country. Our vision is to make aviation an enabler for tourism and travel. Our focus is not on Oman as a transit hub, although it plays that role, but to make Oman a destination."
That's how Oman's Minister for Transport and Communication His Excellency Dr Ahmed Al Futaisi describes the impact and importance of the new Muscat International Airport on the country.
, the facility was inaugurated to coincide with National Day this week, having soft opened on 20 March. The Grand Opening was a moving, poignant celebration of Oman's rich heritage and culture, and its emergence onto the global aviation stage under the leadership of Sultan Qaboos bin Said Al Said.
Capacity is an initial 20 million, rising to 56 million in later phases. The total floor area stretches to 580,000sq m, with retail and dining space of 12,000sq m, far in excess of the previous airport. The consumer experience is also very different, aided by technology to ease smooth passage for travellers, a stunning environment that encompasses Omani Sense of Place plus a range of high-class services from duty free to food & beverage to lounges.
H.E. Dr Al Futaisi notes that Oman had long stood in the shadows of its neighbours in aviation terms, but that this is changing with the new airport and the rise of Oman Air as a regional player.
He told assembled media (including The Moodie Davitt Report, the sole travel retail representative) at a dinner last week: "There are many achievements that we are proud of but that the world does not know about yet. We are proud of our infrastructure, our world-class roads, ports and airports. We produce things in a modern way, but we do everything with an Omani touch. This country has a story to tell, something different and special."
Speaking to The Moodie Davitt Report, he highlights the country's updated aviation strategy, which is closely aligned with the drive to attract tourism.
"Having aviation as an enabler for tourism and travel means we don't focus on Oman solely as a transit hub. That exists of course but our focus is to make Oman a destination. To succeed we have benchmarked against Iceland for example and want to produce something similar. It needs collaboration between aviation and tourism with smooth visa processes and improved tourism infrastructure. It is not just about airline and airport but the wider picture."
"A different ball game": Oman Airports CEO Sheikh Aimen Al Hosni hails the new environment; video courtesy of Marshall Arts International
He adds: "The tourism strategy is built on premium tourism, not mass tourism. Quality and service must be central."
Underpinning the strategy is the restructuring of state-owned aviation companies into one entity, Oman Aviation Group (OAG). Established in February 2018, OAG is a joint-stock company wholly owned by the Sultanate of Oman's government. The holding company includes Oman Air, Oman Airport Management Company, Oman Aviation Services, Muscat Airport City and other related companies, but it goes further, says the Minister.
OAG will manage government investments in infrastructure and services across the aviation sector, and partner with businesses around the country to develop the Sultanate's tourism and transport industries.
The government describes OAG as the "muscle" behind the Sultanate's 25-year National Tourism Strategy, which aims to increase the number of international visitors to Oman to 11.7 million by 2040 (from just over 3 million last year).
The airline view
The role of Oman Air in delivering the passenger base for tourism (and travel retail) is vital. Speaking to The Moodie Davitt Report, Oman Air CEO Abdul Aziz Saud Al Raisi says: "We invest today for Oman tomorrow. The returns will come down the line but they must be made now. As an airline, we have been around for more than 20 years and the only thing we lacked until now was a proper airport. Now this beautiful airport helps create a seamless journey and a very nice experience.
"Our growth plan at Oman is different to that in neighbouring countries. We are promoting Oman as a destination. Today about 30% of traffic is point to point to and from Muscat and the rest is hub traffic. We would like to have 40% point to point at least. We have about 40 new aircraft on order. Our aim by 2023 is to have 65 aircraft.
"We are expanding but gradually and steadily. In 2018 we opened four more stations and we'll open five in 2019, with more frequencies to Europe and the Gulf. We will focus more on Africa too, with the aim of connecting Africa with Asia, with traffic between these regions a big opportunity."
He highlights the quality of the aircraft, noting that Oman Air has one of the newest fleets in the region.
"We want to match what you see at the airport with what you experience in the sky. The airline business is a challenging business and next year will be tougher with fuel prices going up. But we managed to grow revenues by +22% this year, for the first time in nine years, and that came along with a cost reduction of -6%.
"So our figures are strong and we aim to maintain that momentum. From January to September we carried 7.2 million passengers, and we hope to hit around 9.5 million by the end of 2018. The aim in 2019 is to carry 10.7 million. So the growth is coming."
Oman Aviation Services CEO and Muscat Duty Free Chairman Dr. Khalfan Said Al Shueili on the highlights of the new-look retail offer. (Video courtesy of Marshall Arts International)
The key role of commercial
The airport opening and airline expansion (the latter aided too by the growth of low-cost carrier SalamAir) should fuel further commercial growth, says Oman Airports Chief Commercial Officer Samer Ahmed Al Nahbani. "The non-aeronautical strategy was built around premiumising the offer and mirrors the fact that this new building is best-in-class. There is no comparison with the old airport, in size or quality. We are working hard to grow the ratio of non-aeronautical revenues and we'll do that with help from our duty free and F&B partners."
He says the consumer reaction to date has been positive. "Our ASQ scores have improved dramatically since we opened. This means consumers are more satisfied with this new terminal and the offer within."
On balancing the offer to cater to both ex-pat workers from the Indian sub-continent and premium travellers, he says: "We must focus on every category of traveller. We have a certain profile and we need to meet demand across all categories. In retail, Muscat Duty Free ensures that all profiles of passenger are addressed. With Oman Air opening a new destination to Moscow for example, duty free and other partners are trying to develop items to suit travellers on these routes."
He says that there is more room for brands at the luxury end, something which was missing from the previous airport.
"We attended Cannes recently and met with many brands. We are working with them to develop certain offers and tailor their offers to certain profiles. We certainly want more brands at a high level."
Other notable elements in the commercial offer are new stores and concepts from BTA Catering (F&B); WHSmith (news & books); a high-class lounge offer (from Oman Air and TAV Operation Services' Prime Class brand); spa brand BeRelax; and an Aerotel hotel from Plaza Premium.
Sheikh Samer says that food & beverage through BTA offers welcome diversity. "BTA's design and execution is outstanding. Our main objective was to have premium class at the airport. It's an extravagant place, and we needed services to reflect that. When we held the RFP all of the international players stood out in their responses, but BTA's technical bid was superb in design and ideas. They really captured our imagination.
"In the RFP we gave over 60% to the technical rather than the financial side as we wanted to draw premium offers that suited the beauty of the terminal."
Beyond the core BTA offer he hails the addition of some small- and medium-sized Omani enterprises offering dining services at the airport.
"We have unique offers, developed by young, local entrepreneurs. We dedicated some areas in retail and F&B to SMEs to join us at the new airport. It's part of our CSR responsibility. There you find many Omani flavours, a balance between the international and the local mix."
In retail, he acknowledges that the weight restrictions imposed by airlines in the region have affected purchases of bulky items, hitting food & confectionery in particular. But, he says: "We are in constant talks with the airlines. Some are responding positively but we know it has been an issue. We are tackling it. I feel confident that the airlines will reciprocate."
Broadly, he says, the picture for non-aeronautical is positive. "Revenue overall has climbed by +25% compared to the previous facility. With the expansion of Oman Air and SalamAir and a fresh influx of passengers – which are rising by double-digits currently – our business partners will see great returns."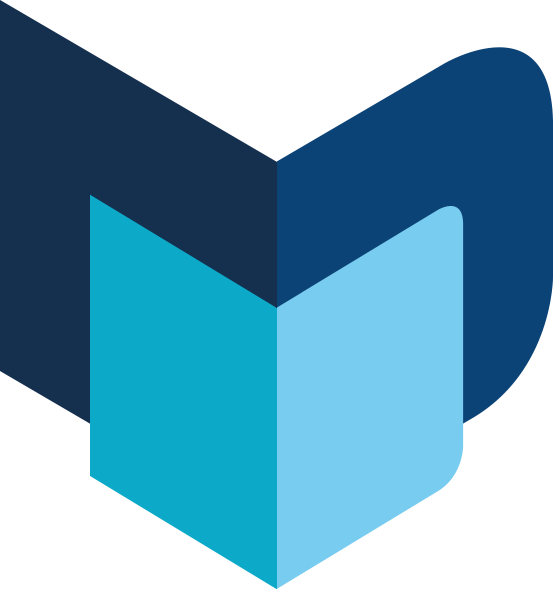 ---
The Moodie Davitt Report • The Online Magazine • MEADFA 2018