Global leader,
regional power
We assess the performance and progress of Dufry Group's operations in the Middle East and Africa, where the company is pressing ahead with new store openings and expansion. By Dermot Davitt.
In its recent nine-month results, Dufry Group saluted the progress it has made recently in the Middle East. Most businesses in the region (including Jordan and Kuwait) posted double-digit sales growth in the period – a healthy performance at a time when other regions came under pressure – while Sharjah was also noted for its "positive" showing.
Elaborating on recent performance both in the Middle East and Africa, a Dufry spokesperson says: "In the Middle East the trading climate is good and we are seeing a solid performance compared to last year.
"Africa has huge potential for the travel retail industry. New terminals are being built in many countries and these new terminals represent an important step forward in terms of infrastructure. This, combined with economic growth, the demographic boom, urbanisation and the emergence of the middle class, is very positive for the increasing number of passengers travelling around Africa."
Although the company is upbeat about the broader picture, it acknowledges that Africa in particular faces big challenges.
"In Africa the biggest of these is still the number of passengers," says the spokesperson. "With the exception of the main hubs, the volume of passengers is quite low as connectivity across Africa is still not very developed. Airports also tend to have several operators selling the same things in virtually the same space.
"Moving forward we are experiencing a change. New terminals will increase airport capacity and are being designed to feature only one main duty free operator, usually with a walkthrough concept. This will deliver a better infrastructure and experience for customers and, in turn, will generate better returns for the airport authorities."
In the Middle East, the challenges are different but they also have the potential to hold back growth.
"In the Middle East, these include the increase in low-cost carriers that have become a significant part of our business. We are monitoring customer spending patterns closely and adapting our product mix as necessary to cater for all customer profiles and budgets. We have also experienced some competition for sales on tobacco as a result of the excise tax and VAT in the UAE and Saudi Arabia, which was introduced earlier this year. Devaluation of the Sri Lankan and Indian currencies versus the US Dollar has also had some impact on sales.
"In both Middle East and Africa we also have some unstable political situations. As our business is related to the capability of people travelling, we depend on having stable and resilient conditions with respect to currencies, travel regulations and safety in any country in which we operate."
Against that background, the world's biggest travel retailer is underlining its faith in these regions with store investment.
In Africa, a programme is already underway to renovate all of its shops, part of a strategy to improve the shopping experience across its network.
This began with a walkthrough store in Abidjan (Ivory Coast), which was completed at the end of 2016. Dufry opened a major store across 1,000sq m at the new terminal in Marrakech (Morocco) last year, with the new Terminal 1 set to be unveiled in Casablanca soon.
The spokesperson says: "Also last year we opened two new operations – one in Cairo (Egypt) and the other in the new terminal in Nairobi (Kenya), where we now have a walkthrough shop. For the rest of the locations we have an intensive investment programme in place for 2019."
In the Middle East, the retailer plans to extend its New Generation store network at Amman Queen Alia International Airport by the end of 2018. This will include both a 600sq m store in arrivals and a 2,520sq m outlet in departures. These will set a new standard for its regional operations, says the company.
"The latest digital technology will be in place to deliver a highly personalised shopping experience to the passengers who visit our stores," says the spokesperson.
"Within the new departures store we will incorporate a strong Sense of Place. There will be a dedicated Oud section for example and prominence will be given to local foods and wines and to Dead Sea products, which are very popular with customers."
As reported, Dufry extended its footprint at Kuwait International Airport in October with a 470sq m store in the new Jazeera Terminal (T5), in partnership with That-Al-Salasil. The terminal handles flights from Kuwaiti low-cost carrier Jazeera Airways, and has capacity for 2.5 million passengers a year. The store offers over 3,000 items from key categories including food, beauty, travel accessories and jewellery.
That builds on the Dufry-That Al Salasil presence in Kuwait over the past 12 years. The shop "has taken the shopping experience to the next level for passengers using this new terminal," says Dufry.
Other developments in the region include the opening last April of a Hudson News store at Sharjah International, building on the recent expansion of the duty free business. The 170sq m shop provides convenience items including books, magazines, snacks and souvenirs.
On a related note (India falls within the regional management remit), at Kempegowda International Airport in Bangalore, Dufry is extending its arrivals shop by 50sq m with the addition of a World of Whiskies section. It will also add premium chocolates in arrivals to broaden the variety.
With these developments, and especially at the New Generation stores, Dufry reinforces the role and importance of digitalisation and Sense of Place.
The company spokesperson says: "Digital is a very important strategic initiative for Dufry. Our goal is to identify ways to improve our customers' experience at every stage of their journey. This is encapsulated in what we call 'e-motion'. It is a set of tools, activities, processes and technologies aimed at enhancing our touch points and interactions with airport passengers, store visitors and customers and our store teams."
Innovation around digital will apply just as much to Africa, even though few locations have the same level of connectivity or smartphone penetration as other continents. "All countries in Africa will be part of our digital journey and we are fully committed to this," the company insists.
"Customers can already use the RED loyalty card in all our shops across Africa. Reserve and Collect is also available in major airports and it will be rolled out to all the other airports during Q1 2019.
"Sense of Place is also key. Taking our Casablanca store as an example, this has been achieved through the design details within the store, alongside a balanced mix offering a combination of local and international brands. This approach has also been incorporated in our Middle Eastern stores, notably in Jordan."
One thing is clear: the global market leader is intent on strengthening its hand in emerging markets, with Middle East and Africa playing an important role. Recent and planned investments will help underpin Dufry's plans to grow its footprint and consolidate its presence in these sometimes challenging, but always exciting travel retail regions.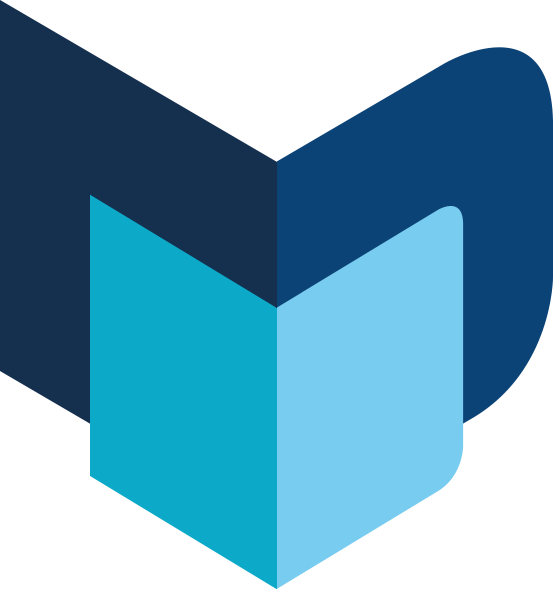 ---
The Moodie Davitt Report • The Online Magazine • MEADFA 2018