Summer showcase
Travel retail's hottest campaigns
From extraordinary levels of social media engagement to compellingly immersive experiences, brands and retailers are finding new, exciting ways to snare the attention of today's travellers. This summer's brightest activations have been louder, more innovative and more exciting than ever before.


Jason Holland

reports.
Summer is a peak period for passenger traffic at many airports, making it a key time to launch an activation, promotion or pop-up store. The northern hemisphere summer of 2018 surely ranks as the most vibrant yet in terms of the ambition and investment that has underpinned some of the highest-profile campaigns in travel retail history.
Retailers, brands and airports have partnered for an array of spectacular events and installations at travel retail locations this summer. Some clear themes have emerged, including personalisation, interactivity, immersion, novelty and enlisting influencers to generate social media interest. In today's digital world, few campaigns stop in-store. A vast audience awaits beyond and travel retail companies are proving increasingly adept at reaching them. Here are some of the great campaigns of the unforgettable summer of 2018.
Making the right (social media) impression
Described as travel retail's 'party of the year', Lotte Duty Free and Yves Saint Laurent Beauté aimed to wow customers and generate extensive social media coverage during their blockbuster 'YSL Beauty Hotel' event in early August. The customer invitation experience, which was held in the retailer's new VIP-only Star Lounge at its Myeong-dong, Seoul store, did just that.
An incredible 220 million social media impressions were achieved, with 2,366 "stylish and experience-hungry" VIPs, influencers and celebrities on the guest list. Some 24 Chinese Key Opinion Leaders (KOLs) attended, helping to generate a social media frenzy, mainly from live-streaming.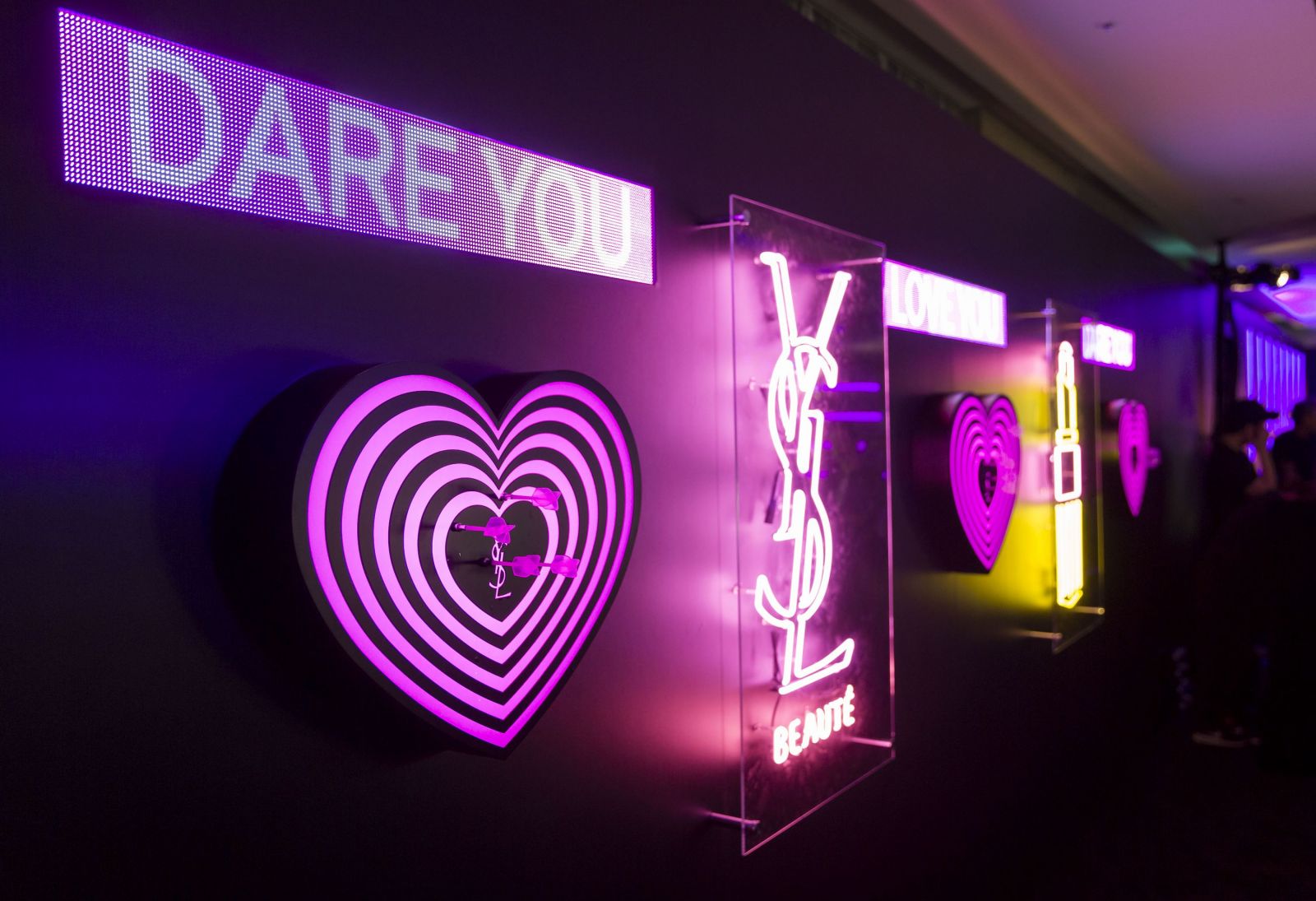 The event featured an array of hotel-themed experiential areas for guests to explore during their 'stay'. Attendees were able to make music videos, use virtual reality technology and play arcade games.
The event also made use of innovative NFC (near-field communication) technology, with each customer given a 'check-in wristband' affording access to all event-related collateral, such as the products being displayed, photos, videos and game scores.
Completing the party atmosphere, K-pop group 2PM took part in an interview and Q&A session with the audience while hugely popular Korean singer and TV host Hwang Qi Yeol performed.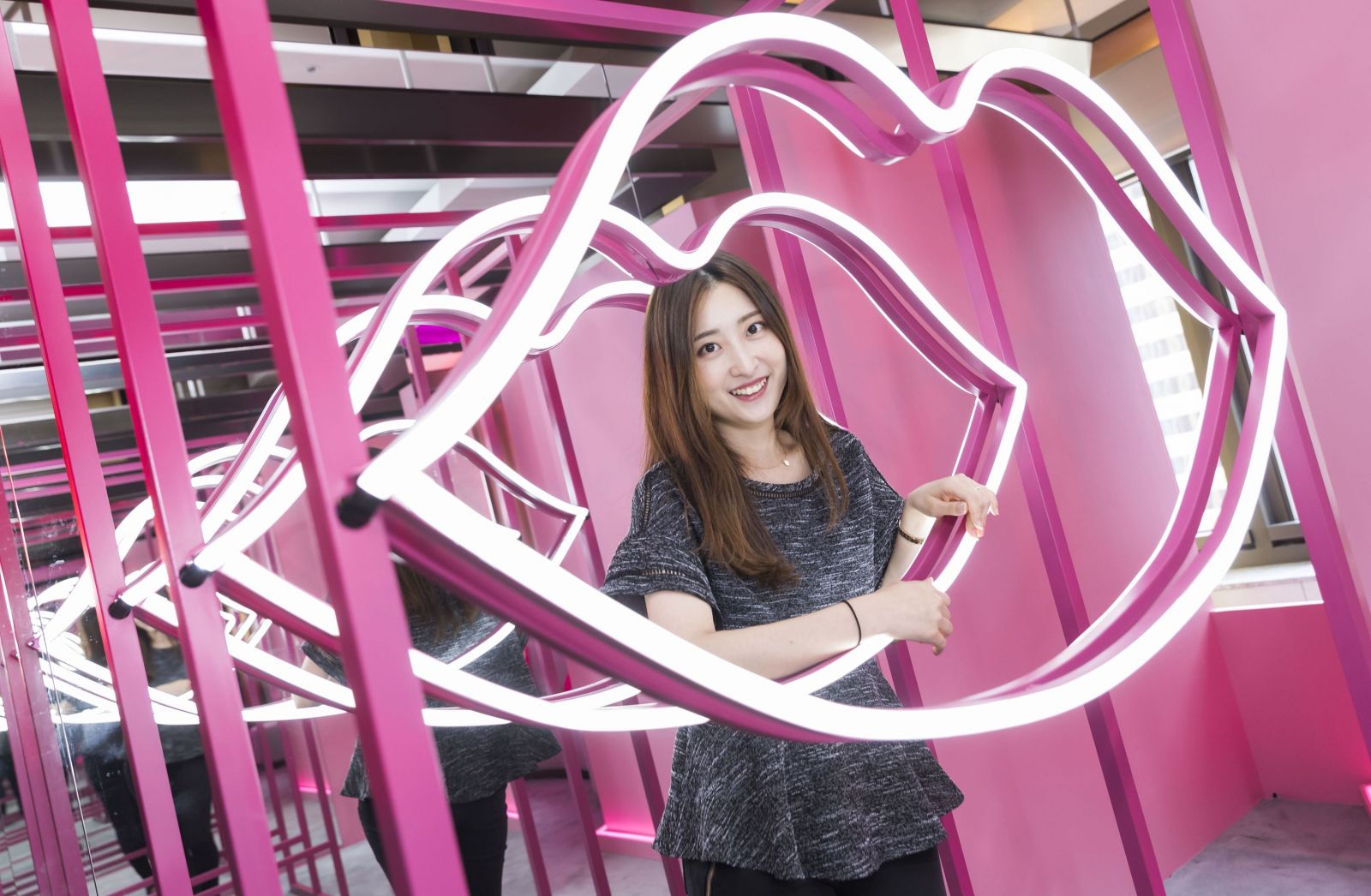 Lip Room: The brand celebrated its cult favorite – its lip line, with a pink retro hotel room, filled with lip-shaped decorations, arcade games, and even guitar-hero.
Lotte Duty Free Vice President of Merchandising Division SK Lee said the event was the first of its kind in Asia. "We have brought together some of the most creative minds in the industry to surprise our VIP customers with a one-of-a-kind event that had been in development for many months.
"YSL Beauty Hotel is an audacious, disruptive and over-the-top experience for our VIPs, celebrities, and KOLs in the beauty industry."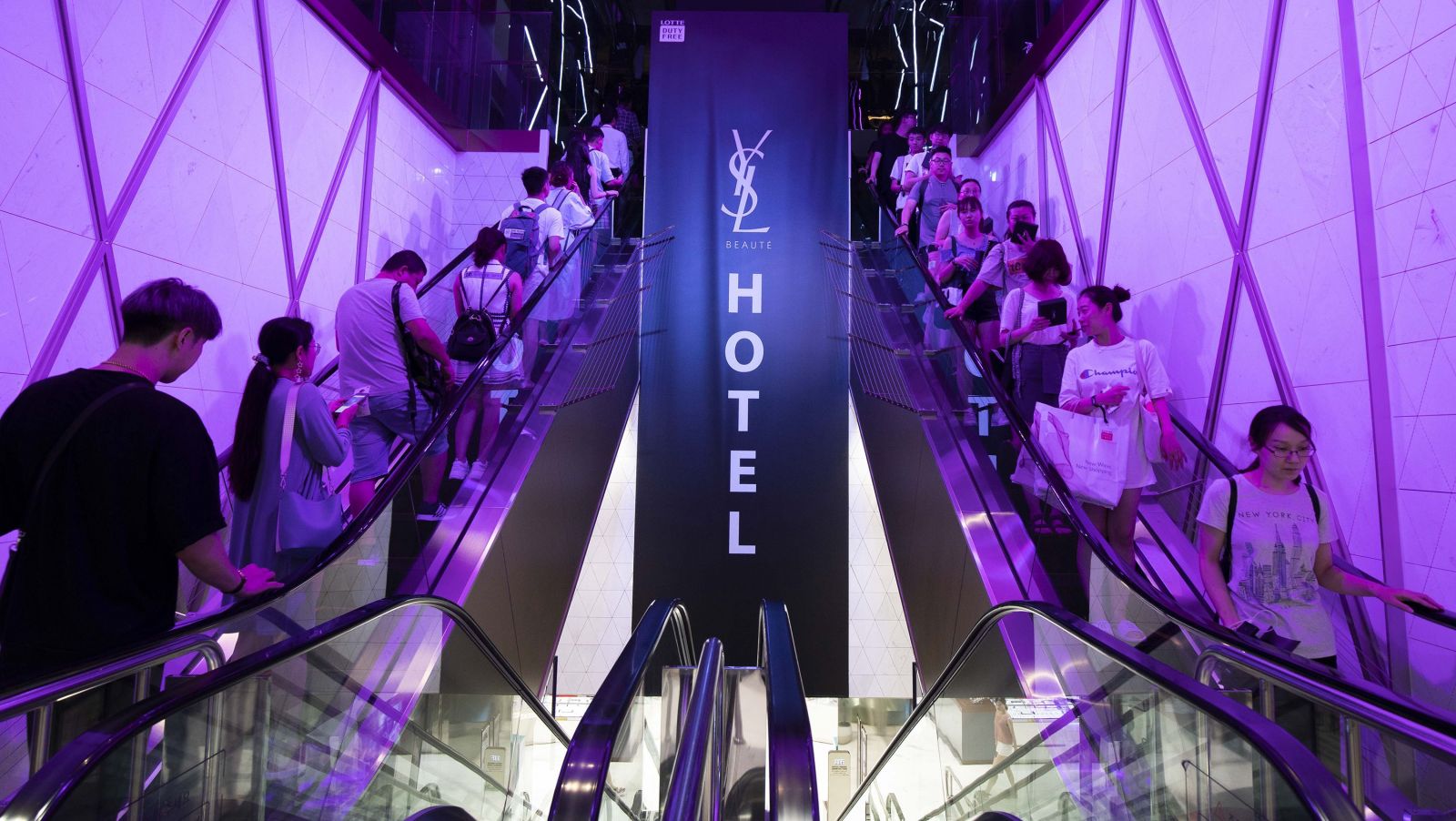 Lotte and YSL invited 2,366 VIPs, influencers and celebrities, including 24 Chinese KOLs, to attend.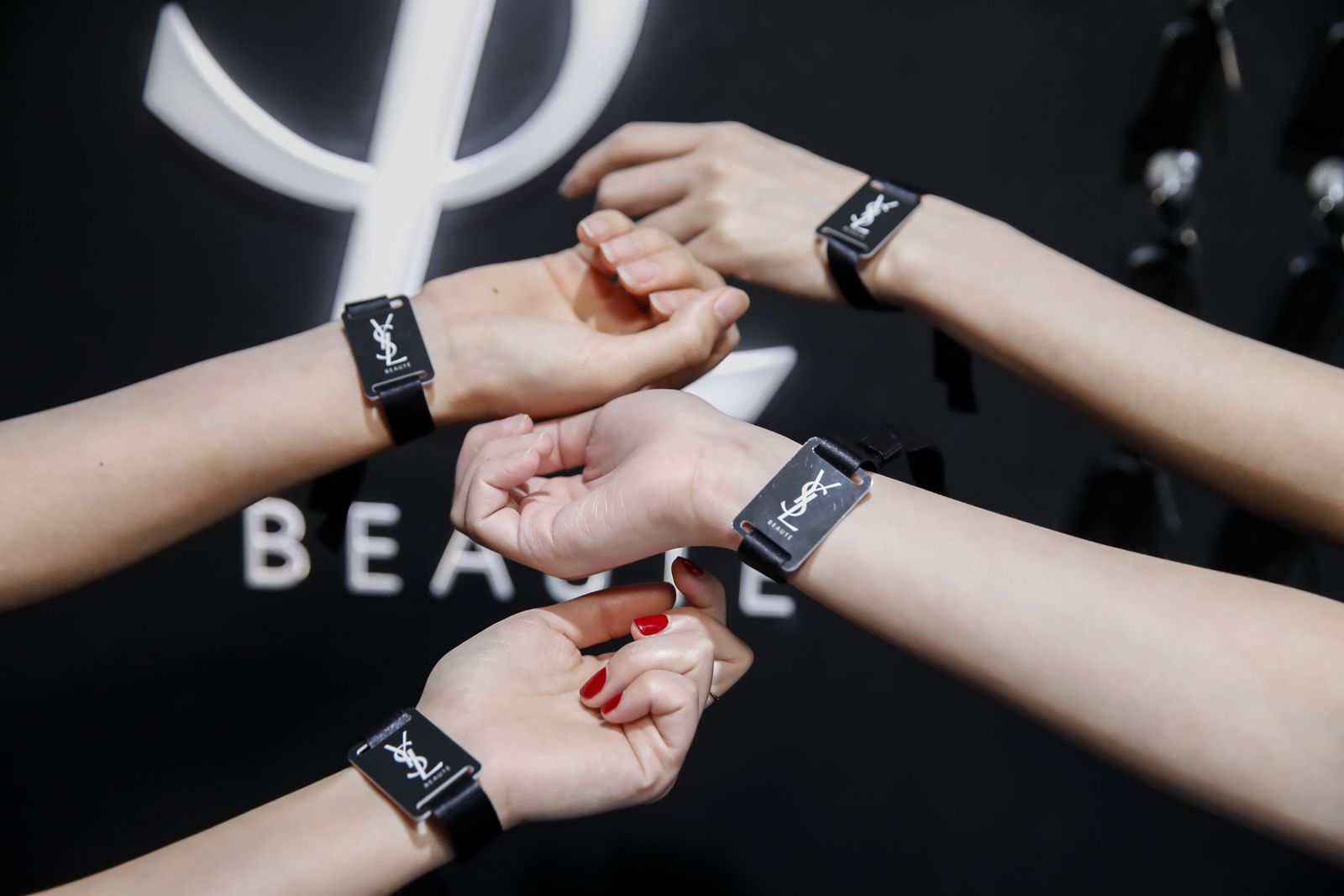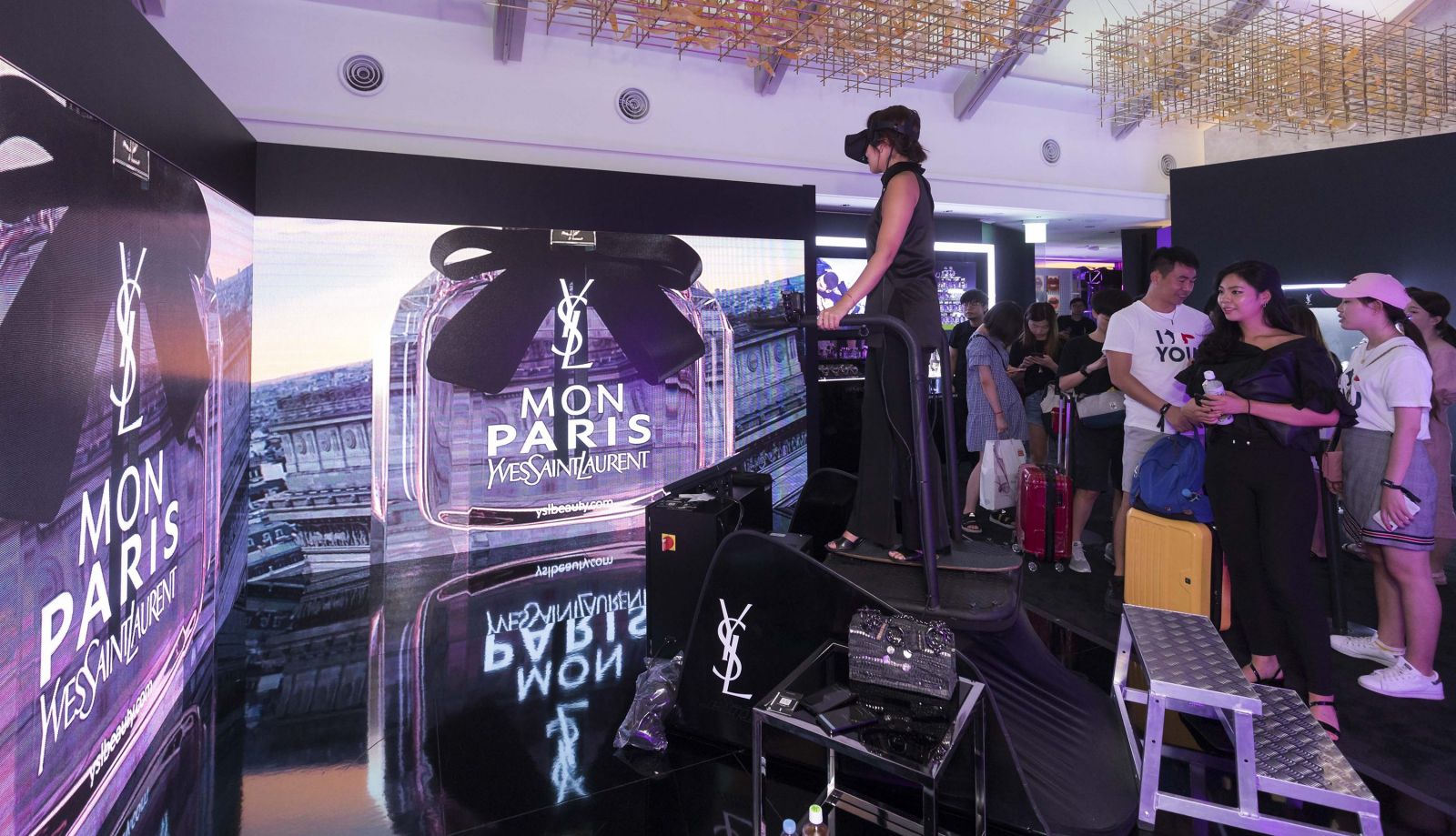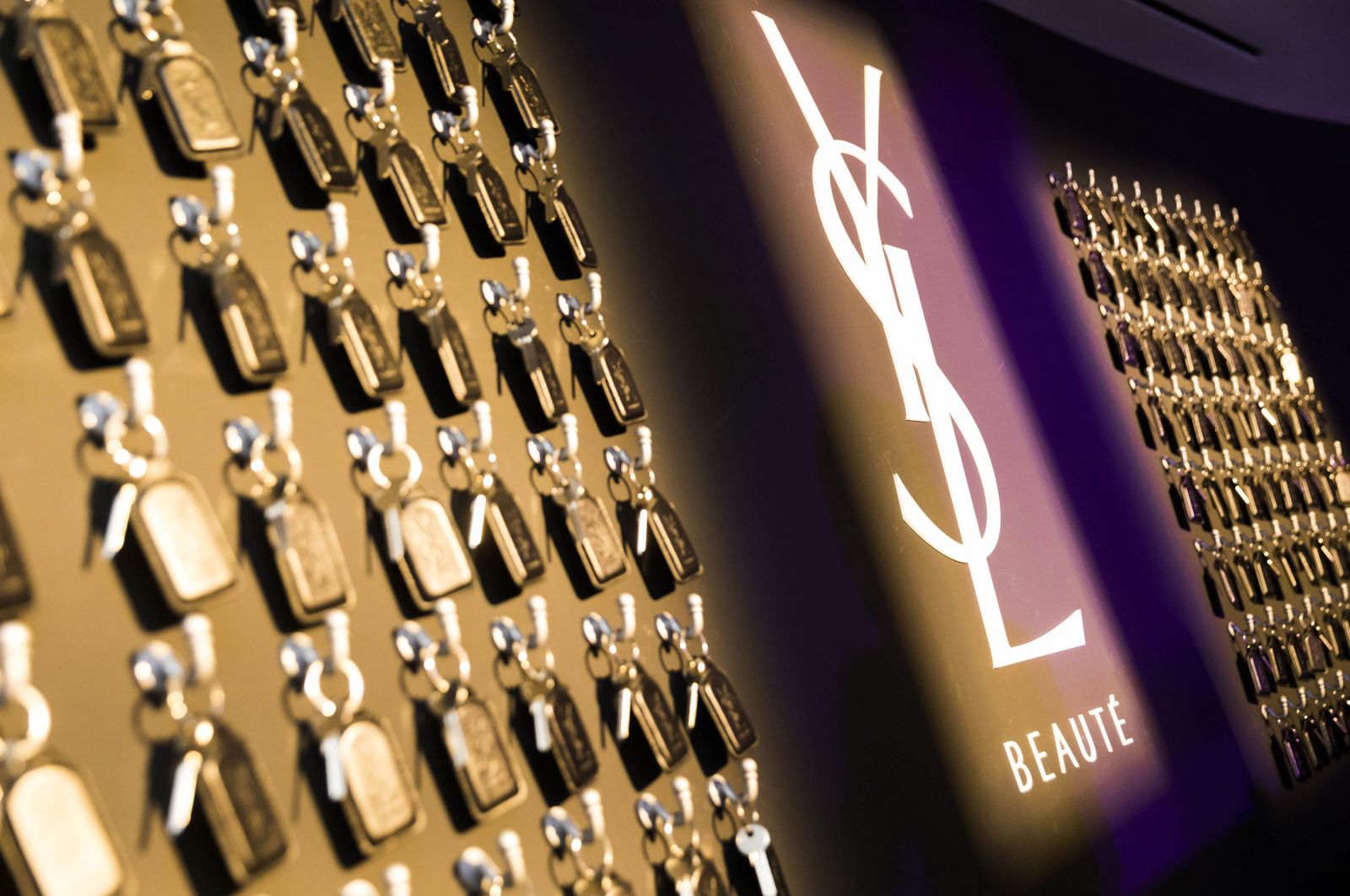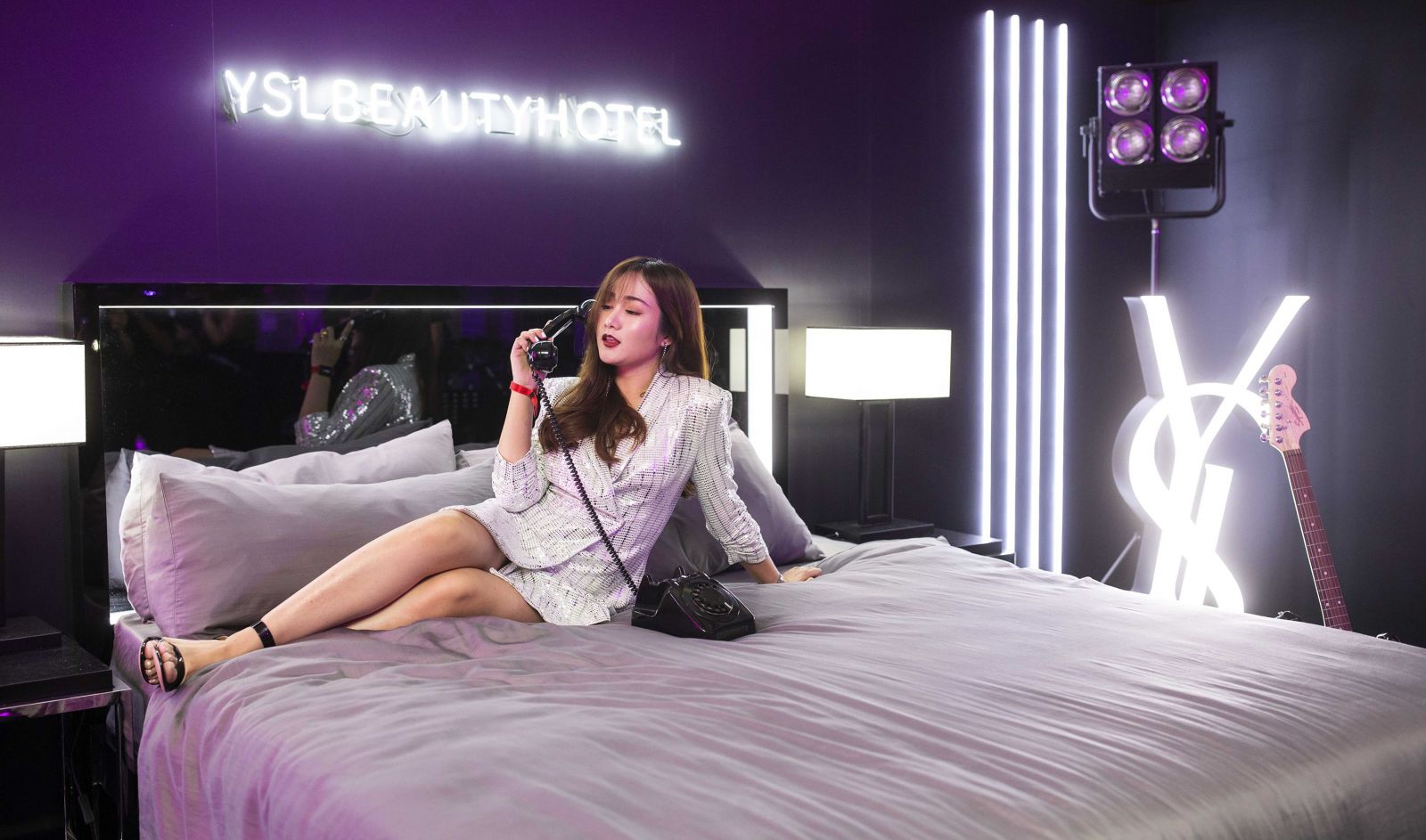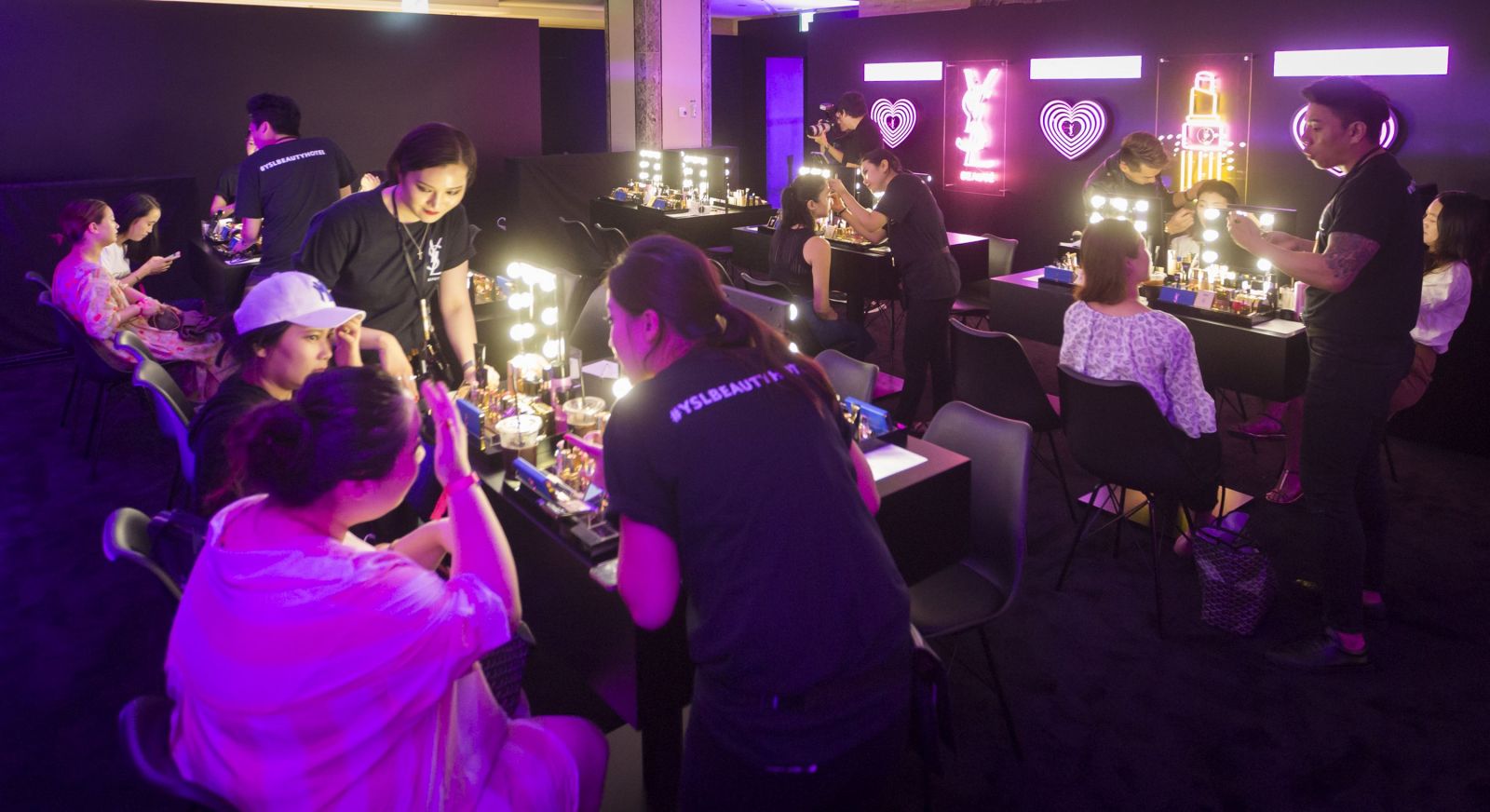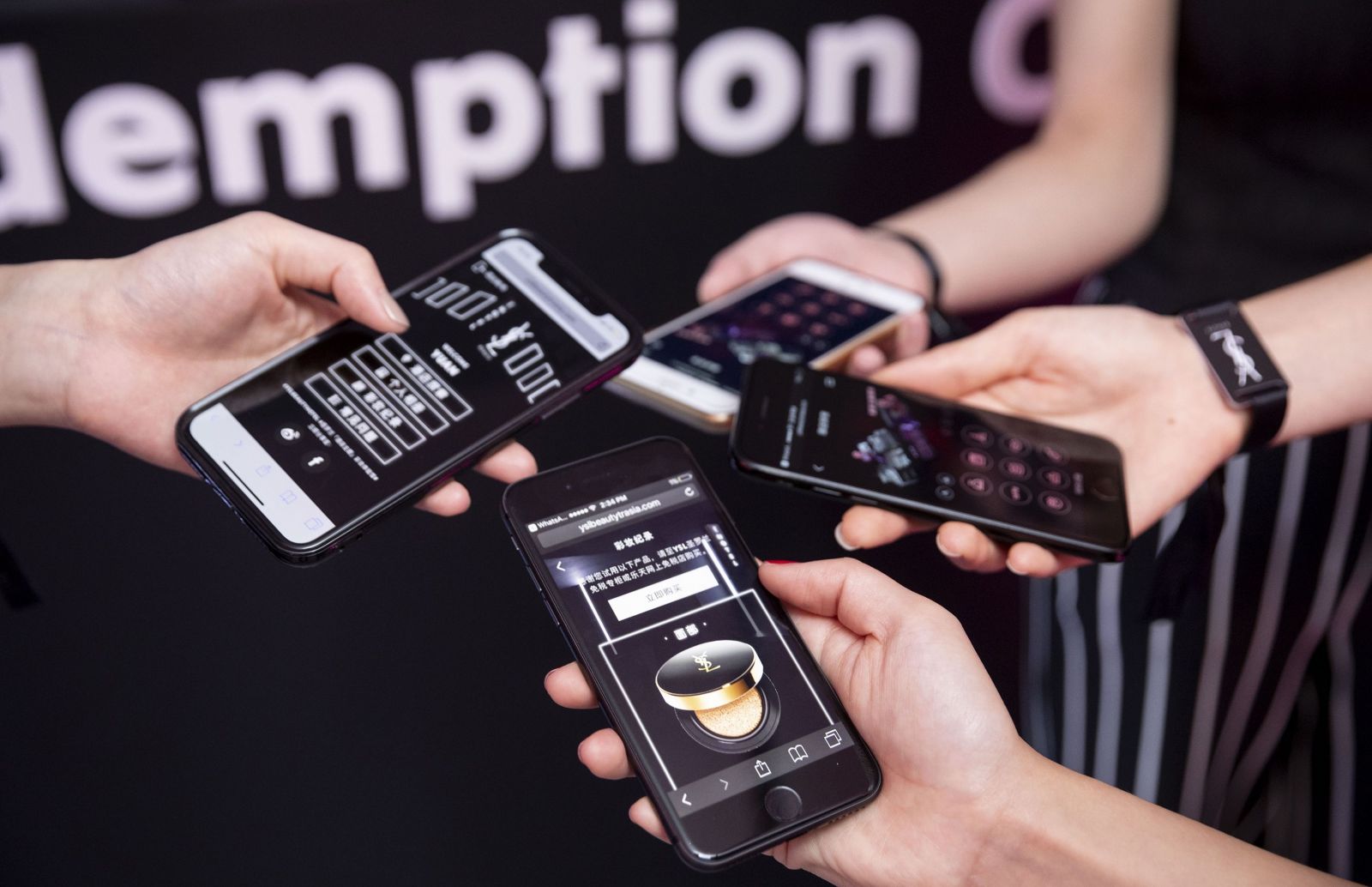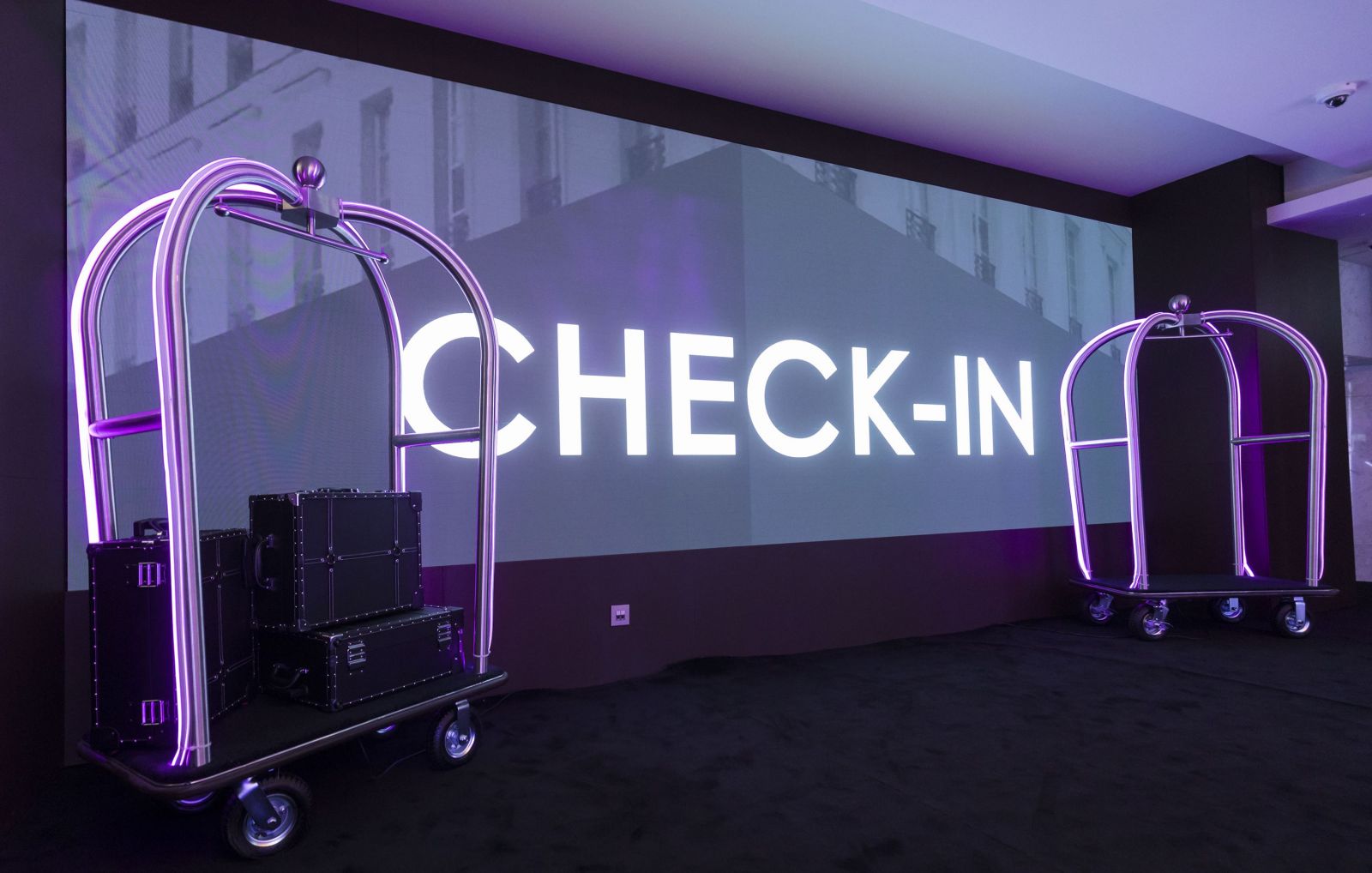 ---
The Moodie Davitt e-Zine | Issue 245 | 30 August 2018