Spreading the word


Nutella reimagined on a great global stage as pioneering Café concept comes to life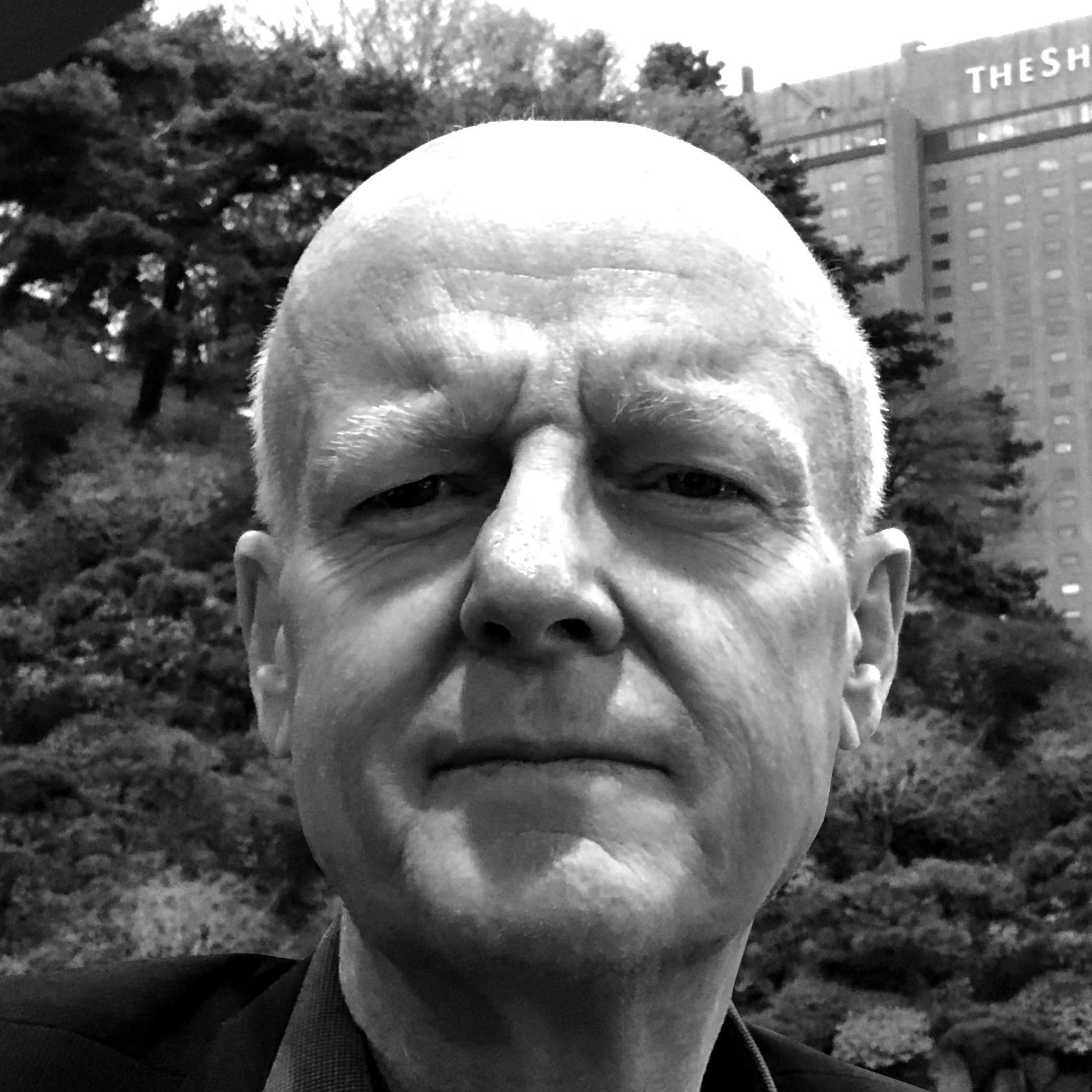 Welcome to this special edition of The Moodie Davitt e-Zine Spotlight Series, dedicated to a compelling Trinity partnership between the world's busiest international airport, a global powerhouse in confectionery, and a vibrant new airport restaurateur. By Martin Moodie
---
Befitting its name, this series places the spotlight on what we consider groundbreaking initiatives in the airport and travel retail space. The opening of the first airport Nutella Café represents exactly that in our view. It is both a testament to the concept of the travel retail 'Trinity' (airport, brand, concessionaire) and – in terms of investment, imagination and execution – a triumphant example of it becoming reality.
Nutella is one of the food world's great – and most-loved – brands. It was born out of a shortage of cocoa following World War II, and created by Pietro Ferrero, a pastry maker from Piedmont in Italy. Ferrero ingeniously crafted a sweet paste made from hazelnuts, sugar and just a smidgen of the then-rare cocoa. He named it 'Giandujot' after a famous local carnival character of the time and on 14 March 1946 the Ferrero Company was inaugurated.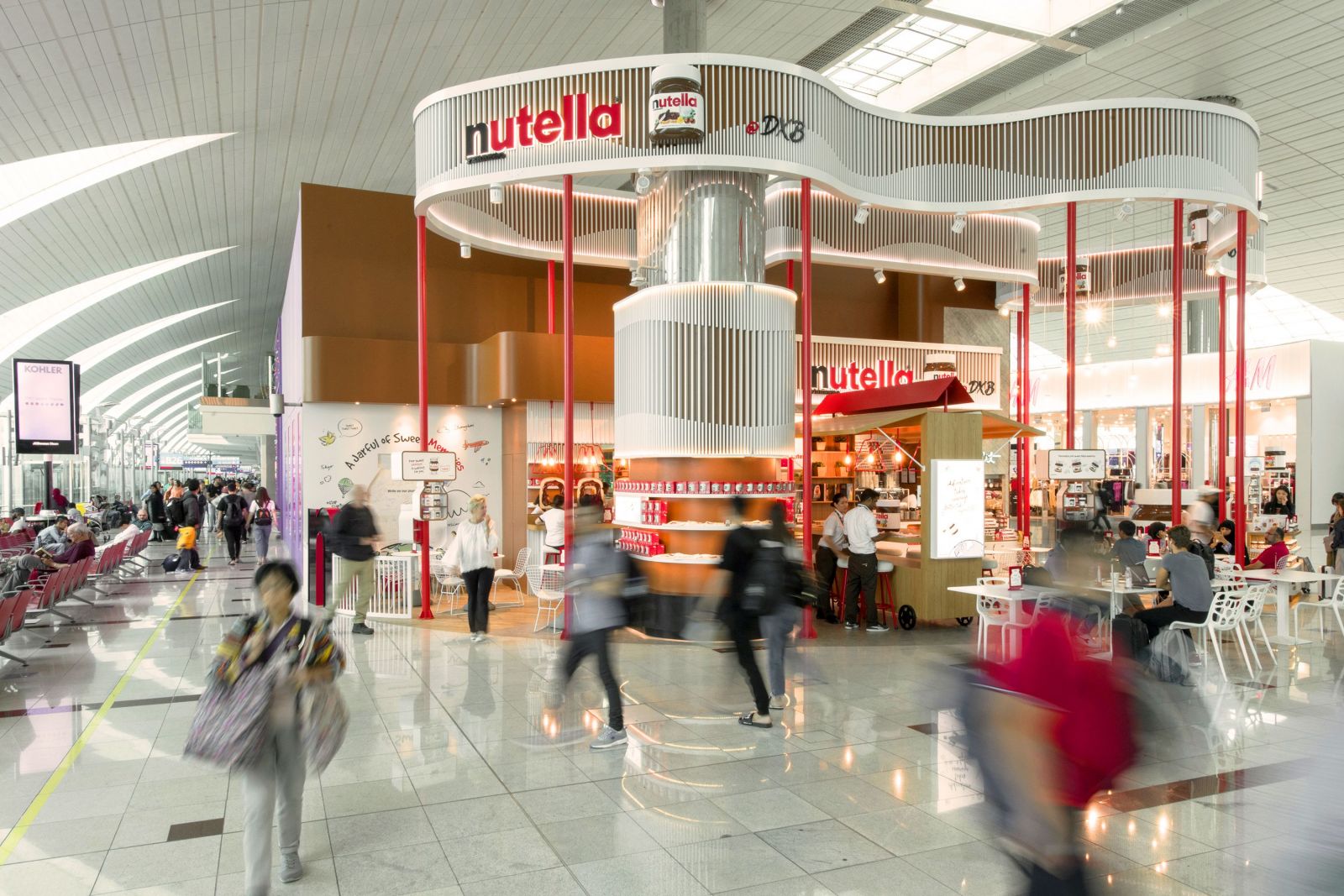 Investment, imagination and execution – a great Trinity concept comes to life.
Neither the company nor its most famous product (later called SuperCrema and, from 1964, Nutella). has looked back ever since. By 2015 the brand had 30 million fans on its Facebook page, an extraordinary testament to its reach and status. That popularity extends to travel retail where Ferrero brands such as Nutella, Kinder, Ferrero Rocher and Tic Tac are among the best-sellers in most international locations.
Dubai International's (DXB) story is no less impressive. It opened in 1960, just four years before the name Nutella was born. Less than sixty years on, it is set to serve 90 million-plus passengers in 2018, connecting over 240 destinations across six continents on more than 100 airlines. In 2014 DXB overtook London Heathrow Airport (which had been number one for more than a decade) as the world's leading airport by international passenger numbers. Since then it has strengthened its ascendency and boosted its facilities with the opening of the US$1.2 billion Concourse D, a state-of-the-art facility serving all international airlines that operate into Terminal 1; and Concourse A – the world's first and largest purpose-built A380 facility (one of the three Concourses used exclusively by Emirates Airline).
Click on the image to view Nutella @DXB, the first airport Nutella Café.
HWH Investments on the other hand is a newcomer to the world of airports. The company was founded in 2013 by Talha Al Hashimi and Mustafa Al Hashimi, two dynamic young Dubai entrepreneurs with impressive track records in the hospitality, leisure and real estate sectors. Together they developed several innovative airport dining concepts to address what they saw as shortcomings in an often staid and homogenised airport F&B marketplace. One of these was Treehouse Juicery, which was named Airport Food & Beverage (FAB) Airport Coffee, Tea, Non-alcoholic Beverage Shop of the Year for 2018, global recognition of a superbly crafted and designed offer focused on cold-pressed juices and hand-crafted sandwiches, with everything responsibly sourced (no GMOs, no additives, and all gluten-free).
Separately, then, three players with impressive credentials. In this special edition, we assess how they combined forces to thrilling effect, bringing a household brand to life in a new, different, engaging and deeply personalised fashion. Seldom has the Moodie Davitt Spotlight fallen on a more enthralling project. Welcome to Nutella @DXB.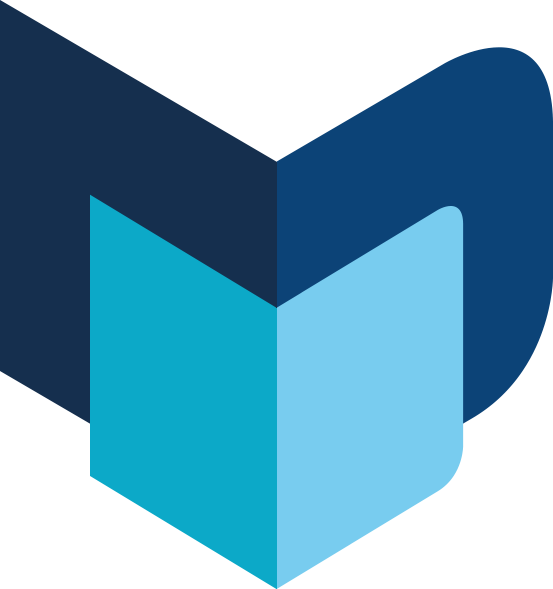 ---
The Moodie Davitt e-Zine | Spotlight Series – Special Report | 10 October 2018