Talking Trinity collaboration


The airport perspective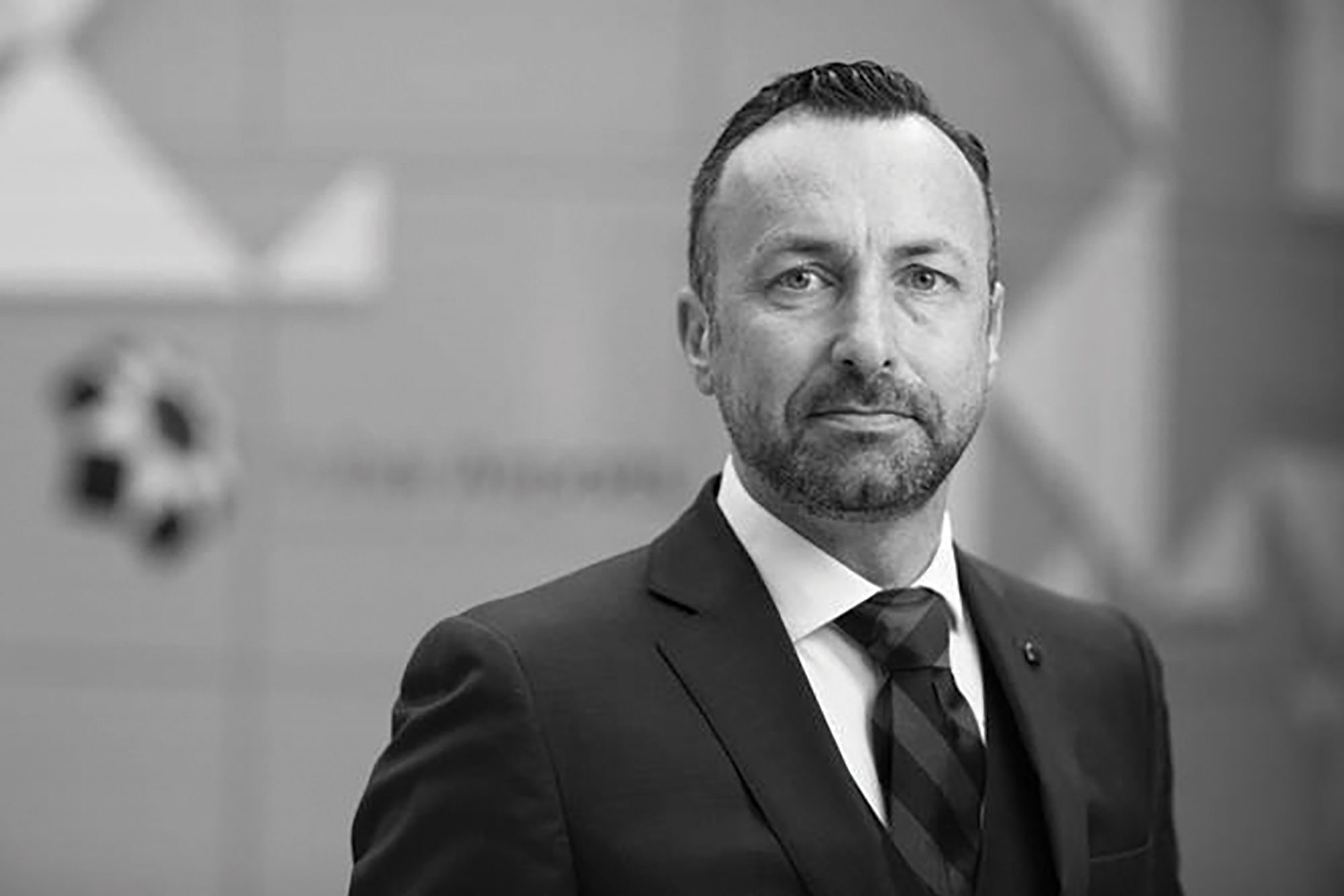 Eugene Barry: "It's very stylishly done, as you'd expect from an Italian brand. But it's very familiar as well. It's clever and graceful in its execution, and it's a very bright location. I think it is a showstopper."
The Nutella Café at Dubai International is a stunning fusion of airport retail and food & beverage. It offers a glimpse into a brave new world where airport space is better utilised through original, authentic and appealing crossover concepts that engage and delight the consumer, as Dubai Airports Executive Vice President Commercial Eugene Barry tells Martin Moodie.
---
Martin Moodie: Eugene, one of the key elements of the Nutella Café opening is the fact that it combines retail with food & beverage. What was your thinking behind the project?
Eugene Barry: I'm a retailer [by background] but I was always interested in integrating retail with food. I think it's good for both categories. In the past we've divided the airport into activities based on contracts or formalities or planning constraints, and we've just lived with it for years. Physical space will always be an issue at airports, but I think how you use space is going to become far more interesting, and some brands have already seen this.
Jack's Bar & Grill was our first attempt at really integrating a retail brand with a food concession, and then we did Butler's Chocolate Café in Concourse D. That concept is very interesting because now we've got a mainstream confectionery brand openly embracing food and some level of activation on a permanent basis. It's not a pop-up or a weekend promotional campaign; it's a permanent concession which will compete as a concession.
So [the Nutella Café] is a major vote of confidence from a brand like Ferrero. Nutella is a hot brand right now globally, inside and outside airports, so this is very exciting for us.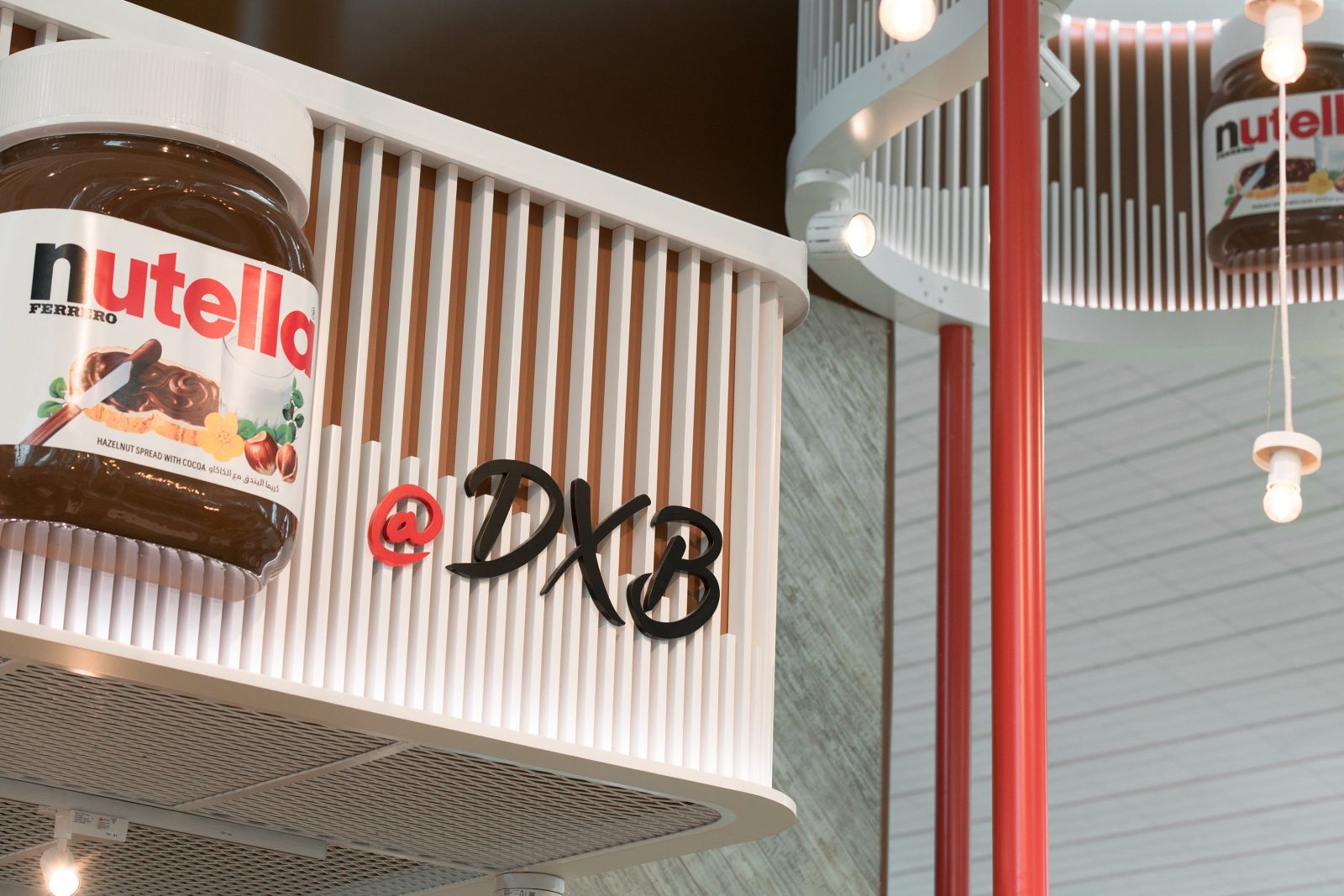 Spread the love (and the product): Nutella @DXB
The fact that Ferrero are making this statement about the crossover between retail and food & beverage at Dubai International is big, isn't it?
Yes, it is big for us, and so is the fact that the travel retail brands themselves are asking for this. I think airports are increasingly having direct conversations with brands, or brand owners. So, there's a bit of disruption going on here as well. Suddenly the airport, which was probably an invisible party to a lot of the conversations between brands, retailers, food & beverage operators and entertainment companies in the past, or even not at the party, is becoming a lot more interesting for brands.
I think you'll see a lot more of [these types of concepts] coming because we haven't given those kinds of opportunities to brands in the past. It was confined to where the product falls within the confectionery category, or where it belongs within the confectionery department of the retailer. Once we start opening the doors a little bit you can see how some brands have embraced us, like Ferrero. It's interesting.
It's not necessarily the local team or the travel retail team or a subdivision of the company that's taking an interest either; it's at the very top levels as well. Some brands see this as a strategy or a strategic move. From our point of view, I think we're making more interesting use of limited space.
Even though we have space to play with, it's still limited, and it's still got alternatives. But I think we also have an obligation to use space more productively, to create activities that not just some people are interested in, but more and more people. Whether you're sitting down and eating; or you're buying a product or you want to buy a gift; or you want to buy an experience or experience something yourself; I think we're exploring all of that. And we're exploring how you can do all of that in the same, common space. That's what we're trying to do as an airport.
"I'm always on the lookout for something that's familiar but different in its execution. It's a competitive priority for us that we do create consumer products inside the airport market that have this level of differentiation."
How did the project come about? Did Ferrero or HWH come to you?
It happened simultaneously. HWH were absolutely at the heart of this, and it coincided with a number of other things. We were all pretty much on the same page on day one. Very quickly the local Ferrero team picked it up with HWH, and very quickly after that it got corporate buy-in from HWH.
At the same time, we happened to be developing a district in the airport revolving around family behaviour and family expectations. So, we had the appropriate space and the relevant locations to present the concept, and it's open in a location where it really makes sense. Part of our problem in the past is that we had great individual ideas, but the actual locations didn't make sense. Often, there isn't that adjacency.
We had the right strategy, the right location, and the right operator, HWH, with the right brand, Ferrero, so it made sense to come together.
One of our commercial strategies involves looking at product differentiation. I'm always on the lookout for something that's familiar but different in its execution. It's a competitive priority for us that we do create consumer products inside the airport market that have this level of differentiation. We are pushing that agenda very strongly.
The other personal element for me is that connection or cohesiveness with retail, food and engagement. [The Nutella Café] ticks all those boxes for me.
The images of the Nutella Café certainly look stunning. What's the consumer and trading reality?
What people see is a very attractive, familiar brand, which is offering more than just Nutella. Early indications are very positive. Hopefully it continues like that, to compete and evolve over time.
As more and more of our businesses open at that end of Concourse D, there will be a greater variety in choice. Each new opening is a driver of more and more footfall and interest in that area. Building awareness is very important to us. We have had a great start, and I don't see any commercial concerns at all judging by what's happened in the first couple of weeks.
"Authenticity is key. There is an evolution of food at airports, which has come so far over the past five years."
And visually is it the showstopper that it appears to be in photos?
Yes it is. It is stunning. It uses the height that's in the location very effectively, and it's very stylishly done, as you'd expect from an Italian brand. But it's very familiar as well. The steel top represents the lids of Nutella jars and there are many features like that. It's clever and graceful in its execution, and it's a very bright location. It's very clean and attractive looking. So I think it is a showstopper.
We're currently planning another activity next to it, which will enhance that location even more. I can't talk about it yet, but whether you are young or young at heart it is becoming a desirable location if you're travelling and you have something different in mind.
How important will originality be at airports in the future?
We are looking at originality more and more. Authenticity is key. There is an evolution of food at airports, which has come so far over the past five years. There has been an evolution in operators and brands who are interested in being at the airport, and we've gone through all of the evolution that every other mall or main shopping street has gone through.
We've gone from the airport thinking it knows everything to then adopting a franchise model through a third party, and now we're going back to originality again – but involving a very different kind of originality. Originality now is based on our requirements and passengers' behaviour, needs or expectations, as well as the uniqueness that comes from tailoring something for our airport. It's very interesting and one of the most rewarding parts of my job is putting these partnerships together, seeing things take shape, and then succeed.
We're very selective now in terms of what we want to put into the airport. When you open something with a big bang, like a Nutella Café, it just means that the next thing we do has got to be on par with that or better. That puts a lot of focus on the team here internally to keep coming up with great ideas, and rejecting things that are clearly not within our strategy or within our requirements.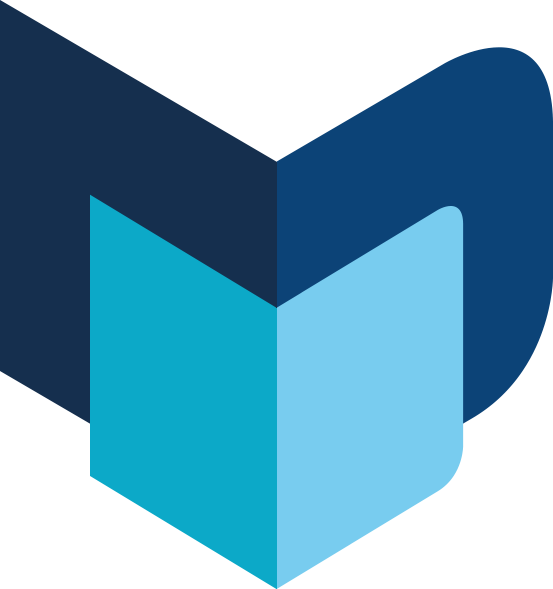 ---
The Moodie Davitt e-Zine | Spotlight Series – Special Report | 10 October 2018