---
Taipei's new cultural and commercial showcase takes shape
Earlier this month Ever Rich Duty Free Shop and Taoyuan International Airport inaugurated the new-look central duty free shopping zone and fourth floor food & beverage area in Terminal 2. The elegant commercial zone represents the NT$1 billion (US$33 million) first-phase investment in an ultimate NT$3 billion (US$99 million) terminal reconstruction. After the celebrations were over, Ever Rich Duty Free President Kevin Chiang talked to Martin Moodie about the philosophy and aspirations that underpinned the project.
As he chats to The Moodie Davitt Report in the revamped food & beverage zone at Taoyuan International Airport minutes after the inauguration of the new-look T2 commercial offer, Ever Rich Duty Free President Kevin Chiang is in relaxed and satisfied mood. The event, played out in front of a packed VIP audience, including Taoyuan City Mayor Zhèng Wéncàn (Cheng Wen-tsan) and Minister of Transportation and Communications Lin Chia-Lung, has gone without a hitch and the reaction of brand representatives has been uniformly positive about the sweeping changes to the consumer proposition.
Today, I put it to him, represents a big statement by Ever Rich. "I hope it is," the son of company founder Simon Chiang replies with his trademark modesty, drawing on a cold dark beer from one of the company's new F&B outlets. "We're still a very humble company and a very small duty free operator but we have a high vision."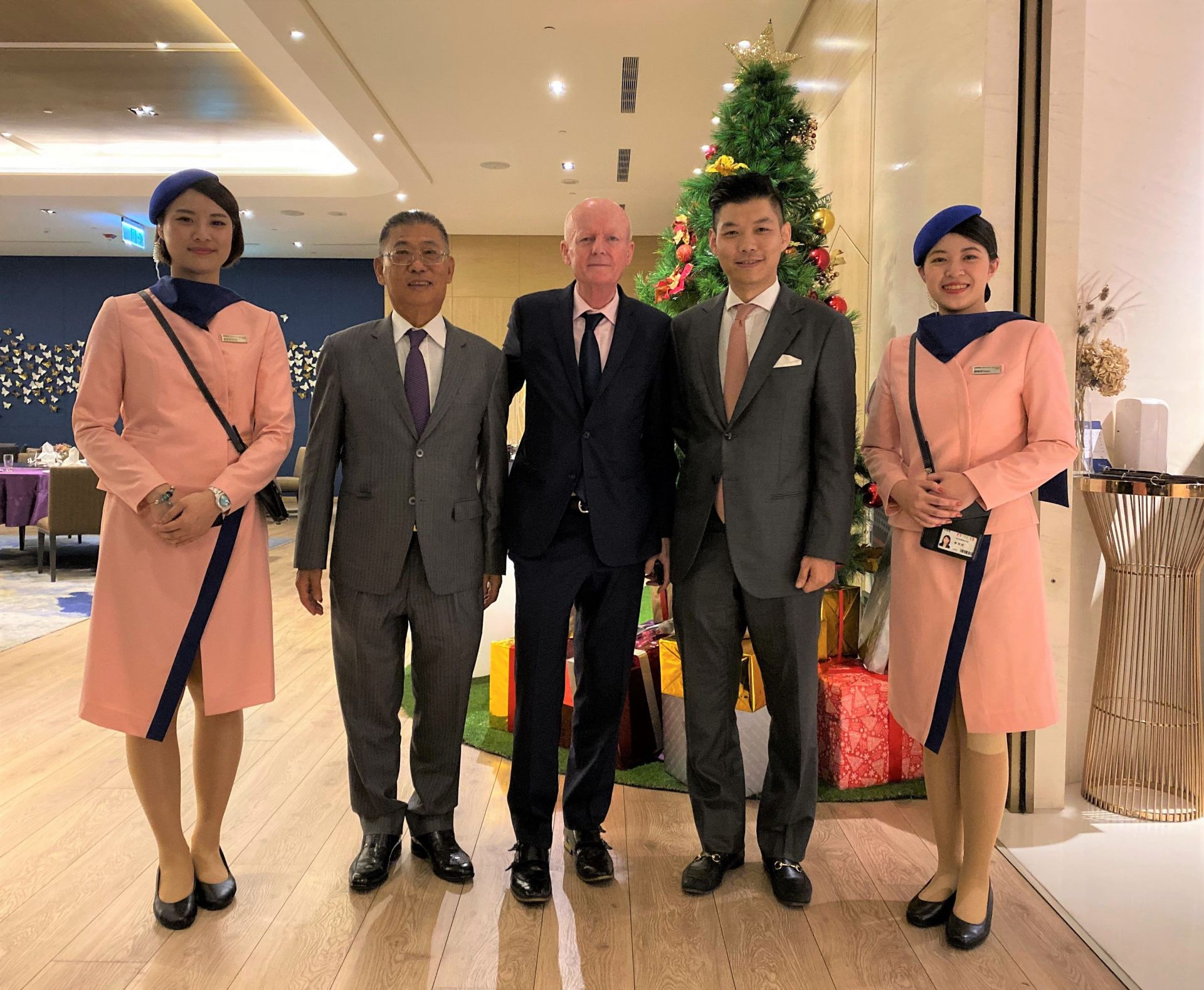 Ever Rich Chairman Simon Chiang (second from left) with Martin Moodie and Ever Rich President Kevin Chiang and two members of the Ever Rich Duty Free crew
Not so small in fact. Despite operating in a single market, Ever Rich ranked number 11 in The Moodie Davitt Report's Top Travel Retailers league based on 2018 sales. But it's the qualitative criteria that matter most for Ever Rich, underpinned by a top-down philosophy, created and nurtured by Kevin's father and company founder Simon Chiang, that insists the key purpose of wealth creation is to give back to society.
That giving back takes two key forms: donating to numerous social causes on the one hand while championing the tastes, traditions, history, heritage, products and people of Taiwan on the other. That blend of culture and commerce has found particularly expressive voice at T2, where the first phase development has transformed both the shopping and dining proposition at the terminal's South Gate C zone.
Expressive and impressive. This was a refurbishment conducted within the severely constrained environment of a complex, space-challenged terminal; where disruption to passengers had to be minimised, necessitating overnight working and expensive construction and design technique, including a column-free cantilever steel construction method.
So what were Ever Rich's aims and ambitions and how did the company set about trying to deliver them?
This short video, taken by Martin Moodie on an Apple iPhone 11 Pro, shows the visual impact of Ever Rich Duty Free's retail makeover
"We're not going to have a new airport in Taipei anywhere in the coming years, so how do we transform what we have right now and upgrade it?" he replies. "And then try to put more elements into it and create a different concept, especially promoting a Sense of Place of Taiwan through the culture, the art and the people – these are the best things we can offer."
Chiang praises his team and the way they managed to communicate with other airport stakeholders – immigration, customs, airlines and airport authority – throughout every stage of the demanding project. "There were a lot of questions asked of us during construction. And that's why it's extremely important for you and for the Mayor and for the Minister to be here to recognise the capabilities of Ever Rich and what we're doing is not just for sales, not just for commerce," he says.
Passengers entering the retail zone from central security immediately adjacent are drawn in by the compelling digital wrap, neon signage and easy, open store access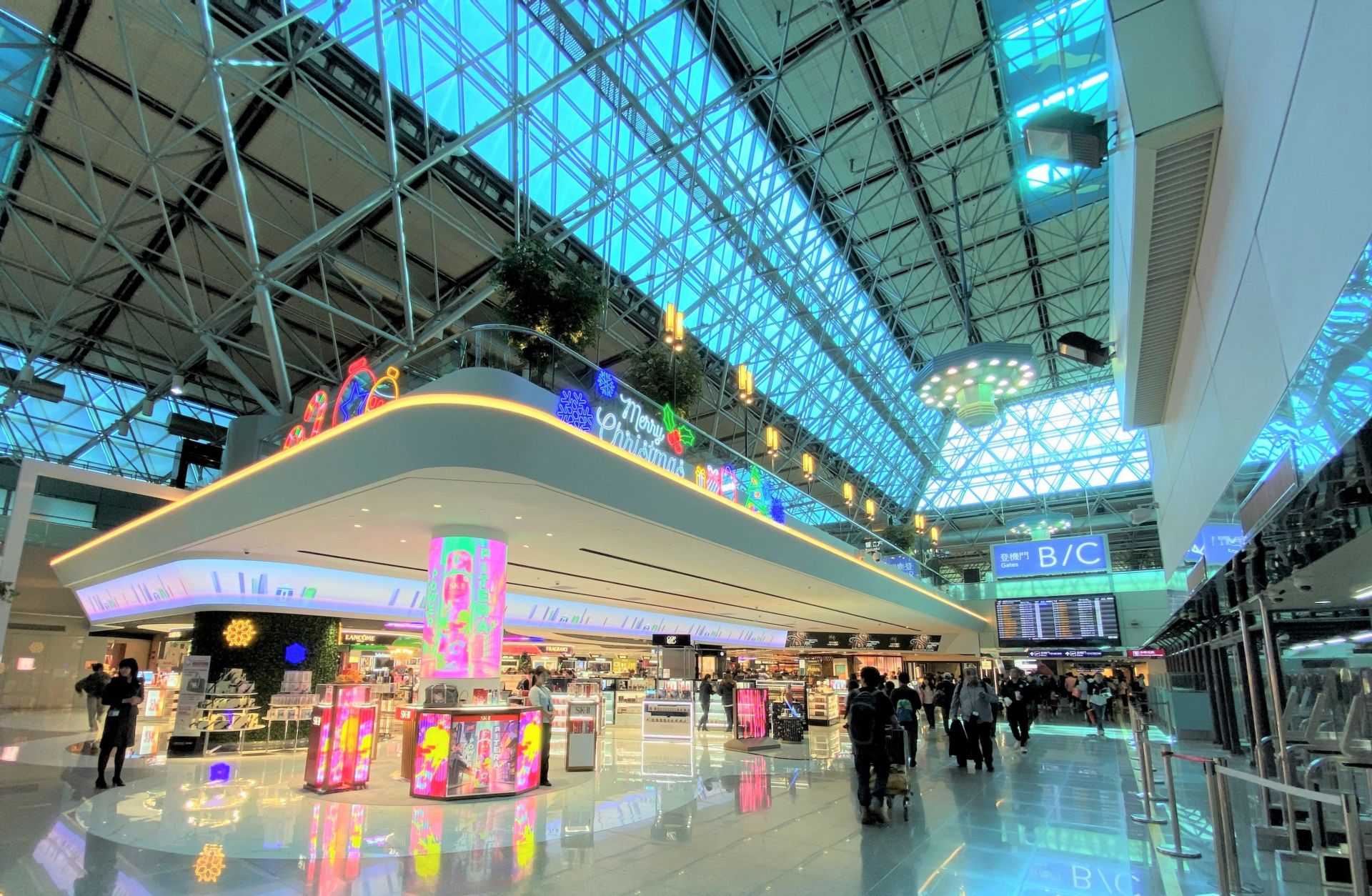 Passengers entering the retail zone from central security immediately adjacent are drawn in by the compelling digital wrap, neon signage and easy, open store access
The redevelopment was about reimagining a middle-aged airport, he says, and enhancing value for its passengers. Showcasing local roots has been key to that added value, particularly in the way the country's indigenous people have been championed. "We're the only country in North Asia which is so connected with our aboriginal people," Chiang says proudly. "So we have nine tribes from Taiwan with different symbols playing on our digital monitors [multimedia artist Chen Yijie was invited to surprise passengers through a series of large digital panels, pictured below -Ed]. I like it. I feel we have a sense of uniqueness and identity from other airports."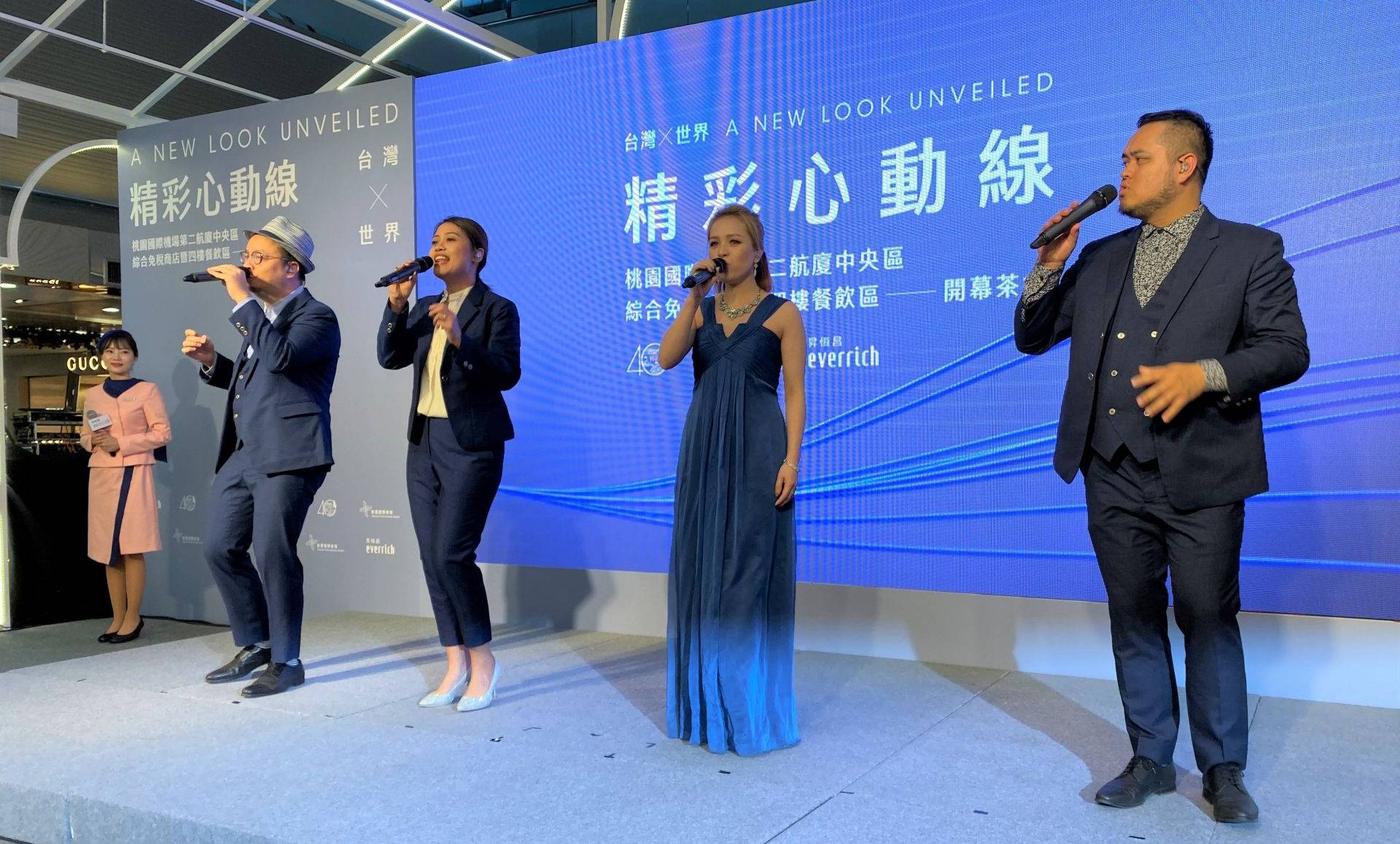 Reaffirming Ever Rich Duty Free's inclusive philosophy, the ceremony featured a stunning performance from the O-Kai Singers, a six-member Taiwanese A Cappella group from the Atayal, Amis and Han indigenous tribes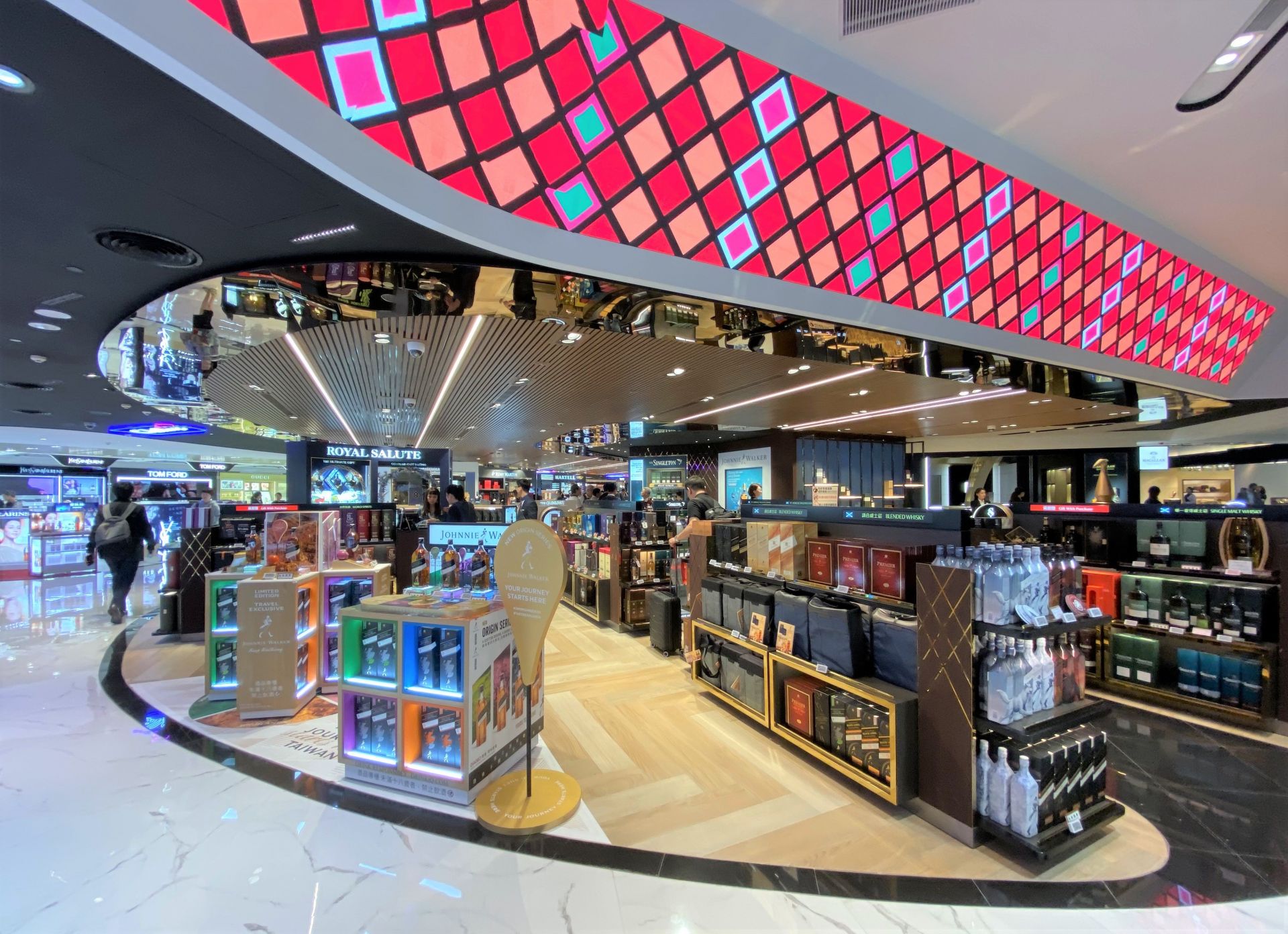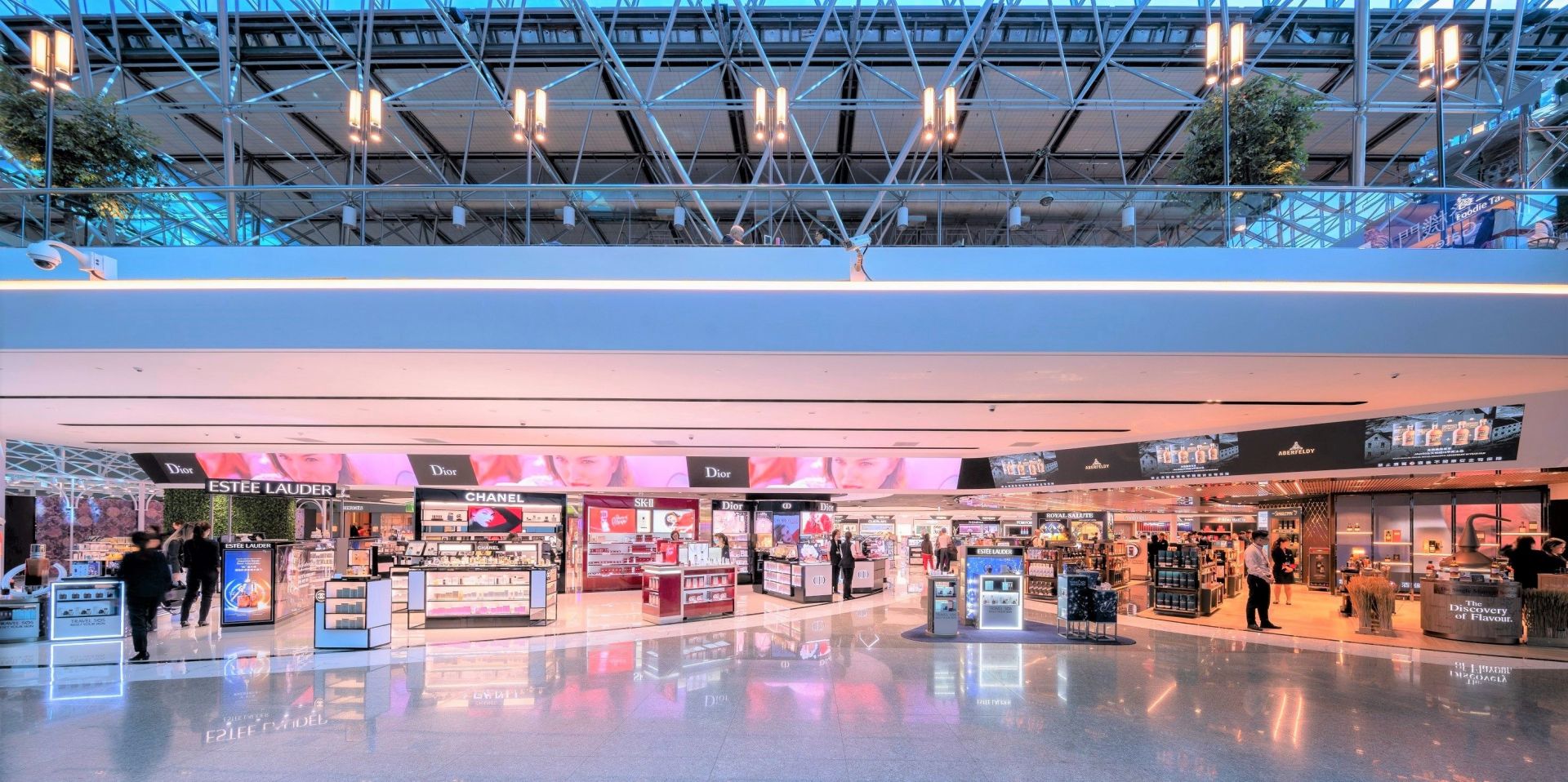 Chiang also reserves rich praise for The Design Solution, the UK firm that conceived the design and flow of the store. "We worked very closely with The Design Solution and with [Director] Nick Taylor and had a very nice collaboration. It's the first time we have worked with them. They are very professional on the design part, which is their strong suit, while what we can offer as a domestic company includes construction, materials, designs and local elements of culture. I think they matched perfectly with us."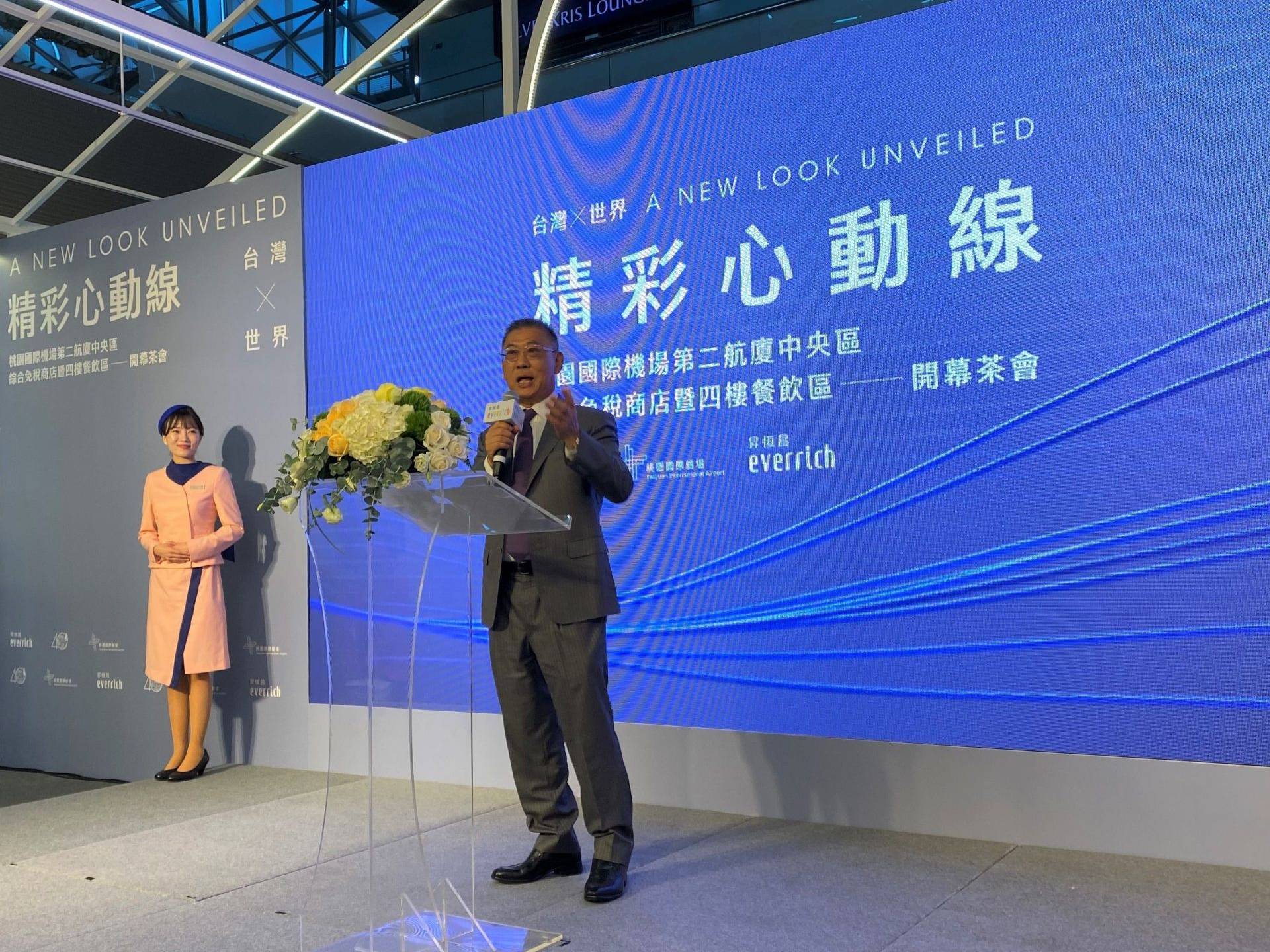 Ever Rich Duty Free Founder & Chairman Simon Chiang told guests: "Ever Rich is always motivated by public service and a belief in giving back to society – that is the most important thing to us"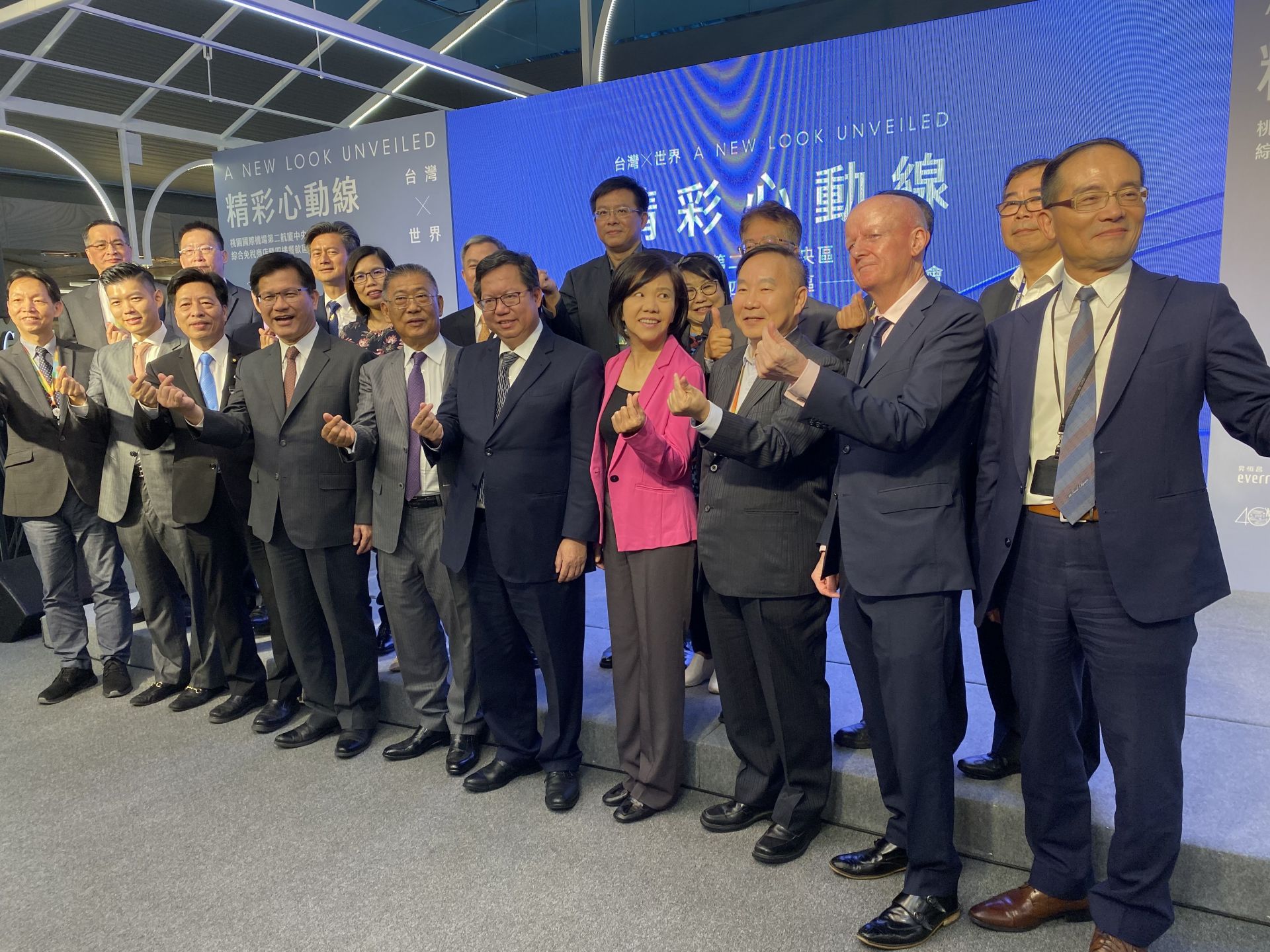 Ever Rich owners and senior management, Taoyuan International Airport executives and invited VIPs, including The Moodie Davitt Report Chairman Martin Moodie, celebrate the inauguration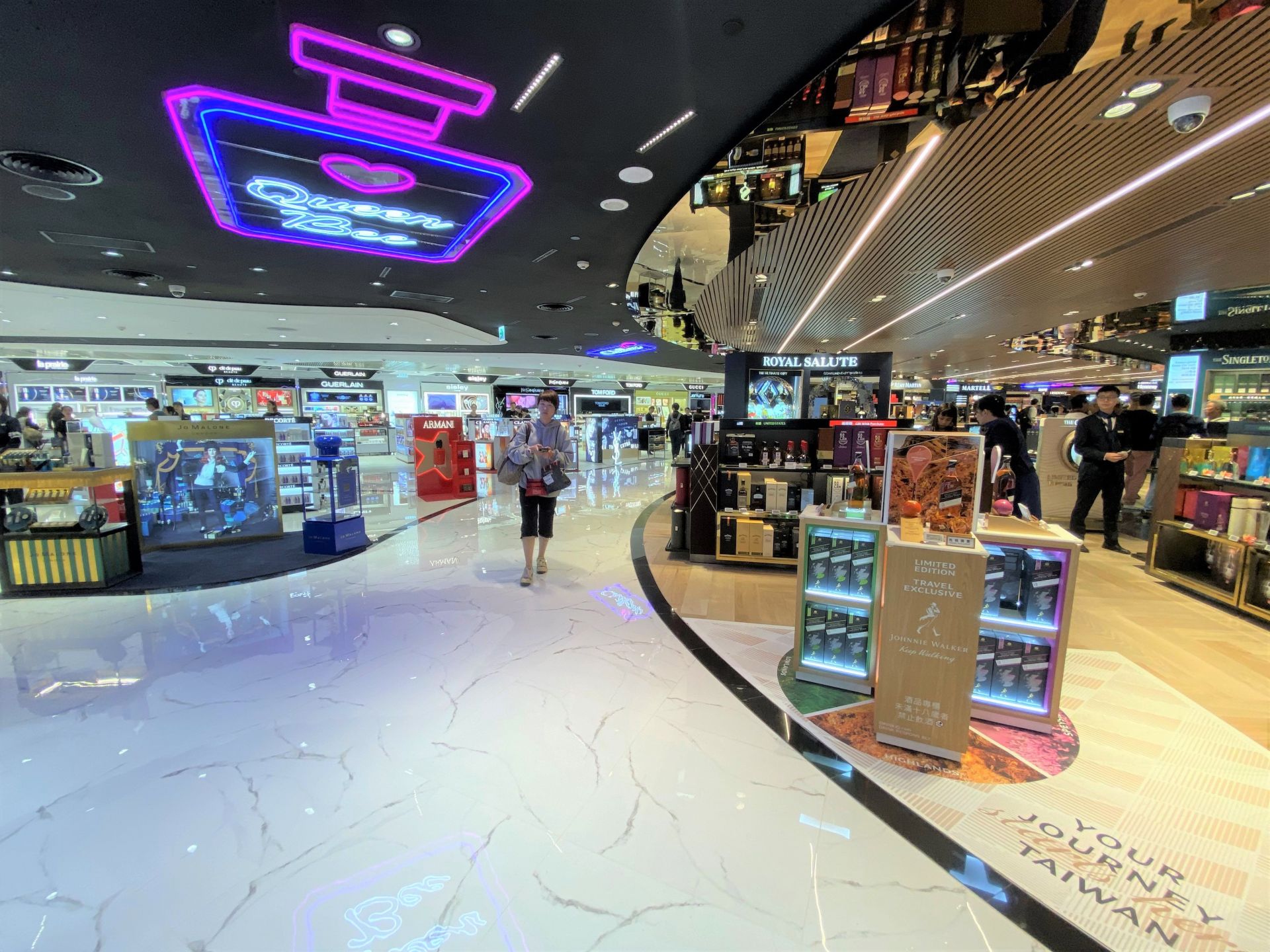 Floor to ceiling messages: From Queen Bee to the beginning of a journey, story telling is key to the immersive experience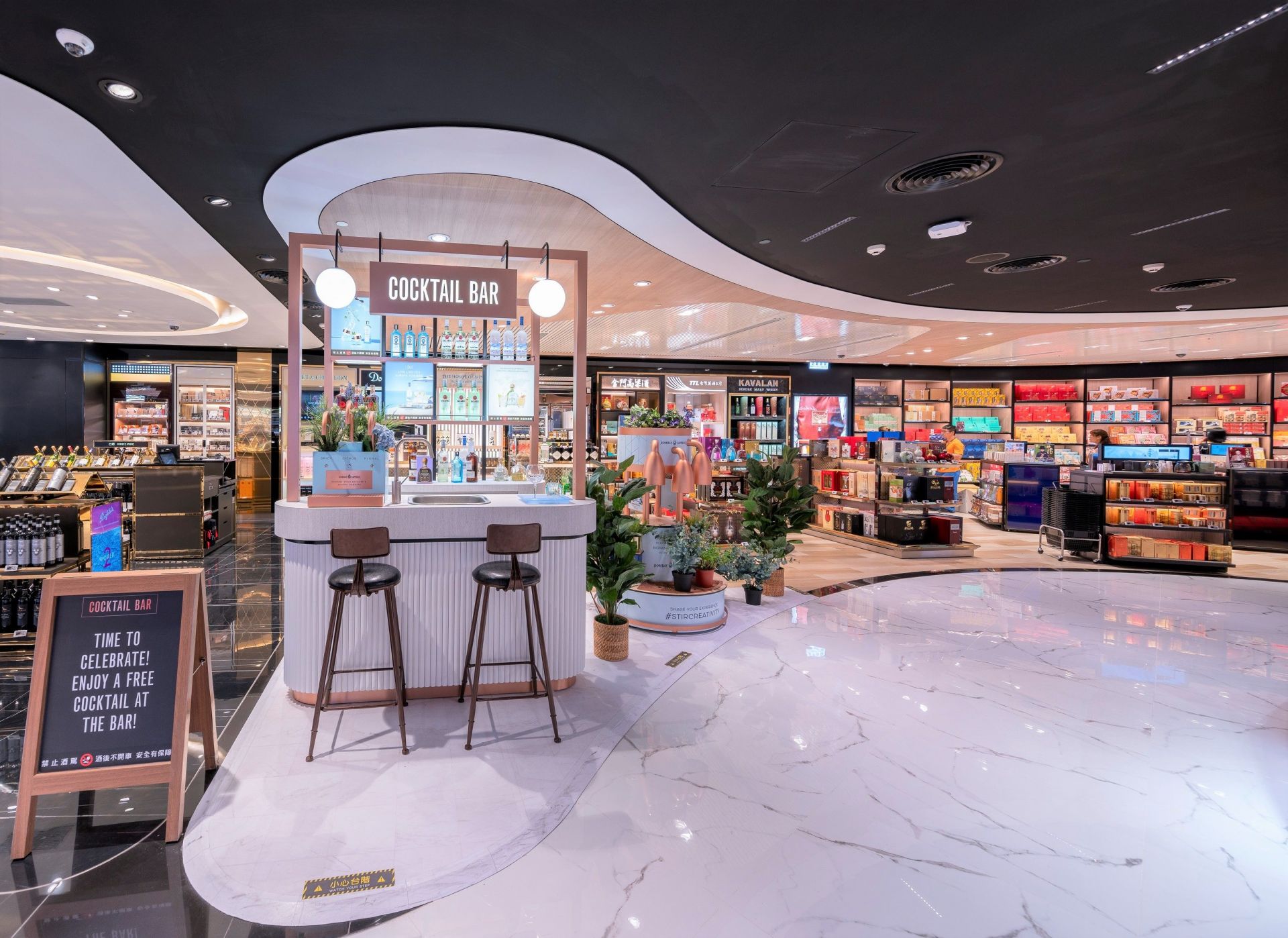 Customer engagement and sensorial experiences, epitomised in the coktail bar, are integral to the retail philosophy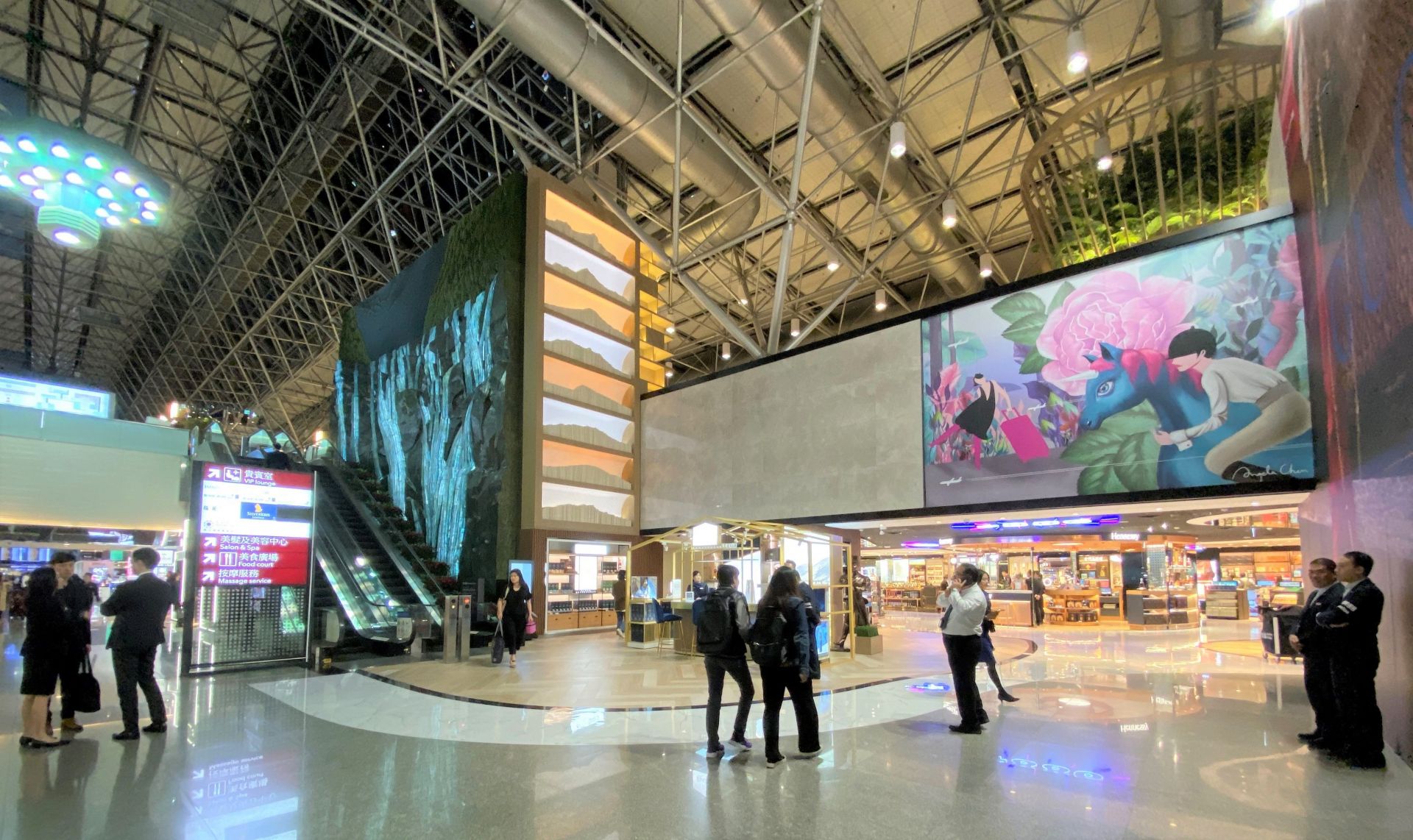 Combining the cultural and the commercial: Magnificent artworks are blended seamlessly into the retail and food & beverage footprint
Foodie fusion between east and west
One floor above the new-look duty free store, Ever Rich has also transformed the food & beverage proposition, which falls under the retailer's master concession. The area offers a vibrant fusion not only of international and local cuisines but of art and commerce. Fish, birds and butterflies are featured in the adornment of the zone, all expressing the work of young local artists.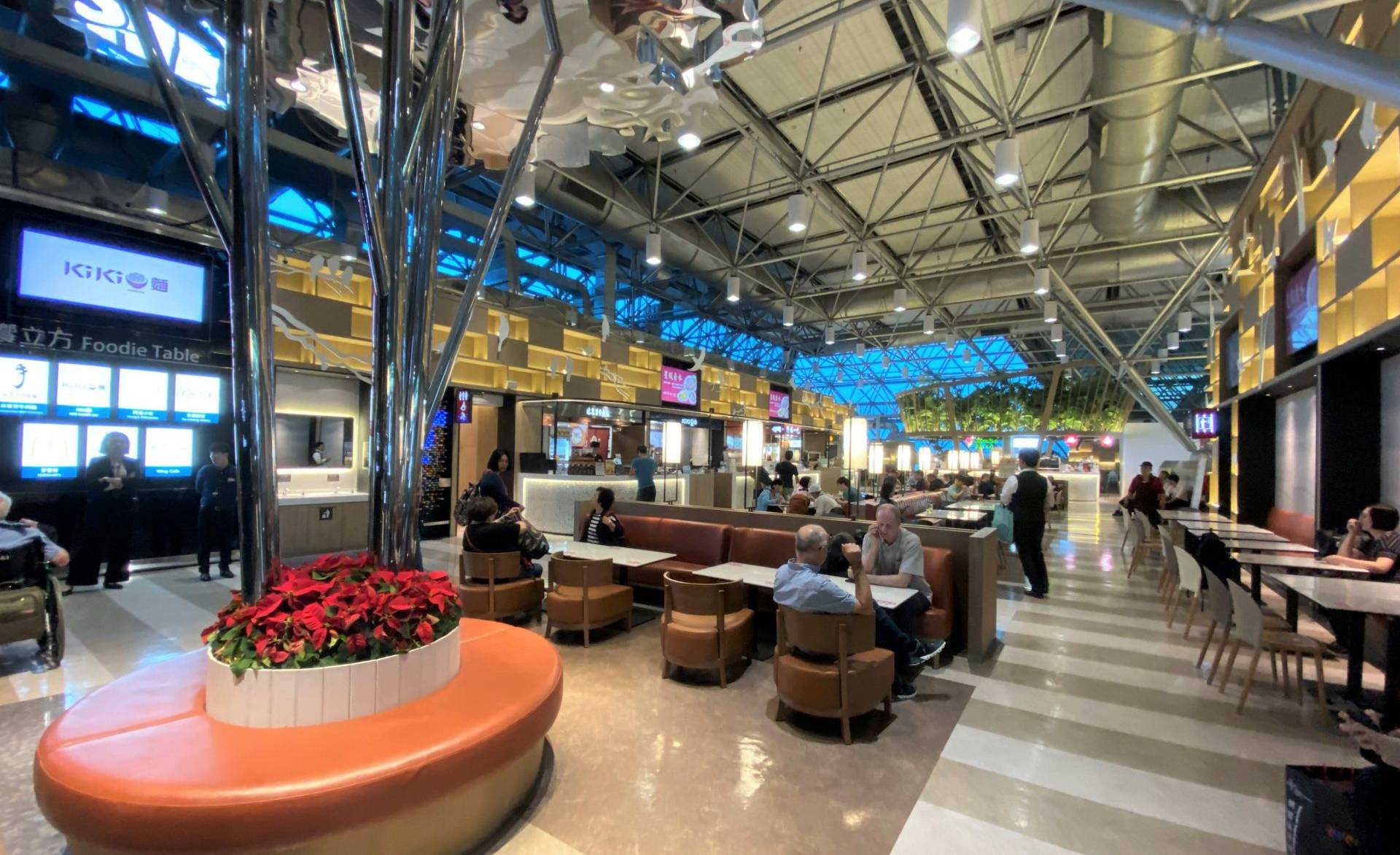 The bright, airy food & beverage zone also boasts a strong emphasis on local provenance
"A lot of our young artists nowadays study abroad in the US or in Europe and they have the ability to match the cultures together," says Chiang pointing to an artwork of a local butterfly that could equally be an American or European variety.
"This is the essence of our project – 'Taiwan: Linkage to the World'. We share the same values… and have many commonalities with the world. Nowadays, people like to draw lines, like to emphasise individuality – saying, 'I'm different from you, purely because I want to be different.' But nobody has tried to draw lines and bridges together by saying, "You and me, we have a connection.' And I think in this project we draw lines from Taiwan to everywhere around the world.
"We have many mountains higher than 3,000 metres [the island has the largest number of high mountains in the world, 286 reaching above 3,000 metres -Ed]," he says in reference to a magnificent artwork by Taiwanese artist Cheng Tsung Feng called 'Collection of Mountains', which features eight mountains – one (Mount Jade also known as Yushan) from Taiwan, the others from around the world. Cheng used a painstaking book-binding method called Chinese stich biding to craft a large number of handmade books in various sizes. He then assembled the collection in a huge bookcase frame that outlines the shape of the mountains and towers above the new store.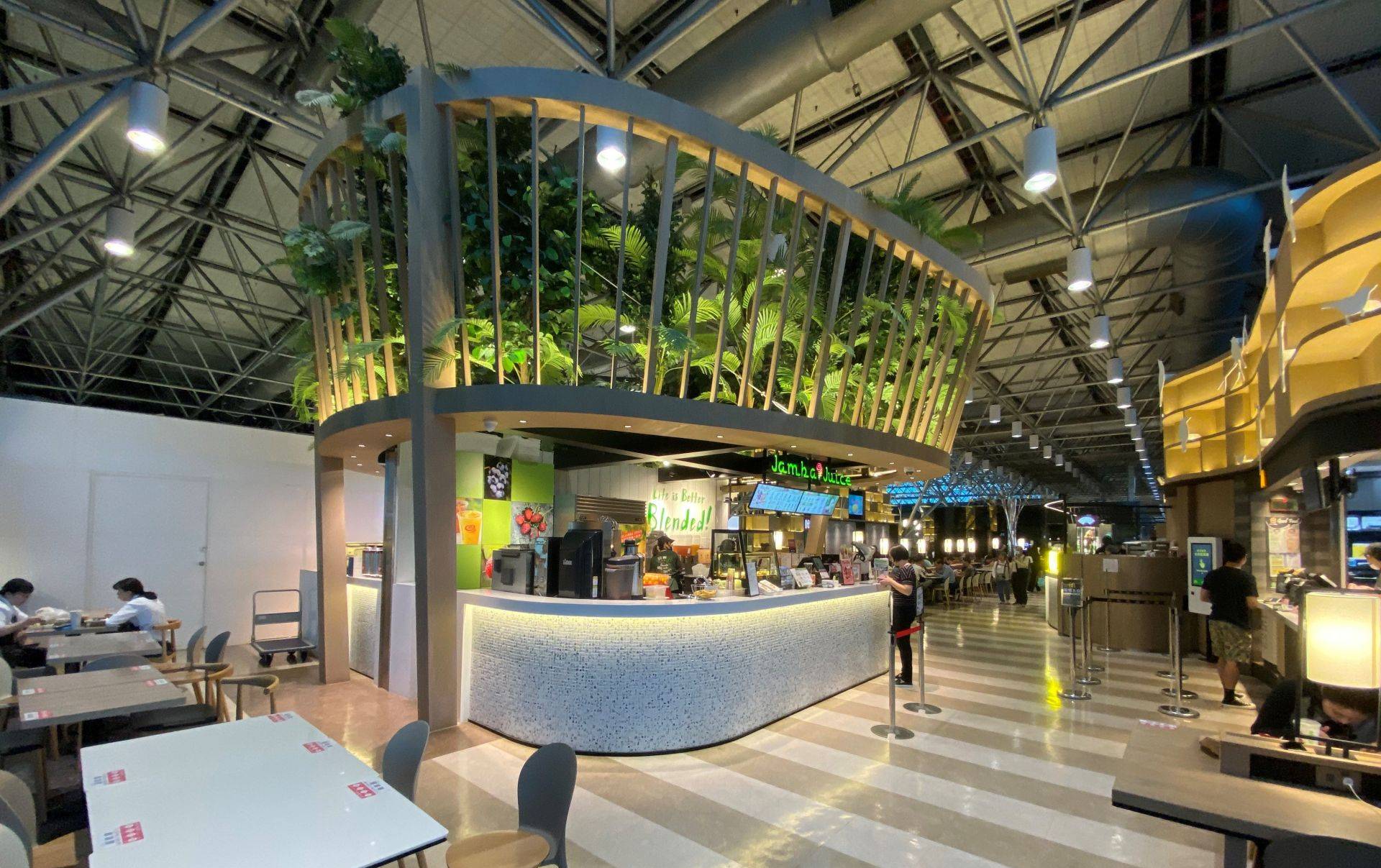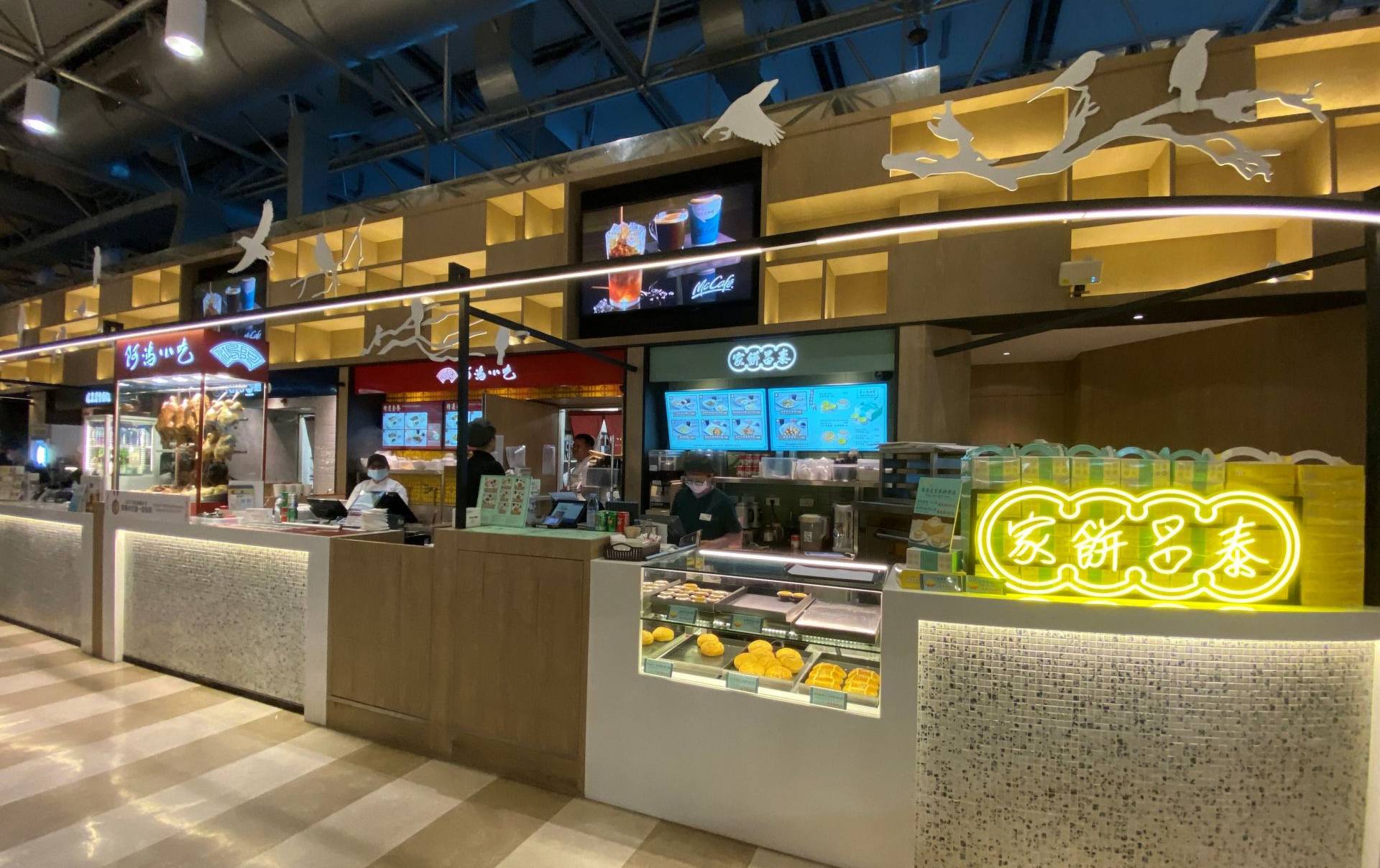 "This represents our line – 'Taiwan: Linkage to the world' and with airports it is the same [principle]," Chiang comments. "You are not just drawing a flight line; you're drawing a connection line. And you're drawing a culture line to connect people. This is the essence of our ideas and it is seen through the young artists who study abroad then incorporate that heritage and transfer it to ours. That creates a sense of internationalism as well as localism."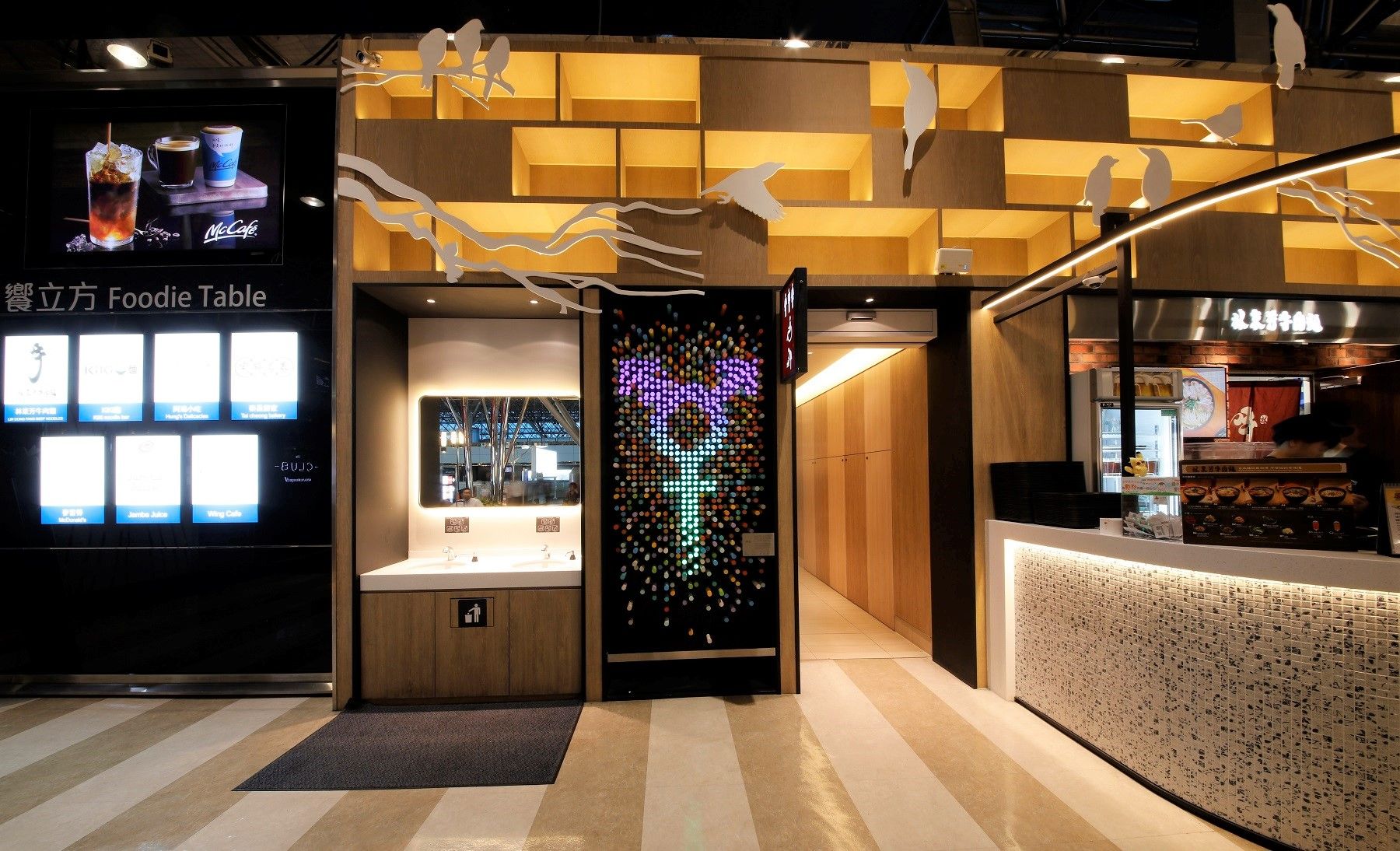 Inclusiveness is to the fore again in the gender-free toilets featuring rainbow-hued signage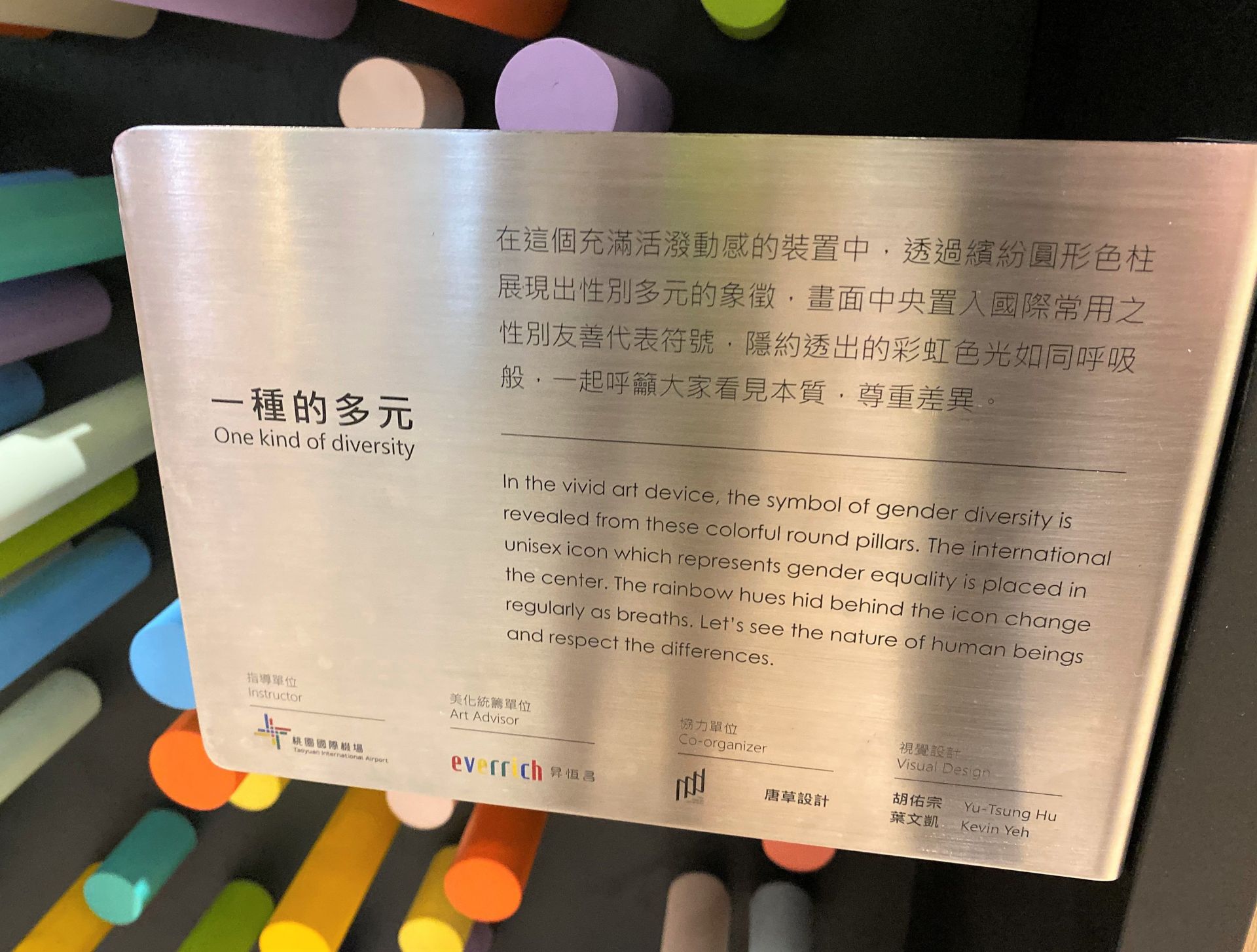 That same fusion of local and international can be seen in the bright, airy F&B space. Ubiquitous global favourites such as Starbucks and McDonald's combine with Hong Kong and local brands, including Lin Dong Fang Beef Noodle and the KiKi Noodle bar. "In the future, we will bring more localness as well as globalism into our menu… as well as the art combinations," says Chiang. "You cannot just present food. You need to have good food and good concepts."

Ever Rich Duty Free President Kevin Chiang outlines the philosophy that underpinnned the T2 transformation
Getting ready for a fashion statement
While phase one of the Ever Rich development focused on the main terminal building, phase two involves an even more complex refurbishment of the corridor leading to the concourse. "The corridor to the concourse is the hardest part, because everyone moving from the main terminal to the concourse goes through that corridor, so there's going to be a lot of traffic," Chiang points out.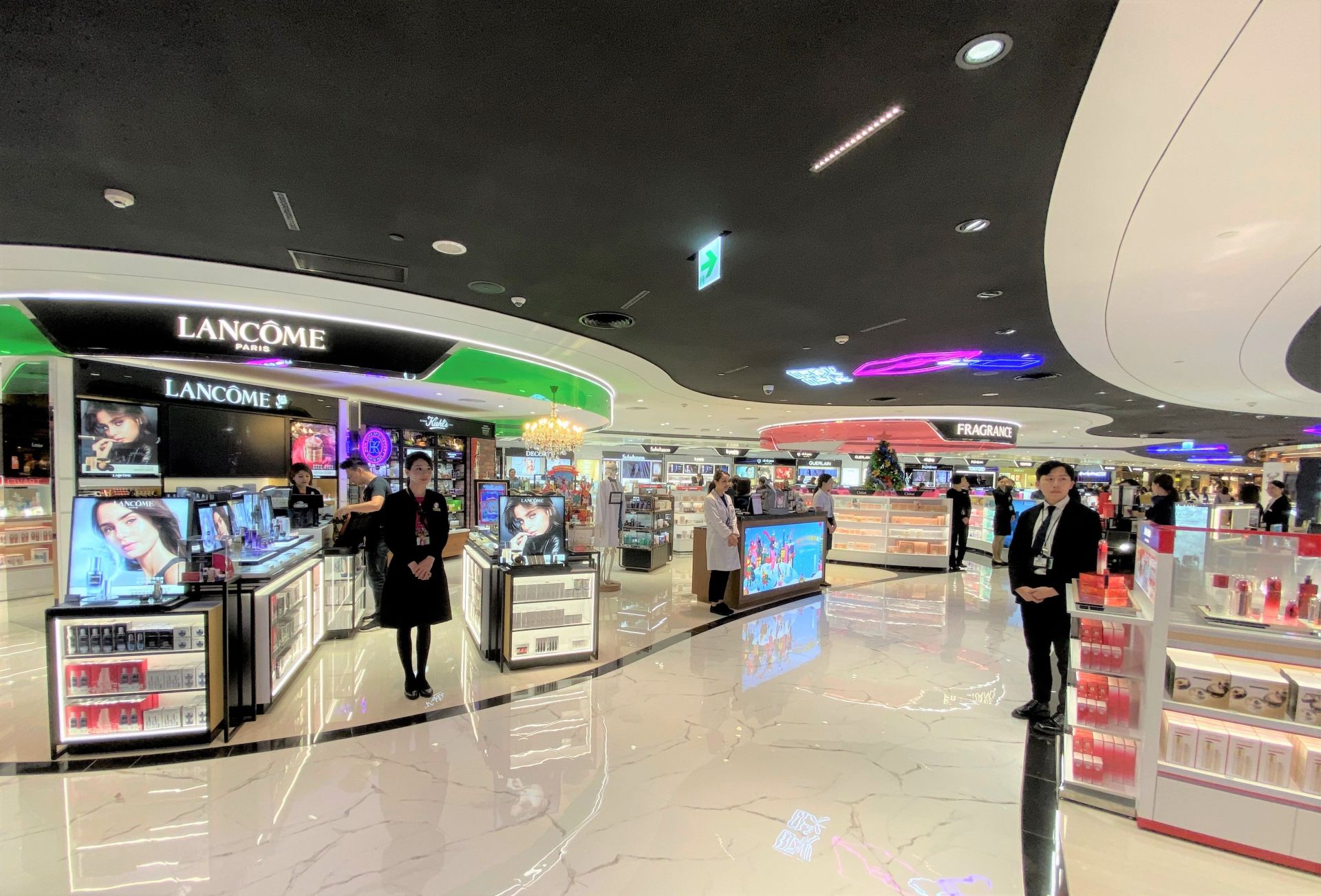 A wide central aisle through the store, bright neon touches on the ceiliing, effective use of digital signage and a dazzling white floor all help create a sense of space despite the low ceilings
But those difficulties will be overcome in the quest to deliver a top-class fashion and luxury zone, he insists. "As Taiwanese, we have always been a bit shy about fashion and have tended to have the fashion brands in the back of the terminals, which allows customers more discreet shopping and not as much exposure. So, this time, we are going to be a bit bolder. We want to showcase to the world that Taoyuan is capable of representing the value of high fashion brands as well as duty free shopping.
"So we will bring all the fashion brands to the front, right in the main corridor. We're going to have Tiffany, Gucci, Versace, Burberry, YSL, Moncler, Balenciaga and others. We will introduce a lot more fashion concepts right at the forefront in order to make Taiwan a tourist fashion-buying country. We have a huge mission ahead of us in trying to accomplish this."
That mission will again involve a lot of overnight work in order for completion by mid-2020. But given the success of the first phase, few would bet against a second deadline being hit. As we wrap up the interview, I ask Kevin Chiang how important a landmark this phase-one refurbishment represents for Ever Rich.
"Everything for us is a landmark," he replies. "I think Ever Rich is always very courageous. We're trying something new all the time. We're trying to break our own barriers constantly. We have very multi-cultural ideas, which is something that gives us an advantage in the future. I do think the world needs to appreciate more the common things we have, instead of drawing lines."
The total investment for the Taoyuan International Airport Terminal 2 reconstruction is estimated to be about NT$3 billion (US$100 million). The renovation of the terminal includes airport corridor redesign, all shop reconstruction, renewal of themed waiting lounges and improvements to public service facilities. Local and regional characteristics will be fully represented throughout, including new museum shops, aboriginal and Hakka shops, as well as artists and festival events that represent the island. Phase one may be exciting but there is more, much more, to come.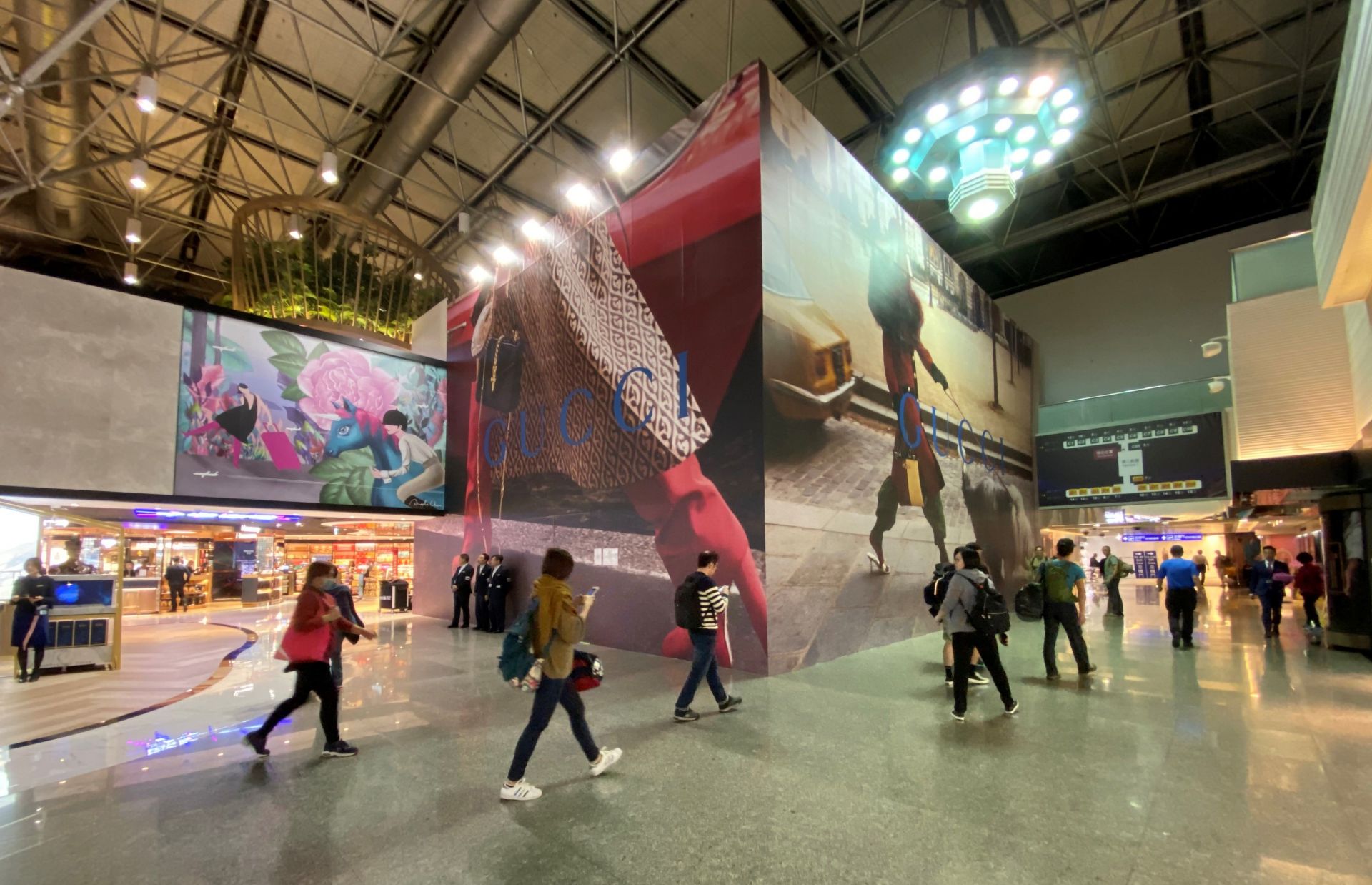 Get ready for a giant fashion statement from Gucci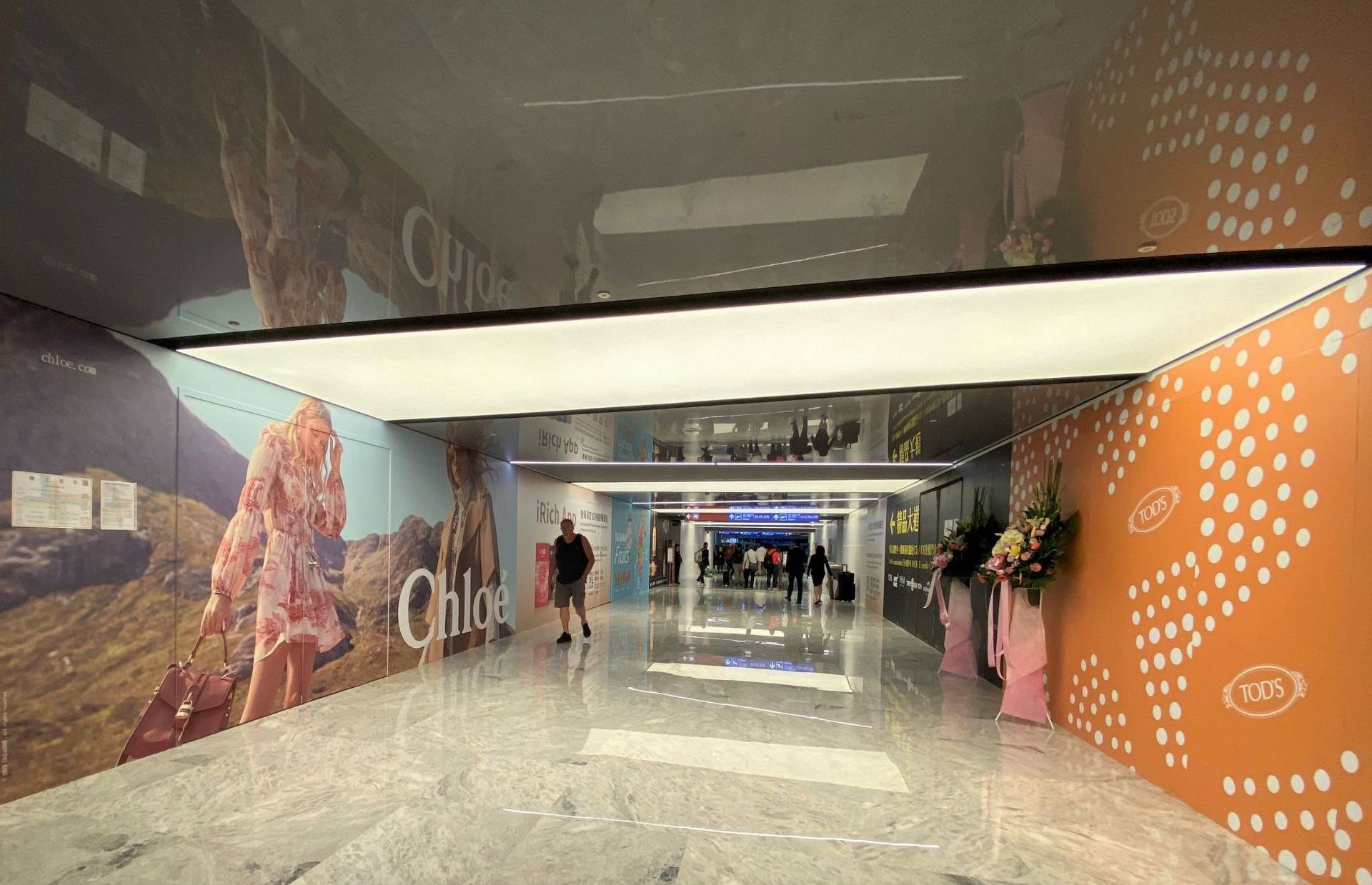 Corridor of power: Chloe and Tod's are set to join a lustrous line-up

The Moodie Davitt eZine
Issue 272 | 26 November 2019
The Moodie Davitt eZine is published 20 times per year by The Moodie Davitt Report (Moodie International Ltd).

© All material is copyright and cannot be reproduced without the permission of the Publisher.
To find out more visit www.moodiedavittreport.com and to subscribe, please e-mail sinead@moodiedavittreport.com