---
Delhi Duty Free:
A new showcase for Indian travel retail
"This store can compare with the best in the world. We are now as competitive in terms of brand offer, quality and pricing as anywhere else."
That's how Delhi International Airport Ltd CEO Videh Kumar Jaipuriar (right) hailed the completion of an ambitious upgrade of Delhi Duty Free Services' (DDFS) stores, which were inaugurated in late July. A US$10 million investment by the retailer began last year with a new-look arrivals walk-through store, followed recently by the conclusion of work on a high-class departures duty free store at Delhi Indira Gandhi International Airport Terminal 3.
The Moodie Davitt Report visited Delhi for the official opening, in the company of DDFS shareholders GMR,Delhi International Airport Ltd and Aer Rianta International (ARI). In these pages we feature interviews with the partners, comments from leading brands that collaborated on the project, plus images and video that illustrate the transformation of the business.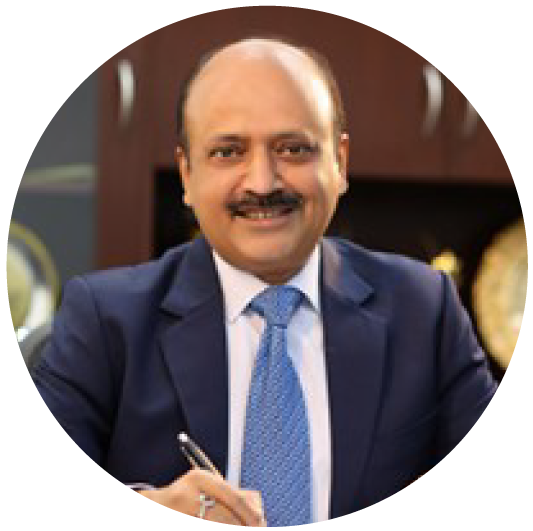 "The addition of 14 new [beauty] brands in departures… is one powerful indicator of the changing face of this business"
And it really is a business transformed, in an environment that has changed dramatically since Delhi Duty Free began trading at the then new T3 in 2010.
The past five years have seen sustained double-digit growth in passenger traffic, with the promise of more to come. That's the healthy base on which Delhi Duty Free is planning its future through to 2025 (its 15-year contract began in 2010). Traffic increases are bolstered now by an elegant and engaging new environment for shopping in departures, well thought out and highly effective and efficient transactional spaces in arrivals and a range of new brands.
The last of these is especially evident in the growing beauty sector. From just over 16% of sales last year, P&C is heading for 18% of total turnover (and well above that in departures).
In the context of an Indian duty free market dominated by spirits, that's solid progress, and a growth trajectory the retailer aims to accelerate further.
The addition of 14 new brands in departures, led by prestige lines from the Estée Lauder and L'Oréal houses, is one powerful indicator of the changing face of this business.
Investing in the future: At the Delhi Duty Free departures store opening in July were (left to right): Delhi Duty Free Services CEO Philip Eckles; Delhi International Airport Ltd. Deputy Chief Executive Officer Shyam Sundar; GMR Airports Ltd. CEO Business Integration – Airports Hari G Panicker; GMR Group Chairman – Airports and Delhi Duty Free Services Chairman GBS Raju; Delhi Duty Free Services Chief Financial Officer Rajiv Madan; ARI CEO Ray Hernan; Delhi Duty Free Services Head of HR Siddhartha Jain; GMR Group Chairman – Energy & International Airports Srinivas Bommidala; GMR Airports Chief Executive Officer – Business Development, JVs and Adjacencies Rajesh Arora; Delhi International Airport Ltd. Chief Executive Officer Videh Kumar Jaipuriar and Delhi International Airport Limited Chief Commercial Officer Non-Aero Tarun Arora
Led by arrivals, Scotch whisky remains the driver of overall sales, with strong value messaging blending neatly with classy showcases for the leading brands Johnnie Walker Black Label and Chivas Regal 12yo, alongside top-ranked malts such as Glenfiddich.
There are striking design touches that allow the environments in departures and arrivals to appear as coherent walk-through stores, from the attractive ceiling designs to the flexible lighting (notably in departures) that guide travellers throughout.
There is a firm focus on digitalisation, with heavy promotion of the company's strong value messages in-store and reinforcement of the Rupee pricing that was introduced in January 2018, alongside brands' own marketing campaigns.
Crucially, the stores were built not only to impress the demanding Indian traveller, but to set a standard that will resonate across the industry.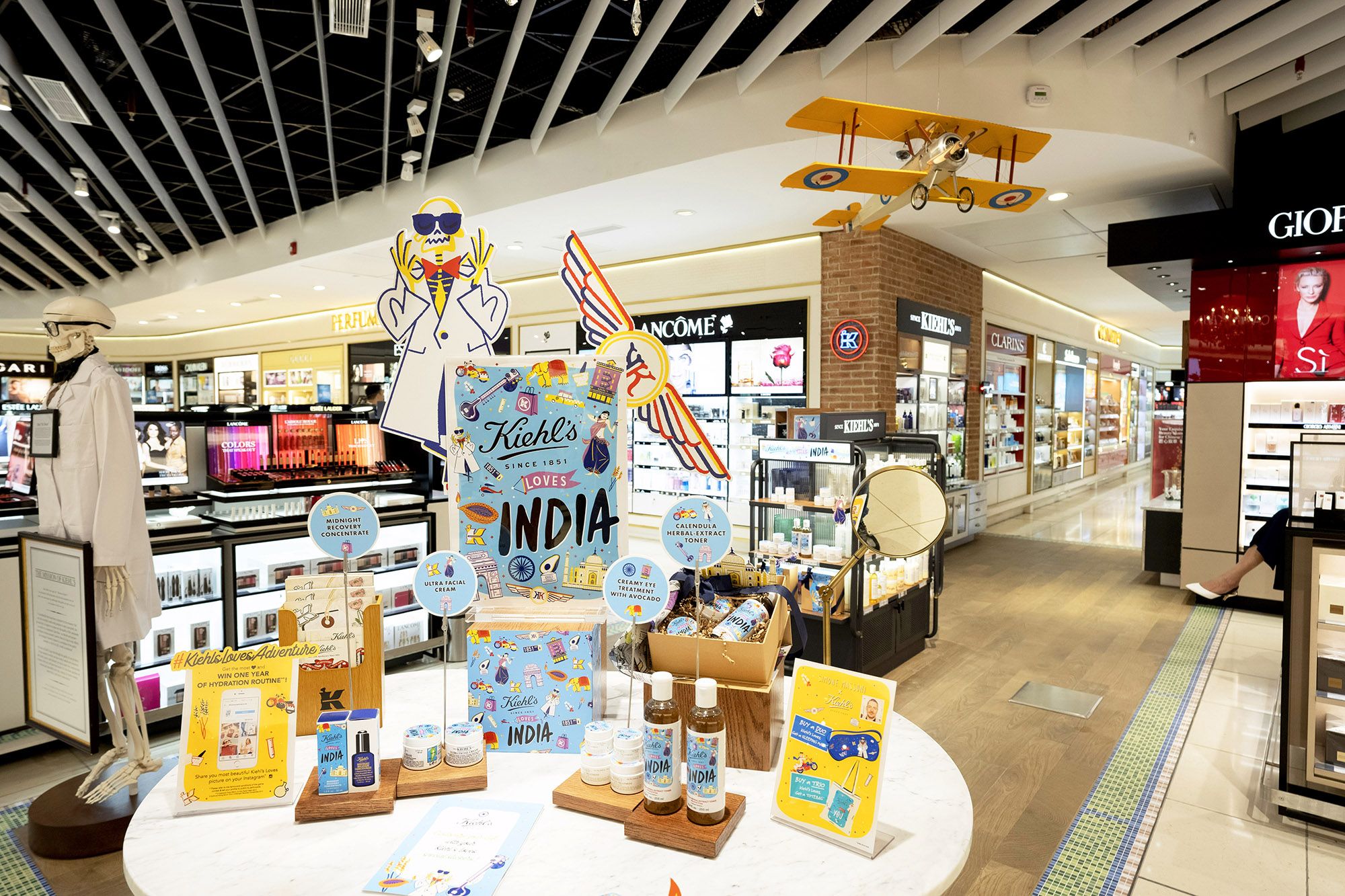 International beauty with an Indian twist: Kiehl's is among the new brands that adorn the departures walkthrough
As Delhi Duty Free CEO Philip Eckles puts it: "You will be hard pushed to find a retail environment of this calibre anywhere in India. There are luxury stand-alone stores in the local market, but under one roof, you could not beat Delhi Duty Free. It also compares to anything you'll see at the biggest and best airports worldwide."
The company and its key shareholders have set some big targets as they aim for a fast return on their investment. A budgeted +22% sales growth this financial year (to next March) on around +9% passenger growth is the goal, with higher spends and greater penetration driving the projected increase.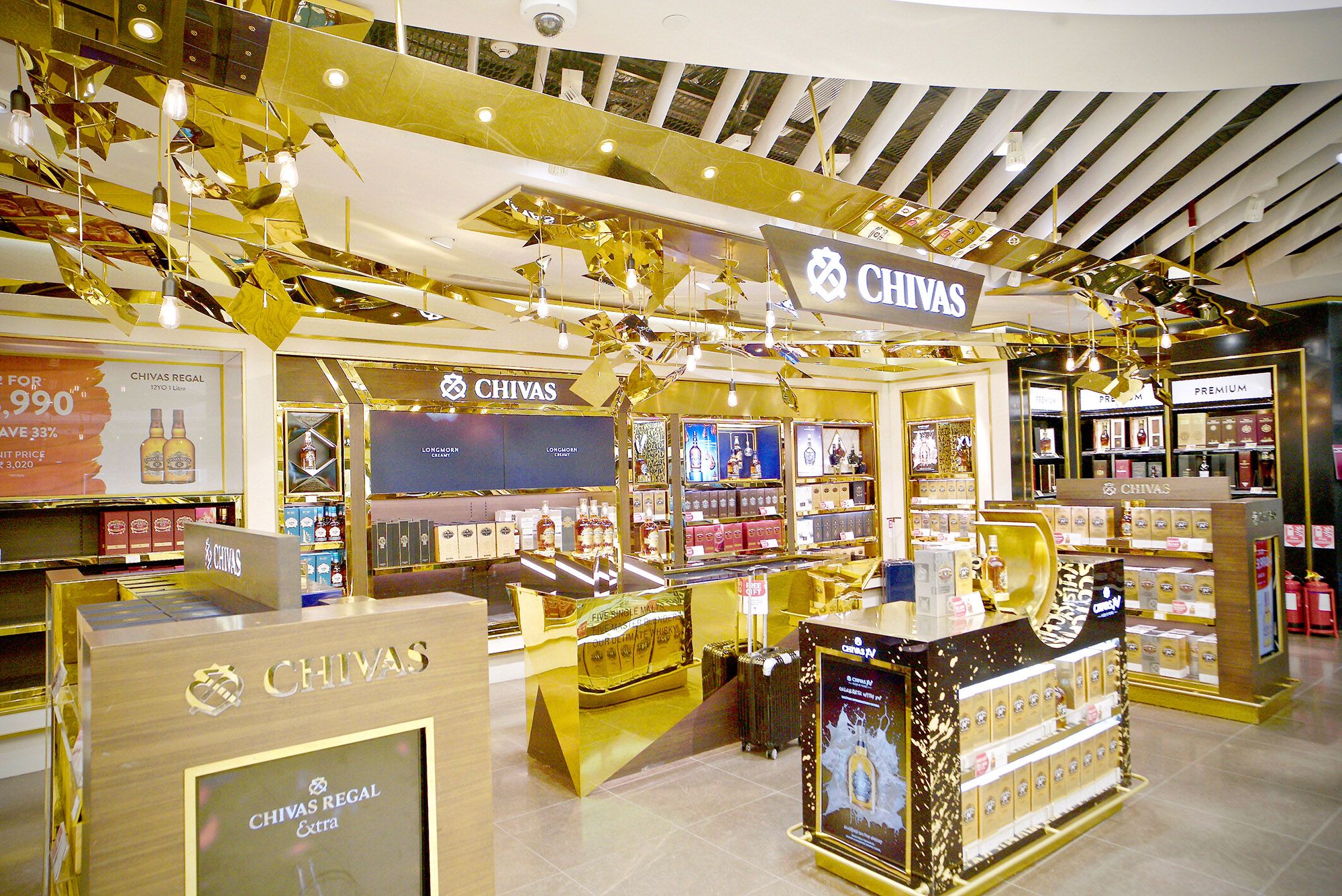 Chivas Regal and Johnnie Walker: Power brands at Delhi Duty Free, with classy arrivals executions pictured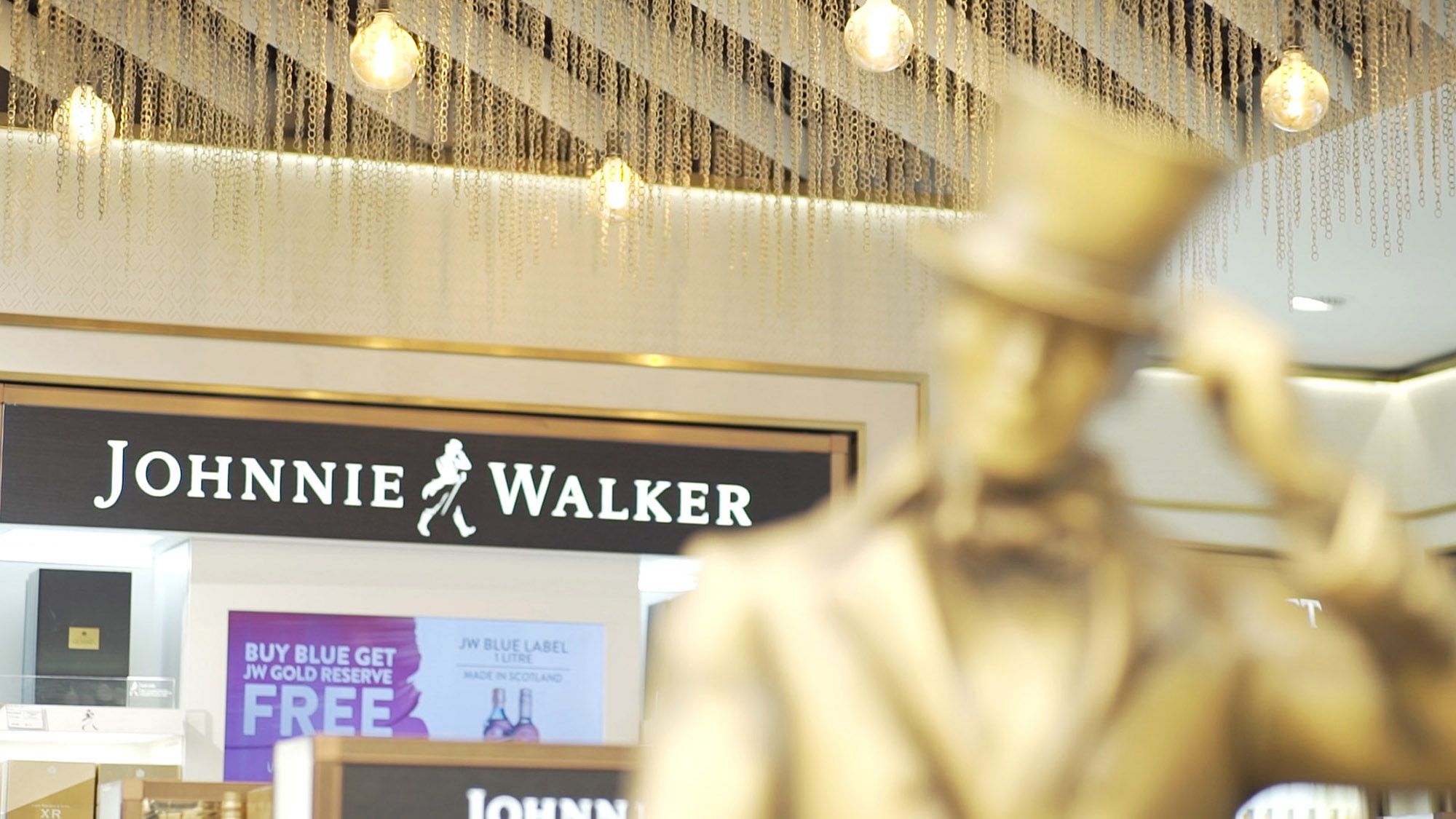 Delhi Duty Free has taken some bold steps over the past 18 months to transform its business, as we report in this special Spotlight eZine. The Moodie Davitt Report is delighted to help tell its story, as a new chapter begins.

Spotlight Series
September 2019