Profiling the world's top ten airports
---
As with several other major airports in Europe, the challenge of capacity is having a direct impact on consumer services and commercial activities at Amsterdam Airport Schiphol. Airport owner Royal Schiphol Group saw a -2.2% fall in airside retail per passenger spending last year (though this was partly offset by a strong performance in F&B). Of the retail result, the company noted bluntly in its year-end report: "This is a result of changed consumer behaviour and overcrowding in the terminal."
Today, Schiphol Group's most pressing concern is that it has reached its limit on air transport movements. Its airports handled 496,748 movements last year but cannot exceed 500,000 up to and including 2020. This in turn has an effect on passenger growth, a key retail driver.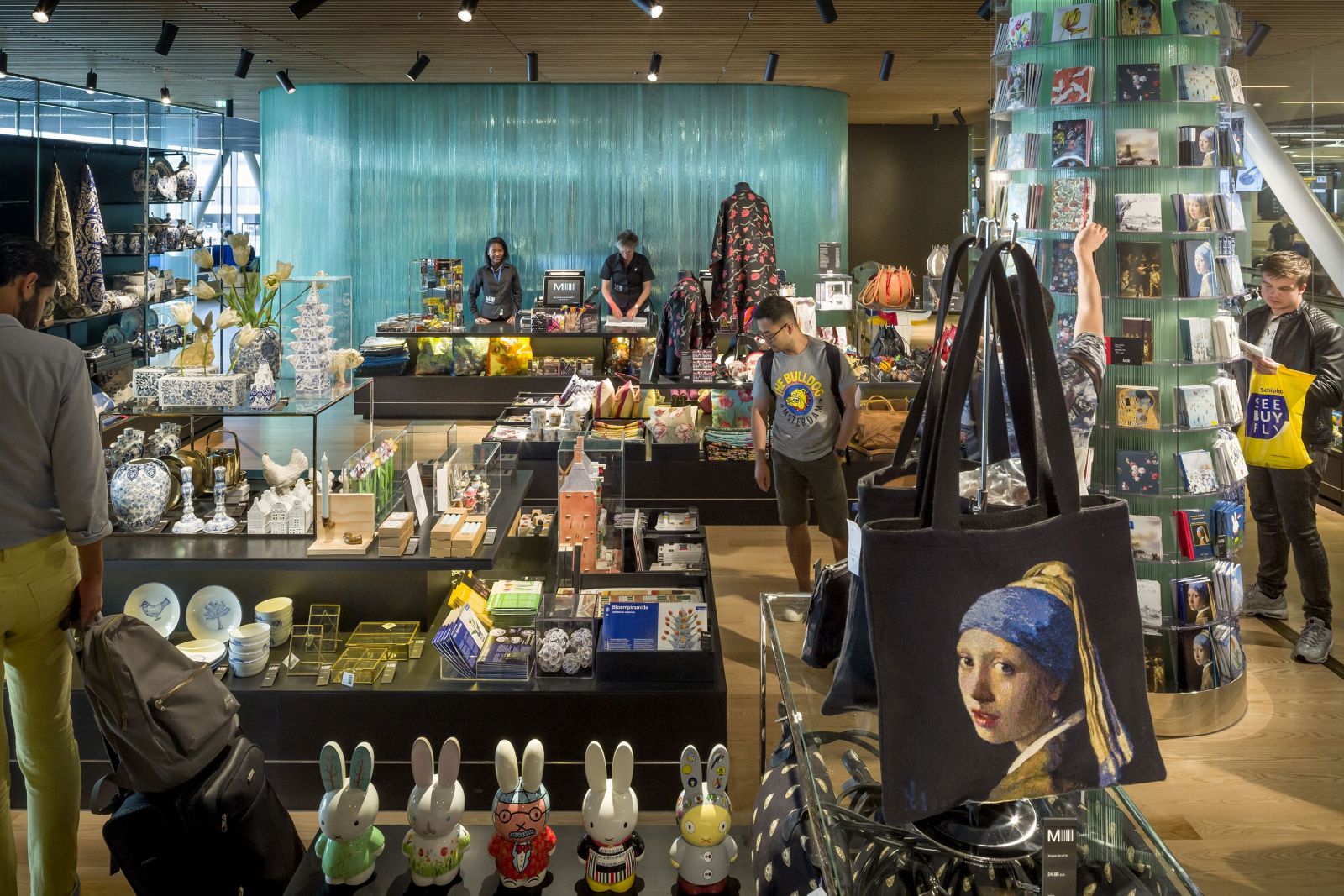 The newly renovated Holland Boulevard builds on Schiphol's strong Sense of Dutch Place
Before he left his role in March, President & CEO Jos Nijhuis called for "new agreements on smart and sustainable development of aviation beyond 2020" and stressed: "Until this extra capacity becomes available, we will continue to take further operational measures to avoid bottlenecks at peak times."
The group is addressing the challenge, though it will take time. As we reported last year, under Schiphol Group's Capital Programme the airport will be expanded considerably in the years ahead to include a new pier in 2019 and new terminal in 2023.
The new terminal will adjoin Departure and Arrival Halls 1 and allow 14 million more passengers to travel through Schiphol annually. Crucially, it will form an extension of the existing building, allowing Schiphol to retain the one terminal concept, with all facilities under one roof.
Schiphol Group fact file
International passenger traffic 2017: Amsterdam Schiphol 68.4 million (+7.7%)
Top five European destinations by passenger volume 2017: London Heathrow, Barcelona, Paris Charles de Gaulle, Rome, Dublin
Top five long-haul destinations by passenger volume 2017: Dubai, Atlanta, New York JFK, Toronto, Tel Aviv
Consumer products & services revenue 2017: €331 million (+8.2%)
Concessions income: €206 million (+10%)
Airside retail spend per passenger: €13.35 (2016: €13.65)
Airside F&B spend per passenger: €4.68 (2016: €4.32)
Schiphol has also been busy renovating and upgrading existing space. Among the big projects of the past year was the opening of the renovated Holland Boulevard, with a strong emphasis on art, culture, relaxation and shopping. The public area between Departure Lounges 2 and 3 features four retail units – including Rituals and Swatch – and three food & beverage outlets alongside a collection of Dutch art and culture.
As with its peers, Schiphol is also aiming to become a leading digital airport. Schiphol's Digital Airport Programme aims to accelerate the implementation of solutions, offering passengers more control over the travel process and personalised information through digital channels such as its website and updated app, plus partnerships with FLIO and others on consumer services.
By 2020, says the company, it aims to have fully upgraded its digital support for passengers, and opened retail 'omnichannel' services to complement its strong in-terminal offer.
Amsterdam Schiphol passenger traffic trends and forecasts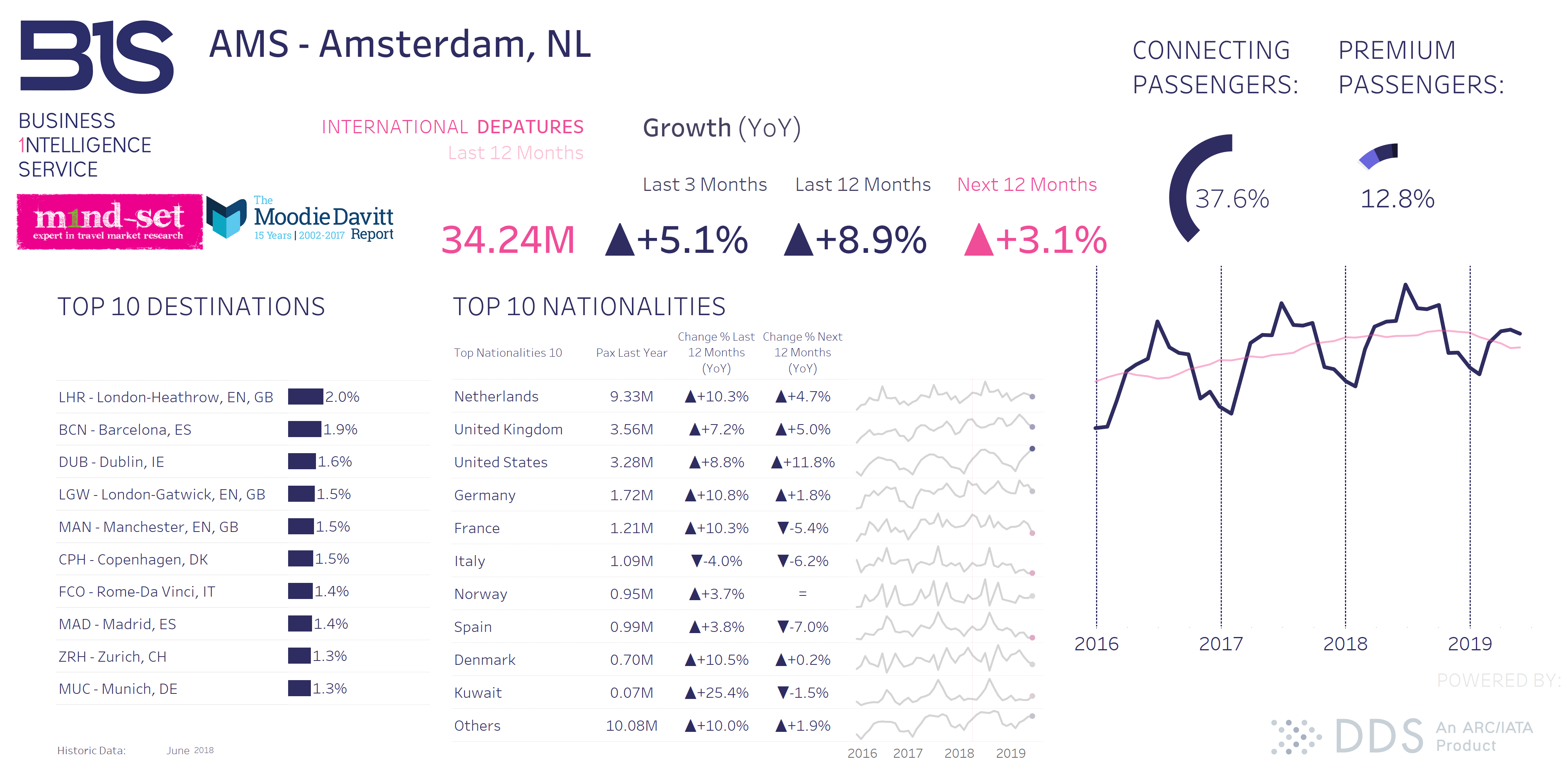 Note: The traffic figures here are published by exclusive agreement with m1ndset's Business 1ntelligence Service (B1S). This unique air traffic forecasting tool was developed with IATA and ARC's 'Direct Data Service' (DDS) database.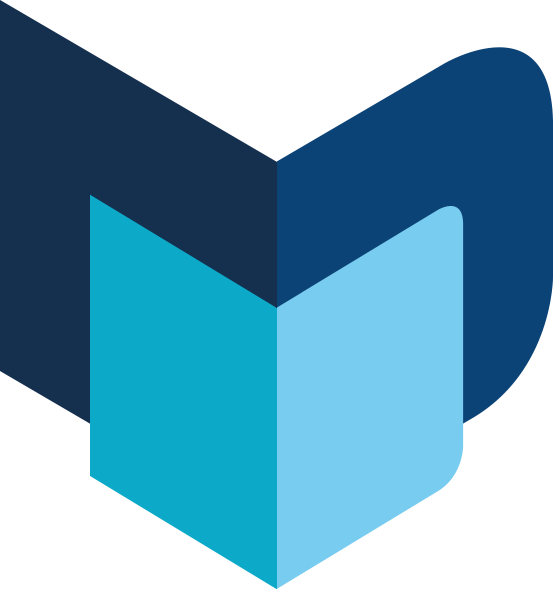 ---
The Moodie Davitt Report • The Online Magazine • September 2018