Next-generation business intelligence • Moodie Insights
---
Moodie Insights


Breaking new ground in travel retail data analytics
"Our industry needs practical tools, that are easy and functional – and don't require a team of rocket scientists to operate. Typically Big Data solutions will be under-utilised or sidelined if they are not accessible to key decision makers who want rapid access to information that they need."
INTRODUCTION: Moodie Insights is a new joint venture company formed at the beginning of 2018, and the latest addition to the Moodie Davitt family. It aims to bring a greater level of insight and informed decision-making to commercial leaders within the global travel retail and food & beverage sectors.
Moodie Insights has established a strategic partnership with Summit Insights, which provides acclaimed Business Intelligence and Advanced Analytics solutions to over 250 major retailers and brand owners, including big names such as Coca Cola, Qantas and 7-11 in Australia. Summit Insights has a well-established reputation across multiple sectors including retail, quick serve restaurants, airlines and convenience chains.
Summit Insights has over 20 years' experience harnessing the power of transaction data to drive more informed and commercial decisions that in turn drive business performance and ROI.
Powerful, proactive partnership
Moodie Insights becomes the newest part of the Moodie International Ltd (parent company of The Moodie Davitt Report) family. Founded by Martin Moodie, Dermot Davitt and Craig Mackie, the partnership has a clear goal to build on the Moodie International reputation as the most neutral, trusted and credible information provider within global travel retail.
Martin Moodie says: "I see great opportunity in this initiative to bring new solutions to the sector that can help ignite new growth opportunities and collaboration."
Craig Mackie, the General Manager of Moodie Insights, has worked for over 20 years in senior commercial and marketing roles, within large multi-national companies such as Diageo and GlaxoSmithKline. His experience extends across diverse geographies including his native Australia, the UK, Europe, Asia Pacific and China.
Craig has led the development and execution of large scale retail marketing programmes in a variety of retail sectors.
The difference between success and failure, he says, often lies in how well these programmes are grounded in genuine customer insights; as well as the quality of execution. Here he talks about the origins, philosophy and future of Moodie Insights.
Craig, what is Moodie Insights all about?
As business leaders we have access to an enormous amount of data, which if we can harness offers enormous potential to help grow our businesses. The real challenge is that for many of us, we have an abundance of data, but it can be both challenging and costly to integrate into our daily operations.
Nowhere is this challenge more acute than in an airport environment. We operate our businesses in one of the most dynamic retail environments in the world, where customer behaviour rapidly evolves. Flight delays, weather variations, cancellations and seasonal events will create constant change in the influences on our business.
We believe that there is genuine competitive advantage we can provide to our travel retail and food & beverage partners to improve their customers' experience by providing timely, actionable and commercially focused insights.
Our tools and technology utilise transaction-level data to drill deep into both performance and customer buying behaviour. Where we have nationality, flight arrival, departure or flight delay data this can also be harnessed to understand the unique behaviour of passengers within the global travel environment.
Together with our partners Summit Insights, we are bringing world-class tools to the sector. These empower commercial teams to understand their business faster, with real-time business insights that can help to optimise, measure and refine the retail proposition.
"The real challenge is that for many of us, we have an abundance of data, but it can be both challenging and costly to integrate into our daily operations."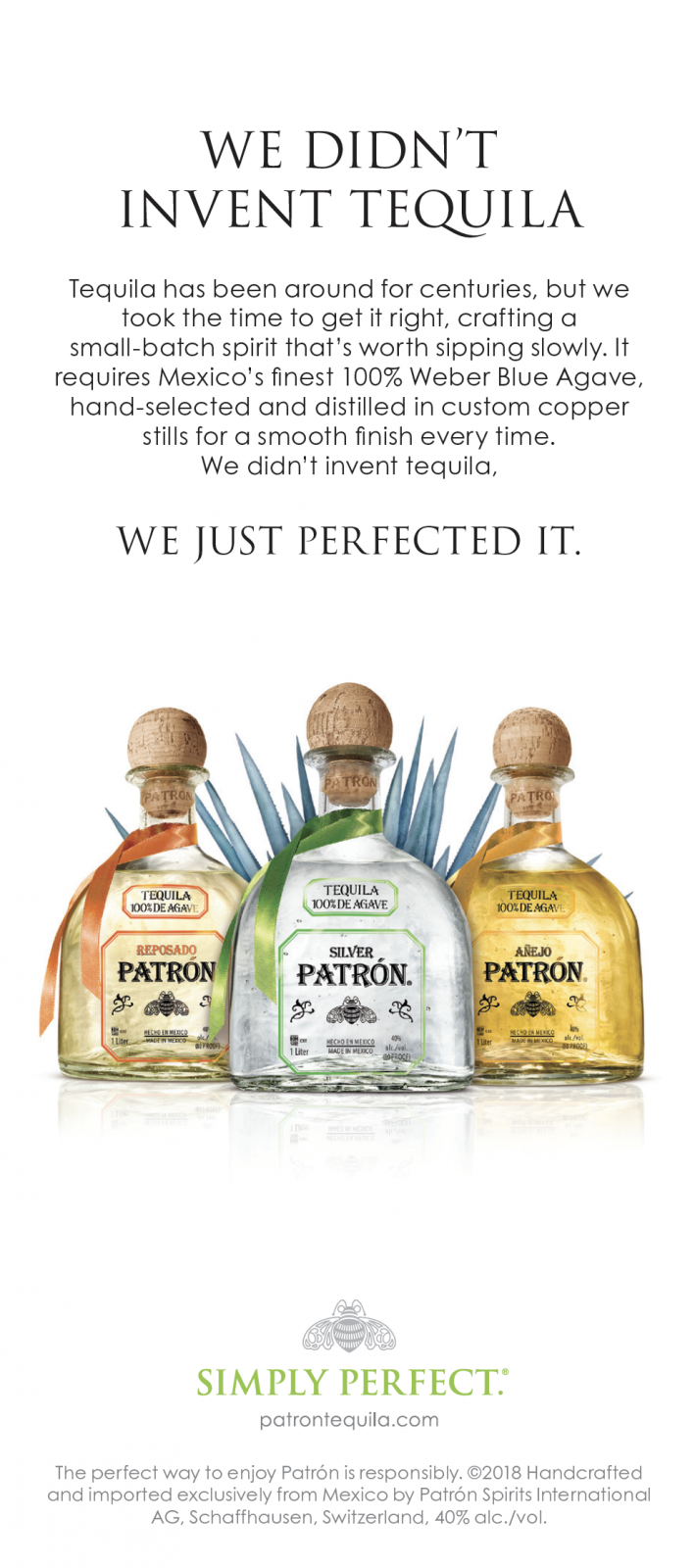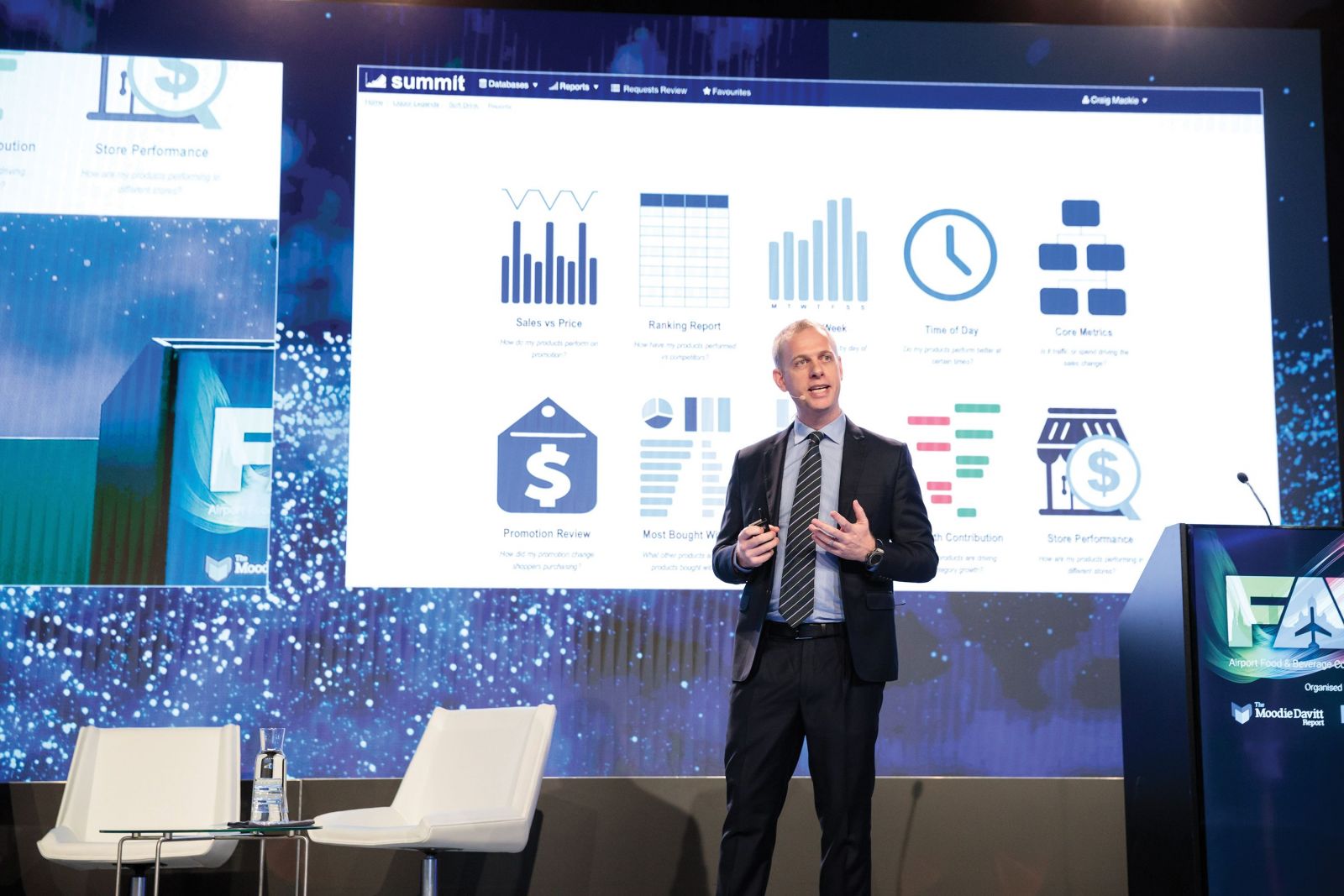 What type of insights do you develop?
Technology has advanced greatly in this space over the last ten years, and our tools utilise a combination of both advanced and predictive analytics to help reach clearer decisions, far more efficiently than ever before.
We are able to help understand the drivers of growth, including whether it is attributable to traffic increases, average spend or items per transaction. We then use this to deep dive into category and product level opportunities.
Using transaction data we are able to help optimise all elements of the marketing mix, including price and promotion, range and assortment as well as more deeply understand the effectiveness of both traditional and digital marketing programmes.
Because our tools are looking at every single transaction, every minute of every day we are also able to isolate customer behaviour through time of day and day of week. This enables us to provide more specific recommendations that can help to improve the retail offer to be most relevant to the customer.
How do the solutions help your clients?
The key point of difference for our business is how user-friendly our tools are, making it much faster and more efficient for our partners to understand and action changes in their business in real time.
This used to be only the domain of data science experts; however our tools enable any commercial leader to quickly understand the drivers of performance within their business.
In the past, the process to optimise range and assortment, review promotional effectiveness or understand the impact of price changes required long and tedious work for specialist category management or market intelligence team members.
Many of these processes now can be automated, allowing any member of the team to access sophisticated analytical techniques and data visualisations that improve clarity, consistency and efficiency.
During my time in marketing and commercial leadership roles, the majority of these processes were managed manually, often using just Excel spreadsheets. The advancement in technology now means that we can spend 80% of the time focused on building clearer strategies and driving execution, rather than 80% of our time just trying to wrestle with data to identify opportunities!
"Because our tools are looking at every single transaction, every minute of every day we are also able to isolate customer behaviour through time of day and day of week."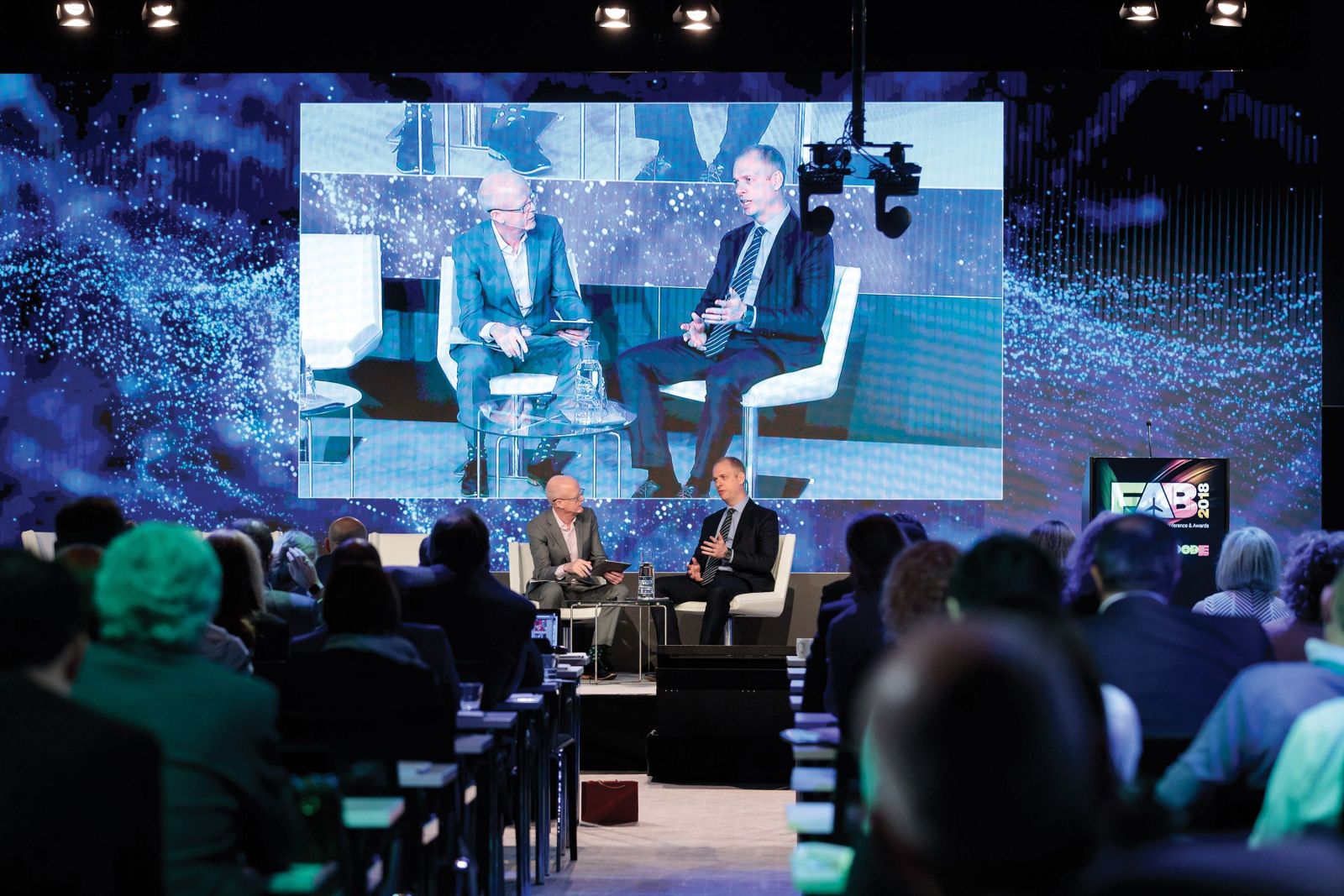 So, functionality and ease of use is key?
Absolutely. We often talk about being frictionless when managing data; which simply means being able to make informed and clear commercial decisions in real time.
Our industry needs practical tools, that are easy and functional – and don't require a team of rocket scientists to operate. Typically Big Data solutions will be under-utilised or sidelined if they are not accessible to key decision makers who want rapid access to information that they need.
Most leaders want their teams focused on developing fantastic ideas that will drive growth, and most importantly on executing them brilliantly.
Over the last ten years we have seen rapid developments in the application of technology to drive a greater level of informed decision making. Emerging technologies such as predictive analytics, machine learning and artificial intelligence offer potential to transform the speed and effectiveness of the way we make decisions in our organisations.
In the past, often by the time you would commission research or conduct analysis it would prove so time-consuming that the window of opportunity to execute against the insights developed would be lost.
I believe that the real opportunity lies in listening to, and acting on, customer data to enhance the retail offer and drive business performance. As leaders, what we really want is agility. I want to be able to understand my business performance, including what my customers want; develop and implement ideas, test and learn all within a weekly rather than monthly or annual cycle.
What are your ambitions for the business?
We see enormous opportunity in the future to drive much greater collaboration between airport operators, retailers and brands that in turn can improve our customer and passenger experience through the total customer journey.
Actually, we recognise that within the travel retail environment, there is a heightened sensitivity of data sharing, and a greater reluctance to share information compared to other retail sectors. One of our key goals is to create collaborative category based partnerships that can create value and drive growth for each of the stakeholders within the sector.
Moodie Insights is linked to a very public business in The Moodie Davitt Report. Any conflict there?
None. We operate with a strict 'Chinese wall' in place and with absolute (and legally committed) confidentiality in place. And anyway, I know from my experience with Diageo and through dealings with the leading travel retailers that Moodie International's level of trust within the business is extraordinary. Moodie Insights is all about growing the cake, not slicing it.
As a young business our key goal is to build a reputation for helping our partners increase sales through improving the retail offer and increasing sales conversion. As an industry we must be continually striving to create amazing experiences that create engagement and excitement in our outlets. We think Moodie Insights can deliver exactly that. 
Craig Mackie will be available in Cannes to discuss the opportunities Moodie Insights can provide; please visit our booth in the TFWA Digital Village.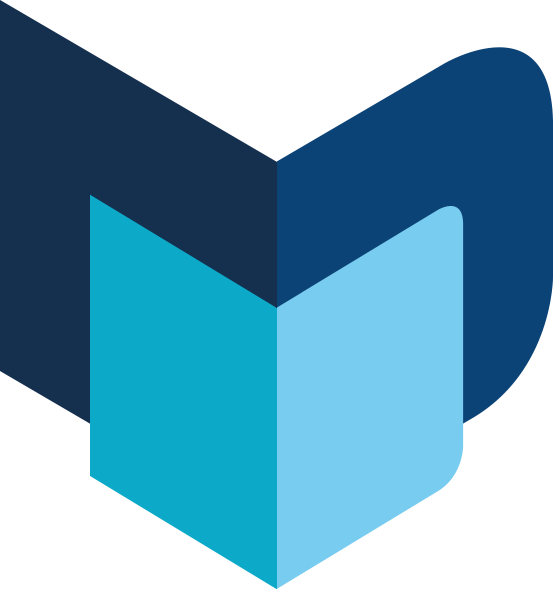 ---
The Moodie Davitt Report • The Online Magazine • October 2018