Interview • Lagardère Travel Retail
---
Lagardère Travel Retail accelerates its global expansion drive
In this wide-ranging interview, Lagardère Travel Retail Chairman and
CEO Dag Rasmussen and Chief Business Officer Ambroise Fondeur talk acquisitions, network expansion, partnership and adapting to a new consumer. By Dermot Davitt.
Editor's Introduction: With managed sales of €4.5 billion (including food & beverage) in 2017, Lagardère Travel Retail is firmly established as one of the top five travel retailers in the world today.
It is now a fully-focused, pure play travel retailer, having sold its remaining distribution activities, and parent Lagardère Group recently doubled down on travel retail as a core part of its strategy.
Managing Partner Arnaud Lagardère has called travel retail "the growth engine of the group". Alongside Lagardère Publishing, the travel retail arm is now one of the "priority pillars" and a central focus of group investment.
With that backing the company has also played its part in industry consolidation in recent years. In 2015 it swooped to acquire US North American travel retailer and restaurateur Paradies, and in August this year, it built on this position by striking a deal for airport restaurateur Hojeij Branded Foods (HBF), subject to final approvals.
The new combined North American entity becomes the third-largest player in travel retail and dining in North American airports, with annual sales of more than US$1.2 billion (US$350 million from food & beverage).
The drive for growth is mirrored in other regions too. The roll-out of the company's next generation Aelia Duty Free stores is nearing completion in Europe; it is building on gains across travel essentials, F&B and duty free – its three key business platforms – in China and the wider Asia Pacific region; and is seeking to grow in the Middle East too.
Shortly before TFWA World Exhibition in Cannes, we spoke to Chairman and CEO Dag Rasmussen and Chief Business Officer Ambroise Fondeur about the key projects and developments, and about Lagardère Travel Retail's wider business vision.
Dag Rasmussen (left) and Ambroise Fondeur: Steering Lagardère Travel Retail's growth trajectory
The Moodie Davitt Report: First, can you outline how you see the Hojeij Branded Foods (HBF) acquisition reshaping the company's position in North America, notably in F&B? How does this move fill a gap and accelerate your progress?
Dag Rasmussen: We will be a US$1.2 billion player in that market once the acquisition is concluded. It strengthens our position considerably in North America, as HBF operates more than 120 bars and restaurants in 38 airports in the USA and Canada today. We won't be the number one in food service but we will be a significant player, and we'll be better equipped to tackle new opportunities.
There are two strands to the strategy here. First, in North America, travel retail is very much about food service and convenience. We made a big acquisition with Paradies three years ago and we started to develop food at that point. We are gaining critical mass with this new acquisition, with tremendous market potential. This is a platform to grow in North America.
Second, it strengthens us in food service internationally. We will be working closely with our North American team to leverage the food service brands, in particular in-house brands that HBF has developed, on a global basis.
What does the move say about Lagardère Travel Retail's ambitions more widely, and its status in the international travel retail market?
Dag Rasmussen: Our ambition globally is to become the travel retail operator of choice, with our motto 'to exceed expectations every day'. Following this acquisition we are the number three travel retailer worldwide; we see travel retail as a holistic market that includes food service. So this confirms our strategy of three business lines that combine travel essentials, food service and duty free & luxury. This strategy is a growth accelerator and gives us the ability to offer adapted solutions to partners, depending on their priorities.
Should we expect further acquisitions to be part of the plan ahead?
Dag Rasmussen: We will continue to grow through a combination of tenders, acquisitions and partnerships. That will depend upon the opportunities and how we identify the best way to grow. We have the support of our shareholders for acquisitions but we also need to find good projects.
What are the major business priorities today? Of the three core business areas, which are you investing most in currently to accelerate their progress?
Ambroise Fondeur: We have a global approach across the three business lines and we don't prioritise one over the other. We want to grow each where it makes sense. We need to be strategic with our focus only on travel retail, but we also need to be opportunistic. Because we operate in a concessions business, we are not master of the timing of the opportunities that come along.
Recently it's true that more opportunities have come along in food service, but that is because of what the market has offered. We also have invested in duty free through tenders in Switzerland (Geneva), Saudi Arabia and others. We remain agile.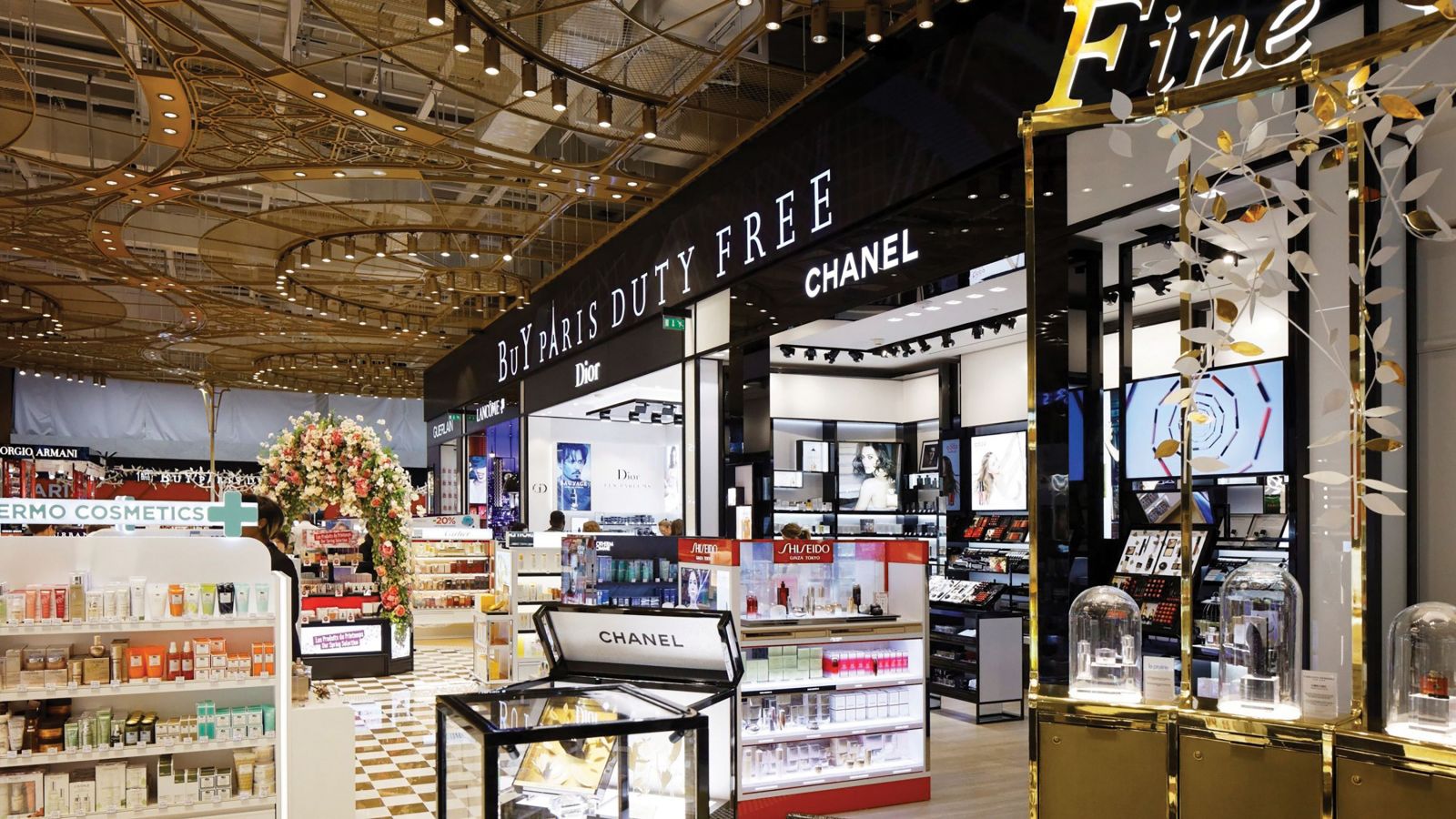 Setting the template: The 'New Age' beauty concept opened at Paris CDG 2E earlier this year will be rolled out across the retailer's stores in the capital
Let's talk about some key locations and your recent progress in each. What are the next steps for development in Paris and beyond that the wider European market?
Ambroise Fondeur: In Paris, we are at the start of a major renovation programme, which will touch all terminals in the coming years. In total we will open or refurbish 16,000sq m of retail space in the next 24 months.
This year we opened the upgraded areas at Paris Charles de Gaulle (CDG) Terminal 2E, Hall K. Next year come core category walk-through stores at CDG 2E, Hall L and Orly Junction, each with the 'New Age' store design that first appeared in Hall K. Alongside this we'll see a major programme of fashion and speciality retail, including new brands and concepts.
In 2020, there will be the new CDG Terminal 1 opening, Orly South (international) and the CDG T2 B and D junction. That is quite an extensive programme, and it will enable Paris to continue its upgrade of the retail experience.
Around the rest of Europe we are at the end of our roll-out of the 'next generation' Aelia Duty Free concept across the network. Over the past three years this has taken in Rome Fiumicino, Nice, Lyon, Prague and Warsaw, among others.
We are finalising work on Geneva with the opening of our final shop, the main departures store, in October, and we completed our Venice stores in July. Our next big project in Europe will be at Rome Fiumicino with a brand new Schengen terminal to open in 2020.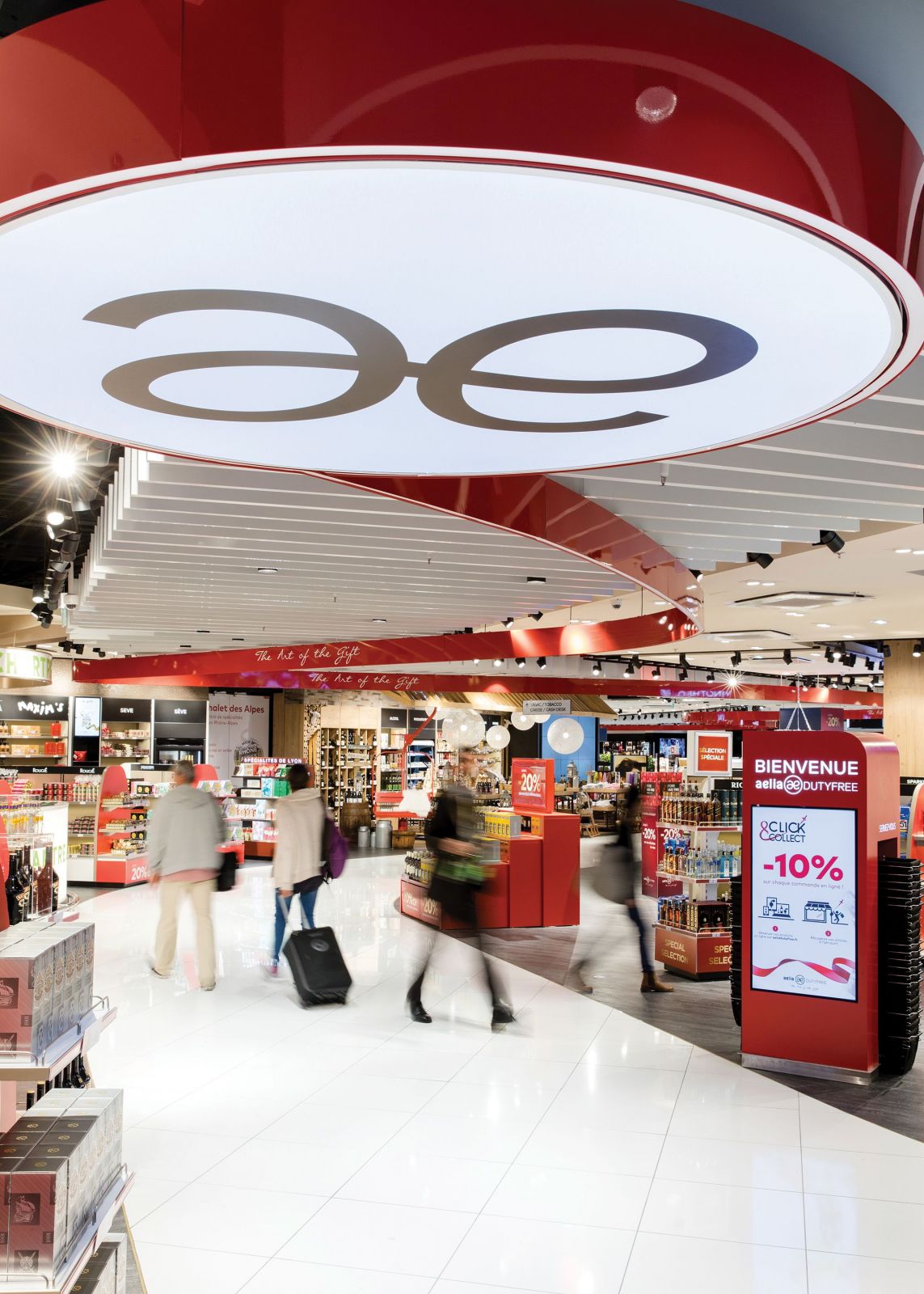 Aelia Duty Free's striking walk-through stores have helped transform the commercial environment at Nice Airport T1 and T2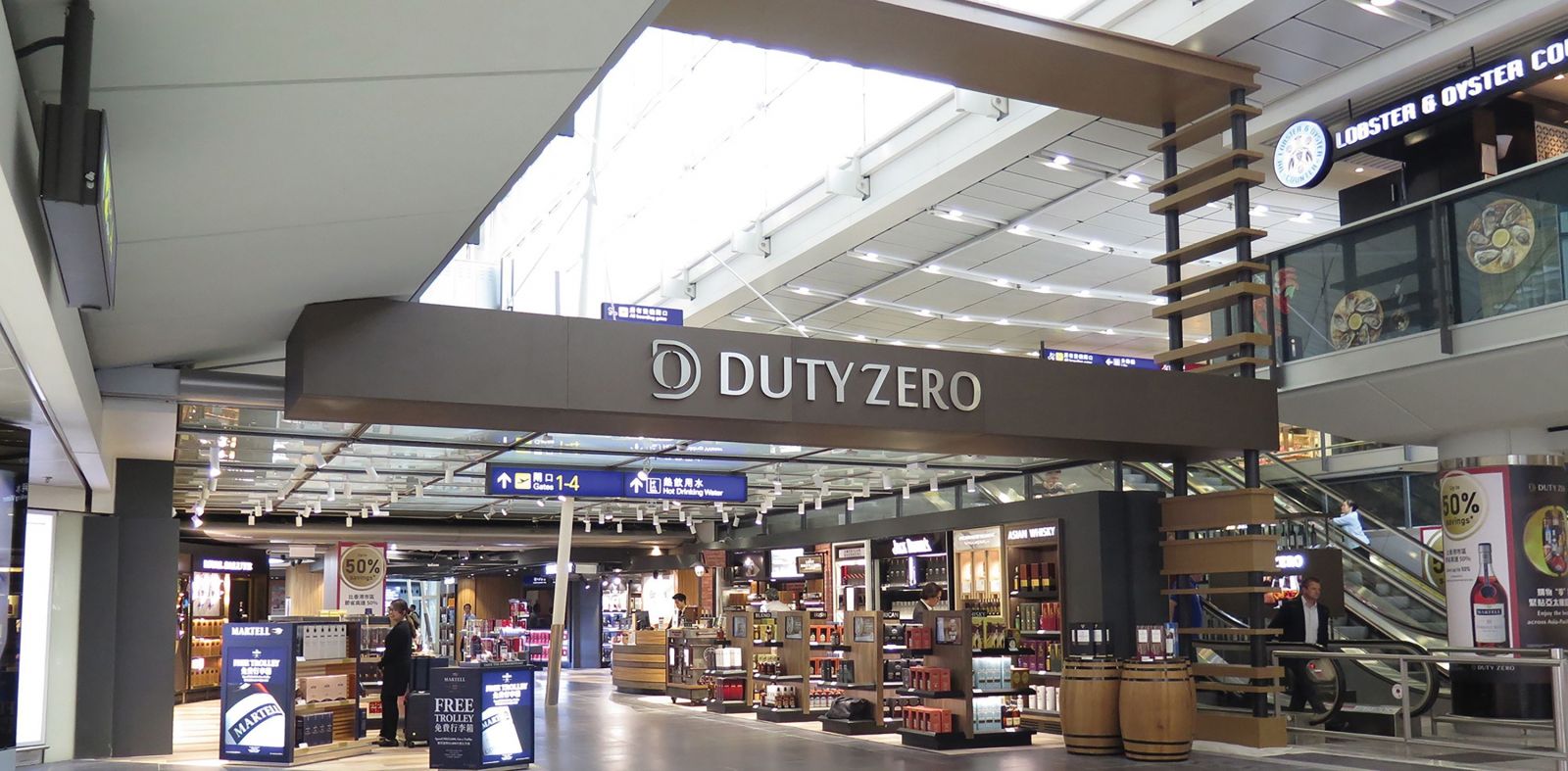 The retailer hails the performance to date of the Duty Zero by cdf stores at Hong Kong Airport, managed in partnership with China Duty Free Group
Can you update us on your progress towards opening in Abu Dhabi, and ambitions in the wider Middle East?
Ambroise Fondeur: In Abu Dhabi, the latest news from the airport is that the Midfield Terminal is scheduled to open towards the end of 2019. We are gearing up our plans for that timing. [Lagardère will run the core duty free categories of liquor & tobacco, confectionery and fine foods in partnership with Abu Dhabi Capital Group – Ed].
In Saudi Arabia we completed the renovation of our store at Dammam Airport last year and over the summer we completed work on our two stores at Riyadh Airport. We are looking at the tender for Jeddah's new terminal though it's not clear what will happen next.
The Middle East is very interesting for us and a focus of investment. We have set up a new office in Dubai, and in coming months we will open a new supply chain out of Dubai, to serve Saudi Arabia and later Abu Dhabi.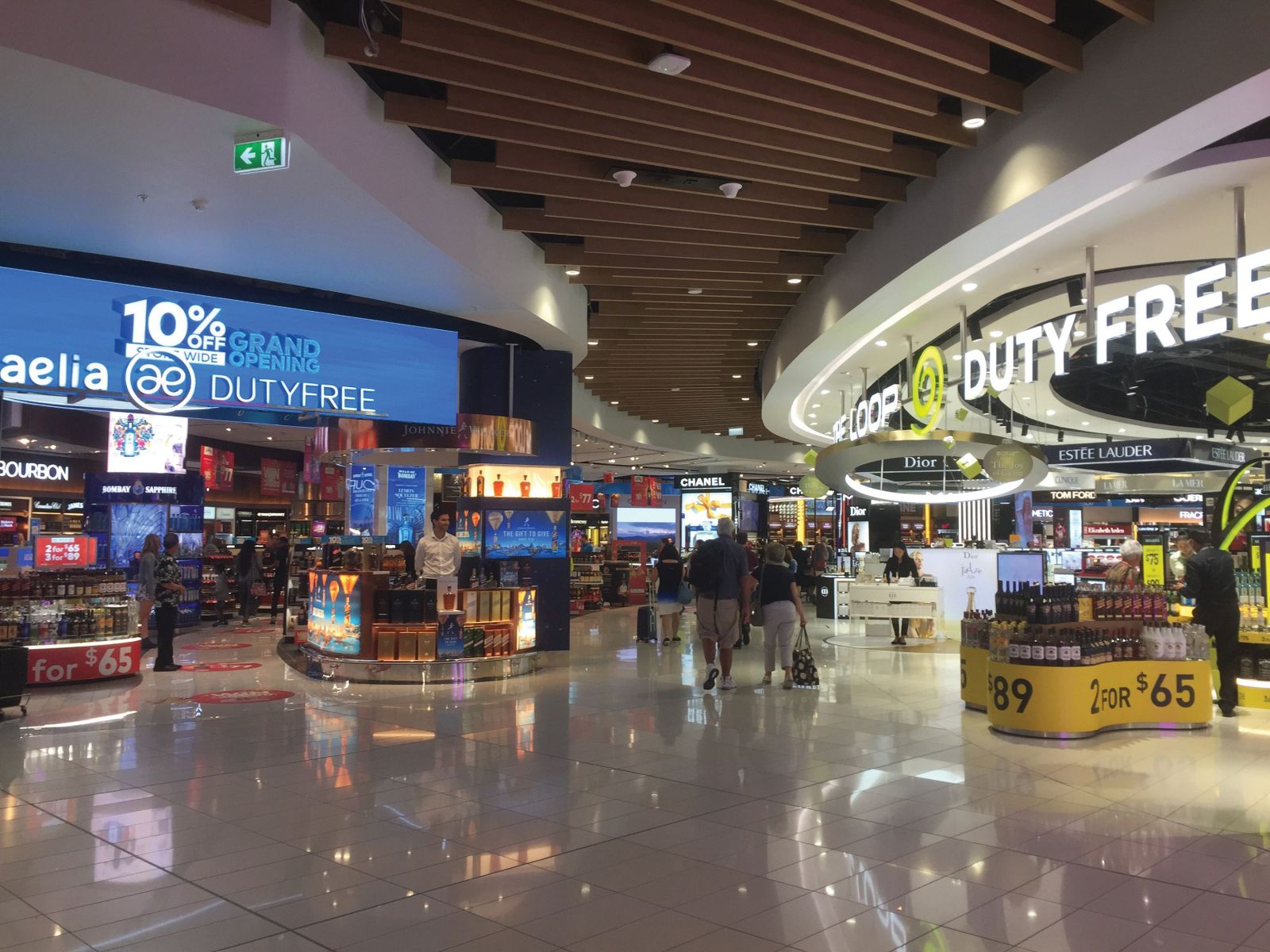 Under the dual operator model, Auckland International Airport remains a difficult business
The company has been active in China in recent years. What are the latest projects there?
Ambroise Fondeur: The Duty Zero by cdf stores we run in joint venture with China Duty Free Group have delivered a very satisfactory performance so far, and are being rounded out by the opening of the Hennessy boutique [on the eve of Cannes – Ed].
In China we have been very active across domestic airports, in luxury and in food service. Our latest openings were two Dean & DeLuca coffee outlets at Hong Kong International. We are opening more stores across domestic airports in China in coming months.
Elsewhere in Asia Pacific, you have made a big investment in the Auckland International Airport duty free business, though in competition with Aer Rianta International. What progress have you made there?
Ambroise Fondeur: We completed the main departures walk-through in Auckland in December and updated arrivals in recent months. We are renovating travel essentials with Relay and adding new local concepts to the line-up there too.
It's a dual-operator model of course and for that reason this market remains difficult. Having two operators can confuse consumers and doesn't allow the full potential to be maximised, we feel.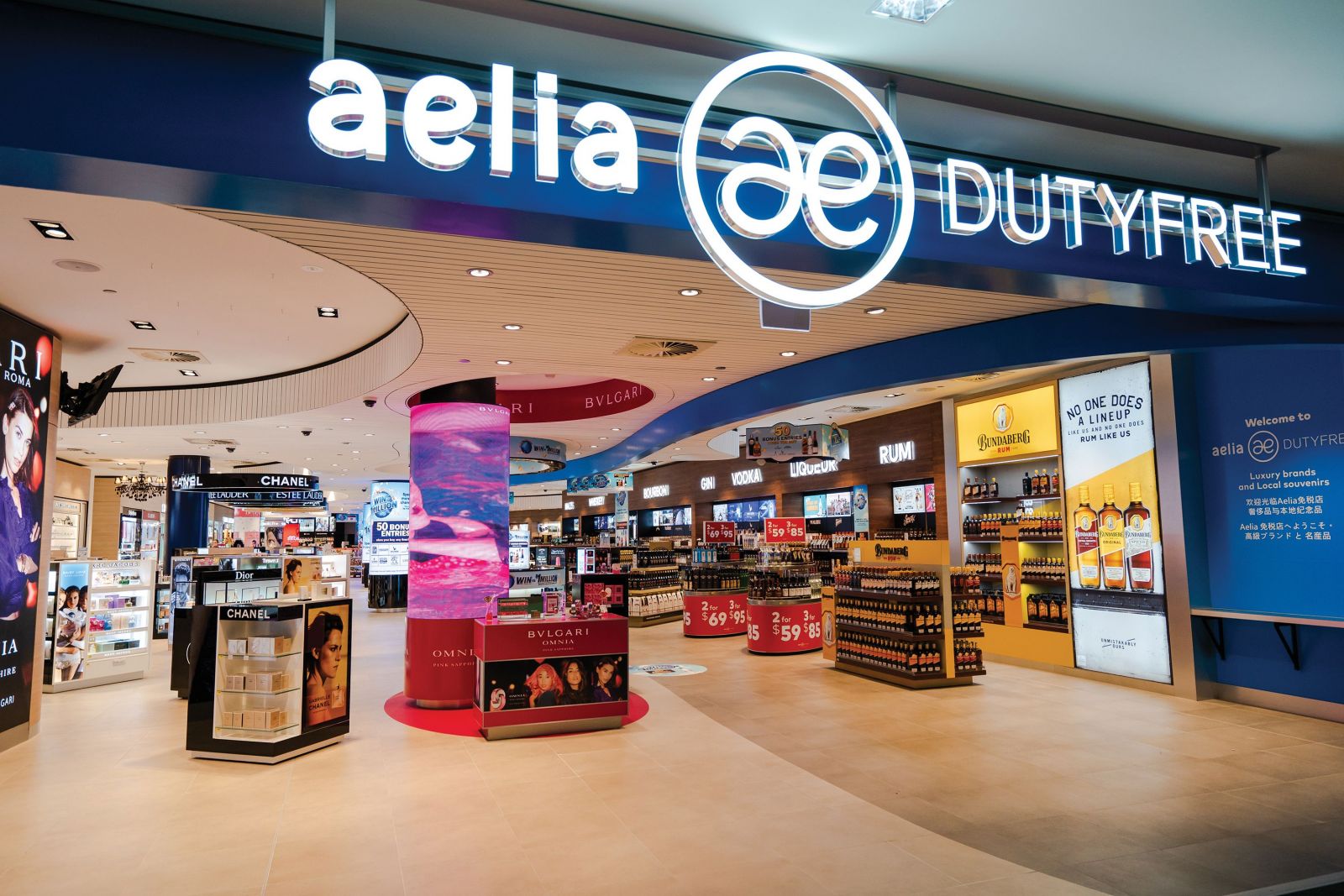 Investing in the retail footprint: New stores at Cairns Airport (above) and Dammam Airport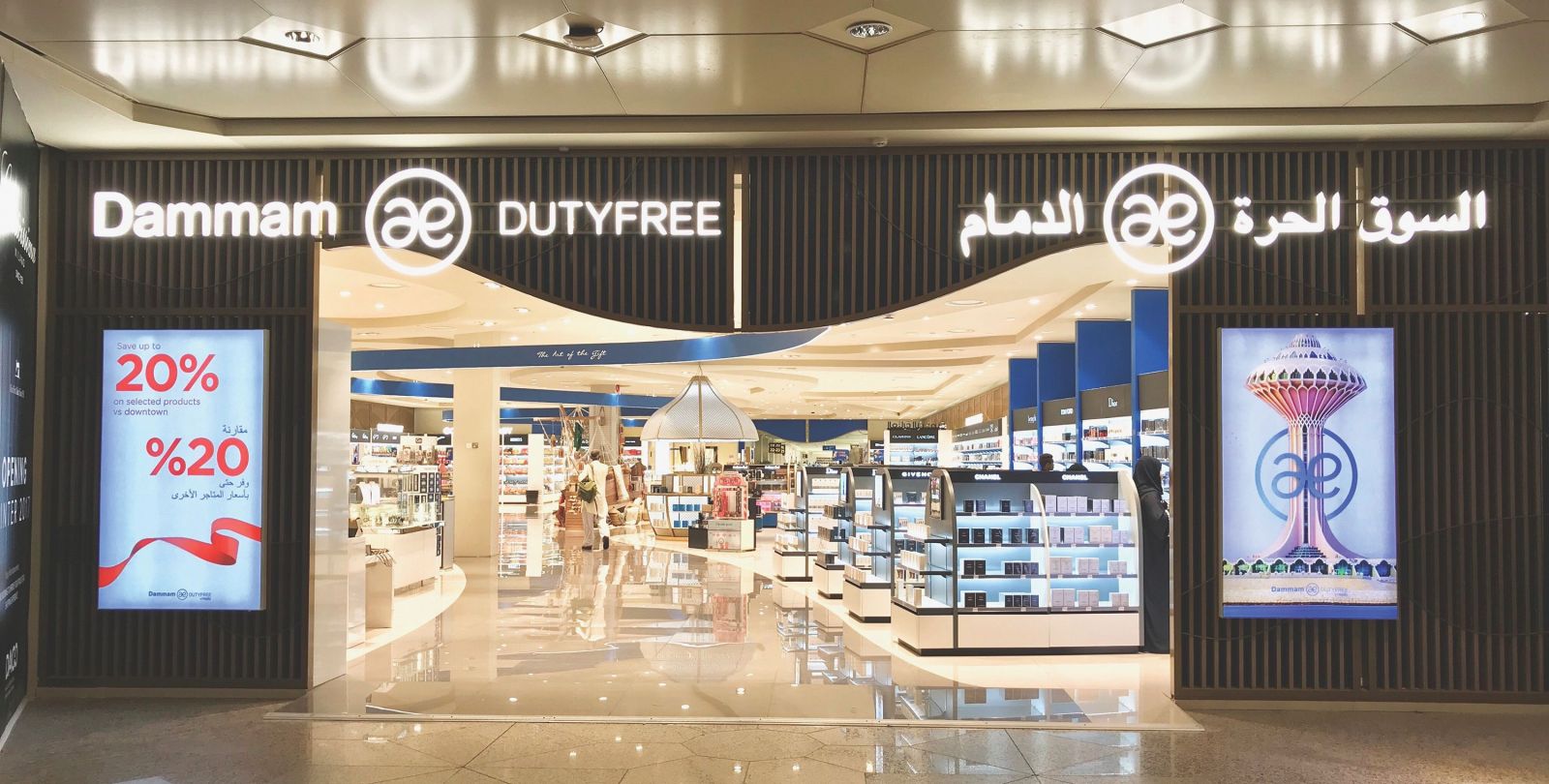 Turning to the bigger industry picture, how do you see the strength of the various product categories within the duty free & luxury business evolving?
Ambroise Fondeur: Managing the evolution of the category dynamics is a priority for us, as traveller profiles and needs change. We need to have flexibility to adapt the offer in the stores to what the shopper requires.
In terms of the highest-growth categories, I would highlight those driven by convenience and impulse. We have a successful impulse programme across our stores, which we will be accelerating in the coming months. That runs across categories, from beauty masks to smaller size liquor packs to snacks. These are items that resonate with travellers.
In the more traditional categories, we see skincare, alcohol and food performing well. Skincare is aided by strong growth among Chinese but also by new segments, notably the drive for healthy, natural products. Perfumes and fashion are still growing but are more mature and are not seeing the growth rates they did previously.
The categories that are struggling this year are tobacco and make-up. Tobacco unfortunately appears to be in mid- to long-term decline, though it will be interesting to see how new technology and 'heat, not burn' solutions can offset this.
In make-up, a star of the past two to three years, it has become more difficult. We'll see what happens there after a period of strong growth.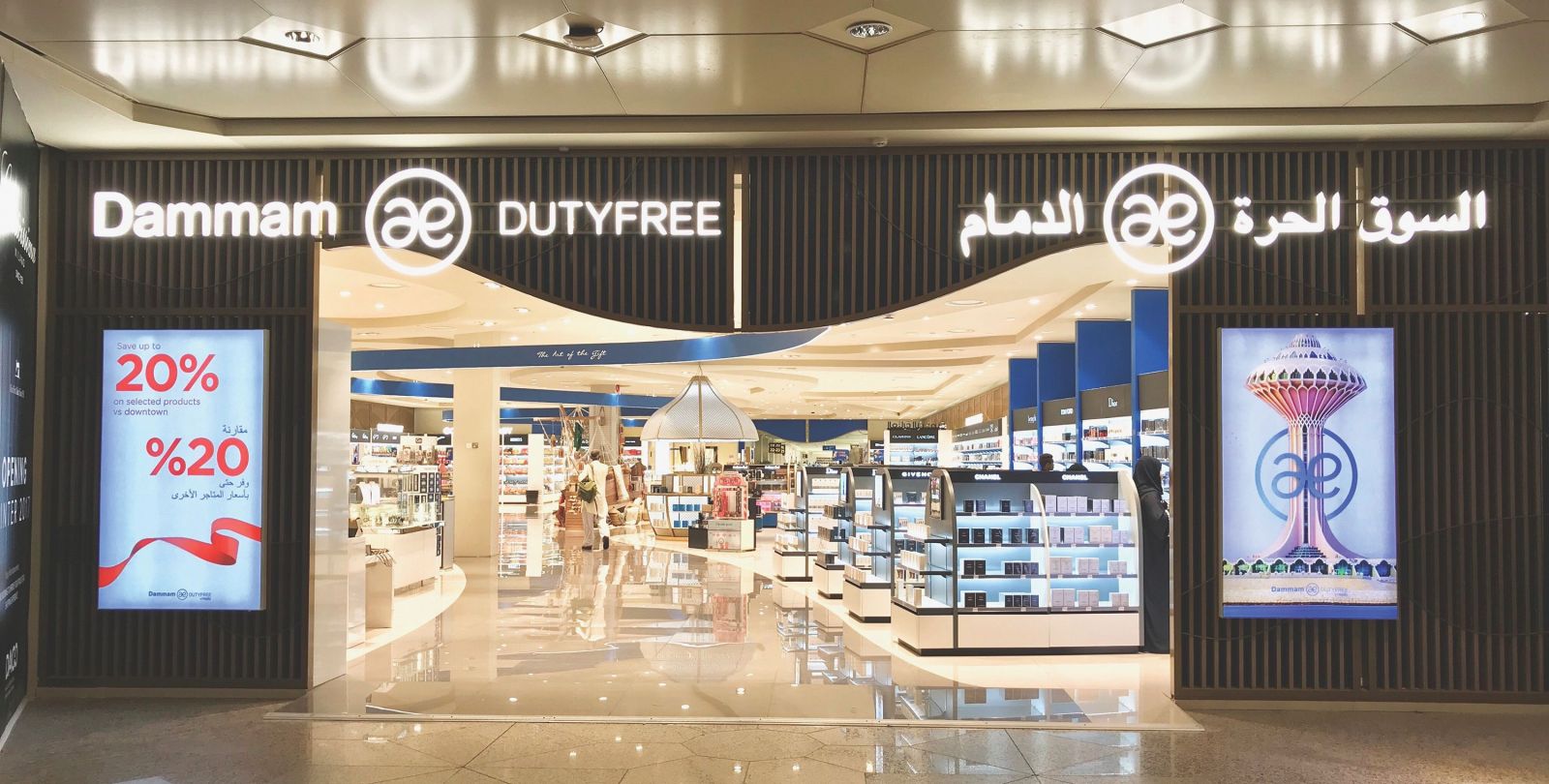 What more would you like to see from brands to drive innovation in the business? Is the push for intensive in-store personalisation among brands the right answer for retailers and for consumers today?
Ambroise Fondeur: We would like to see more differentiation. All the brands realise the value of travel retail as the most attractive niche within retailing. But they need to go further and really differentiate what they do in travel retail versus what they do elsewhere. We are fully ready to work with them on innovation, but it means real differentiation, not just packaging adjustments. It's a priority for us in coming years.
The other priority is to lift the experience in-store. The growth areas in retail today are travel retail and e-commerce, and where we win is in the physical customer experience. That means working with brands to improve the experience, including through better staff interaction.
On personalisation, the big challenge is how to adapt this to a fast transaction environment like travel retail. Yes, personalisation is key but we haven't seen fully convincing solutions, so it's up to us and the brands to try to find these.
What more can airports do to help engage travellers in the retail areas? Are layouts optimised for today's traveller?
Dag Rasmussen: The retail and food layout is critical in determining commercial success at an airport. We recommend that our airport partners engage with us so we can discuss the optimum layout together. It's not easy.
Each airport is different, and the flow of travellers is different. Too often we as retailers discover the retail layout only when tenders are issued, which is sub-optimal. We encourage landlords to talk to us in advance about how to optimise their retail and food activities.
Engagement with the consumer comes in other ways today. Where is Lagardère Travel Retail on the digital journey? What can the other stakeholders do to assist you in this?
Ambroise Fondeur: We see digital as an enabler for facilitation and for experiences in-store, so it's not about digital per se. Digital is a way to create new services like click & collect, to reserve products or to see what's available at the airport.
It can empower staff to serve the travellers with content. Here, brands can help us by providing content that encourages interest among potential shoppers. In addition digital can help us improve our payment solutions, which can be a pain point for travellers.
The other area is data, in which we are not yet expert enough. All parties are still too shy in sharing data. We see most value in greater collaboration between airports and retailers on this, and we at Lagardère Travel Retail are fully open to sharing. We can mix our own data with theirs to better understand the traveller and how they behave, and in the end facilitate their shopping experience. This in turn can optimise value creation in our shops.
How can airports incentivise all parties better so that performance across the Trinity can be maximised?
Dag Rasmussen: Airports need to ask themselves whether fixed percentage rates are the best solution to incentivise retailers? What about shifting to percentage of gross margin generated? How can they incentivise travel retailers to reallocate square metres to the most productive and growth-driven categories, instead of waiting for the end of their contract?
So the question is how can we maximise value by focusing more on commercial strategies rather than focusing simply on rent?
We will need to re-invent the Trinity model if we want to keep the necessary agility to help us adapt to evolving consumers, to accelerate time to market and to permanently refresh the offer.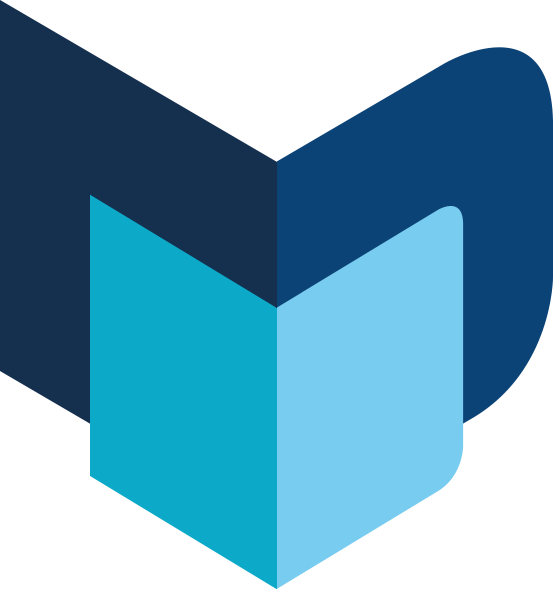 ---
The Moodie Davitt Report • The Online Magazine • October 2018