Retail Opening • DFS Group
---
Anything

but customary
DFS Group's newly renovated T Galleria by DFS, Auckland – located within the city's Customs House – was recently opened in spectacular style. Here we bring you images from the Grand Opening and of the new-look shopping environment.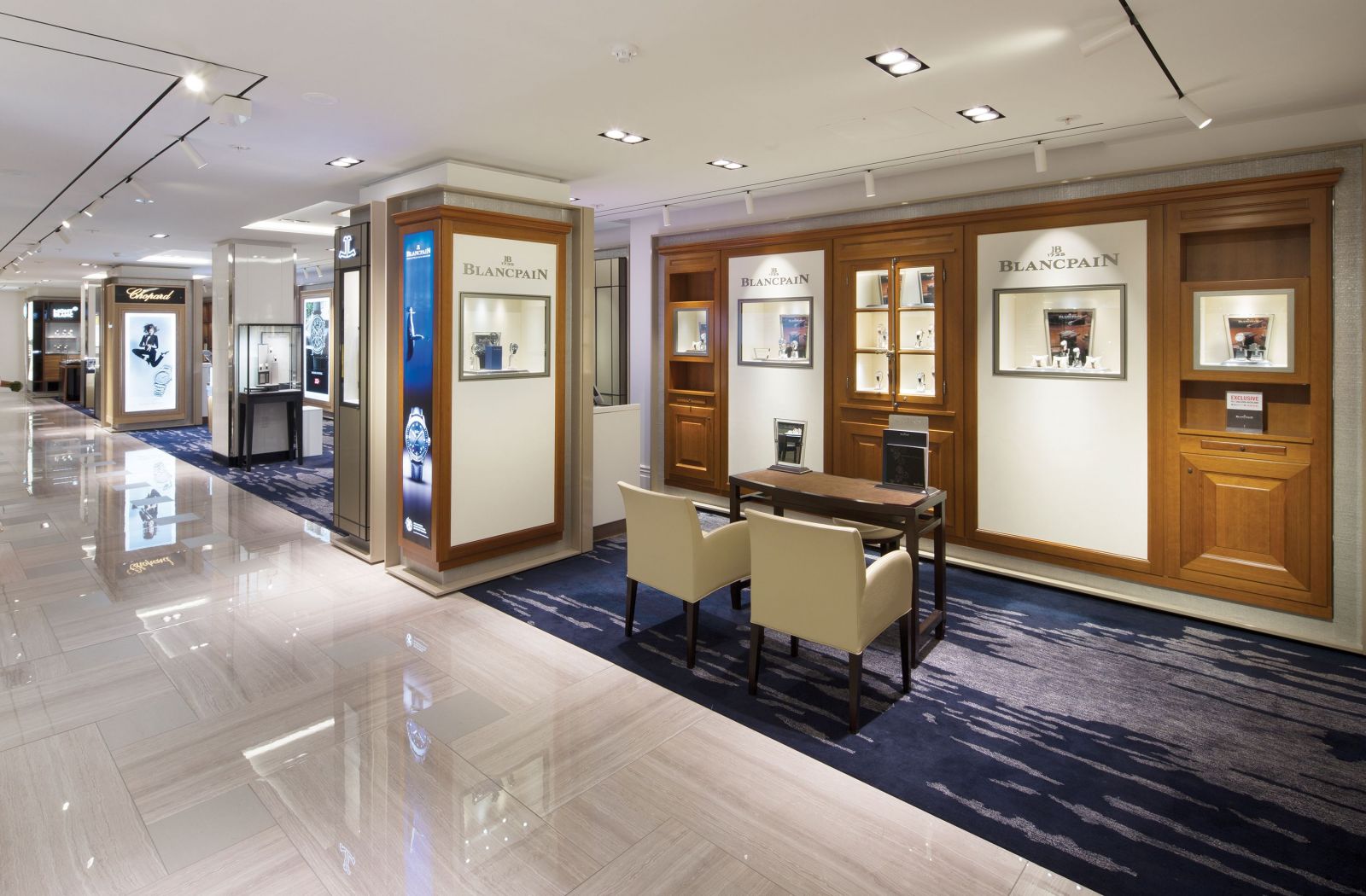 Glamour and swagger. Exuberance and individual spirit. DFS Group pulled out all the stops as it called on nine New Zealand-based fashion designers to help it officially open the newly renovated T Galleria by DFS, Auckland.
The store is housed within a heritage building – Auckland's Customs House – and is located in the heart of the city's central business district. It features over 200 leading brands spanning DFS' five pillars of luxury: Fashion and Accessories, Beauty and Fragrances, Watches and Jewellery, Wines and Spirits and Food and Gifts. There are 33 brands available exclusively at the store, the retailer says.
"We love to find new ways to surprise and delight our travelling customers, and with four levels of amazing products, there is something for everyone to discover," explains DFS Group Region President Asia South Robert Calzadilla.
"Our newly renovated T Galleria by DFS, Auckland is exceptional, and the opening event was a great opportunity to celebrate the store as well as the amazing design talent in New Zealand."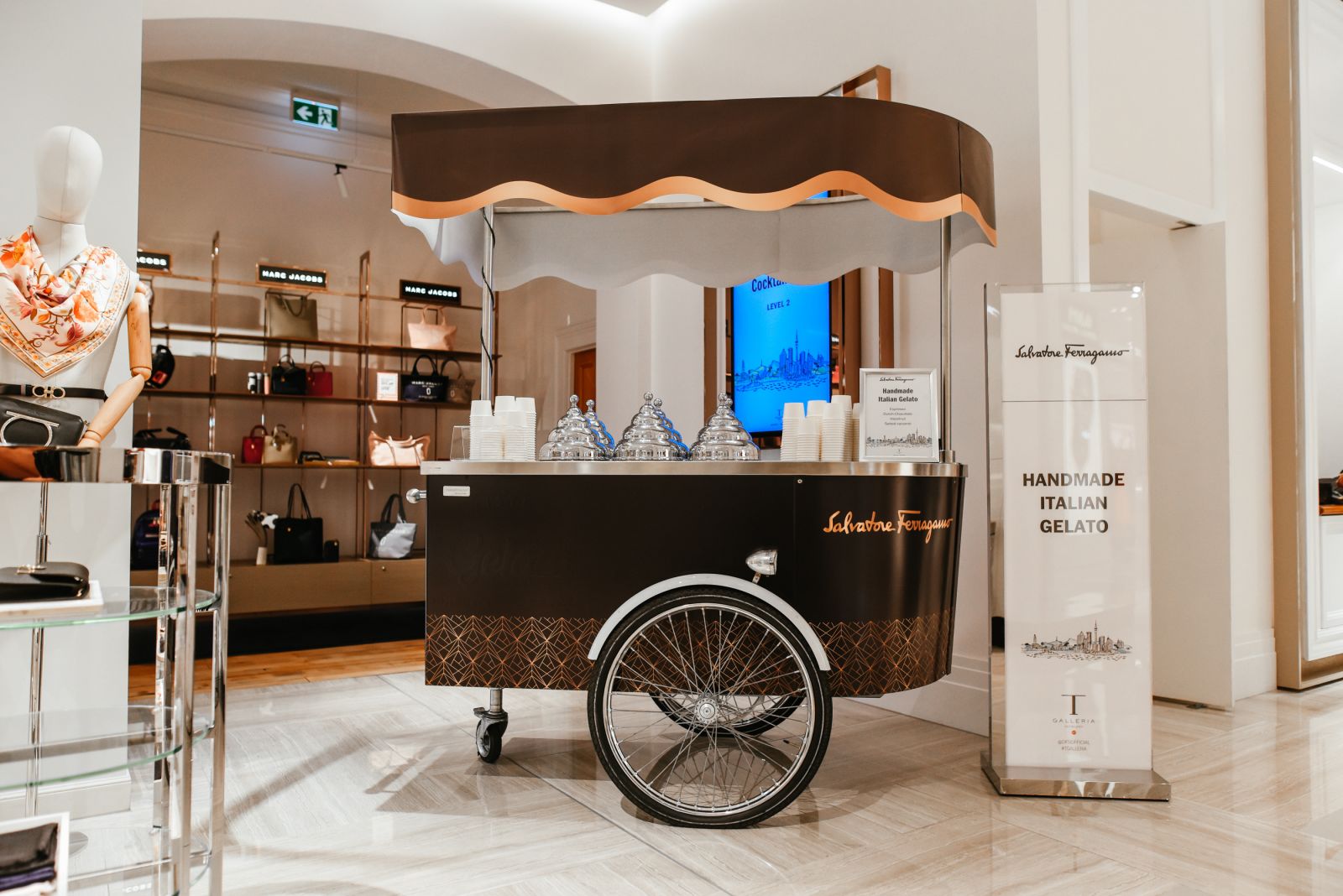 Now that's what you call designer ice-cream. Salvatore Ferragamo's gelato cart added flavour to the opening event

The grand opening celebration was a spectacular occasion, as the images on these pages demonstrate. The event was attended by over 500 customers and guests including New Zealand Fashion Week (27 August-2 September) attendees and representatives from the world of luxury retail. The event featured a striking art installation by local graffiti artist Otis Frizzell on the store's eye-catching historical staircase, a whisky and cocktail tasting, and a live performance from renowned DJ Jaimie Webster Haines.
The opening also included an in-store fashion show with a curated presentation by the nine New Zealand-based fashion designers. Here, as described by DFS, is a summary of what each brought to the party.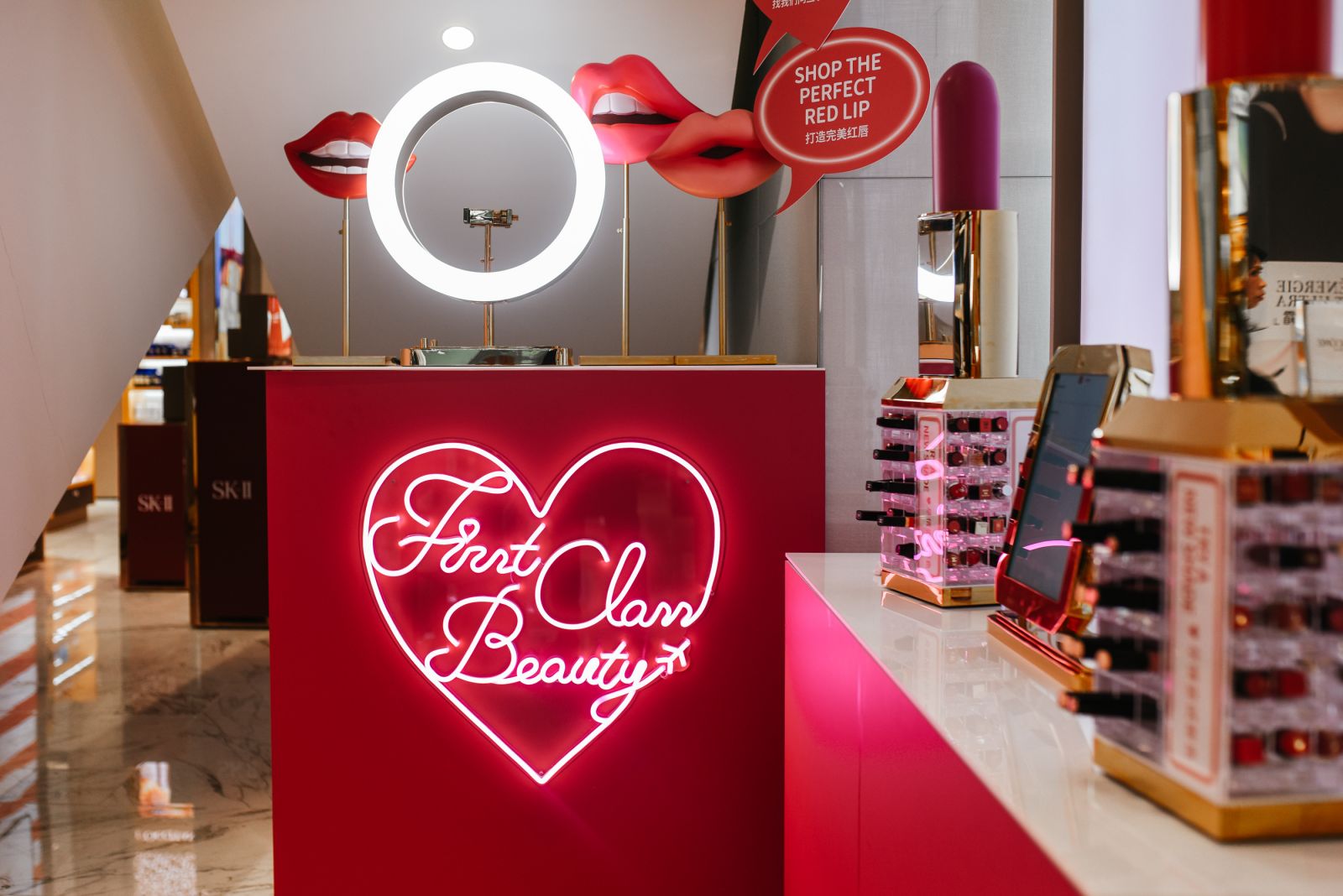 The new retail offer spans DFS' five pillars of luxury
Benjamin Alexander delivers a touch of glamour with his sequin-crusted suits and intricate beaded evening dresses.
Harman Grubisa avoids trends and produces everything ethically in New Zealand. Best friends Jessica Grubisa and Madeline Harman create
art pieces designed to enjoy a long lifespan in women's wardrobes.
Turet Knuefermann matches exuberance with tradition to empower women and celebrate their feminine beauty.
Maaike collections are a mix of flowing silks as well as cotton knits with a bolder and graphic edge that cater for multiple age groups.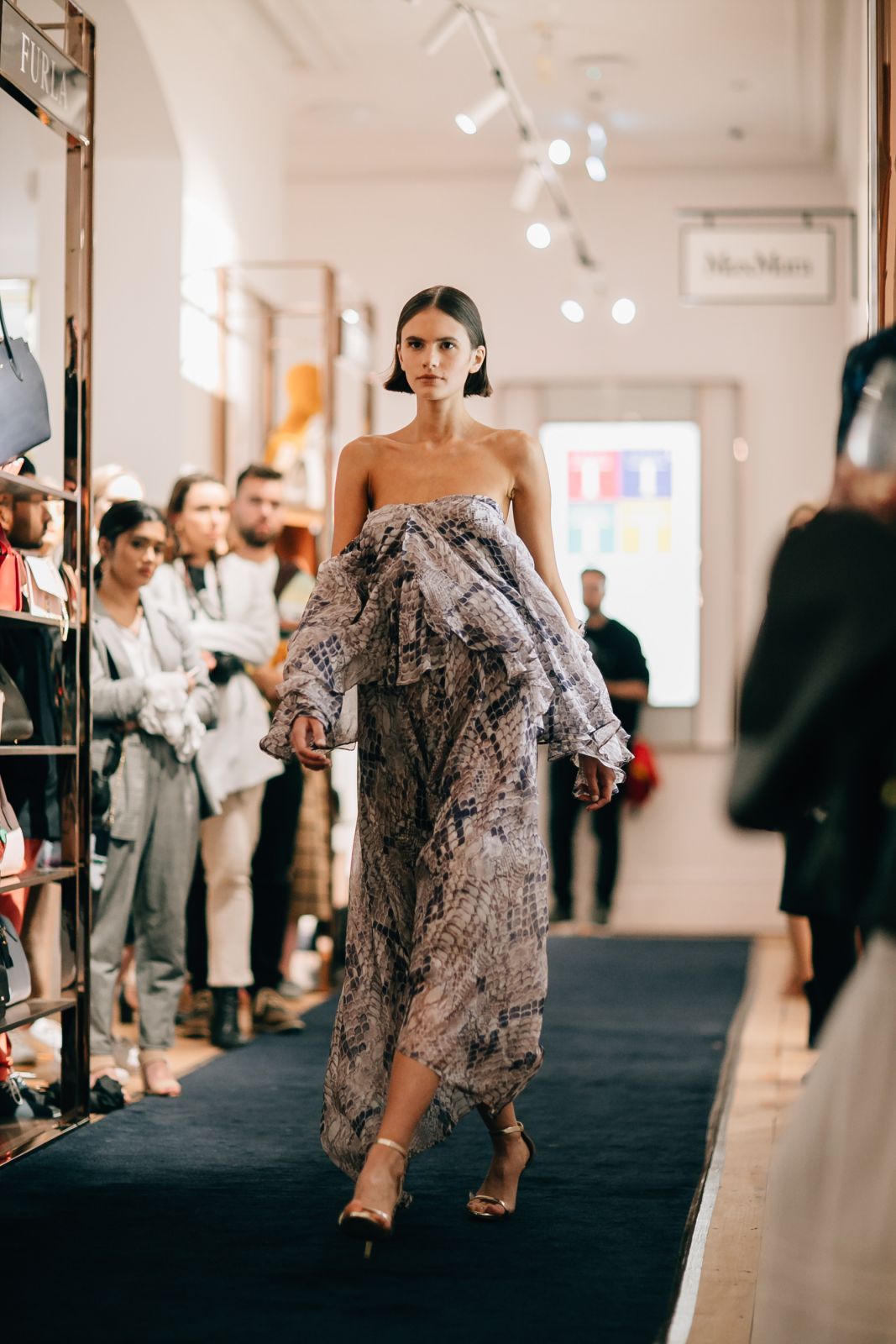 Turet Knuefermann: Fusing exuberance with tradition to empower women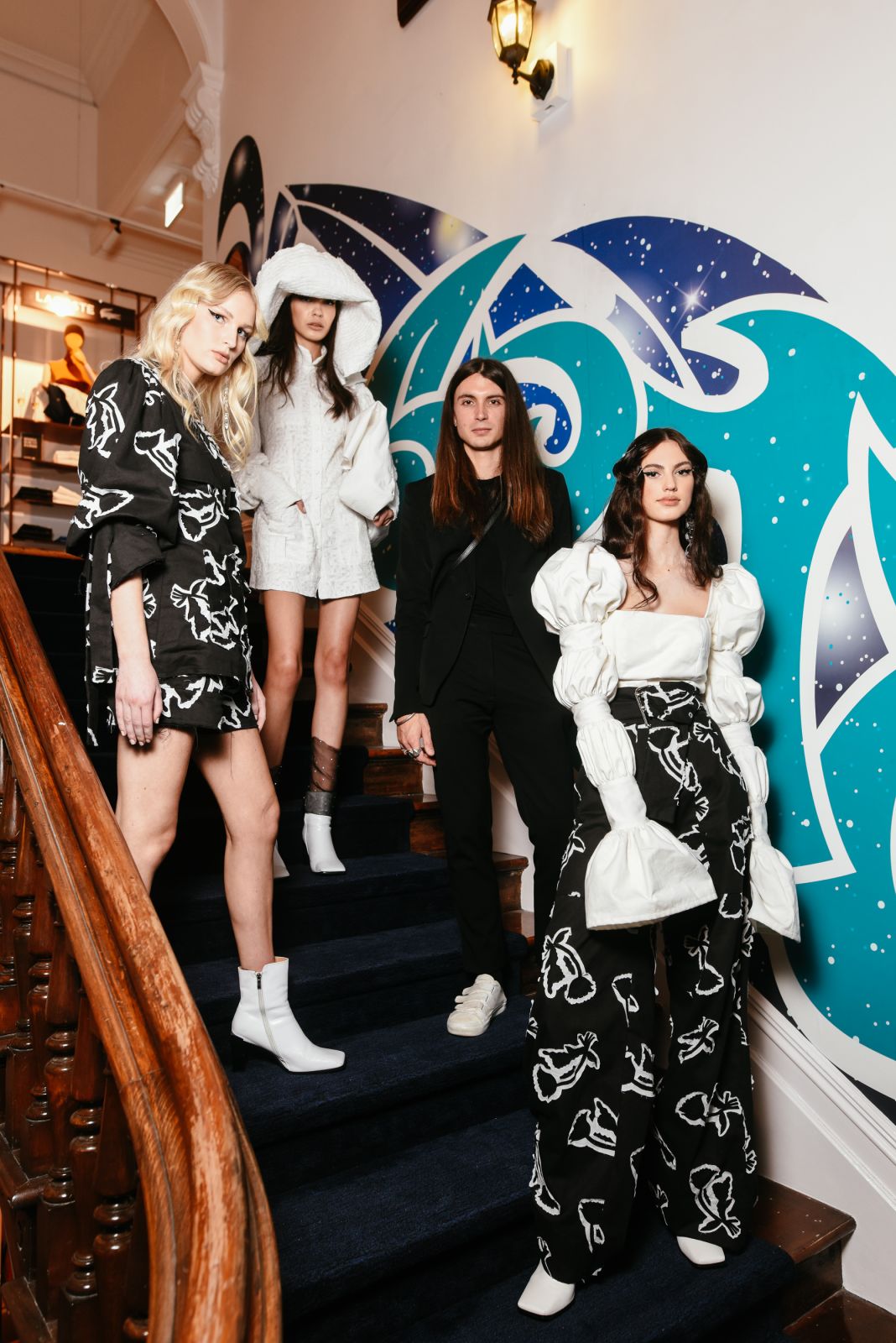 Fashion designer Benjamin Alexander poses with models to bring a touch of glamour.
Salasai is renowned for its bold prints, soft tailoring and languid aesthetic. Described as "dark and unassuming", each season is crafted to be innovative yet timeless.
Stolen Girlfriends Club entertain and empower a youthful rebellious spirit and a healthy sense of humour. The brand was founded in 2005 by three friends, Dan Gosling, Marc Moore and Luke Harwood. Garments are laced with confidence and courage, with an underlying feeling of rock'n'roll swagger.
Wynn Hamlyn combines classical tailoring with an expressive technical approach led by youthful joy in materiality.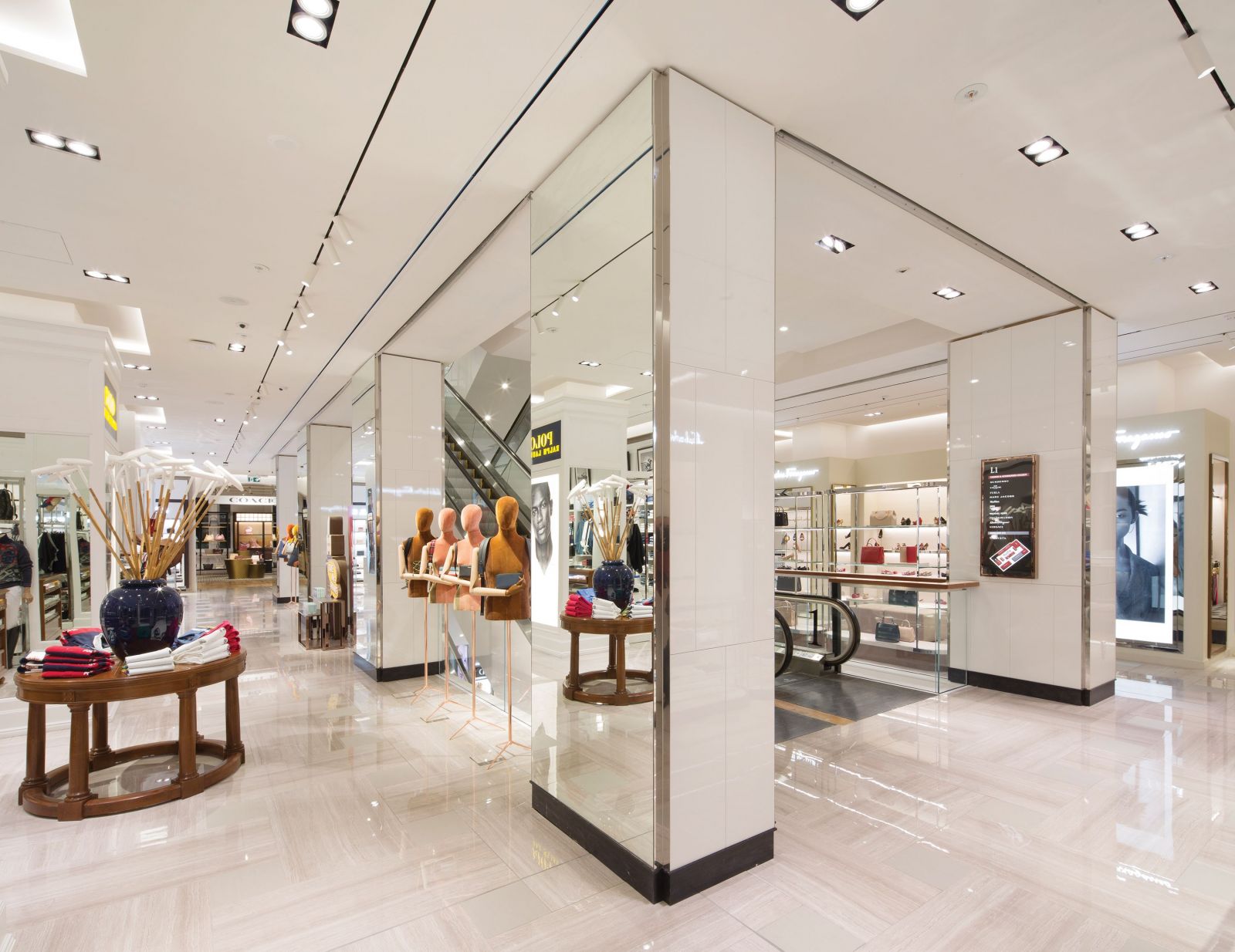 Modern feel: DFS has lifted the store ambience with its own and brands' investment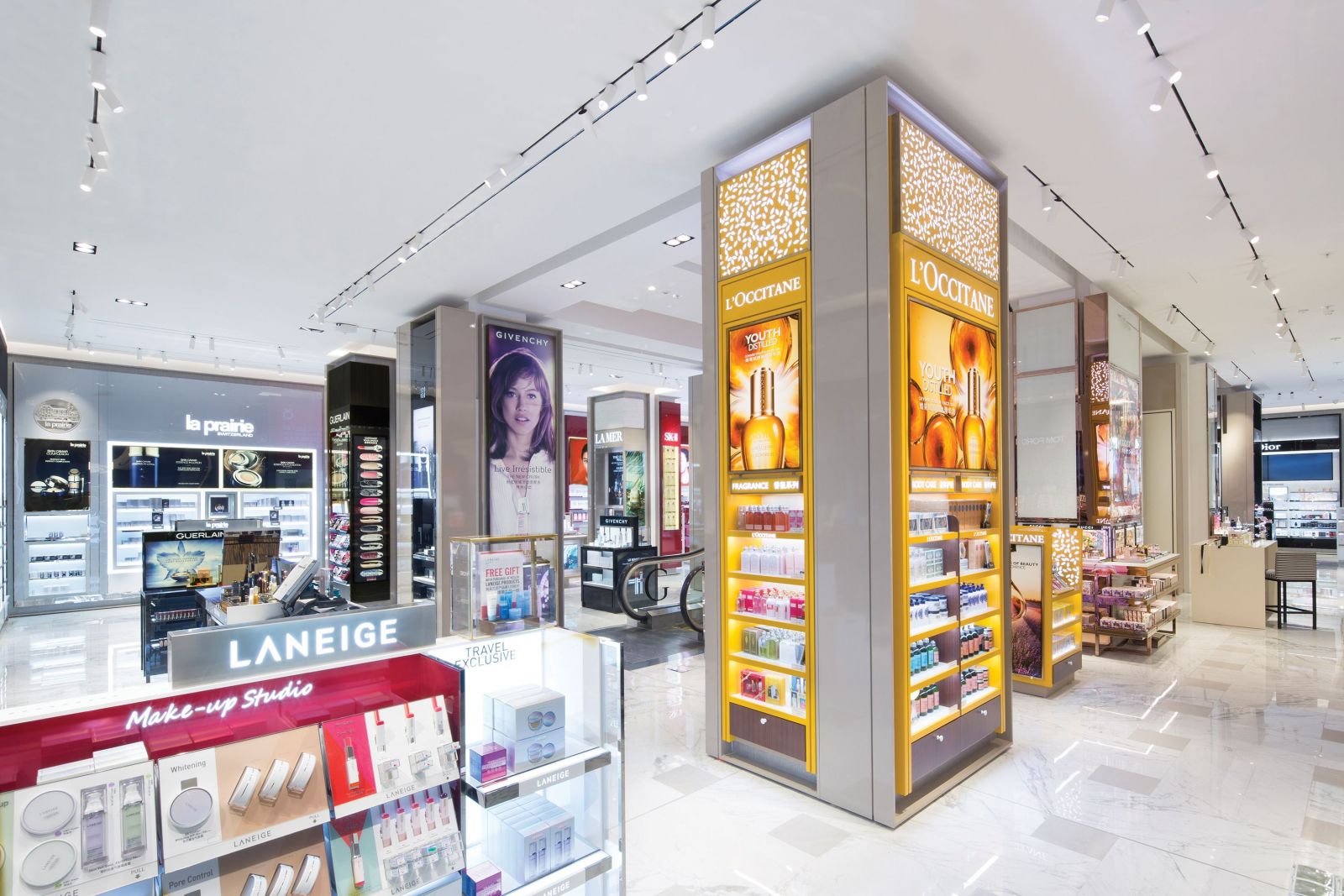 Zambesi epitomises individual spirit, redefining conversation with an ironic practicality. All items are made in New Zealand.
Kathryn Wilson is New Zealand's most successful footwear designer, celebrated for her innovative design and high-quality styles.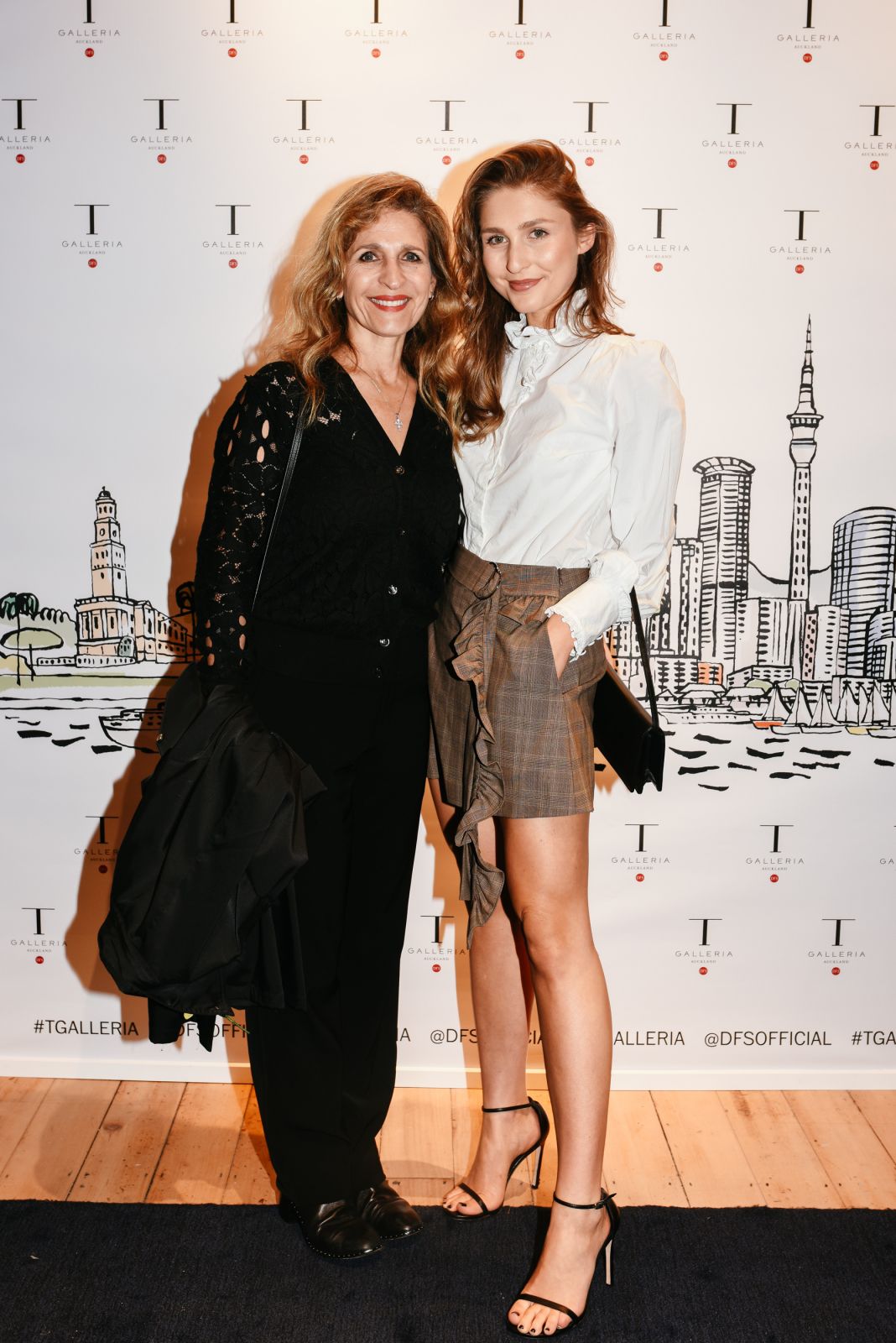 Karol and Laura Hadlow are style icons and a mother and daughter team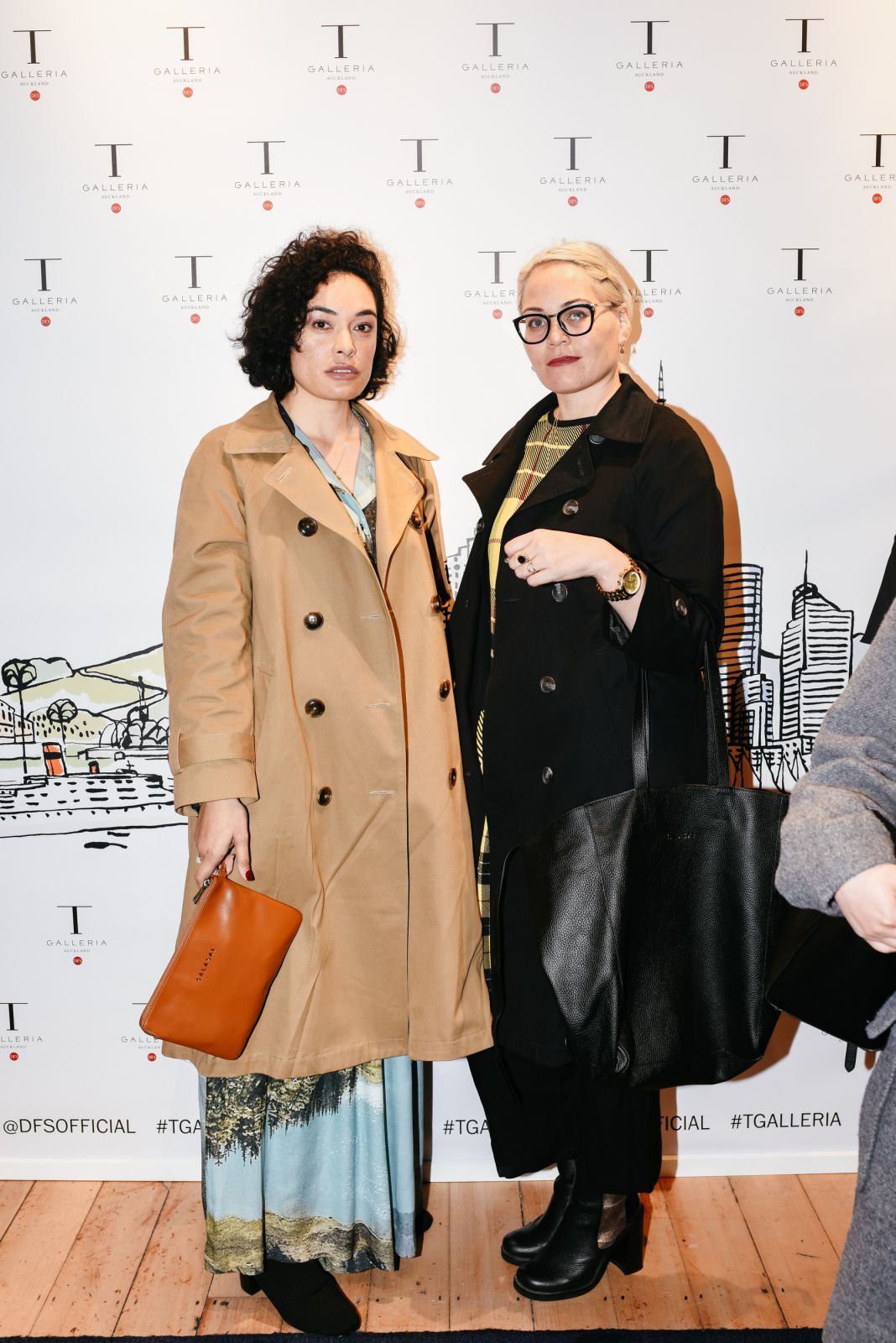 Designers Kelly Watson and Kirsha Whitcher run the Salasai fashion brand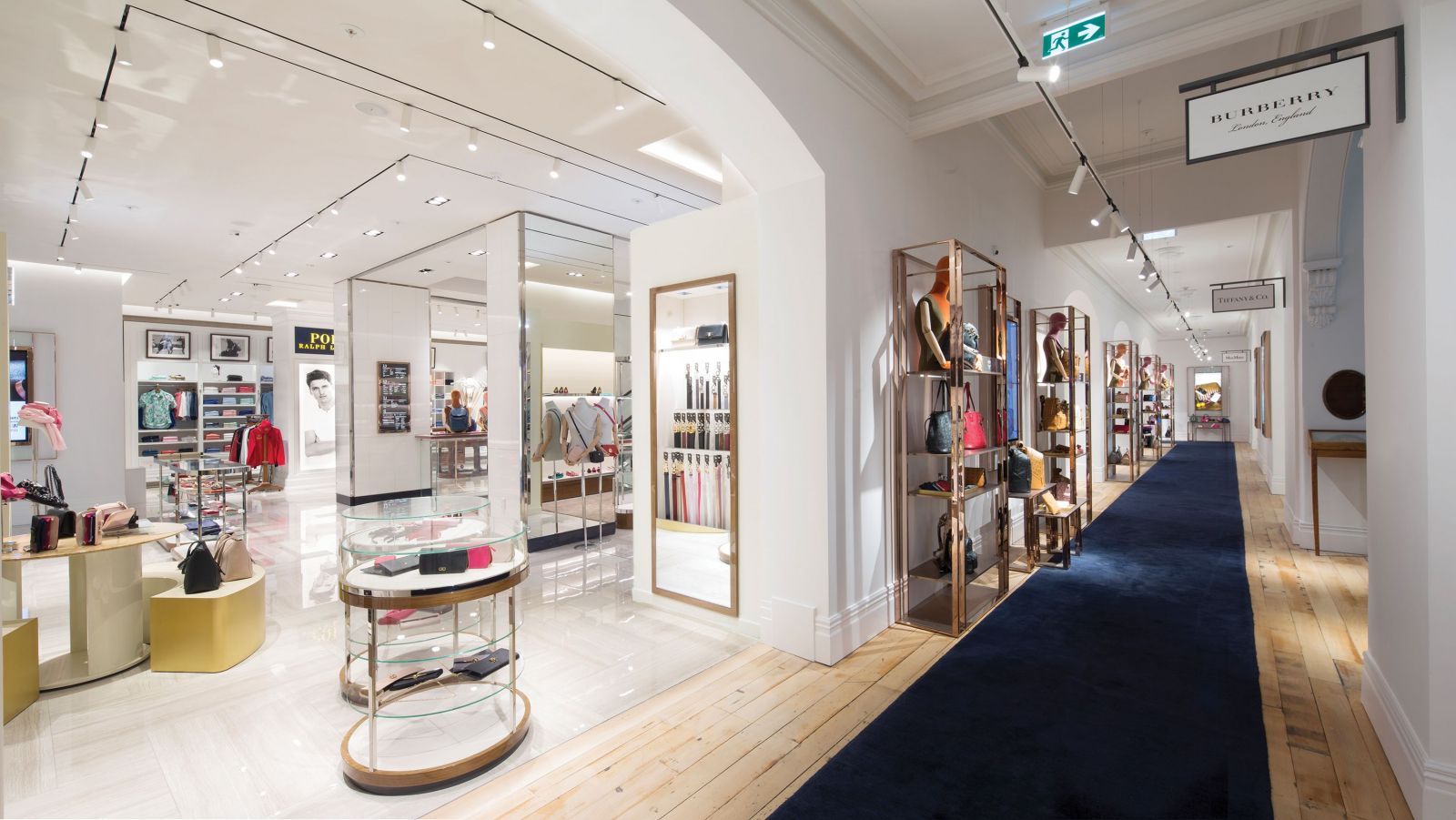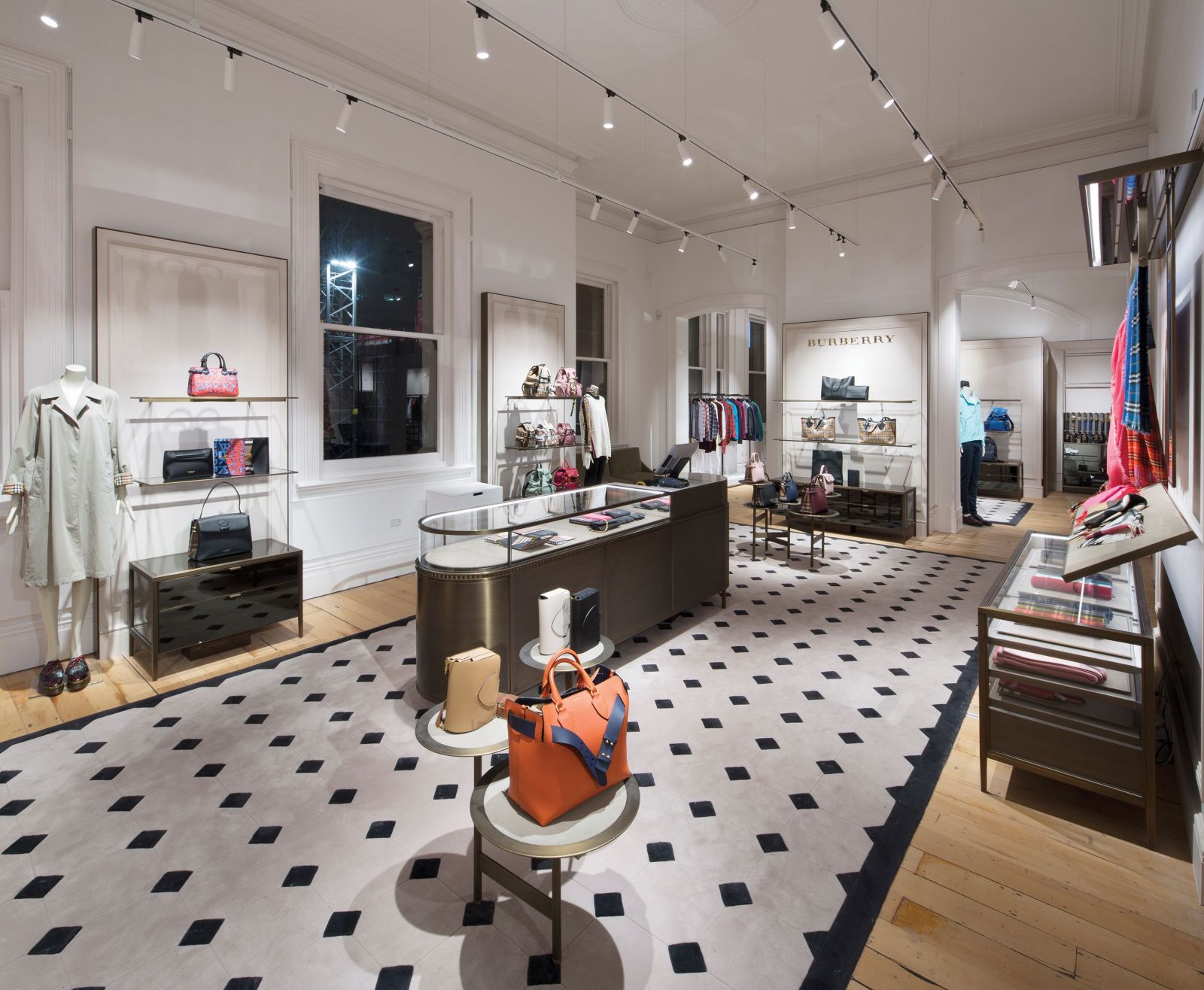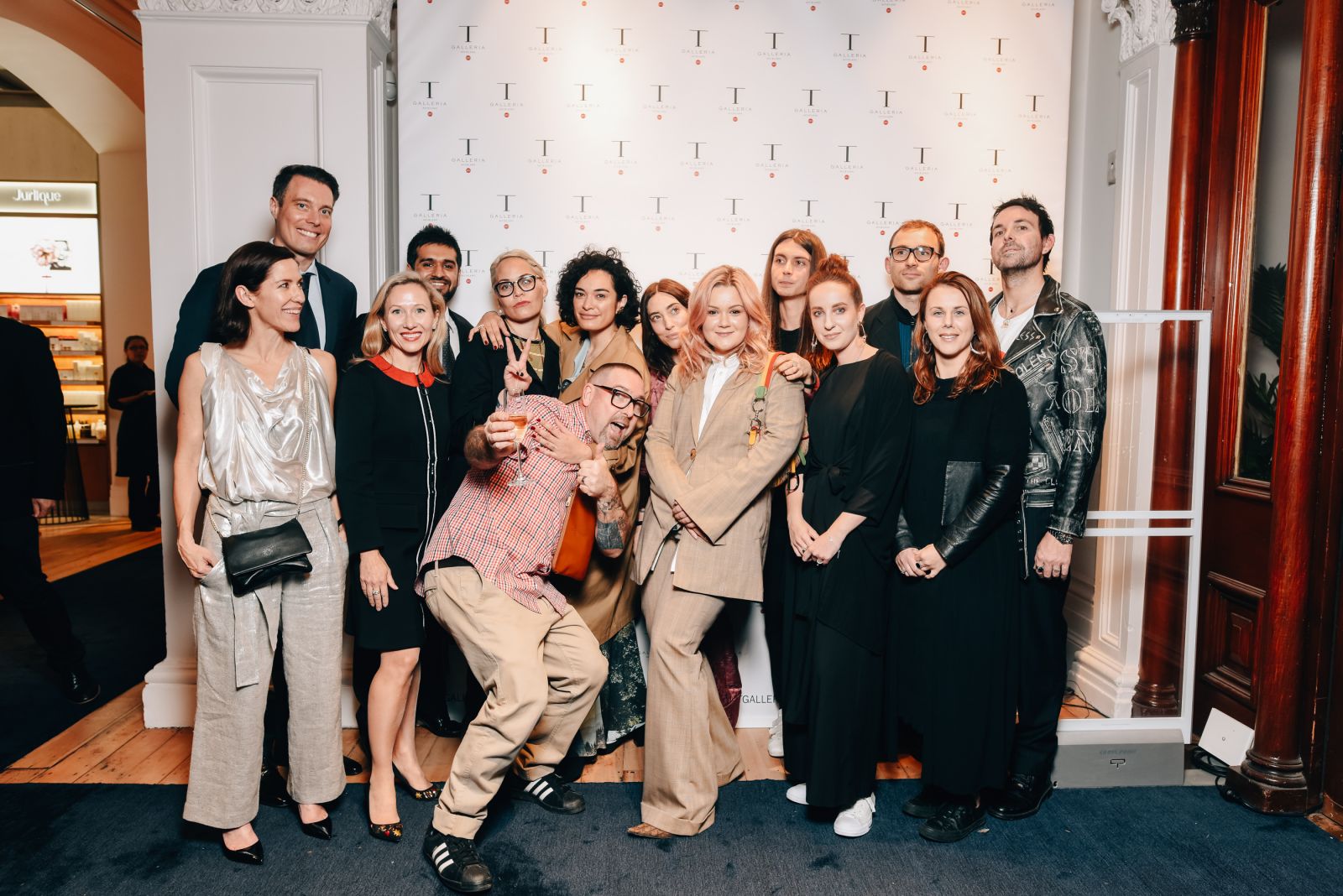 Designers pose with DFS Group Region President Asia South Robert Calzadilla (left); Vice President and Head of Corporate Communications and CSR Jay Frame (third from left) and General Manager Auckland Prashant Mahboobani (fourth from left)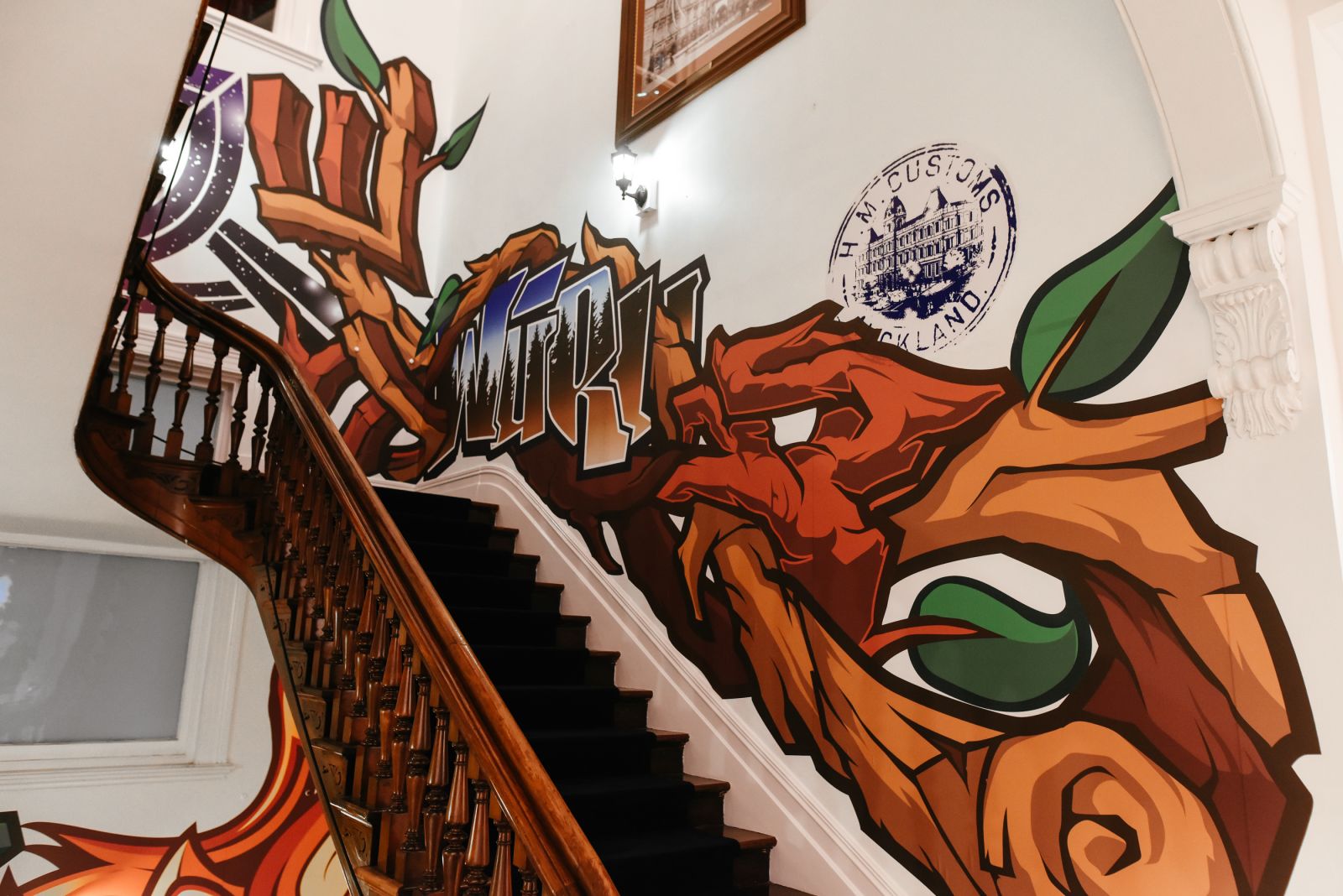 Stairway to (retail) heaven: Graffiti artist Otis Frizzell's amazing creation was a banner statement in every sense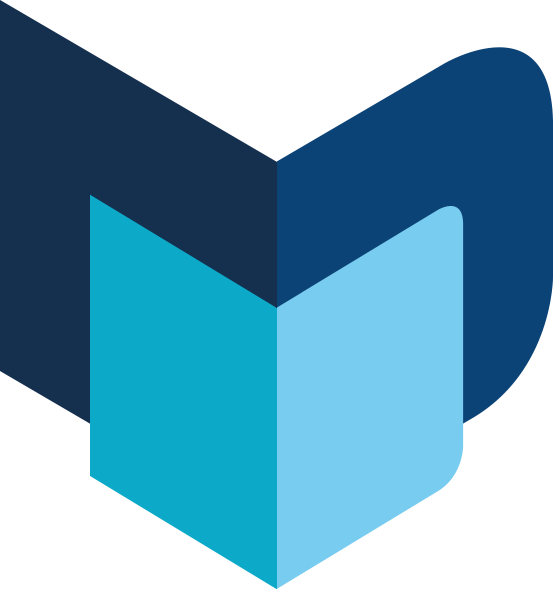 ---
The Moodie Davitt Report • The Online Magazine • October 2018