Retail Opening • Duty Zero by cdf
---
China's irresistible force
We examine the rise and rise of CDFG, not just in Hong Kong and on the Chinese Mainland but in Haitang Bay, Macau and Cambodia. Where next for China's and the world's fastest-growing travel retail power?


In The Moodie Davitt Report's benchmark Top 25 Travel Retailers league for 2016, China Duty Free Group (CDFG) ranked 12th. For the just-published 2017 edition, the Chinese powerhouse had surged to fifth place. And as President Charles Chen outlines in this issue (see previous pages), the group's ambitions lie even higher.
Few would bet against that prospect. CDFG will reap tremendous benefit from the Chinese government's steely determination to maximise domestic consumption – both through the nurturing of China's own travel retail business but also through seizing a far greater bite of the huge Chinese overseas spend. Since Chen's appointment, CDFG has won key duty free contracts at Guangzhou Baiyun Airport Terminal 2 (China's third-busiest airport); Macau International Airport (in an alliance with King Power Group HK); and Hong Kong International Airport (a CDFG-led alliance with Lagardère Travel Retail). It has also snapped up a series of arrivals shops concessions in Mainland China and its business at the acclaimed Sanya International Duty Free Shopping Complex at Haitang Bay, Hainan Island continues to flourish.
CDFG's big advances of recent times have revolved around five pillars – contract gains, acquisitions, offshore shopping, booming Chinese tourism, and state support for the tourism and travel retail sectors. Collectively they are acting as a springboard for a group that appears to have irresistible momentum as the third decade in what is manifestly China's travel retail century approaches.
"For years the group had coveted Mainland China's blue-ribbon airport duty free concessions, those at Beijing Capital International and Shanghai Pudong airports. In the space of a few triumphant months, it satisfied both desires."
For years the group had coveted Mainland China's blue-ribbon airport duty free concessions, those at Beijing Capital International and Shanghai Pudong airports. In the space of a few triumphant months, it satisfied both desires. In early 2017 CDFG acquired 51% of Sunrise Duty Free's Beijing operation, an agreement that ultimately paved the way in June 2017 for CDFG and Sunrise to split the Beijing Capital International Airport duty free business with CDFG being awarded the T2 contract and Sunrise that for T3.
In February this year, CDFG entered an agreement to acquire 51% of Sunrise Duty Free (Shanghai) Co. Ltd from Base Rich Investments Limited and Shanghai Wenyuzhai Books Co. Ltd. The CNY1.505 billion (US$239 million) deal, duly consummated in May, covered all Sunrise's business at both Shanghai airports, Pudong and Hongqiao. Once again, the acquisition was followed by a related airport contract tender success as Sunrise snapped up the seven-year duty free contract at Hongqiao and Pudong, which commences on 1 January 2019.
Besides its blue-ribbon Beijing, Shanghai and Hong Kong concessions, CDFG was awarded the eight-year Guangzhou Baiyun Airport Terminal 2 departures duty free concession last November. The spectacular new terminal at China's third-busiest international airport opened in April this year. That success followed CDFG's being awarded the same airport's nine-year arrivals duty free concession in March 2017, building on other arrivals shop contracts including Kunming Changshui, Nanjing Lukou, Qingdao Liuting, Chengdu Shuangliu and Ürümqi Diwopu International airports.
Buoyed by the impact of the Sunrise Shanghai integration from April 2017, CDFG generated duty free revenues of CNY14.861 billion last year (€1,897 million at 31 December 2017 exchange rates], up +69.25% year-on-year. Duty paid brought the total to CNY15.62 billion US$2.4 billion).
The momentum has since quickened. CDFG posted a dazzling first-quarter 2018 performance, generating an +89% revenue rise year-on-year to CNY6.43 billion (US$1.02 billion) buoyed by the addition of Sunrise Duty Free, new concessions, an outstanding performance at Haitang Bay and increased travel numbers. With 2018 sales having almost reached last year's total by the end of June, 2018 is clearly going to be the most stellar year on record for the group.
China National Tourism Administration predicts that over 200 million Chinese people will travel abroad by 2020, +63.9% more than in 2016. It's a fair bet that CDFG won't be content to simply serve those legions of travellers from its Mainland departures and arrivals stores. The Moodie Davitt Report expects the company to grow its Hainan Island business in the near future. It was not widely reported but in October 2016 CDFG's parent China International Travel Service voted to create a joint venture with Hainan Duty Free. While there have been no statements since on the deal, it seems highly likely that CDFG will become involved in Hainan Duty Free's thriving operation at Haikou Meilan International Airport.
Official state media reported in April that central government plans an imminent further liberalisation of the holiday island's duty free policy. Currently there are two offshore duty free enterprises – Haitang Bay and Haikou Meilan Airport. The move is firmly in line with Chinese President Xi Jinping's far-reaching commitment to turn the island into an international free trade zone. Xi made the pledge during a widely reported speech on the island in April, promising a more "open and convenient" duty free shopping policy on the island. Plans include an ambitious development of the island's air routes, cruise and hotel infrastructure.
CDFG is also eyeing opportunities for more downtown duty free shops in China and abroad. The company's triple-store operation in Cambodia is thriving on the back of a Chinese tourism boom. Chinese arrivals spiralled by +45.9% last year to 1.21 million, making them the top inbound nationality ahead of the Vietnamese. Chinese investment into the country grew at a similar rate, buoyed by tourism and gaming. According to Nikkei Asian Review, burgeoning Chinese investment in Cambodia saw Phnom Penh casino operator NagaCorp's revenues soar by +82.5% for the first half of 2018. The company has a 40-year monopoly on casino gambling in the Cambodian capital and in November 2017 doubled the hotel and gaming capacity of its NagaWorld complex with the opening of a spectacular US$370 million Naga2 extension.
Cambodia projects around 6 million international tourists this year, 7 million by 2020, and 10 million by 2025. Many of them will be Chinese and many of those will shop in CDFG's stores.
Make no mistake, CDFG has a voracious appetite for growth and the ideal climate to feed that craving. China's irresistible force is well on the way to becoming a global powerhouse.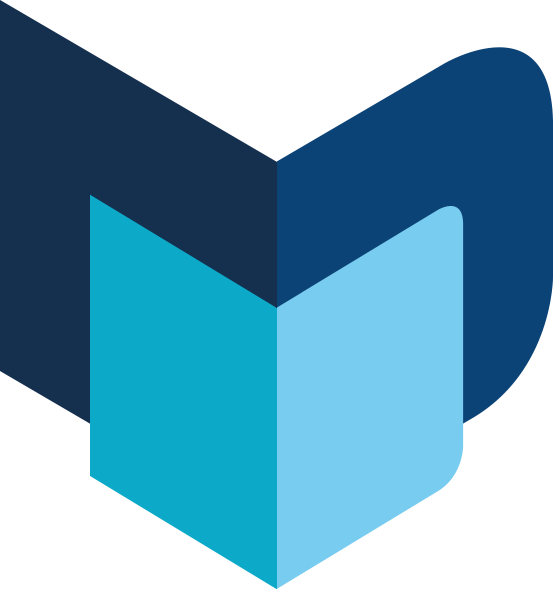 ---
The Moodie Davitt Report • The Online Magazine • October 2018