Luxury and the modern shopper
Our annual survey of suppliers for this special report offers a timely snapshot
of opinion about the future of fashion & accessories in travel retail. Brand
owners highlight the importance of offering an omnichannel experience and
of reinforcing a message of authenticity in the face of today's well-travelled,
well-informed consumer. By Hannah Lewis and Jason Holland.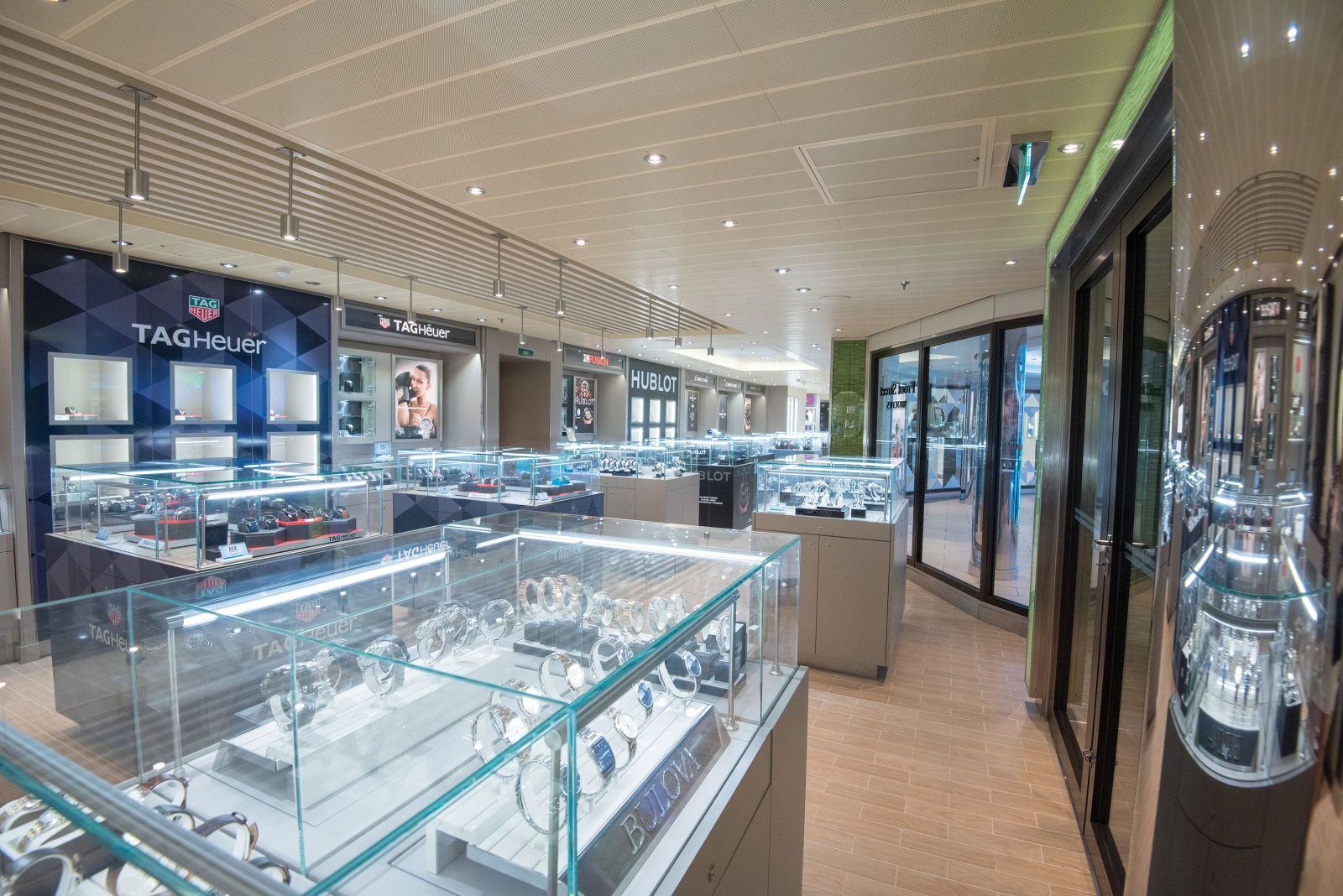 In your view, how has digitalisation and the rise of e-commerce changed the mindset of the travelling consumer and how does it affect the business of selling luxury goods in travel retail?
Fossil Vice President Europe North, E-Commerce & CE Antonio Nigro: Digitalisation creates transparency and allows price comparisons. Consumers are well informed about products and most know exactly what they need. We have gained positive experiences from self-service units, which intensify the "grab-and-go" shopping-experience. Digitalisation needs to be pushed even more. E-commerce systems like click-and-collect must become an inherent part of a 360-degree customer journey.
Furla Global Travel Retail Director Gerry Munday: The main reason for online shopping, other than the convenience of being able to shop without leaving home, is that the consumer can browse various retailers and find the best value for money on a specific product. Travel retail also offers added value for money, and in some cases the consumer can purchase a travel retail exclusive that is not available in domestic stores or online. We maintain that as long as there are consumers travelling, with price differentials around the world and added value in most airports, our travel retail business will continue to grow and prosper.
Toscow General Manager Francis Ng: With the rise of e-shopping, we notice there's a decline in impulse shopping, especially luxury goods. Customers who used to buy on impulse may now have second thoughts when they shop duty free. Consumers used to think that if they did not shop when they travelled overseas they might miss the chance and would not be able to buy when they returned home. With the ease of e-commerce, consumers know that they may still able to buy the same products through various channels when they are back home.
Swarovski Vice President Travel Retail & Global Accounts Claudia Heskier Schiønning: Airport shoppers will still continue to search online for the best deal but, at the end of the day, it is all about customer service: ow the staff engage the consumer, their product knowledge, the whole environment. E-commerce and online platforms are inevitable in today's world, price comparison is the main activity for high end consumers and also online platforms are improving their service level in their own ways – better feature of the product, delivery and return services, the quality of the environment. The only way to win consumers' hearts is to have a 360-degree consumer-centric strategy where we service all consumers through all channels, so they will make a Swarovski purchase no matter where and when.
The rise of e-commerce should push the Trinity to work closer together, share data in the future, so that we can offer the consumer the best experience while shopping within the various platforms.
Rodenstock Director Global Retail & Optical Key Accounts Petra Eckhardt-Koestler: Digitalisation and e-commerce are changing the face of retail but I do not think that this is having an adverse effect on the business of selling sunglasses in travel retail. Why? Because travelling consumers still like to try on sunglasses before they buy. It is the same as buying a pair of optical glasses. While down the line trying sunglasses on via augmented reality from the comfort of one's own home may become the norm, currently it is not. Also, for many, purchasing a new pair of sunglasses at the airport or on a cruise ship or ferry is an impulse decision.
Certainly for Rodenstock, we are seeing that the travel retail market for sunglasses remains buoyant and travellers are continually looking for new brands and styles, particularly men who are under-represented in this category. We're seeing fantastic sell-through this year.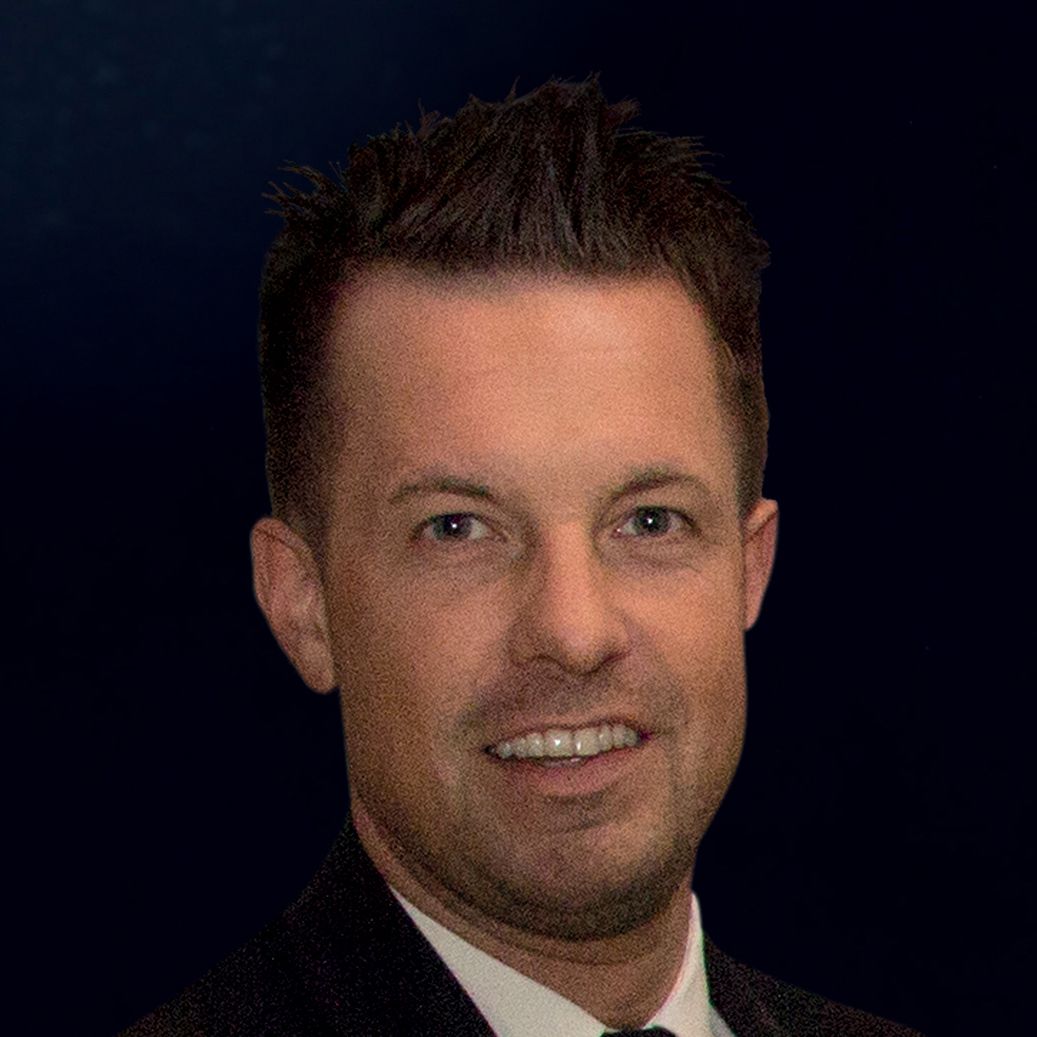 Thomas Sabo Global Wholesale Director and Head of Travel Retail and Inflight Peter Holzinger: Travelling customers today are more interconnected, conscious and insightful than ever before. Regarding their shopping habits, it is mandatory to accompany them on their chosen journey all the way from stationary to digital – to offer more than a product, a unique and all-encompassing service experience.
Our objective is to be a darling brand in the affordable luxury jewellery field, meeting the highest standards in terms of product quality and being a go-to destination for gifting and receiving personal jewellery. This requires us to continuously evaluate and update our on- and offline retail presence in terms of service provision and product offering, including the digital presence, engagement and interaction.
Arte Madrid Head of Travel Retail Kelvin Li: The rise of digital and e-commerce has led to transparency in the market. Price sensitivity has increased among consumers. Relevant product will be a requirement as traditional retail tries to keep up.
Retail has changed, but e-commerce does not replace traditional retail, which has the function of leisure and entertainment. Online shopping can be anywhere at any time, allowing you to choose goods instantaneously, but it is unable to replace interpersonal communication. It also fails to offer the commodity of the senses – texture, smell – which are important in the psychological experience of shopping.
De Rigo Director of Business Development Europe Michele Roma: What we see today is only a small change compared to the potential change to customer experience that digitalisation will bring. Consumers like to have more insights about the products they buy, the style and design. Online they find easy access to all contents related to products and they are reassured by price comparisons.
Travel retailers should consider that the customer journey will be more and more linked with the online experience. E-commerce is a potential competitor but it is not only a matter of prices. If the traditional retailer wants to remain competitive, the physical product and the impulse purchase are not sufficient to retain a customer any more.
Etro Commercial Director Stefano Secchi: Amplification and acceleration. Digitalisation and e-commerce have widened the offer of products incredibly, sometimes in a quite overwhelming way, giving the consumer the feeling of "immediate availability" and making him more conscious of trends and "hot" SKUs.
Frédérique Constant Worldwide Travel Retail Director Marin Grandjean: More than ever we are working together with our clients to make sure that our offer guarantees a minimum of savings to the travelling customer transiting via a duty free zone. We foresee that more and more customers, when it comes to luxury goods, are checking prices online before buying on spot. The rise of applications such as Jessica's Secret is a perfect example.
In addition, we consider the rise of digitalisation as an additional window to present our products and develop our brand presence. Online activities are key to connect with Millennials and with consumers of all generations. A qualitative digital presence will generate greater traffic and sales conversion into the shop.
Paul & Shark Global Travel Retail Director Catherine Bonelli: Digitalisation and e-commerce are obviously of growing importance and Paul & Shark is embracing this by developing an online business strategy through our dedicated website. This does mean that consumers are more likely to be aware of our offer and relative pricing. So it is imperative that within travel retail we offer the right assortment at the right value compared to the domestic and online prices. However, the mindset of the travelling consumer is not necessarily the same as that of the consumer shopping in the high street or online. Consumers are generally in a different mindset while travelling – the excitement they feel for their holiday may sway them to make a purchase they wouldn't necessarily make on just any given day – or this may be the first time they have experienced the brand as it's not so well known in certain countries.
B+D spokesperson: Our corporate opinion is that e-commerce is still not significant in terms of volume when selling luxury goods in the travel retail sector. Without any doubt it is growing in importance but volumes are still relatively small.
Retailers however are starting to look at it more and, in their desire to offer the very best service to travelling consumers, they must bear it in mind. Pre-order for pick up on departure or on arrival is used by many travellers looking to save time when they are leaving or arriving.
Maui Jim Sunglasses Senior Director Global Travel Retail Giles Marks: The travelling consumer can now shop and identify exact pricing for all products – this has created an even playing field from a price point and eliminated the uncertainty over currency differences.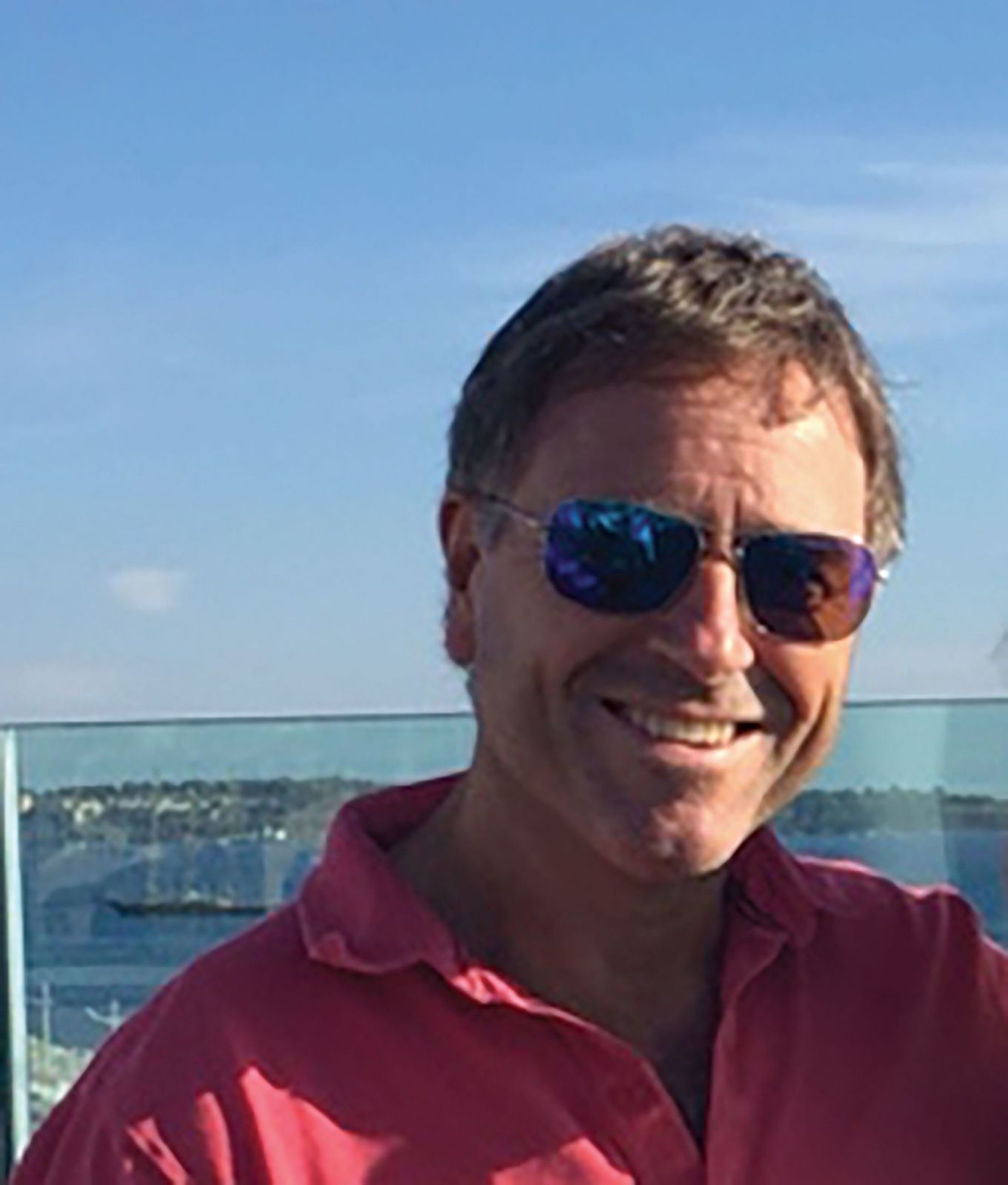 Asian opportunity: Luxury on display through King Power (Thailand) at Bangkok Suvarnabhumi
Bric's Communication, PR & Events Specialist Luisa Puggioni: Bric's is adapting its sales channels to the new digitalised mindset of the travelling consumer. Our new retail concept is designed for an increasingly connected and itinerant consumer and follows a growing trend in retail: omnichannel shopping.
Omnichannel sales are an increasing worldwide trend. Consumers still love to touch and feel the products, but at the same time they are willing to do cross-channel research, not only to find the better price, but also because they are demanding. They look for the best mix of performance, technology, aesthetic and sometimes uniqueness for every single purchase.
Folli Follie Group Chief Global Travel Retail Officer Johnnie Voutsas: Through D&E (digital and e-commerce), travellers are able to compare prices to other channels or other travel retail locations. Brands must treat travel retail as an integral part of the brand's global pricing index to effectively manage potential price discrepancies across channels and borders, also given the fact of foreign exchange fluctuations.
Technology can help provide pick-up convenience through click-and-collect/reservation services. This is true for some locations and we can see this function spreading across the channel. It enables an omnichannel, customer-centric approach to retailing.
Technology tools can engage customers through effective storytelling, involvement in the selling process and so on. This can work both in a trained staff environment as well as a self-service environment. Technology can also help communicate the differentiation provided at the brand's POS, with product exclusives to name one example.
FRAAS Sales Director Asia, New Markets and Travel Retail Christian Ruehrschneck: Digitalisation has changed the mindset of
consumers everywhere, including in travel retail. Comparing and not buying spontaneously (since with the web there seem to be unlimited alternative product sources) has become typical of consumer behaviour. To look at this in a positive way, I would underline the importance of travel-retail exclusive products that allow us to create extra value and a USP for the channel. They provide an outstanding offer that becomes more desirable once price is counter-checked online (and not found there).
Marcolin Global Channels Director Alessandro Bubola: Digitalisation is changing and redefining the standards of presentation and sales in all channels, especially in travel retail. In addition to becoming a place to gather information, stores are increasingly becoming locations where customers seek greater contact with the content of brands they identify with. In all of this, digitalisation will have a fundamental role. It should allow customers to take part in an engaging brand experience.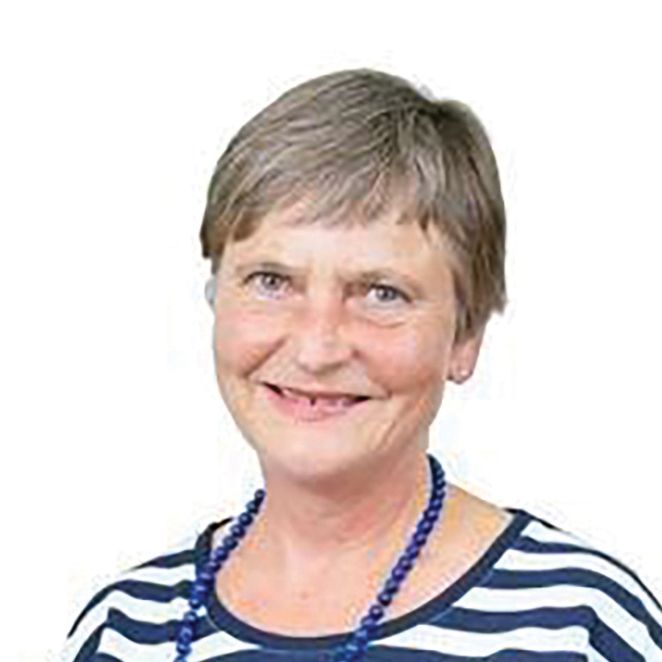 Mondaine Brand Manager Brigit Bircher: We think that customer behaviour can adapt to the various possibilities. E-commerce is certainly becoming more and more important, however the spontaneous purchase in traditional retail will always play a role up to a certain price level. The haptic element, especially for a watch, can be decisive for a purchase.
Morgan & Oates Consultant Jeannie Archer: Digitalisation and e-commerce have made it far easier to buy a wider range of products from home with less hassle. It's become much simpler to compare prices from home – and that includes prices at the airport.
Consumers who price-compare in advance of travel, therefore, may find that it is – or is not – beneficial to purchase a fashion or luxury item at the airport (or inflight or cruise ship etc) so it can work both ways.
It's difficult, today, with huge differentials in currency exchange rates, different prices for the same product in domestic markets, and the cost of doing business in travel retail, to ensure that prices are always going to be seen by travellers as good value. However, despite the above, I do think that a good percentage of travellers buy fashion and luxury items on impulse – based on the different general mindset of the consumer when 'on the move'.
Delsey Area Manager Export & Duty Free Reine Genevieve: Connectivity is everywhere. Millennials' behaviour has revolutionised the tourist industry worldwide. Focused on the sharing economy, they are experiencing a new mode of travelling and travel more frequently (low cost airlines, Airbnb, Uber…). They are in search of qualitative experiences and therefore they would rather be influenced by their peers, friends and family than any industry experts.
Travel is part of their social construction and Millennials / Generation Z are looking for experiences rather than possession.
With e-commerce, consumers can easily compare products/price and look for advice. Consequently, their attitude in the store is slightly different. They know a lot about the products and the staff must have a very good knowledge of the brand and products. Consumers want to be reassured, make sure they have been offered the best proposal without wasting time.
Swiss Eyewear Group Business Development Director and Travel Retail Director International Markets Rebecca Harwood Lincoln: Consumers are using the internet to check if the prices of products being sold in duty free are competitive, and we believe that this is why we are seeing the demand for travel retail-exclusive styles reducing.
In the sunglasses category the main disadvantage of e-commerce is that customers cannot try on the products, and so by having a good selection at an airport, onboard a ferry or cruise ship consumers can try the sunglasses on and see if a style suits them or not. In the case of our INVU ultra-polarised sunglasses collection, by trying on the sunglasses consumers can also experience the benefits of the glare blocking properties and the clarity of our lenses, which just cannot be experienced online.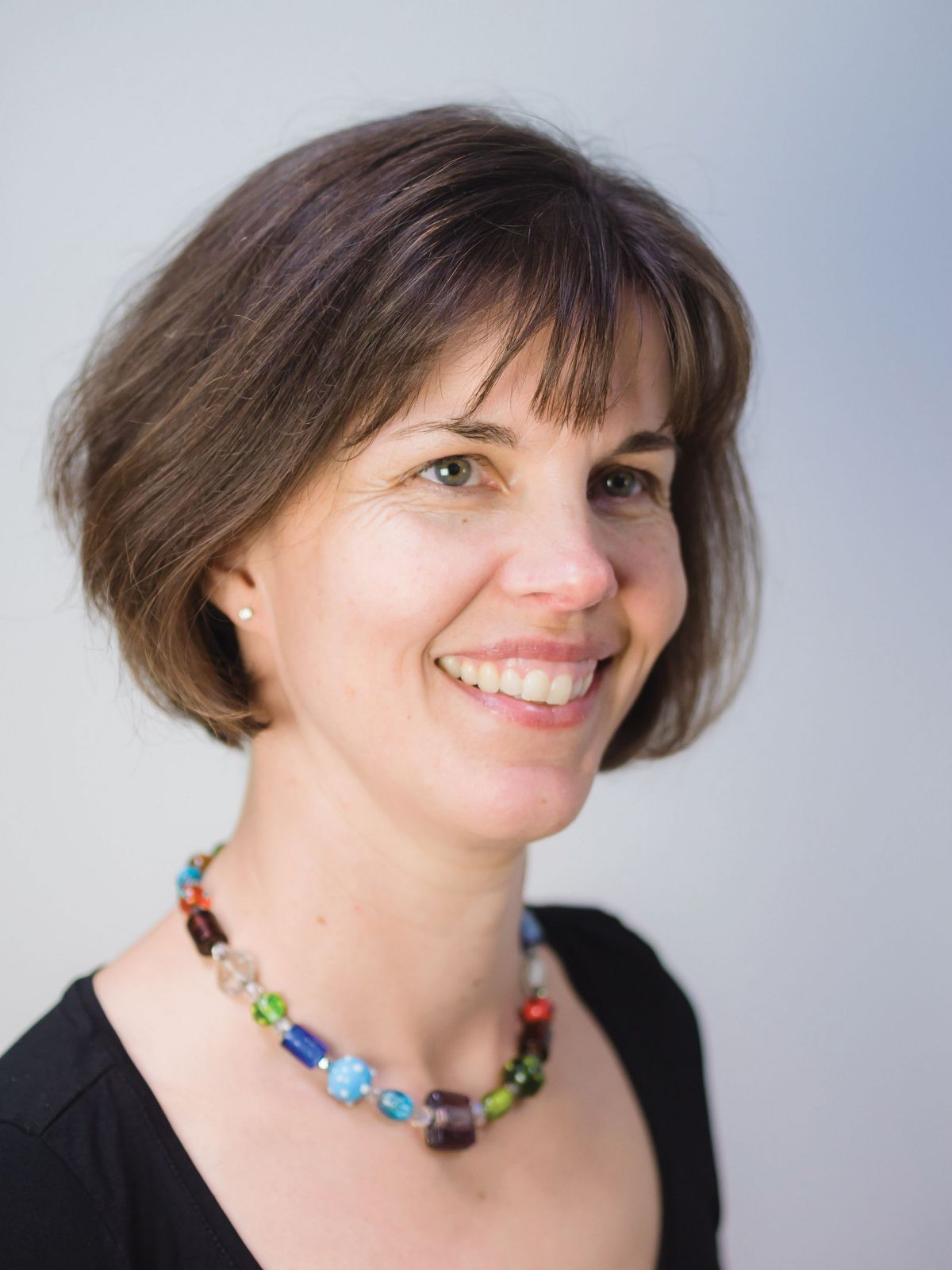 Diesel spokesperson: Due to the availablility of information about brand/product, customers are increasingly making different purchase decisions. They plan their shopping more than in the past.
Their approach is not related to the physical availability of a product but to the brand value and the consistency of its message.
Transparency and the availability of information is putting more pressure on travel retail stakeholders. Customers are keen not only to have a more competitive price but also to get the best of the luxury experience, including a sophisticated environment, an impeccable welcome, a wider and more authentic product range, and customizable goods.
Buckley London Senior Marketing Executive Jennifer Hawley: Travel retail is a constantly growing sector and is something that we have seen continuous growth in year-on-year, across all channels and with new locations gained across both duty free and High Street stores in the UK and Europe.
While digital and e-commerce is all too prevalent in the success of retail today, we still recognise the desire for the traditional shopping experience for our travelling customers who want to be able to appreciate the high quality and design of jewellery first hand.
We also put a huge emphasis on travel retail exclusives to offer customers something that they can't purchase anywhere else, giving an air of exclusivity, which is exactly what the travelling customer is looking for.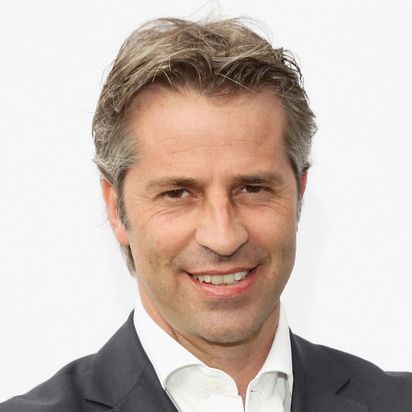 Luxottica Group Global Channels Director Alessandro Pozzi: I think the power of digitalisation cannot be overstated, not only in terms of online retail and e-commerce but also in terms of how consumers engage with brands, research purchases and plan travel; all these affect travel retail. The domestic markets and our brand teams have embraced these channels in impressive fashion and this has definitely helped to create consumer demand across all channels, including travel retail. If we are to promote travel retail as the expert channel for sunglasses, then it's vital that we leverage on digital.
Omnichannel is the future for the sunglasses category. We need to focus our efforts beyond the physical retail domain. Our interactions with consumers start before they travel, and this communication needs to be coherent and consistent across all physical and digital platforms.
Digitalisation is changing luxury retail, but the in-store experience must remain compelling, say brand owners
How do you think the category's offer, marketing and store environments at airports will need to evolve to encourage greater conversion and grow sales in future?
Claudia Heskier Schiønning (Swarovski): It is all about engaging the consumer in the few minutes they have to spare running to their flights and gates. Swarovski remains affordable luxury, a gift to bring home after travelling all week. We need better brand visibility, a wider but more efficient assortment and to create short and interesting in-store activities, and tailor-made services.
Giles Marks (Maui Jim): For the sunglasses category, there is a need to capitalise on lens technology, not just a fashion name on the product. Consumers are looking for ROI for their spending – especially when it comes to sun protection.
Reine Genevieve (Delsey): Digital experience can be helpful since consumers still need a lot of information before committing to purchase. Staff can be equipped with tablets to assist customers quickly, show them alternative colours and styles and their availability. Digital can also help to make sure that purchase is not going to eat up too much time.
In terms of offer, luggage brands are facing many challenges, with consumers asking for more connected luggage, green products, safer luggage and modular products that can be used for business and leisure at the same time.
Peter Holzinger (Thomas Sabo): Thomas Sabo is pursuing an omnichannel distribution strategy, with a focus on addressing the consumer directly and changing from 'one to all' to 'one to one' marketing. It's all about managing and tackling the "how to" and addressing the customer in ways that align with the future of consumption. Across all channels, our category needs to focus on the demands of digitalisation, i.e. mobile first, and all that this entails to grow sales in the future. We must create seamlessly connected cross-channel shopping experiences, irrespective of the physical or digital environment.
Diesel spokesperson: Compared to malls, travel retail is in a much better position because it doesn't need to increase traffic, only the conversion rate. But airports and retailers need to create a compelling omnichannel customer experience with convenient benefits for travellers. The customer experience should be fun, fast and friendly.
Petra Eckhardt-Koestler (Rodenstock): The sunglasses category covers all price points, from low-cost fashion through to luxury; and all are important. While it has been a challenging time for many luxury brands recently, particularly with the softening of the Chinese market, we see that for accessories, the demand is still there. So within the duty free store there needs to be a balanced offer within the sunglasses category to ensure all price points are covered.
Sunglasses are currently a category that retailers are prepared to invest in. We do think, however, that some could be more open to new brands coming into the mix, particularly iconic brands such as Porsche Design.
Christian Ruehrschneck (FRAAS): What is critical is that the retail environment is inviting to consumers; that it complements and shows off brands to their full potential. We work hard to ensure that all of our POS merchandise and shops match the look and feel of our scarves, and encompass the qualities of the FRAAS brand.
Whether this is through training our staff to ensure that the ultimate customer service is offered, or creating high quality shop fittings, the store environment is critical to success. Enticing more consumers into stores may require more outstanding and creative advertising and marketing messages at various points of the consumer journey. However for many brands this route requires, unfortunately, too much additional investment on top of the existing cost of doing business.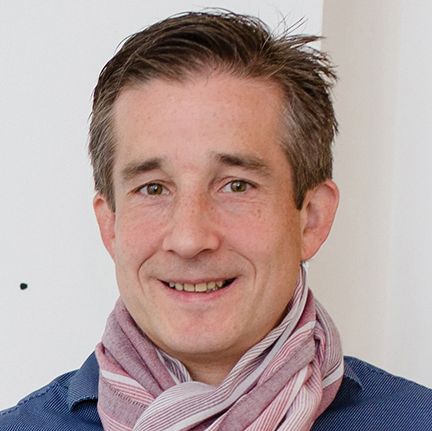 Alessandro Pozzi (Luxottica): Multi-formatting solutions are essential to the category's evolution and for greater penetration and conversion. With multi-formatting, we are seeking to create multiple, differentiated physical touch points within the airport domain – this can span from sunglasses departments in main duty free stores and pop-up-stores to speciality standalone sunglasses stores, such as Sunglass Hut.
We're also seeing the sunglasses category being increasingly presented and marketed as a true 'core category' by retailers. It is encouraging to see the category come into its own, gaining additional visibility and the ability to secure sought-after high-profile promotion placements, which had previously been reserved for brands from other, more established categories.
Marin Grandjean (Frédérique Constant): We are working with travel retail operators to build exclusive travel retail offers and exclusive collections which make a unique selling point. Our first exclusive collection will be available through one of our oldest duty free partners from October. We foresee the need for differentiation and exclusivity inside the industry and we do our best to adapt to this new trend.
Developing further our "retailtainment" activities is a main goal as it generates great engagement and interaction from the travellers and enable us to present the brand in a more dynamic way at the store. For instance, we have set up a Travel Exhibition promotion with one of our cruise line partners, in which the visual merchandising was adjusted daily to highlight the new city of destination.
Antonio Nigro (Fossil): In addition to an attractive store presence it is essential to address potential customers before their trip to start conversations before they arrive at the airport. A regular communication offering added value and intensifying loyalty programmes will ensure the development of a community. In addition, we will gain more consumer insights and can react faster and closer to the consumers demand.
Gerry Munday (Furla): There is far too much focus on luxury brands – operators need to realise that the majority of consumers are not in a position to be making such expensive purchases, especially while travelling; family holidays aren't cheap! I would like to see more affordable brands given a larger share of space in the airport – Furla is considered an 'inclusive luxury' brand, meaning we have products accessible to a wider range of consumers. Having more accessible products automatically creates more sales.
Jennifer Hawley (Buckley London): With more and more people travelling each year, it is essential for brands and retailers to interact with as many potential customers as possible. We do this by offering a selection of products that cater to a wide audience.
The in-store experience for the travelling customer must be easily shoppable with impactful displays to really highlight the quality and creative design of the product. This customer is looking for a luxury shopping experience with attentive service from start to finish, in an accessible environment with an over and above product offering – all of which is key to a greater conversion rate.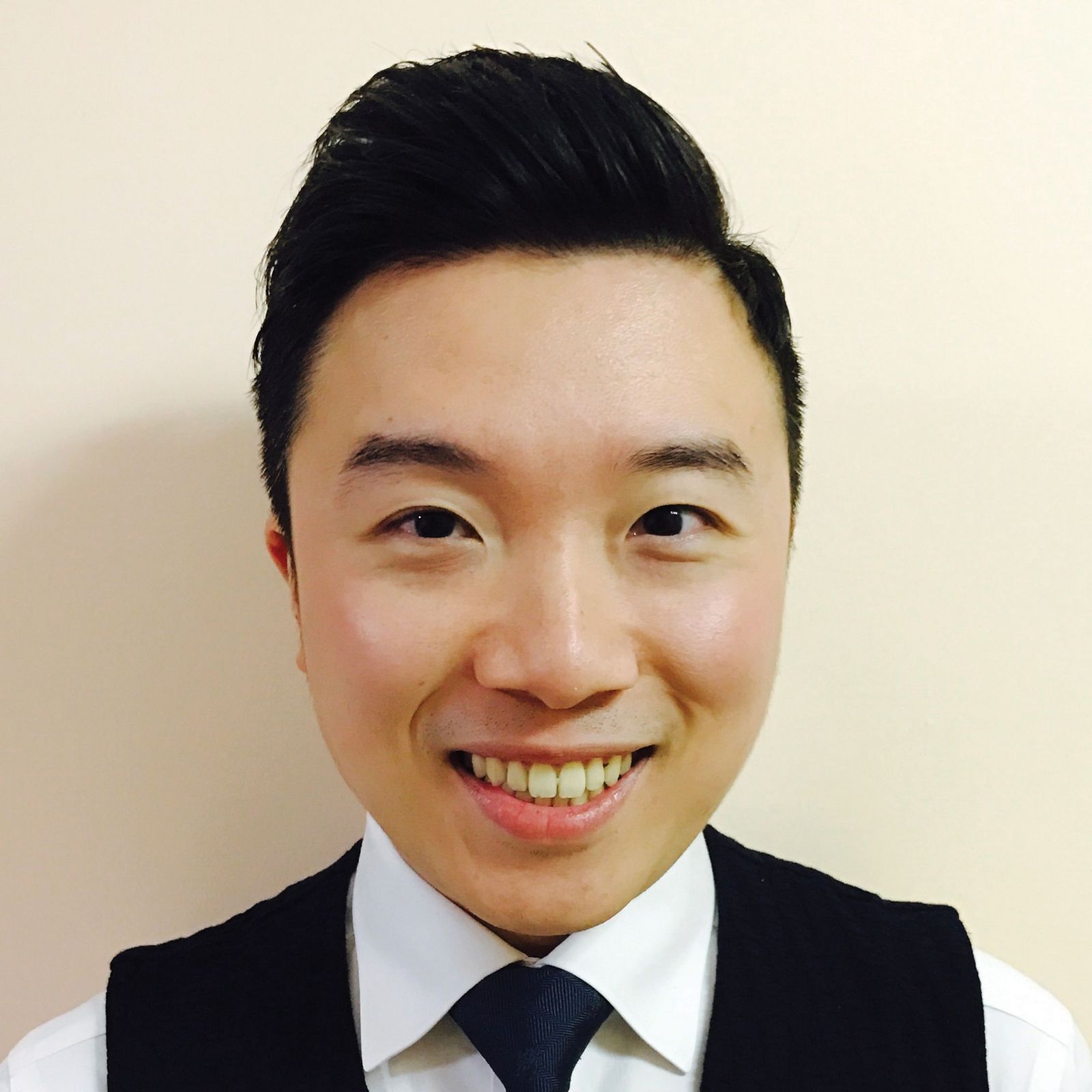 Kelvin Li (Arte Madrid): In retail, there's usually a common problem which is the guiding force: How do we guide the passengers to the store? Some innovative retailing methods can be used to take advantage of the combination of online and brick and mortar stores. To establish interaction and guidance with passengers, data and loyal consumers will be the way to success.
Brigit Bircher (Mondaine): An experience, discovering something new at the airport can be differentiation. The consumer is tired of seeing everywhere the same global selection of brands and products and wants variety.
Alessandro Bubola (Marcolin): The store will need to become a technological space, where interaction between customers, brands, physical location and their devices takes place. Product presentation will need to be remarkable. The store will move towards different concepts, in which sunglasses will be better integrated with all the other categories within the accessories family and where there will be a 360-degree shopping experience.
Francis Ng (Toscow): Luxury goods such as jewellery need to evolve to make good use of e-communication. We are working with a lot of retailers on various channels such as Facebook, Instagram and WeChat to boost our jewellery exposure. Travel retailers can also offer pre-flight shopping so that customers can avoid a last-minute rush.
B+D Spokesperson: Walk-through stores are becoming more prevalent and the offer to travellers bigger than ever, yet we still know that a relatively small amount of travellers actually buy in duty free. This should be a major motivation for retailers to think of investing in signage, to help travellers to find the category they are looking for; if travellers are able to find the category they are looking for, they may actually become customers. We also feel that travellers want to find brands at different price points, targeted to travellers with different budgets.
Johnnie Voutsas (Folli Follie): Understanding the trending and ever-changing passenger sociodemographic and buying behaviour will help the retailers and brands to adjust their complete proposition accordingly. The customer interface points must be simple, beautiful, relevant and engaging with a value proposition all under a customer experience.
Michele Roma (De Rigo): Visual merchandising is key as well as in-store digital integration: unglasses deserve a proper dedicated space. Product gender segmentation and brand environment are fundamental to catch the attention of our potential customer, but digital support and marketing investments should be addressed to add a qualitative information and reassure the consumer. Retailers should be more active and innovative in their marketing approach if they want to grow conversion rate.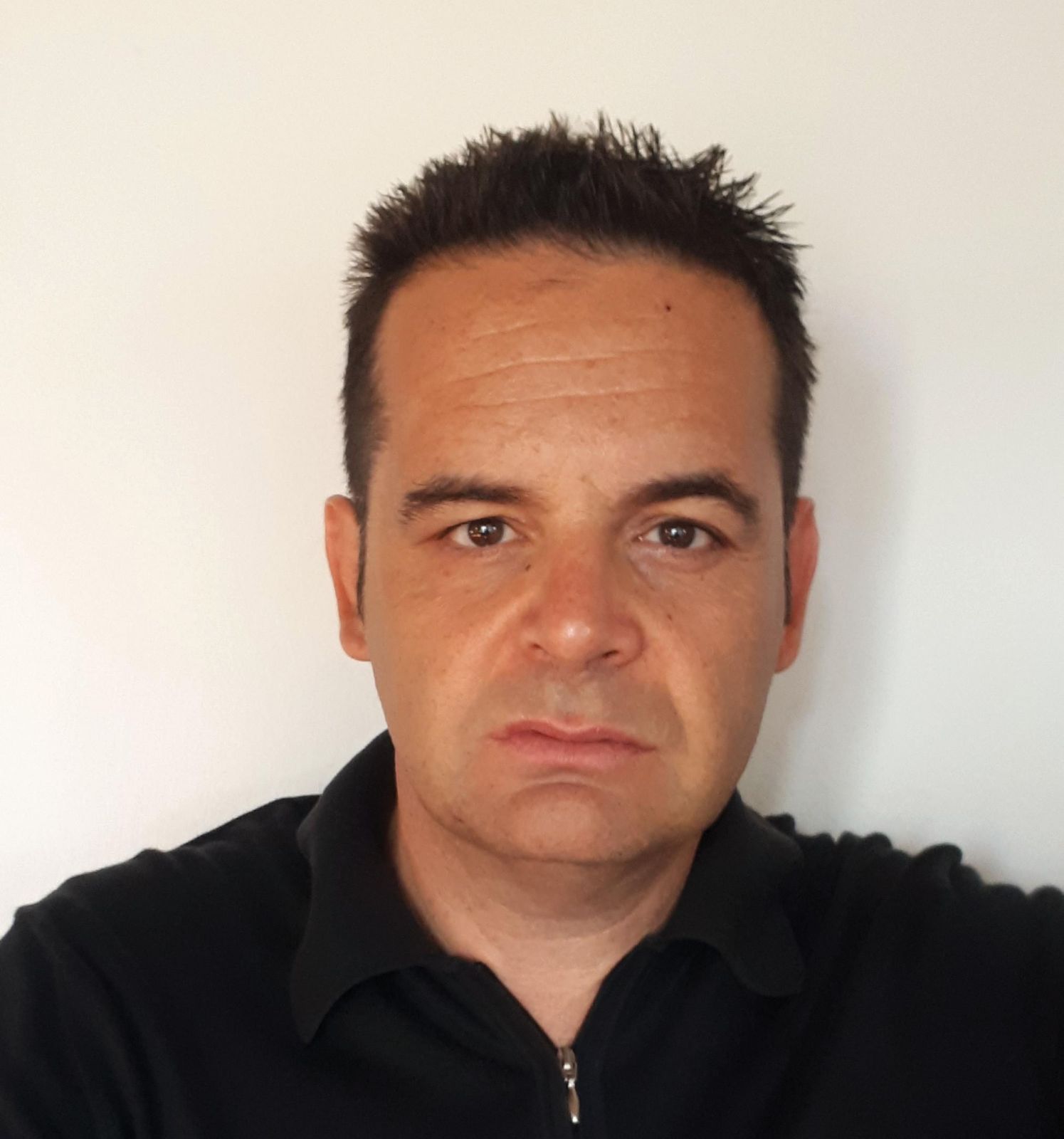 Jeannie Archer (Morgan & Oates): There have to be more points-of-difference over the high street and if that can't be price, then it has to be product. Displays need to step up to attract attention in a fun and interesting way. Good and competitive pricing is still ideal, but above all products need to be on trend, have appeal to all types of traveller and be innovative.
Rebecca Harwood Lincoln (Swiss Eyewear Group): We believe that there is too much emphasis on the luxury category, and that consumers are also looking for good quality products at an impulse purchase price like our collection of INVU ultra-polarised sunglasses. We also think that where retailers agree to use unique POS items like our proprietary movie display polarisation tester, they will see the benefits of an increase in sales and improved customer service as store staff have a good reason to interact with customers.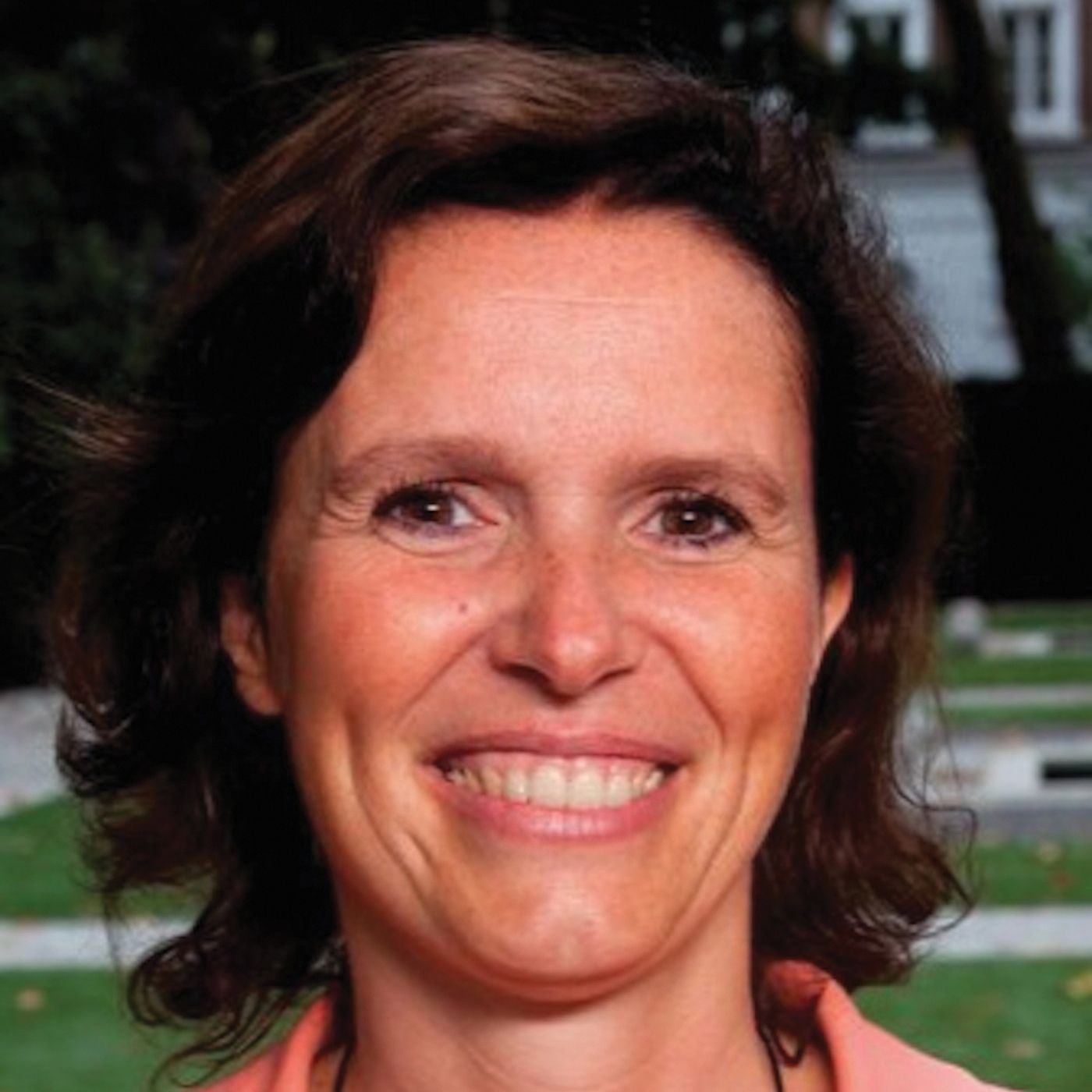 Catherine Bonelli (Paul & Shark): It is largely down to the operators to give the category a fair chance among the main categories – liquor, tobacco and P&C – which are the traditional sales drivers due to the fact that they are planned purchases. It is essential that fashion offers are placed in higher traffic locations within the airport as it is an impulse purchase. If they are in an obscure location they can easily be missed.
What is the biggest opportunity for your category in travel retail today?
Peter Holzinger (Thomas Sabo): Simply put, our diversified product portfolio, wide presence and brand image. This allows us to adapt our business model in line with market developments. We also see an opportunity in our large product portfolio offering high-quality, hand-finished jewellery and watches for both men and women that can be personalised.
Michele Roma (De Rigo): Digital support is key to prepare the customer and attract attention before the flight, while the physical store should be perceived as the final step of a customer experience started before the check-in. There are plenty of marketing tools to be used but retailers and suppliers should work together to raise consumer interest about the product category and offer a qualitative customer experience.
Stefano Secchi (Etro): Applied to travel retail, an environment which by its nature has constrained time and space available, e-commerce has stressed the business formula even more. More and more the box (the store) and the goods within it should be immediately distinctive, condensing the DNA of the brand, able to transmit an experience rather than just shopping and, of course, offering the sense of connectivity and sharing.
Etro has a good a basis to be relevant in travel retail: it is distinctive, playful and ironic, has a strong heritage, and excels at creativity and storytelling. Of course we see an opportunity to increase the fast-selling, no-size goods such as bags and textiles, but a carefully selected ready-to-wear offer should remain a point of distinction.
Diesel spokesperson: The biggest opportunity is linked to the trend in air traffic, which has been increasing by +5% YOY since 2002, and these new travellers are spending more. The possibility of profiling customers is another opportunity. Aviation demographics are changing radically with a new age group taking centre stage. Millennials now make up half of all airport consumers, which is leading travel retail stakeholders to adopt new practices and expectations to increase conversion.
Marin Grandjean (Frédérique Constant): We see a great opportunity to develop the brand's presence among the secondary airport perimeter. Indeed we have recorded more requests for accessible luxury offers, starting with Automatic Manufacture Movements at €2,000. The development of our smartwatch offer allows us to add to this range with attractive, interactive and trendy timepieces for an affordable price (less than €1,000). In addition, our best growing channel at the moment is the cruise line business, where we aim to extend our cooperation with major players.
Catherine Bonelli (Paul & Shark): We see opportunities in all sectors and all regions; we carefully consider every new location for a Paul & Shark travel retail store – and we see opportunities in every new store opened in both airports and downtown duty free.
It gives travellers a chance to discover the brand in a way they might not have been able to before, especially when we make use of our innovative embroidery concept.
Particularly encouraging is the ongoing development of our cruise line business where we are seeing Paul & Shark now being featured on routes into Asia as well as Europe and the Americas.
Francis Ng (Toscow): E-shopping is getting more popular in travel retail and it will only get more popular. We can only see this as an opportunity rather than a threat. As a matter of fact, e-commerce is beneficial to our travel retail business. The priority for most travellers is to shop in cosmetics & fragrance, alcohol & tobacco and then confectionery. Jewellery normally is not on the top of their shopping list. With limited time, a lot of shoppers would skip jewellery even though they would love to make a purchase. With the pre-flight shopping, customers can easily shop for our jewellery without worrying about missing the plane.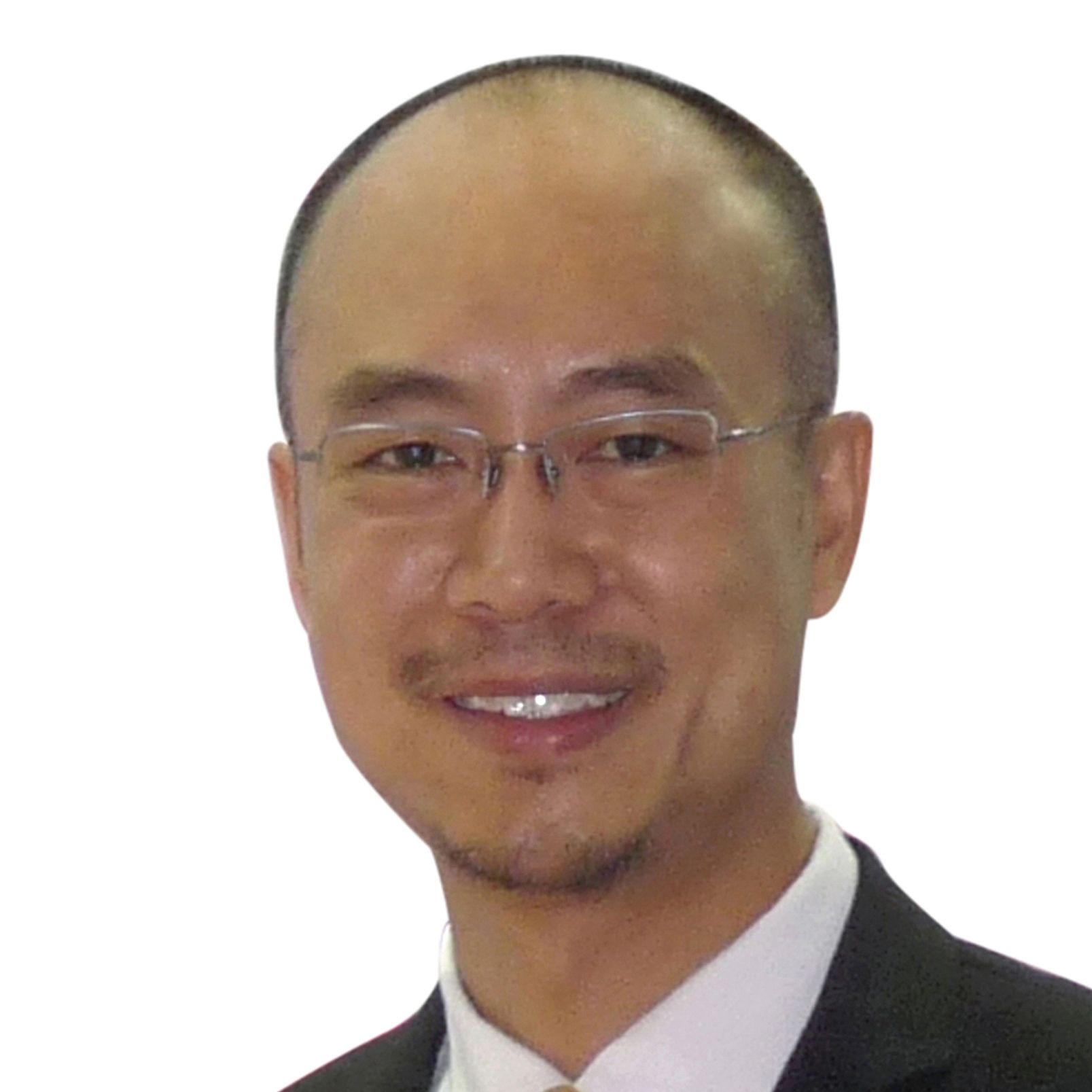 Johnnie Voutsas (Folli Follie): The opportunity lies in integrating the customer experience within the customer's "travel story". This experience is brand-driven, bringing out the best of each brand with its clear differentiation. It is also category-driven, which calls for coordination. It is finally Trinity-driven, calling for the coordination among all retailers and brands along with asset holders (airports, airlines, cruises, borders etc).
Luisa Puggioni (Bric's): Tne interesting opportunity is to develop collections adapted to the new, highly-connected target audience, which we have done in our Monza and Torino collections. They are designed for the professional, urban and global traveller, a globe-trotter, constantly on the move for business and leisure.
Antonio Nigro (Fossil): Fossil Group's latest smartwatch portfolio will offer more than 250 styles from major fashion brands including Diesel, Emporio Armani, Fossil, Michael Kors, Skagen and more. Launching throughout the fall and holiday seasons, Fossil Group's broad range of touchscreen smartwatches, running on the newest Wear OS by Google, will offer distinct, functional, and fashionable smartwatches for the consumer who desires connectivity, yet resists conformity.
With wearables from 14 brands, the company's hybrid and touchscreen smartwatches meet the personal style of consumers with a variety of dials, cases, colours, metals, straps, branding and features. The new payment technology, which allows purchases via your NFC-enabled smartwatch using Google Pay, or the fast-charging function are tailor-made for frequent travellers.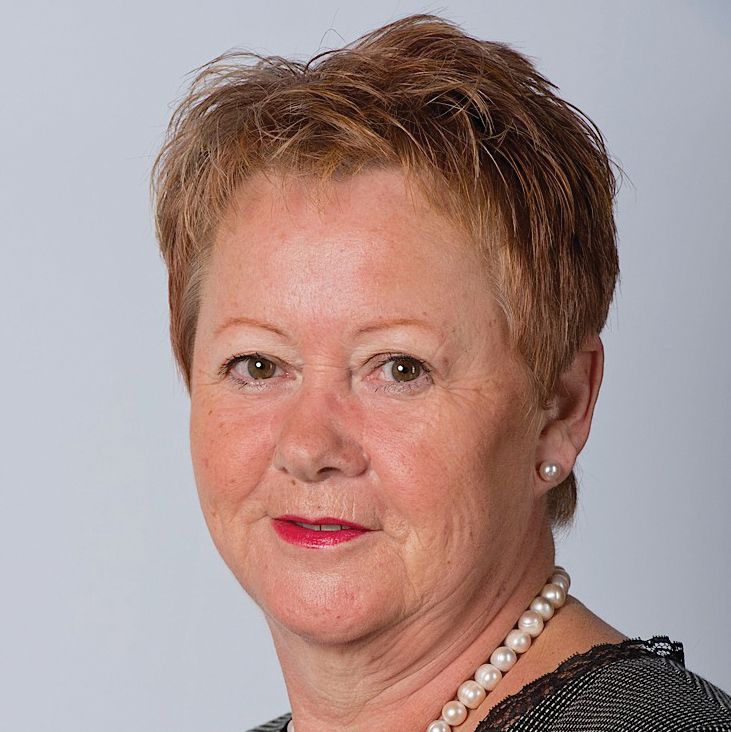 Gerry Munday (Furla): The biggest opportunity we have, and I'm talking about all categories here, is for airports to work more closely with brands and for – as far as possible – airlines to reach the consumer before they travel. We need to make consumers more aware of the travel retail offer they will find and we need to use that opportunity to incentivise shop visits and purchase, for example through additional discount codes, exclusive GWPs or competitions.
It's also imperative that we attend the various travel retail conferences each year (TFWA, Trinity Forum, MEADFA) to gain more insight concerning the current condition of the travel retail industry and use this knowledge to create the strategy to continue growing.
Brigit Bircher (Mondaine): Being different and unique, flexible but true to your core values. Having an attractive price point that invites a spontaneous purchase.
B+D Spokesperson: Our category is growing because reading glasses and sunglasses have become an indispensable accessory in fashion and at the same time consumers take care of eye protection. Our reading glasses are a fashion accessory, protecting the eyes from blue light, and facilitating reading for those who need it.
Christian Ruehrschneck (FRAAS): Over the past 15 years the travel retail market has continued to grow, meaning there is still a huge opportunity for a brand like FRAAS. Travel retail is no longer viewed as an uninspiring channel where all you can buy is cheap confectionery and cigarettes. Travel retail today is a high-class shopping experience where you can find some of the most prestigious brands in the world.
Alessandro Bubola (Marcolin): Technology will be our biggest opportunity: t's the only tool that can be leveraged to attract younger potential customers. Even the concept of luxury and elegance in our presentation will be redefined, as a synergy with the target that should be established before consumers first set foot in the airport.
Claudia Heskier Schiønning (Swarovski): Building category excitement and brand awareness – Swarovski is available in travel retail locations throughout the world. We also leverage best practice from core categories where relevant to our category.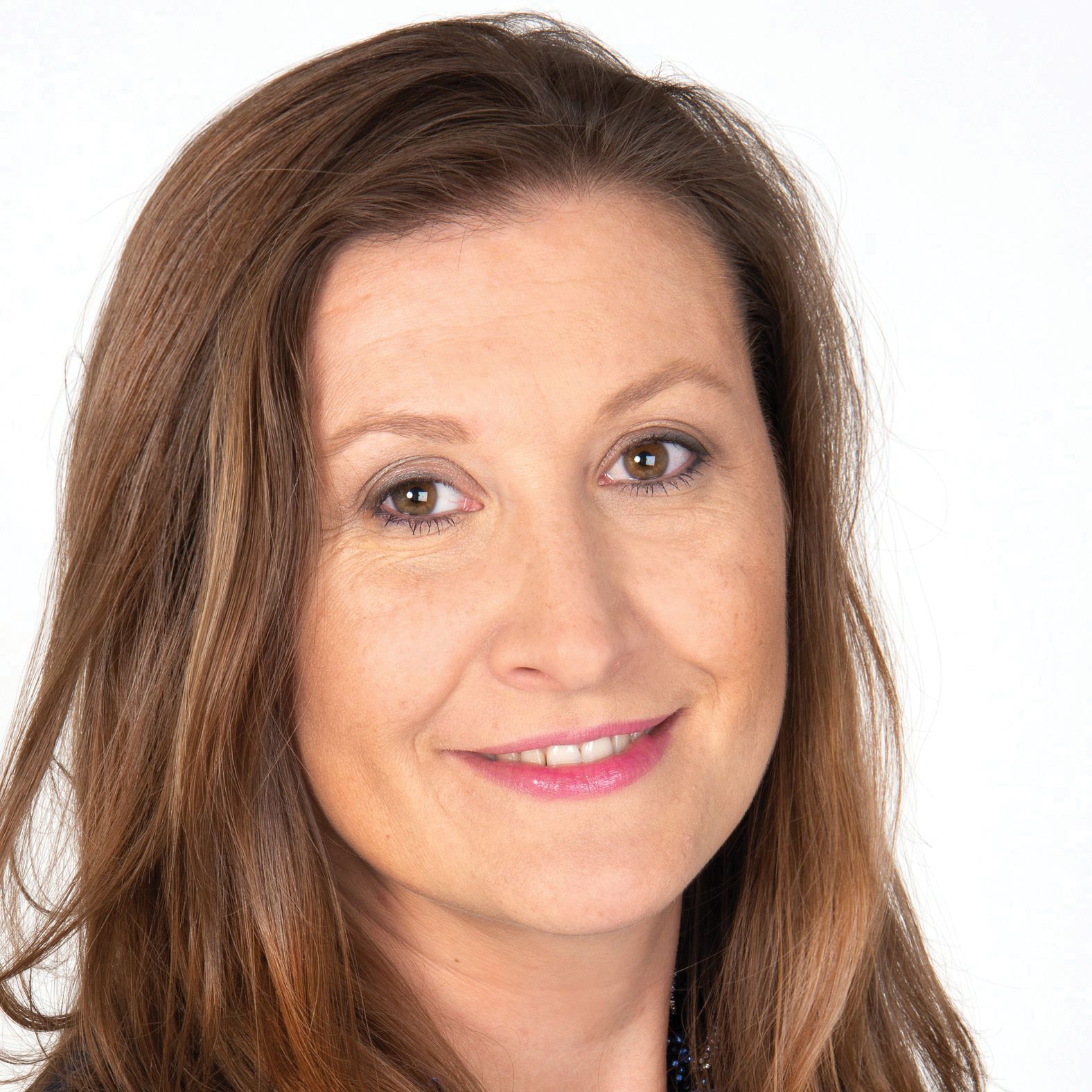 Jennifer Hawley (Buckley London): The biggest opportunities in jewellery for travel retail today are personalisation and exclusive ranges – both make for fantastic gifts, are a great way to enhance the product range and offer a little something extra to the customer.
Buckley London will launch the Smarties range in Cannes, which is our new personalisation concept. This can be purchased as a set and includes delicate necklace chains and pretty smartie shaped letter components which can be used to make up a name or a favourite word such as 'love' or 'hope'. The jewellery comes complete in its very own branded luxury Buckley London box.
Jeannie Archer (Morgan & Oates): Morgan & Oates continues to develop new products exclusive for travel retail, using natural fibres, which fit into today's consumer requirement. We see an opportunity to offer travellers fashionable and exclusive items to suit a wide demographic with marketing and designs to suit the country and the customers.
Alessandro Pozzi (Luxottica): From 2018 onwards, we're going to expand our horizons and pay attention to other high-potential channels. There are plenty of white-space opportunities to drive growth and it's always about targeting the travelling global shopper. Airlines, cruiselines, hotel resorts and online all have strong growth potential for sunglasses in a travel retail context.
On a product level, we are renewing our focus on travel retail exclusives and novelties, especially for the travel retail channel, and even for specific travel retailers.
Petra Eckhardt-Koestler (Rodenstock): We see potential in all channels of distribution: irport shops, downtown and border, inflight and cruise. Sunglasses are one of the most buoyant categories in travel retail and consumers are always hungry for new designer brands. There are fewer choices for men than women currently. Brands like Porsche Design Eyewear fill a market niche with men's collections.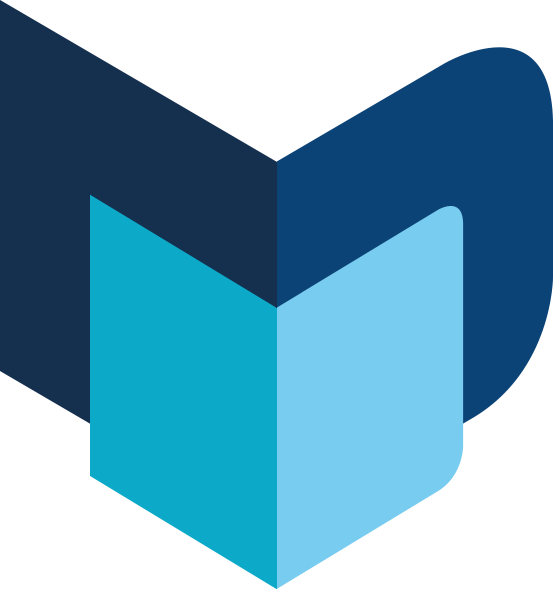 ---
The Moodie Davitt Report • The Online Magazine • Category Insight • October 2018